Travel
UNIQUE Things to Do in Greensboro [in 2021]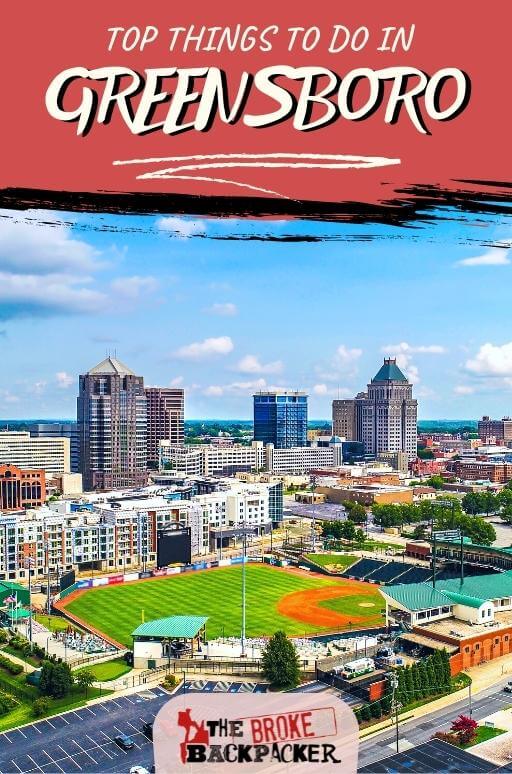 Greensboro is one of the most diverse places in  North Carolina! Many of its attractions are nature-based, as the city celebrates its numerous parks and forests proudly. It's also known for its quirky museums and its proud historical elements! And although Greensboro city is inland, it also boasts an aquarium, as well as one of the best waterparks in the country!
Greensboro, North Carolina is a relatively compact city. Greensboro, Winston-Salem and High Point form together what is known as the Piedmont Triad.
In recent years, Greensboro has gained popularity with younger people due to its urban renewal initiatives and burgeoning college student activities. This also makes Greensboro a big college sports town, which is why the city's nickname is "Tournament Town".
Don't miss any
Top Things to Do in Greensboro
These are the most essential things to do in Greensboro. Add these as a top priority on your visit here.
1. Hunt for Objects in the City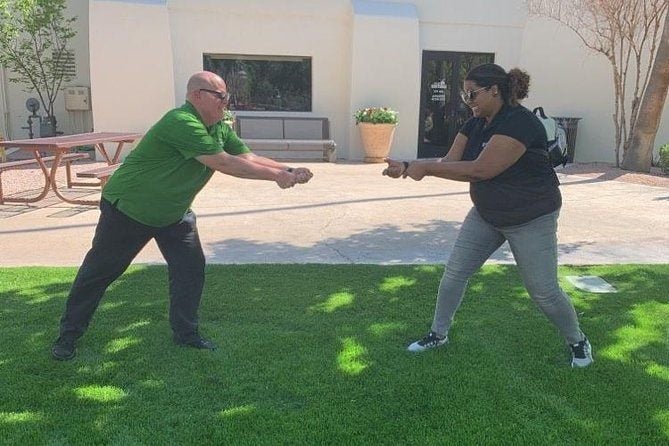 The best way to explore a city is on foot and a good smartphone-based object hunt is the most fun way to do it. If you're up for a walk and a mental challenge, downtown is a veritable treasure chest of things to find and learn about.
There are also mini-games to play and points to earn, so you can rank yourself against a leaderboard. The hunts are divided into categories, so you can choose to hunt only the items and places that interest you.
2. Get a Surreal feel for Elsewhere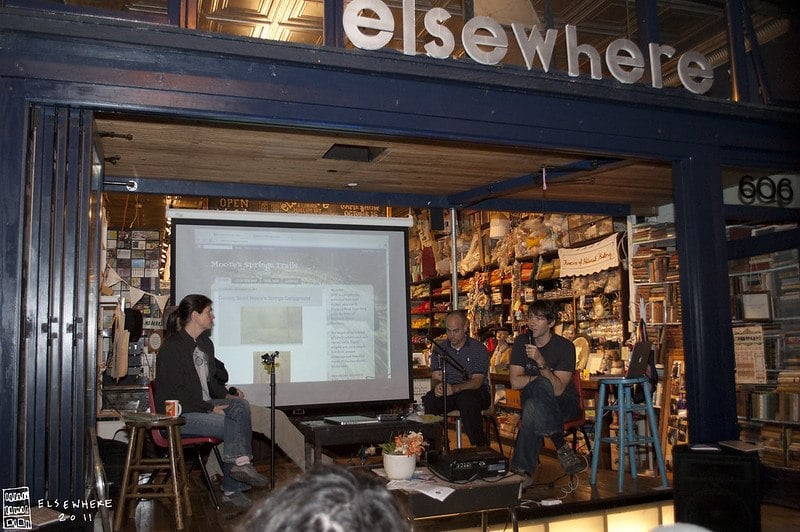 Elsewhere has grown to be a popular activity at the top of must-do lists for Greensboro. It's an unusual museum, based on a collection of items from a thrift store that was run for 60 years by a woman named Sylvia Gray.
When Sylvia passed away in 1997, the store was converted into a beautiful space where artists could come to create and experiment with all the objects that Sylvia had left behind in the store. Today, this space is ever-evolving, as artist residencies reinterpret the objects and give them new meaning.
3. Learn Something New at the Greensboro Science Center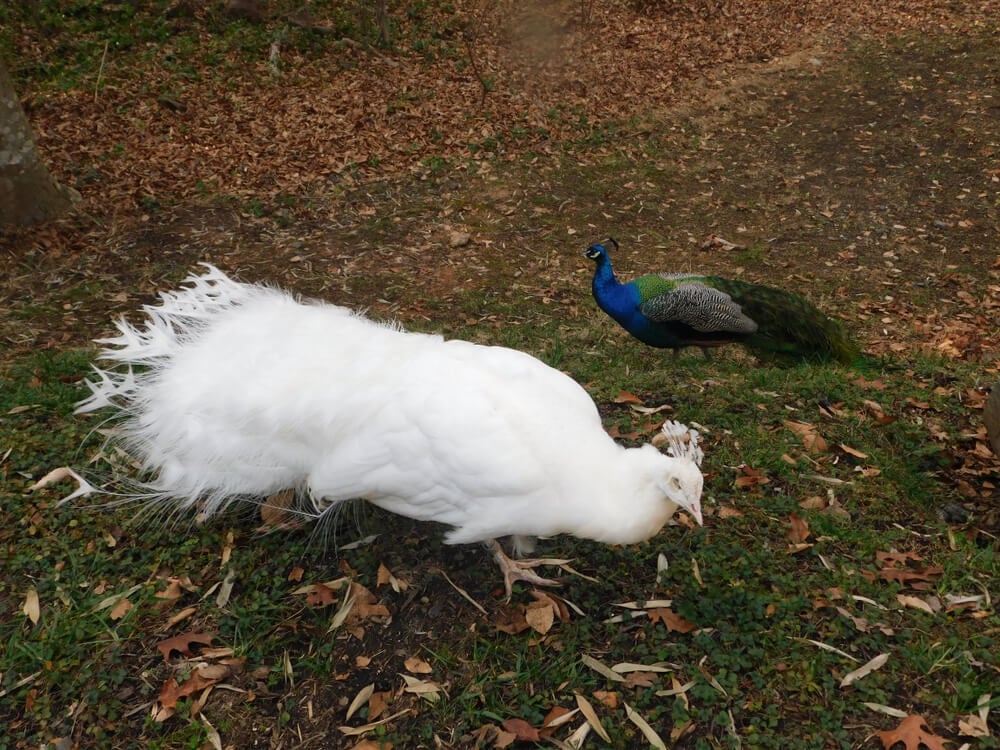 Arguably the most popular attraction in Greensboro is the Science Center, which is actually a museum, an aquarium and a zoological park all in one entertainment complex.
The most eye-popping attraction – especially for the kids – is the life-size model of T-Rex in the museum. There's also a herpetarium with loads of live snakes and an impressive 3D theater. The aquarium is a treat, considering that Greensboro is inland. It is home to a number of fish and marine species, including sharks, manta rays, and even a resident anaconda!
4. Enjoy a Greensboro Grasshoppers Ball Game
When you go to a major city, you may be tempted to visit a major sports game. Why not get back to grassroots with a day out in the minor leagues? The atmosphere is much more personal here, the lines at the restroom are shorter, and the hot dogs are probably tastier.
The Grasshoppers play at First National Bank Field, which has a kid-friendly play park with a scenic picnic area attached. Greensboro Grasshoppers boast the best average home attendance in their league, so you're likely to have a grand day out at the ball game!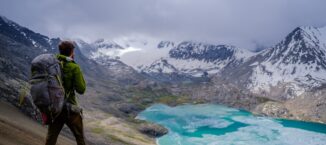 Do You Want to Travel FOREVER??
Then pop your email address in below and we'll send you a FREE copy of 'How to Travel the World on $10 a Day!'
5. Stroll Over The Bog Garden at Benjamin Park
A calmer option may be to visit the Bog Garden, a botanical park that is traversed by an elevated boardwalk. The boardwalk stretches for about half a mile, and visitors can admire the diverse vegetation, lake, and bog.
As a nature reserve, the garden houses plants that are indigenous to the area, functioning as a natural wetland. It is also a natural habitat for birdlife. One of the most beautiful additions to the park is a man-made waterfall.
6. Remember the Heroes at the International Civil Rights Center & Museum
Greensboro played an important role in the Civil Rights protest history of the 1960's. Amongst the most famous is the Greensboro sit-ins,  activists who protested the segregation of Woolworth's lunch counter.
In that spirit, the  International Civil Rights Center & Museum is a collection of archives that focus on the history of non-violent protests for civil rights. There's a particular sense of immersion around the lunch-counter exhibit, which is a faithful recreation of the original 60's setting of the lunch counter.
7. Buy a Special Gift Antique Market Place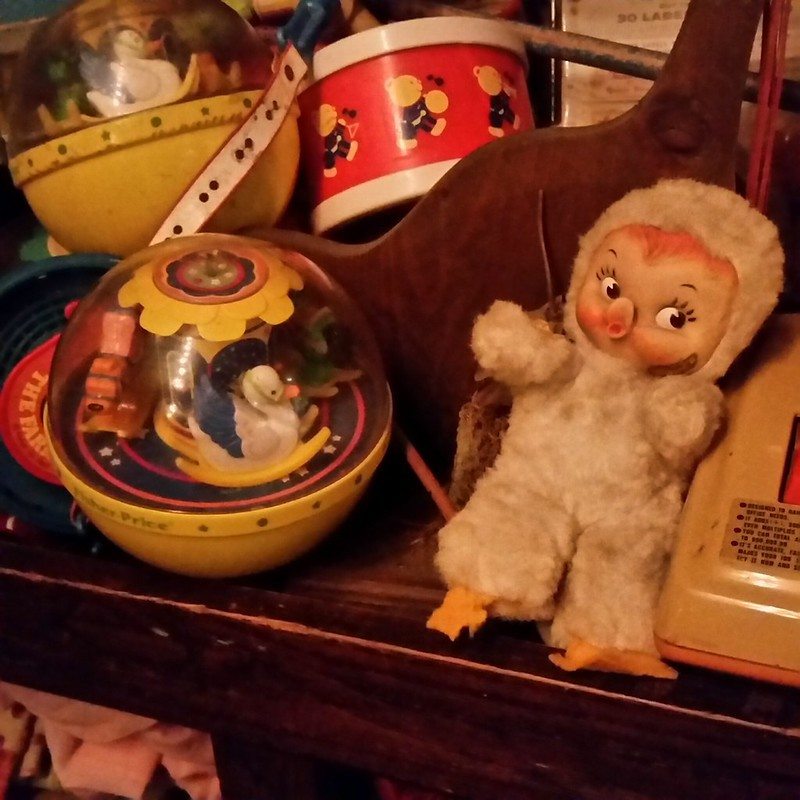 Most cities have markets, but few have a market that specializes in vintage and antiques. More than 150 different vendors cover 45,000 square ft of trade space, so you may need to prepare for a bit of walking.
You'll find all kinds of collectibles, relics, the furniture here – anything that can be classified as vintage. Most of the things on sale here are one of a kind and make for ideal precious gifts. Keep an eye out for the special yard sale events that pop up from time to time. You'll also find amazing discounts at these!
Unusual Things to Do in Greensboro
When it comes to Greensboro things to do, some activities are considered more unusual than others. Here are some of the best alternative things to do in Greensboro!
8. Build It Yourself at Nailed It DIY Studios

Are you curious about DIY and home decor? Have you always wanted to have a go at making something with your own hands? Well, here's a store that will help you literally do it yourself.
One of only 12 such in the whole country, Nailed It Greensboro is a place you can undertake to take on your own home decor projects. Though it's all under the watchful eye of an expert, you can pretty much do it in your own time, with friends, kids, even on a date.
9. Work and Play at Suds & Duds
If you desperately need to take care of some laundry, as all travelers often do, Greensboro is the place you want to do it. Specifically, the Suds & Duds, where the killer idea was to combine the drudgery of a laundromat with the fun of a pool bar! If you need to wash all of your clothes travel towel, use a to double as a bold outfit.
While you're waiting for the spin cycle, grab a brew, watch some sports on the big screen, or challenge someone to a round of pool. The place is also dog-friendly, so it's just like a regular bar.
Safety in Greensboro
Greensboro offers a welcoming southern-style experience for visitors, but, as in any city, it's useful to avoid areas known for crime, and situations that might open you up to opportunity.
Common sense practice, such as keeping your valuables safe and out of sight, or avoiding isolated and dark areas at night, should always be observed. When out at night, stay in well-populated areas, and avoid walking alone, especially in poorly lit streets.
Most crime in Greensboro tends to be of the property variety, and for the most part, daytime is very safe in visitor-heavy areas. To ensure that you have covered all of the bases, it's always best to get travel insurance.
Read our tips for traveling safely before you fly and always get travel insurance. Check out our roundup of the best travel insurance.
Travel with peace of mind. Travel WITH a security belt.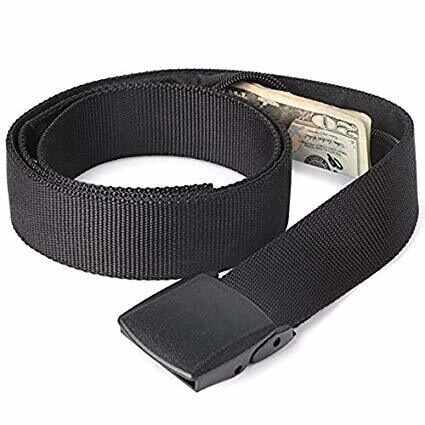 Custom-designed BY the Broke Backpacker FOR broke backpacking, the Active Roots Security Belt will keep your valuables safe no matter where you go.
It looks exactly like a normal belt except for a SECRET interior pocket perfectly designed to hide a wad of cash or a passport copy. Never get caught with your pants down again! (Unless you want to.)
Check on Amazon
Things to Do in Greensboro at Night
There are many night-time things to do in Greensboro, NC. Here are a few of the best suggestions.
10. Laugh a Little at The Idiot Box Comedy Club
Get a taste for the local brand of comedy at the idiot Box. Not only are the local comics in full effect, but it's also the venue for touring artists to be seen in.
If you fancy yourself able to make people laugh, the club does challenge you to test your own material every Thursday in a hugely popular, open mic night. You get four-minutes of stage time to sink or swim!
Even if prefer to just watch, it's a great evening for discovering new talent (or laughing at someone's expense) in a good-natured setting.
11. Hop the Night Spots on Spring Garden Street
If there's a street that's ideal for a bit of bar-hopping in Greensboro, it's probably Spring Garden Street, especially between South Chapman and Warren Streets. There's something for everyone in this short section.
A games pub, a live music venue, a karaoke bar, and even just conventional old eateries. If for some reason you don't find your fix here, follow the road east all the way to Elm Street, where you'll find another nightlife hub for your exploration.
There are more nightclubs in this part of town, as well as a few theatres!
Where to Stay in Greensboro – Neighborhood/Area
Downtown Greensboro is where the city's commerce and culture are. So, if you're looking for a bit of vibrancy, you'll want to be close to the action.
Downtown has seen substantial investment over the last few years, with an eye to making it more walkable and attractive to people seeking nightlife.
Key attractions in the middle of Downtown:
The Greensboro Children's Museum
The Idiot Box Comedy Club
Elsewhere
Best Airbnb in Greensboro – Fully Furnished Downtown Condo
A full two-bedroom condo that is surprisingly affordable, and in throwing distance of the best nightlife in the city – Elm Street. The kitchen is beautifully fitted, and the living space comfortable. At 750 square ft, this is a fair-sized apartment for a memorable stay in the heart of Greensboro.
Best Hotel in Greensboro – Home2 Suites by Hilton Greensboro Airport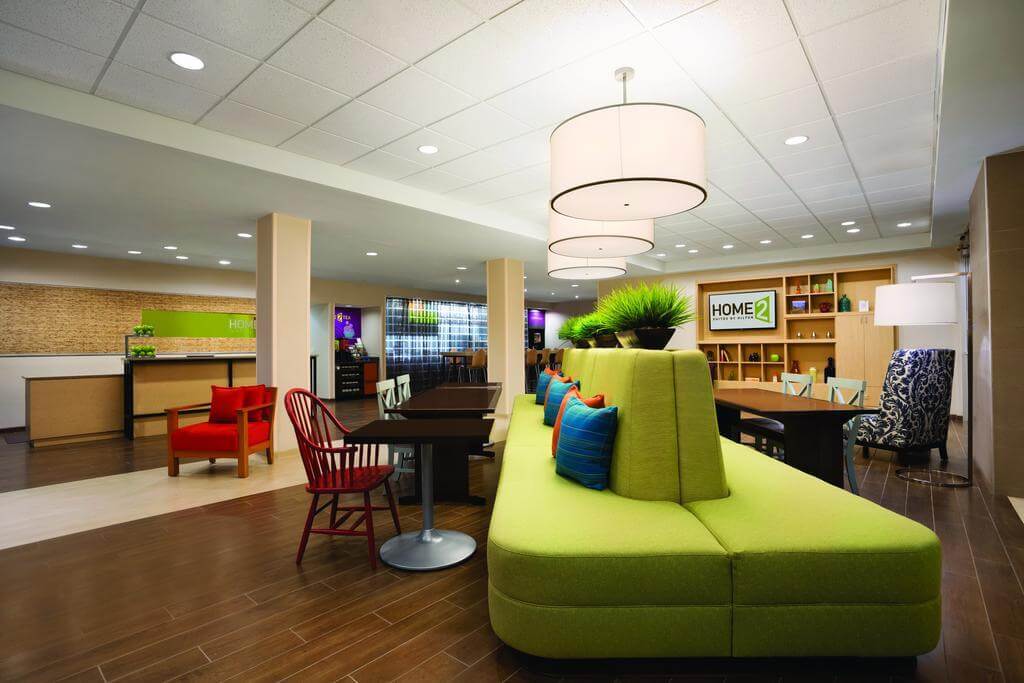 Situated close to the airport, but with easy access to the main attractions in the Piedmont Triad, this hotel offers real value. Although within walking distance of a restaurant, your room also has its own kitchenette. The breakfast is highly rated, and the BBQ firepit is also great if you're cooking for yourself.
Romantic Things to Do in Greensboro
There are many restaurants, parks, and locations that can be truly romantic Greensboro attractions. Here are a few things to do in Greensboro for couples.
12. Go Classic at The Carolina Theater
When it comes to a romantic night out, there's really no beating the traditional night at the theater. This building reflects the esteem in which the theater was held back in the 20's when it first opened.
A night out at the theater is a time-honored past time in Greensboro and regarded as the perfect way to enjoy a night with your significant other. Through numerous setbacks, including a fire in 1981, the beloved icon of that bygone era has survived, continuing to this day to serve as a stage venue.
The old Carolina Theater is the last of its kind in Greensboro, so a visit here is absolutely essential for that traditional theater night feel!
It's not every day you get to indulge in true fine dining. But traveling with your partner is one of the most special occasions, so why not spoil yourself just a little?
While there are many restaurants you could go out to in Greensboro, The Marisol is the one on everyone's lips, so to speak. Whether it's the attention to service detail, friendly staff, outstanding food, or the wonderful atmosphere, it all conspires to create a perfect evening out for two.
The menu is constantly evolving but it offers many unique takes on local and fresh ingredients.
14. Play arcade games at Boxcar
Have you ever wanted to drink beer, play old-timey arcade games, and eat at the same time? You're not the only one, because residents of Greensboro partake in this adult fun at Boxcar every night until 2am!
Bring your identification, be over 21 years old, and head to Boxcar for a good time. It's best to visit on the weekend if you want to blend in with the locals, but it is open all week.
Do You Need Travel Insurance
Don't forget to sort your travel insurance! We've put together a roundup of Travel Insurance for backpackers – check it out here, or if you're low on time, get a quote from World Nomads, our favorite travel insurance provider.
Getting an estimate from World Nomads is simple – just click the button or image below, fill out the necessary info, and you're on your way!

Best Free Things to Do in Greensboro NC
These are the must-do things in Greensboro on a budget, especially because they're free!
15. Picnic in Country Park
This beautiful public park one of the best places in the city to have a picnic. It also offers a lot of walking trails, bike routes, and jogging paths.
What really sets it apart though is the consideration put into what the area provides for the many different needs of its visitors. A specific area has been designated a bark park for four-legged friends.
There are two lakes in the park that can be fished. In the warmer months, some water sports, like paddle boating and kayaking, are also offered for travelers. Now that's a public park worth visiting!
16. Relive History at Guilford Courthouse National Military Park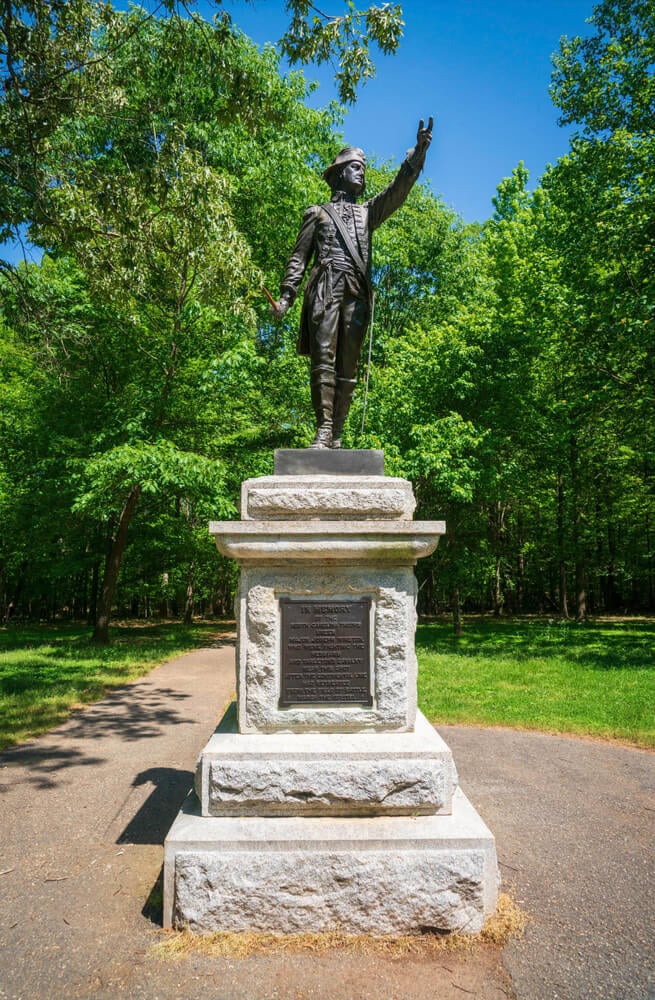 Take a moment to stop by this site of a historical event, and a critical flashpoint in the American Revolutionary War.
In 1781, British forces battled an American army here, and though the English won the battle, they suffered significant losses – enough to abandon their Carolina campaign. Today, you can walk or cycle around the battlefield, watch a filmed re-enactment of the battle, and view the monuments erected within the military park.
17. Take a Hike on North Carolina's Mountain to Sea Trail
Walk from the highest peak in North Carolina, Clingman's Dome, all the way to the coast. This scenic trail starts nearly in Tennessee and will literally take you to the ocean. It's a beautiful idea, similar to the Camino De Santiago that also ends at the water.
If you have a few months, you can walk all 1175 miles (1891 km) of the Mountain to Sea Trail. If you're just visiting Greensboro for a day or two, you can hop on the trail at one of the few places the trail intersects the town.
It's not widely known that the Mountain to Sea trail runs through Greensboro and not all trailheads are marked. To find the trail, Google "Mountain to Sea Trail Greensboro," then zoom way in on the map. Find the road intersection nearest to your location and take a hike! You can camp here, so be sure to bring your tent if you're that kind of backpacker.
If you do camp, be sure to reference our camping checklist.
Books to Read in Greensboro
The Backpacker Bible – Learn how to ditch your desk and travel the world on just $10 a day whilst building an online income.
Sometimes a Great Notion – A tale of a hardheaded Oregonian logging family that goes on strike, leading the town to drama and tragedy. Written by PNW legend, Ken Kesey.
Walden – The transcendental masterpiece by Henry David Thoreau that helped modern Americans rediscover nature and her beauty.
To Have and To Have Not – A family man gets involved with the drug smuggling business in the Key West and ends up in a strange affair. Written by the great Ernest Hemingway.
Best Things to Do in Greensboro with Kids
There's no shortage of fun things to do in Greensboro NC which is especially important if you're traveling with kids.
16. Play at the Greensboro Children's Museum
The main difference at a children's museum is that the visitors can interact with the items and objects and not just look at them. This is the philosophy behind this institution, which attempts to teach through interactive displays, workshops as well as a variety of other child-friendly and engaging activities.
Everything from creativity to technology to cooking is covered for kids. "Classes" are divided into groups 0-5, 6-1, and 11-17, ensuring that every level and interest is considered.
17. Cool off at Wet 'n Wild Emerald Point
You can't beat a good waterpark when it comes to kids. It just so happens that Greensboro's premier waterpark is also rated in the top ten in the whole country!
It has everything: Rides, slides, waves, rivers, pools, food and snack areas (try the giant turkey leg), and numerous special events. If you're not frolicking in the water or grabbing an ice cream, there's live entertainment, kids celebrity appearances and a whole lot more to keep the day exciting. You could also just relax under an umbrella if you're tired.
Day Trips from Greensboro
Looking to get out of town for a day? Here are some things to do near Greensboro NC.
Charlotte: 3-Hour Electric Cart Brewery Crawl Tour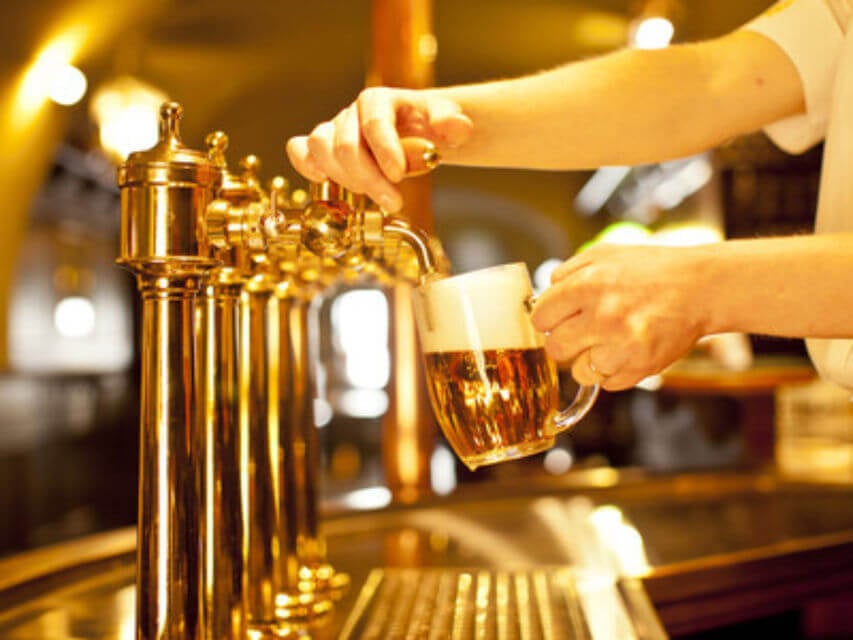 Make your way from Greensboro to Charlotte, about two hours down the highway. Craft beer has garnered some popularity here, which is of interest to those looking for unique regional tastes. Charlotte offers a microbrewery tour from the convenience of an electric cart. Think a giant golf cart for 8 people.
What makes a Charlotte microbrewery visit fun is that many of the venues specialize in pairings, something which has given the beer scene in Charlotte a unique character. A nice bonus is the live music you'll find at the stops, and a light, but tasty, snack to end your tour.
Uwharrie National Forest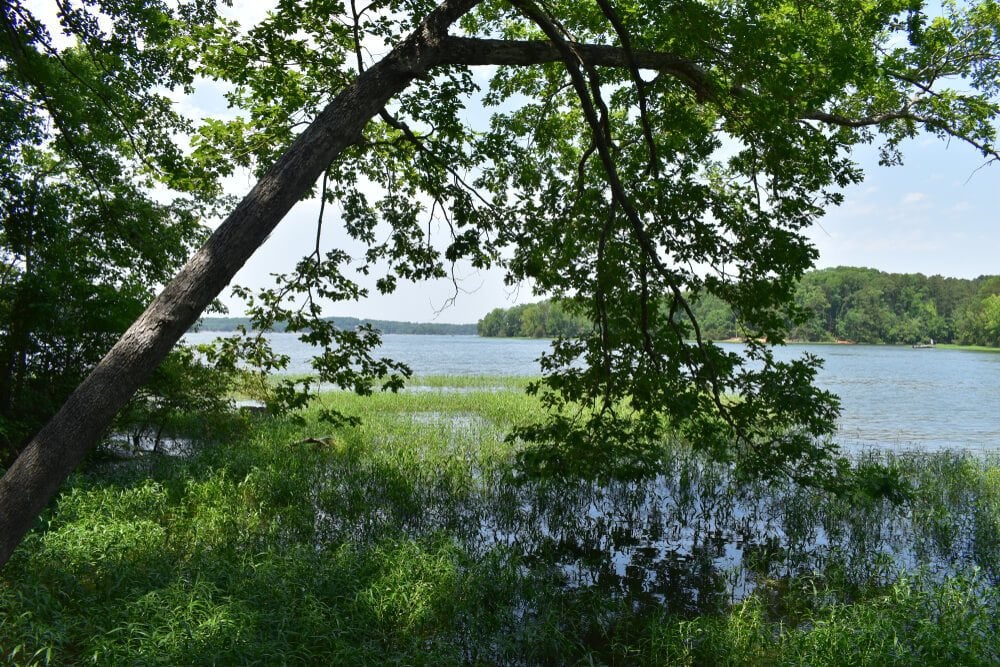 Uwharrie holds the distinction of being one of the smallest national forests in the US at just under 51,000 acres. Even so, it is a popular draw for hikers, campers, and picnickers, with numerous walking trails, camping sites and wildlife to spot.
There is a large deer population in the park and many bird species also can be seen. In fact, the park is designated game land, and limited hunting is permitted here, so be sure to wear bright colors. The park is also popular for off-road vehicle enthusiasts, making it one of the best day trips from Greensboro.
3 Day Itinerary in Greensboro
With so many things to do, here's a suggestion for a three-day itinerary of things to do in Greensboro, North Carolina.
Day 1 – Explore and Discover
Start off with a visit to Elsewhere, and see what the artists have done with everything Sylvia Gray left behind. You can't buy anything, but it's a good place to start, and you can easily get to the next stop on foot.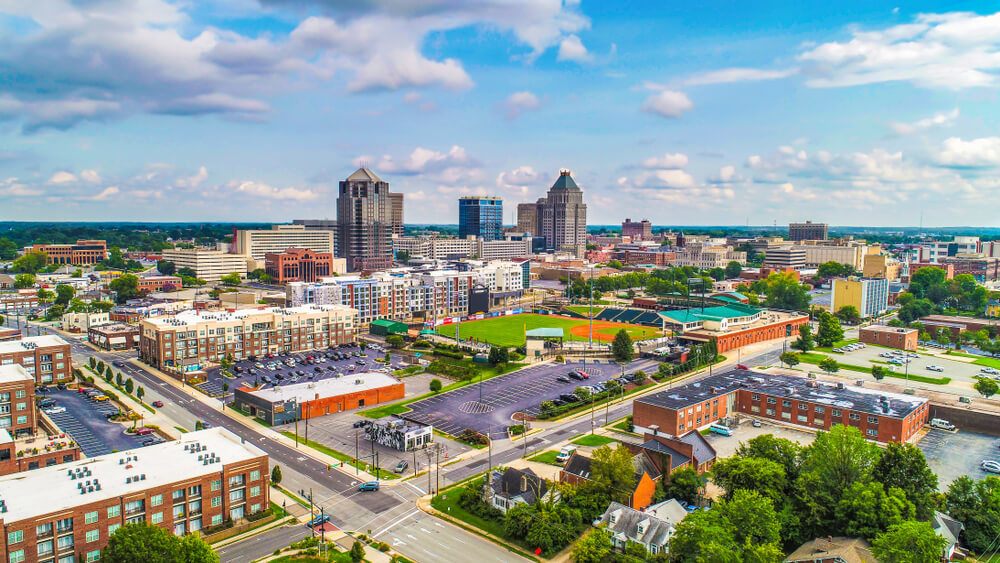 Half a mile up South Elm Street is the International Civil Rights Center & Museum, which puts Greensboro firmly into focus as one of the USA's most important towns when it came to the struggle for Civil Rights.
Our learning day continues as a journey north to the Greensboro Science Center, where we can visit the aquarium, the zoological center and see a science film! After all this brainpower, let's release the day with a laugh or two at The Idiot Box Comedy Club.
Day 2 – Parks and Recreation
Today you'll get out into the open air, looking into the history of Greensboro and exploring nature parks that the city has to offer. Start at the Guilford Courthouse National Military Park, where a famous battle turned the tide of the War of Independence.
Close by, Country Park is great for relaxing, playing with the dogs at the bark park, and having a lunchtime picnic.
After all this walking and nature – much of which is free – you'll spoil yourself a little at one of Greensboro's finest eateries – The Marisol.
Day 2 – Fun and Games
Start the day marveling at the wonders of the Antique Market Place, where almost everything is unique, old, and collectible. Then it's off to the Bog Garden and its elevated boardwalk, to take in more of North Carolina's exquisite natural beauty.
If there's a game on, we'll head out to grab a hot dog as we watch the Greensboro Grasshoppers at First National Bank Field. Take a moment to remember at the International Civil Rights Center & Museum, and the courageous people who campaigned for civil rights.
With this in mind, close out the day with some food and drink on Spring Garden Street. Try out a few of the bars, and perhaps even make your way up to Elm Street for a few hours of clubbing.
Conclusion
The southern and unpretentious charm of Greensboro is a welcome change for backpackers in America used to the glitz and glamour of most big cities. With numerous natural attractions, as well as distinctive activities that focus on enjoyment over spectacle, it's a charming city to spend a few days in.
You've found a little bit of everything you need on this list – a bit of nature, some recreation, food, drink, history, and even some sports and DIY! Your list of what to do in Greensboro NC should be fun, educational and one to remember!
---
Find out how YOU can support the site.
We're a big site with a big team and this job isn't always easy. But we do it because we love it – we love providing epic and free content. We love the knowledge that our content keeps you adventuring. We don't ask for money, but if you'd like to find out how you can help the site in more organic ways, click the button below.
Thank you for your support 🙂
And for transparency's sake, please know that some of the links in our content are affiliate links. That means that if you book your accommodation, buy your gear, or sort your insurance through our link, we earn a small commission (at no extra cost to you). That said, we only link to the gear we trust and never recommend services we don't believe are up to scratch. Again, thank you!