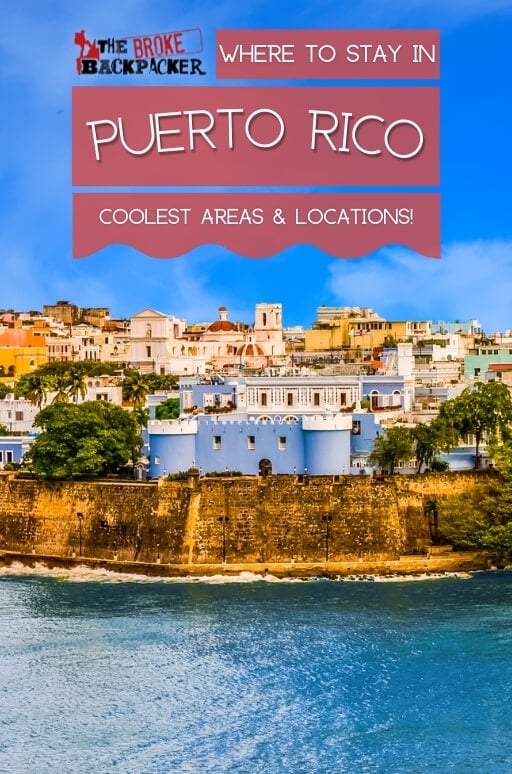 Officially a self-governing commonwealth of the United States, Puerto Rico is a great destination for Americans keen to experience the sun and sea of the Caribbean! Despite its ties with the US, the island enjoys a rich and distinct culture that draws visitors from all across the world. Whether you're here for reggaeton, the panoramic scenery, or indulgent local dishes, you'll be spoilt for choice with things to see and do.
So, where should you base yourself to make the most of this vibrant destination? In this guide, we'll help you figure out exactly where to stay in Puerto Rico to suit your travel style, budget, and itinerary. Whether you're planning a romantic getaway, an adventure-filled family vacation, or anything in between – we've got you covered. 
Top Places To Stay in Puerto Rico
Don't mind which neighborhood you end up in? These are our top overall accommodation picks in Puerto Rico.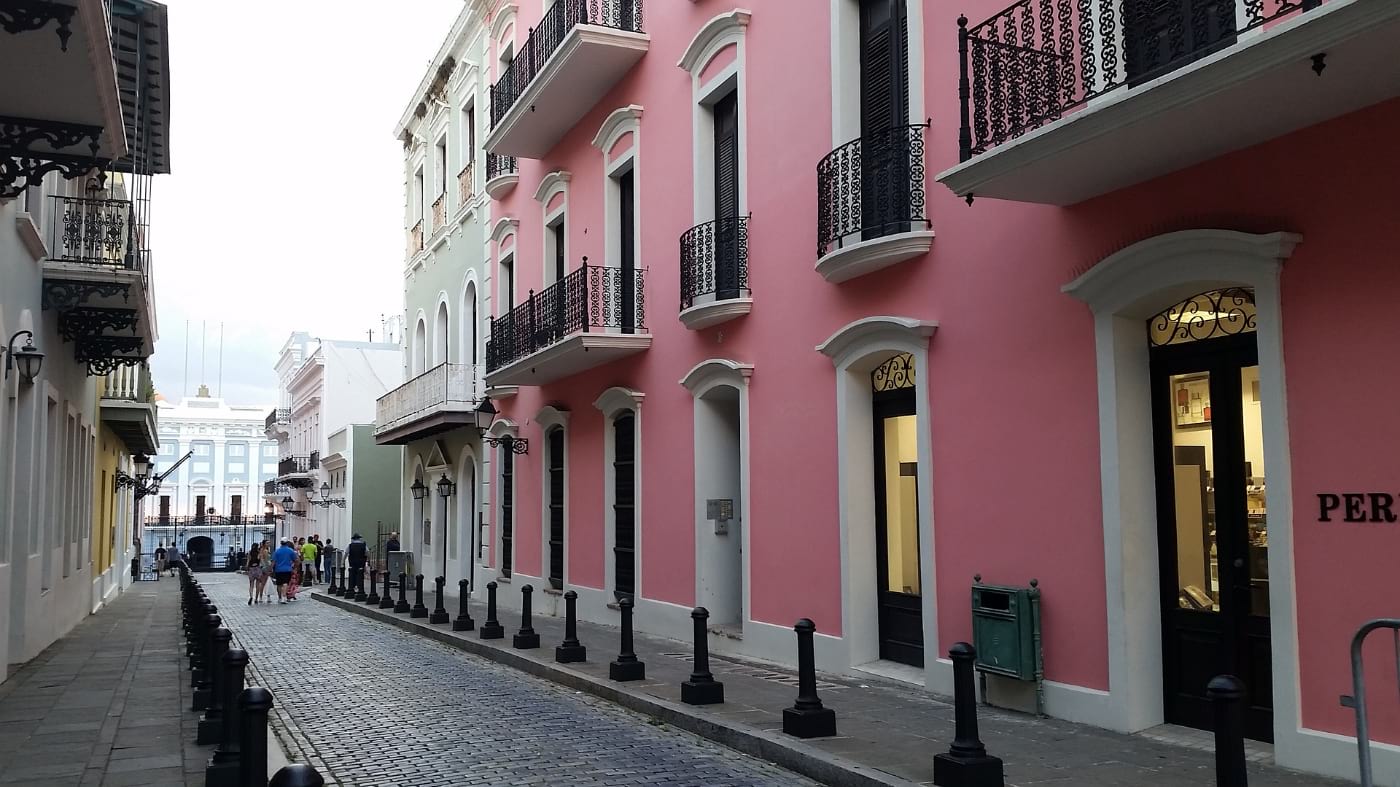 Best Airbnb in Puerto Rico – Arecibo – Tropical Camping
This is definitely one for more adventurous travelers as it is a bit of a walk down a winding forest path to get to the property. Once you arrive, however, you will be greeted by a luxury cabin studio with cute furnishings and a peaceful atmosphere. This self-contained unit is perfect for couples looking to get away from the usual tourist apartments and suites of the main cities.
Best Hostel in Puerto Rico – San Juan – Santurcia Hostel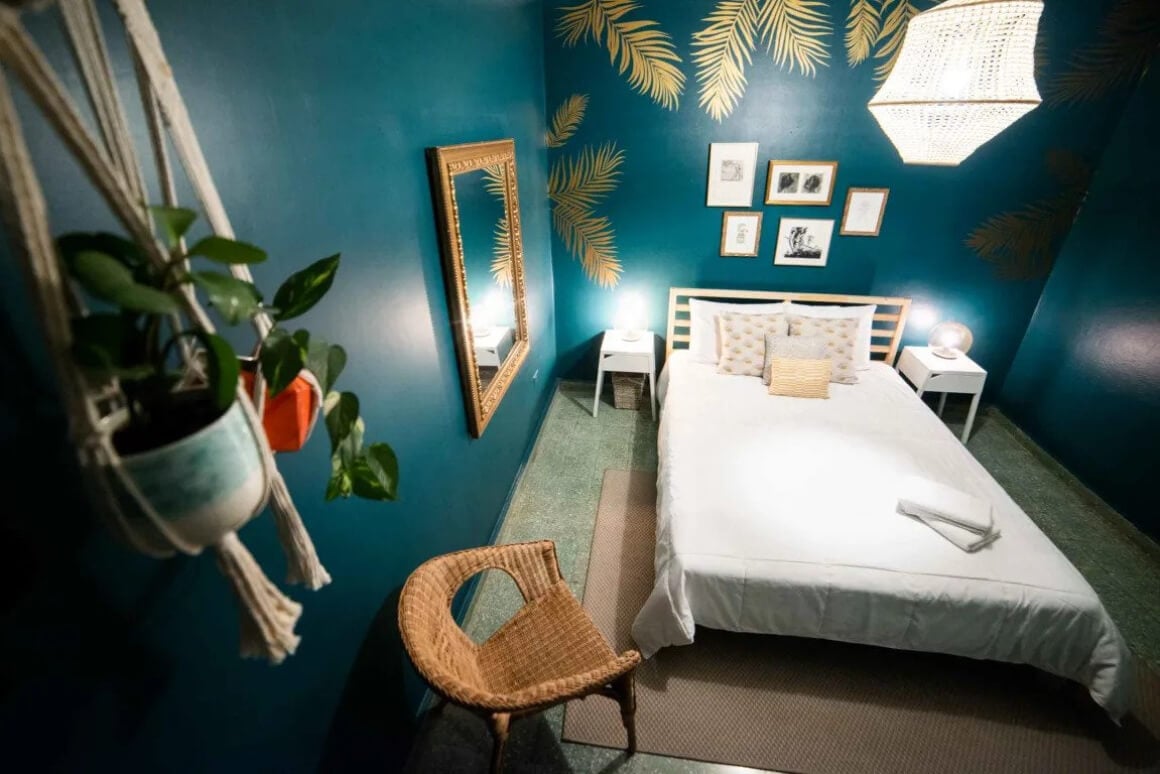 Right in the heart of San Juan's nightlife district, this stylish hostel is a great place to meet other travelers to explore the city with. Their rooftop bar serves cheap beer and cocktails for you to enjoy alongside the panoramic views. Santurce, where the hostel is located, is also a major creative hub in the Puerto Rican capital.
Best Hotel in Puerto Rico – Rincón – Rincón of the Seas Grand Caribbean
The neighboring Rincón of the Seas Garden is an attraction in its own right, drawing visitors to its vast array of local flora and fauna. The hotel itself backs onto the beach, with stunning views from the pool deck of the Caribbean Sea. Despite only being a three-star property, it comes with fantastic guest reviews – and the prices aren't too bad either!
Map of Where to Stay in Puerto Rico
San Juan – Overall Best Place to Stay in Puerto Rico
San Juan is the buzzing capital of Puerto Rico packed with culture, nightlife, and historical highlights. It's the place to be if you want to experience the best reggaeton on the island. The nightlife here also has your typical DJ sets, intimate salsa venues, and high-end cocktail bars – as well as the odd beach party.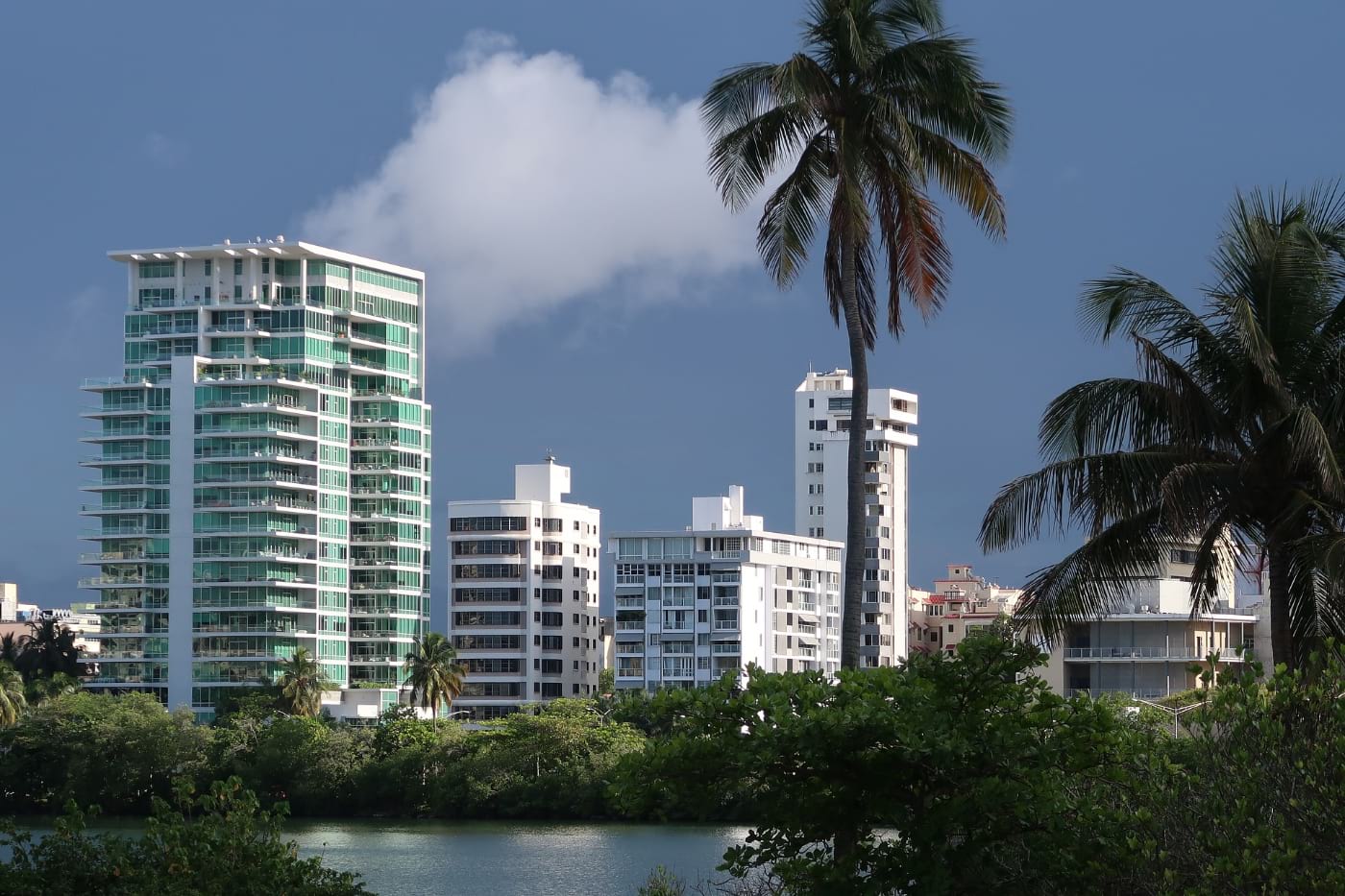 Beyond the nightlife, San Juan is known for its historic center. This is where you can learn about the rich (and at times turbulent) history of the island, and check out the Spanish colonial architecture. The city is a real melting pot of Spanish, North American, and African cultures, so you'll certainly never get bored of staying in San Juan. 
If you're worried about safety in Puerto Rico then you might feel wary about San Juan, but you'll be fine if you stick to the main tourist routes. We do advise caution and common sense – as with any major city. For travelers, we recommend sticking to Old San Juan, Isla Verde, and El Condado. 
Best Places to Stay in San Juan
If it's your first time in Puerto Rico, it's worth staying in the city center. This area will give you the best connections to elsewhere on the island, so you can easily explore further afield.
Best Airbnb in San Juan: Tropical Penthouse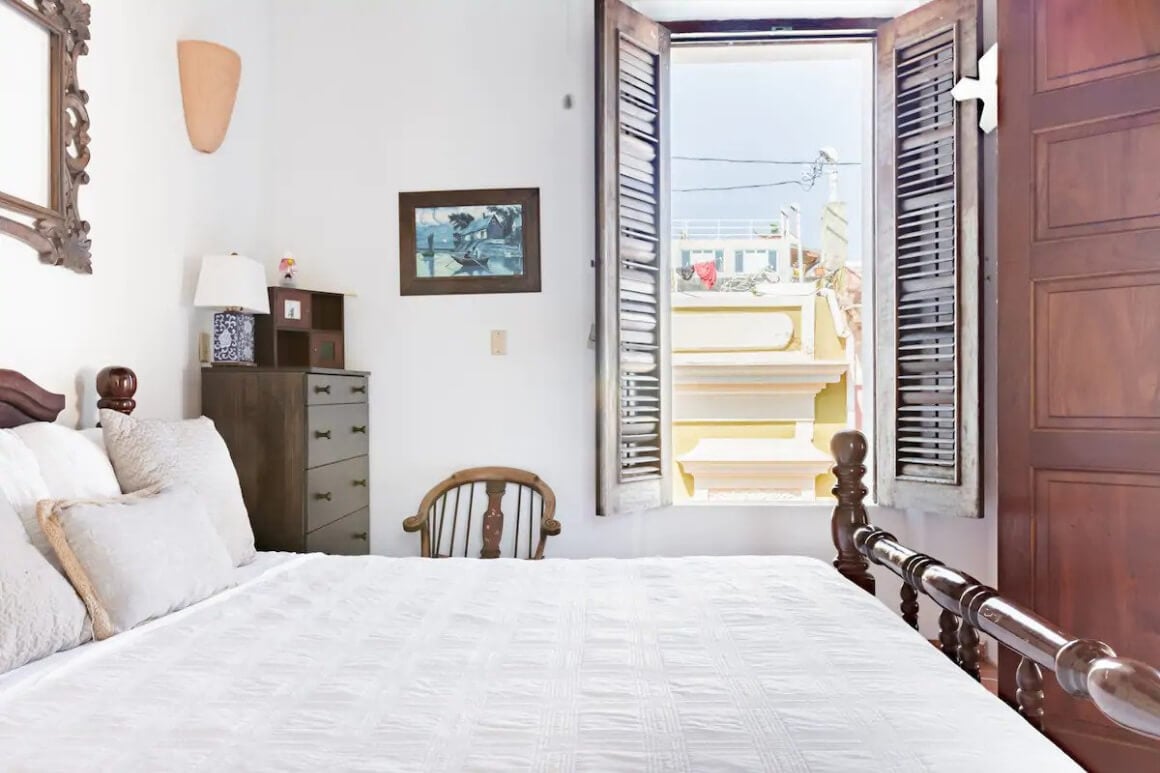 Airbnb Plus properties are handpicked for their stylish interiors and dedicated guest service, making them a great choice for those looking to splurge! This apartment is housed within a colonial building, giving you the chance to experience a small slice of local history. We also love the outdoor terrace, which comes with a hammock and gorgeous city views.
Best Hostel in San Juan: Santurcia Hostel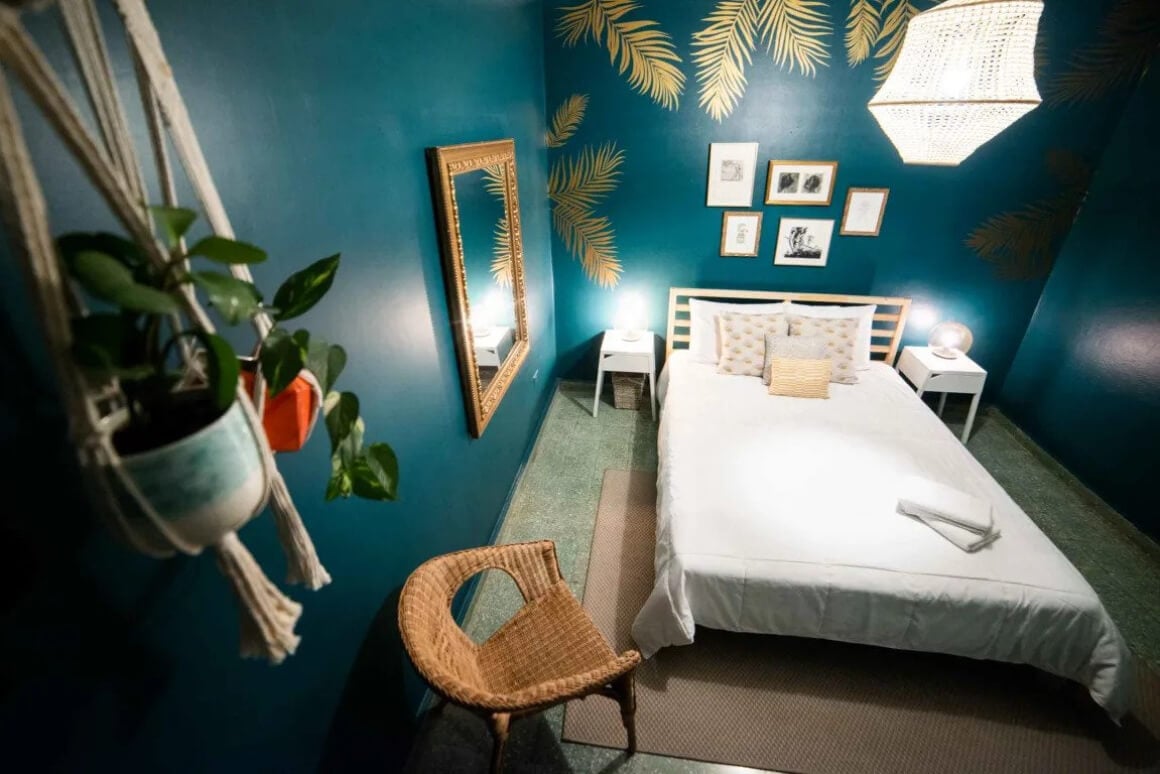 Winner of the best hostel in Puerto Rico at the 2020 Hoscars, Santurcia Hostel & Bar is the perfect spot for socialising with other visitors. It comes with outstanding guest reviews, thanks to the great service and modern social spaces. It is based in Santurce, which is considered the nightlife hotspot of San Juan. Their rooftop bar is the perfect place to kickstart your night on the town.
Best Hotel in San Juan: Hotel El Convento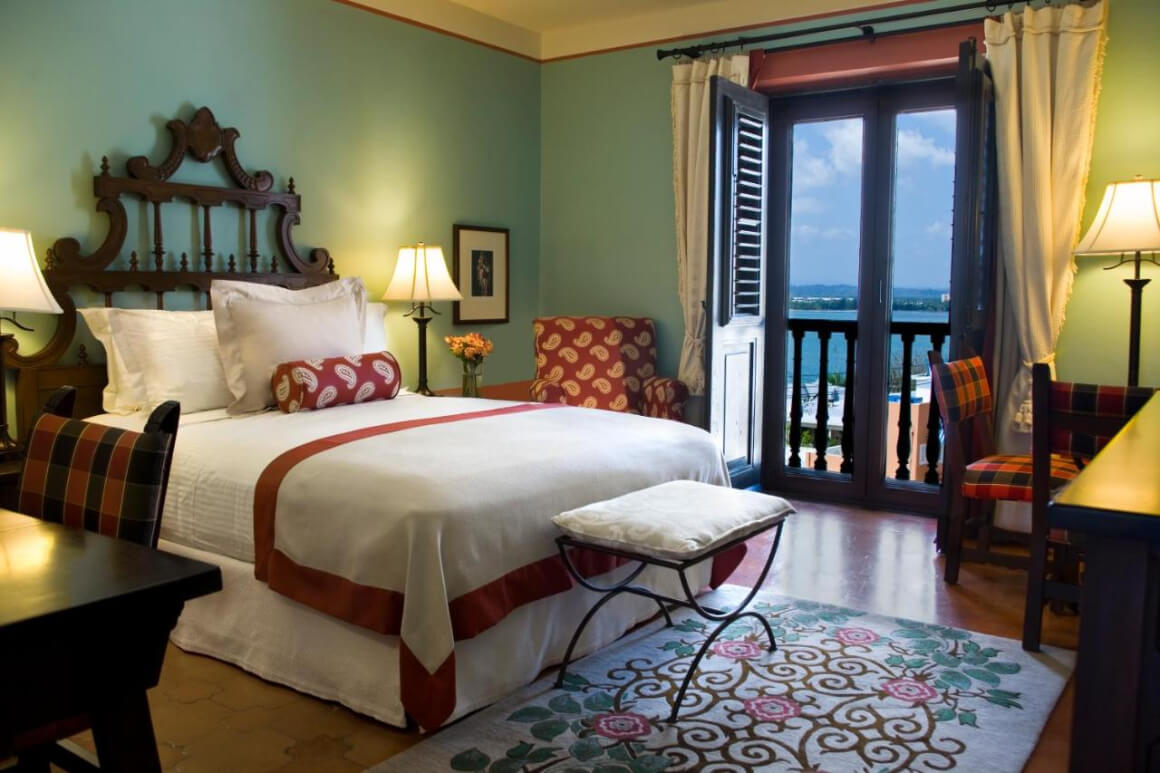 This four-star hotel offers luxurious accommodation at a more than reasonable price, giving you the best of both worlds! It's located in the historic centre of the city, so you'll have plenty of opportunities to admire the colonial architecture and most popular attractions. Some things we love about this place are the pool area overlooking the Caribbean Sea and the expansive spa services.
Rincón – Best Place to Stay in Puerto Rico for Families
Known as the Town of Beautiful Sunsets, Rincón is a somewhat secluded destination on the Western edge of the island. Families concerned about safety in Puerto Rico will have no worries about staying in this peaceful neighborhood. As with many destinations outside San Juan, Rincón has a vast beach with stunning scenery.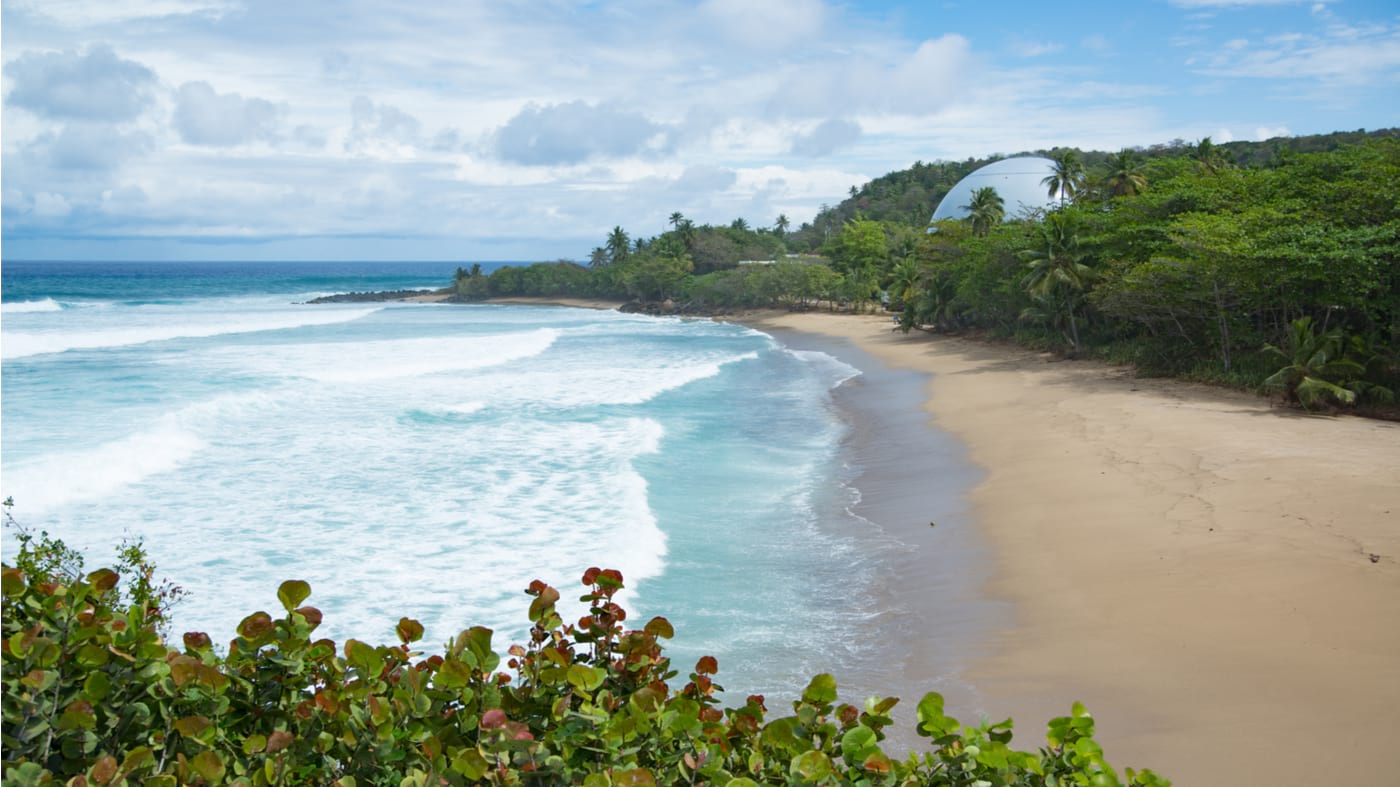 Getting to Rincón takes a little more time as it is away from the main tourism areas, but it's totally worth it for the peace and quiet once you arrive. The local population is a good mix between lifelong locals and American ex-pats, so most people speak English well. It's also a popular surfing destination for visitors from across the world, and there are a few schools offering beginner sessions.
Best Places to Stay In Rincón
Rincón is best known for its beach, so it goes without saying that the best accommodation options in the area are on the coast. The town can get a little expensive, but our top three picks are a good balance between comfortable and affordable. 
Best Airbnb in Rincón: Beachfront Retreat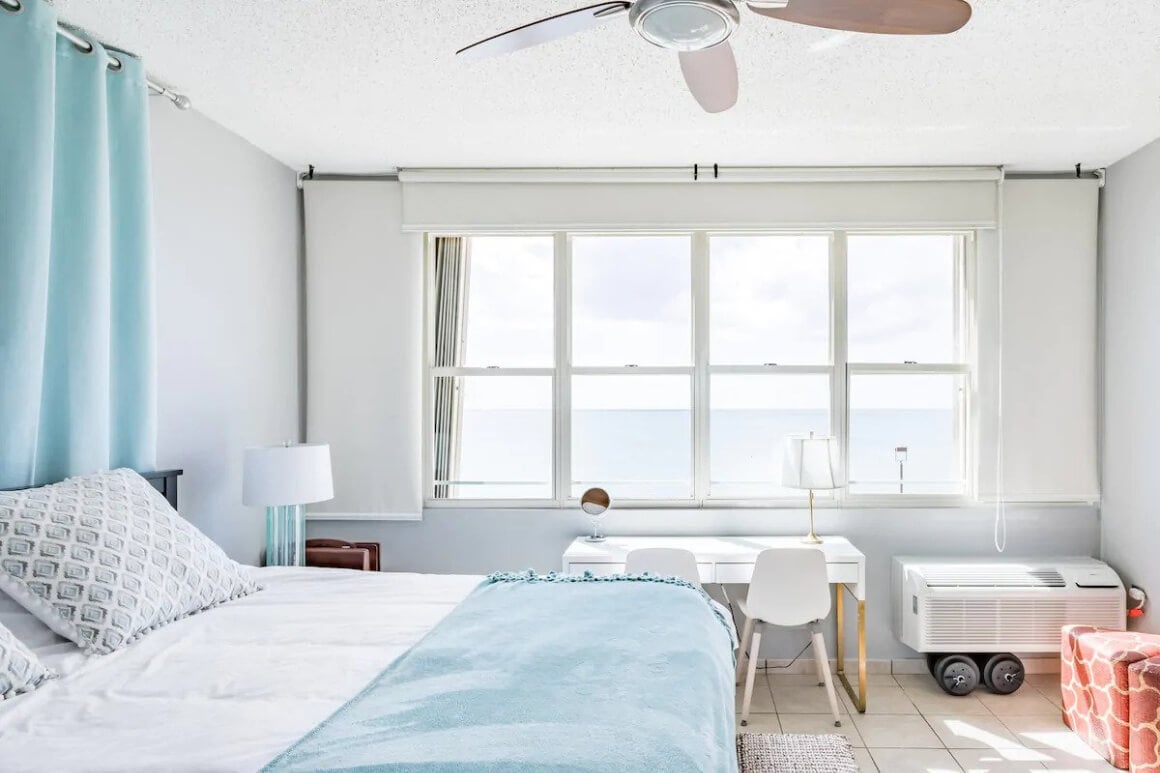 Another beautiful Airbnb Plus apartment, this beachfront retreat offers laid-back vibes and sunny mornings with unbeatable views of the Caribbean. The apartment can sleep up to four guests and is housed within a gated community, so you'll be extra safe. You'll find plenty of water sports facilities just a short walk from the front door. 
Best Guest House in Rincón: Coconut Palms Inn
There aren't any hostels in Rincón, but this budget-friendly guest house still offers some great social facilities for backpackers traveling to the west of the island. There's a large communal terrace with a barbecue and gorgeous views of the sea. It sits right on the beachfront, giving you unbeatable access to the best attractions in Rincón.
Best Hotel in Rincón: Rincón of the Seas Grand Caribbean
This three-star beachfront hotel is an excellent choice for families visiting the Caribbean on a budget. There is a bar right next to the pool offering local cocktails and champagne for those that want to splurge a little. We also love the beautiful gardens next door.
Travel with peace of mind. Travel WITH a security belt.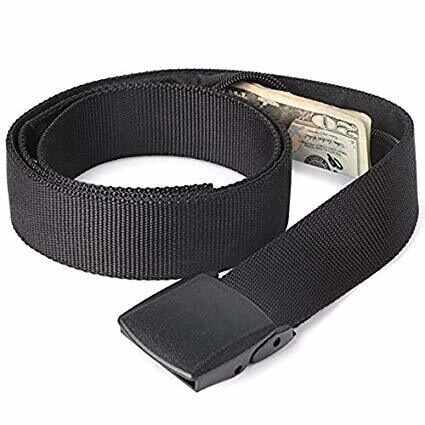 Custom-designed BY the Broke Backpacker FOR broke backpacking, the Active Roots Security Belt will keep your valuables safe no matter where you go.
It looks exactly like a normal belt except for a SECRET interior pocket perfectly designed to hide a wad of cash or a passport copy. Never get caught with your pants down again! (Unless you want to.)
Check on Amazon
Fajardo – Most Romantic Place to Stay in Puerto Rico for Couples
Just east of Luquillo, Fajardo is known as the city that guards the sun of the Caribbean. It's located close enough to San Juan to be within easy traveling distance of the main attractions, but far enough to maintain a peaceful atmosphere. For couples, Fajardo offers a beautiful beach and unforgettable sunrises.
Beyond the beach, Fajardo is best known for its proximity to Bioluminescent Bay. A kayak trip through the mangroves of this gorgeous natural attraction is the perfect excursion for a romantic break in Puerto Rico. Your way will be lit by naturally luminescent plankton, and the rocky scenery only adds to the beauty.
Best Places to Stay in Fajardo
Fajardo is a pretty small town, with most of the accommodation for visitors located along the coast. It's pretty close to Luquillo, so you can opt to stay there if you're looking for something cheaper. Nevertheless, we believe Fajardo is worth the extra expense thanks to the natural beauty and romantic atmosphere.
Best Airbnb in Fajardo: Breathtaking Ocean View Apartment
This stunning apartment is perfect for couples or groups deciding where to stay in Puerto Rico on a budget. It offers great value for money when split between travelers, and boasts a full kitchen and dining area, a balcony, and unbeatable sea views. It's full of natural light and is beautifully furnished with modern amenities. The marina is a short walk away from the apartment, but it's recommended you rent a car to get around easier.
Best Hostel in Fajardo: The International Hostel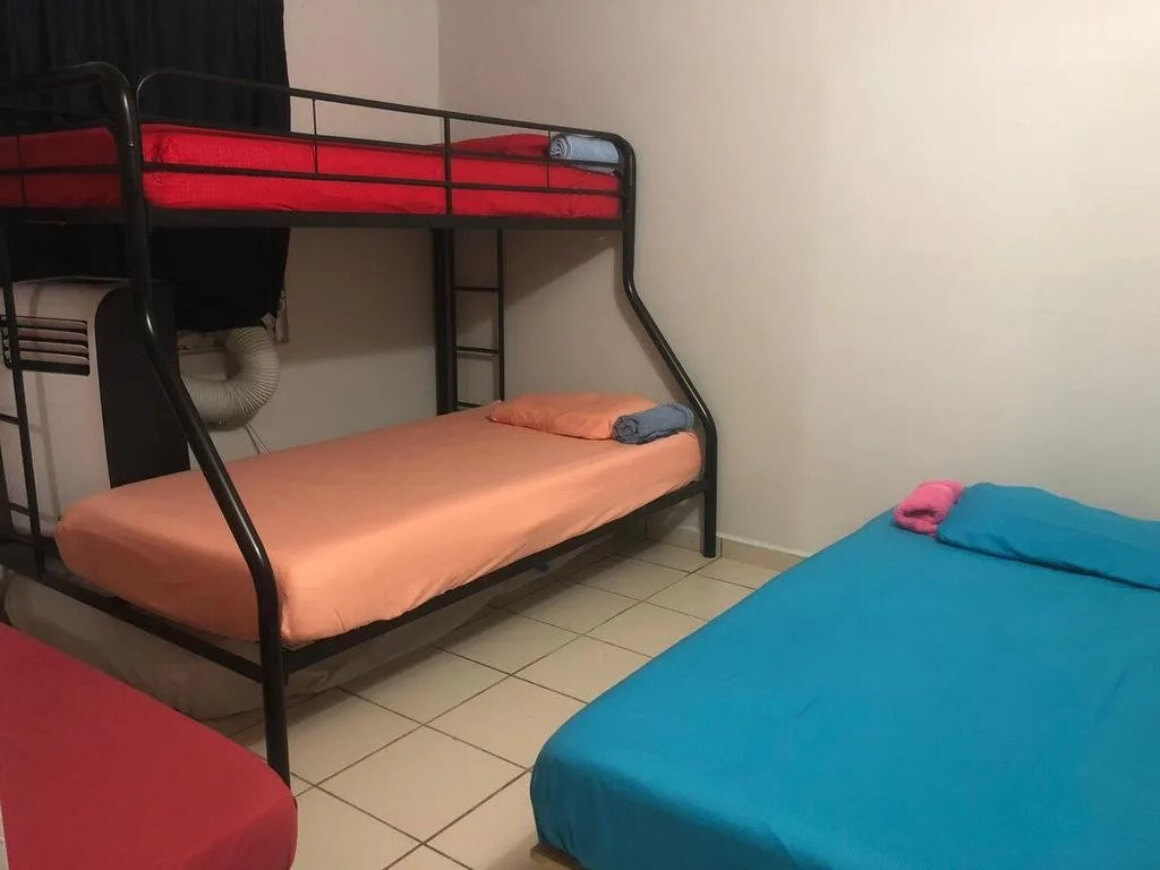 This super secluded hostel only has 12 beds, making it a calm and easy-going accommodation pick for backpackers. It's only a 14-minute drive from the ferry terminal and Bioluminescent Bay. The entire property is surrounded by Ceiba Forest, so expect to wake up to the beautiful sounds of local nature. There are some great hiking trails in the nearby mountains, so make sure to bring your walking boots!
Best Apartment in Fajardo: La Casa en Fajardo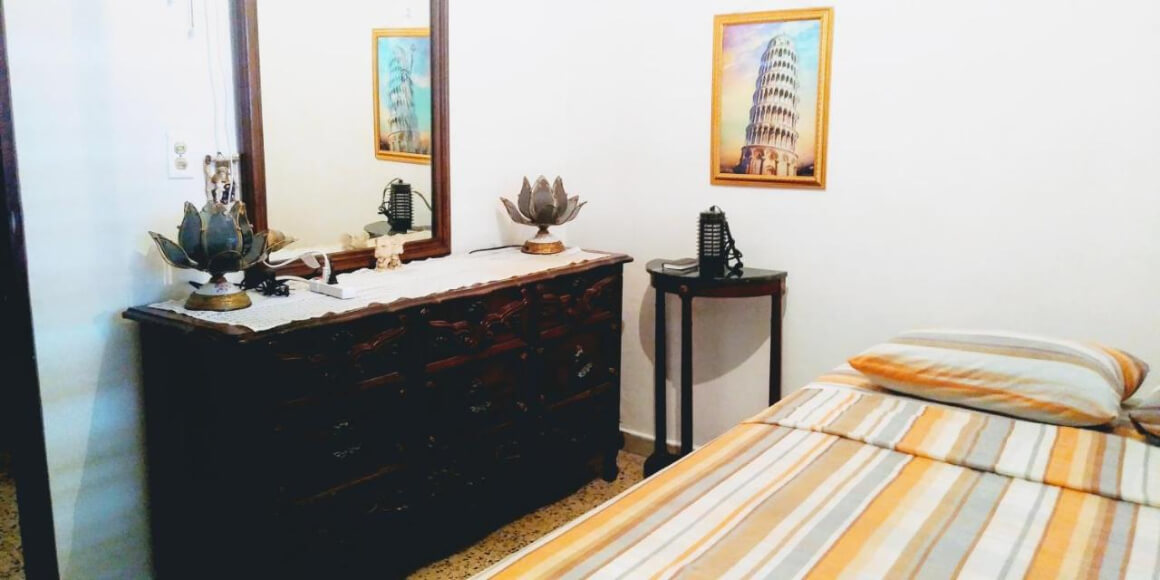 La Casa is a popular apartment situated close to beaches, restaurants, and a waterpark. It sleeps up to two guests and comes with a seating area, kitchen, and double bedroom. With some of the cheapest rates you'll find for accommodation in Puerto Rico and such a good location, you really can't go wrong!
Luquillo – Coolest Place to Stay in Puerto Rico
Only a short drive from San Juan, Luquillo offers many of the same attractions as the city but without the huge crowds! The local beach, Balneario de Luquillo, is considered one of the best on the island, with golden sands and great local services. The town is right next door to Fajardo and is also where you can grab the ferry to Vieques.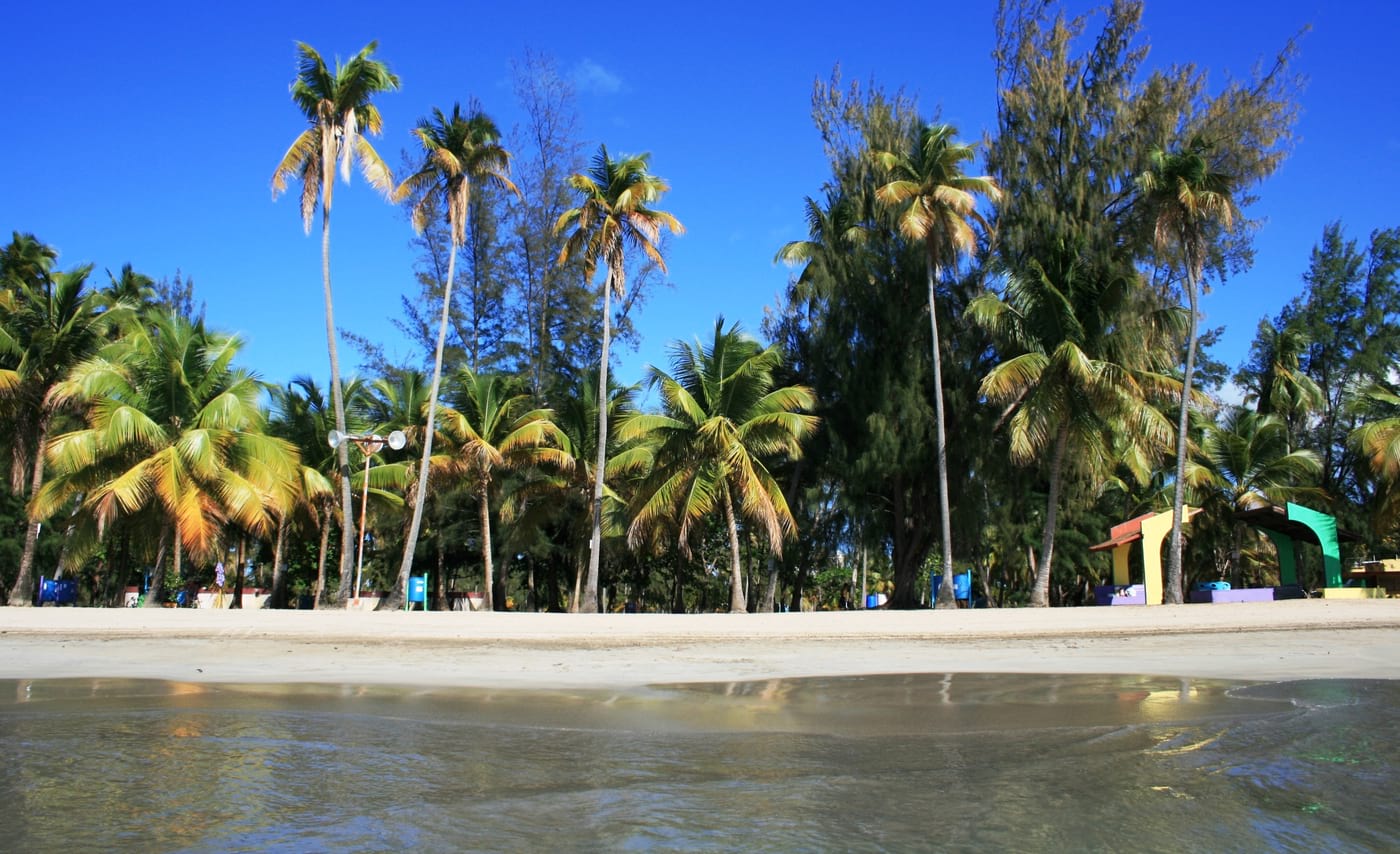 Though officially a separate town, neighboring Rio Grande is another excellent destination for visitors to Puerto Rico. Both towns are well-connected by public transport, and only a minute apart by car. The Rio Grande is the main gateway to El Yunque Tropical Rainforest, a luscious and verdant national park with some truly unique attractions.
Best Places to Stay in Luquillo
Luquillo is surprisingly affordable, but most of the accommodation in the town center comes in the form of condos and apartments. If you're looking for a hotel, neighboring Rio Grande is a better option. Either way, it's easy to travel between both towns, so this isn't a huge concern.
Best Airbnb in Luquillo: Beachfront Condo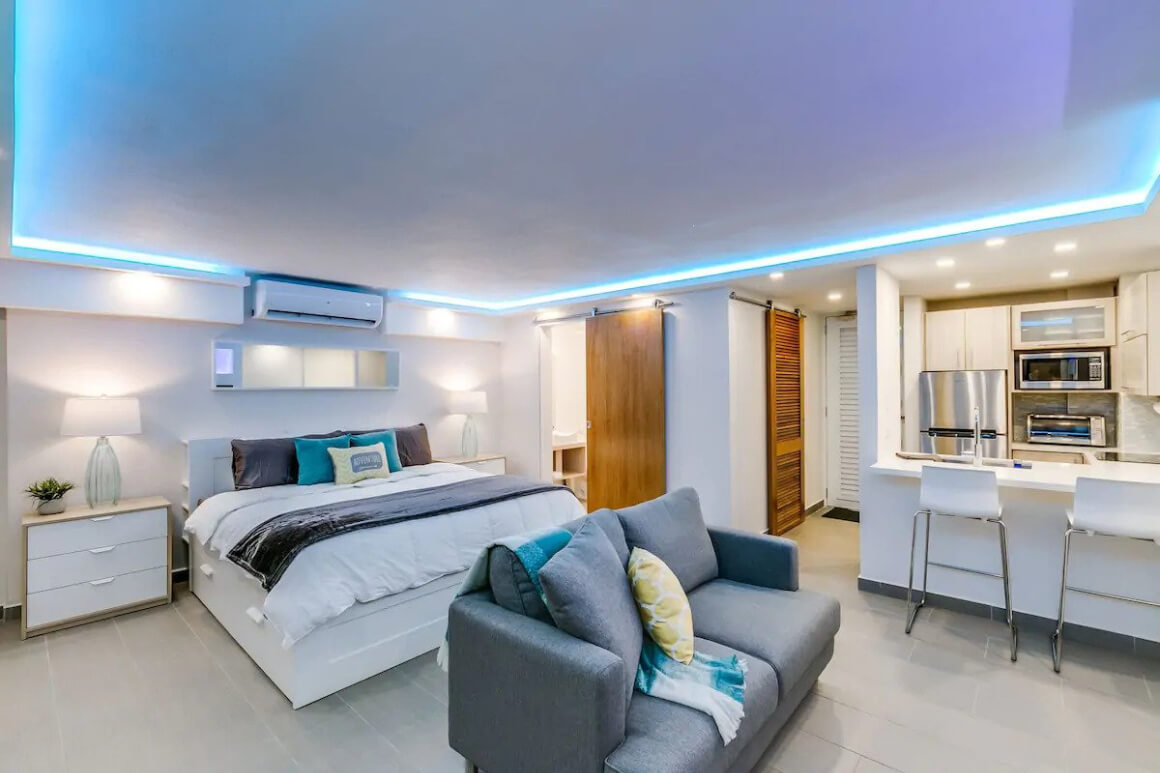 This beachfront condo is stylish and features modern technologies – including mood lighting and state-of-the-art kitchen appliances. There's also a spacious balcony, offering a large hammock and gorgeous views of the sea.  This is a great pick for couples, and avid surfers will appreciate the great hire shops and waves within walking distance.
Best Hostel in Luquillo: Casa Coral
This hostel has been recently renovated, giving you a modern style in the heart of Luquillo. It sits right on the North East Corridor, giving you endless opportunities for gorgeous walks and secluded beach retreats. The ferry to Vieques is only a few minutes away by car. Rooms are spacious, with limited guest numbers to ensure peace and quiet in the evenings.
Best Hotel near Luquillo: Wyndham Grand Rio Mar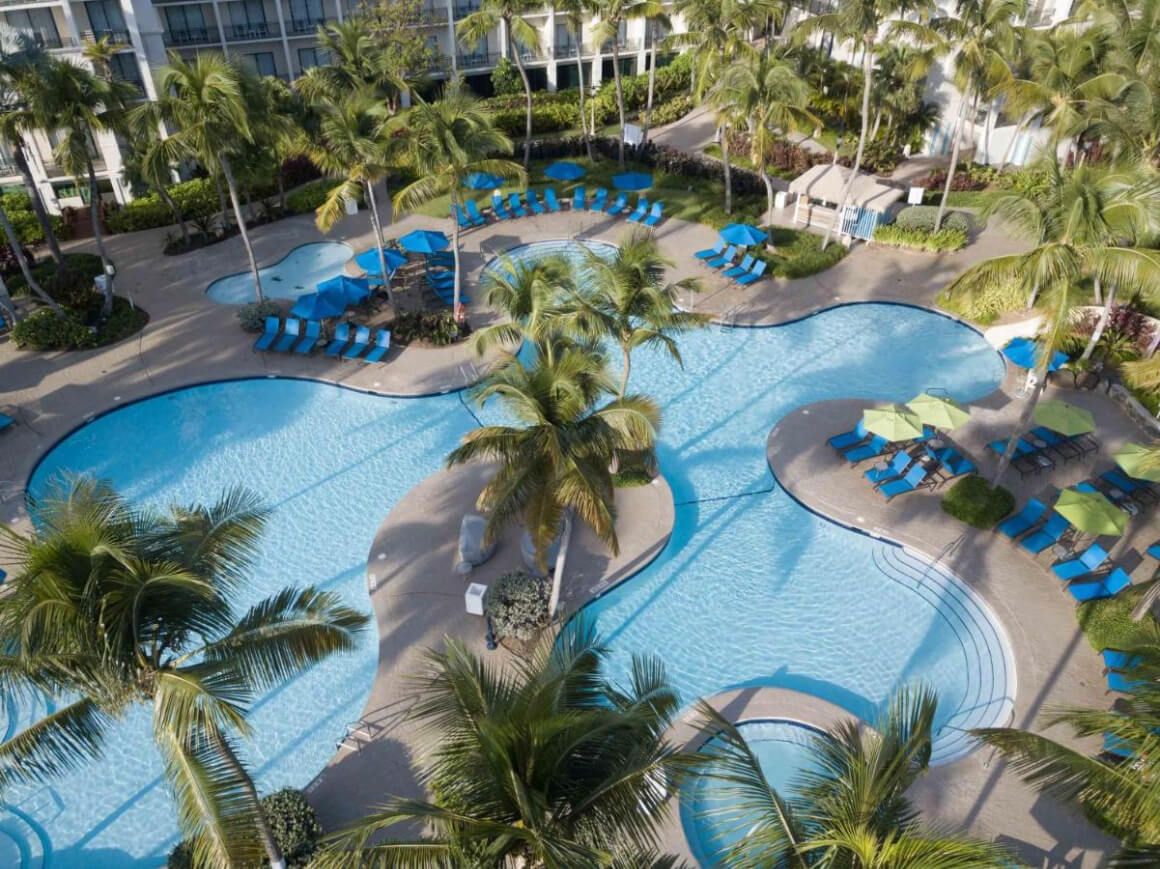 This gorgeous four-star resort is located in the nearby Rio Grande – perfect for those interested in adventure activities and exploring the rainforest. It's only a few minutes from the center by car, so you can enjoy the town amenities while staying in a more peaceful location.  The hotel has its own golf course, as well as a private strip of beach away from the huge tourist crowds. It's a bit of a splurge, but totally worth it for a laid-back getaway.
San Juan – Where to Stay in Puerto Rico on a Budget
Budget backpackers rejoice – as San Juan happens to be the most affordable as well as the overall best place to stay in Puerto Rico. That being said, the capital city has some surprisingly affordable areas – you just need to know where to look. There's no reason you can't visit Puerto Rico on a budget, you just need to know where to look.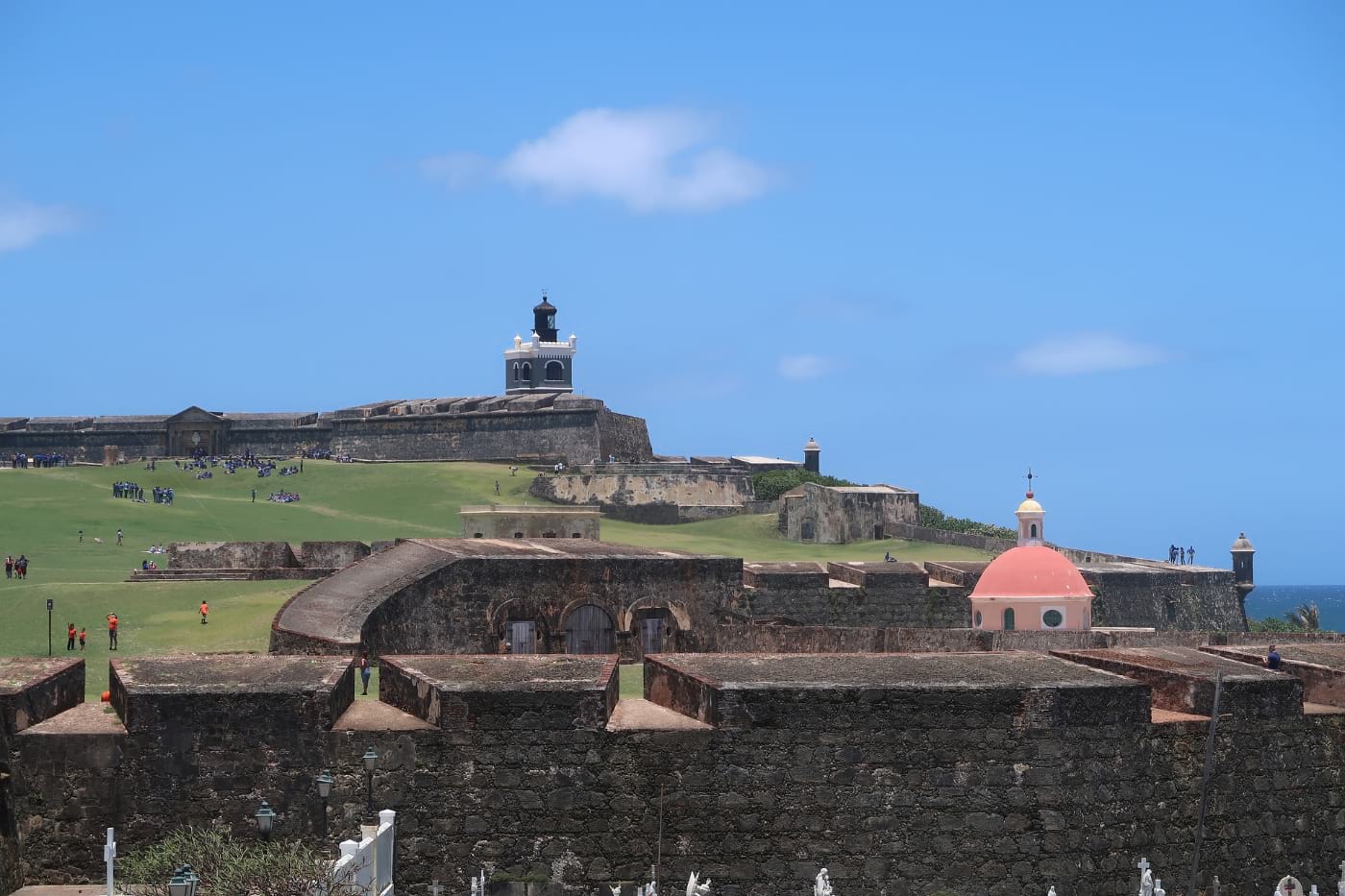 Rio Piedras is home to the largest university in Puerto Rico and is therefore packed with budget-friendly restaurants and stores. Santurce, the cultural capital of the island, is also very affordable – especially if you're looking for more creative attractions and hip nightlife. Transport into both neighborhoods from the center is abundant, so you'll have plenty of opportunities to hit the main attractions.
Best Places to Stay in San Juan
We've already given you the lowdown on our best overall picks for places to stay in San Juan, but the properties in this section are more budget-friendly.  Even if you want a private apartment, there are some great options available.
Best Airbnb in San Juan: Cozy Studio
Studio living is a great way to save money on accommodation, and this central apartment means you get to stay within walking distance of the main attractions. Thinking about exploring Bioluminescent Bay? Guests are given a special discount on kayaking excursions as a thank you for staying at this property. This is our top pick for travelers who are sticking to a tighter budget.
Best Hostel in San Juan: Villa Eshta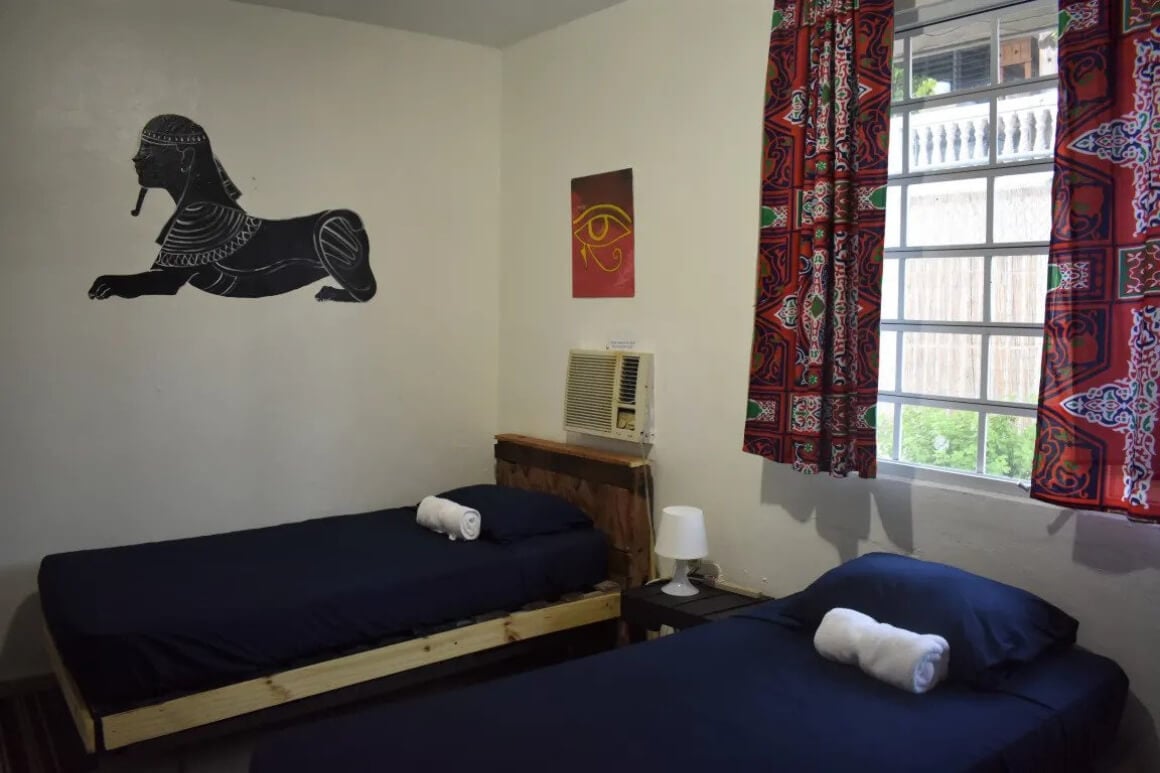 It might be one of the cheapest hostels in San Juan, but the excellent reviews are a testament to how high-quality Villa Eshta is located along Calle Loiza, you will be surrounded by budget-friendly restaurants and bars – as well as a hip and alternative vibe. They run regular events from the outdoor patio, which also serves as a casual restaurant and cheap bar.
Best Hotel in San Juan: CasaBlanca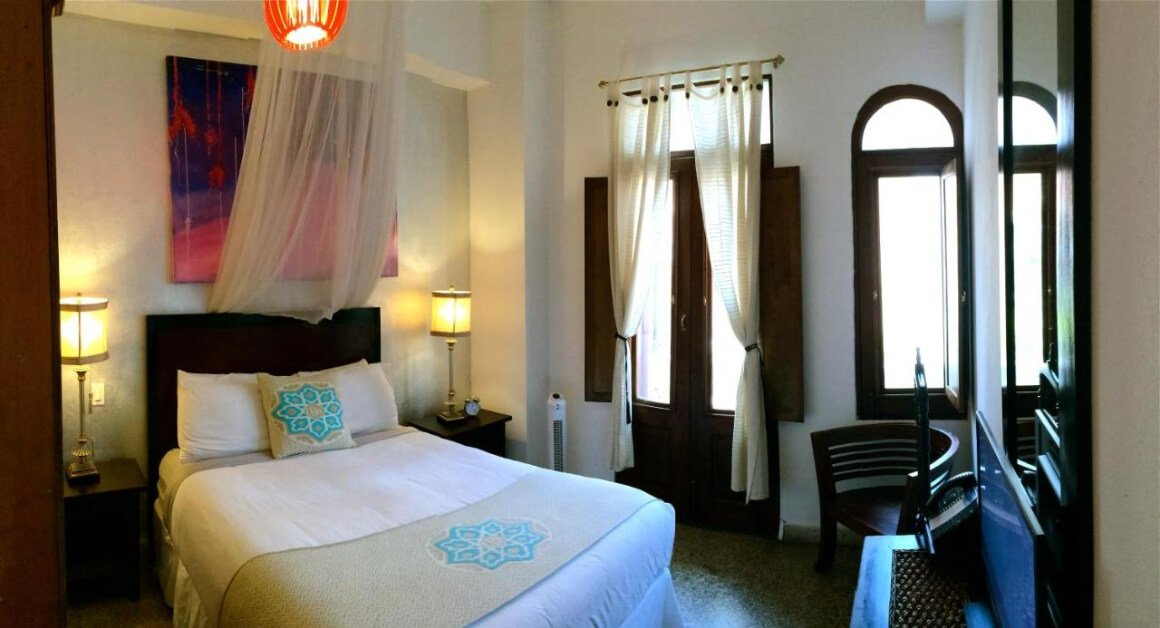 Panoramic views, local artwork, and a rooftop terrace with stone bathtubs are just some of the features that make the CasaBlanca such a unique place to stay in Puerto Rico. The contemporary hotel is beautifully furnished throughout, and each room features an ensuite bathroom, air conditioning, and a flatscreen TV. Top attractions are a short walk away, including the Casa Blanca Museum and the Bacardi Rum Distillery.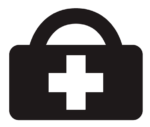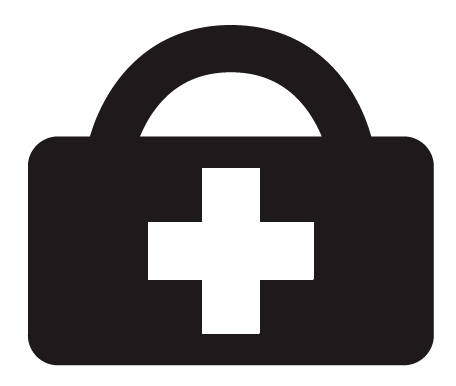 Puerto Rico is a very fun place and one could easily get carried away while visiting. It's important to remember that no country is perfect though.
Read our safety guide for Puerto Rico before planning your trip so you will be extra prepared when you arrive.
Vieques – One of the Most Unique Places to Stay in Puerto Rico
Vieques is actually a separate island, but it's quite easy to get to by ferry from the main island. It's easily the most rural destination in Puerto Rico, and you're likely to find farm animals roaming freely around the streets. If you want something completely off-the-beaten-path, Vieques is an excellent choice.
Vieques is largely unspoiled by tourism – so not only is it the most unique destination in Puerto Rico, but it's also one of the most unique in the entire Caribbean. There is a bioluminescent bay here that shines even brighter than its better-known cousin on the main island. Tourism is starting to make its way here though, so make sure to visit soon before that all changes.
Best Places to Stay in Vieques
The main town in Vieques is Isabel Segunda – where the ferry stops, and where most of the population lives. Despite this, Esperanza is more popular with travelers. The peaceful location and locally-owned restaurants make the town more attractive for those that want a truly rural experience.
Best Airbnb in Vieques: Casa Corona
Unfortunate name aside, this is easily one of our favorite Airbnbs in Puerto Rico as a whole! This dreamy cottage has its own pool, which you can access via veranda doors from the master bedroom. It's a short walk away from a private stretch of beach, giving you a personal slice of paradise in the middle of the Caribbean.
Best Hostel in Vieques: The Lazy Hostel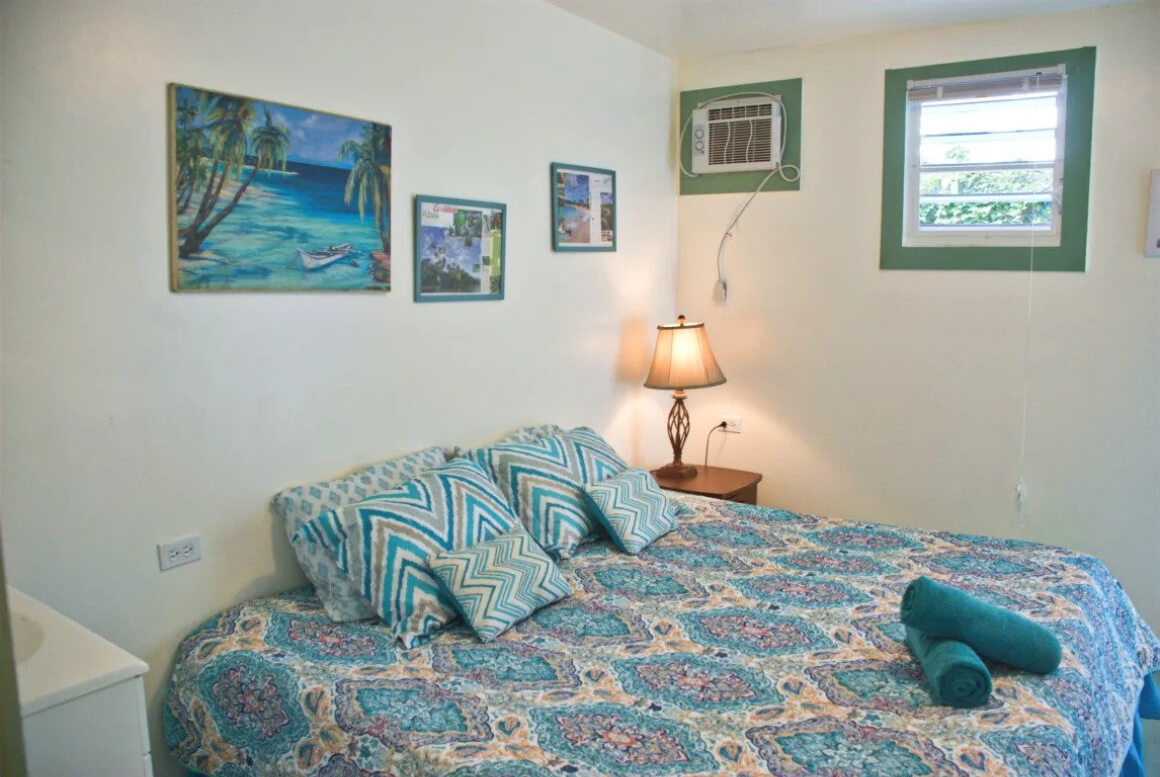 Vieques can be a little pricier than the main island, but backpackers don't need to worry – this hostel is especially budget-friendly. The Lazy Hostel is located in Esperanza, the main tourist town, and directly backs onto the boardwalk. You'll only be a hop, skip, and a jump away from the best restaurants, bars, and water sports shops on the island.
Best Hotel in Vieques: The Wave Hotel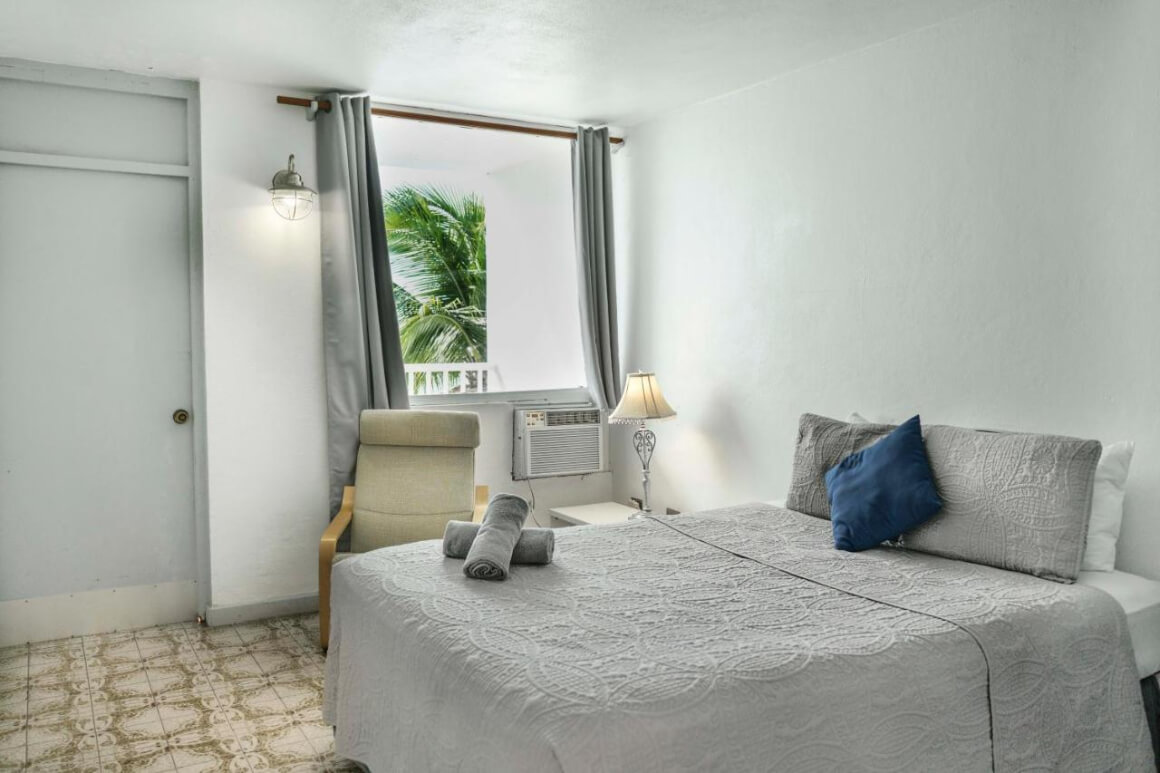 Boasting beachfront access, a pool, and a bar, The Wave is one of the coolest places to relax in Puerto Rico. Rooms are contemporary and feature tiled floors and air conditioning to keep you cool at night. The hotel also enjoys a convenient location close to top bars and restaurants.
Arecibo – Where to Stay in Puerto Rico for Adventure
Arecibo is in the Northwest of the island, a little more secluded from larger tourist areas and best known for its former Observatory. Why is this great for adventure travelers? The hikes towards and around the observatory are among the best on the island. There are plenty of photo stops along the way, so you'll want a good camera to hand!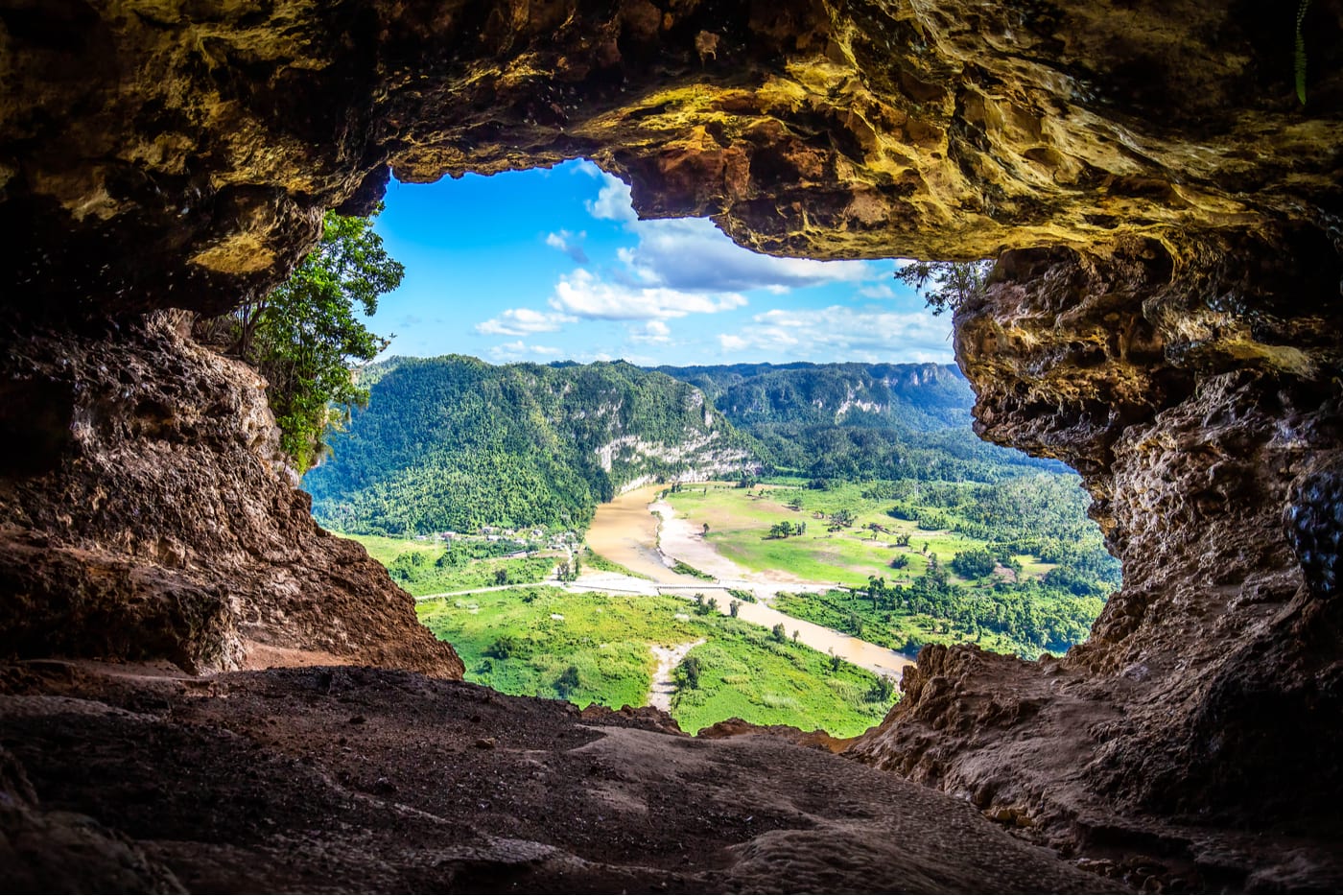 Rio Camuy Cave Park is also located nearby, one of the largest cave systems in the world. The small strip of coastline near Arecibo is largely unspoiled and worth bringing your own kayak or surfing equipment to if you can. That being said, we do advise checking weather conditions in advance for your own safety.
Best Places To Stay in Arecibo
Though there is a small part of Arecibo on the coast, most of the town is located a little bit inland. This is great for hikers, as it gets you closer to the awesome trails on offer. You can still, of course, opt for coastal accommodation if you need to be by the sea.
Best Airbnb in Arecibo: Tropical Camping
This property is a little different from everything else we've mentioned in this guide, and we reckon it's the best Airbnb in Puerto Rico overall. The self-contained studio cabin has a glamping feel to it, with stylish interiors and a small porch out the front. Adventurous travelers will love this alternative experience on the outskirts of Arecibo. The rural location also means you get to enjoy some peace and quiet.
Best Guest House near Arecibo: Jardin del Mar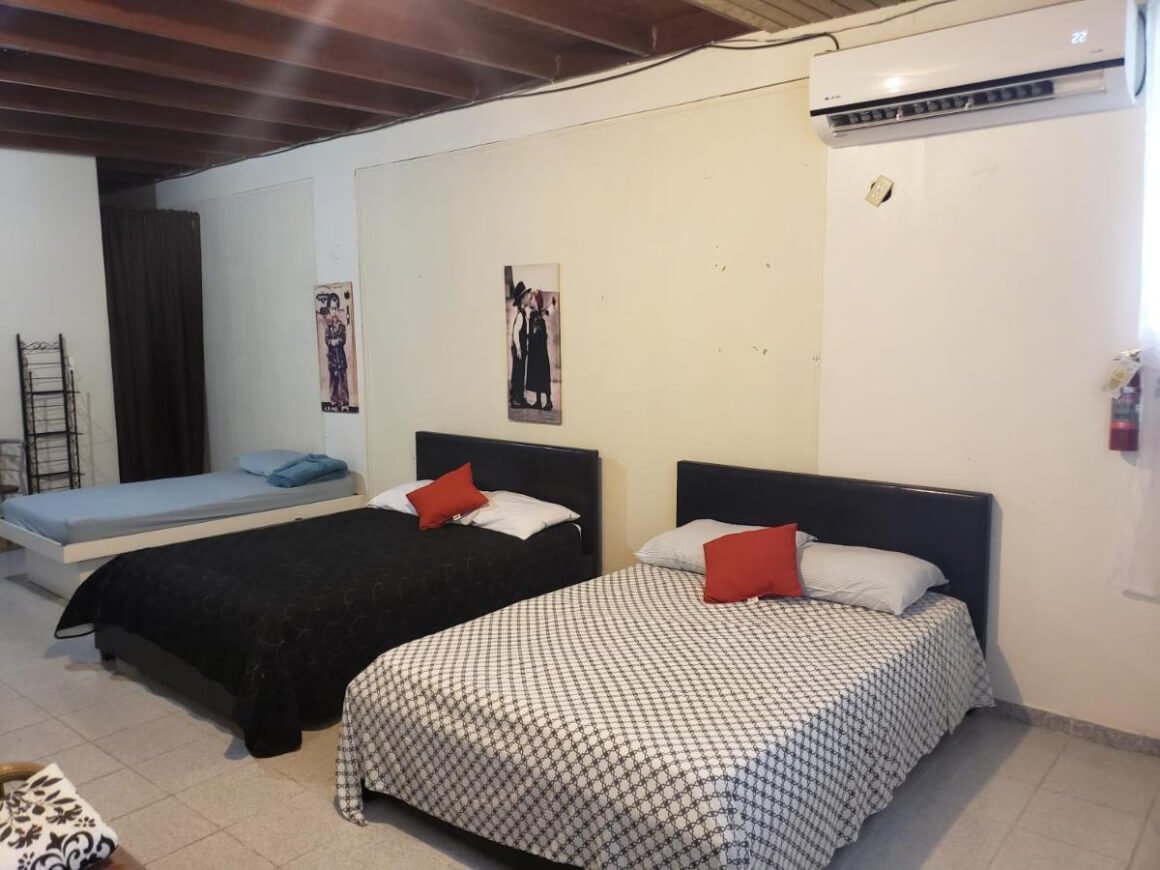 Like Rincón, there aren't any hostels in Arecibo – but Jardin del Mar is a great alternative for backpackers. It is right next to the hiking trail up to Arecibo Observatory – as well as a road for those looking for an easier ride. It's housed within a colonial-style building, giving you the chance to soak up Puerto Rican history during your stay.
Best Hotel in Arecibo: The Hill Inn at 681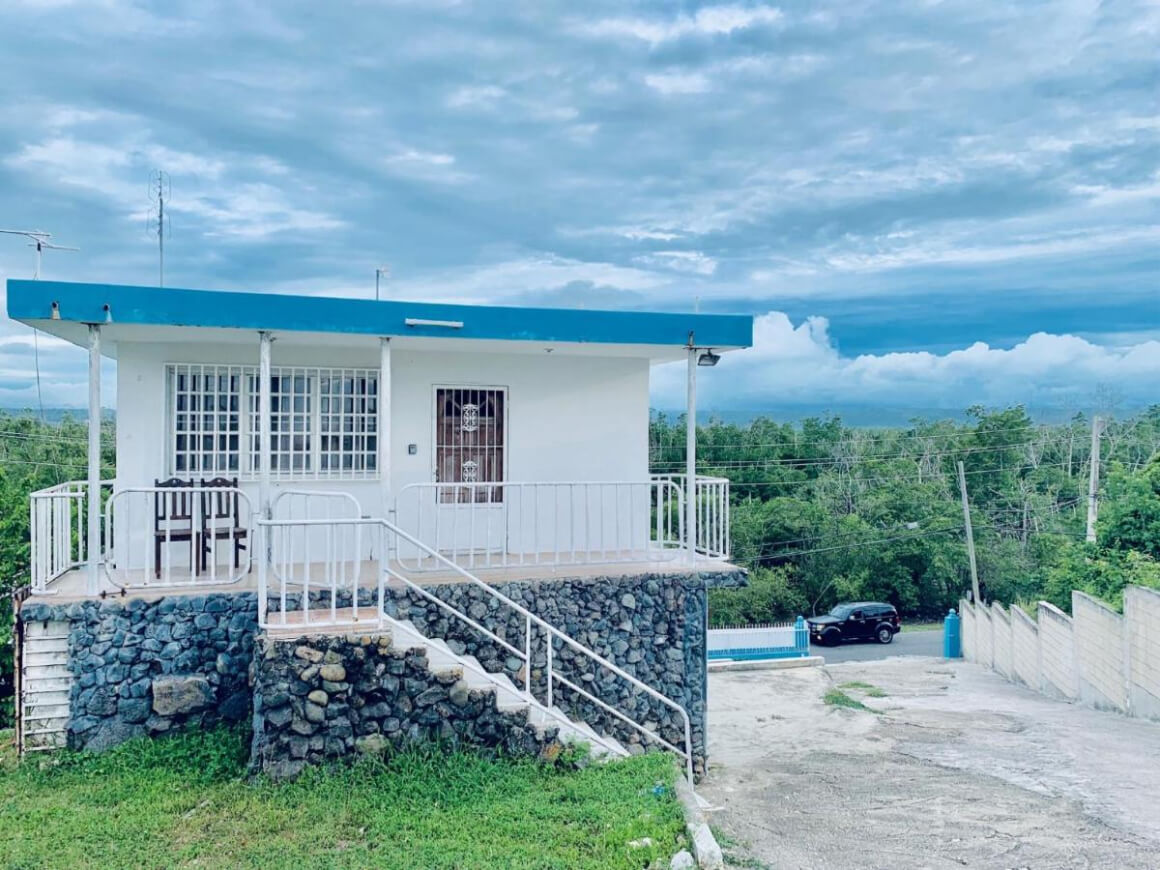 The Hill Inn is right in the heart of Arecibo, giving you quick access to the main attractions in the town and guided tours to the inland sights. Rooms are somewhat basic, but well equipped for those visiting for a short trip. It is particularly popular with travelers that are slowly making their way around the island as part of a larger trip.
Dorado – Peaceful Getaway in Puerto Rico
Dorado is right in the middle of Puerto Rico's North Coast. Nolos Morales Park and Beach is the largest public park in the country but is largely a secret kept for locals. The unspoiled beaches, vast forest lands, and gorgeous rocky scenery make this a perfect retreat for those that really want to get away from it all.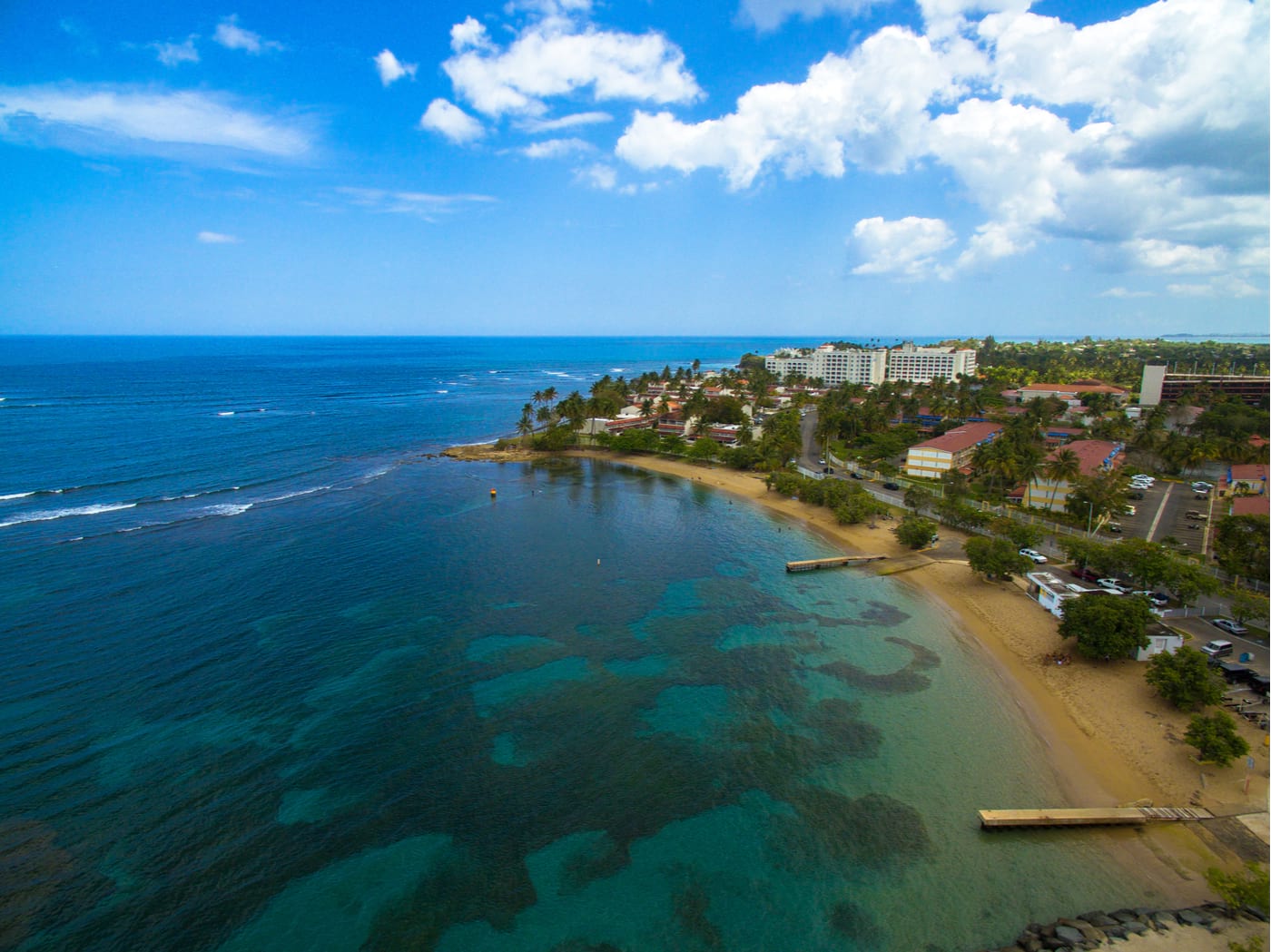 Within Dorado, you will also find some great family-friendly attractions and welcoming locals. For this reason, we think this is another great destination for families – especially if you want to stay closer to San Juan. Those looking for something off-the-beaten-path will enjoy the local culture, which has largely been untouched by the tourism industry.
Best Places To Stay in Dorado
Kikita Beach is the closest beach to town, and a truly beautiful hidden spot to stay in along the North Coast. For those that would rather stay closer to the town center, there are a few excellent luxury options, so be ready to splurge.
Best Airbnb in Dorado: Villa Fontana
Treat the family to this amazing vacation rental in Puerto Rico! It's modern throughout and comes with an on-site pool, garden, and three bedrooms sleeping six guests. The full kitchen, dining area, and lounge make it the perfect home-away-from-home, just a stone's throw from the beach. A car is recommended to help you make the most of your stay – a parking space is included on the property.
Best Apartment in Dorado: Vista al Mar VIP Studio
This family-friendly studio provides comfortable and convenient accommodation for up to four guests. Conveniently situated just 30 minutes from the airport, the property boasts free parking, beachfront access, a pool, and an on-site restaurant. The room itself comes with two double beds, a workspace, and an ensuite bathroom.
Best Hotel in Dorado: Dorado Beach (Ritz-Carlton)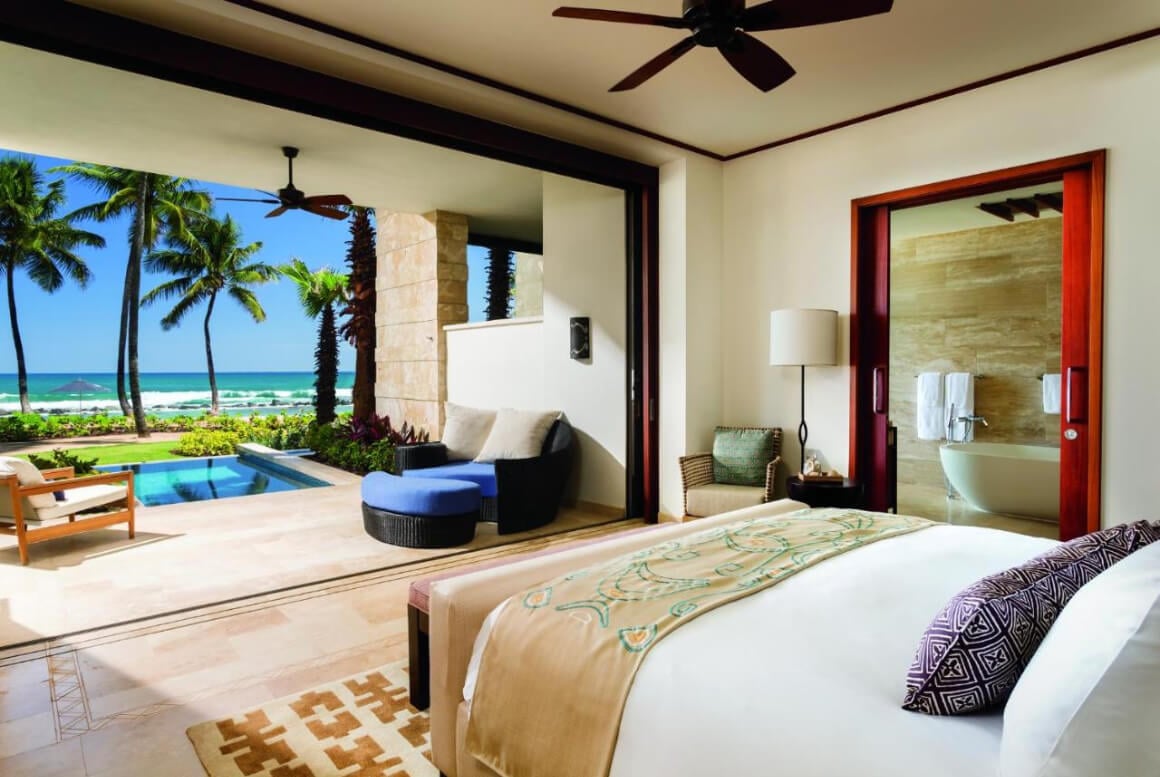 Our only five-star suggestion, this hotel is an absolute must for those looking to push the boat out! You'll be greeted with top-of-the-line interior design, above-and-beyond customer service, and every added extra you could possibly imagine. Ritz-Carlton is renowned across the world for its luxurious hotels, and Dorado Beach is no exception. The on-site spa will have you never wanting to leave.
Final Thoughts on Where To Stay in Puerto Rico
Puerto Rico is an eclectic destination with a little something for everyone. San Juan is a tropical city break that pulses with the sounds of reggaeton and the smells of Boricua cuisine. Outside of the city, you will find beautiful beaches, luscious rainforests, and secluded hideaways perfect for getting away from it all.
If we had to pick a favorite, we would go with Luquillo! It offers many of the same cultural attractions as San Juan, but with more manageable crowds. It's well connected to the capital and Fajardo by public transport, and Vieques by ferry. If this is your first time in Puerto Rico, Luquillo is a great way to pack a lot into a single trip.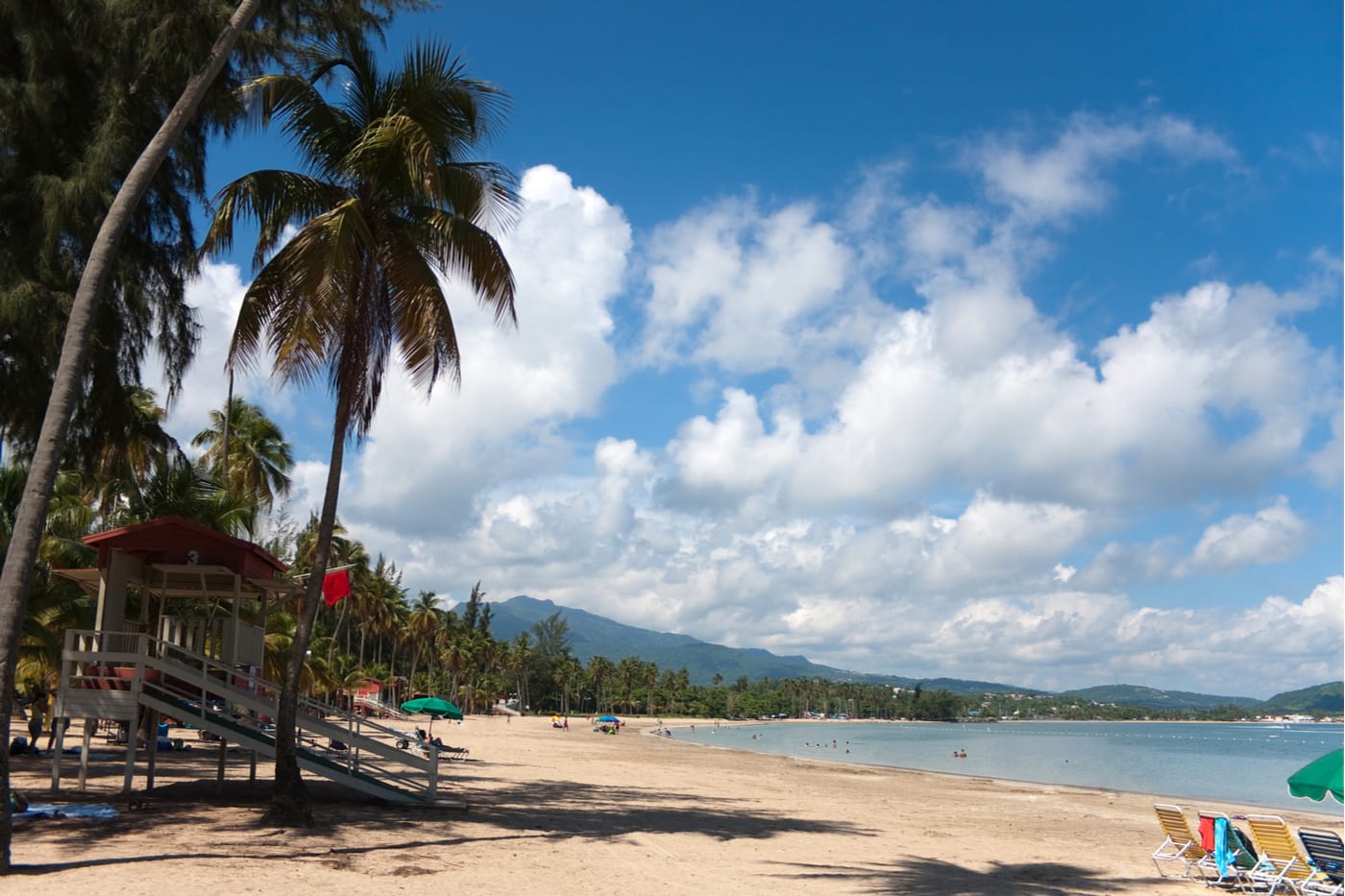 That being said, the best town for you really depends on what you want to get out of your stay. Thankfully, Puerto Rico is a relatively small island with good transport networks – so there's no reason you can't check out more than one destination. Generally, the Northeast has the best-known destinations, while the South and West are more off the beaten path.
We hope this guide has helped you with your itinerary for Puerto Rico. Did we miss anything? Let us know in the comments!
Do you own or run a kick-ass hostel? Want to be featured on this list? Get in touch at [email protected]
And don't forget to take out Travel Insurance for your trip! I have been using World Nomads for some time now and made a few claims over the years. They're easy to use, professional and relatively affordable. They may also let you buy or extend a policy once you've started your trip and are already abroad which is super handy.

---
Find out how YOU can support the site.
We're a big site with a big team and this job isn't always easy. But we do it because we love it – we love providing epic and free content. We love the knowledge that our content keeps you adventuring. We don't ask for money, but if you'd like to find out how you can help the site in more organic ways, click the button below.
Thank you for your support 🙂
And for transparency's sake, please know that some of the links in our content are affiliate links. That means that if you book your accommodation, buy your gear, or sort your insurance through our link, we earn a small commission (at no extra cost to you). That said, we only link to the gear we trust and never recommend services we don't believe are up to scratch. Again, thank you!