Travel
MUST READ! Is Bulgaria Safe to Visit in 2021?
Bulgaria is an interesting country. Sandwiched between the Balkans with Turkey in ear shot, this is a melting pot of a place with a strong identity AND a stretch of Black Sea coast for that all important sun, sea and sand.
It's got a rich history too, with its storied capital – Sofia – dating back to the 5th century BC and numerous ancient Roman and Byzantine ruins and relics strewn around the country. If that doesn't interest you, there's always the opportunity to ski here, too. Take your pick.
However, though it all sounds good, not everything is great in Bulgaria. With its reputation for vacationers going there for its cheap booze and nightclubs, as well as the issue the country has with thieves targeting foreign visitors, as well as dodgy taxis, Bulgaria isn't 100% safe.
With that in mind we have decided to create this epic insider's guide to staying safe in Bulgaria. In it you're going to find just about all the information you need – from how to deal with taxis to stopping thieves in their tracks – to help you achieve top marks in savvy travel here.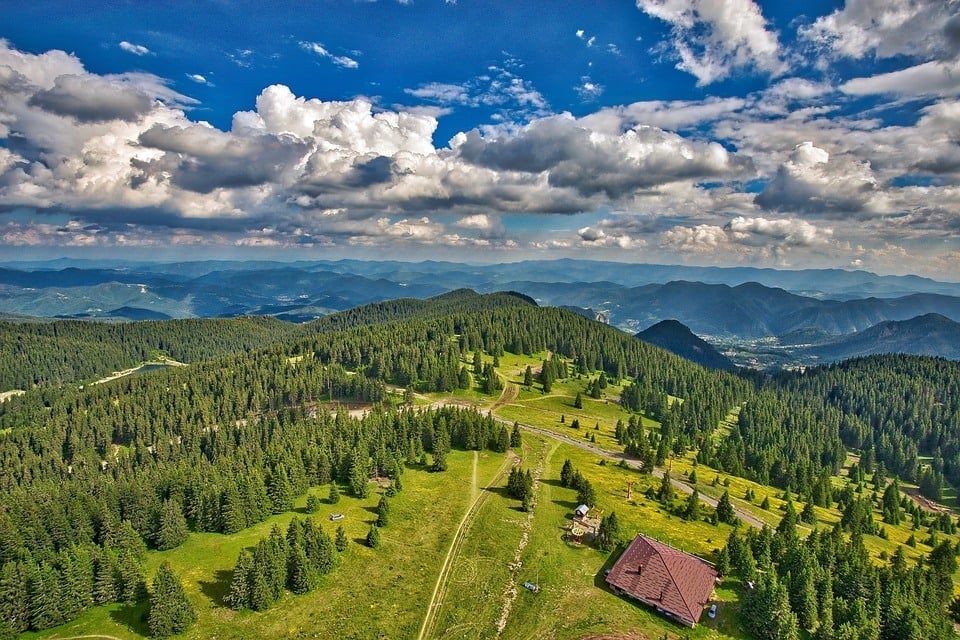 How Safe is Bulgaria? (Our take)
Bulgaria sits on the Balkan Peninsula and, though a popular tourist destination for its Black Sea beaches and resort towns, holds a whole host of other interesting things to do. From exploring its capital, Sofia, one of the oldest cities in Europe, to hiking in the countryside, there is lots to keep visitors to Bulgaria busy. Bulgaria is great for backpacking and package holidays alike.
Actually, Bulgaria is relatively safe; there are low levels of violent crime and it's thought to be no less dangerous than any other of the Balkan countries. That said, like many places in the world, there are some issues and other worries that potential visitors to the country might want to be aware of.
Pickpockets working on buses and in markets, as well as youth gangs of pickpockets operating in city centres, can be more than just an annoyance and could ruin your whole trip.
There is also the notorious beach resort that is Sunny Beach. Sunny Beach, not necessarily the whole of Bulgaria, has a whole load of issues, not limited to an increase in thefts and dodgy taxi drivers. Organised crime and corruption also plays a part in Bulgaria and is quite deeply ingrained.
Is Bulgaria Safe to Visit Right Now?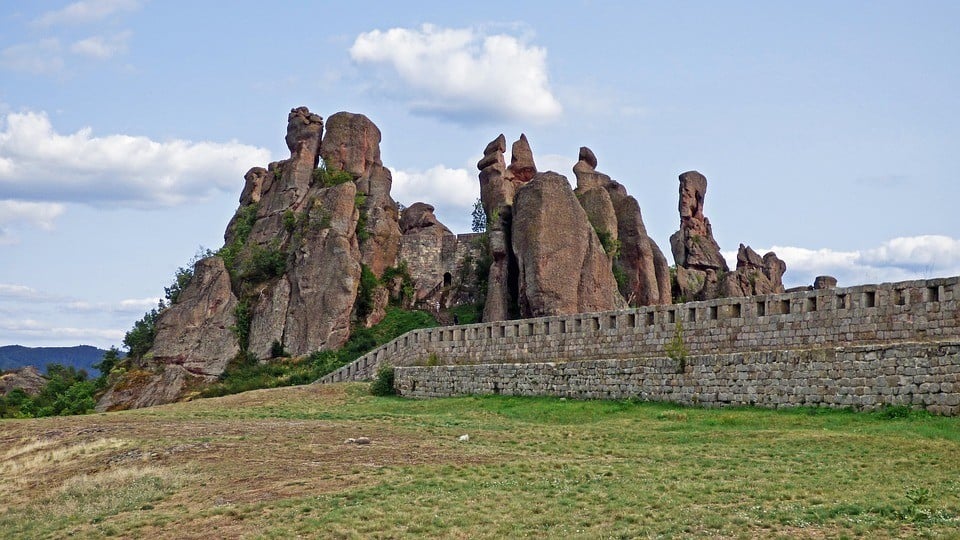 Bulgaria is safe to visit right now and, for the most part, has been since the dissolution of the Soviet Union in 1990, with which the People's Republic of Bulgaria was closely aligned with.
Despite the country having a few issues, many international tourists see Bulgaria as a safe place to visit. Tourism is, in fact, critical to the country's economy.
Nowadays, Bulgaria is pretty much politically stable, but there are social issues at play in the country. There are protests across Bulgaria that continue infrequently across the country, the most recent (September 2019) being a rally of journalists protesting over freedom of speech issues.
Another threat to visitors in recent years is targeted robberies and attacks on tourists to city centres and coastal resorts. These take place especially in crowded places, in busy streets and on public transport.
When it comes to the 2020 Global Peace Index, Bulgaria ranks a respectful 28 out of 163 countries analyzed.
Earthquakes, though unpredictable, do affect the country and small tremors can be felt throughout the year. The last significant string of quakes was in 1928.
After looking at all the facts and stats, we can confidently say that Bulgaria is definitely a safe country to visit right now.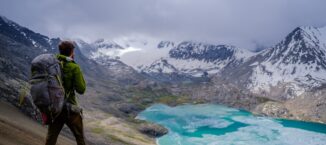 Do You Want to Travel FOREVER??
Then pop your email address in below and we'll send you a FREE copy of 'How to Travel the World on $10 a Day!'
Safest Places in Bulgaria
When choosing where you'll be staying in Bulgaria, a bit of research and caution are essential. You don't want to end up in a sketchy area and ruin your trip. To help you out, we've listed the safest areas to visit in Bulgaria below.
Sofia 
Sofia is the capital city in Bulgaria, and one of the biggest and most popular ones. There's an incredible amount of history and culture to soak up here. The mix of that and incredibly nice locals makes it one of the best places to visit in Bulgaria. of course, as one of the major cities, you'll have to keep your eyes open for pickpocketing and petty theft, but overall, Sofia is very safe. 
It's a very modern and youthful city, with plenty of things to do and explore. You can find two of Bulgaria's most famous sights here, the Alexander Nevsky Cathedral and the National Art Gallery.
A cultural heaven
A cultural heaven
Sofia
Bulgaria's capital city, Sofia, shouldn't be overlooked by travellers. This city is filled with important buildings and stunning attractions and has a youthful energy that's impossible to deny!
Varna
Varna is Bulgaria's third-largest city and located on the Black Sea Coast. You get beaches, loads of culture to explore, stunning parks to hang around and an overall very laid-back vibe. With the relaxed lifestyle, but fairly modern infrastructure, Varna offers entertainment and safety at the same time. 
During the warm summer months, Varna becomes a tourist hotspot, thanks to plenty of great restaurants, a very pleasant temperature and a pretty active nightlife. We'd definitely recommend visiting the famous Roman Baths in the centre of the city. These are the largest Roman baths in Europe and the second-largest among the baths that lie outside Rome. They also light up at night, which is a pretty cool experience.
Perfect for Youngsters
Perfect for Youngsters
Varna
The coastal city of Varna offers an incredibly friendly vibe, beautiful beach days, and great culture to explore. With quite a few nightlife venues, it's one of the most popular cities in Bulgaria for the younger crowd.
Bansko
For the more adventurous and active backpackers, Bansko is the ideal place. Located in the southwest of Bulgaria, at the foot of the Pirin Mountains, it's a gateway for some of the best hikes and ski slopes in the country. It's safe to say that Bankso can easily compete with some of the best ski resorts in Switzerland, but for a fraction of the price. 
The small town offers 2,000 years of rich history and fascinating architecture. You'll be surrounded by scenic nature, calm lakes, and beautiful treks. While Bansko is a winter paradise during December-May, it turns into the dream of every hiker during the summer months. You see, there's really no "wrong" time to visit this gorgeous place.
Ideal for adventures
Ideal for adventures
Bansko
Bansko is THE low-budget ski town in Europe. With excellent slopes and skiing conditions during the winter months and endless hiking treks during the summer, it's a real paradise for outdoor lovers.
Places to avoid in Bulgaria
In order to have a safe visit, it's important to know the areas in Bulgaria that aren't super safe. To help you plan a successful trip, we've listed the no-go areas below: 
Small side streets after dark – this is a no-brainer. If it looks empty and sketchy, simply avoid and stick to the main streets or stay inside after dark.
Sveta Nedelya Square – this area in Sofia is known for crimes, especially at night. While it's fine during the day, avoid after dark.
Red light district near Pliska Hotel – the name itself says it. It's better to stay away, but there's nothing to see for tourists anyway.
Resort areas and mountain ski resorts – they attract people with money, which therefore attracts pickpocketing and scammers. Watch your belongings during your stay.
Bulgaria Travel Insurance
Do you need Travel Insurance for your trip? Even if you're only going for a few days, that's more than enough time to get  smote by wrathful angels. Have fun in Bulgaria, but take it from us, overseas medical care and canceled flights can be seriously expensive – insurance can, therefore, be a life-saver.
Travel mishaps can and do happen and it is well worth thinking about insurance before you leave home.
We have used World Nomads for years now and I have personally made several claims. Why not get a quote from them yourself?
Do be sure to read the terms and conditions to make sure that the policy covers your needs.
Getting an estimate from World Nomads is simple – just click the button or image below, fill out the necessary info, and you're on your way!

21 Top Safety Tips for Traveling to Bulgaria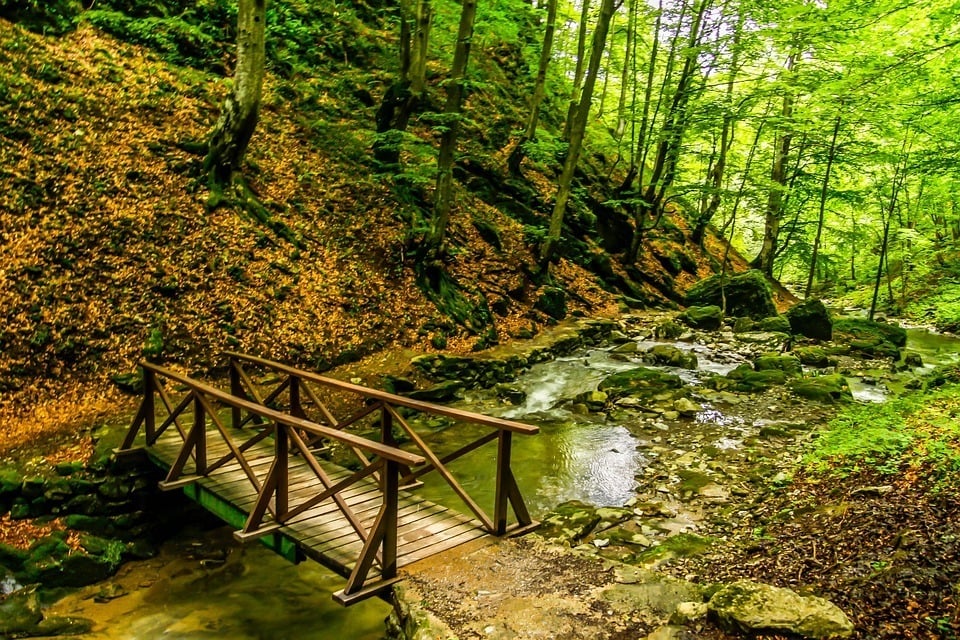 Bulgaria ranks highly as one of the world's more "peaceful" countries and has a relatively low level of crime. However, that doesn't mean that there aren't issues tourists will face here – especially when it comes to visiting, and staying in, popular destinations. In order to help you stay as secure as possible when you visit, we have decided to put together a list of top safety tips for travelling to Bulgaria…
Be aware of pickpockets – these operate in crowded areas, in large city centres, and transport hubs
Keep belongings close to you – having a bag that's easily snatch-able isn't a good idea, make sure straps go across your body
Consider a money belt – best way to stop thieves in their tracks!
Don't take valuables to the beach – with thieves targeting tourists at beach resorts, having any valuables on the beach is not a good idea
Make sure your hotel room is secure – there has been a rise in robbery from hotel rooms (especially in Sunny Beach). Make sure doors look securely, windows close and can be locked, that you have a safe, and that it's in a good area of town
Be wary of strip clubs – people overcharge wildly and use aggressive techniques in Sunny Beach, Sofia, Bansko and Borovets
Don't leave valuables in your car – theft from rental cars and from cars with foreign number plates is common
Be careful where you park – tires can be deliberately punctured, distract the driver, then steal your stuff; it happens across the country
Avoid stray dogs – feral dogs, especially in packs, are common and can be aggressive; they often have rabies
Keep away from drugs – the penalties are severe
Don't get too drunk in public – "hooliganism" like this is treated severely, maybe more so than in your home country
Be aware of public displays of affection for LGBTQ+ travellers – there isn't much tolerance here, especially in more rural areas; even Sofia Pride needs heightened security and police presence
Don't take pictures of military installations or government buildings – even if they look cool (and some of them do). Ask permission before you do so; snapping a structure without asking is a sensitive issue
Don't cover your face in public – garments that cover your face are prohibited in public; there's a fine if you're caught doing so
Cover yourself up in rural areas – arms and legs; tick-borne encephalitis is a risk, and mosquitoes can be rife, too
Try not to look like a tourist – pickpockets don't target locals, only tourists, so avoid looking obvious. See how other people are dressed and follow suit; casual is best, not designer sports gear, SLRs and gold jewellery
Look confident – like you know where you're going; looking lost will single you out as a tourist and, therefore, a target
Speak a bit of Bulgarian – it'll be good to know a few phrases to get around, ask directions
Learn to read Cryllic script – even if you don't know what the meaning is, being able to read place names and menus will be handy
Understand head gestures – nodding is "no," shaking your head is "yes." Why? We don't know, but you should remember this!
Get a sim card – not getting lost in cities, being able to call restaurants and accommodation, and everything else, is a good thing
As long as you make sure you try to blend in, don't look obvious, and stay aware of your surroundings, most likely you'll be fine in Bulgaria.
Some General Safety Tips from the OG Broke Backpacker
Is Bulgaria safe to travel alone?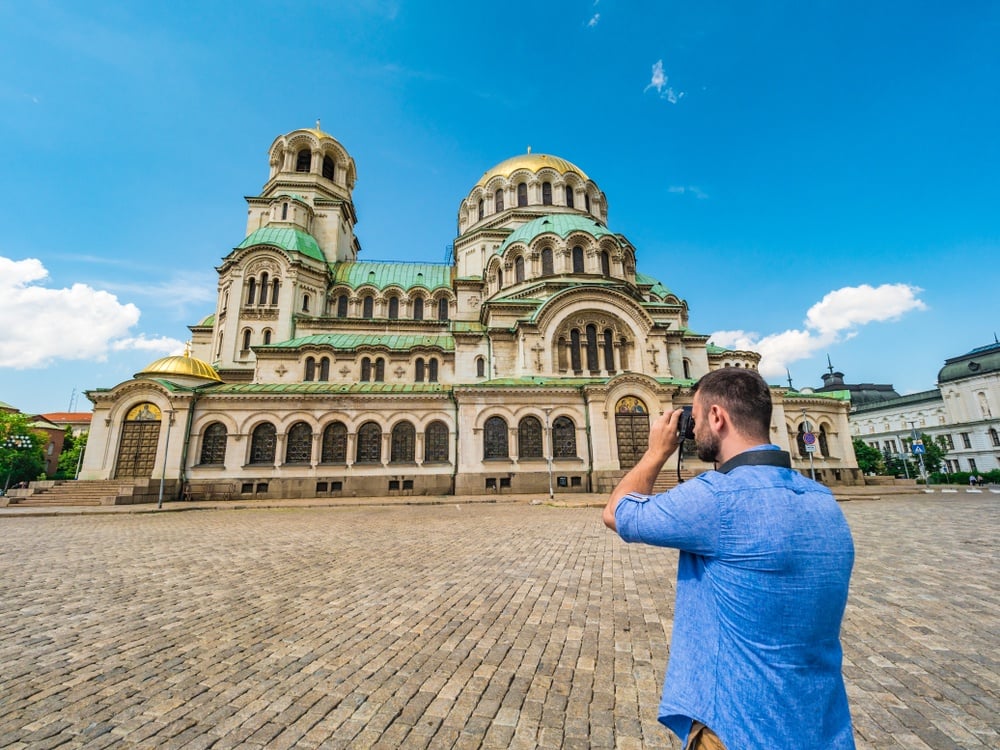 Travelling solo can be amazing anywhere in the world. It's the ultimate in freedom, allowing you to travel at your own pace, see what you want, stay where you want and do what you want.
Bulgaria is a great place to head off on your next solo travel trip. There are loads of places to see, a ton of accommodation, and so many things to do. Like anywhere, travelling solo can come with some risks, however, so here are few tips to make sure your trip goes smoothly.
You should choose your accommodation wisely. Depending on what kind of thing you want, you could opt for a hostel (there are many in Sofia for example), where you can meet other solo travellers, get involved with group activities and have a lot of fun.
Make full use of tours. In Plovdiv and Sofia, for example, you can get free tours which will help you get to grips with the city, learn about the place you're travelling to, and talk to some locals.
Speaking of which, don't be afraid to talk to locals. Younger Bulgarians, especially in larger cities, generally can speak pretty good English and will be happy to chat to you, talk to you about your trip, and give you a few local tips, too.
Plan your activities and what you want to do according to the season. Whilst Black Sea beaches are great in summer, they can be perhaps too crowded for you; then again, low season may be too cold or feel not buzzing enough for you.
Don't get too drunk. This just is not a good plan, especially if you are by yourself. You could put yourself at risk of being a victim of crime, not find your way home, or even find yourself in trouble with the authorities.
If you want to meet other travellers, think about getting in touch with them before you visit. Hit up Facebook groups and other places online and ask questions about what people have done before, get ideas on itineraries, that sort of thing.
Ask the staff at your hostel, hotel or guesthouse for their recommendations. Where is safe to go, where isn't safe to go, what are good areas to explore, what local, hidden gems they might know about that your guidebook may not have any information on at all. Locals know the score.
Don't travel around with too much stuff. Not only is this not fun (trust us), but lugging many bags around with you at one time could put you at risk of being targeted by petty criminals.
Keep people in the loop. Make sure your relatives and friends back home know what your travel plans are. Consider sharing your itinerary with them and tell them if it changes. Having somebody know where you are and what you're doing there (and when) is much safer than going off grid.
Have different ways to access your money. Savings are all well and good, but you should consider opening another bank account so that if you lose one card, you have a back-up pool of money to dip into. At the same time, an emergency credit card may be a good idea for, well, emergencies.
Don't take anything valuable to the beach and definitely don't leave anything unattended on the beach. If you're by yourself and you go swimming, even something like leaving your phone in your shoes is not a good idea.
Bulgaria is actually a really fun country to travel by yourself. If you want to get to know other people doing what you're doing, then you will benefit from the relatively large number of solo (and groups of) travellers making their way through Bulgaria.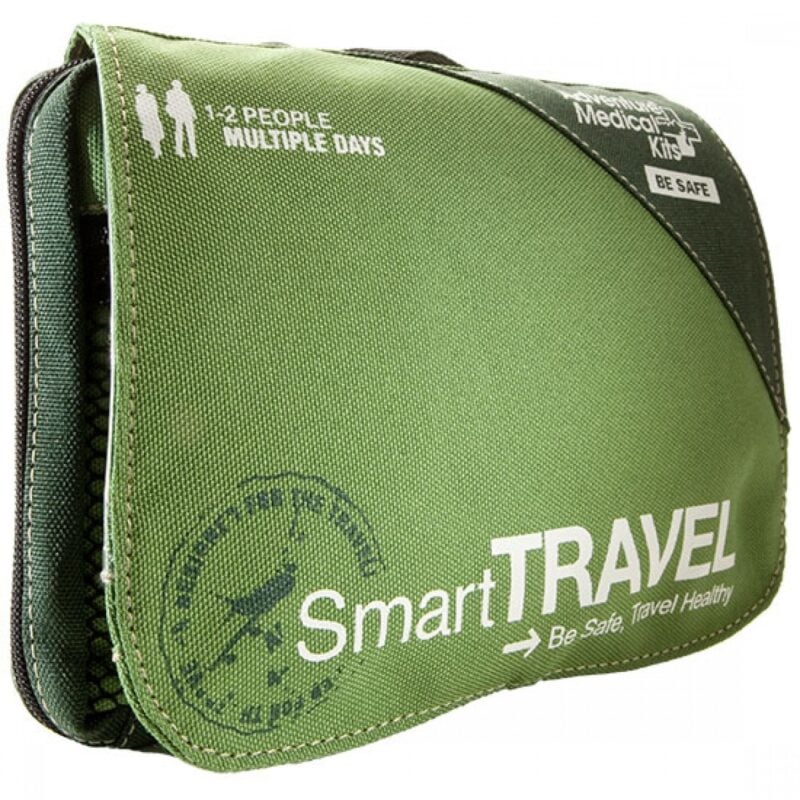 Be prepared for what life throws at you on the road. Pick up an AMK Travel Medical Kit before you head out on your next adventure.
View on REI View on Amazon
Is Bulgaria safe for solo female travellers?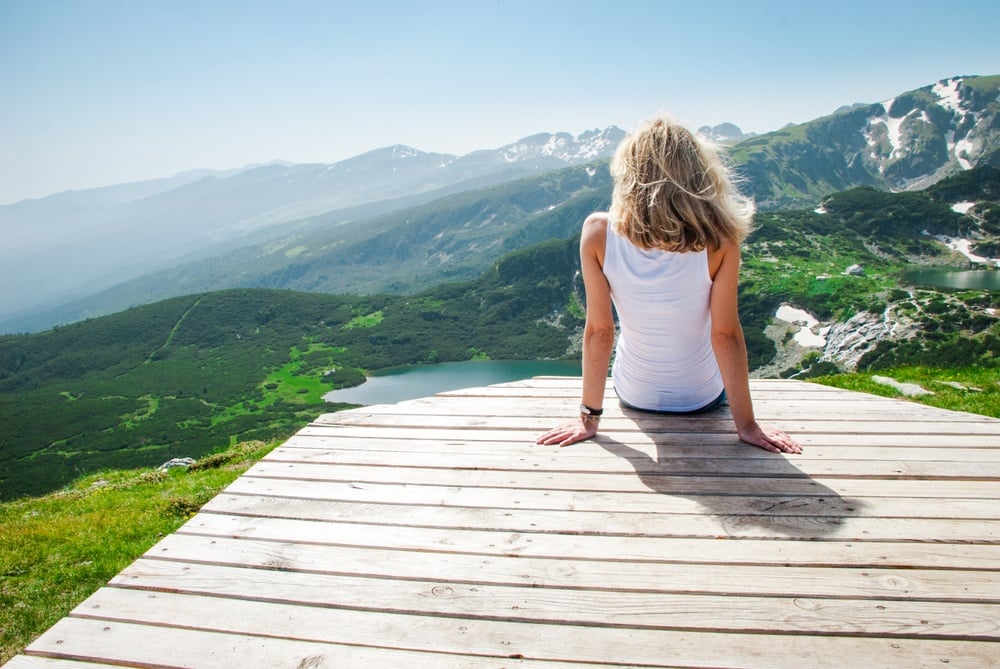 For solo female travellers who want to hit up Bulgaria, you shouldn't actually have much trouble travelling this European country. There aren't too many alarming difficulties that you will come across here that will stop you having an amazing time on your solo trip.
Like pretty much anywhere in the world, however, there may be some unwanted attention at times – possibly more so from other travellers than locals themselves. To make sure that you have a safe time and understand the problems that might come up during your trip, we have put together this tailor-made list of tips for female travellers in Bulgaria.
Bulgarian women don't tend to go out to bars and nightclubs by themselves. With this in mind, if you want to go out as a solo foreign lady, you should be aware that you will probably attract some attention and may get a few unwanted advances. If you want to avoid that, find some travel buddies to go out with.
Speaking of which, a good way to meet likeminded travellers – male or female – is to stay at the right accommodation. The key here is research, mainly reading reviews of hostels and hotels that have been written by other female travellers.
Dress to fit in with wherever you are. If you're staying at a beach resort or in a big city, then things are more modern and free. In the countryside, however, women in Bulgaria tend to cover up in more modest clothing. Take a look around, see what other ladies your age are wearing, and try to follow suit – a good way to not get unwanted attention.
Be culturally sensitive. In some churches and religious sites for example, women have to cover their head (or hair) and have their shoulders and knees covered. These sorts of coverings are usually on offer at places of worship for women to borrow, but having your own scarf to quickly throw on could come in handy.
Do not walk around by yourself at night time. No matter how short the journey, walking by yourself at night in an unfamiliar place, in a country you've never visited before, is not a clever thing to do. Don't take the risk and make sure you either have someone to walk home (or around) with or simply get a cab.
Get yourself on a tour. There's nothing wrong with hiring your own guide or going on a tour and can in fact be a good way to get to grips with a country, get some insider knowledge, see things you may not have seen otherwise, and to generally make you feel more comfortable. You may get to meet other likeminded travellers, too.
Be firm with people who may approach you with unwanted attention. Men in Bulgaria can be quite "macho" and might whistle at you, be loud about it and make comments/compliments at you as you pass you by. These are best ignored, but for people who approach you directly, especially when you're out at bar or on the beach, a firm no should be enough.
Don't tell people every detail about your trip – or your life. No stranger needs to know anything about you, really, so if you don't feel comfortable telling you or the questions are a bit searching, then know that it's perfectly fine to lie.
Make sure you have good apps downloaded on your phone to help you in a sticky situation. Things like sharing your location with somebody on Google Maps, having Google Translate, having emergency numbers saved in your contacts (with a symbol at the front so they appear at the top of your contacts), and even an offline maps app like Maps.me – it's all very useful.
In general, Bulgaria is a pretty safe country for solo female travellers. There is a ton of super interesting sights, excellent experiences and amazing adventures for you to get stuck into without you having to worry all that much about your safety. It's a well trodden destination.
Having said that, however, it's all too common for women to be looking over their shoulders – wherever you are in the world, and especially if you are travelling solo. One of the top tips would be to simply not put yourself into risky situations, so trust your gut.
More on Safety in Bulgaria  
We've covered the main safety concerns already, but there are a few more things to know. Read on for more detailed information on how to have a safe trip to Bulgaria. 
Is Bulgaria safe to travel for families?
Families are a huge part of the culture in Bulgaria and you will feel very much welcomed if you travel to this European country with your family.
Another thing to bear in mind is that for a while now Bulgaria has been a firm favourite for many European families looking for a budget beach holiday – so it's already geared towards families.
The main problems you will probably face when you're travelling around Bulgaria with your children are to do with nature. Protecting them from the sun (slather on that sunscreen!) and covering their arms and legs to stop ticks and mosquitoes in their tracks, is all very important in summertime.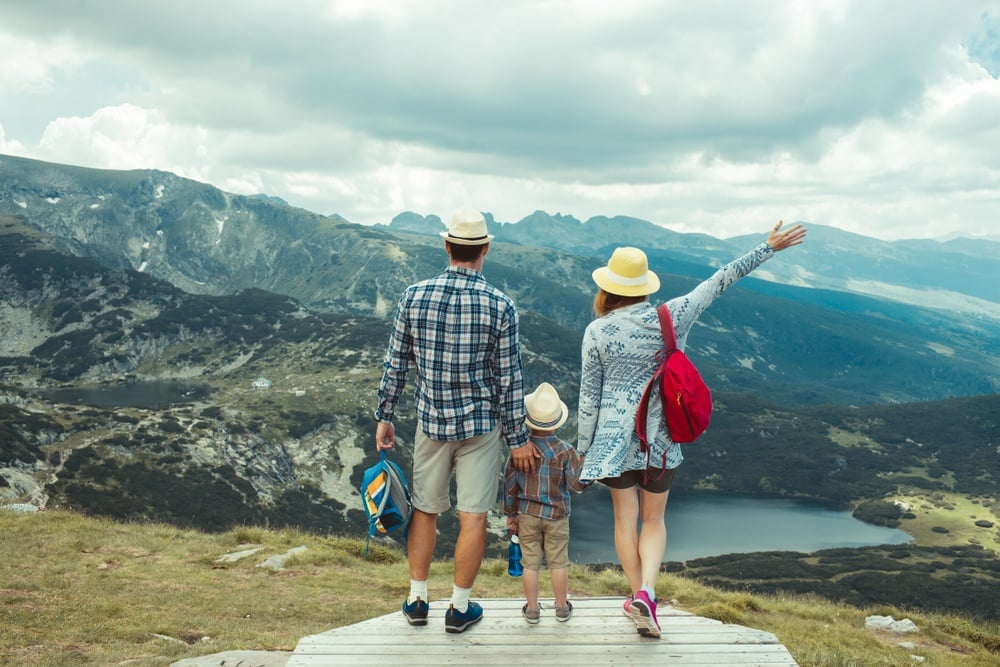 It's important to tell your children that they shouldn't go anywhere near stray dogs wandering around, as rabies is present and can be much more dangerous for children than adults.
Safety standards across the country may not have the same standards as, say, the UK – things like balconies and pools, for example – but that's not to say that Bulgaria isn't safe for families with children. It just means keeping an extra careful eye on what your kids are getting up to whilst you're lounging around the pool!
Is it safe to drive in Bulgaria?
If you are thinking of driving in Bulgaria, we would say it's good idea. It gives you the freedom not only to get around at your own pace, but to also reach off the beaten track destinations that you wouldn't be able to get to otherwise.
There are some things you should note if you're wanting to hit the road with your own wheels in Bulgaria.
Many of the roads in Bulgaria are in poor condition – in fact, said to be some of the most dangerous in Europe – and driving standards are not that high in general.
In the summer months particularly drink driving increases, even though it's illegal, and can be a real danger, contributing to more than a few accidents. The blood-alcohol limit is 0.05%, just so you know.
The speed limit on main roads is 90kph and, even though there are speed cameras and traffic police, speeding is not uncommon at all.
If you do choose to drive, one quirk is that you will have to drive with your headlights on at low beam, even in the daytime. There are also compulsory items you should have in your car, including a fire extinguisher, a warning triangle, a first aid kit and a reflective jacket.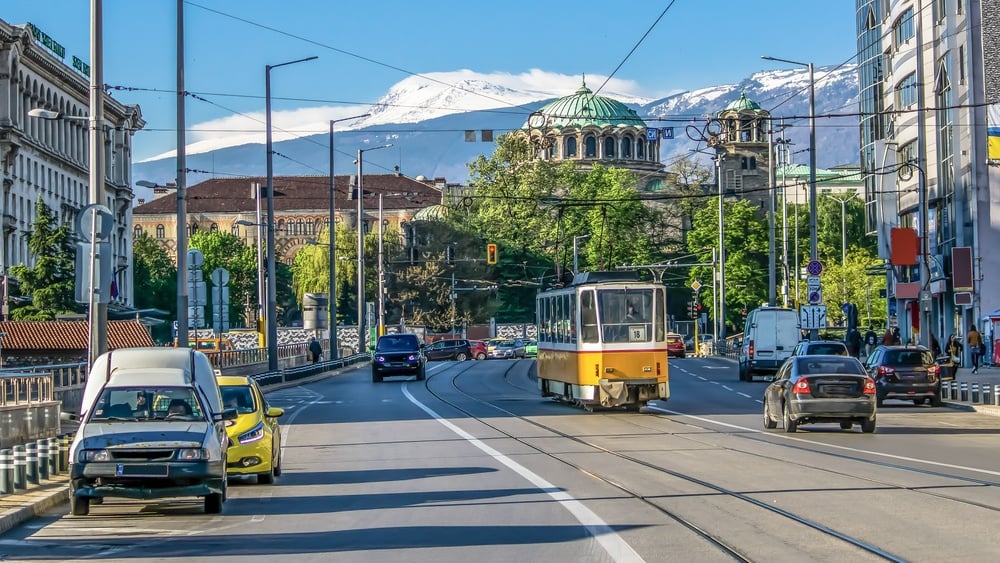 It's not likely that you will find any signs in Latin script outside of tourist sights and big cities; these will be in Cyrillic. Learning how to decipher this script, or just recognizing what your destination looks like in Cyrillic, will help. An up-to-date GPS system will really, really help you.
Driving on the highways involves obtaining a highway toll sticker (or "vignette"); this needs to be purchased and can be bought at big petrol stations, post offices and at international border crossings. It has to be displayed, otherwise you'll get a fine.
Be careful where you leave your car. Due to a prevalence of thefts from foreign and rental cars, you should make sure that you park in a safe place and don't leave anything on display. Remove valuables from your car or keep them very well hidden.
Aside from all of that, driving in Bulgaria is do-able.
Is Uber safe in Bulgaria?
Although a few years ago Uber was operating in Sofia, it only lasted a month or so. The taxi companies in the Bulgarian capital weren't happy with the competition and, as a result, the government banned it.
Uber may have been safe in Bulgaria, but we'll never know; it's not an option for your trip.
Are taxis safe in Bulgaria?
Taxis are a good way to get around in Bulgaria: they're cheap and there are a lot of them.
The best taxis to pick up are the yellow metered taxis, which are pretty well trusted. You can flag them down at the road when they have a green light. Make sure to check that they have a license sticker and that they have their tariffs displayed in the window.
The tariffs will show you the taxi rates, which again can vary. It displays the rate per kilometre, the cost of a pre-ordered taxi, a starting fee, and a per-minute waiting cost.
Foreign passengers, unfortunately, are the targets of taxi scams. The old "the meter doesn't work" trick is a common scam here, but they have to be switched on, by law, so you should insist on them using it. If they don't, find another taxi – there are plenty.
Many of the taxi companies have apps, so you can book one in advance without any language issues and keep up with how much it's going to cost, too. TaxiMe, for example, is a taxi app for Sofia and provides a cashless way to get around the city; another is OK Taxi Sofia, an app for OK Supertrans (a major cab company in the capital).
In general taxis in Bulgaria are safe, and will be much cheaper than in your home country (probably).
Is public transportation in Bulgaria safe?
Public transport in Bulgaria is generally pretty safe, but it obviously varies throughout the country. For example, in Sofia, there's the metro, trams and buses to use, whilst other towns barely have a bus service.
Along with the trams and trolleybuses, the metro makes it pretty easy to get around. Train travel is also an option to get around Bulgaria as a whole.
The thing about train travel in Bulgaria, however, is that it can be quite slow (especially compared to buses). Learning, or reading, some Cyrillic can definitely help you discern where you're going and which train services are faster.
A good tip for using the Bulgaria State Railways is to look online to find out about routes, and fares, and plan your journeys.
Buses provide a faster way to get around Bulgaria. Minibuses trundle between small towns and villages along the Black Sea coast, connecting you with cities and resorts. You can usually pick these up from public bus stations.
Another form of transport are the matrushkas that shuttle people between city centres and suburbs. More like shared taxis, these run along set routes and can be squashy and sketchy but very cheap.
If you are looking to travel long distance on a bus, our advice would be to go with a private company with bus and rail schedules available online; these cost a little bit more but they're larger and less cramped than public buses.
Is the food in Bulgaria safe? 
Bulgarian food is a delicious mix of Greek, Turkish and Balkan cuisine and this may mean that you have never tasted anything quite like it before.
Though there are many tasty things to indulge in on your trip to Bulgaria, not every eating establishment is going to be top notch – nor will they have the best hygiene standards. With that in mind, we've got some tips for the food in Bulgaria to help you eat like a pro here…
Hit up little bakeries in local neighbourhoods for breakfast (or snacks). In these sorts of places you will get to try out some typical Bulgarian pastries like banitsa (feta pie), kifla (sort of like a croissant) and milinka (looks like a tear-and-share).
Don't be afraid of small restaurants in towns and cities – you know the type, local affairs down backstreets that have been there forever. This is where you'll get the best food.
However, just make sure that where you do end up going is busy with locals. This means that it is a favourite among people who actually live here, the food is trusted and it's unlikely to make your stomach feel strange.
Don't shy away from fast food joints. We're not talking about the classic North American kind, but domestic fast food chains where you can pick up Bulgarian food cheaply and quickly.
When it comes to food in the countryside, however, things are a lot different. Life moves at a slower pace, so meals take longer, but what you'll be eating is likely to be both very traditional, very fresh, and very delicious.
Keep away from tourist traps. These places are the worst.
Make sure the meat that you eat is freshly cooked and hasn't been sat around all day.
Don't go all in straight away. Ease into Bulgarian cuisine slowly, maybe falling back on regular stuff like bakery items and a few familiar foods.
Wash your hands. The last thing you want to do is be the one to make yourself ill, so ensure that you wash your hands before meals. It's a basic tip, but it works.
Get stuck into Bulgarian cuisine. It's actually very tasty and most likely to be quite unlike anything you may have tried before, being – as it is – a good mix of its neighbours and with a whole load of salad thrown in. Salad fans will appreciate that fact.
Can you drink the water in Bulgaria?
The tapwater in Bulgaria is safe to drink – in general, at least.
Some people, however, are not keen on the taste of the water. Bottled water is widely available (and is very affordable), but this just adds to the plastic waste problem of our planet.
We recommend bringing along a refillable water bottle, with its own filter if you feel like it, and just fill that with water when you need it. If you're feeling extra paranoid, feel free to boil the water (1 minute, vigorously) to purify it even more.
Want to save the world?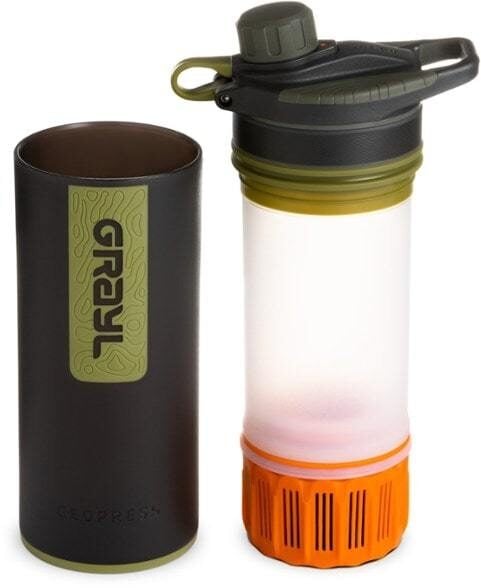 Single-use plastic bottles are a huge threat to Marine Life – Be a part of the solution and travel with a filter water bottle.
The GRAYL GEOPRESS water bottle is the ONLY all-in-one filter water bottle setup you'll need. Whether you need to purify the water from a hostel sink in Kathmandu or a stream trickle in the Andes, the Geopress has got you covered.
Read our full review of the GRAYL GEOPRESS!
Is Bulgaria safe to live?
Bulgaria is not only a safe place to live, but it's a great place to live. There are many reasons to visit Bulgaria: there's a great climate, the cost of living is low, there's rich history, some lovely natural landscapes and a fairly laid back lifestyle.
This has actually led to a fair number of "expats" moving to settle in the country permanently. Bulgaria is quite a peaceful place; there's not too much disruption to daily life, the weather isn't too crazy (typhoons? not here) and the locals are welcoming and friendly – generally speaking.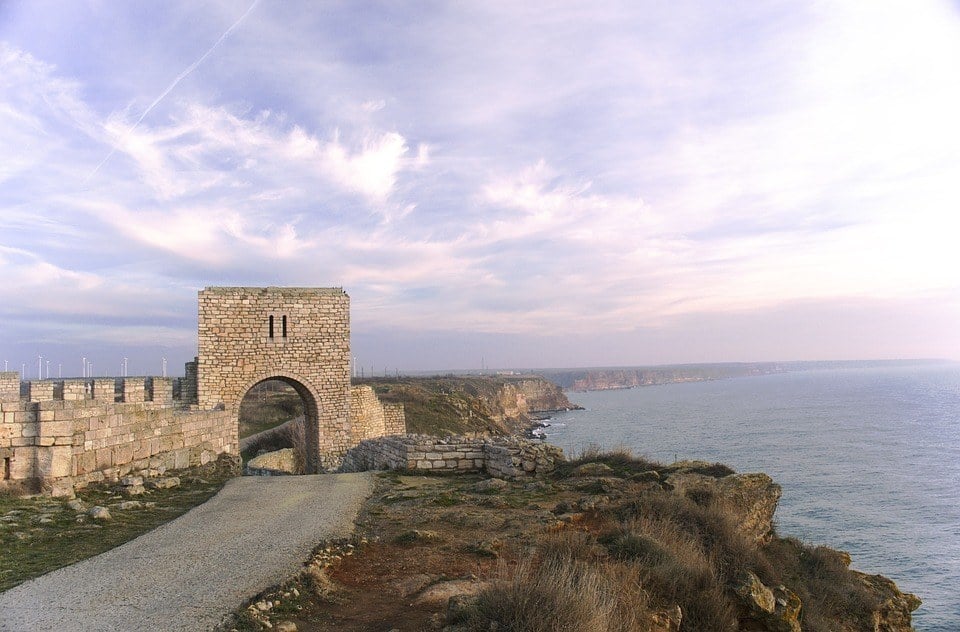 A daily life thing to consider is the fact that many European tourists come here for a cheap getaway, often involving drinking, especially in the form of stag and hen-dos. This can be somewhat daunting with loud, drunken behaviour being an issue; conflicts can kick off in bars and nightclubs because of this.
Bulgaria, with its history, strong national identity and traditions, is a pretty nice place to live. Choosing where to live is important: whilst Sofia offers up an almost multicultural feeling, the Black Sea coast offers up a place to live by the water.
You should definitely travel to Bulgaria first and shop around, to figure out the best place for your lifestyle.
Is it safe to rent an Airbnb in Bulgaria?
It is actually very safe to rent an Airbnb in Bulgaria. While you might not find as many options to choose from as let's say Paris or Amsterdam, there are still a couple of hidden gems to be found. 
With the Airbnb booking system, you're pretty much fully protected. The reliable rating and review systems give guests AND hosts the chance to rate the interaction after the stay. Guests can leave reviews of the home and the host's hospitality, while hosts can rate the guest's behavior. That system normally promises a great and safe stay.
FAQs on Bulgaria's Safety
Planning a safe trip to Bulgaria can get quite overwhelming. That's why we've listed and answered the most frequently asked questions on safety in Bulgaria. 
So, is Bulgaria Safe?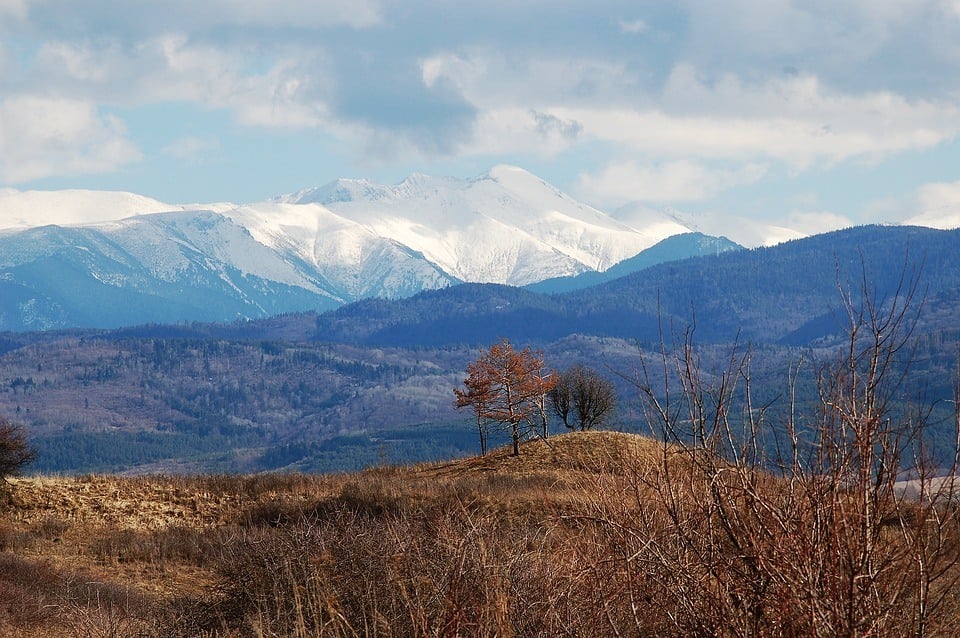 Bulgaria is a very safe country.  It scores high marks on the Global Peace Index of 2020, has a generally low level of serious crime, no real political upsets, and a complete lack of any terrorist threat.
It is quite a laid-back, friendly with a welcoming population of people. Given its position in the far reaches of what is classical "Europe," it's even more surprising how stable it is.
There are problems in Bulgaria, however. The resorts along the Black Sea can be all kinds of crazy and not in a good way (case in point: Sunny Beach). There is a genuine issue with thieves targeting tourists. The roads here are also notably bad, very bad, in fact. Taxis are sketchy.
These are the things you're going to basically have to deal with when you're Bulgaria. The best way to avoid most of them is not take yourself to the tackiest, craziest beach resorts; try your best to not look like a tourist when you're here (smartphones away, no SLRs, casual clothes, please); and generally use your smarts. There's nothing stopping you from travelling to this country – it's just a heads-up.
And have you thought about getting Travel Insurance for your trip? You can get a quote from World Nomads by clicking on the link below.
---
Find out how YOU can support the site.
We're a big site with a big team and this job isn't always easy. But we do it because we love it – we love providing epic and free content. We love the knowledge that our content keeps you adventuring. We don't ask for money, but if you'd like to find out how you can help the site in more organic ways, click the button below.
Thank you for your support 🙂
And for transparency's sake, please know that some of the links in our content are affiliate links. That means that if you book your accommodation, buy your gear, or sort your insurance through our link, we earn a small commission (at no extra cost to you). That said, we only link to the gear we trust and never recommend services we don't believe are up to scratch. Again, thank you!