Travel
Is Oaxaca Safe? (Tips + Avoiding Crime in 2021)
Oaxaca may look like a mouthful – and this Mexican state is famed for its food – but the simple pronunciation ("wa-ha-ka") belies the sheer depth of an area rich in indigenous culture, complete with a vibrant art scene and, yes, that all-important food to match.
Most people here live in the central valleys teeming with archaeological sites, but hop over to the coast of this southwestern state to be greeted with sandy beaches and resorts. Nature-lovers take note: Oaxaca is also one of the most biologically diverse states in Mexico.
A surfer's paradise as much as foodie heaven, Oaxaca looks great on paper. However, like much of Mexico, there are certain things – and certain areas – that aren't as safe as you'd want them to be; nature plays a role in posing a danger at times, as well.
If you're wondering whether or not Oaxaca is safe, then you've come to the right place. We've put together this mammoth guide filled with all the tips, information and specific details you'll need to help you travel around this awesome state sensibly and securely.
How Safe is Oaxaca? (Our take)
While much of Mexico suffers from travel warnings, high crime rates and dangerous drug dealings, Oaxaca remains relatively safe.
However, the security situation can still pose a risk to people travelling to Oaxaca. It's not just a city, after all, it's a whole state where a whole lot of stuff could happen, from pickpocketing and petty crime to hurricanes and riptides.
It's also important to be aware of the large disparity between rich and poor in Oaxaca, particularly in the interior, more remote areas, which are home to much of the (majority) indigenous population.
At the end of the day, a lot of the crime that occurs in Oaxaca can be avoided – like anywhere in the world. Not watching your back and letting your guard slip when you're on the beach at night, for example, or walking around looking like you're wealthy, could result in being a victim of crime.
To take a further look at the nitty-gritty, we've got all the details covered in our next section.
Is Oaxaca Safe to Visit? (The facts.)
Oaxaca is one of the 32 states of Mexico. Set in the southwest, it spans 36,200 square miles, making it the fifth-largest Mexican state, but it's only home to 3,967,889 people – not a lot considering the size.
While tourism is popular in the capital city, and along the coast, the backcountry is a relatively sparsely populated state and rather underdeveloped. In fact, Oaxaca is the second poorest state in Mexico and one of the most economically marginalised, at that. The level of safety always depends on the Oaxaca area or neighborhood that you're staying in.
Though comprising 3.3% of Mexico's population, Oaxaca accounts for just 1.5% of the country's GNP – this highlights the lack of infrastructure and education.
Oaxaca is, however, certainly rich in culture (and food).
Tourism is increasingly important to Oaxaca. The number of foreign visitors to Oaxaca rose by 49% from March 2018 to March 2019 – a bigger rise than anywhere else in the country.
Oaxaca's airport had the highest amount of arrivals than any other in the country that month (12,081), not just from inside Mexico but from Europe, Canada and the rest of Latin America.
The capital, Oaxaca City, depends heavily on tourism, accounting for 61% of the city's economy. The tourism industry is the only sector that is growing in the city, so the government is understandably going all out to promote its state and keep tourists safe once they're there.
The 2019 Global Peace Index – ranking countries by their stability, safety and equality – puts Mexico at 140 out of 163 countries, which is just below Iran, 139, and above India, 141. (However, to put this into perspective, the USA ranks at 128.)
Sadly, in 2018, Mexico recorded its highest homicide rate in 21 years. Combined with low confidence in the police and active drug trade, this leads to a perception that Mexico is not that "safe".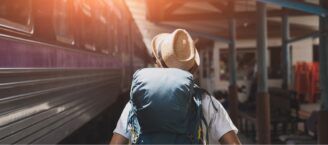 Unlock the The Broke Backpacker's GREATEST Travel Secrets
Sign up for The Broke Backpacker Newsletter to receive weekly tips on how to travel on a budget + a FREE copy of The Backpacker Bible!
Is it Safe to Visit Oaxaca Right Now?
Compared to much of Mexico, Oaxaca is safe to visit at the moment – but that doesn't mean that there aren't safety concerns.
Protests in Oaxaca are very common, for example, and are usually held by union workers. Not often turning violent, these gatherings do throw up roadblocks and prevent travel in and around the capital city or further afield.
Drug-related violence, though relatively low compared to other parts of Mexico, has increased across the board in recent years. Understanding that this is an issue throughout the country is important when travelling anywhere in Mexico, even Oaxaca.
The hurricane season affects both the Pacific and Atlantic coasts, and that means Oaxaca, too. Running from June to November, the size of the hurricanes or tropical storms can vary, but can nevertheless cause widespread flooding, landslides and disruption of local services.
Earthquakes are also a cause for concern. In 2017, for example, there was an 8.2 magnitude earthquake (that's big, by the way), with the epicentre just off the coast of Oaxaca. It's important to understand about earthquake safety, even more so if you are staying on the coast, in case of tsunamis.
Oaxaca's coastline has powerful undercurrents and waves can be very strong. Even strong swimmers can get into trouble. On many beaches, you'll find flags and warnings, which you should always heed.
Malaria is present in the more remote areas of Oaxaca. It is rare, but if you are going to be spending a lot of time in rural communities, it is important to prevent yourself from getting bitten. Dengue fever, though also uncommon, is also a risk in these areas.
Do you need Travel Insurance for your trip? Even if you're only going for a few days, that's more than enough time to get  smote by wrathful angels. Have fun in Oaxaca, but take it from us, overseas medical care and canceled flights can be seriously expensive – insurance can, therefore, be a life-saver.
Travel mishaps can and do happen and it is well worth thinking about insurance before you leave home.
We use SafetyWing who specialise in covering digital nomads and backpackers. Why not get a quote from them yourself?
Do be sure to read the terms and conditions to make sure that the policy covers your needs.
Getting an estimate from World Nomads is simple – just click the button or image below, fill out the necessary info, and you're on your way!

20 Top Safety Tips for Traveling to Oaxaca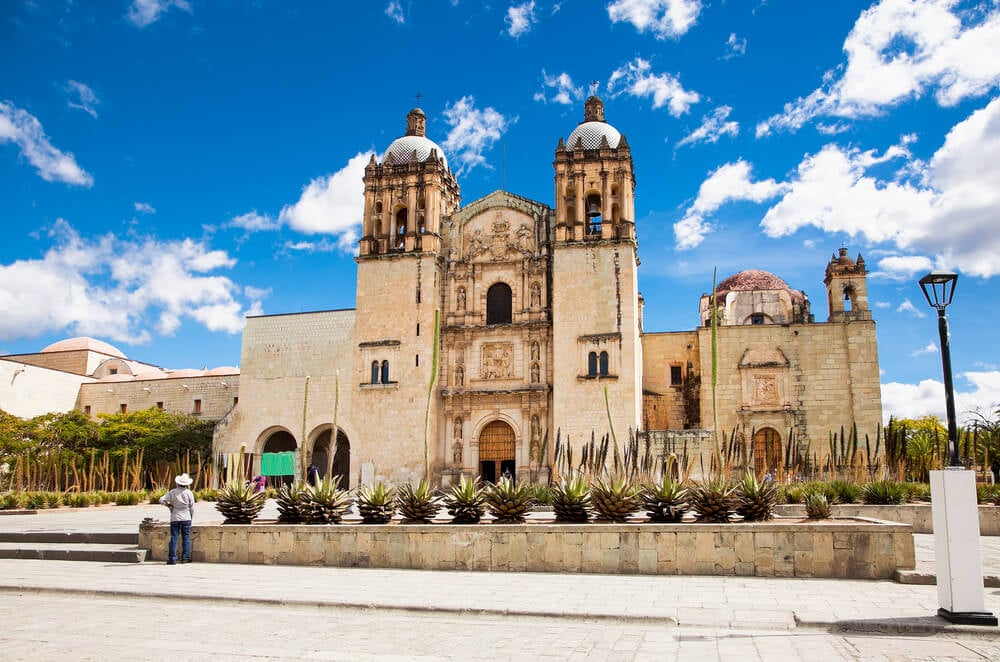 You shouldn't be scared about travelling to Oaxaca. It's an amazing destination with a lot of adventure on offer, with equal amounts of beachside lounging. It's not a theme park though, so here are some of our top safety tips for Oaxaca to keep you travelling smart.
Don't walk around looking rich – Wearing designer clothes, flashy watches, expensive jewellery, having your smartphone out all the time, anything like that will just make you a target for thieves.
Do your research – Oaxaca is a big place so it is very important to plan accordingly. Different areas have different safety standards and cultures, too. Puerto Escondido is very different from the capital, for example
Limit the amount of money you carry around with you – The more you have, the more you could potentially lose. In addition, opening a wallet to reveal a wad of cash could draw attention from the wrong people. Wear a money belt to hide your cash.
Be careful when using ATMs – Use them during daylight hours and preferably inside a mall, shop or bank. Be wary of who is around you.
Keep an eye on your belongings – Even on your suitcase when checking in at a hotel, or your backpack at a bus station. They could easily go missing.
Report crimes to the local police – The emergency number is 911. If you don't make a formal complaint, you won't be able to take further action once you leave the country.
Try to dress down and blend in with what you are wearing – Erring on the side of casual is best. Try to reflect what other people may be wearing around you.
Be careful of people who claim to be police officers – Not everyone is who they appear to be. If you aren't sure, ask for details such as their name, badge number, patrol car number, etc.
Watch out for scam artists – People approaching you asking for personal information or financial help. Treat unsolicited chats like these as suspicious.
If somebody tries to rob you, hand over the goods – It is just not worth being a hero in these kinds of situations.
Be careful on beaches – Though some beaches have warnings, flags and lifeguards, not all of them will have these clear signs. Be very careful and ask a local first whether or not it is safe to swim at any given beach.
Research tour companies – If you're heading out adventuring or even on a tour, make sure you are going with a reputable company that has good safety standards.
Watch out for tainted alcohol – There have been reports of "fake" alcohol, which can be very dangerous.
Don't leave food and drink unattended – Spiking of both food and drink does occur, so keep an eye on it and take care.
Don't get involved in drugs of any kind – It's just not a good idea. The penalties are severe.
Know what to do in the event of an earthquake – The chances of a big one occurring while you are in Oaxaca are slim, but it's good to know the basics.
Pay attention to the weather – Local reports will be able to tell you about the build-up of tropical storms on the Pacific coast. Especially if you aren't used to this extreme weather, you will need to plan in advance if a hurricane is on its way.
Protect against mosquitoes – Bring repellent with DEET, cover up at dawn and dusk when mosquitoes are most active, and avoid stagnant water
Get a local sim card – This means you'll be able to keep in contact with people, use maps, use the internet. The benefits to your safety are many.
Learn some local lingo – You don't need to be fluent in Spanish, but a few words and phrases would be helpful (and appreciated), if only for deciphering menu items!
Oaxaca is somewhat safer than much of Mexico overall, but that doesn't mean that you'll be able to wander around freely without a care in the world. Keep our tips in mind and make sure to keep vigilant as you explore this amazing Mexican state.
Some General Safety Tips from the OG Broke Backpacker
Keeping your money safe in Oaxaca
Oaxaca is somewhere that could make for an unforgettable travel destination – but you don't want it to be memorable for the wrong reasons; losing your money to a pickpocket could definitely make it a vacation to remember.
To prevent that from happening, there is one simple solution and that is a money belt.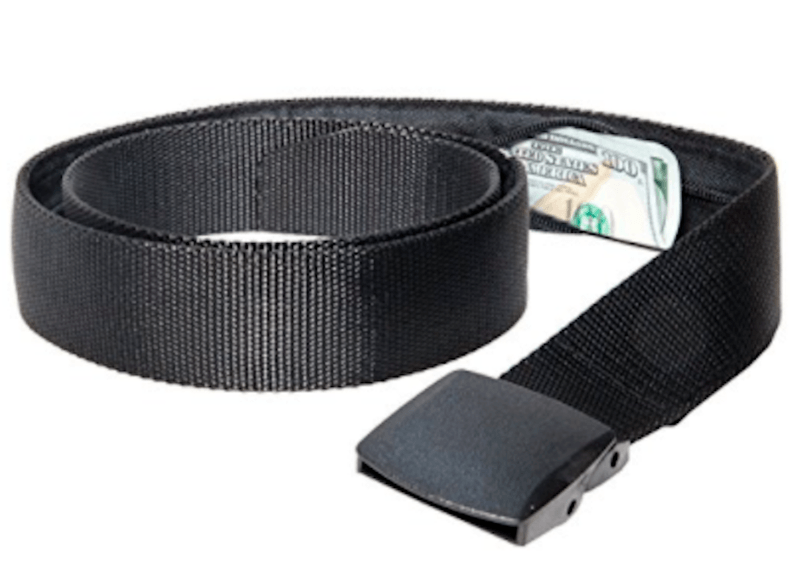 When it comes to keeping your money safe in Oaxaca, we would recommend nothing less than a money belt. In fact, we would recommend using a money belt anywhere in the world.
However, not all money belts are created equally; some of them are just not what we'd call comfortable, and can look very obvious when worn under clothing, thereby defeating the purpose that they've been made for (keeping your money hidden).
Our favorite, by far, is the Active Roots Security Belt.
Easily one of the best money belts you could find, it's the simplicity that we love the most about this one. It looks like a belt, it acts like a belt, it's also affordable and sturdy. There's a hidden zipper pocket on the belt where you can stash your daily cash, safely out of sight.
Is Oaxaca safe to travel alone?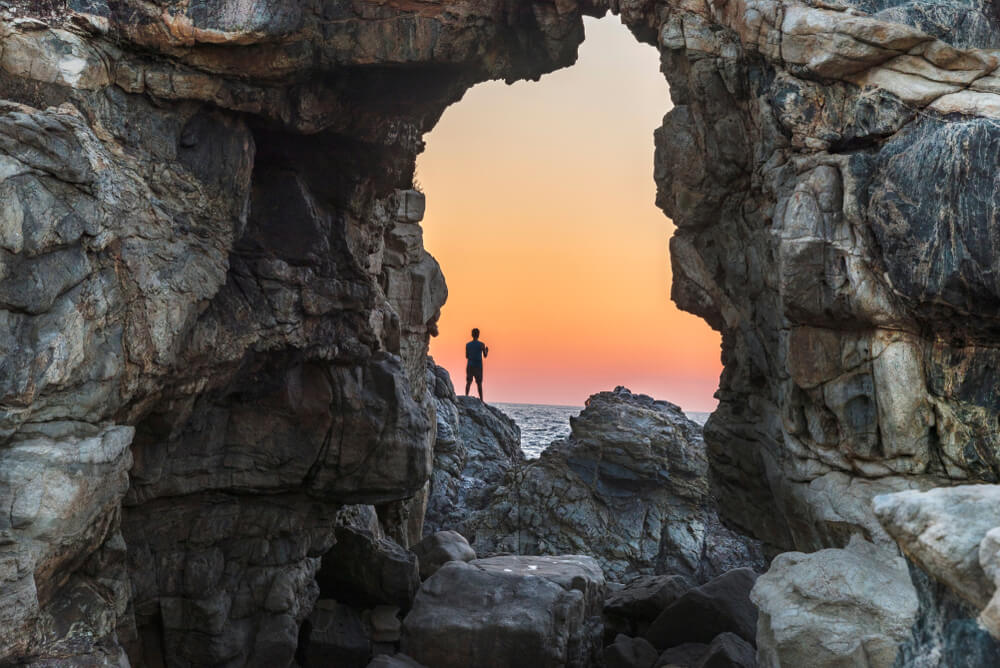 Oaxaca is an amazing place to travel – even alone.
It's a great place to go for history, with the colonial centre of the capital city to explore, as much as it is a foodie destination with a wealth of delicious treats to enjoy.
It may not be a well-developed tourist destination, but it's doable – and worth it. We've put together some tips for solo travellers in Oaxaca to bear in mind when you travel around.
Stay at sociable accommodation. There is a nice selection of hostels in the capital city, for example, where you'll be able to meet and get to know fellow travellers over complimentary breakfasts and things like that. However, just make sure you read reviews and stay somewhere secure that suits your personality.
Do your research in advance. It is not always going to be easy, or viable, to just turn up and expect to find accommodation that's safe, secure and in your budget all the time. Know what to expect, plan ahead, and book hotels and hostels in advance to avoid disappointment.
Avoid walking around by yourself at night time. Obviously this will depend on where you are, but doing so is generally going to be something that puts you at more risk than not.
Stay alert. Be aware of walking around cities or urban areas with your iPhone in hand, not paying attention to your surroundings. Not being swept up in your phone and instead being vigilant of what's going on around you is a better way to go.
Download all the apps you need to keep you safe before you travel. Make sure you have things like Maps.me and other vital apps that you can use offline may prove to be very helpful. Still, it's important to be discreet with using your phone, especially in urban areas.
Keep your phone charged. It will be a lifeline for you, especially in the case of an emergency, so always go make sure you have an adequate amount of battery life before you head out. Consider taking a spare battery pack to use.
Take care when visiting beaches by yourself. It is not a good idea to leave belongings and valuables unattended on the beach if you go swimming, as they could go missing, so perhaps consider not taking anything to the beach. Otherwise, you may want to invest in a dry bag that you can take swimming with you.
Ask locals or the people at your accommodation for their insider knowledge of the area in which you find yourself and about Oaxaca as a whole. Chances are they will know interesting spots to visit, and places to eat, that your guidebook will not have shown you.
Go prepared for the climate. You don't want to get sunstroke (trust us), so take plenty of sunscreens, cover-up where possible, don't spend all day in the sun, spend time some time in the shade and most importantly of all: keep hydrated.
Keep in touch with people back home. Let them know what your travel plans are, where you are currently, what you're doing, what you've been up to. They'll want to hear from you as much as it will be a grounding, or comforting, experience for you to hear a familiar voice.
Don't push yourself too much. Know when to stop and when to take a break. That goes for travelling around Oaxaca in general. You don't have to do absolutely everything that your guidebook tells you. Travel at your own pace and if you feel one day like just chilling on the beach all day, or whatever you want to do, then do what feels right.
Travel light. We know from experience that travelling with too much stuff isn't just fun, but can be risky too – you simply have more belongings to worry about. Try to keep your luggage to a minimum, with ideally just one (not overpacked) backpack or suitcase to worry about.
Keep track of your money and don't keep it all in one place. You lose your wallet, you lose everything. Spread your bank and credit cards around, your cash too, and maybe consider getting an emergency credit card, just in case.
You may have thought Oaxaca was going to be like some remote wonderland of Mexico where everything's fine, but the truth is, it's not. It's somewhere in between, where you still need to watch out for your belongings and travel with some level of vigilance.
It is safe to travel to Oaxaca as a solo traveller, however, and much of the time to explore by yourself. Just keep our tips in mind, be aware of what's going on around you, and you should have an awesome, trouble-free time.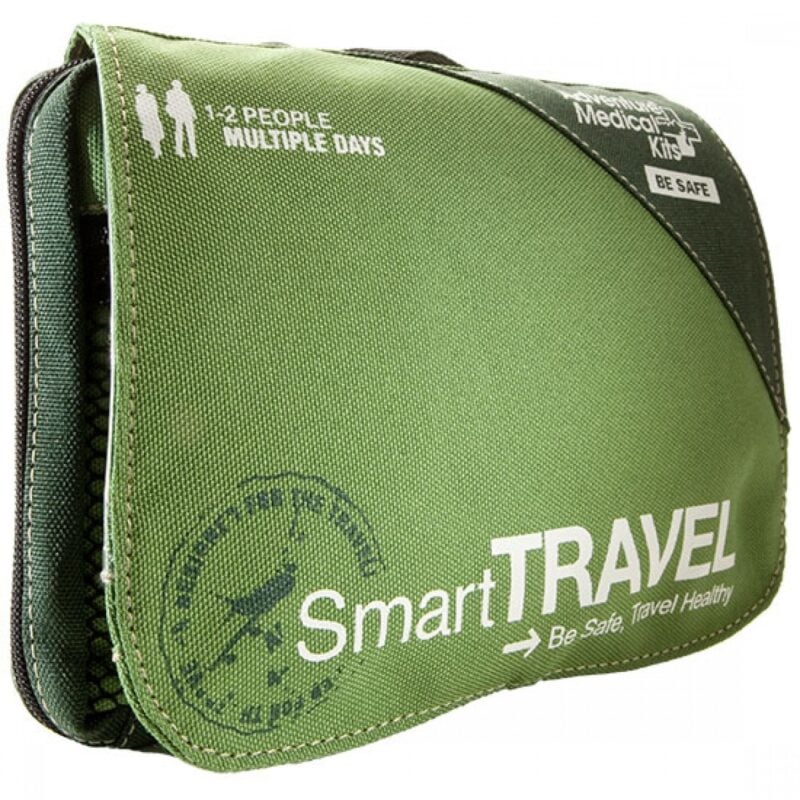 Be prepared for what life throws at you on the road. Pick up an AMK Travel Medical Kit before you head out on your next adventure.
View on REI View on Amazon
Is Oaxaca safe for solo female travellers?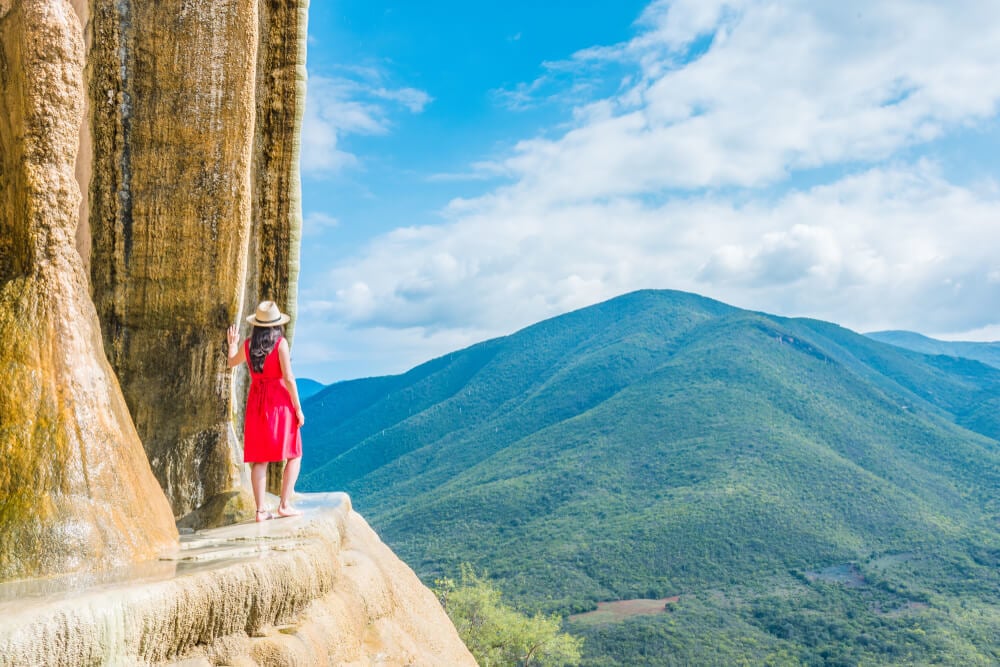 If you are a female and you are looking for somewhere to travel solo in Mexico, then Oaxaca is a pretty good option.
There is a good mix of accommodation in the capital city, while the coast has some chilled, laid back places to stay for a few nights, as well as some hostels with surfer vibes. There are also yoga retreats, too.
All in all in Oaxaca could be a dreamy destination. However, travelling alone as a woman does come with extra risks. Here are some tailored tips to keep you super safe on your adventure to Oaxaca.
Start by exploring with a tour or a guide, either one arranged through your accommodation or otherwise. Ensure, however, that the guide or tour company comes highly rated and well-reviewed from fellow female travellers, as not all are up to scratch or will have your best interests in mind.
A good way to get to grips with any destination is through its food, so taking a cooking class would be a great option. Not only do you get to meet some people, but you also get to take that skill back home with you! Seasons of My Heart Cooking School, northwest of the city, is where you can learn to rustle up some amazing dishes as well as the history of those dishes.
Choose accommodation in a good location. In Oaxaca City, for example, you will want somewhere that is close to the attractions so you don't have to worry about finding your way back to a remote area late at night by yourself.
Dress modestly. Oaxaca is a fairly traditional area. Think looser fitting trousers and shirts.
If you are getting hassle from somebody, remove yourself and make a fuss if you feel unsafe. It is unlikely that the hassle will turn particularly ugly, but it is important to not stay in a situation that is making you feel uncomfortable.
Be careful of how much you drink. There are some amazing mezcal bars and restaurants in Oaxaca City to enjoy, many of which get pretty lively, but be careful not to party too hard. Being completely wasted means impaired judgement. Not being able to find your way home and a lot of other potential risks to your safety.
Ask fellow solo female travellers for some tips before you travel to Oaxaca. Their experiences and advice could come in handy. Ask on Facebook groups like Girls Love Travel for this sort of thing. You could also arrange meetups with local ladies through other online groups such as Host A Sister, among others.
Keep in contact with people back home. Let your friends and loved ones know your itinerary, where you're going, what you're doing, and tell them if you are going out hiking for the day or for a tour. Having people know where you are and what you're up to is a lot safer than nobody knowing where you are.
Don't tell strangers everything about you. If someone's asking personal questions or asking about too much detail about where you're staying and what you're doing, just remember that you don't have to tell anybody anything.
Oaxaca has a vast amount of delights to enjoy as a solo female traveller, without the rampant party scene of Quintana Roo, with lower development and lower crime rates to match, too.
If you are thinking about going to Oaxaca, you should definitely keep our travel tips in mind, be aware of your surroundings and – most importantly – trust your gut.
If you do go, one of the biggest dangers you will probably face is falling in love with the place – you won't want to leave!
Is Oaxaca safe to travel for families?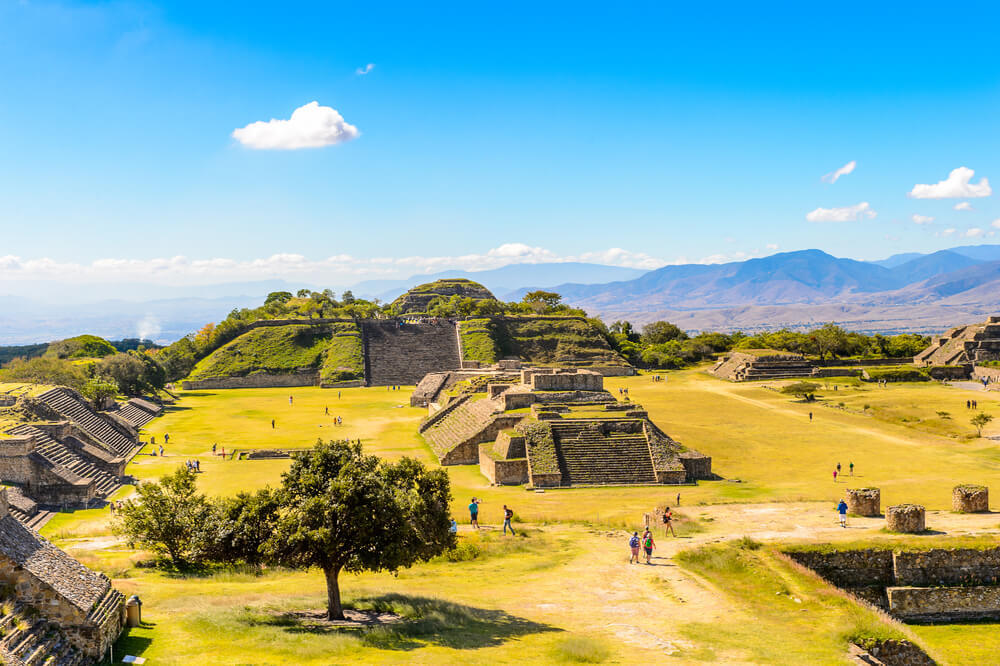 Oaxaca is generally a kid-friendly place to travel to. From the city of Oaxaca itself to the beach, the farms and the mountains, there's a lot to keep everyone entertained.
Start in the capital city; walkable, colourful and full of amazing character, with a colonial old town. It is perfect for exploring with children.
For starters, there's the Zocalo, aka the Plaza de la Constitution, which is packed with local life, food and entertainment on any given day. Elsewhere there are the botanic gardens with their cacti and native flora, and there's handicraft stores, museums and galleries to enjoy.
In the mountainous region of the state, you can visit Zapotec communities in the Sierra Norte Mountains – the prime destination for eco-tourism. Learning about Zapotec culture and the surrounding nature, or hiking with a local guide through the mountainside, will be an unforgettable experience.
Meanwhile, the coastal area of Oaxaca offers up some time to cool off away from the city and the rugged mountains. Pay attention to beach warning flags, and ask at your accommodation whether or not it's safe to swim if there are none.
Knowing when to visit, broadly, will make a difference to your trip. Though there's a temperate climate all year round, July to September sees frequent showers and June to November is hurricane season. Many visitors make their way to the state in October and March.
Protecting against mosquitoes is pretty essential as they can be more than pesky.
Oaxaca is famed for its food, but you can also easily find a few pizzerias dotted around, as well as Chinese buffets and European-esque cafes.
If you eat fruits, make sure it's washed and peeled by you.
All in all, Oaxaca is a safe destination for families if you apply common sense.
Is it safe to drive in Oaxaca?
Driving in Oaxaca can be pretty tricky, especially if you are not used to driving abroad. If you are, it's a good way to explore the area.
Mexico, in general, is a mixed bag when it comes to driving. On the Yucatan Peninsula, there are well-maintained roads with signs, for example, but in Oaxaca, things are a little different.
There aren't many motorways or highways. The roads aren't well maintained (expect huge potholes), and they are narrow and winding in the mountains. Hazards are poorly marked or unpredictable.
It is a good idea to keep your car doors locked and windows down, especially if you are stopped at traffic lights in urban areas.
Driving in the capital city is going to be a different story to the rest of the state. Drivers are more aggressive, won't stop for pedestrians and don't tend to follow traffic laws too much. There aren't stop signs or speed limits as such, so the city can be a confusing and stressful experience.
Roadblocks can cause hassle. Groups either block the road for political reasons, or they occur a more rural area and demand an unofficial local toll.
An official high-speed toll road, however, runs from Mexico City to Oaxaca City and takes about five hours to drive. It's modern and well maintained and a good option for any road trippers in Mexico.
When it comes to renting a car, choose a reputable company and make sure any pre-existing damage on the vehicle is visibly noted by the staff.
If you are heading out on a road trip outside of the capital city, be aware of speed bumps. They are everywhere and very uncomfortable.
All in all, driving in Oaxaca is safe enough, but may be challenging.
Is Uber safe in Oaxaca?
While Uber is available in many Mexican states and cities, Oaxaca's local law prohibits any sort of ride-hailing service like Uber from operating.
However, there is an option for those of you who like using your phones to grab a cab, and that's Chinese firm Didi. Official taxis can be hailed through the app, which sidesteps the local laws, but is only available in the capital city currently. In the future, it may be able to expand to Puerto Escondido and Huatulco.
Are taxis safe in Oaxaca?
Though differing from driver to driver, and place to place, taxis in Oaxaca are generally safe.
It is usually pretty cheap to use a taxi, but don't expect a meter. Instead, you will have to tell the driver where you are going and negotiate a price before you get in.
The rates you will be quoted will be based on zones and the distance you travel, in the capital at least. If you arrive at the airport, it is a good idea to get your hotel to arrange a taxi for you, but this may cost more.
If this isn't an option, then head to the taxi counter as enter the arrivals area at one of the two terminals. Pay for the fare and you will be given a receipt. You then give this receipt to an authorised taxi waiting outside.
Taxis can be hailed on the street, but a less risky method is to get your hotel or accommodation to arrange one for you.
Note that any sort of radio taxi service will cost a lot more than if you hail a taxi on the street. You can also expect to pay 25% more for a fare from 10 p.m. to 5 a.m.
In the capital, standard taxis, which are yellow, can found at designated stands and are called sitios, but this will differ in other parts of the state. Don't expect to pay the same fare every time, it will vary depending on the driver.
It is recommended to hail a cab on the street, which run the risk of being unlicensed. If you are worried about the driver, take note of the driver's name and license plate number.
Taxis are a safe way to get around. Make sure you negotiate, though.
Is public transportation in Oaxaca safe?
Public transport varies throughout the state of Oaxaca, from luxurious buses to local pickup trucks.
You can travel around Oaxaca on public transport safely – it just takes a bit of insider knowledge to know how.
Collectivos are shared taxis. They are cheaper than individual taxis and quicker than a bus. They are dark red and white.
If you are in Oaxaca City, note that collectivos gather around the north side of the second-class bus station. You can also catch one if you see them trundling along their routes. They leave terminals when they are full.
To get around Oaxaca state itself, you can take first-class coaches or the smaller second-class buses. Both of run from the capital to various coastal resorts such as Puerto Angel, Huatulco, Puerto Escondido and Pinotepa Nacional, and also make long-distance interstate journeys.
If you're going the distance, booking online is generally safer than getting tickets in-person. Anything online is more reputable than the myriad companies hawking tickets at the station.
True to their name, first-class buses will leave from the first-class bus station, found near the historic centre of Oaxaca City. It's a well-organised terminal for Ado, a national bus company. We recommend taking those to avoid incidents.
The Ado buses are comfortable, have air-con and will get you from A to B in relative luxury. You'll want something like this if you take the bus Mexico City to Oaxaca.
Much cheaper are the second-class buses, which leave from the second-class bus station next to the Abastos Market in the capital.
Small private transport companies run from Oaxaca City to the coast, many with offices close to the Zocalo. These companies vary, and comfort isn't always top-notch. Research is certainly needed with these companies.
Other than that, various local transport is offered around the state, from small cargo trucks to pickups and other various local buses. The best bet is to go with official, well-reputed companies where possible. Just make sure you watch your belongings, as theft on buses is a common occurrence.
Is the food in Oaxaca safe?
The food in Oaxaca is all sorts of amazing. Sometimes referred to as The Land of Seven Moles (a rich sauce with various delicious ingredients), any foodie worth their salt should head to Oaxaca at some point, or multiple points, in their life to sample its awesomeness.
With seafood on the coast and hearty meals inland, as well as some adventurous things to eat (insects, anyone?), there's cheap market stalls for streetfood, cooking classes, and a whole load of restaurants and family-run eateries in between.
We're here to help you navigate the best of Oaxacan cuisine, so here are some safety tips to make sure you don't get caught out.
If you are heading out for street food, observe. Note how the vendors and servers and preparing and delivering the food, and how clean the place looks overall. This will help you determine whether or not you should tuck in where you stand, or find something with a little polish to it.
Try not to over-indulge. This is hard to do if you are in Oaxaca, but you probably won't be used to the spiciness, ingredients and general preparation of the food. Eating too much all at once will cause your stomach great stress. Better to ease yourself in and take care not to eat too much.
Time of day plays a big part in the freshness of food. Lunch tends to be a big deal, so at markets, this is the best time to get things like meat and seafood. Refrigeration is highly unlikely to have occurred, so if you're tempted by meat later in the day, know that it will probably have been sitting around all day and may be risky to eat.
Make sure food is cooked through. Ensure that chicken, for example, is being thoroughly grilled, as having this raw could cause serious stomach upset.
Similarly, with seafood, make sure it's fresh. Usually best by the coast; and the earlier in the day you eat, the better. If it smells or tastes weird, it's best not to eat.
Go where the locals go. To do this, it is best to ask the staff at your accommodation for tips on the local hotspots. Many people will have a favourite roadside eatery or frequent haunt that they will share with you. This way you can ensure that the food will not only be tasty but hygiene-wise it has already been tried and tested. If you're out with no one to ask, go where the crowds are.
Peel and cut fruits yourself. The fruit in Oaxaca is pretty delicious, but instead of buying a grapefruit or mango that has already been cut and peeled, it is better to buy fruit whole, peeling and cutting it yourself later. This is because you don't know how clean the water was that was used to wash the fruit, whether it was washed at all, or if the server had clean hands when the fruit was peeled.
If you are really worried and having a hard time finding somewhere to suit your standards, just remember that anything in a wrapper should be fine to eat.
Bring anti-diarrhoea medication. This may not sound like a great foodie tip, but it's a just-in-case measure. Nobody wants to be stuck with a bad stomach and nothing to ease it.
Wash your hands! This is an all-important tip, as it's something you could easily forget with the fun of exploring a market or streetfood stalls or simply sitting at the beach all day, but you never know what germs you've picked up. Bring hand-sanitiser, as there may not always be hand-washing facilities available.
Oaxacan cuisine is world-famous for a reason: it's amazing. You can splurge at high-end restaurants, but you really don't need to as the local food you can find pretty much anywhere is all you ever dreamed of. We're talking life-changing dishes you'll want to recreate at home.
Going on a food tour, asking for advice, or even taking a cooking class or two will all put you in good stead of really soaking up the authenticity on offer in the gastronomy of Oaxaca. Just trust your gut and you'll end up with good things in it!
Can you drink the water in Oaxaca?
The water is not safe in Oaxaca, so it's not a good idea to drink tap water anywhere.
Usually in restaurants, especially in touristed areas, you will be served purified water – the ice cubes will also be purified.
When it comes having water to keep hydrated when you're out for the day, you should either stick to bottled water or bring your own water bottle with an in-built filter – you know, to save on all that unnecessary plastic pollution.
Want to save the world?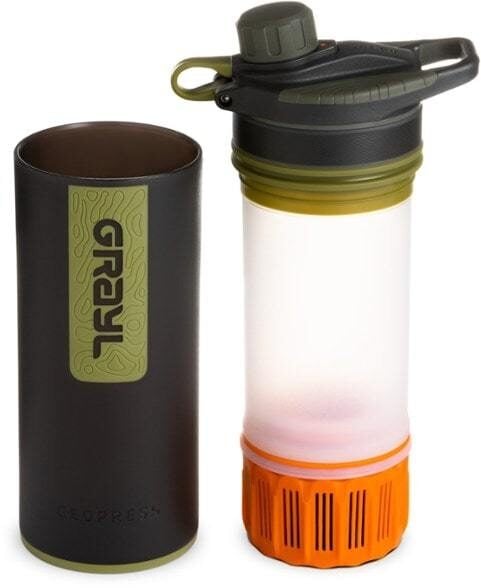 Single-use plastic bottles are a huge threat to Marine Life – Be a part of the solution and travel with a filter water bottle.
The GRAYL GEOPRESS water bottle is the ONLY all-in-one filter water bottle setup you'll need. Whether you need to purify the water from a hostel sink in Kathmandu or a stream trickle in the Andes, the Geopress has got you covered.
Read our full review of the GRAYL GEOPRESS!
Is Oaxaca safe to live?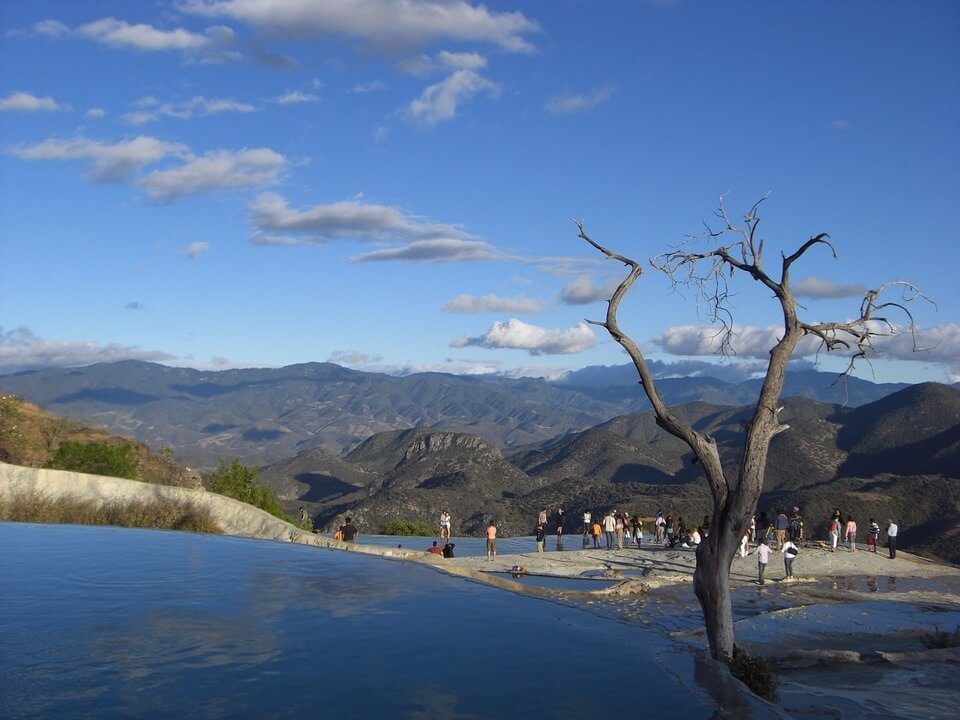 Oaxaca is an absolutely beautiful place. The capital boasts colourful buildings, old town and cobbled streets. The mountains are incredible. The beaches are dreamy.
Thankfully, Oaxaca is safe to live, but you will have to adjust your lifestyle somewhat. Safety issues from petty crime and even house robberies at gunpoint to a lack of quality infrastructure can also make life in Oaxaca challenging.
However, choosing the area you want to live will have a huge impact on how you'll live in Oaxaca and your safety.
The Oaxacan coastline has some stunning locations for a new life abroad, with many retirees and expats having already settled down there.
Oaxaca City, on the other hand, is full of culture and life but comes with the usual price tag of city living. It's a very noisy city, with vendors at night and day and roads can be packed.
You will have to learn some Spanish. English isn't widely spoken, so Spanish will really open up the state for you and enrich your experiences.
Oaxacans love to party. There seems to be some sort of fiesta going on at all times, which may sound fun, but not when you're woken up in the middle of the night multiple times by firecrackers, or you can't get somewhere quickly because the road is blocked by a party.
Another potential irritation is bureaucracy. Think multiple visits to different governmental offices, different paperwork to fill in, various people to talk to.
Overall, however, Oaxaca is a beautiful place to live. It's full of culture and history, great food and a laid-back lifestyle. Oaxaca City itself is probably one of the most affordable cities to live in all of Mexico, while the coastal cities will suit any beach-lover.
How is healthcare in Oaxaca?
In Mexico in general, healthcare is very good. The same goes for Oaxaca, though it does face some problems.
Oaxaca is the poorest state in Mexico, and this has an adverse effect on healthcare.
There is a much lower number of hospital beds when compared to richer states. The relatively rich state of Nuevo Leon, for example, has 3,207 hospital beds, while Oaxaca only has 1,760 – note that both states have a similar population.
Throughout the state, there is a lack of sufficient numbers of healthcare workers and specialised hospitals.
If you are ill or need medical attention in Oaxaca, private hospitals in the capital city are Hospital del Valle, Clinica Hospital Carmen, and Hospital Reforma. English can also be spoken here, which is handy if you're just here on vacation.
There are a selection of other hospitals and regional clinics where you can get a good level of care, though it may be a little tricky if you don't speak any Spanish.
Prescription drugs are cheaper than in the US – around half the price, in fact – and many that may have to be prescribed in the US are instead sold over the counter in pharmacies. Pharmacies are numerous and are useful places to go to get initial advice before deciding whether or not to go to a clinic if you have a minor ailment or health worry.
For a list of recommended facilities and hospitals, it is a good idea to check out your embassy's website for their recommendations or ask your accommodation.
Having good medical health insurance, and ensuring it is accepted before any sort of treatment or doctor's appointment, is crucial.
FAQ about Staying Safe in Oaxaca
Here are some quick answers to common questions about safety in Oaxaca.
Final thoughts on the safety of Oaxaca
While Mexico has a bit of reputation for crime, and with drug trafficking, kidnappings and petty crime accounting for that reputation, Oaxaca is a more under the radar sort of destination that somehow eludes the risks of other Mexican states. Its indigenous culture, varying landscapes, fun fiestas and unique cuisine all make it a very worthwhile destination that can be travelled safely.
And have you thought about getting Travel Insurance for your trip? You can get a quote from World Nomads by clicking on the link below.
---
Find out how YOU can support the site.
We're a big site with a big team and this job isn't always easy. But we do it because we love it – we love providing epic and free content. We love the knowledge that our content keeps you adventuring. We don't ask for money, but if you'd like to find out how you can help the site in more organic ways, click the button below.
Thank you for your support 🙂
And for transparency's sake, please know that some of the links in our content are affiliate links. That means that if you book your accommodation, buy your gear, or sort your insurance through our link, we earn a small commission (at no extra cost to you). That said, we only link to the gear we trust and never recommend services we don't believe are up to scratch. Again, thank you!