Travel
Is New Orleans Safe 2021
New Orleans is an awesome place. For a start, think of all that musical heritage! Combine that with the culture, the fun, the festivities, exploring the history of the French Quarter, not to mention the food. There's sure a whole lot of reasons to pay a visit
However, New Orleans also has a reputation. There's petty theft and robberies and at certain times of year, drunken misdemeanours that plague tourist spots.
We're not here to scare you. We're here to make sure you know well in advance that things aren't always perfect here.
To help you navigate the do's and don't's of this American city, we have created this huge guide to staying safe in New Orleans. You're about to get a whole lot of tips and information to make your trip here go as smoothly as possible.
How Safe is New Orleans? (Our take)
Creole and Cajun cuisine, Mardi Gras, jazz, blues and beautiful architecture… It must be New Orleans!
This sweltering hot city will get under your skin with its legendary tales of old musicians and French colonial history complete with colourful wooden buildings; and did we mention the food?
Alongside this reputation for heritage and fun times comes a darker reputation for crime. In fact, New Orlean's crime rate is notoriously high, so much so that it was once known as the "Murder Capital".
Hurricane Katrina hit the city in 2005, causing severe damage, and it has never been quite the same since. Years later and the recovery of the city is still a work in progress. Thankfully, although there are still issues related to the aftermath of the hurricane, the city has found a rhythm again.
In order to see just how this city ticks, let's take a look at the vital statistics of New Orleans…
Is New Orleans Safe to Visit Right Now?
You should not let the former "Murder Capital" title and relatively high crime rate put you off visiting. Most visits to New Orleans end trouble-free. However, it's still important to take a look at the facts as we know them to understand what's going on in this otherwise amazing city.
The city was devastated by Katrina in 2005. More than 80% of the city was flooded, thousands died and there was more than a 50% decline in population. The homeless population, following the hurricane, doubled to 12,000 people – 1 in 25 people in New Orleans were homeless.
Things have improved greatly since then though. Numerous neighbourhood and community organisations have helped work towards the redevelopment of the city.
Despite the crime, which mainly occurs in residential areas anyway, and the worry of future hurricanes – or a major storm – the tourist numbers speak for themselves. New Orleans is certainly safe to visit, but…
There are certain seasonal factors to take into consideration when planning a trip to New Orleans; like many places in the world, how good a time you have when you're there may depend on the time of year you visit.
Seasonal events could also affect how much you enjoy your time in New Orleans. The Jazz Festival (end of April), French Quarter Festival (mid-April), and – most notoriously – Mardi Gras, usually falling sometime in March, draw huge crowds to the city. Visitors can expect a lot of people, a lot of drinking, and a lot of partying. Some may like this, others may not.
At the end of the day, New Orleans is safe to visit right now, IF you use your common sense. You can definitely find trouble once you start looking for it. Having a safe time in New Orleans means putting a little bit of effort in, but this will go a long way.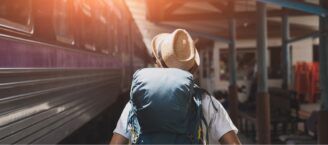 Unlock the The Broke Backpacker's GREATEST Travel Secrets
Sign up for The Broke Backpacker Newsletter to receive weekly tips on how to travel on a budget + a FREE copy of The Backpacker Bible!
New Orleans Travel Insurance
Have you sorted your Travel Insurance? Even if you're going on a short trip, it is always a good idea to travel with insurance. Have fun while visiting New Orleans, but take it from someone who has racked up $1000's on insurance claims, it is a good idea to get it sorted before you leave home!
The unthinkable can and does happen: hence all the talk of insurance.
Your best options for New Orleans travel insurance are World Nomads and SafetyWing – World Nomads being a heavy-duty, all-encompassing option and SafetyWing being an affordable, customisable option
For either one, be sure to read the terms and conditions to make sure that the policy covers your needs.
Read our SafetyWing review or get a quote from them directly.
Then you can compare with World Nomads:

To find out why we recommend World Nomads, check out our World Nomads Insurance review.
If you want to shop around a little, then read up on competing companies and what they can offer. There are lots of insurance companies and policies out there, so don't feel limited.
Safest Places in New Orleans
When choosing where you'll be staying in New OrleansChicago, a bit of research and caution is essential. You don't want to end up in a sketchy area and ruin your trip. To help you out, we've listed the safest areas to visit in New Orleans below.
French Quarter
The oldest and most famous neighborhood in New Orleans, there's no better place to stay on your first visit than the French Quarter.
At the heart of the city, the French Quarter is where you can find great food, incredible music, and lively nightlife. Here you can enjoy good times, a laid-back attitude and colourful surroundings.
A haven for foodies, the French District is packed with amazing restaurants offering dishes and delicacies from around the world. Whether you favour sweet or savoury, salty or sour, your taste buds will be overwhelmed with the options available throughout this great district.
Popular but safe – The French Quarter ranks as the safest neighborhood in New Orleans, mainly because there are just so many people and therefore a high police presence. However, watch your stuff or you'll become a pickpocketing victim. 
Popular but safe
Popular but safe
French Quarter
The French Quarter ranks as the safest neighborhood in New Orleans, mainly because there are just so many people and therefore a high police presence. However, watch your stuff or you'll become a pickpocketing victim.
Central Business District 
Don't let the name fool you; New Orleans' Central Business District isn't all stuffy suits and quiet nights. In fact, it's quite the opposite. This downtown neighbourhood is bursting with fun and excitement.
It is a haven for sports fans and shopaholics, as well as foodies, culture vultures and party animals. Whatever your interests, you'll have a great time in this lively and colourful neighbourhood.
The Central Business District is also where budget backpackers will be able to stretch their travel dollars just a little bit further. This neighbourhood is home to a variety of affordable hostels and inexpensive hotels.
Not as fancy as it sounds… – Another area with high police presence is the CBD. Thanks to safe and affordable accommodations, the district attracts plenty of travellers and offers great attractions at the same time.
Not as fancy as it sounds…
Not as fancy as it sounds…
Central Business District
Another area with high police presence is the CBD. Thanks to safe and affordable accommodations, the district attracts plenty of travellers and offers great attractions at the same time.
Mid-City/Lakeview
North of the city centre are the neighbouring districts of Mid-City and Lakeview. These two charming neighbourhoods are packed with lush landscapes, interesting art and plenty of unique experiences. 
They offer a nice reprieve from the hustle and bustle of the French Quarter and Bourbon Street without being too far away.
From anywhere in Mid-City/Lakeview you're just a short drive from New Orleans' most famous landmarks and attractions.
Here you'll also find some of the best outdoor adventures in the city. Whether you're interested in animal encounters or riding airboats through the swamp, Mid-City/Lakeview is where you can get back to nature.
A safe family hub – Mid-City and Lakeview might be more residential and popular amongst families, but that only speaks for their safety level. Crime rates are relatively low, pickpocketing is not as present and you're still in reach of all the famous attractions. 
A safe family hub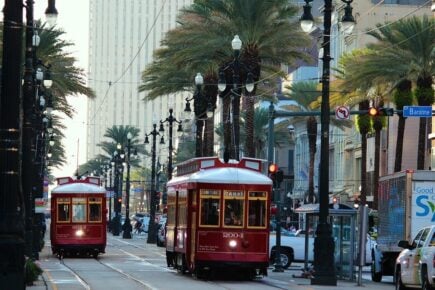 A safe family hub
Mid-City/Lakeview
Mid-City and Lakeview might be more residential and popular amongst families, but that only speaks for their safety level. Crime rates are relatively low, pickpocketing is not as present and you're still within reach of all the famous attractions.
Places to avoid in New Orleans
There are definitely places in New Orleans that aren't particularly safe. Especially at night, you should take extra care when walking around. To keep you safe, we've lifted the neighborhoods we'd avoid (during the day and at night):
St. Claude – this is almost considered a ghetto. You meet sketchy characters here that are up to no good and the crime rates are through the roof. Not a safe place at all!
Central City – this district is located north of the CBD. The crime rate is 121% over the local average and 420% over the national average, which is quite a bit. If possible – avoid!
Seventh Ward – this area is also known for violent crime. The statistics are looking pretty rough as well, so better stay away!
While all of these places CAN be visited, we'd recommend only doing it in a group and during the day. Definitely stay away at night. In fact, no matter where you are in New Orleans, be more careful after dark. If a street looks dodgy – avoid! Don't wander off alone and if possible, grab a taxi or Uber to get from A to B.
16 Top Safety Tips for Traveling to New Orleans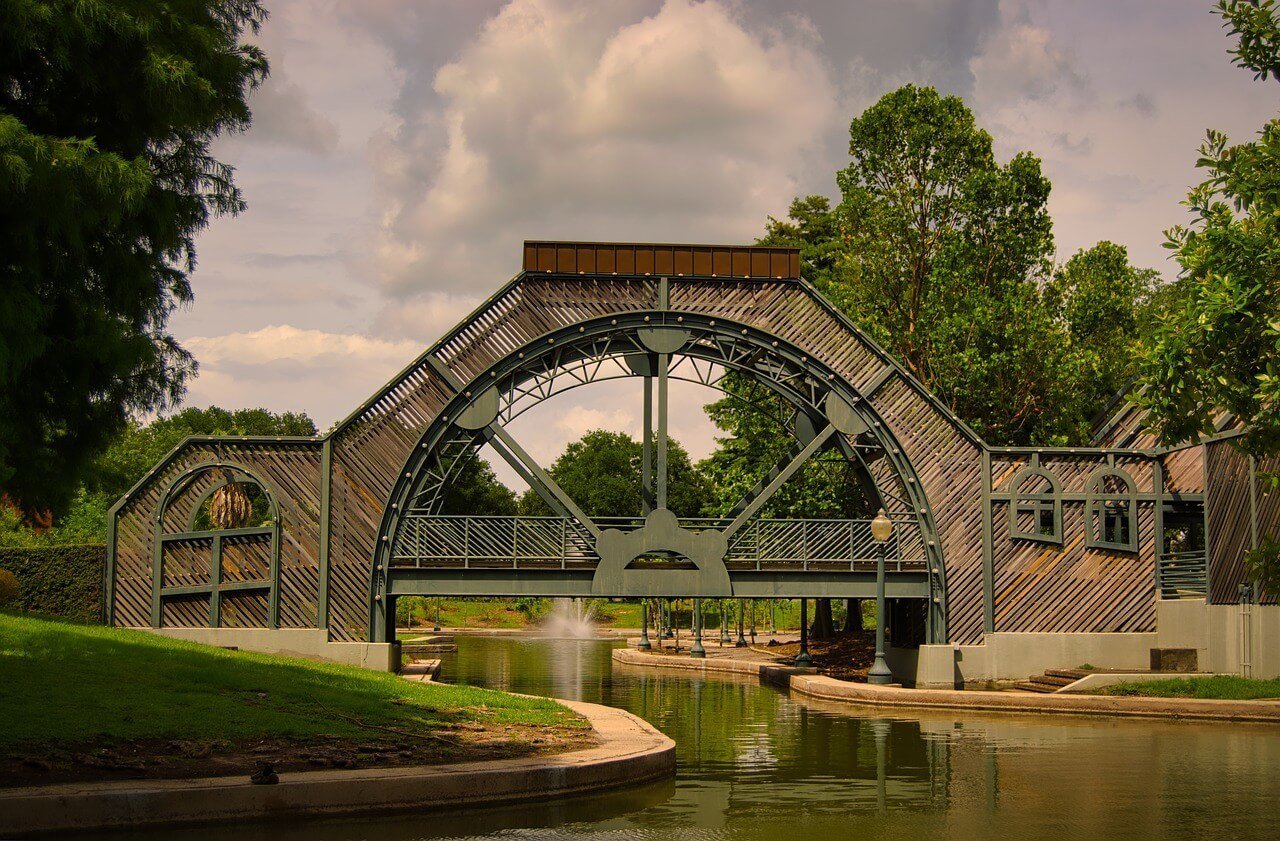 A wild and wonderful city, full of cultural and actual food flavours, New Orleans should definitely be on your USA travel itinerary. However, like many places in the world, it's important to travel smart and have your guard up: New Orleans is not a theme park. To help your trip go smoothly, check out our safety tips for travelling to New Orleans below…
Always be aware of your surroundings – No matter where you are, knowing what's going on around you is important.
Don't walk around in quiet neighbourhoods – Much of the city is safe to walk around, but some secluded residential areas away from crowds may put you at risk.
Stick to busy, well-lit streets after dark – Certain parts of the CBD and Warehouse District – usually quite busy – can empty out after dark, so try to stay where other people are.
Limit the number of valuables you carry with you – These are better off in your safe in your room or left at home altogether. Get your hands on a money belt to keep your cash hidden while exploring the city.
Try not to stick out like a tourist – It's possible that you could be a victim of crime if you stand out like a tourist (SLR, sun hat, vacation T-shirt, flip flops, etc.)
Take a cab instead of walking at night – Especially if you've been drinking; you don't want to inadvertently find yourself in an unsafe area while mindlessly following Google Maps.
Be careful of con games and scams – If you are approached by someone who wants to clean your shoes, show you a card trick, anything like that, politely decline and keep walking.
Know about local laws – For example, you can only drink if you're 21, but there are weirder ones: like not being able to drive between 11pm and 5am if you're under 17.
Don't walk around with an open bottle of alcohol – It's got to be in a plastic to-go cup (sorry, Earth).
Don't act up in front of the police – Especially during Mardi Gras. They have to put up with a lot of drunken people during this time – and won't be in the mood to deal with you either.
Be careful of getting too drunk – We know, good times often involve alcohol, but getting really drunk here could easily put yourself at risk. Mardi Gras may have a good atmosphere, but anywhere can become unsafe if you're totally wasted.
Research accommodation carefully – There has been a surge in Airbnbs in New Orleans, but make sure to see what neighbourhood they're in; some are in residential neighbourhoods which may not be safe or even convenient.
Be careful taking money out of ATMs – Pay attention to who's around you; it's a good idea to use ATMs either inside or during the day.
Keep an eye on weather forecasts – As we mentioned, the weather can be serious in New Orleans. Take note and know what to do in extreme weather situations.
Don't keep your belongings in your back pocket – Phones, wallets, anything… Opportunist pickpockets will disappear them in the blink of an eye.
Respect the sun and keep hydrated – It gets hot here, and there's lots of surrounding nature to enjoy, but never forget to bring along plenty of water and sunscreen.
While there is a reputation for crime in New Orleans, you will most likely stay safe during your visit to the city. The best way to make yourself unsafe while you're here is to put yourself into unsafe situations. Walking after dark in quiet neighbourhoods and getting way too drunk are just two of them. Use your common sense, don't treat New Orleans like a theme park, and we think you'll be fine.
Some General Safety Tips from the OG Broke Backpacker
Is New Orleans safe to travel alone?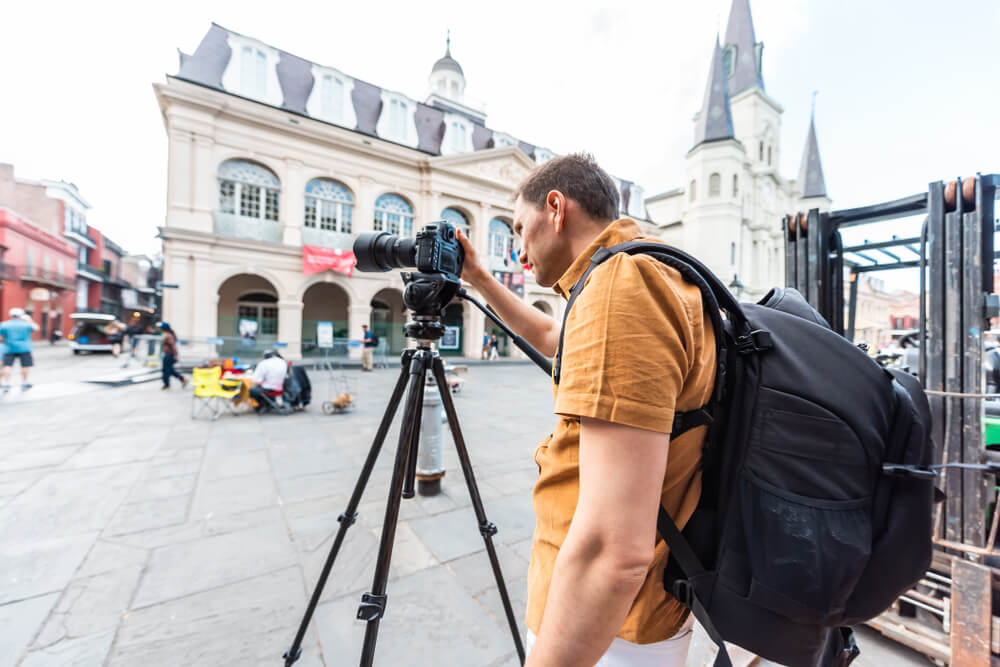 If you feel like travelling alone in New Orleans, then you will be pleased to know that it can be done – and safely, too. In fact, most places in the world are perfect for solo travel. You get to learn about new countries, about yourself, and have new experiences you never would've thought possible.
However it is still important to travel safely – even more so when you're by yourself – so we've put together a little guide for solo travellers in New Orleans to keep you safe.
Avoid secluded areas. As a solo traveller, you will actually be more of a target for muggings and pickpocketing, which is more likely to occur in quiet areas away from crowds, where you can be singled out more easily.
Keep your wits about you. Learn to figure out when a friendly stranger is being genuine, or if someone is trying to scam you or otherwise pull a fast one on you. As a rule of thumb, overfriendly strangers may well not have the best of intentions – no matter how "normal" they seem.
Avoid altercations. This is a tip for pretty much any place, but in a place like New Orleans – where people are drinking and having fun – things can quickly escalate into a situation that didn't need to happen. If someone's being aggressive, just walk away; likewise, don't react aggressively to other people.
On a similar note, don't drink too much. Knowing your limits is a good thing anywhere, but when you're by yourself in a city you don't know, it can be very easy for you to put yourself at risk by becoming so wasted that you don't know what's happening around you.
Know how you're going to get home from a night out. Our advice, and your best option, is to take a cab (or an Uber) if you're going home at night.
Getting to grips with the neighbourhood in which you are staying is a good way to stay safe. In order to do this, research before you travel and then ask at your accommodation where's safe to walk around, what's good to do in the area, and where you shouldn't be going.
Keep in touch with other people back home, your friends and/or family. Travelling by yourself does not mean that you have to go off grid, which is an unsafe way to travel. Instead, keep people you trust aware of where you're staying, what you're doing and where you're going next.
Having different ways to access your money is a very good idea. If something should happen to your bank card, it means being able to withdraw money; having a backup account, savings account, or even an emergency credit card, could really save you from a tricky situation.
Get yourself on a group tour. It's not a cop-out to take a tour and is, in fact, a great way to get to know fellow travellers, learn things about the place you're visiting, and get around safely. Make sure to research so that you find reputable tour companies and guides.
Keep your phone charged, and have a spare battery pack in case it does run out of juice. Facing an emergency situation with a phone that has 2% battery is not going to make that situation any better.
Don't let the fact that New Orleans is party town put you off travelling there by yourself – it's a great place to go by yourself.
The important thing to remember is to know your limits and remember that you only have yourself to rely on, so use your common sense and keep yourself out of potentially risky scenarios.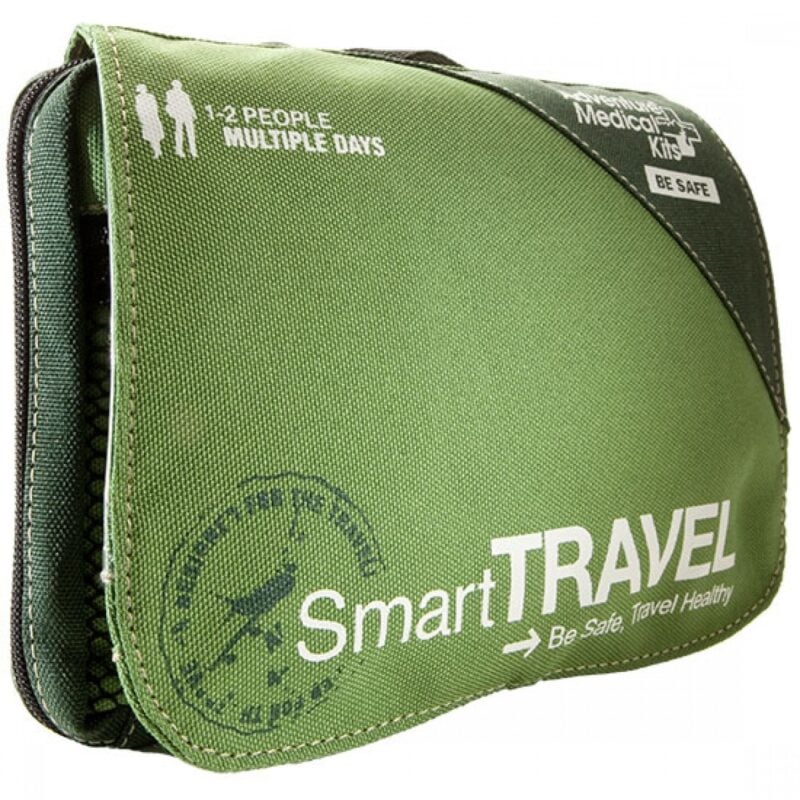 Be prepared for what life throws at you on the road. Pick up an AMK Travel Medical Kit before you head out on your next adventure.
View on REI View on Amazon
Is New Orleans safe for solo female travellers?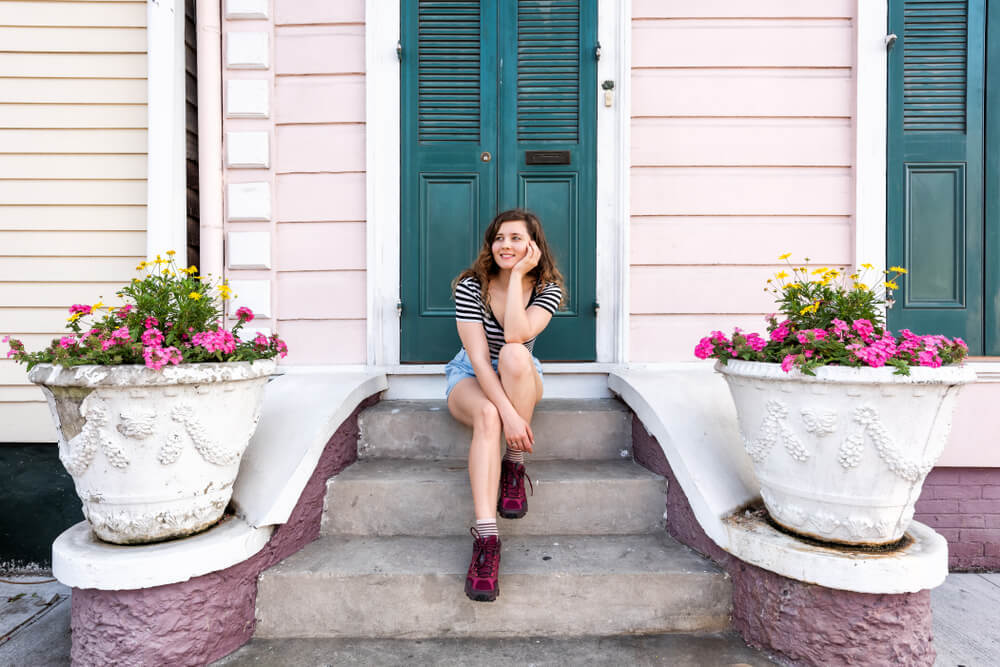 Backpacking New Orleans is safe for solo female traveller – and solo female travellers do visit regularly. It may have a bit of reputation of being a seedy party city, but don't let that keep you away.
Aside from the hectic Mardi Gras, there's a lot of unique experiences (and amazing food) to be had in New Orleans. Couple this with friendly people, a strong art scene and plenty of chances to catch some music, and you'll see that this city is about way more than partying.
It pays to be in the know, so we have put together our best safety tips for solo travellers in New Orleans to help you navigate the city securely.
For women by themselves, knowing your limit when it comes to alcohol is really important. You don't want to get to the point where you lose your phone, or you don't know where your bag is, or how to get home. Being careful about how much you're drinking can save you a lot of hassle.
Join in a group activity. This could be anything from a bar crawl, to a cooking class, or any number of things. Not only will you get to learn stuff from local specialists, but you will also get to meet some likeminded people on the tour as well.
Get in contact with other travellers, or even locals, before you arrive. Meet-up events and social hangouts are organised all the time, so do a bit of research. Other places to meet fellow females include social media such as Facebook groups Host A Sister, while groups such as Girls Love Travel boasts a community of travel-loving ladies who can answer questions and meet up with you.
Don't let your drink out of your sight. Drink spiking does happen and is a problem here. Don't accept a drink from anyone you don't know and make sure you can always see your drink.
Ignore catcalls and harassment. This occurs in New Orleans, particularly during the events (Mardi Gras especially) and in and around bars. A good idea is to go to a less lively establishment and sit at the bar where the bar staff will be able to keep a safe eye on you.
Ask at your accommodation for safe places you can have fun. They do exist!
You really should stay somewhere safe and secure. It should be central (like the Warehouse Arts District), not in a residential neighbourhood. If a hostel, options for female-only dorms is a must. Do your research and only stay at places with favourable reviews from other women.
Think about sharing your travel itinerary with friends and family back home. Having someone know where you are and what you're up to is a whole lot safer than nobody having a clue where you are.
Don't disclose information you don't need to to strangers. This could be anything from your marital status to where you're staying and what you're doing the next day; people don't need to know, and it's safer for you that they don't.
Just use the same common sense that you would use for visiting any other city in the world, or the same way you keep yourself safe back home, and most likely there will be nothing to worry about!
More on Safety in New Orleans  
We've covered the main safety concerns already, but there are a few more things to know. Read on for more detailed information on how to have a safe trip to New Orleans.
Is New Orleans safe to travel for families?
New Orleans is a fantastic city – and a great choice for a family vacation.
One of the toughest things that you may come across in New Orleans, especially if you've never been anywhere like this before, is the heat. It's that sticky kind of heat that means you just sweat through everything. It can get overwhelming and make normal situations more stressful than they need to be.
Make sure you pack clothes that are light and airy, plenty of sunscreen, hats and make sure that you stay hydrated.
It is also a good idea to keep an eye on the weather. Depending on the time of year you go, storms or tornados could really affect your time in New Orleans; it also rains a fair bit here, so make sure to pack accordingly and heed weather warnings.
You should note that the sidewalks in New Orleans aren't great. Not only are they not well maintained, but they can also get pretty busy – not good for a pushchair. Either bring a durable stroller that might be able to tackle it, or alternatively bring a carrier if you plan to travel with toddlers or babies.
Overall, though it may not seem an obvious place to visit with your children in tow, not only is New Orleans a safe place to visit for families – it is also worthwhile. You're bound to have fun and get a lot out of a trip to this awesome city.
Is it safe to drive in New Orleans?
Being a city, New Orleans isn't a great place to drive in.
However – and depending on how long you've got in the city – it can be a good way to get around for taking yourself on day trips from New Orleans to outlying sights and New Orleans' places to visit.
Driving in the city, however, isn't that much fun. For starters, there are streetcars to look out for, theft from vehicles, and the fees for parking can really be expensive. People do drive here, obviously; it can be done – and safely.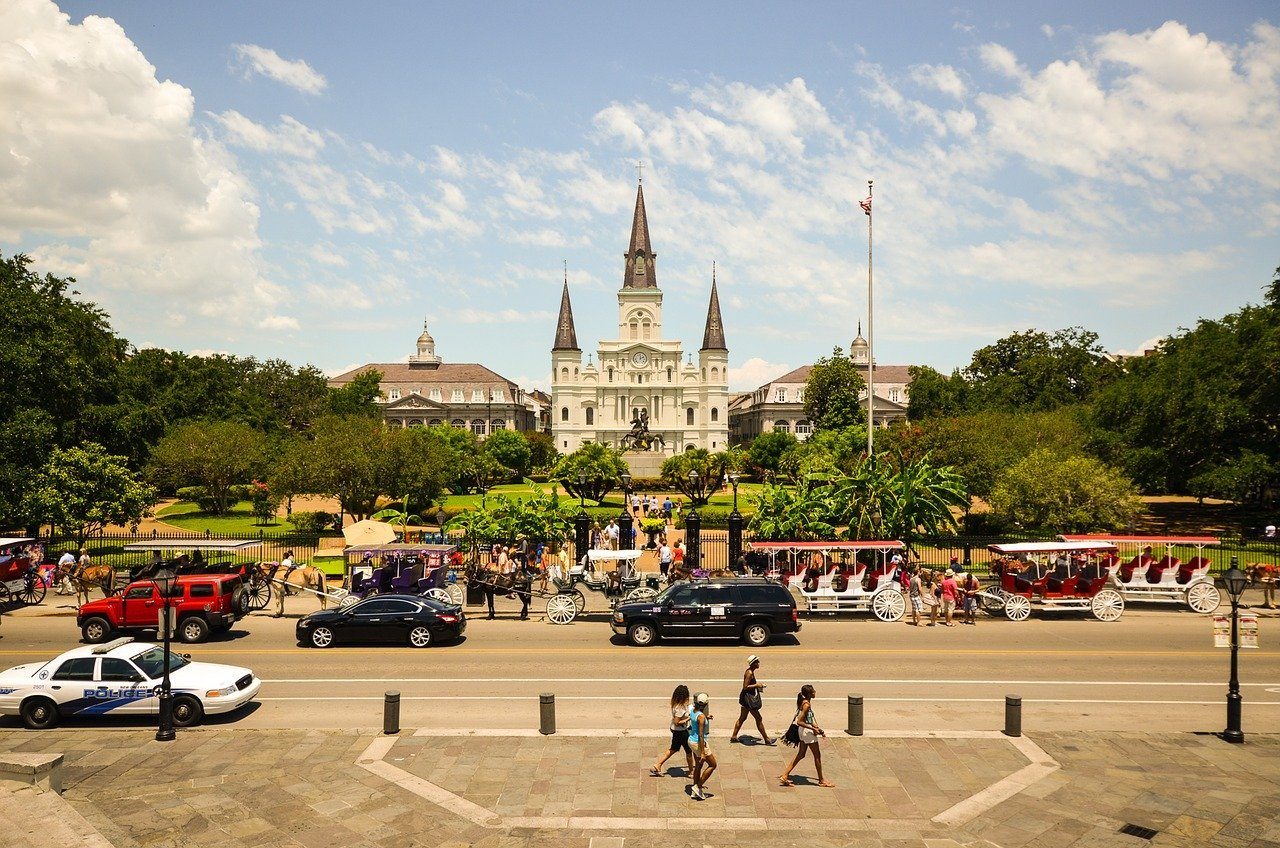 When you are in the city – somewhere like Downtown, for example – be careful of parking. On-street parking is the norm, but note that you do have to pay for it.
It is imperative that you don't leave anything on display in your vehicle when you do come to park. As we mentioned, car break-ins do occur, and having something on show in your car will only attract potential thieves. You shouldn't really leave anything valuable in your vehicle, either.
When it comes to the state of the roads in New Orleans, don't expect smooth sailing; even in more high-end neighbourhoods, road surfaces can be pretty uneven. There are also some tight turns to get around, and confusing 4-way intersections which can be pretty hazardous – especially when locals suddenly appear out of nowhere.
All in all, unless you are wanting to go on extensive trips outside of the tourist areas, renting a car is really not necessary. The city is walkable, there's good public transport, and there are taxis and Ubers you can grab, too. Luckily for you, we are about to go into more detail on these other ways of getting around.
Is Uber safe in New Orleans?
Yes: Uber is perfectly safe in New Orleans.
It's a good idea to grab an Uber late at night instead of walking.
Basic safety protocol for Uber is advised; this means ensuring that the car you are about to get into matches the car make and license plate on the app, and making sure the driver's name matches what the app is telling you, as well.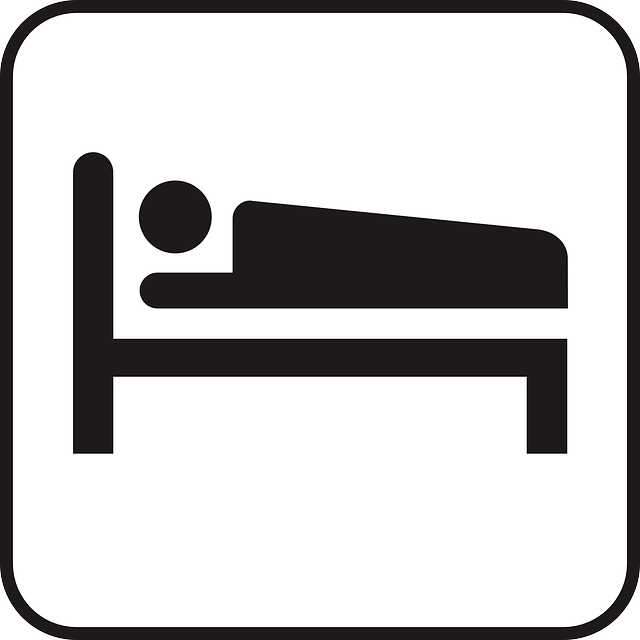 Sleep safe! Choose your 
hotel
, 
hostel
 or 
Airbnb
 ahead of time so you're not last-minute booking a less-secure place.
Read our New Orleans Neighborhood Guide for our favorite accommodations in New Orleans by area.
Check out our New Orleans Airbnb Guide for the most unique rentals in the city.
Are taxis safe in New Orleans?
Like Uber and Lyft, taxis are a very good way to get around New Orleans – and they're plentiful.
Travelling by taxi is especially recommended if you are alone or want to get anywhere at night. They can be hailed very easily off the street, especially in places like the Central Business District and the French Quarter.
You can also get a taxi from a taxi rank – or "cab stands" – where they will be lining up outside places like big malls or established hotels. Catching a cab from one of these is actually pretty affordable.
Another option is to call a taxi. One that you will find all over the city is United Cabs; they even have their own app, which makes booking pretty straightforward.
You will know United Cabs for their distinctive black-and-white panelling (making them look a little like cop cars), as well as the big "United Cabs" logo on the side.
For other taxi companies, you can ask at your accommodation. They may even be able to call the company up and book a taxi for you.
In conclusion, there's no reason to worry about the taxis in New Orleans – they're perfectly safe and a great way to get around. One thing to bear in mind (if you don't know to do this already) is that you will have to tip your driver. Make it around 15% of the fare – or more, if you're feeling generous.
Is public transportation in New Orleans safe?
The New Orleans public transport is pretty reliable and is an attraction in itself.
The iconic streetcars, made famous by the film/play A Streetcar Named Desire by Tennessee Williams, among other things are there not just to be ridden, but be seen.
The iconic green cars cover 6 and a half miles of track actually run 24 hours a day – every day. Needless to say, because of their convenience, they can get pretty busy, especially in rush hour with school kids and office workers.
Although you shouldn't have too much trouble, it is still recommended that you stay aware of your surroundings. At night, there may also be some drunk or otherwise strange characters riding the streetcar at 3am. If you're worried, sit up near the conductor.
Streetcars are also less frequent at night and waiting around for one, especially by yourself, could make you feel unsafe. Use a taxi or Uber if in doubt.
There is also the Riverfront line, another streetcar service. It runs the length of the French Quarter and beyond, from 5:30 a.m. till 11:30 p.m. The Riverfront line is, true to its name, a good option if you want to explore the riverfront!
There are also two Canal Street lines, comprising gleaming, bright cars; one goes to Cemeteries, the other goes to City Park. They're good for sightseeing, too, and run almost 24 hours a day: 5:30 a.m. till 4:00 a.m.
You should know that, during the Jazz Festival, the Canal Street lines are more limited in their operating hours.
Another streetcar service is the Rampart/St. Claude line. This is helpful for travellers who arriving in, or departing from, New Orleans by long-distance train or bus.
For more information on the New Orleans streetcars, head to www.norta.com.
Buses in New Orleans are perfectly safe to use, and a good option if you are staying further from the action. You can even take your bike with you, as the buses have bike racks on the front.
Away from the roads, there are ferry and riverboat services in New Orleans. The boats may look old and classic, but don't worry: they have been renovated to include modern safety equipment.
In conclusion, the public transport in New Orleans is not only safe – but very cool. However, it is important to be aware of your surroundings, watch your belongings and perhaps opt for a taxi or Uber when it comes to late-night travel by yourself.
Is the food in New Orleans safe?
New Orleans is well known for its food – and people who live in New Orleans love their food. This is a dining-out kinda city, the sort of place where people are itching to try new spots and compare notes with friends while they do it.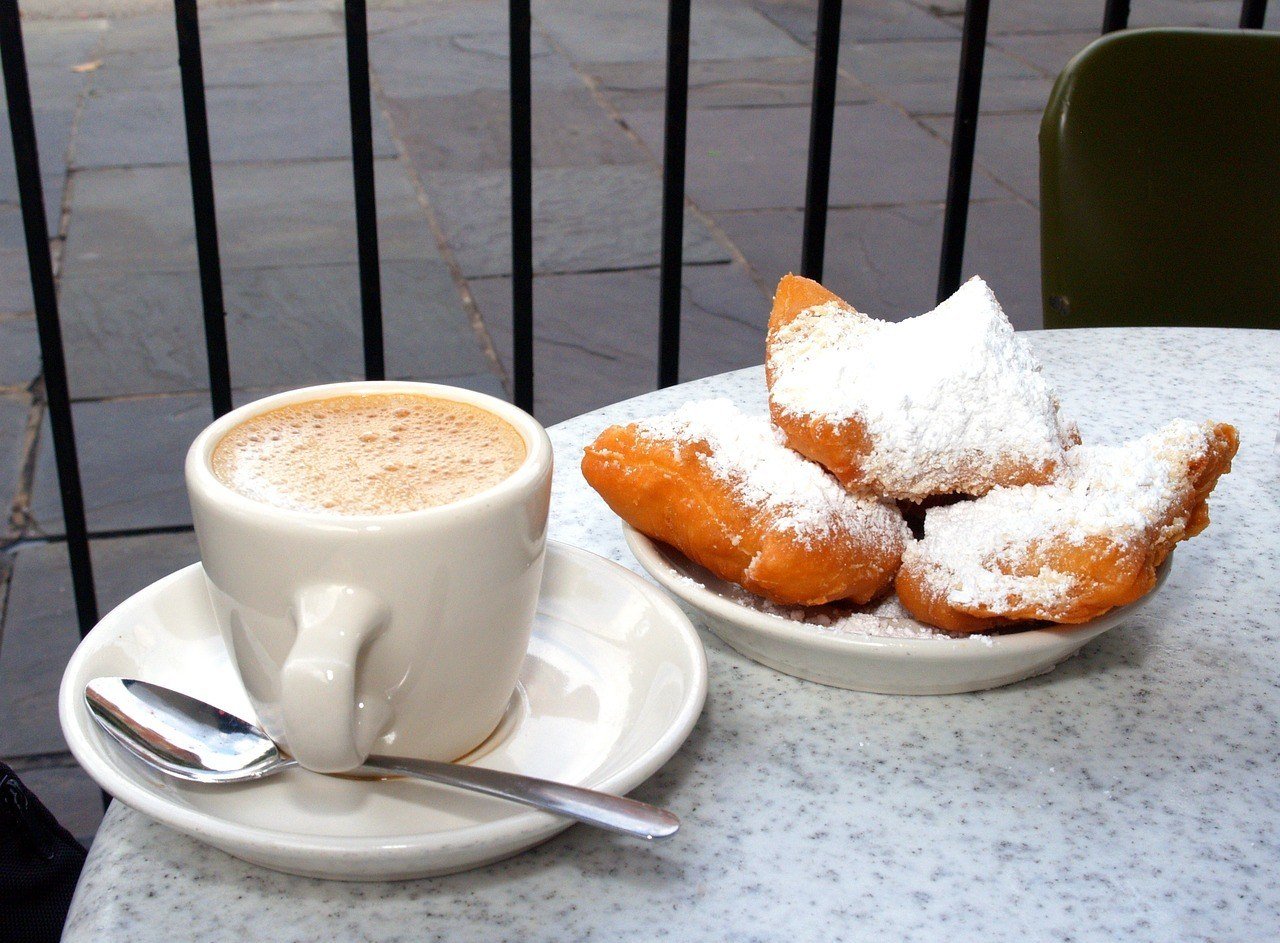 A healthy food truck scene and the growth of eateries means that New Orleans is a favourite of foodies. To help you out, we've got a few pointers on how best to eat your way around this delicious city…
New Orleans may be a tourist haven nowadays, but don't worry – it's very easy to find affordable, non-tourist trap venues to fill your stomach (and which are safe for your stomach, too). Just follow where the locals go; a good rule of thumb is to go busy places that are slightly off the tourist trail.
For example, anywhere on Bourbon Street is probably a tourist trap. Anything that has "Voted Best…" or "Authentic…" in front of it is not going to be either of those things, you can almost bet on it.
Be careful of oysters. Seafood is the worst thing to get food poisoning from, so ensure that what you're about to eat is super fresh; if it smells or tastes weird, stop eating.
If you want to eat at a street stall during carnival time, just make sure that what you're eating has been cooked fresh before your very eyes. The chances of food upsetting your stomach are higher if it has been sitting out uncovered, so if it looks as though it has been sitting around in the sun, avoid.
Try gumbo! This New Orleans staple is served up by both Cajun and Creole establishments throughout the city. For the best ones, we recommend intense internet research – though the jury is well and truly out and every person has their favourite.
Po-boys are also a must when in New Orleans. Practically every shop claims to have the best po-boys in town. However, we recommend Domilise's Po-Boy & Bar (going since 1928) – it might not look like much, but it serves up a mean po-boy!
You don't have to limit yourself in New Orleans to Creole, Cajun and BBQ. There are many international places to eat – even famous places for Asian food, such as ramen at Kin, or Vietnamese cuisine at Tan Dinh.
It is a basic tip, but for your own hygiene, it is best to wash your hands before eating! The hygiene of the establishment you are eating at may be up to standards, but if you've been exploring the city all day and haven't washed your hands, you may be the one who upsets your stomach – especially if you plan on eating with your hands.
For the most part, New Orleans is great for food. Most places will be absolutely fine and safe to eat at – you shouldn't have any problems at all. However, your wallet – and perhaps your stomach – may suffer if you eat at tourist-oriented places the whole time.
Can you drink the water in New Orleans?
The tap water in New Orleans is safe and perfectly drinkable – and you should be drinking it, since it can get very hot and humid here. Keeping hydrated is key.
Bring along a refillable water bottle and fill up where you can; there are water refill stations located around the city for that very purpose. As you can see, there's no need to buy wasteful plastic bottles of water to rehydrate yourself.
Want to save the world?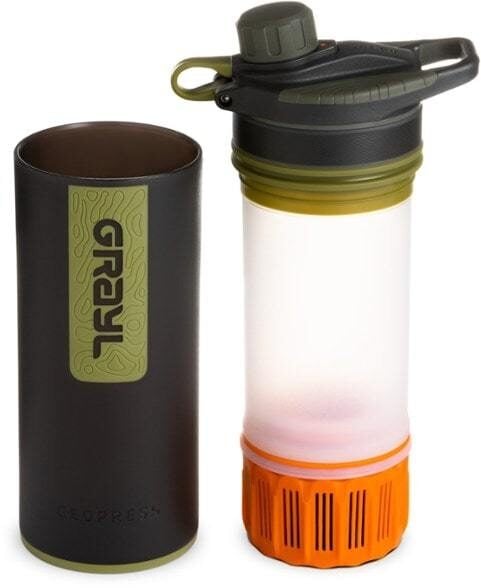 Single-use plastic bottles are a huge threat to Marine Life – Be a part of the solution and travel with a filter water bottle.
The GRAYL GEOPRESS water bottle is the ONLY all-in-one filter water bottle setup you'll need. Whether you need to purify the water from a hostel sink in Kathmandu or a stream trickle in the Andes, the Geopress has got you covered.
Read our full review of the GRAYL GEOPRESS!
Is New Orleans safe to live?
Though New Orleans has had a troubled past, it is thankfully today a relatively safe city to live in. If you want to live somewhere with an interesting culture, history, with great food and friendly people to get to know, then New Orleans is it!
Of course, there is more to living in this city – or indeed any city – than just these points, however. Safety, especially when it comes to crime, is something you will want to consider.
The question of whether or not New Orleans is safe to live or not depends very much on where you live.  In general, violent crime (between gangs and domestic crime) is an issue in some residential areas. The crime rate is still higher than the national average and certain areas feel it more than others.
You will need to pick where in New Orleans you are going to base yourself very carefully. Do your research.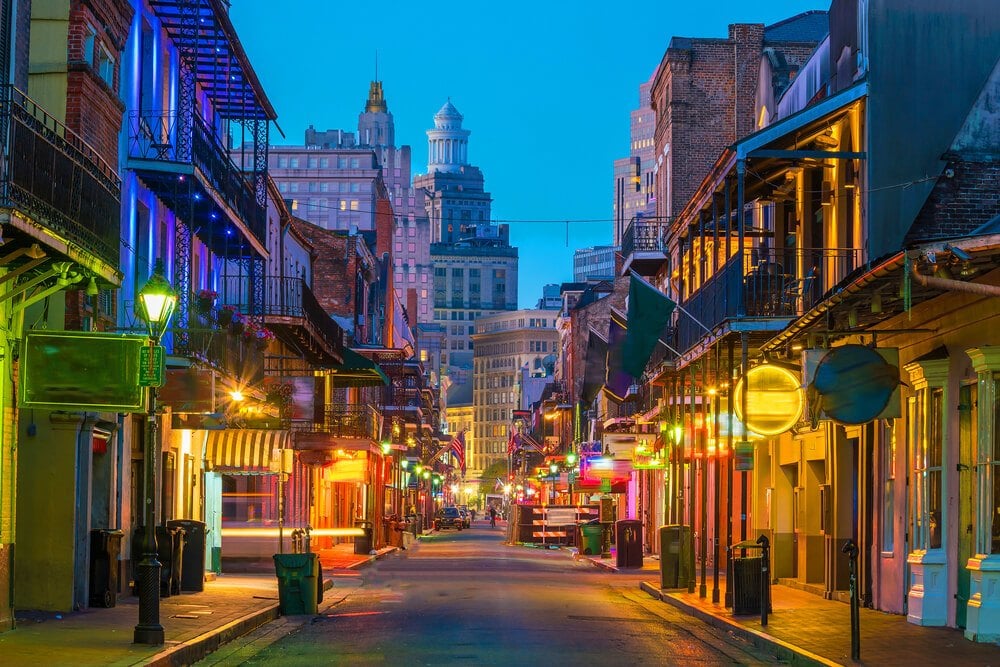 What you will get if you choose to live in New Orleans is a relatively small town feeling, even though you're living in a city.
If you're thinking it's going to be one endless Mardi Gras in New Orleans – it's not. This happens once a year, over a few days, and won't affect your quality of life if you don't want it to. However, if you do like festivals, New Orleans is a good place to be.
Overall, New Orleans is a nice place to live. The best thing to do, if you're thinking of it, is to spend some time in the city; visit, explore, see what it's about. You should also research, read threads from people who have moved to New Orleans from other places, and make your choice accordingly.
Is it safe to rent an Airbnb in New Orleans?
Renting an Airbnb in New Orleans is a great idea. And it's perfectly safe, as long as you read the reviews. Staying at an Airbnb during your trip will also open up new possibilities and options to experience the country. The local hosts are known to take great care of their guests and give the absolute best recommendations of what to do and what to see. Local knowledge always goes a long way, so be sure to reach out to your hosts if you're unsure about how to fill up your New Orleans itinerary!
On top of that, you'll stay safe with the reliable Airbnb booking system. Both hosts and guests can rate each other which creates a very respectful and trustworthy interaction. 
Is New Orleans LGBTQ+ friendly? 
You'll be happy to hear that New Orleans has a thriving gay-scene. People and visitors are usually very open-minded and accepting, which creates a very safe atmosphere for LGBTQ+ travellers.
There are plenty of gay bars and other entertainment venues as well. Especially the French Quarter is known to be a hub for the LGBTQ+ community. You can even find accommodations that especially target gay travellers here. This can add another level of safety to your trip.
FAQ about Staying Safe in New Orleans
Here are some quick answers to common questions about safety in New Orleans.
So, is New Orleans Safe?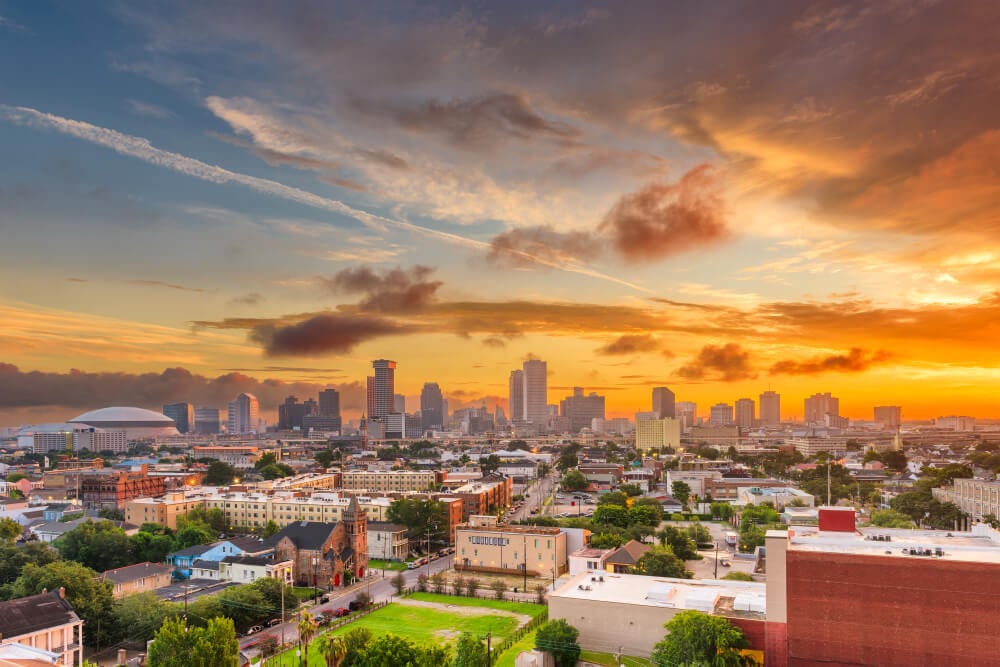 We think yes, New Orleans is safe. Of course, it takes a bit of effort to stay out of trouble, but as long as you use your common sense and stick to our travel tips, you'll be perfectly fine.
New Orleans may have a high crime rate, but tourists will most likely see none of it. Yes, the city may also be known for its rabble-rousing Mardi Gras antics, but the main way to get into an unsafe situation during carnival time is by not looking out for yourself and not being aware of your surroundings. Trust your gut and know your limits – New Orleans is a fun, fascinating place to explore.
If you've been to New Orleans before, let us know in the comments below. We'd love to hear from you!
And have you thought about getting Travel Insurance for your trip? You can get a quote from World Nomads by clicking on the link below.
Disclaimer: Safety conditions change all over the world on a daily basis. We do our best to advise but this info may already be out of date. Do your own research. Enjoy your travels!
---
Find out how YOU can support the site.
We're a big site with a big team and this job isn't always easy. But we do it because we love it – we love providing epic and free content. We love the knowledge that our content keeps you adventuring. We don't ask for money, but if you'd like to find out how you can help the site in more organic ways, click the button below.
Thank you for your support 🙂
And for transparency's sake, please know that some of the links in our content are affiliate links. That means that if you book your accommodation, buy your gear, or sort your insurance through our link, we earn a small commission (at no extra cost to you). That said, we only link to the gear we trust and never recommend services we don't believe are up to scratch. Again, thank you!