Travel
Is Jamaica Safe? (INSIDER Tips for 2021)
Famous for its laid-back culture and being the birthplace of dancehall, reggae, dub, and ska, Jamaica is certainly a cultural force. Combine it with being the home of Rastafarianism and a whole lot of natural beauty, from beaches to rainforests, and you've got it made.
Jamaica also has a bad reputation when it comes to crime, however. There are gangs trafficking drugs across the country, and – especially in certain parts of its cities – violence and gun crime are rife. Tourists aren't exempt: petty theft and robberies aren't rare.
So it probably has you thinking, "Well, is Jamaica safe to visit?" and it's a fair question. That's why we've created this epic guide to staying safe in Jamaica.
In it, we are going to be covering a whole range of topics, from tips and tricks on travelling alone, which places are safe to visit, and how to keep yourself out of trouble.
We're all about smart travel, so it pays to know these great safety travel tips for travelling in Jamaica!
How Safe is Jamaica?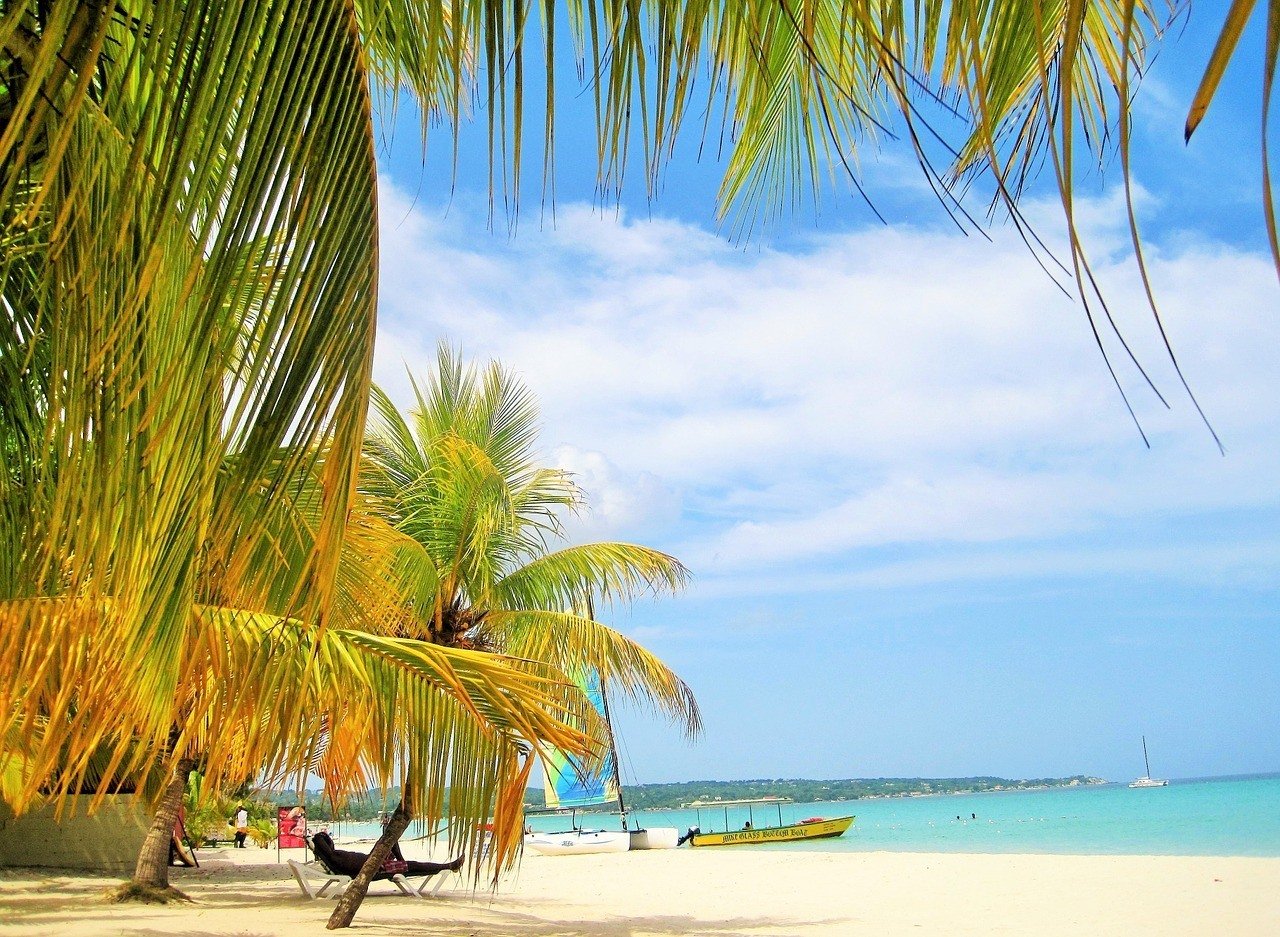 Jamaica has had a lot of bad press about its levels of violence and crime and it might make you think about avoiding the Caribbean country. Also, hurricanes batter the Caribbean yearly and ocean earthquakes can very occasionally send Tsunami's towards the coastal towns and cities.
But these are problems do not define Jamaica as a country. Beautiful beaches, swamps, mountains, and rainforests to explore, amazing food, colonial buildings to admire… There's no doubt that Jamaica's got a lot going for it and should still be considered a worthy destination.
We'd say Jamaica is still to travel to, provided you are careful. The tourist areas of Jamaica tend to be very safe and beautiful places to stay in. Crimes against tourists have been decreasing and loads of people go and have an awesome time, and so should you!
Is it Safe to Visit Jamaica Right Now?
Jamaica is safe to visit as long as you use your common sense. Tourist numbers are constantly increasing and the government is actively helping to gain a better reputation.
The biggest safety issues that Jamaica is facing are gang related crimes. However, they usually don't target tourists. As long as you stay out of trouble and the dodgy areas, you most likely won't see the nasty sides of the country.
So yes, visiting Jamaica right now is still safe, and probably the safest it has ever been.
Choosing the right neighbourhood in Jamaica can also add to your safety. Some areas are known to be sketchy (more about that later) and it's best to avoid these. Once the level of crime hits a certain point, the government steps in and keeps everything under control. These "states of emergency" places are exactly what you want to skip on your Jamaica travels.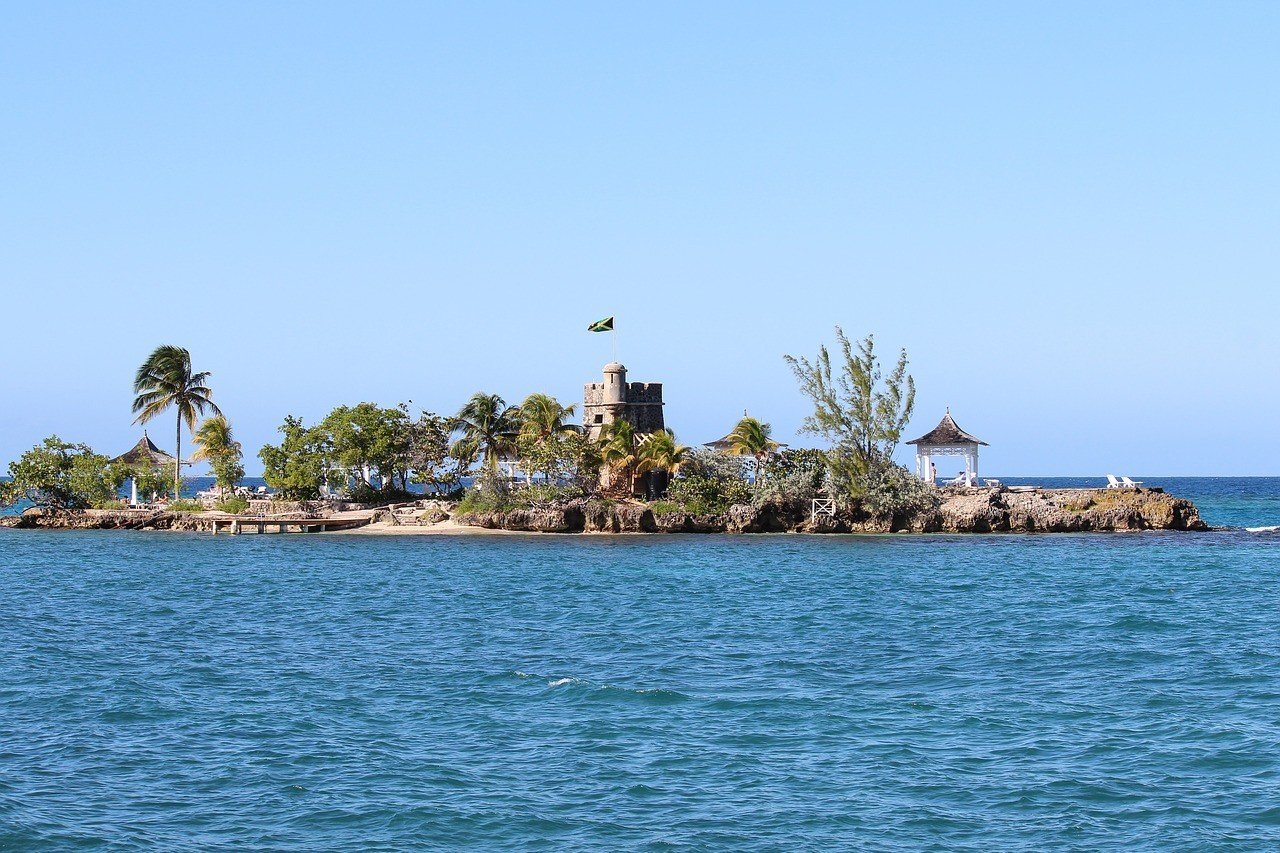 If there is a neighborhood we'd recommend you to be careful with when you step out of the resort, it's Montego Bay. It is a great area for travellers on a budget and you'll still find amazing attractions, but the number of crimes are higher than in other places.
That being said, you shouldn't be put-off, you should just be more careful and aware of your surroundings, especially at night.
Another safety issue can be the hurricane season. This runs from September to November and can completely batter the island. If possible, avoid visiting Jamaica during this time of the year.
Jamaica Travel Insurance
Do you need Travel Insurance for your trip? Even if you're only going for a few days, that's more than enough time to get smote by wrathful angels. Have fun in Jamaica, but take it from us, overseas medical care and canceled flights can be seriously expensive – insurance can, therefore, be a life-saver.
We have used World Nomads for years now and I have personally made several claims. Why not get a quote from them yourself?
Do be sure to read the terms and conditions to make sure that the policy covers your needs. If you'd like more info, you can check out our in-depth coverage of World Nomads' travel insurance policies in our review. Or just jump right ahead and get a quote.
Getting an estimate from World Nomads is simple – just click the button or image below, fill out the necessary info, and you're on your way!

Safest Places to Visit in Jamaica
Jamaica is, against the popular belief, a safe country for tourist. But as we mentioned above, some areas are better suited than others. Safe neighborhoods in Jamaica are pretty much all resorts and urban areas that are well developed. They don't just give you great accommodation options, but usually also a 24/7 security guard on site.
Ocho Rios
Located on Jamaica's northeastern shore, Ocho Rio is the most popular tourist destination on the island. A former fishing village, this city is where you'll find a majority of Jamaica's all-inclusive resorts. It's one of the most family-friendly areas on the island since crime statistics are very low.
Safe Town for Resort Living
Safe Town for Resort Living
Ocho Rios
Ocho Rios is a comfortable and secure tourist hotspot on Jamaica's north coast.
Port Antonio
Located on the northern coast of Jamaica, this town is home to a number of great natural attractions, including waterfalls, the Blue Lagoon, animal exhibitions and more. Same as Ocha Rios, crime statistics are just as low, but you might get to experience a bit more culture in Port Antonio.
Gateway to Jamaica's Natural Side
Gateway to Jamaica's Natural Side
Port Antonio
Stay in Port Antonio's center and spend your day out on excursions.
Negril
Located on the northwestern coast of the country, this is where you'll find more stunning beaches, gorgeous natural scenery and a wide variety of cultural attractions. If you're visiting for the first time or with your family, Negril should be your base to explore Jamaica.
Land of Pristine Beaches
Land of Pristine Beaches
Negril
Sapphire water and white sand meet to make Negril the best beach destination in Jamaica.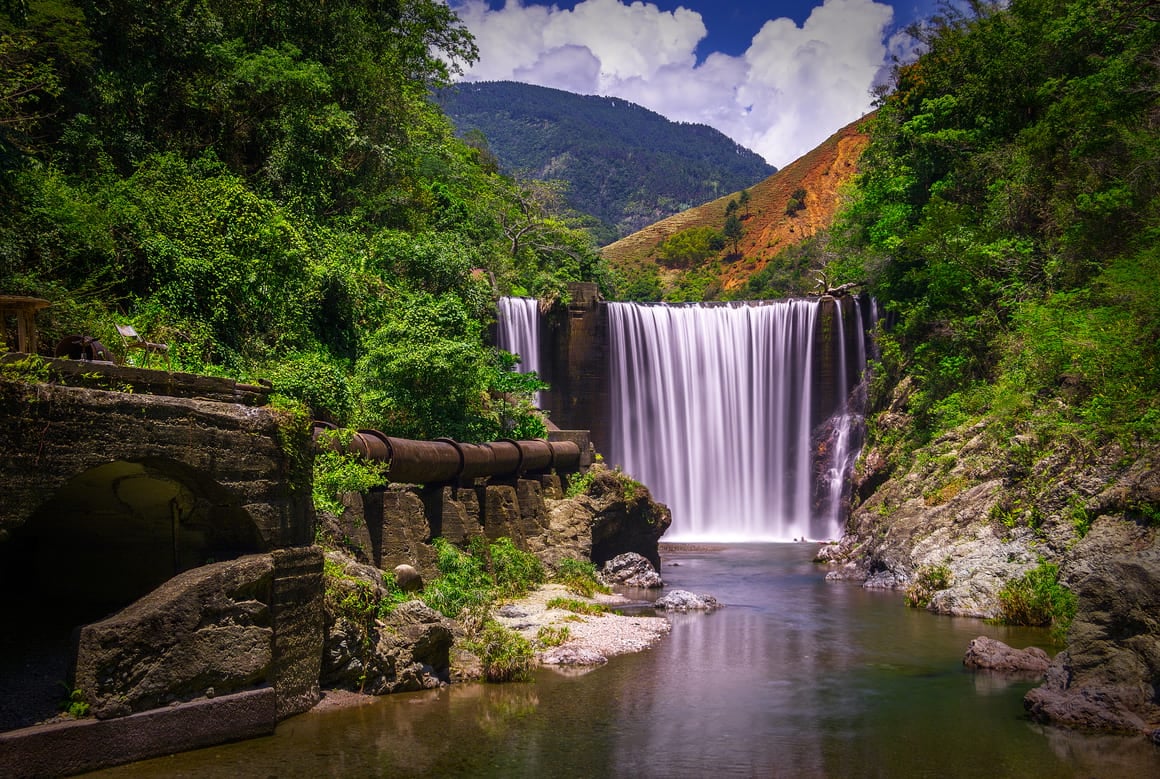 Places to Avoid in Jamaica
Unfortunately, not all places in Jamaica are safe tourist hubs. The general rule is: the further you go into rural areas, the more dangerous it gets. These two cities are the exception, being both populated and hectic. If you decide to explore them, just keep your eyes open for potential sketchy situations.
Kingston – Kingston is Jamaica's capital city, and it's BUSY! There are tons of interesting attractions in this neighborhood, however, the crime rates are probably the worst. This is where you'll find most gang activity, robberies and violence. Some parts of Kingston, like Cassava Piece and Grants Pen, are a no-go for tourists, others are okay as long as you visit during the day.
Montego Bay – Just like Kingston, Montego Bay is a popular tourist destination as there are many cool hotspots, but it's also known for pickpocketing. If you carry valuable items with you, you might want to avoid this area. That being said, you shouldn't be put-off completely, just very aware of your surroundings. There are lots of places to stay in Montego Bay that come in gated communities, which offers a little more security and peace of mind.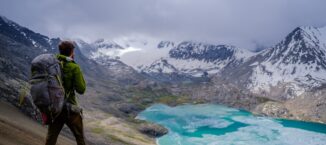 Do You Want to Travel FOREVER??
Then pop your email address in below and we'll send you a FREE copy of 'How to Travel the World on $10 a Day!'
14 Top Safety Tips for Traveling to Jamaica
Crime levels are high in Jamaica, but that doesn't mean you will be targeted. The sort of crime we're talking about is the one that's related to gangs mostly. Crime in Jamaica against tourists is decidedly lower than for the locals.
As a tourist, you shouldn't be affected, so don't be put-off from travelling to this stunning country and all its nature and culture. To help you travel smart while having an epic time, we've shared some top safety tips for travelling to Jamaica.
Jamaica Safety Tips for Travelling Smooth
Be vigilant in these areas – In Kingston: West Kingston Grant's Pen, August Town, Harbour View, Spanish Town. In Montego Bay: Flankers, Barrett Town, Norwood, Glendevon, Rose Heights, Mount Salem. These are definitely places to avoid in Jamaica.
Watch your back at ATMs – Robberies can happen. Try to use ATMs only in busy areas.
It's a good idea NOT to look flashy – Expensive jewellery, smartwatches, and other swag is a big fat target a potential thief.
Avoid going to the same restaurant every night – This can make you a target as thieves get to know your routine.
Try not to use buses at night – It's better to take a taxi. Buses can be sketchy.
Your money, or your life – If someone tries to rob you, this is the real scenario. Hand it over; it's not worth it.
Get your hands on a money belt – no one would suspect hidden cash in your belt.
Make sure where you're staying is secure – Lockable doors/windows, a safe, security, gates, etc. If you don't have one yet, make sure you purchase a padlock before you go.
Ganja was decriminalized in 2015 – But possession is still illegal. There are often police roadblocks and they will search your car. Other drugs are completely illegal.
Don't take pictures of ganja fields when you're out hiking – It may look cool or whatever, but this can upset the owners of said fields.
Be polite but firm to hustlers – Selling drugs, sunglasses, or whatever, just say "No, thank you," firmly and politely. Stick to your guns.
The sun can be dangerous – Wear sunglasses, cover-up, and go in the shade when the sun's at its hottest. Limit your time in the sun.
Keep an eye on local news for hurricanes – Know what to do in the event of a hurricane; it could literally save your life.
Aside from mosquitoes, protect against no-see-ums – You don't see them. They hang around water and are very annoying. Cover up (especially at dawn/dusk), use repellent, and burn coils if possible.
Travel with peace of mind. Travel WITH a security belt.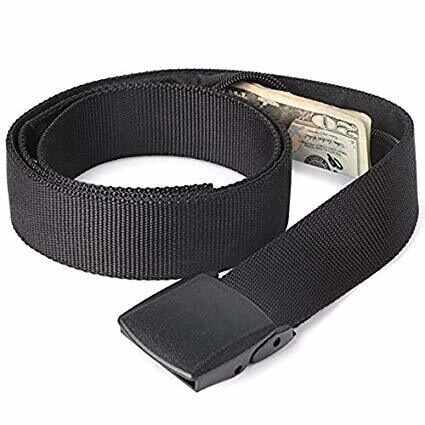 Custom-designed BY the Broke Backpacker FOR broke backpacking, the Active Roots Security Belt will keep your valuables safe no matter where you go.
It looks exactly like a normal belt except for a SECRET interior pocket perfectly designed to hide a wad of cash or a passport copy. Never get caught with your pants down again! (Unless you want to.)
Check on Amazon
Some General Safety Tips from the OG Broke Backpacker
Is Jamaica safe to travel alone?
Travelling alone in general means being more of a target for petty crime. That doesn't mean it's impossible or you shouldn't do it, it just requires a lot more preparation and caution before you start exploring the island. Here are some things you need to think about before heading out alone.
Travelling to Jamaica Alone – Tips and Pointers
Think about where you're heading and what you're doing. It's not a good idea to be winging it, wandering around towns looking a bit lost, or looking like you don't know what to do.
Get chatting to some local people! They're really friendly and most will be happy to help you out and give you good local tips.
There are some really cool hostels to stay at around Jamaica: perfect for intrepid travellers looking to meet new people. Often with amazing, good food on offer, and run by local rastas who'll give you a warm welcome. Stay at this safe hostel while you're in Jamaica.
Don't ghost your friends and family. Make sure you keep in contact with people back home so that they know what you're doing.
Let travelling friends or your guesthouse know what you're doing. You don't want to go missing without anyone realizing that you're gone.
Try to travel in daylight hours as much as possible. This will decrease the risk of anything bad happening to you when you're on the road.
Keep your money safe. Have a money belt handy and keep your money and cards in different places. It's horrific if you have all of your stuff in one bag and then that bag goes missing.
Don't get too intoxicated. If you're heading out for the night, to drink or smoke, don't get too crazy. Know your limits. There's no easier way to get exploited then by being messy.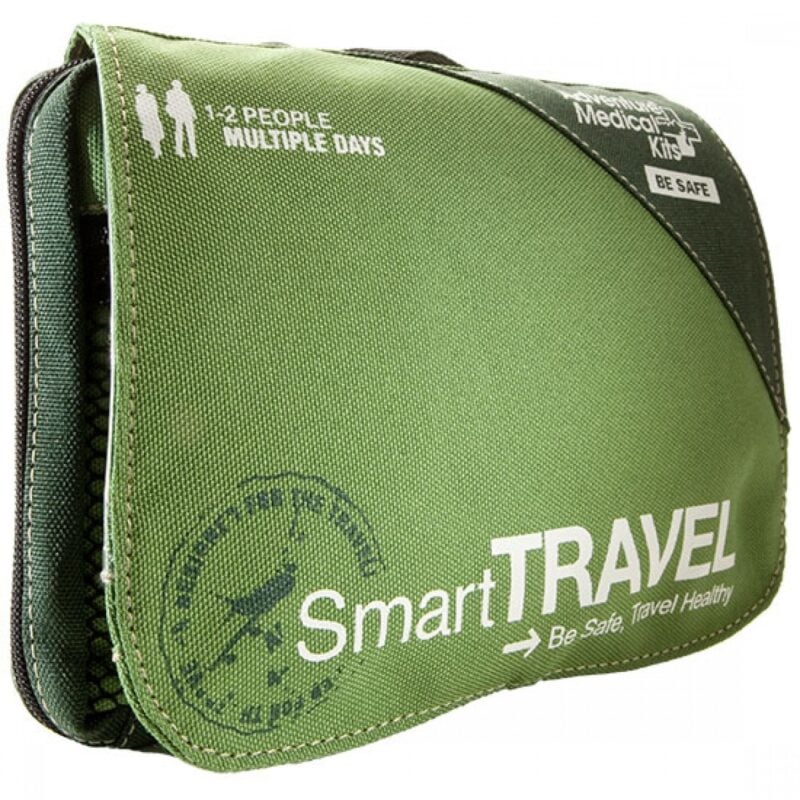 Be prepared for what life throws at you on the road. Pick up an AMK Travel Medical Kit before you head out on your next adventure.
View on REI View on Amazon
Is Jamaica safe for female travellers?
It might seem more than a bit overwhelming to travel to Jamaica as a female traveller, solo or otherwise, but women do go there. Sexual crimes are rife, however, and it's an ongoing issue in Jamaica, even for tourists. Less so, but still a reality.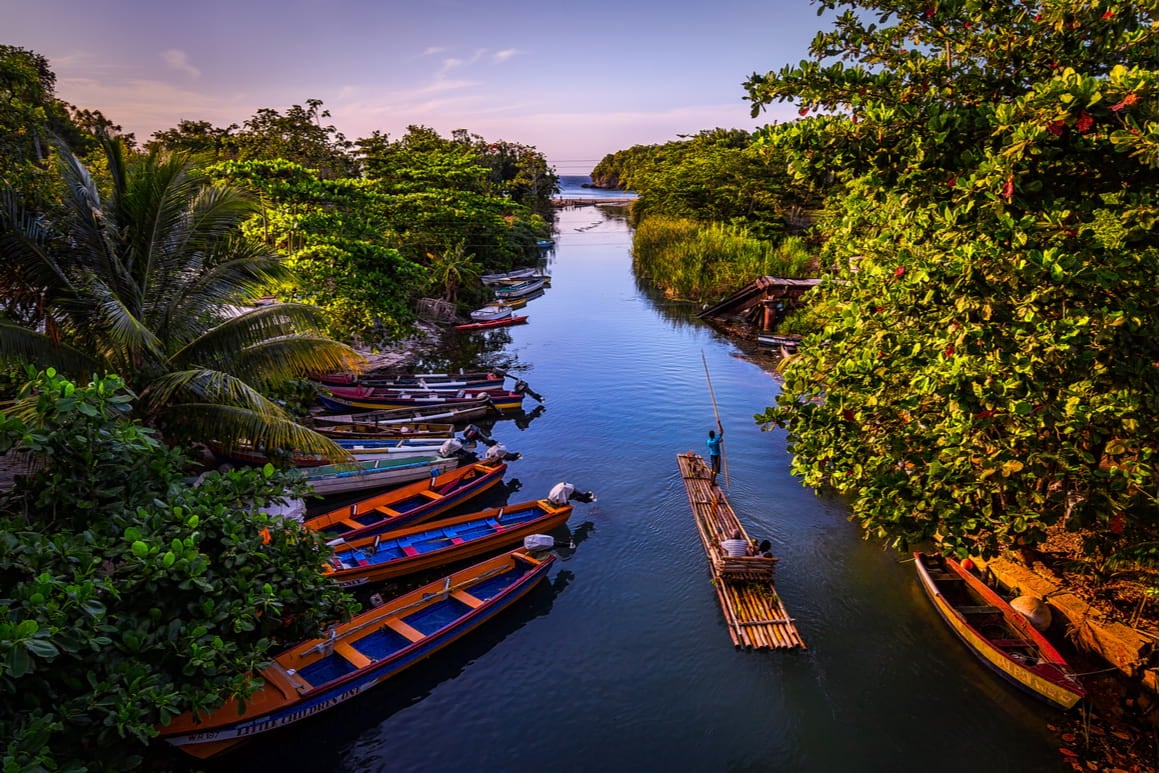 Sexual harassment and assaults aren't rare in Jamaica. They, unfortunately, do happen, even to tourists. A lot of Jamaican women have to put up with this as part of their lives. It isn't completely a no-go country for females, but it definitely pays to be aware.
Travelling to Jamaica as a Woman – Tips and Pointers
If you get chatting to somebody and you don't want their attention, stop engaging with them. That means no eye-contact and ignoring them. Any replies are basically seen as a challenge and men will try to win you round.
Don't tell people where you're staying or what your plans are. People who seem overly interested are probably sketchier than you think, so ignore them, lie, or just remove yourself from the situation.
Don't be afraid to say 'no'. Don't worry about hurting someone's feelings out of politeness.  What about your feelings?
If someone's really hassling you and it's beginning to get worrying, make a fuss. Not joking: shouting "FIRE!" may be more effective than shouting "HELP!"
Rape and sexual assaults in Jamaica are sadly not uncommon. You should always stay smart as a female traveller, be aware of your surroundings, and not put yourself in a situation where you are at risk.
Dress modestly to reduce harassment levels.
When you're checking into anywhere, don't use a title. Ms, Miss, Mrs – anything that implies your marital status, don't use it.
If you're in a ground floor room or if you have a balcony, you should definitely make sure that your windows (and doors) are locked. These types of rooms are the ones people will be trying to get into.
Follow simple safety precautions: locking your door when you're inside; using chains/bolts for extra security, and always use the spy hole if somebody knocks unexpectedly.
If your key has a room number on it, don't leave it lying around. Local people may be able to recognise both what hotel the key is for and make a note of your room number, too.
Join tours and use drivers to get around. Read reviews online, ask other travellers, talk to your accommodation staff and find trusted people and companies to use.
More about Safety in Jamaica
We've covered the most important safety concerns in Jamaica already but there is plenty more to know. Keep reading to find out more detailed information on Jamaica's safety.
Is Jamaica Safe to travel for families?
Yes, overall it's a great travel destination for families with kids. There are many family-friendly attractions, which are best reached with a private driver. Note that the sun can get quite strong during the day and that mosquitos are literally everywhere. As long as you protect yourself and your loved ones, you'll have a blast. If you're travelling with a toddler, just know that breastfeeding in public will definitely get you nasty comments.
Is it safe to drive in Jamaica?
Driving in Jamaica is like driving in any developing country – never 100% safe. Some roads are great, some are dirt tracks. If you are a confident driver with experience, go for it! If you've never rented a car before, we'd recommend sticking with a private driver. If you still decide to go for a rental, make sure you've got a good rental insurance as road accidents are quite common in Jamaica.
Is Uber safe in Jamaica?
Unfortunately, Uber doesn't exist in Jamaica as ridesharing companies are illegal.
Are Taxis safe in Jamaica?
Taxis are a great option to get around in Jamaica and very safe. Look out for red license plates with 'PP' or 'PPV' letters written on it. These are official and registered companies. You can easily book a drive through your accommodation. Haggling for a price is possible, however, most taxi fares are fixed.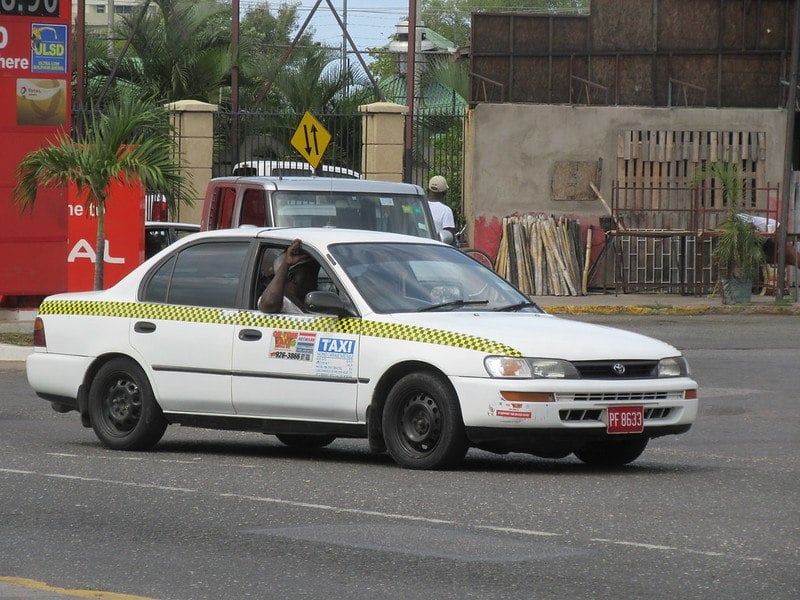 Is public transport in Jamaica safe?
Besides Taxis, your only option for public transport are buses. These are super cheap, but they can get quite sketchy when overfilled. As long as you watch your belongings carefully, you'll be fine. Kingston has a fleet of yellow buses that connect the city and have very cheap fares. Smaller private buses called coasters connect all over every town and village. They're licensed and like taxis, they've got red license plates with 'PPV' on them, or 'JUTA' (just for tourists).
Keep everything on you in transit!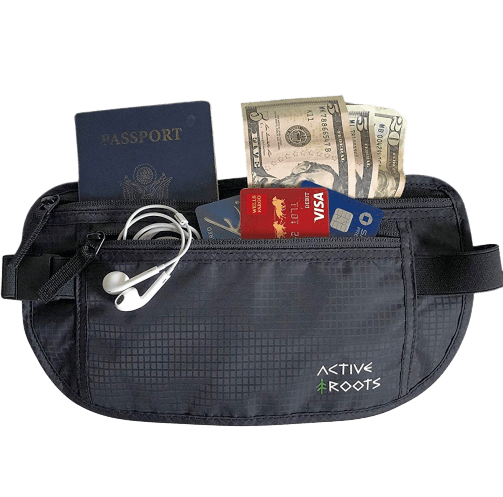 When moving from place to place, you shouldn't store travel documents in a bag, even if it's under your seat or overhead.
A full-sized money belt that stays tucked under your clothes keeps your documents and cash organized during your travels and assures nothing critical gets left behind or stolen.
Is food safe in Jamaica?
Jamaican cuisine is world-famous and an incredible experience. As long as you use your common sense when choosing where and what to eat, food in Jamaica is perfectly fine. We've listed some tips to help you prevent an upset stomach.
Give fresh fruit and vegetables a miss if you can't do one of the following things yourself: cook it, peel it, or wash it.
Be careful at Jamaica's roadside food stalls and cookshops. While these are some of the world's most amazing street food stalls – cheap and delicious – you should definitely pick and choose where you go.
Make sure you're eating fresh seafood. If it smells dodgy, don't eat it!
Jamaican food is often very rich and very spicy. Be careful about eating too much when you first arrive and ease yourself into it.
Wash your hands a lot. It's a really basic tip that you should already be doing before you eat anywhere in the world.
Can you drink the water in Jamaica?
In urban areas, you can safely drink out of the tap. However, you should always ask your accommodation first, just to be sure. In rural areas, you should stick to filtered/boiled water. You can do this by using a top-notch water filter bottle; it's the ultimate travelling companion for staying hydrated.
Save $$$ • Save the Planet • Save Your Stomache!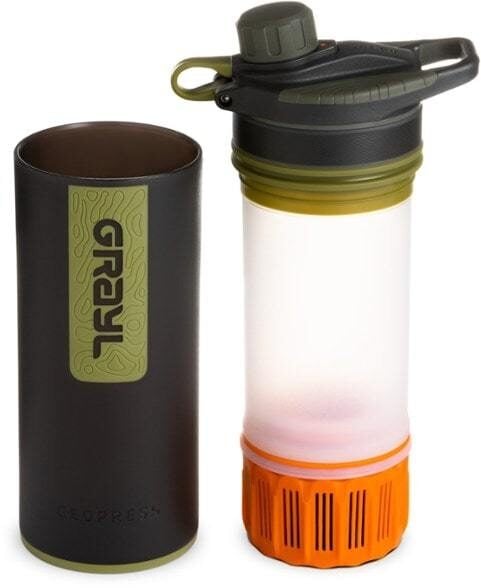 Drink water from ANYWHERE. The Grayl Geopress is the market's leading filtered water bottle protecting your tum from all the waterborne nasties. PLUS, you save money and the environment!
Single-use plastic bottles are a MASSIVE threat to marine life. Be a part of the solution and travel with a filter water bottle.
We've tested the Geopress rigorously from the icy heights of Pakistan to the tropical jungles of Cuba, and the results are in: it WORKS. Buy a Geopress: it's the last water bottle you'll ever buy.
Buy a Geopress! Read the Review
Is Jamaica safe to live?
As long as you stay alert and aware of the crime situation in Jamaica, living long term is doable. Avoid sketchy areas and stay in neighborhoods with lots of expats and you should be fine. That being said, there are still quite a few thefts going on, and even the government released some good safety guides, which are worth reading if you're planning on moving to Jamaica long term.
Is it safe to rent an Airbnb?
Yes, it's very safe to rent an Airbnb in Jamaica, as long as you stay in a good neighborhood. Airbnb's are often run by locals which know the area best and with the two-sided recommendation system of the platform, you know exactly what to expect of the place you're about to book. Some vacation rentals in Jamaica come in gated communities, which adds a little more security to your stay.
Is Jamaica LGBTQ+ Friendly?
Unfortunately, Jamaica is not LGBTQ+ friendly yet. Homosexuality is, most of the times, not accepted and there are laws speaking against same sex intercourse. That being said, if you openly show your sexual preferences, you will most likely have a hard time in Jamaica.
Jamaica Safety FAQ's
For a travel destination like Jamaica, there are lots of different things you have to consider when it comes to safety. We've listed the most common question, answers and facts to make your trip as easy as possible.
So, is Jamaica safe for travel?
Yes. There are crimes, but it's mainly isolated in certain areas – areas you probably won't be going anyway. It's fairly safe for tourists in Jamaica.
You will have no issue if you're just resort hopping during your stay. If you actually want to experience the culture, people and what this country has to offer in full detail, there are definitely a few things you need to be aware of.
That being said, if you use your common sense, avoid the sketchy areas and ask locals for recommendations, you'll have the time of your life in Jamaica without having seen the nasty sides.
Be smart and travel well. Book yourself into some locally run guesthouses, watch your surroundings, make your security a priority and have an awesome experience.
And have you thought about getting Travel Insurance for your trip? You can get a quote from World Nomads by clicking on the link below.
Disclaimer: Safety conditions change all over the world on a daily basis. We do our best to advise but this info may already be out of date. Do your own research. Enjoy your travels! Some of the links in this post are affiliate links which means we earn a small commission if you purchase your insurance through this page. This costs you nothing extra and helps us keep the site going.