Travel
Is Bali Expensive? (Save Money in 2021)
Bali is a small Indonesian island known for its warm waters and coral-filled coastline. Inland, it has a forested landscape, full of beautiful temples and incredible hiking trails. Bali is a dream destination. It's perfect for travelers interested in a low-key vacation immersed in the true beauty of nature.
It goes without saying that this Southeast Asian island is an epic place to visit. But is Bali expensive to visit?
Well, that depends on a few factors, all of which we've covered in this guide. Want to know the cheapest street food options or the best hostel to stay in on a budget? Keep reading to discover our insider tips for sleeping, eating, drinking, shopping, and sightseeing on the cheap. We've made sure to list plenty of examples and recommendations.
Let's dive into it, here's everything you need to know about how to travel to Bali on a budget!
So, How Much Does a Trip to Bali Cost on Average?
In this post, we'll cover all the important factors that will help you calculate your Bali vacation costs. These include:
Flight costs from a few major cities
Accommodation options and prices
How to get travel around Bali
Where to eat and drink on a budget
Fun activities to enjoy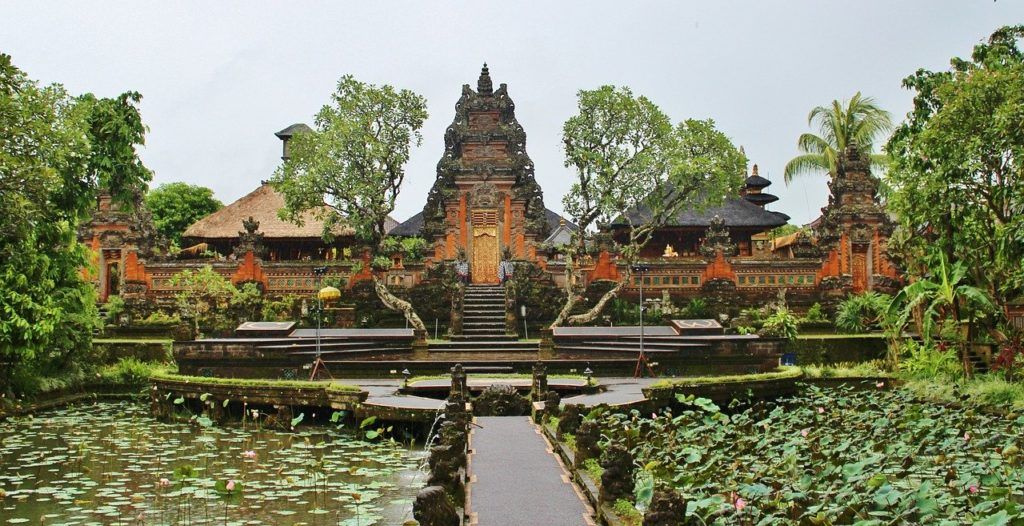 We've provided the best ball-park estimates for the cost for Bali, but keep in mind that the prices in this guide are subject to change, and the exact amounts may vary slightly.
Considering Bali is part of Indonesia, the island's official currency is the Indonesian Rupiah (IDR). At the time of writing, 1.00 USD = 15407.00 IDR.
But to make things easier to follow in this guide, we've listed all the Bali trip costs in US Dollars.
For a quick reference, the table below shows a basic summary of vacation costs for a single day average, and for a two-week trip.
3 Days in Bali Travel Costs
| Expenses | Estimated Daily Cost | Estimated Total Cost |
| --- | --- | --- |
| Average Airfare | N/A | $400-$625 |
| Accommodation | $7-$50 | $21-$150 |
| Transportation | $2-$30 | $6-$90 |
| Food | $6 – $15 | $18-$45 |
| Drink | $2-$25 | $6-$75 |
| Attractions | $0-$8 | $0-$24 |
| Total (excluding airfare) | $17-$128 | $51-$384 |
| | | |
ESTIMATED EXPENSE: $400-$625 for a round trip ticket
Let's start this guide with the first thing you'll need to spend money on for your trip to Bali – airfare. Flight prices will fluctuate depending on which country you're traveling from.
There is only one airport in Bali, it's located in Bali's capital city of Denpasar. The airport's official name is I Gusti Ngurah Rai International Airport, but it's more commonly referred to as Denpasar Airport.
Remember that flight prices changed monthly. Generally, the cheapest time to fly to Bali is in October or November. These months are coming off of Bali's peak season, which is from June – September.
This list provides the average cost for a round trip ticket to Bali's Denpasar Airport.
These are average prices, and subject to change.
New York to Bali: 465 – 700 USD
London to Bali: 430 – 560 GBP
Sydney to Bali: 325 – 675 AUD
Vancouver to Bali: 625 – 1,050 CAD
As you can tell, your trip to Bali cost will fluctuate depending on where you're coming from. Flying from Sydney to Bali is more affordable while flying from Vancouver to Bali is going to be more pricey.
However, that doesn't mean you can't score on a bargain price! Airlines frequently promote special deals, and there's always the chance of grabbing a deal from error fares!
Considering Denpasar Airport is the only airport in Bali, it's also the busiest and the cheapest airport to fly into.
Price of Accommodation in Bali
ESTIMATED EXPENSE: $7-$50/day
Let's move on to your next big trip cost – accommodation in Bali. Deciding which is the best area in Bali for you to stay is an exciting step in travel planning. We'll get into a few fun and unique accommodation options in a bit, but for now, let's look at your basic options: hostels, Airbnb, and hotels.
Accommodation in Bali is generally very affordable for foreigners. Like in most cities/countries, booking into a shared dorm in a hostel is going to be your cheapest option. However, you'll be quite pleased to know that Bali also offers very affordable Airbnbs too!
Hostels in Bali
It's not surprising: the backpacker hostels in Bali are fairly cheap and quite excellent. The average budget backpackers will cost between $7 and $10. They can come with great money-saving perks too, like self-catering kitchens and free breakfast.
Hostels in Bali are also known for having an exceptionally social atmosphere. They usually feature swimming pools and bars – they're all about making your vacation as chilled-out and relaxed as possible.
Our favourite hostel in Bali is Tribal Bali – Bali's first custom-designed, purpose-built co-working hostel and the epic brainchild of Will Hatton, the OG Broke Backpacker. This is the place where backpacker babes, aspiring entrepreneurs, adventurous explorers and vagabond hustlers alike come together to work, eat, play and fall in love… well, at least with the absolutely fantastic coffee and beautiful views!
Mingle, share inspiration and find your tribe whilst working in the TREMENDOUSLY FUCKING HUGE co-working space and shooting a game of pool on Tribal's electric pink billiards table. There's a gigantic pool as well so it's always time for a refreshing dip to break up the day's hustle, brainstorming, work, and games… 
With epic food, legendary coffee, awesome cocktails (Tribal Tonics are the best signature cocktails you've ever had in a hostel – I guarantee you that!) and a dedicated co-working space, this is the place where you want to be when visiting Bali. If you love the site and want to support Will, swing on by next time you're in Bali 😉
Here are a few more cheap hostels, located in three of Bali's most popular areas for backpackers: Ubud, Canggu, and Kuta.
Puji Hostel: This Ubud hostel has an outdoor pool that's perfect for hot days, and the free breakfast will fuel you for a busy day!
Last Day Surf Hostel: With four pools, an all-day bar, and a super laid-back vibe, this Canggu hostel is perfect for a relaxing vacation.
Puri Rama Hostel: This hostel is just a one-minute walk from Kuta's nightclub district. During the day, order a few drinks from the swim-up bar!
Airbnbs in Bali
Apartments in Bali are another option for accommodation. Although they'll cost more than hostels, they're still relatively affordable. If you're traveling with friends, you can actually end up saving money by splitting the price however many ways.
You'll also have more privacy and access to home amenities, like a kitchen, dining area, and a lounge. Since you'll be staying in a local residence, you'll feel a deeper sense of connection to the Balinese lifestyle.
Airbnb is the best site to use when searching for an apartment. A budget apartment on Airbnb will cost between about $20 – $30 a night, plus the service and cleaning fee. Here are three options located in some awesome areas of Bali.
Seminyak Bali Bungalow: This spacious apartment bungalow is a quiet oasis in bustling Seminyak. It fits perfectly into Bali's tropical setting, and even has a swimming pool!
Scenic Rice Paddy Hideaway: This Ubud villa exudes beauty and tranquillity. You'll have picturesque panoramic views of the surrounding rice paddys right from balcony.
Entire Apartment – Good Location: Although close to beaches, shopping centers, and Bali nightlife, this cozy apartment is a peaceful reprieve. It can also sleep up to three guests.
Hotels in Bali
Normally, hotels come with a much higher price tag than hostels and rental apartments. However, in Bali, this isn't always the case. Budget hotels in Bali cost between $20 – $40 a night.
If you prefer privacy on vacation, make sure to take advantage of the island's low hotel price tags. Here are three options that won't do too much damage to your Bali travel costs.
Grandmas Plus Hotel Seminyak: This modern hotel is super affordable. It's just a two-minute walk from Seminyak Beach and has an on-site restaurant and bar.
Pertiwi Bisma 2: Tucked into a tropical setting, with beautifully landscaped pools and spa services, this Ubud hotel will put you into full vacation mode!
Koa D Surfer Hotel: With beautiful bamboo architecture, walkable beach access, and a rooftop lounge with a swimming pool, what more could you ask for on your Bali vacation?
Private Villas in Bali
Now that we've covered the three main forms of accommodation, let's talk about private villas. Most private villas in Bali offer more space than other forms of accommodation and usually come with private pools.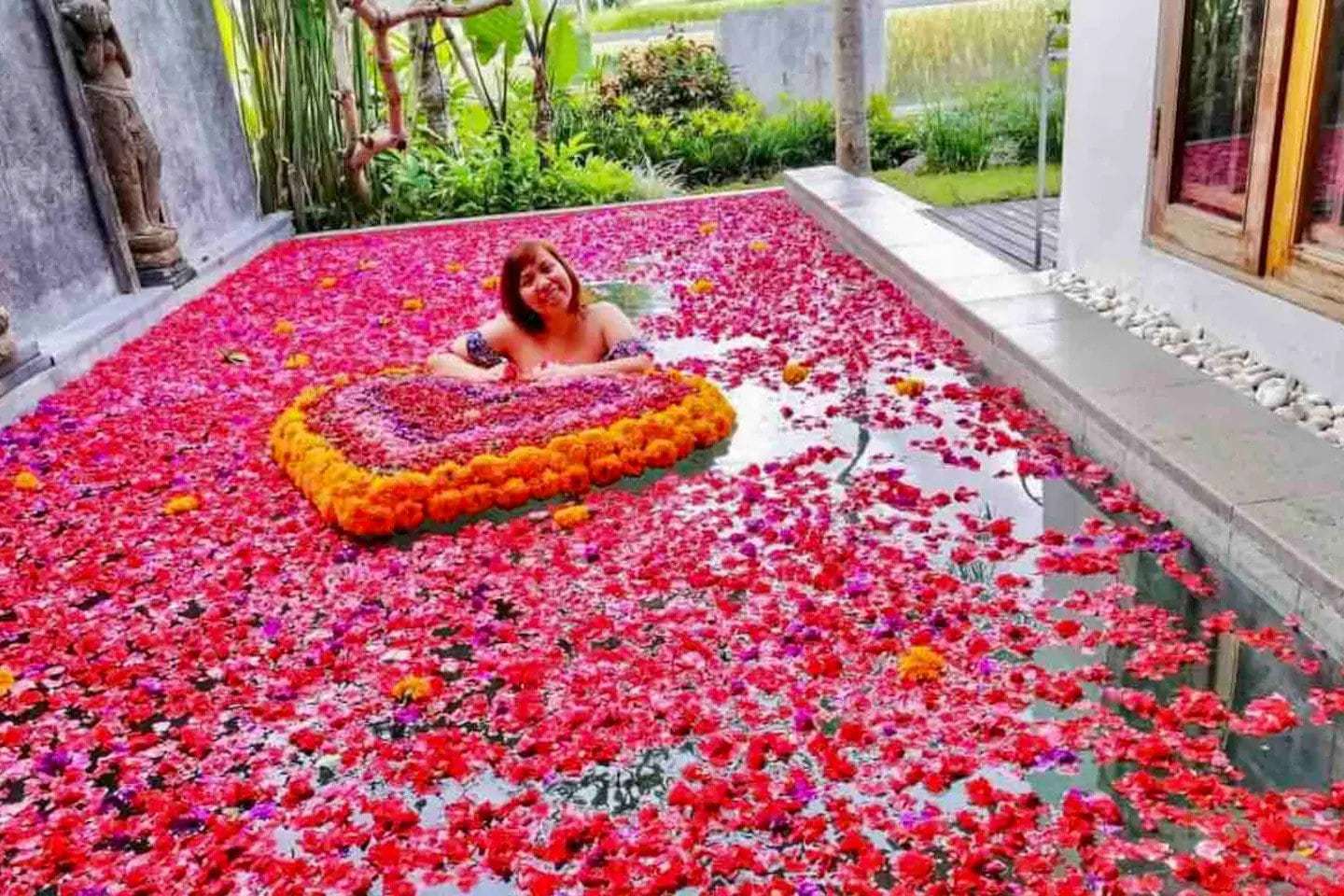 At about $50 per night, they're not crazy expensive, although they're generally more expensive than hotels and apartments. If you can afford it, take your trip to the next level and rent out a private villa for your stay.
Here are three awesome options:
Stunning Private Villa: This private villa in Ubud is perfectly blended with nature and Bali's lush tropical landscape. Lounge in the sun beside the shared pool and sip cocktails as the sun sets behind the rice paddies.
Stylish Interior and Pool Villa: Stay in the heart of Canggu. Restaurants, bars, and markets are walking distance from the property. The beach is just a short drive away.
Romantic Pool Villa In Seminyak: Lay by the pool with a cold drink and great book, or use the free scooter included with room and zip around the island.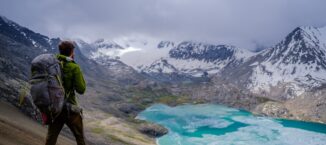 Do You Want to Travel FOREVER??
Then pop your email address in below and we'll send you a FREE copy of 'How to Travel the World on $10 a Day!'
Cost of Transport in Bali
ESTIMATED EXPENSE: $2-$30/day
Next up, let's talk about the transport cost for your vacation to Bali. The island is relatively small. To give you an example, driving up through the middle takes about three hours, and driving from east to west takes about 4 – 5 hours.
Transportation is relatively inexpensive. You can choose between self-transport (motorbikes) and public transport services.
To help your trip run as smoothly as possible, here is everything you need to know about how to travel around Bali on the cheap.
Bus Travel in Bali
Public bus services in Bali aren't very common, but a few do operate around the island.
Kura-Kura Bus: This public shuttle bus service covers areas of south Bali and Ubud. They operate every day and have free Wi-Fi onboard. A one-way ticket can cost between $2 – $6, depending on the distance.
If you plan on traveling a lot during your trip, you can pick up a one-day, three-day or seven-day pass which provides for unlimited travel.
Perama Bus: This tourist-bus operator provides transfers and tour bus services. It tends to be more expensive than the other bus option, but it's still relatively affordable. For example, a one-way transfer from the Denpasar Airport to Ubud will cost $4. Day tours start at about $21 per person.
Trans Sarbagita: This bus service links some of Bali's farther away areas. If you're flying into the Denpasar Airport and need to travel to a farther away city, the Trans Sarbagita bus is another option. Tickets are super cheap and can cost $1 – $5 for a one-way ticket. However, delays frequently occur and the service isn't known for being the most reliable.
Getting Around Cities in Bali
Besides using the bus service in Bali, you'll have a few other options for getting around the island's cities.
Motorbike: This is the most popular form of transportation in Bali. It can open up the island for exploration and allow you to make your own schedule.
However, it's important to note that it's not for everyone. The island has heavy traffic and road rules aren't enforced. If you've rented a motorbike in an Asian country before, you'll know what to expect. If you haven't, consider giving it a try for a day and seeing how it goes before you commit to a full week or two.
To rent a motorbike for the day, expect to pay between  $3 and  $5. For a week, you'll pay $15 – $20. The price of petrol is a little less than $1 per liter. Ask the host of the accommodation you're staying out for recommendations on bike-rental services.
Taxi: Metered taxis are common in south Bali. They're an easy way to get around and found in most touristy areas. The Blue Bird Taxi company in Bali is the most reliable service. The vehicles are blue, so they're easy to spot.
Fares can vary, but to give you an example, riding from Bali airport to Ubud takes a little more than one hour and costs between $25 and $30.
Avoid taxis that aren't metered and always make sure to agree on a price beforehand.
Renting a Car in Bali
Renting a car in Bali isn't strongly advised for foreigners. Signposted and maps are unreliable which makes finding your way around tourist sites a challenge. Off the main roads, the routes aren't paved and can be quite rough.
Many vehicles also do not have proper lights which makes driving at night and dusk unsafe.
If you want to travel via car, consider looking into hiring a vehicle and driver. This will allow you to leave the driving and navigating to someone more familiar with the roads.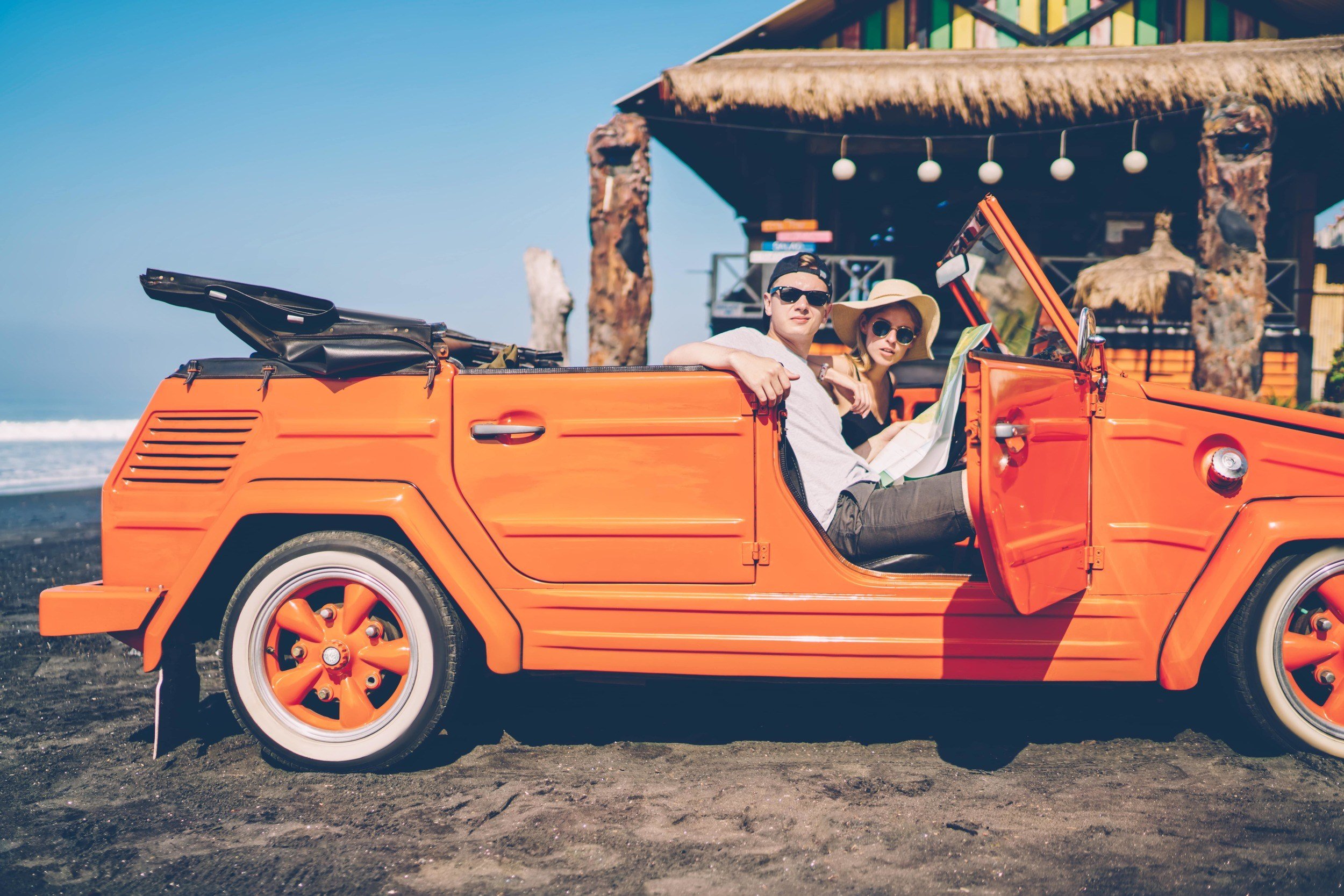 Costs for a full day should average between $30 and $50. If you're traveling solo, this might not be in your Bali budget. If you're part of a group, you can split this cost.
Hiring out a driver is common in Bali. Ask the host of your accommodation for recommendations. Remember to agree on a price and a route beforehand.
A bonus to hiring a car with a driver is that you'll be cruising around Bali with a local. They can provide valuable insight and give you advice on local hidden gems and the best places for Bali sightseeing.
Want to save some cash and explore Bali by rental car? Use rentalcar.com to find the best deal possible. There are some great prices on the site and they aren't difficult to find.
Need to travel to Bali on the cheap?
Use Bookaway to find the best deals on bus, plane, train, and ferry tickets. 
It's easy to use and saves you time and money. Once you've arrived, why not use what you've saved to treat yourself to a cold beer and a bite to eat?
Book your transport on Bookaway now to guarantee your seat and for the right price.
ESTIMATED EXPENSE:$6 – $15/day
Overall, the price of food in Bali is low. There are expensive restaurants on the island, but for the most part, most eateries are very affordable. As long as you stick with local options and street food, you can expect to spend as little as  $2 – $4 per meal!
Here are some local street food options for enjoying traditional Balinese cuisine that fit in this $2 – $4 per meal price range.
Sate: These are grilled skewers of chicken, beef, goat, or pork. They're served on sticks and found all over the island. They're marinated with spices, and sometimes coconut milk.
Nasi Goreng: These are small brown paper bags that are usually filled with chicken, rice, noodles, and sauce. They can cost as low as 0.75 per bag! Since they're already served to-go style, you can pick up a few for the day.
Urab: This veg-friendly meal is rich in flavor and nutrients. It's a type of salad that includes spinach, cabbage, green beans, sprouts, and cassava leaves. It's served with a rich coconut dressing.
Carrying on, here are two more tips to keep your Bali food prices low
Accommodation with free breakfast: This is a popular accommodation feature in Bali. Fill up with a free breakfast in the morning, and then you'll only have to spend money on two meals!
Self-catering accommodation: Cooking for yourself is always a money-saver. It's also a fun way to get creative with the local produce.
Where to Eat Cheaply in Bali
As a general note, travelers in Canggu and Ubud will find cheaper eatery options, whereas Uluwatu and Seminyak tend to be more expensive. With that being said, it's still possible to find cheap meals all over Bali.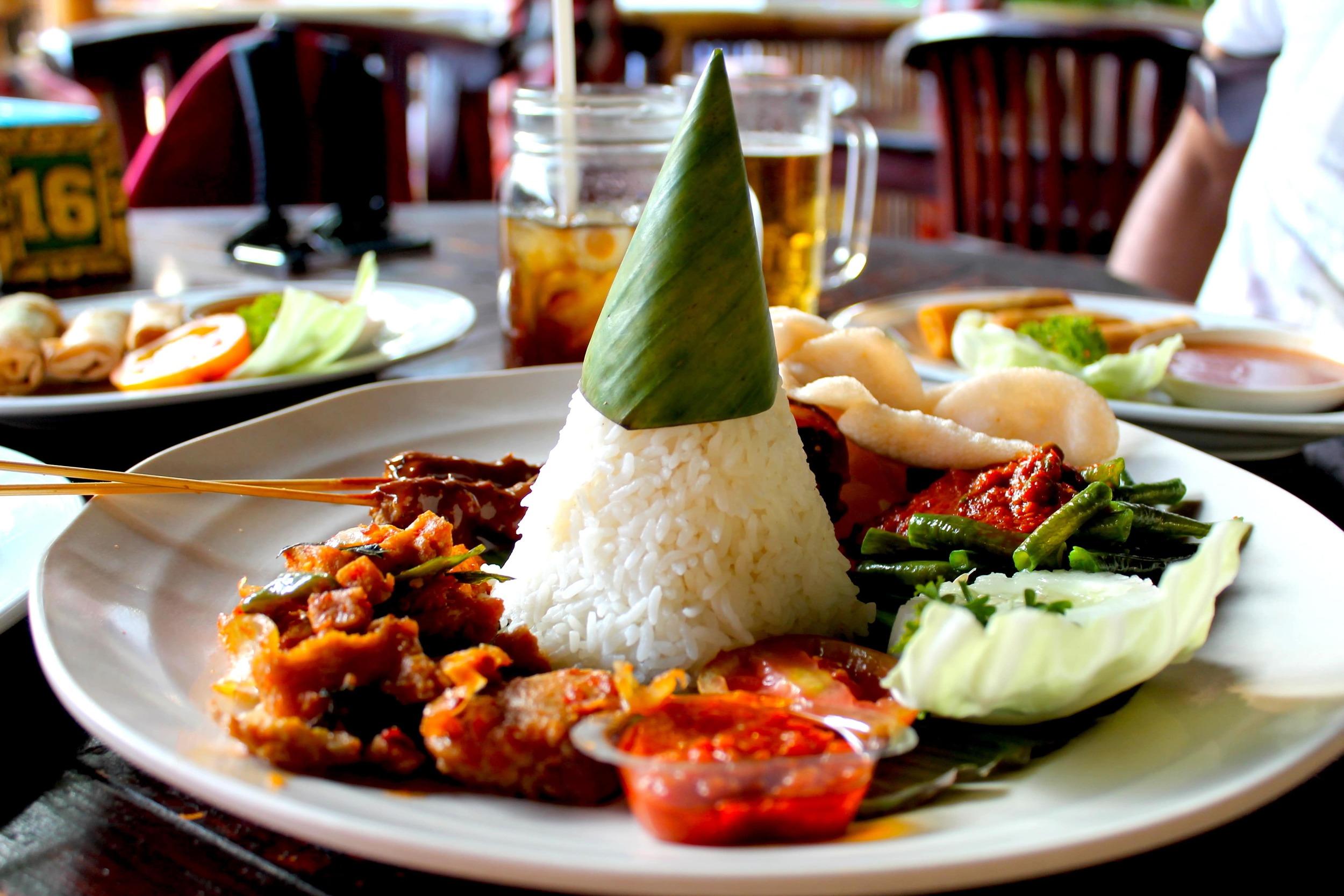 Now that we've covered Bali's street food, here are a few popular sit-down restaurants that offer affordable meals.
Mozzarella Ubud: This small pizza and pasta restaurant offers large portions at very reasonable prices. You can expect to pay just $4 – $5 per meal!
Yoshinoya: This Japanese style eatery is one of the cheapest places to eat in Bali. A filling rice and beef bowl costs just $3.
Suka Espresso: This cozy restaurant offers different kinds of western and Indonesian food – including vegetarian options.
A meal here will cost between $4 – $6.Shopping at supermarkets is another way you can save money on food costs. You'll find stores all over the island with very cheap grocery items. Bintang Supermarket is one of the most popular stores with a large variety.However, with restaurant and street food prices so low, it might be worth it to take advantage of the local cuisine as much as possible and save the hassle of cooking your own meals during your vacation.
ESTIMATED EXPENSE:$2-$25/day
Being a tropical island, Bali is known for its fresh fruity cocktails and ice-cold beer. From swim-up bars and endless nightlife at hotels and hostels to its thriving backpacking and party scene, Bali has a notable drinking culture.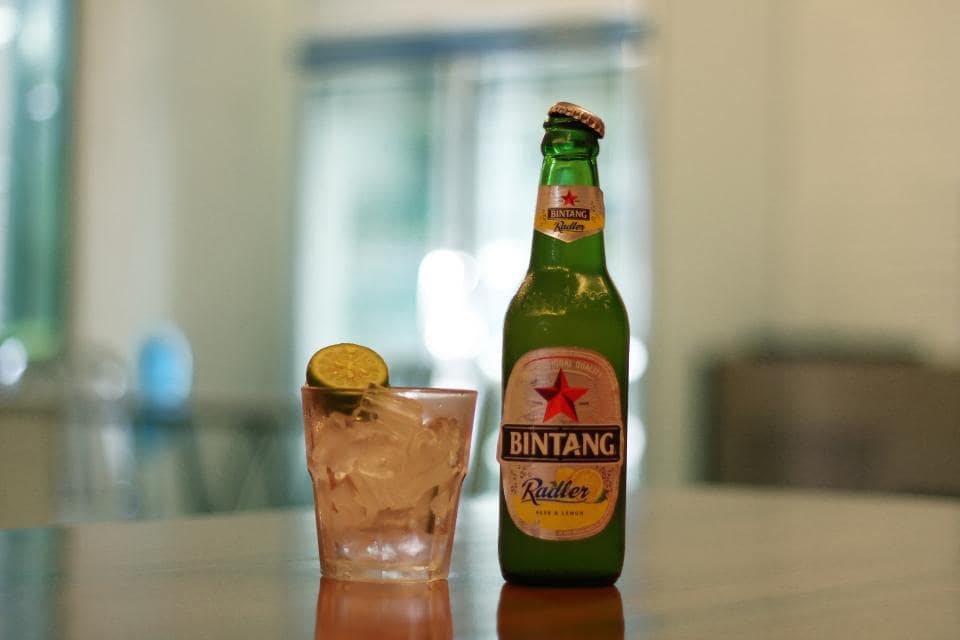 Similar to food prices, alcohol in Bali can be very affordable. It's available at most restaurants, bars, supermarkets, liquor stores, and convenience stores.
Beer: This is the cheapest alcohol drink to buy in Bali, with Bintang being the most popular brand. A pint of domestic beer at a local restaurant or bar will cost about $1.50 – $2.50. If you purchase it from a supermarket or a convenience store, it will be slightly cheaper, at about $1 – $2 per pint.
Cocktails: If you're a cocktail person, except to pay about $5 – $7 per drink. But, to save a bit of money, look out for bars and beach clubs that frequently offer two-for-one cocktail specials.
Wine: this is the most expensive alcoholic drink to buy in Bali. A bottle of local sweet wine will cost about $15, while a bottle of mid-range imported wine will cost between $30 – $50.
Cost of Attractions in Bali
ESTIMATED EXPENSE:$0-$8/day
With stunning waterfalls, beautiful beaches, and endless rice fields, the island has a naturally stunning landscape. There are numerous stunning things to do in Bali, but is Bali expensive when it comes to its attractions?
The public beaches in Bali are all free to visit. If you want to rent a surfboard, you'll only pay between $6 – $8 per day. A surf lesson will cost about $25 for a two-hour session.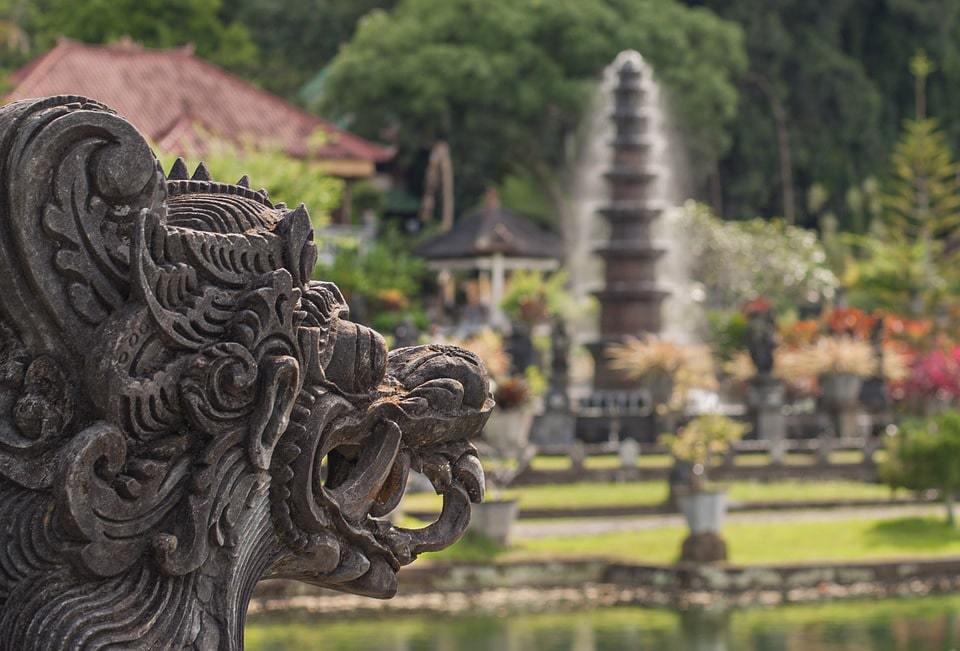 The attractions in Bali that do charge an entrance fee are typically very minimal. For example, here are the prices for visiting  three of Bali's top attractions
Uluwatu Temple: $2
Sacred Monkey Forest Sanctuary: $5
Ulun Danu Beratan Temple: $5
If you're an aquatic enthusiast, Bali is a great place for snorkeling and scuba diving. There are epic dive spots all over Bali heavy with coral and calm waves. Bali prices for scuba or snorkeling tours will cost between $75 – $115. Or, you can rent snorkel equipment (mask and snorkel) for about $3 – $5 per day.
Additional Costs of Travel in Bali
We've covered all the main Bali costs, but it's always a good idea to set some extra money aside. Whether you lose your bus ticket, decide to take a group tour, or go a little overboard on souvenir shopping, it's best to be financially prepared.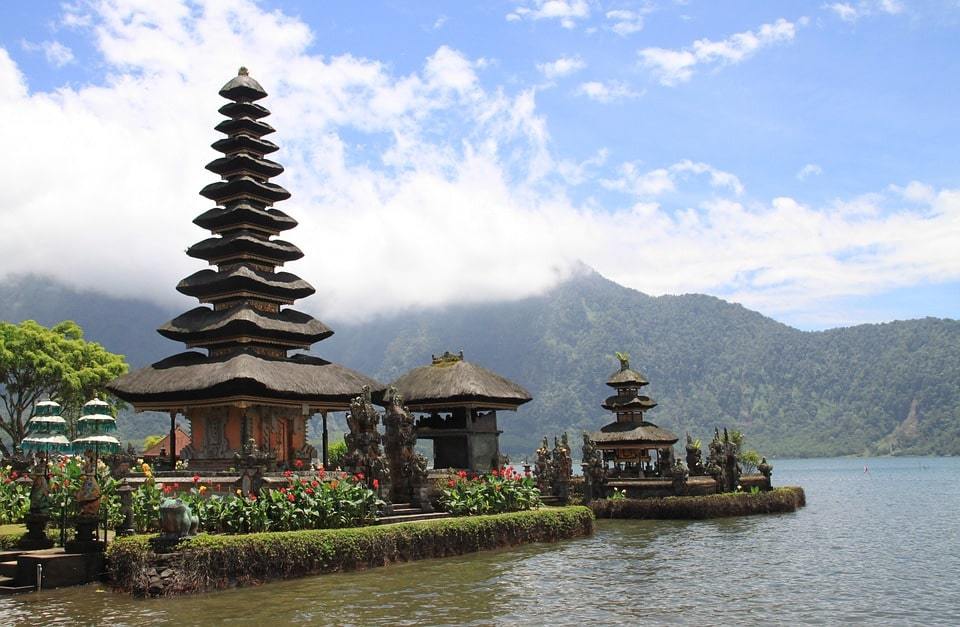 If you want to get technical, about 10% of your total expenditures is a safe amount to set aside for your Bali vacation.
If you're planning to come medium to long term, there are other types of unexpected costs that come with living in Bali.
Tipping in Bali
Tipping in Bali is not mandatory, but it is appreciated. Considering most service workers don't earn a high paycheck, a small tip can make a big difference.
If you feel like you've received good service, a simple way you can tip is to leave the small change you'd normally get back.
Don't feel like you need to do this everywhere you go, it's totally up to you, and as we said, tipping in Bali is not required or expected.
Travel with peace of mind. Travel WITH a security belt.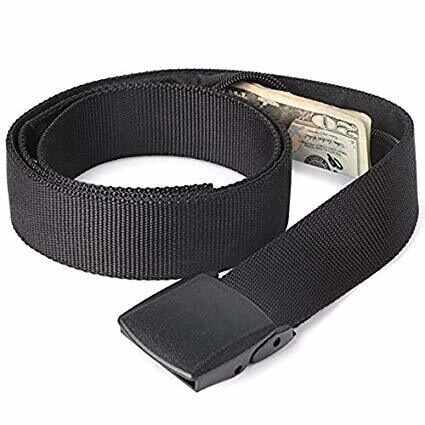 Custom-designed BY the Broke Backpacker FOR broke backpacking, the Active Roots Security Belt will keep your valuables safe no matter where you go.
It looks exactly like a normal belt except for a SECRET interior pocket perfectly designed to hide a wad of cash or a passport copy. Never get caught with your pants down again! (Unless you want to.)
Check on Amazon
Get Travel Insurance for Bali
This post has shown how easy it is to travel in Bali cheaply. However, travel safety in Bali isn't as clear cut as some other countries. With the money you're saving by visiting a relatively inexpensive destination, it's totally worth it to insure yourself and prepare yourself for the unexpected.
Whether there's a natural disaster or your baggage or passport gets lost, you'll travel with much more ease knowing you're covered. Make sure you get insured for Bali!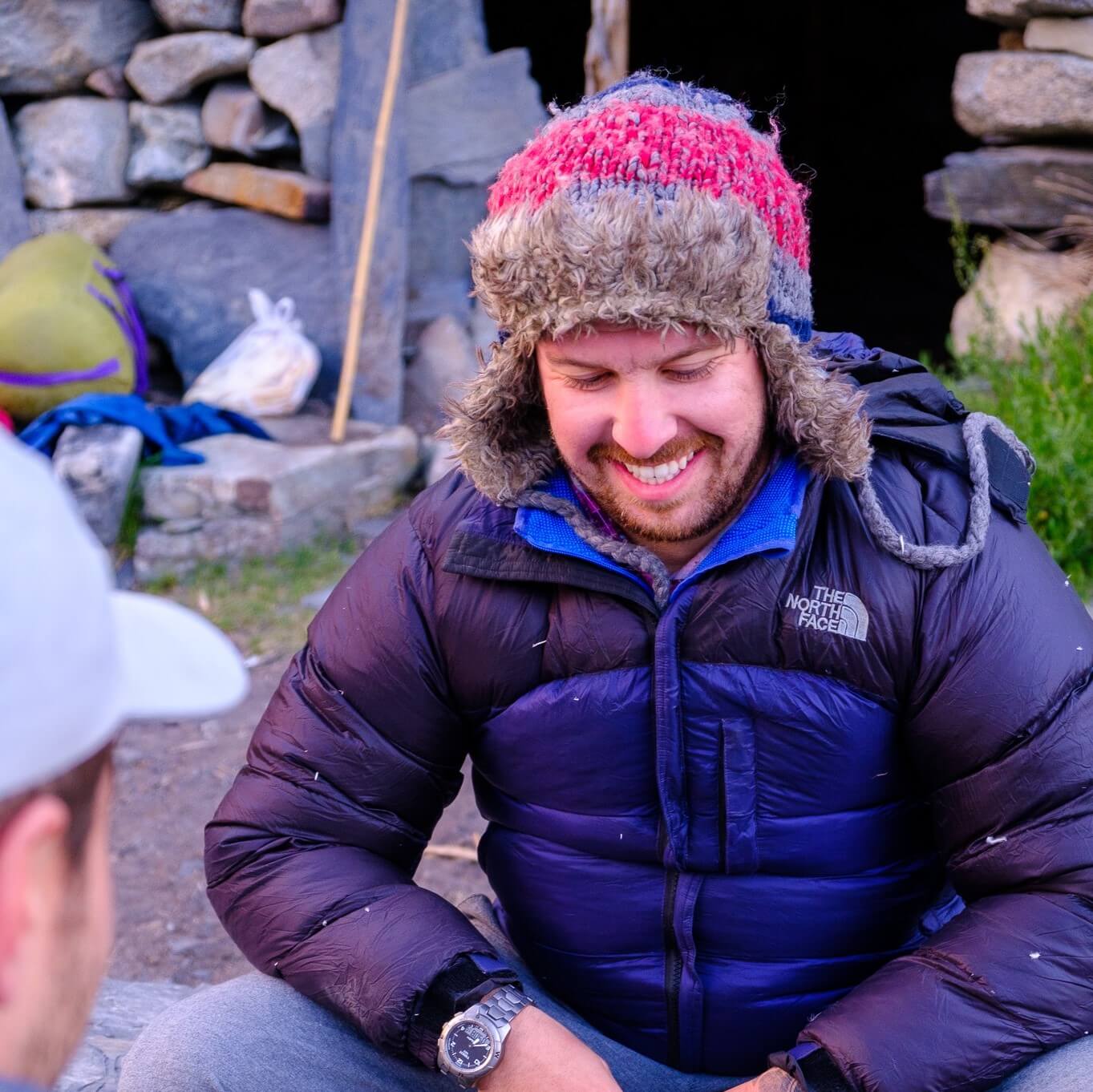 A Story on the Necessity of Travel Insurance
"Once upon a time, I almost lost my leg in a sweltering jungle… 
I battled a seriously nasty infection that snaked up past my knee and by the time I made it to a local hospital they wanted to amputate. I was delirious, unable to walk, and in a lot of pain but I managed to call my insurance provider – they moved me to a much better private hospital where the doctors were able to save my leg.  
I wracked up $15,000 in hospital bills, but these were completely covered by my travel insurance. Luckily, I still have my leg today, and whilst it is permanently damaged, I'm grateful every day it's still attached!
Moral of the story: consider getting travel insurance before you head out into the wilds, people!"
Some Final Tips for Saving Money in Bali
So, how expensive is Bali? We have just a few more things to cover and then you'll have a pretty clear idea.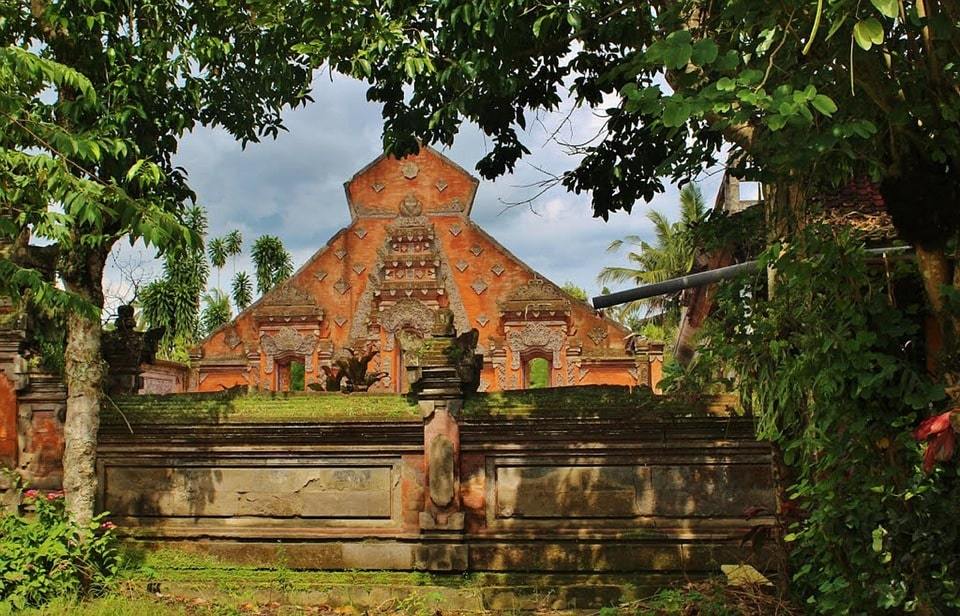 Here are some final tips on how to keep your Bali trip budget in check.
Live within your means: Bali is very affordable, but make sure to keep your spending in check. It's very easy to have a 'living large' mentality when the prices you're used to paying back home are much lower – especially when you're on vacation. Just remember that the little things can add up fast.
Take advantage of the free stuff first: Tours are great, but try out the free stuff first. Who knows, maybe you'll meet a group of friends at the hostel you're staying at that want to go on a group hike. Or, maybe there's a sweet snorkeling spot right next to your accommodation.
Bargain buy: If you're planning to go souvenir shopping at the local markets, don't be afraid to bargain. Don't worry, the vendors are used to it.
Happy hour: These magical hours are very common in Bali, with many bars and beach clubs running regular daily specials.
Pack the essentials for Bali: Things like sunscreen are expensive. Really expensive. Save some money and plan ahead!
Have a water bottle: Don't waste money on plastic, bottled waters; carry your own and refill it in the fountains and the tap. If you're worried about potable water, get a filtered bottle, like the GRAYL, which filters out 99% of viruses and bacteria.
Earn money while you travel: Teaching English while traveling is a great way to make ends meet! If you find a sweet gig, you may even end up living in Bali.
Become a volunteer with Worldpackers: Give back to the local community and, in exchange, you're room and board will often be covered. It's not always free, but it's still a cheap way to travel in Bali.
So is Bali Expensive, in Fact?
So, how much is a trip to Bali? Ultimately, the price of your trip will depend on you. But we think it's safe to say that for most, traveling to this Indonsenisan island is very affordable!
Just to recap, here are our five top tips for saving money:
Eat and drink like a local – the street food is incredible!
Stay in a hostel, or split the cost of a hotel, apartment, or villa with friends
Take the bus or hire a motorbike
Take advantage of Bali's free attractions, like public beaches and free hiking trails
Bargain when you shop for souvenirs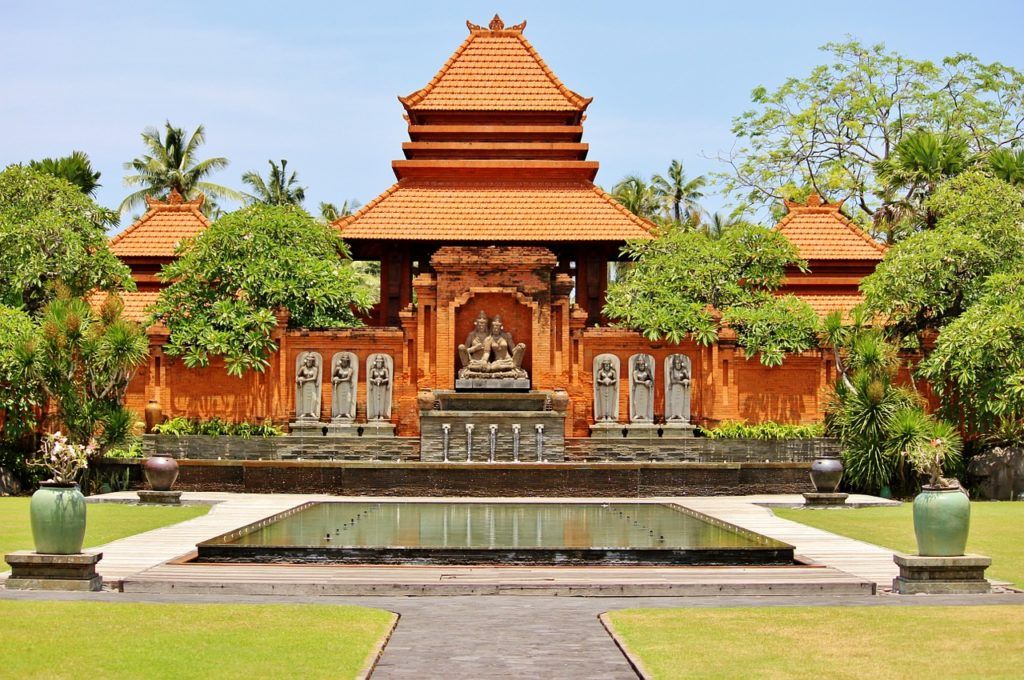 Bali is a very accessible island destination for most travelers. It's stunning, beautiful, and there's an incredible amount of activities, culture, and things to see on a trip to Bali. It's an affordable island paradise that should be on everyone's bucket list. Even solo travelers can visit on a shoestring budget.
With prices so low, there's no reason not to go!
What we think an average daily budget for Bali should be: $30
---
Find out how YOU can support the site.
We're a big site with a big team and this job isn't always easy. But we do it because we love it – we love providing epic and free content. We love the knowledge that our content keeps you adventuring. We don't ask for money, but if you'd like to find out how you can help the site in more organic ways, click the button below.
Thank you for your support 🙂
And for transparency's sake, please know that some of the links in our content are affiliate links. That means that if you book your accommodation, buy your gear, or sort your insurance through our link, we earn a small commission (at no extra cost to you). That said, we only link to the gear we trust and never recommend services we don't believe are up to scratch. Again, thank you!