Travel
How Safe is Mexico City to Visit? (2021 Guide)
Mexico City is an amazing assault on the senses. Bustling, beautiful and bold, the Mexican capital is well endowed with sights to see and things to do. Boasting everything from Aztec ruins and opulent 19th-century palaces to a whole galaxy of tasty street food to try out!
But let's face it, the reputation of Mexico City as a 'safe' place isn't a good one. The city is known for its violence – and its murder rate is terrifying. Combine that with rampant petty theft and occasional natural disasters for a perfect s**t-storm of urban safety issues.
You may be wondering, "Is Mexico City safe?". So to help you travel smart on your trip, we have created this guide to staying safe in Mexico City.
We deal with a whole load of different issues in our handy guide. We'll be covering things like whether the food is safe to eat in Mexico City, if Mexico City is safe for solo female travelers – and just about everything in between.
How Safe is Mexico City? (Our take)
The city center of the Mexican capital is an amazing UNESCO World Heritage Site, complete with a cathedral, palace and the largest square in the Americas – the Zocalo.
But just like Mexico's safety, the city isn't considered the super safe. At least, we can't send you there outright without mentioning some reasons for concern. This big, bustling city may be the economic center of Mexico but… there are high levels of street and violent crime.
And on top of that, there are natural elements to worry about. Hurricanes and earthquakes affect most of the country – and such extreme weather systems can have an impact on the weather in Mexico City (though there would of course not be an actual Hurricane in the landlocked capital,).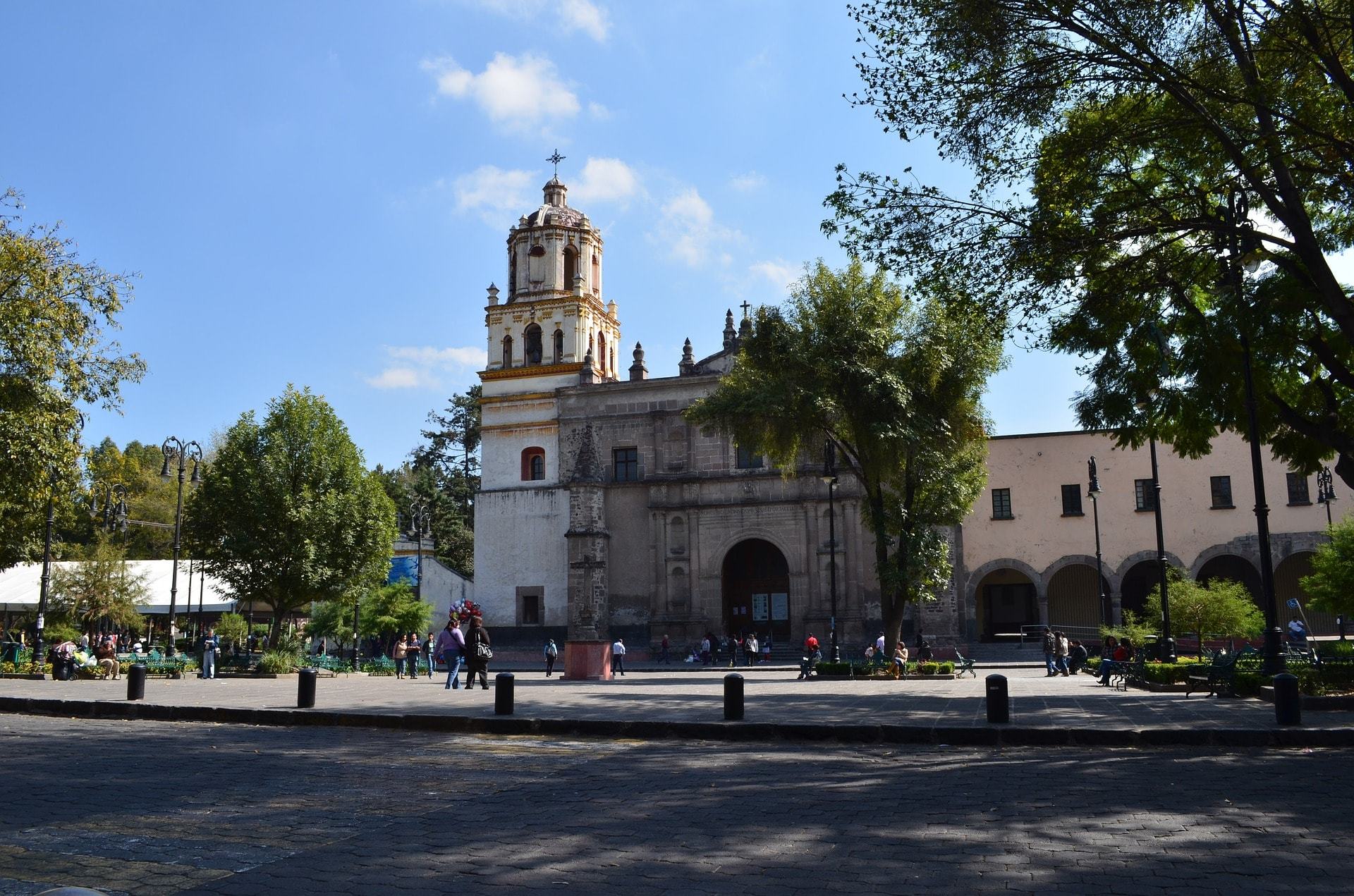 Despite its bad reputation, Mexico City sees millions of tourists every year. But tourism has taken a hit recently because of high levels of crime scaring off travelers.
What people fail to mention is that these crimes are mainly gang-related and not targeted at tourists and visitors.
Plus it happens in certain neighborhoods of Mexico City that you probably won't be visiting. Iztapalapa sees extreme rates of violence against women, for example, but you're not going to find your way there.
Mexico City also has one of the highest police officer-per-resident ratios in the world. So Mexico City security is taken very seriously.
Is it Safe to Visit Mexico City Right Now?
Mexico comes pretty low on the 2020 Global Peace Index: 137 out of 163. Not good.
The crime rate isn't great and it's not showing signs of massive improvement anytime soon. The only saving grace about this is that (for tourists) you should be all right. Tourist areas aren't where you're going to find violence.
But be aware that these are where petty theft will occur. Thieves are usually active around busy areas as well.
Protests can occur without warning. They can be violent. And as a foreigner, you're not allowed to join in anyway.
Nature can be dangerous in Mexico City. Earthquakes and Hurricanes are very common. Unfortunately, these are completely unpredictable.
It's safe to visit Mexico City, but show caution as you go.
Mexico City Travel Insurance
Do you need Travel Insurance for your trip? Even if you're only going for a few days, that's more than enough time to get smote by wrathful angels. Have fun in Mexico City, but take it from us, overseas medical care and canceled flights can be seriously expensive – insurance can, therefore, be a life-saver.
Travel mishaps can and do happen and it is well worth thinking about insurance before you leave home.
We have used World Nomads for years now and I have personally made several claims. Why not get a quote from them yourself?
Do be sure to read the terms and conditions to make sure that the policy covers your needs.
Getting an estimate from World Nomads is simple – just click the button or image below, fill out the necessary info, and you're on your way!

Safest Places to Visit in Mexico City
When travelling to a place like Mexico City, you'll have to do some research instead of hopping on a plane and hoping for the best.
Knowing where to stay in Mexico City will play a big role in our safety. We've listed the best areas and the not-so-good ones below.
Centro Historico
This is where the city was first founded. Once the epicenter of the Meso-American hub Tenochtitlán, the area is now home to several historic buildings and a veritable shit ton of museums.
The area is centered around the massive Zocalo plaza and visitors to the area can enjoy exploring the pedestrian-only streets stretching out from there. While it's not an area for violent crime, things like petty theft and pickpocketing does happen around here, so watch your belongings!
Best Area for First Visits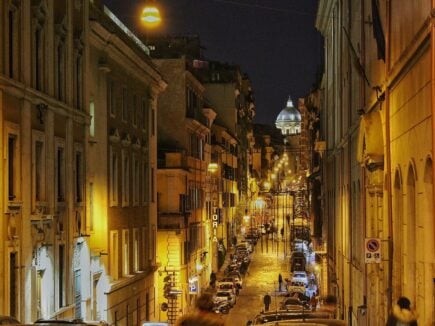 Best Area for First Visits
Centro Historico
With lots of historical landmarks, great shop and beautiful architecture, Centro Historico is an amazing neighborhood to visit.
Roma
Roma is home to Mexico City's quirky subculture. It was the original home of many wealthy Europeans who flocked to Mexico at the turn of the 20th century, and French-style mansions can still be found dotting the avenues and lanes.
The neighborhood plays host to many art installations, and visitors could spend several hours admiring the murals throughout the neighborhood. In addition, there's a hipster-run shop or bar on almost every corner with plenty of restaurants for all tastes making this the coolest place to stay in Mexico City.
Hub for Students and Artists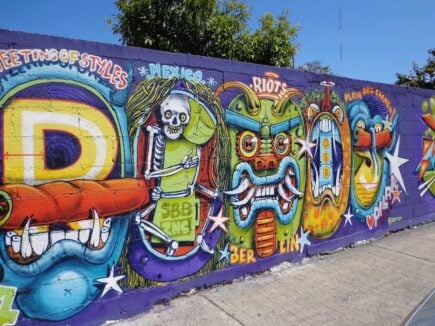 Hub for Students and Artists
Roma
The laid back Roma district attracts artists and youngsters with its charming and peaceful vibe. Hang out in hipster cafes and beautiful parks and admire art installations!
Juarez/Cuauhtemoc
These two colonias – Juarez and Cuauhtemoc – are just north and northeast of Chapultepec and west of the historic center. The area offers many other little neighborhoods, which are overall very safe as it's a very young crowd here.
One of those popular spot is Zona Rosa – a tourist and gay-friendly area lively with shops, tourist agencies, and restaurants. Paseo de la Reforma separates Juarez from Cuauhtemoc, which is mostly residential but has a nice selection of cafes dotting the tree-lined streets.
Ideal for Families
Ideal for Families
Juarez/Cuauhtemoc
With amazing attractions and an overall young crowd, the two neighborhoods are ideal for families, members of the LGBTQ+ community and expats.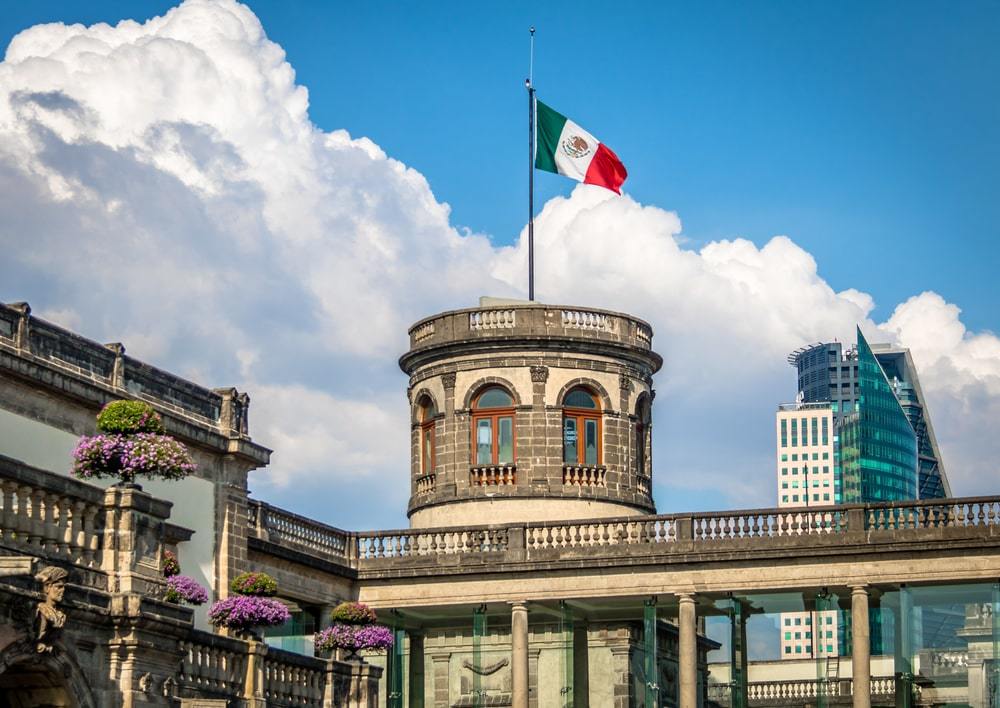 Places in Mexico City to Avoid
Now to the "not-so-nice" areas in Mexico City. While you'll have to keep your eyes open for pickpocketing no matter where you are in the city, there are places you should avoid completely.
ANYWHERE at night: We can't stress this enough. No matter where you are, as soon as the sun goes down, do not wander around the streets. Grab an Uber or a taxi and wait inside shops to be picked up. Most crimes and kidnappings happen while it's dark and that's a risk you can easily avoid.
Iztapalapa: Especially if you're a female traveller, avoid this area completely. Most rapes and assaults have been recorded in this neighborhood, so stay away!
Tepito: This area is right outside the historical center and is famous for petty theft and pickpocketing. Known to be the black market of Mexico City, you can do quite a bit of budget shopping in Tepito, but you should leave all your valuables at home!
Others: La Lagunia, Mercado Merced, Doctores and Ciudad Neza – do not visit these areas alone or without a local guide!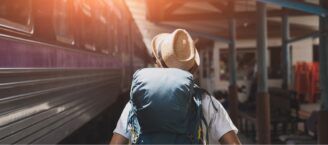 Unlock the The Broke Backpacker's GREATEST Travel Secrets
Sign up for The Broke Backpacker Newsletter to receive weekly tips on how to travel on a budget + a FREE copy of The Backpacker Bible!
17 Top Safety Tips for Traveling to Mexico City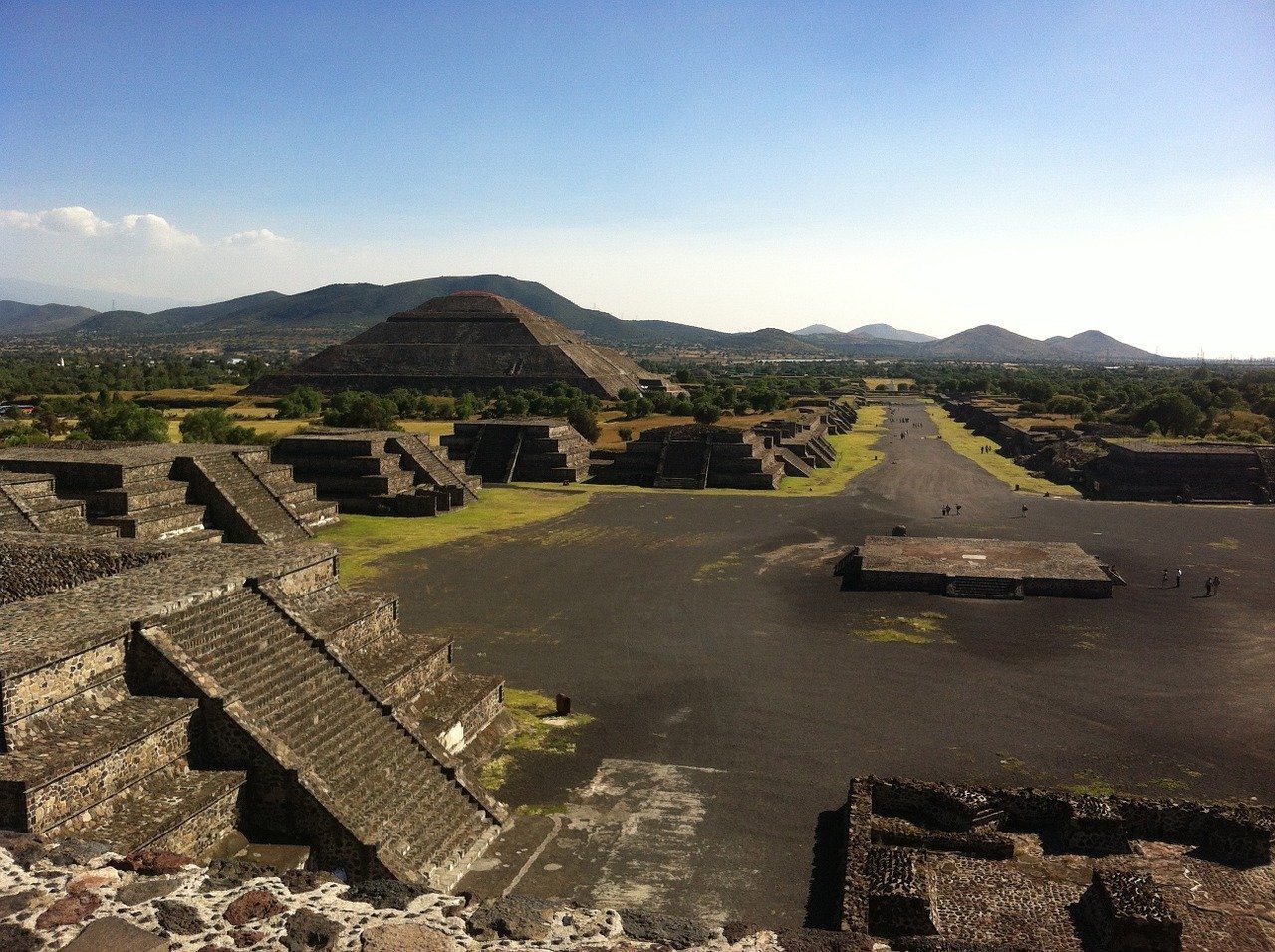 Knowing how to travel safely when being in a foreign country requires more than just a bit of luck and background knowledge. To make sure you'll have the best possible trip, we've listed the most important travel safety tips for Mexico City. Follow these and you'll be perfectly fine.
Don't look like a gringo – blend in. Look at how other people are dressed and try to match it. Makes you a target if not.
And don't look rich – expensive jewelry, SLR dangling around your neck, smartphone in hand… all good indicators for thieves.
Watch out on public transport – especially the B line of the subway as there are lots of pickpockets, especially in rush hour. You can use a money belt to keep your cash hidden and secure.
Try to take money out of ATMs in the daytime – or inside shopping malls; you could be robbed quite easily otherwise.
At night, don't walk: take a cab – a no-brainer. Especially in parts of northern Centro.
Know what to do in the event of an earthquake – the alerta sismica will sound only a few seconds before an earthquake hits.
Get the official earthquake app, too – it's called 911 CDMX. 
Steer clear of people trying to scam you – distraction techniques, luggage helpers, petitions – just ignore them.
Don't resist if someone tries to rob you – having no phone or watch is better than having no life.
Careful when you cross the road – traffic can be mental in the city. Follow the locals.
Always take an official taxi – taxi assaults and robberies have been a pretty big problem… (more on that later).
Follow local news when a storm or hurricane hits – so you can prepare. Hunker down with supplies.
Carry ID around with you – even if it's a copy. The Mexican police can ask for this and if you don't have it, you can be detained.
DON'T DO DRUGS – it may be Narcos-land, but don't even bother. And maybe don't mention any drug-related shows you've seen either.
Careful of same-sex public displays of affection – civil partnerships are legal, but you'll quickly notice the undue attention you get outside of liberal zones.
Brush up on your Spanish – this will help you a lot. And you'll be much less of a gringo if you at least try.
Get yourself a sim card – this helps with things like maps so you never get too lost.
Travel with peace of mind. Travel WITH a security belt.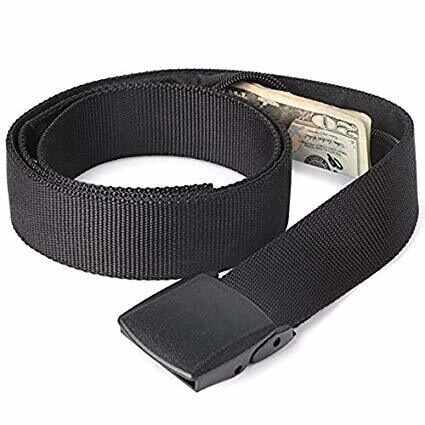 Custom-designed BY the Broke Backpacker FOR broke backpacking, the Active Roots Security Belt will keep your valuables safe no matter where you go.
It looks exactly like a normal belt except for a SECRET interior pocket perfectly designed to hide a wad of cash or a passport copy. Never get caught with your pants down again! (Unless you want to.)
Check on Amazon
Some General Safety Tips from the OG Broke Backpacker
Is Mexico City Safe to Travel Alone?
Mexico City is not exactly the safest place in the world. And by yourself, you're going be a bit more of a target. However, that doesn't mean you can't go alone. Follow these tips and you'll most likely be fine.
Stay in a busy area. When there are people around, a mix of locals and tourists, it feels a lot safer. Plus there will be less chance of actual sketchy stuff happening around you.
Stay at a top rated hostel. There are loads of them. The best ones will be in safe areas anyway. Plus you'll be bound to meet other travelers who you can chat to and get to know.
Always let people know your travel plans. People back home, we mean. It's super important that at least somebody knows where you are and what you're doing.
You should keep your money in different places or have an emergency credit card. If something does go wrong and you lose your wallet… You won't have anything. So don't keep all your cash together. That Active Roots Security Belt would be a good shout.
 Stay vigilant of your surroundings. This basically goes double for a solo traveler. Petty crime is pretty common in Mexico City, so being aware of who's around you – and what they're doing – is also pretty important.
Getting too drunk is not a good idea. If you're out by yourself, chances are you'll have no one to look out for you. Plus it's pretty easy to have bad stuff happen when you've got no senses. Losing your way home is also very unsafe.
Plan where you're going beforehand. Wandering around looking lost is bound to make you a target. 
Keep emergency numbers at the top of your contacts list on your phone. Scrolling through everything during an actual emergency might not work out.
Local knowledge is always best. So get chatting with the staff at your hostel or guesthouse and ask them for their tips and recommendations.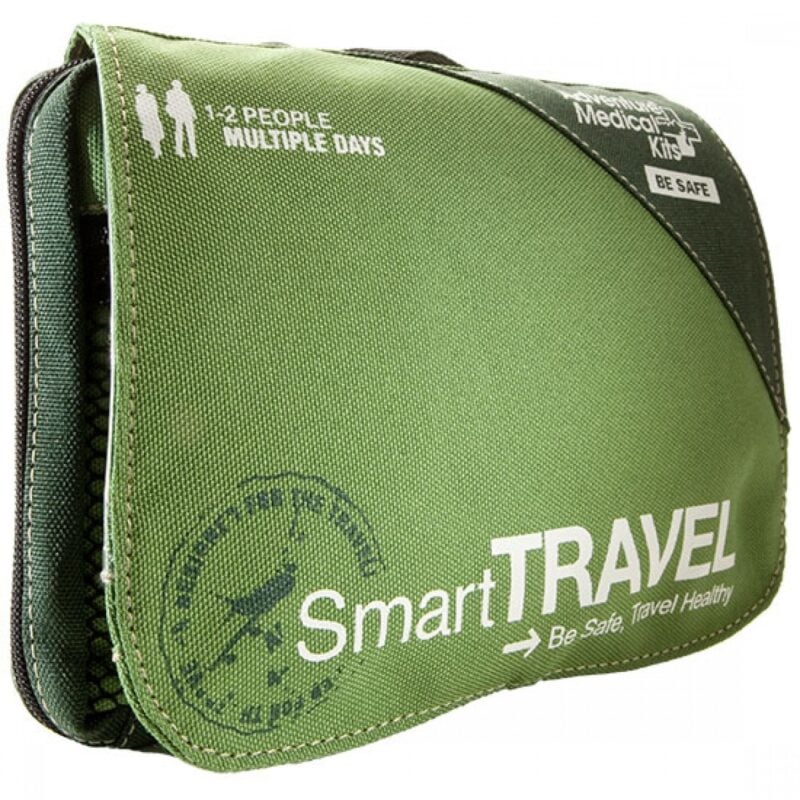 Be prepared for what life throws at you on the road. Pick up an AMK Travel Medical Kit before you head out on your next adventure.
View on REI View on Amazon
Is Mexico safe for solo female travelers?
Female travelers in Mexico City will come up against some issues. It's not super safe at the best of times and for women, it's even less so. There are a lot of dangers for female travelers in Mexico City, most of which have to do with being out at night and public transport.
We've got some tips to help you stay as safe as possible if you're planning to visit.
Sexual attacks happen early in the morning or late at night. Routes on urban buses – or micros – in the south of the city are notorious for this. It's really best to avoid using any public transport after dark.
However, there are female-only taxis, buses, and train carriages in Mexico City. It's a campaign called Atena launched to try to make it safer for women in Mexico City. The buses are pink. It's a good idea to use these.
Sexual assaults do happen in tourist areas, too. Take care wherever you're walking, basically. Especially early in the morning or late at night.
Don't leave your drink unattended. Whether you're at a bar or a restaurant, you're at risk of having your drink spiked.
Wearing revealing clothing is definitely going to get you more attention. A good rule of thumb is just to look around and see what the women are wearing. It will give you a good idea of what to wear in Mexico City.
Mexico as a whole is in the grip of macho culture. Men will catcall, wolf whistle, whatever. Just try your best to ignore and move on. Calling them out can put you at risk, so please show caution in those situations.
Lone women are seen as easier targets for pickpocketing or theft. So make sure your backpack, purse or bag is kept safe and secure.
As a woman, you probably do this one anyway, but be aware of your surroundings. If things don't feel right, remove yourself and head to a safe area.
If you're staying in a hostel in Mexico City, check for female dorms.
Don't open your hotel door to anybody you don't know. This can be a really dangerous thing to do. And make sure your door is locked when you're inside and when you're out.
You don't always have to be polite to people! If someone's getting too close, don't feel like you have to hang around. At the same time, if someone's asking you questions – you don't have to answer. Or you don't have to tell the truth. Judge the situation.
Basically, try to avoid being alone with male strangers. Especially people you don't trust, don't know very well, or just don't get a good vibe from.
Do some research and get yourself a guide to go around the city. This is a much safer way to explore Mexico City and get to grips with what the Mexican capital is all about.
Get a taxi at night. Always. Better yet: get an Uber.
More about Safety in Mexico City
We've already covered the three main questions about safety in Mexico City, but there is plenty more to know. Read on for more detailed information on how to stay safe in Mexico City.
Is Mexico City safe to travel for families?
Though Mexico City isn't famed for its safety, it's actually quite safe to travel to with your family. And it's relatively kid-friendly, too.
There are loads of museums as well as loads of parks often filled with families. Basically, there's a ton of stuff to get involved with – starting with street vendors selling tasty churros, of course.
But, walking around with strollers isn't going to be very easy at all. The city is often crowded. And don't expect to find baby-changing facilities – except in chain restaurants and museums.
So, yes. Mexico City is safe to travel for families. Pace yourself, protect yourself from the sun, and you should have an amazing time.
Is it safe to drive in Mexico City?
There's no point driving in Mexico City as it's incredibly hectic and confusing. And we wouldn't consider it safe either.
There's a lot of pollution and there's a lot of traffic. That's why there's a Hoy No Circula ("don't drive today") rule, meaning lots of vehicles can't drive between 5am and 10pm for one day each week.
If you do hire a car, don't leave valuables on display and keep your doors and windows locked at all times.
And when it comes to actually driving, expect the worst kind of drivers out there. People changing lanes without signaling, running red lights, and generally being erratic. 
Is Uber safe in Mexico City?
Uber is safe in Mexico City. It's cheap to use and there are loads available.
It's actually one of the safest ways to get around the city. And the drivers can be SUPER friendly and helpful, too!
Are taxis safe in Mexico City?
Taxis in Mexico City don't have a reputation for safety. When calling a Taxi, do it through your accommodation or head to Citio taxi ranks. Don't just hop into the next best taxi on the street, these are unregistered and dodgy.
When you arrive at the airport, only get pre-paid taxis. Bus stations have the same.
Radio taxis are more expensive but they're safer. These are available pretty much all the time. You can call them, or your hostel can call them. Either way, they will give you the license number and the description of the car.
Alternatively, you can order a radio taxi through EasyTaxi. This works like Uber. Either of these is a much safer option than the Libre cabs, the pink and green ones that wait to be hailed on the streets.
Is public transportation in Mexico City safe?
Generally, public transport in Mexico City is safe but very busy. For example, the metro carries 5 million passengers a day. With 12 lines and 195 stations, it's the second biggest in North America, after NYC.
It's the quickest and easiest way to get around, but you're going to have to watch out for pickpockets, especially during rushhour.
Another plus is that it's the cheapest metro system in the world. Those visiting Mexico City on a budget will want to take advantage of this a lot.
Then there's the metro bus, which follows 6 lines trundling around the city from 5am till midnight. They are notorious for pickpockets.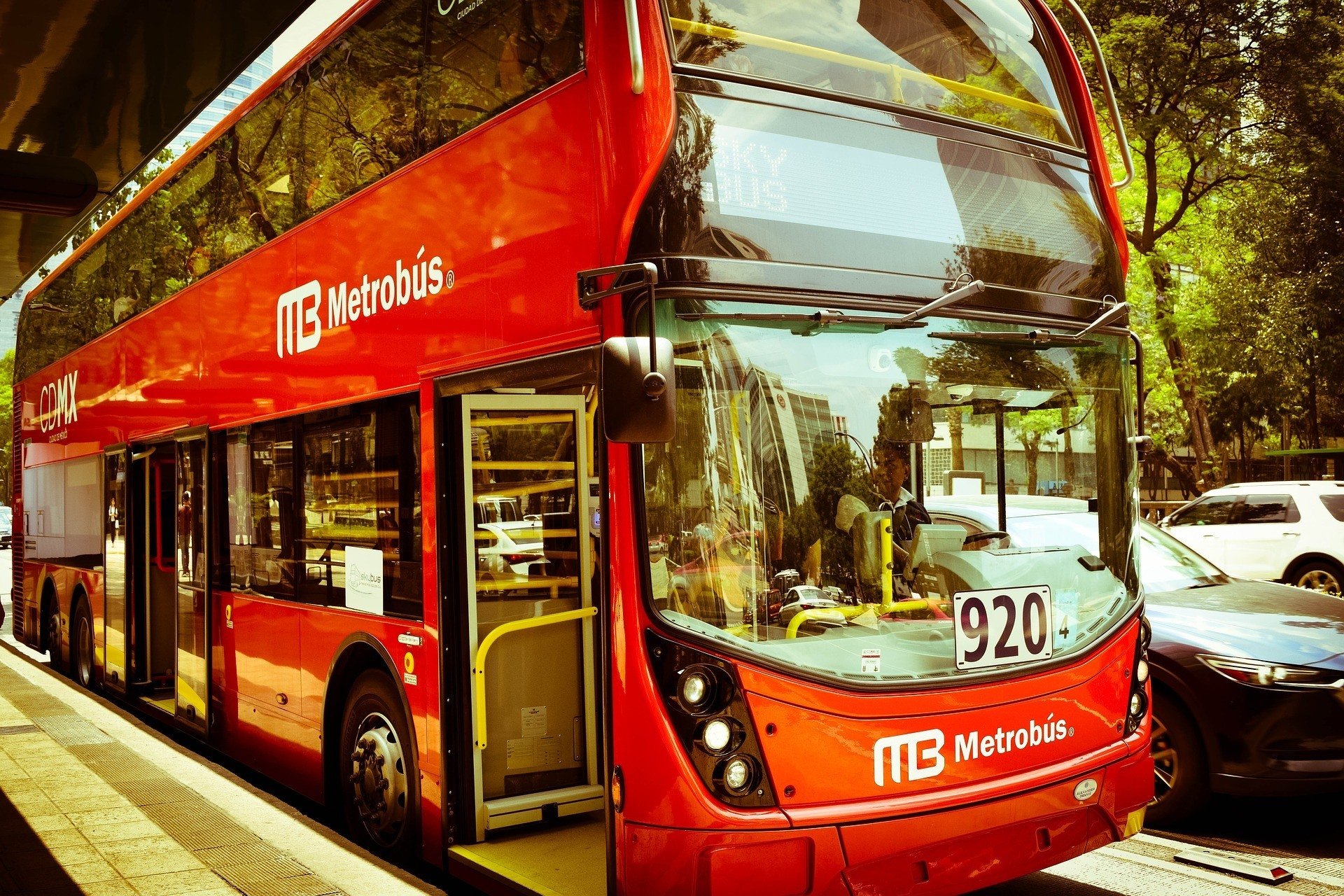 There are also 8 whole lines of trolley buses. Like trams, basically. It's one base fare: 2M$ for any distance. They run till 11:30pm. Obviously, watch your belongings but it's not as bad as the metro bus.
Then there are peseros. These are privately run microbuses that stop at metro stations and pretty much stop everywhere.
Keep everything on you in transit!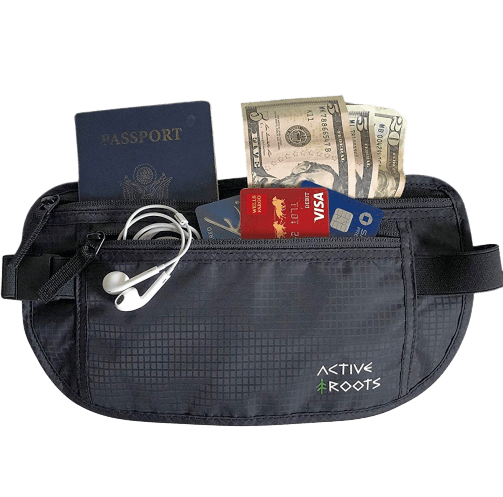 When moving from place to place, you shouldn't store travel documents in a bag, even if it's under your seat or overhead.
A full-sized money belt that stays tucked under your clothes keeps your documents and cash organized during your travels and assures nothing critical gets left behind or stolen.
Is the food in Mexico City safe?
Everyone knows Mexican food. This rich culture has an amazing reputation for food, and the capital is no different. You're going to be able to tuck into rice, refried beans, tortillas, and tacos at any time of day pretty much.
So to help you get the best possible deliciousness out of your trip, we've got some food safety tips for Mexico City for you…
Don't be put off by the color of the quesadilla or gordita stands. They might look moldy, but actually in Mexico City blue corn is popular and it's just as tasty. So tuck in.
Head to stands with a high turnover of locals. This means they're trusted – plus you'll be getting fresh food since the person cooking up a storm will be busy making stuff the whole time.
At street food stands, be wary if you see the person taking money and handing over food with the same hand.
It's a pretty basic one but stick to fresh fruit and vegetables you can peel yourself. 
Avoid ice cubes. Usually, these would have come from a bag in Mexico City, but there's no point putting yourself at risk of a bad tummy.
Make sure that the meat you get served up has been cooked through properly. 
Don't go around trying like five, or ten, different street food stalls on your first day. You won't be used to the natural bacteria that are here.
And last but definitely not least… WASH YOUR HANDS. The simplest thing ever could save you a whole world of (stomach) pain.
Traveling with an allergy? Research ahead of time how to explain your allergy. If you're gluten-free, pick up a handy Gluten-Free Translation Card with descriptions of Celiac disease, cross-contamination risk, and local Mexican ingredients in Spanish.
Can you drink the water in Mexico City?
Some places might claim their water is safe to drink… But we're not so sure. We wouldn't drink the water out of the tap without boiling it for three minutes or filtering it first.
Yes, you can buy disposable water bottles, but please don't! Bring along your own water bottle and prepare your own water.
Want to save the world?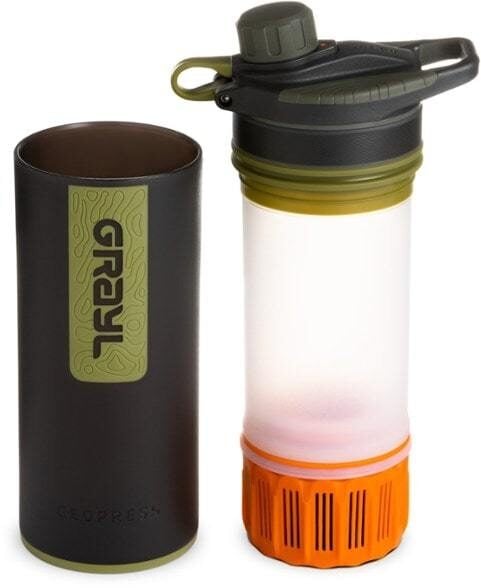 Single-use plastic bottles are a huge threat to Marine Life – Be a part of the solution and travel with a filter water bottle.
The GRAYL GEOPRESS water bottle is the ONLY all-in-one filter water bottle setup you'll need. Whether you need to purify the water from a hostel sink in Kathmandu or a stream trickle in the Andes, the Geopress has got you covered.
Read our full review of the GRAYL GEOPRESS!
Is Mexico City safe to live?
There are things that aren't amazing about living in Mexico City. For one, traffic can be awful. The government is trying to help it, but we wonder how much since it doesn't seem to be working.
Violence in the city is usually drug-related, inter-gang, and pretty much won't affect you. Gringos of all sorts, tourists and residents included, won't be targeted for this sort of thing.
There are safe neighbourhoods – or colonia – to live in. Condesa is in the south of the city and is a little self-contained town with lots of bars, cafes, clubs, restaurants. Parties go on late into the night (good news if you like to party). It's pretty international too; you hear a lot of languages being spoken.
You've just got to choose where you live carefully. Make sure you do your research. Join Facebook groups, go on expat forums, see what life is like and if it will suit you. 
Is it Safe to rent an Airbnb in Mexico City?
Renting an Airbnb is one of the safety accommodation options in Mexico City (and, in fact, the whole country). Not only do you get plenty of unique homes, a massive level of privacy and great value for your money, you'll also have an increased security level due to the two-sided review system of the website. You can check on reviews from previous guests, but don't forget to treat the place with respect, as the host can review you as well!
Is Mexico City LGBTQ+ friendly?
Overall, LGBTQ+ travellers can really find their place in Mexico City.There are gay clubs and venues for members of the community (the Zona Rosa we mentioned earlier is brimming with them). However, same-sex relationships may be slightly less tolerated in certain areas of the city.
There will be moments that set off your intuition. When going out, read the "room" and be sure not to show too much affection with your partner if you feel it will put you in danger.
If you find yourself in an unsafe area – in any country, for the matter – sometimes it's best to just play the game.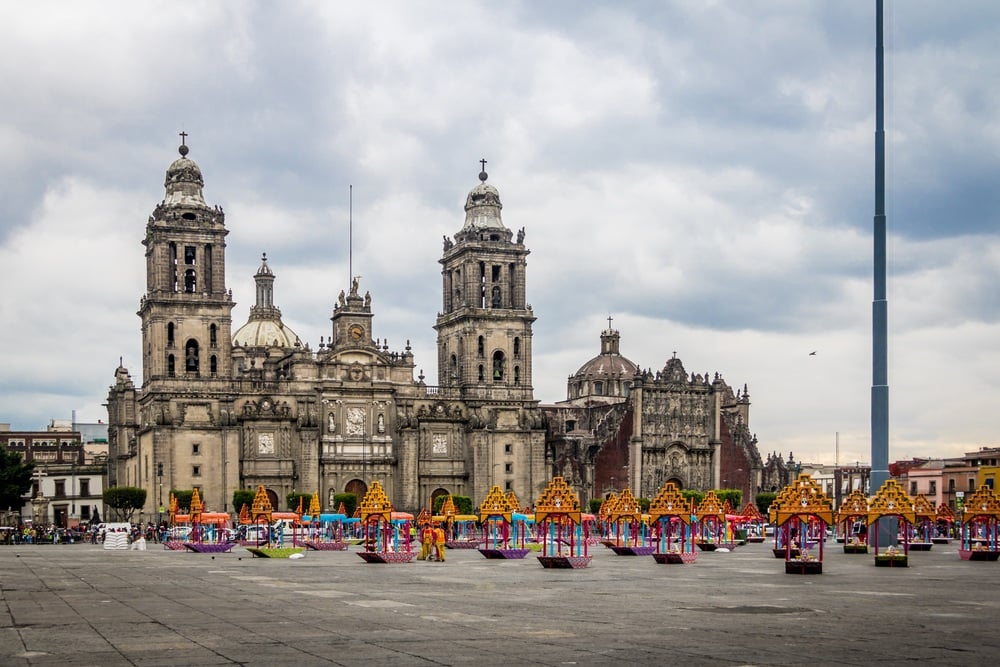 Mexico City Safety FAQ's
For a travel destination like Mexico City, there are lots of different things you have to consider when it comes to safety. We've listed the most common question, answers and facts to make your trip as easy as possible.
So, Is Mexico City Safe to Visit?
Yes, Mexico City is safe – but only if you use your common sense and follow the rules of society! It might have a horrible reputation and there are definitely areas where you should never step a foot in, but if you look a bit closer you'll see that it's not all bad. 
The murder rate IS high – but the victims are almost all the time somehow related to the narcos – the drug trafficking gangs who run the show here. Unless you're somehow getting involved in this nasty world, you won't be targeted. You're a visitor and tourism is important for Mexico as a whole. Don't sweat it.
Make being vigilant and being smart the norm. And have you thought about getting Travel Insurance for your trip? You can get a quote from World Nomads by clicking on the link below.
Disclaimer: Safety conditions change all over the world on a daily basis. We do our best to advise but this info may already be out of date. Do your own research. Enjoy your travels!
---
Find out how YOU can support the site.
We're a big site with a big team and this job isn't always easy. But we do it because we love it – we love providing epic and free content. We love the knowledge that our content keeps you adventuring. We don't ask for money, but if you'd like to find out how you can help the site in more organic ways, click the button below.
Thank you for your support 🙂
And for transparency's sake, please know that some of the links in our content are affiliate links. That means that if you book your accommodation, buy your gear, or sort your insurance through our link, we earn a small commission (at no extra cost to you). That said, we only link to the gear we trust and never recommend services we don't believe are up to scratch. Again, thank you!