Travel
5 Best Satellite Phones for Backpacking of 2022 (Buyer's Guide)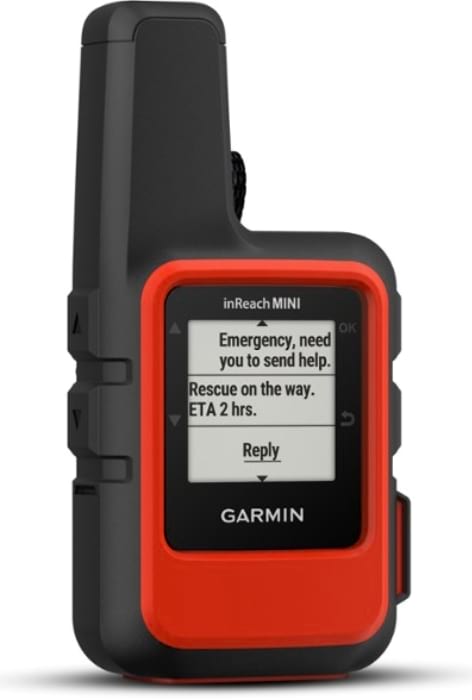 Cell service typically cuts off as soon as things start to get interesting. Once you're a few miles from the nearest gas station and beginning to get your hiking rhythm, your phone will be nothing more than an expensive digital camera.
Loads of us tiptoe off into the wilderness to disconnect, so the lack of service can be a relief – until something goes wrong.
Anyone heading off the beaten track has to be aware of how precarious any situation can be. The more you explore the most remote sections of the earth, the more you learn how unpredictable nature can be.
If you break an ankle two days into a five-day through-hike, you can't simply walk out of there.
Whether it's a mechanical, natural, or physical ailment, having a satellite phone tucked away is essential for mountaineering, proper hiking, or any extreme adventure tourism.
In this post, we're going to tell you all about Satellite Phones and help you decide which one is best for you.
A Word on Satellite Phones
Hopefully, you'll never have to use your satellite phone, but you still want to invest in the perfect phone for your needs so that if you do have to whip it out, you'll have the right plan and coverage to make the call. It's fair to say that Satellite Phones are no an inclusion on your typical backpacking packing list.
We'll walk you through the perks and drawbacks of the best satellite phones for backpacking on the market so you can find the phone that will be ready when you need it the most. 
Whether you plan on hiking through remote North American wilderness, roaming deserts and safaris, or getting as far away from civilization as possible without a rocket ship, this article will walk you through your digital first aid kit. 
Quick Answer: These are the Best Satellite Phones for Backpacking of 2022
#1 – Iridium Extreme 9575
#2 – Inmarsat IsatPhone 2
#3 – Iridium 9555
#4 – Globalstar GSP-1700
#5 – Thuraya X5 Touch
Buyers Guide To Satellite Phones
Not all satellite phones are made equal, and minute differences will have a gigantic impact on what your phone can do.
The main difference between satellite phones is where they send their information. Some companies offer an arsenal of Low Earth Orbit (LEO) satellites that provide unparalleled coverage and call quality.
Others rely on fewer geostationary satellites rotating 30,000 miles above the equator that reach over 90% of the globe but fall short of covering the poles.
In Outerspace and the palm of your hands, other vital aspects make different providers and phones unique. Here are a few key categories that separate satellite phones.
Features
These phones have one goal: to work no matter where you are. You won't find loads of highfalutin perks and web-browsing abilities on your satellite phone, but these also aren't your father's satellite phones. 
Modern technologies have allowed these phones to offer up more than ever.
High-end satellite phones can be transformed into Wi-Fi hotspots and feature GPS location tracking that makes it easier to call for an evac. Others have SMS and emailing options built-in so you can keep tabs on work from base camp through the summit. 
Battery
No matter which satellite phone you travel with, don't forget to fully charge your lifeline before leaving the house and keep it off until you need to use it. If you follow these simple procedures, any satellite phones on our list last for hours of call time.
However, if you need to keep your satellite phone on at all times and anticipate making several calls throughout a long weekend, don't settle for mediocre. Best-in-class call options like Inmarsat IsatPhone 2 give you eight hours of call time, while others can die in less than 3. 
We'll lay out each option's specific lifetime below. If you plan on pushing your batteries to their limits, the Iridium Extreme 9575 offers 30 hours of standby time in a water-resistant, wide operating temperature range.
If that's still not enough, stranded explorers can switch out the batteries in these units quickly, and a spare battery won't take up much luggage space.
Coverage
There's no point in a satellite phone if you can't use it when it matters most. You'll be taking your phone deep into the backcountry, and you'll have to do extra research to make sure you have services wherever the path may take you. 
Start your search by coming up with a slight notion of where you will take your satellite phone and choose a provider guaranteed to cover your area. 
Here's a quick idea of different provider's coverage options.
Iridium provides coverage using 66 low orbit satellites to cover 100% of the globe. This extensive network gives you crystal clear communication in the swamps, on the ridgelines, and anywhere you get stuck with a flat tire. 
Dropped calls have been reported in valleys blocked by high canyons, but there's still no better network of satellites and coverage than Iridiums. 
Inmarsat is the other leading satellite phone provider, and their coverage comes from four satellites orbiting the equator along with the Earth's spin. These satellites are six miles from Earth's atmosphere but still provide stellar coverage to over 90% of the earth. 
However, once you get close to the north and south poles, your signal will slowly fade through Inmarsat as you'll get too far from the satellites hovering over the equator. 
Globalstar is the newest competitor in the scene, and their network is still a work in progress. They have a small collection of LEO satellites that is ever-growing, and they are slowly beginning to cover a large majority of the Earth. 
Unfortunately, their ultimate coverage goals are still years away, and today there are still large areas uncovered by their satellites. Globalstar phone owners must double-check the current coverage maps before heading out on their next trek to ensure they won't be up the creek without a signal. 
Plans
Don't forget to add minutes. 
Without a plan, your satellite phone is about as valuable for your pack as a brick. Plans vary by provider and are constantly in flux. Be sure to shop around from different retailers to find the plan that works best for you, as there are often deals to be found if you look hard enough.
Depending on what you are using your satellite phone, you can buy or rent your phone and purchase a prepaid, monthly, or annual plan, or add on minutes like a burner. 
You can expect to pay about a dollar a minute for your talk plan on a satellite phone. Adding on texting, email, or GPS features will tack on more charges. Still, buying a Satellite phone can still prove cheaper than buying a GPS device so look at it that way.
We recommend timing your purchase with a deal that works for you and making sure you buy your phone and plan simultaneously. Inmarsat will often throw in a free phone if you sign up for a year-long plan.
Rules and Regulations
Do your research before throwing your satellite phone into your luggage. A surprising number of countries heavily regulate satellite phone use and some that outright ban the technology.
India, Russia, Nicaragua, China, and Chad top the list of several countries that will confiscate your cell phones at the border, and some have arrested travelers for using the technology. 
If you are planning on entering restricted satellite space, you should look towards alternate forms of communication. We'll explore satellite-powered messenger devices below which serve as great alternatives if you're heading to a no-fly zone. 
Iridium 9555
> $
> Simple-to-use interface
> Comes with Handsfree options
Globalstar GSP-1700
> $
> Affordable
> Offers great texting, email, and coordinate sharing abilities
The Best Satellite Phone For Backpacking?
A satellite phone is a piece of gear you hope you never have to use, but it only takes one emergency scenario to justify keeping one handy. 
When it's time to make the call, you probably won't have the luxury of time to wait around for faulty satellites to connect, and one dropped call can spell doom for your trip. 
We spent some serious time away from cell towers compiling our list of the best satellite phones on the market. These bad boys will always be ready when you need them the most, as long as you remember to pack the charger. 
Iridium Extreme 9575
Specs
Battery hours (talk/standby): 4/30
Coverage: Everywhere
Waterproof? Yes
Price: 1145
Thanks to Iridium's LEO satellite network and excellent battery life, this satellite phone is the best of the best. If money isn't you're deciding factor, there is no other option that compares to the Iridium Extreme. 
These phones use military-grade technology to provide the durability needed for extreme adventure from the motherboard on out. They're water-resistant, dust and shock-proof, and more than capable of taking a few blows and working fine. 
All of this is supported by 100% coverage across the earth, so you'll never be too far gone.
There is no other phone on the market that offers the same combination of reliability, powerful battery life, hardcore design, and the possibility to add on a Wi-Fi hotspot. 
+Pros
Most durable phone on the market
Worldwide communication
Can be upgraded with a Wifi Hotspot
Inmarsat IsatPhone 2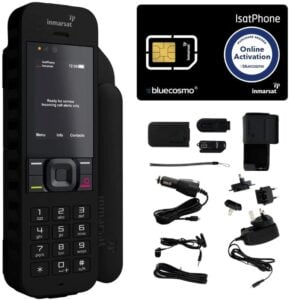 Specs
Battery Life (hours): 8/160
Coverage: 6 continents, no poles
Waterproof? Yes
Price: 599
Inmarsat is the other worldwide satellite phone leader, and their flagship phone presents a hefty challenge to the dominance of the Iridium Extreme. The first thing that jumps out is the affordable price point. 
While this phone may not have the eye-popping features of the industry leader, it also has an enticingly low price, and there is a meager chance you'll ever need anything more than this LsatPhone. 
The phone features a dedicated SOS button that pings help thanks to the included GPS tracker. The emergency center is located in Texas which won't do you much good if you're in Asia, but North, Central, and South American adventures will have a reliable support system in their time zone.
Take your time while shopping for the LsatPhone, and you could be rewarded with deals, as the phone is often offered for free if you purchase a year-long plan. A lightweight design and incredible battery life highlight this barebones, advanced satellite phone.
+Pros
Affordable and Lightweight
Best Battery on the Market
Can often be found for cheap
-Cons
Outdated Interface
Chunky Antennae
Won't work in Antarctica
Iridium 9555
Specs
Battery Life (hours): 3/30
Coverage: Everywhere
Waterproof? No
Price: 945
Our second Iridium option gives you access to the 100% satellite coverage of Iridium satellites at a lower price than the extreme 9575. This phone won't come with the same military-grade protection as its extreme older brother, but that certainly doesn't make it frail. 
This satellite phone retains tons of great features from the mobile phone industry providing a simple-to-use interface and a headset for hands-free calling. 
You'll really feel like a wilderness explorer from Hollywood when you whip out the clunky antennae before each call, but finding reception will be quick and easy whether you're halfway up the Cotopaxi or halfway down the Amazon river.
It's built tough, small enough to fit into any day bag, and provides hours of call time per battery. The one-button emergency ping is the cherry on top, making this an excellent satellite phone for millions of adventures.
+Pros
Older Model, which means discounts
Backlit display
Comes with Handsfree options
-Cons
No GPS positioning
Manually activated antennae
Has been known to drop calls
Globalstar GSP-1700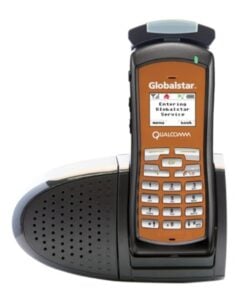 Specs
Battery Life (hours): 4/36
Coverage: 3.5 Continents
Waterproof? No
Price: 499
The cheapest satellite phone on the market, Globalstar is still working out the kinks of its satellite phone service. 
While the coverage is excellent in North America, there are miles and miles of magical scenery that the Globalstar still can't cover. Because of this, we don't recommend taking this satellite phone with you on trips to Asia or Africa as the coverage simply isn't there yet. 
If you plan on doing most of your traversing within the United States or Europe, you may not need anything more, and this phone works well as an affordable option for those who only need a satellite phone for a special occasion. 
This is the companies first foray into the phone universe having previously offered up only satellite messengers. You can bank on the technologies packed into this device to improve steadily over the next few years, and the present-day iteration offers great texting, email, and coordinate sharing abilities. 
+Pros
Cheapest Sat Phone on our list
Full Keyboard
Deals as low as 65$ for 150 minutes
-Cons
Poor coverage network
Poor battery life
Not Waterproof
Thuraya X5 Touch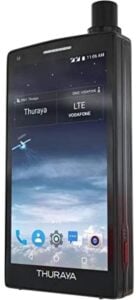 Specs
Battery Life (hours): 9/160
Coverage: 2.5 continents
GPS: Yes
Price: 1229
This satellite phone has incorporated many popular elements of smartphones such as a touchscreen and 4G LTE capabilities. It's still no iPhone, but Thuraya has provided the most feature-rich satellite phone on the planet. 
What it hasn't provided is worldwide access. Thuraya does not currently provide service for this phone in North or South America.  
If you're staying in the old world, it's a worthy companion. The phone features a 5.2" HD touchscreen, runs on an Android operating system, and even includes a camera. Two separate SIM slots allow you to use this phone on GSM cell networks and easily switch to satellite service.
At first glance, having a touchscreen phone on your harrowing outdoor adventures sounds like a recipe for a quick cracked screen. The X5 touch also looked ahead enough to come with gorilla glass protective coating and IP67-certified water and dust resistance. It may look like a fragile cell phone, but it holds up to harsh conditions.
Thuraya's biggest flaw is that it runs on the same satellite technology as Globalstar phones which do not provide an incredibly extensive coverage map. Again, it won't work in North America.
Make sure you look up the current coverage capabilities of this phone before you head off into the woods. 
While it does have a bit of both worlds, the Thuraya doesn't quite excel in either. If you highly value your smartphone's user interface or want one cell phone that can place calls and send texts in various scenarios, you won't have to pack anything else.
+Pros
Android operating system
Surprising battery life
Dual sim capability
-Cons
No coverage in the new world
Most expensive phone on the market
Does two things without doing one well
Satellite Messengers For Backpacking
There are loads of situations where nothing can beat a call. Most emergency scenarios bring with them a certain amount of chaos. Placing one call will allow you to describe the severity of your emergency, your location, and exactly what you need to get out of there better than sending foreign aid workers a series of text messages.
However, they come with loads of extra expenses and inconvenient plans for a device you may not end up ever using. Satellite Messengers are more affordable than satellite phones and come with the same connectivity levels. 
Suppose you're not planning on free soloing any significant faces any time soon or wind up a week away from the nearest gas station. In that case, a simple Satellite Messenger will allow you to easily communicate via text or email with the outside world at a fraction of the cost. 
Satellite messengers are also easier to bring into some countries. If your destination of choice has outlawed satellite phones, the messengers we cover below are often great legal ways to get your message across. 
Garmin InReach – Mini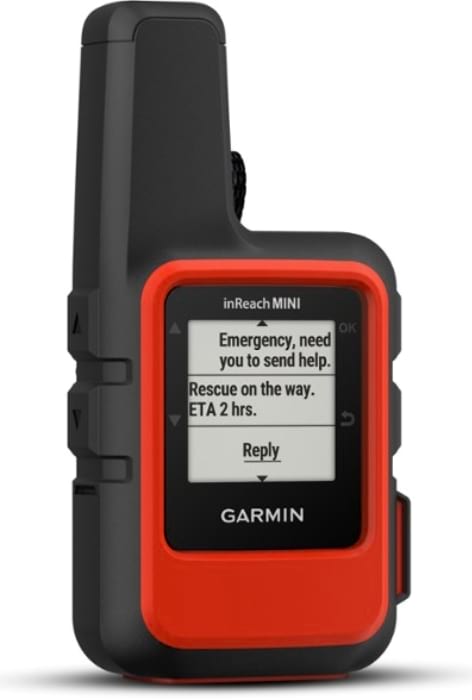 Hundreds of dollars cheaper than some of the most affordable satellite phones and just as effective at non-emergency communication, you can slide this sucker into any pocket and coordinate pick-up times on your way down the mountain.
The Mini moniker is not messing around. It would easily fit in the palm of your child's hand. This is one of the smallest satellite communicators on the market, and Garmin didn't have to sacrifice durability or performance to get to such a small size.
You must purchase a subscription plan to use your phone, but the plan comes with additional perks. You can easily transmit your GPS location to a Garmin call center at the touch of a button.
Texting works slowly, as there are only two buttons to press to sort through the entire alphabet. This makes sending and receiving tons of texts confusing fast, so entrust only simple communication to your handheld device. 
It's worlds away from the abilities of a satellite phone, but so is the price point. 
Garmin InReach Explorer
The Explorer isn't quite as barebones as the Mini. It provides up-to-date weather information, a compass, route planning, and, most importantly, a few more buttons. This satellite messenger is more than capable of checking in with the folks at home or texting in for help if necessary.
It provides the same one-button emergency beacon services as other Satellite messengers, and the larger interface makes it a bit easier to send complicated messages. The emergency beacon on this device sends a signal to rescuers every 10 minutes to constantly provide an up-to-date path out of your bad situation.
Both of these Garmin Satellite Messengers work on the Iridium satellite network which allows the devices to work wherever the journey takes you. What makes them really stand out is the accompanying app.
You can easily sync up your traditional smartphone to either one of these satellite messengers to have access to your full keyboard while sending satellite messages. 
Final Thoughts – So Which Satellite Phone is the Best?
That's about all there is to it! 
Satellite phones don't have the same high-tech features as modern cell phones, but the technology in these handheld devices comes in handy when it matters most. 
That goes double for the Iridium Extreme 9575, which we feel is the best phone no matter the itinerary. The phone is 8 ounces of 100% global satellite coverage encased in some of the most durable phone materials on the planet. 
Whether you plan on getting lost or getting dirty, you can slip this satellite phone in your pocket and expect it to turn on. 
If you're shopping on a budget, the Inmarsat IsatPhone 2 will allow you to save a few hundred bucks without sacrificing coverage or battery life. 
Whatever phone you choose, hike with confidence knowing that you have a quality SOS option to prevent a bad situation from becoming life-threatening. Always hike safely, pack for all weather, and bring back up. 
---
Find out how YOU can support the site.
We're a big site with a big team and this job isn't always easy. But we do it because we love it – we love providing epic and free content. We love the knowledge that our content keeps you adventuring. We don't ask for money, but if you'd like to find out how you can help the site in more organic ways, click the button below.
Thank you for your support 🙂
And for transparency's sake, please know that some of the links in our content are affiliate links. That means that if you book your accommodation, buy your gear, or sort your insurance through our link, we earn a small commission (at no extra cost to you). That said, we only link to the gear we trust and never recommend services we don't believe are up to scratch. Again, thank you!
Your Favourite Travel Blog Needs YOU!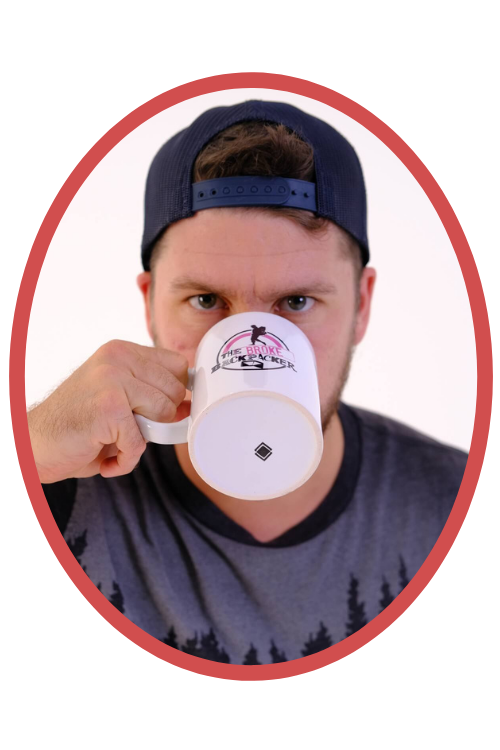 Ads SUCK. Nobody likes ads. So you know what we did?
We cut them from our site!
Instead, we're simply counting on YOU – our dedicated community of adventurers and renagades – to support the site. No Patreon and no ads: just you, The Broke Backpacker, and good vibes central. 😀
There's nothing you have to do; just keep browsing, use your adblocker guilt-free, and enjoy our EPIC content.  And if you want to learn about how you can help more, read our support the site page.