Travel
5 Best Hotel Booking Sites (2021 MASSIVE Review)
In the age of the internet, there is no shortage of resources to book the perfect hotel room!
With SO many choices and options, you may be wondering, what is the best hotel booking site? Or at least, how to book cheap hotels online.
Back in the day – before Airbnb and Booking.com – we, backpackers, had to find an available room on the spot. While there is a certain nostalgia in roaming the streets of a new town with backpacks and sweat stains, nowadays, finding the perfect hotel room can be done from the comfort of your home and phone.
Depending on your trip, it often makes much more sense to reserve a room in advance on a hotel booking site. Maybe you're limited on time or you're visiting a remote destination. Perhaps you're on your honeymoon or you just need to book the first night after a flight.
From metasearch engines to online travel agencies to luxury villas to backpacker hostels, finding a hotel online and booking has never been easier, but it's also never been more overwhelming.
Out of all of the most popular online hotel booking sites, which website is the cheapest? You may be questioning how to get a cheap hotel room last-minute. Or what is the best site for hotels…?
Apartments? Hostels? Which sites have the best options? The best user experience?
It's a minefield of confusion. So, to help you sort through the slog, I have compared the best hotel websites below.
I've thrown dozens of scenarios at these sites: different cities, amounts of people, times of the year, etc. My guide will attempt to answer which hotel booking site is the best. It's all about how to book cheap hotel online, find awesome spots, AND the best deals!
Use these sites for comparing prices for guesthouses, corporate hotels, dorm beds, cheap hotel rooms, bed and breakfast stays, and more. These are the best hotel booking sites.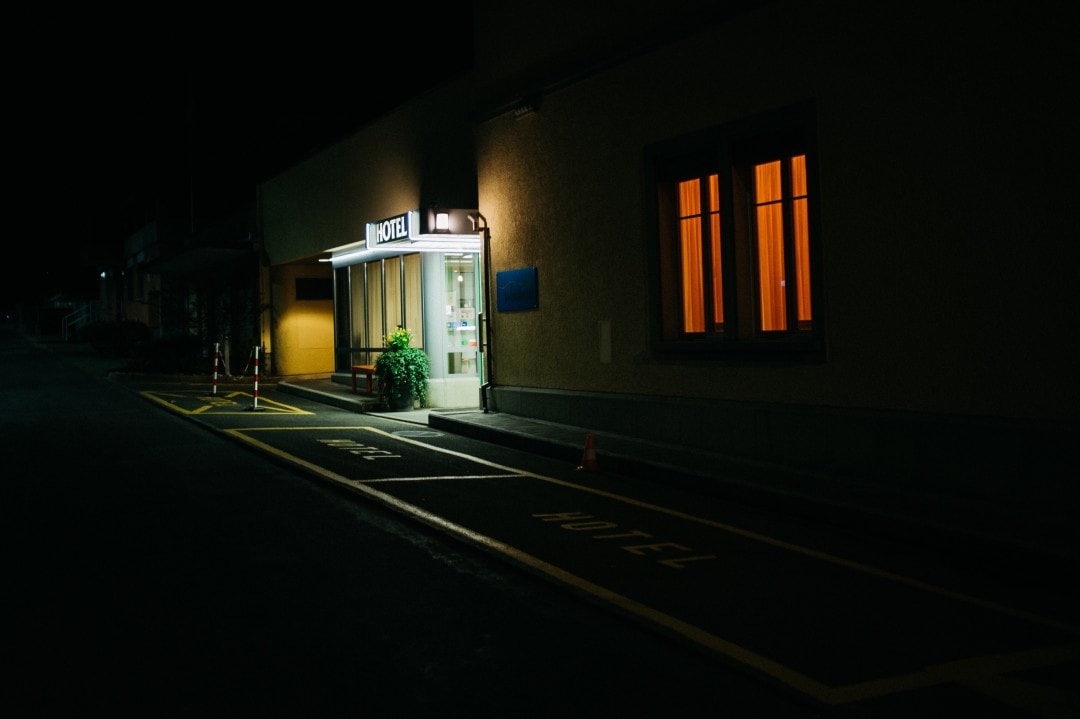 Quick Answers: What Are The Best Hotel Booking Sites?
The Best Hotel Booking Sites Reviewed
I have individually reviewed my pick for top hotel booking sites. I've left most "aggregators" off of this list and mainly reviewed hotel booking sites that let you search, pay, and process all the way through (i.e. not sites like Kayak).
That said, we do really like HotelsCombined, so I have reviewed this aggregator site.
Be sure to check out all of these hotel booking websites because your results may greatly vary based on numerous factors. After the reviews for these hotel booking sites, you'll find my a section on tips. These are my personal tips on to how to get cheap hotel rooms using these search engines.
Booking.com – The Best Hotel Booking Site Overall
In my opinion, Booking.com is one of the best hotel booking sites because it seems to offer the most options: a healthy mix of hotels, apartments, hostels, and guesthouses all at great prices. I've found that you can score some really cheap hotel bookings on Booking.com for many destinations across the world, whether you booking last-minute or months in advance.
After years of traveling, I think Booking.com is the best hotel search engine because of its sheer amount of options. I've found great apartments for four people under $30 a person, even while backpacking through Europe! When it comes down to it, no other hotel booking site is better at finding deals under $100 a night.
What are the drawbacks? Well, Booking.com could have a better user interface. You have to keep entering your dates and it's harder to just browse at the options at leisure. This is a small disadvantage but it can really grate on the nerves.
Backpacker Tip: Don't forget to look for last-minute booking deals! I've found some great discount hotel prices the day before on Booking.com, so always keep your eyes peeled!
Finally, I can really appreciate that all of the costs are represented upfront, even taxes. Many other hotel sites will try to bury fees until you go to pay, and sites like Airbnb and other online hotel booking sites tend to have extra fees for security, cleaning, etc.
Pros: Best hotel booking site for affordable rooms and tons of options from hostels to luxury hotels.
Cons: Not the best in user experience, nor the best hostel options.
Hostelworld – Best Booking Site for Hostels
When it comes to booking hostels, no other booking site comes close to Hostelworld. Hostelworld is the absolute best site for booking a dorm bed or finding the cheapest places to stay in!
I can't tell you how many times I've used Hostelworld in my long-winded backpacking career. If you are traveling solo, or want to meet other travelers on your vacation, booking a hostel dorm bed and experiencing the hostel life is an absolute must!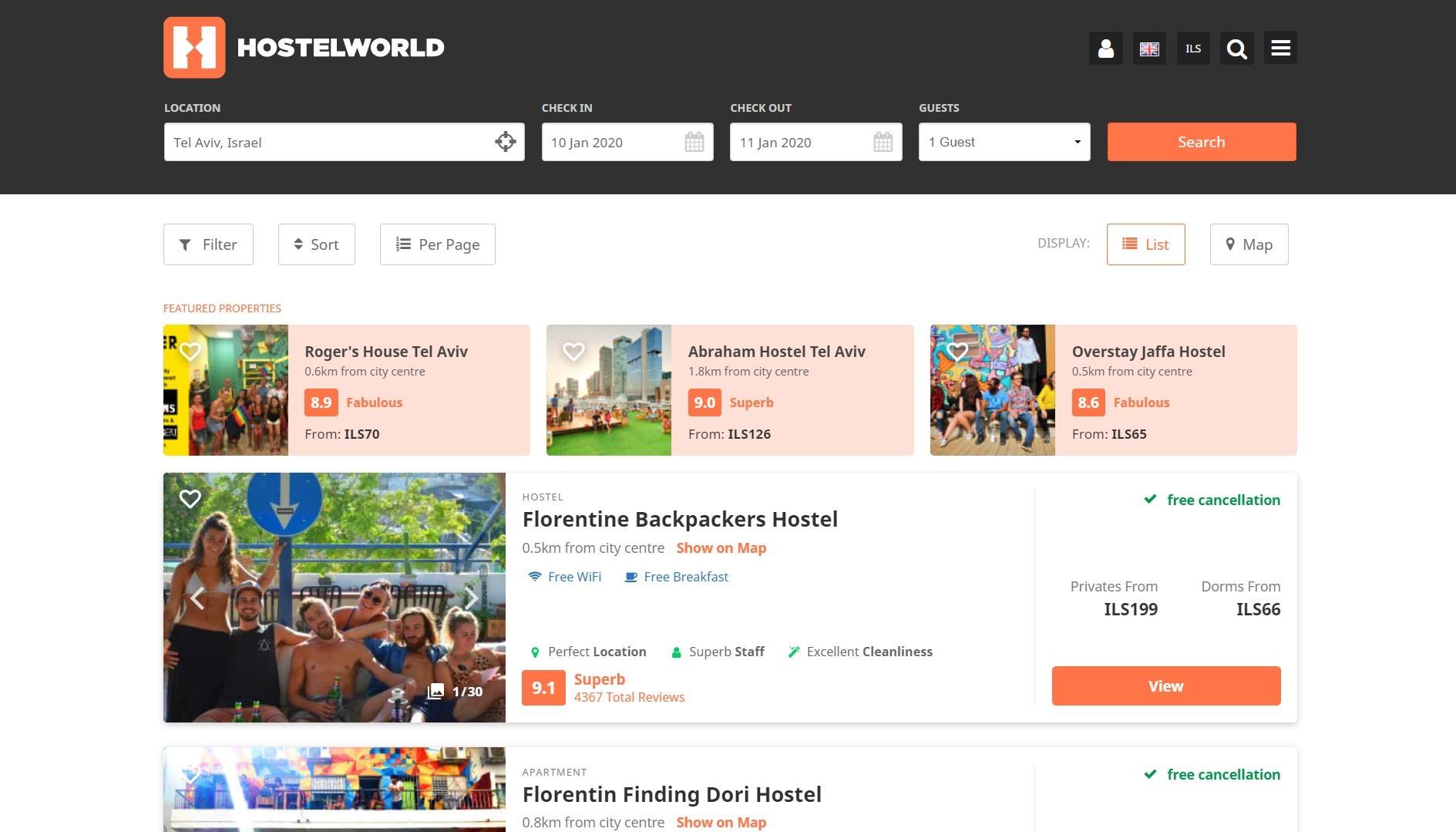 Whether you are traveling through Europe, backpacking Colombia, or discovering Thailand, you'll end up using Hostelworld at some point!
The minor setbacks of booking with Hostel World include the required extra nominal booking fee – usually a couple of dollars – for flexible booking. Moreover, you often have to pay online in advance (versus at the hostel), so sometimes you'll get a cheaper price from a walk-in. That said, Hostelworld allows free cancellations with the extra fee up to 7 days before your reservation!
I recommend checking both the direct site for the hostel and Hostelworld to compare prices as well!
Pros: Best online hotel booking site for hostels (which can include private rooms). A lotta different backpacker accommodations at backpacker prices.
Cons: Generally does not show hotels, so not necessarily usable in certain destinations/countries, especially rural areas.
The Best Site for Booking Hotels in Asia – Agoda.com
Searching for the best hotel booking site for India? Thailand? Sri Lanka? Agoda has historically been one of the most well-known cheap hotel booking sites for traveling in Asia.
And now that Agoda is a subsidiary of Booking Holdings, they have massively increased their options for booking hotels around the world! Not only is Agoda growing their listing size around the world, but they have also added new features and usages to their site making it another best hotel finder and more!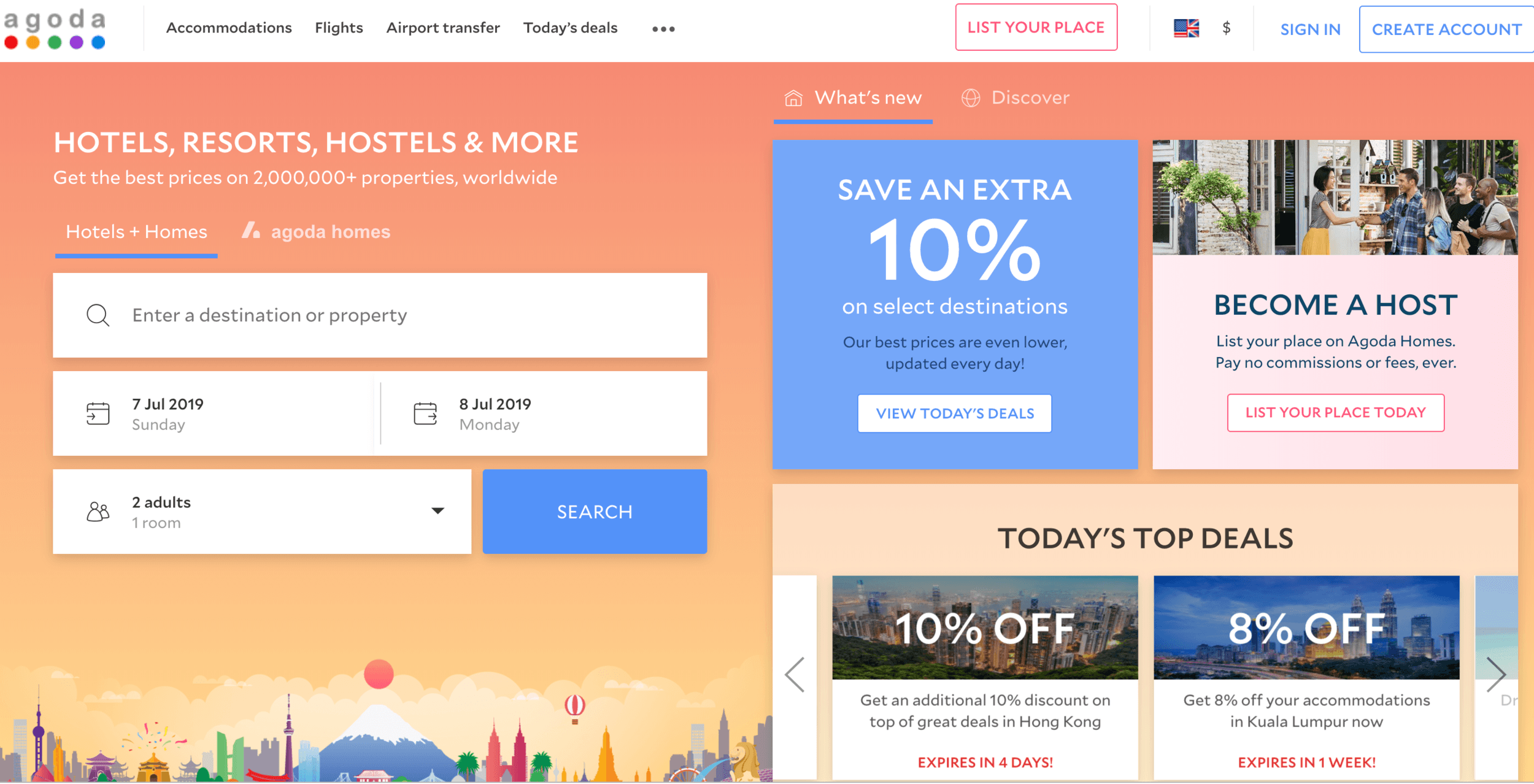 For example, you can list your personal property on Agoda, kind of like on Airbnb. You can also book cheap flights and airport transfers on their site! They are definitely attempting to become an A to Z vacation booking site, from your flight, transfer, accommodation, and even your at-home listing.
Agoda consistently finds great prices on every continent, but they truly shine when it comes to booking a room in Asia.
Pros: Best online hotel booking site for Asia and a whole host of other convenient goodies.
Cons: You must search for a room by city, not region.
(It is also worth noting that Booking Holdings owns other large online booking sites like Booking.com and Priceline.)
Want to save the world?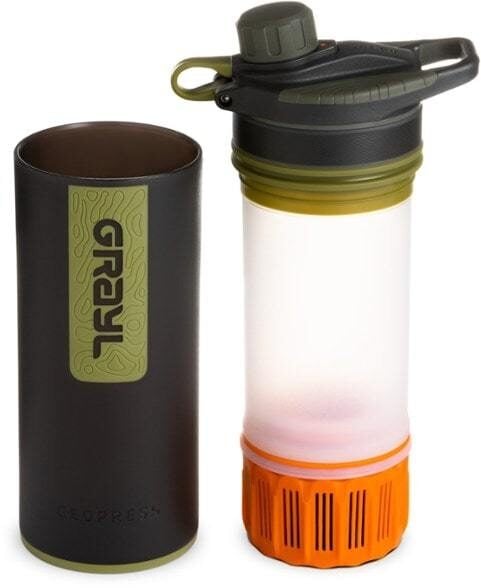 Single-use plastic bottles are a huge threat to Marine Life – Be a part of the solution and travel with a filter water bottle.
The GRAYL GEOPRESS water bottle is the ONLY all-in-one filter water bottle setup you'll need. Whether you need to purify the water from a hostel sink in Kathmandu or a stream trickle in the Andes, the Geopress has got you covered.
Read our full review of the GRAYL GEOPRESS!
Best Aggregator Hotel Booking Site – HotelsCombined.com
HotelsCombined is another cheap hotel booking site. They're best known for their incredible metasearch engine. This algorithm can find amazing hotel deals that other sites miss.
The major drawback about HotelsCombined is that it is a hotel aggregator and sometimes the price doesn't match once you land on the actual hotel booking page. Furthermore, this means you can't pay for your hotel all the way through their site; you will be directed to the direct source.
Overall, I like using Hotels Combined in alliance with the other hotel booking websites on this list, but it's not my first choice.
Pros: The volume of results and deals!
Cons: Final price can sometimes increase from original list price.
Runner-Up Best Hotel Aggragtor – Trivago
Trivago is another hotel aggregator (like HotelsCombined) though, in my opinion, not as good at finding the best hotel deals.
Trivago is on this list for its intuitive interface and customer experience. Beyond the cosmetics, it doesn't beat out any of the hotel booking sites and isn't always the best way to find cheap hotels. In fact, for some cities and destinations, Trivago reported back almost double the price!
Pros: Great user interface.
Cons: Doesn't always find the cheapest hotel booking deals.
Hotel Booking Tips and Tricks
Now that I've reviewed the best hotel booking sites, I'm going to share my best tips for booking a hotel room online. These strategies have helped me find some killer deals and incredible experiences. They've also saved me a few hundred dollars here and there – no big deal.
1. Always compare multiple hotel booking sites
This may seem obvious, but it's easy to get attached to one hotel booking site. (I know I do!) Most hotels, guest rooms, hostels, etc. list their rooms on multiple booking sites, and some have better deals than others.
2. Check the hotel website too
Sometimes, the best option is to book directly with the hotel. Having worked at a boutique hotel myself, we didn't release our best rooms to third-party sites. If a hotel is sold out on a booking site, it is always worth checking with the hotel or hostel directly.
Moreover, some hotels have package deals and discounts for booking directly. This is especially true for large hotel chains who want to avoid affiliate payments to third-party sites.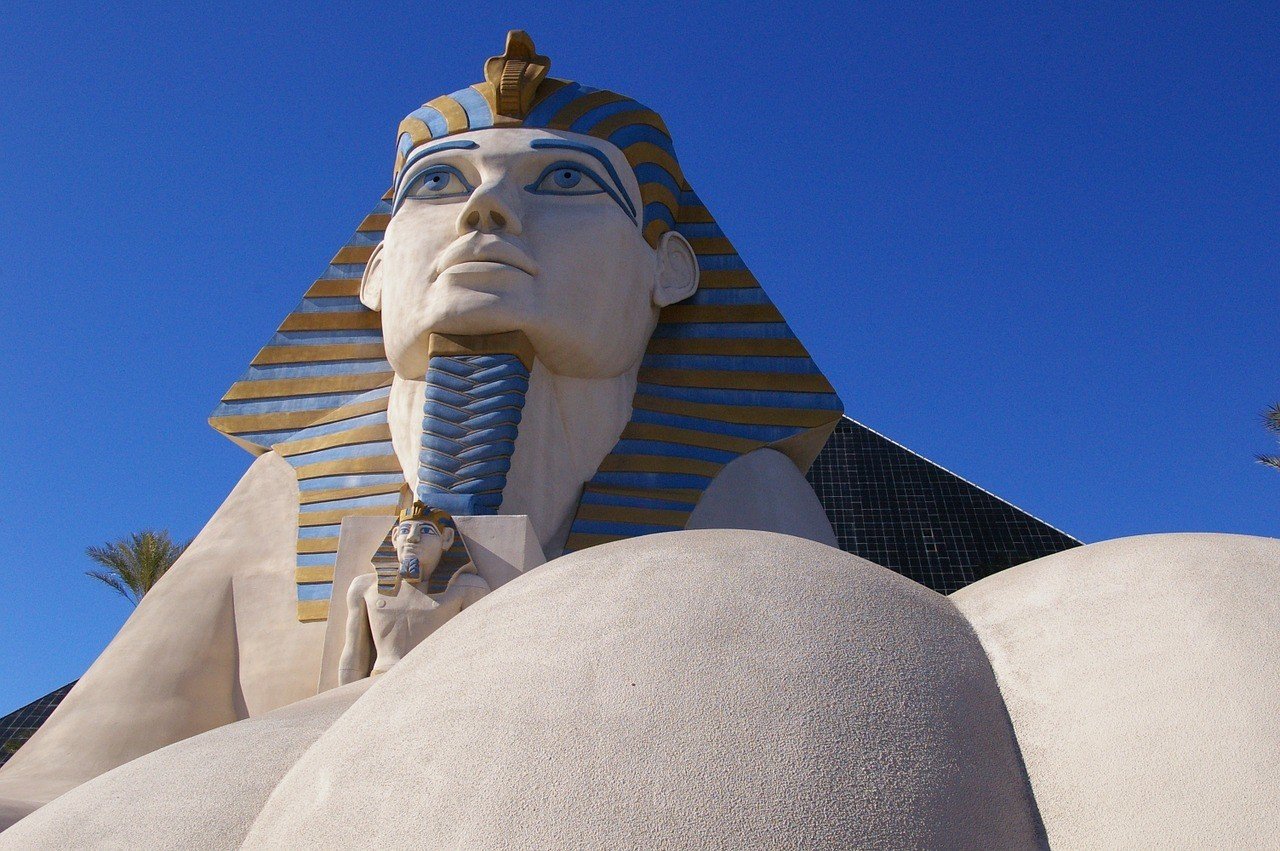 Also, I know that certain hotels, or even regions, don't like dealing with online booking sites, even today. My travels in Greece are a great example! A lot of the small guesthouses and apartments on the islands still refuse to list rooms online.
On the other hand, many hotel search engines still have amazing deals as well, even last-minute. This is especially true for business-oriented hotels. Best to do your homework and compare prices between the best booking sites and hotels… which is where this guide comes in!
3. Give the Hotel a call
I highly recommend giving the place a call! The hotel may have discount prices worth asking about, and it's the most strategic way to get the best room in the house… I mean, hotel.
4. Sign up for savings
Some hotel booking websites offer members serious savings via loyalty rewards programs! A few companies that take advantage of members-only rewards programs include: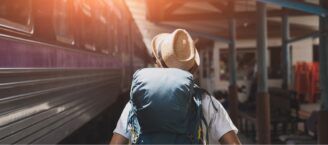 Unlock the secrets of traveling on a budget!
Sign up for The Broke Backpacker newsletter to receive regular tips on how to travel for less plus a FREE copy of The Backpacker Bible!
5. Don't book too far in advance
I always recommend booking your first night in advance. This is the best way to make sure you don't get ripped off straight off the plane. However, don't overbook your stay before you get to a new destination!
Until you've actually explored a town on your own two feet, how will you know which neighborhood (or even street) is best for you? It's hard to grasp what a place will be like just from pictures and reviews, though they do help.
The exception to this rule is if you have a very time-limited vacation or you are visiting a really popular vacation spot like Hawaii! In that case, BOOK AHEAD.
6. Consider Multiple Bookings for Your Vacation
If you are trying to book a place for, say, 7 days, it may be worth looking at dates in 2-3 day increments, especially if you are booking a hotel last minute. Moving around isn't always fun, but it could open up your options quite a bit.
Plus, as I mentioned above, you might not want to be stuck at the same hotel for one reason or another, whether for the price, location, etc.
7. Sign up for membership discounts!
Many (non-hotel/booking site) memberships provide discounts on hotel prices worldwide! The first membership that comes to mind is AAA, which often offers a 10-15% discount to hotels and car rental places WORLDWIDE!
Often times, an International Student ID can provide discounts for accommodation and other travel perks, like discounted transport, museum entrances, and more!
8. Keep Checking Back for the Best Hotel Prices
Like airfares, hotel prices go down and go up. Unlike flights, you can (usually) book a reservation with "free cancellation." Think of this as a way to bookmark a great rate. (Make sure to look at their cancellation policy though and check how long it's valid for!)
This is a great strategy my mom taught me – seriously! Book a decent deal when you see it and then keep your eyes peeled for a better one.
While this is a great way to hold an exceptionally good rate, many hotel booking sites will offer an even better discount if you book a non-refundable rate, so sometimes it pays to plan ahead!
9. Keep Your Dates Flexible, Whenever Possible
By staying open to flexible dates, you can find some great hotel deals!
10. Get the Best Hotel Deals on Weekdays
This one might be obvious, but hotel rooms are almost always cheaper on weekdays! If you plan to splurge on a particular spot, book it Monday through Thursday.
When you're comparing different rates from different booking websites, make sure to check if extra fees and taxes are included in the final price!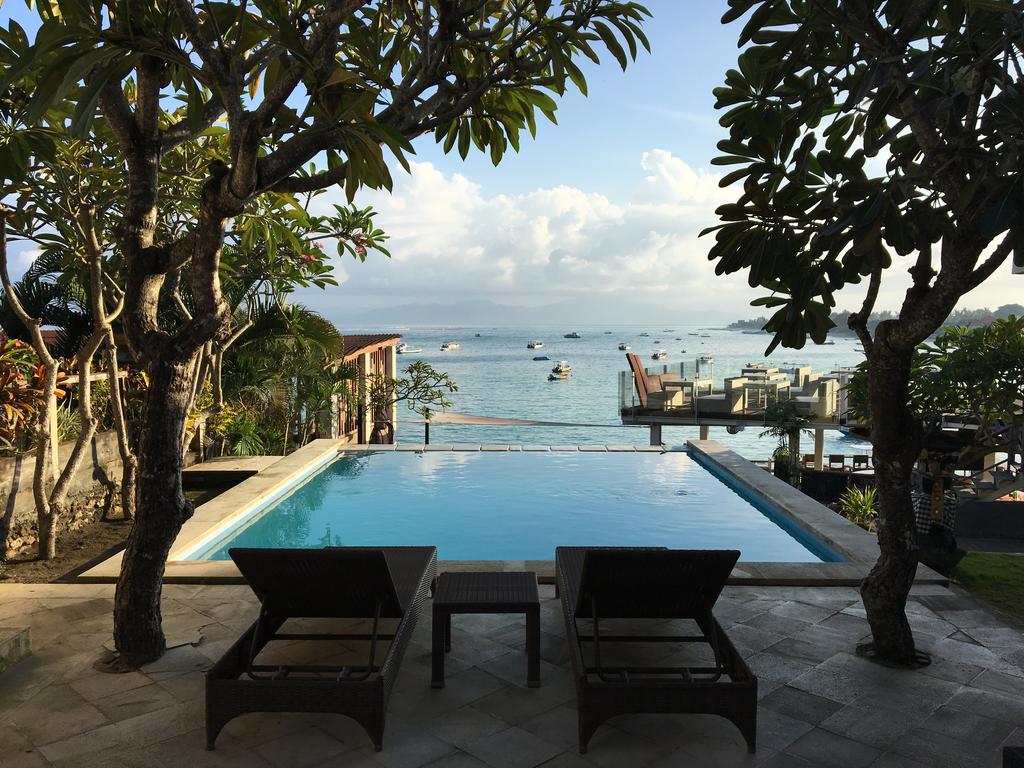 12. Sign up for a rewards credit card
With so many card issuers competing for your business, there are massive point bonuses for signing up for the card and hitting the minimum spend requirement. This is the lowest hanging fruit for saving hundreds of dollars on travel!
I am personally a big fan of Chase Sapphire and Capital One Venture, but specific hotel chains ALSO have their own credit lines. Get some money back on your everyday purchases for miles. Miles don't expire, and they can be used towards any flight or hotel, saving you tons in the process.
13. Take advantage of price matching
Some hotels and booking sites price match if you find another website offering a cheaper rate! Booking.com and HotelsCombined have price-match guarantees.
14. Volunteer for free accommodation!
Consider volunteering or working in exchange for accommodation. WWOOF (worldwide opportunities on organic farms), WorkAway, and World Packers are reputable resources to find volunteer opportunities.
(Use our discount code BROKEBACKPACKER and your World Packers membership is discounted from $49 a year to $29! Yay!)
15. Some additional advice from other travel experts
We asked some travel experts for their tips on saving some readies on your accommodation:
Galena Stravena (Sparefare.net)
"Many travellers are still not aware, but if they are willing to be a little flexible, they can get really amazing bargains by buying hotel reservations from other people, who cannot use theirs.
The idea is simple. People buy non-refundable bookings, but their plans change and not everyone can go. These reservations cannot be cancelled, however, they can be transferred to another passenger via a simple name change. These sellers are willing to offer significant discounts to the current live prices, otherwise, they risk losing everything they've paid. Typical discounts range between 40-60%."
Lauren Grech (Llgevents)
"Hotel blocks are an unknown and hence underutilised method to get a good deal. Pertaining typically to weddings or group events the impending parties can negotiate their hotel block contract sufficiently by pricing out other hotels in the area and seeing what they charge. If all hotels in the area have similar rates, then you can pit them against each other. "
David Scotland (Outdoor World Direct)
"Camping has become a popular choice of accommodation for backpackers on a budget, or Glampion for a more premium version. Campsites are often cheaper than shared hostel rooms, whilst offering more privacy and the chance to experience somewhere off the beaten track. Camping can be cheap, convenient and offer a break from busy cities. Furthermore, in Europe, campsites are situated very close to cities or major towns, allowing for you to stay in town, but without the expensive prices of hotels."
For the best tents check out our guide to our favourite tents!
Is This the Best Travel Backpack EVER???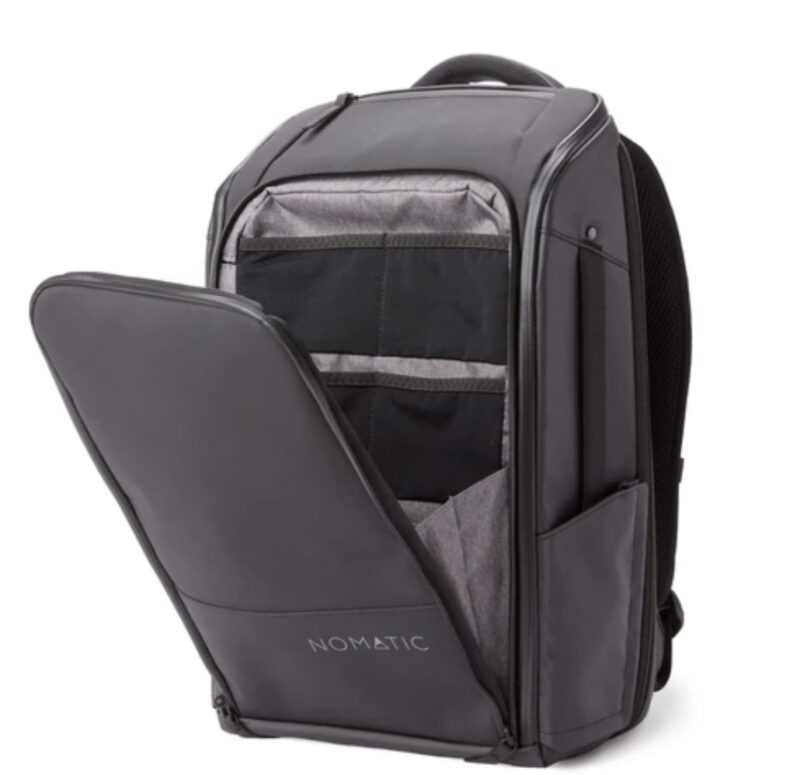 We've tested countless packs over the years, and now we've found our absolute favourite: the nomad-approved Nomatic Backpack.
Want more deetz on why we love it so damn much? Then read our comprehensive review for the inside scoop!
Learn More Now!
An FAQ on Booking Hotels Online
Now that you're well equipped on how to find the best hotel deals online, there's a few last things I'd like to cover before we wrap this up. Ther's a couple things I'd like to talk about but first is using Airbnb as an alternative to booking traditional hotels through online websites. Why?
Because Airbnb is dope!
Airbnb vs. Hotel Booking Sites: Which Should You Use?
I personally love using Airbnb, as you can get a much more personal and authentic feel of a destination and meet locals in a new destination. That said, Airbnb can be more expensive with hidden costs, or simply not make sense depending on your destination.
The biggest difference between Airbnb and hotel booking websites is that Airbnb vacation stays are listed by individual property owners versus proper businesses.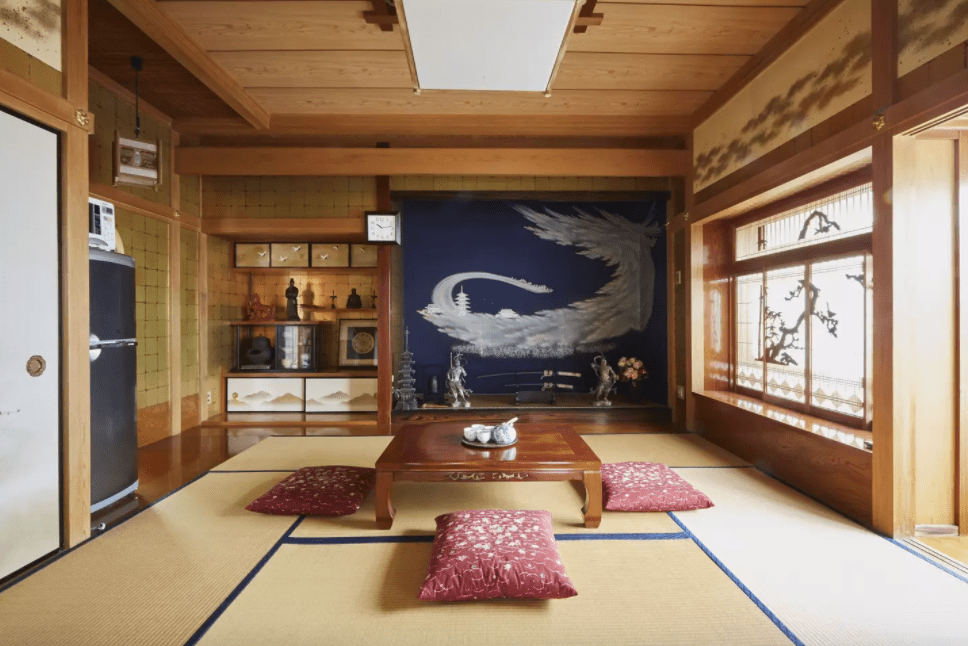 Whether you choose to stay at an Airbnb, a hotel, or both, on your next vacation, stick to my top picks for the best vacation booking sites and you'll find the best deal! Remember that each type of accommodation has advantages you should weigh before booking your stay.
What to look for in an Airbnb vs a Hotel
Quality: The key here is to read the reviews on Airbnb! Quality varies widely on Airbnb because the individual property owners are responsible for the cleaning and maintenance. Hotels tend to be more standardized, though generally drabbier… especially for budget stays.
Location: One benefit of an Airbnb is you can get one close to the attractions and places you want to see; whereas, hotels tend to congregate downtown, near the airport, etc. You can usually book an Airbnb in a trendier neighborhood for cheaper than a boutique hotel. On the other hand, sometimes Airbnb stays are really remote, especially on islands or in rural parts of a region OR they are not available at all!
Price: If the price is your main concern, you may be surprised to find out that hotels tend to have lower prices than Airbnb internationally, but this isn't the case when visiting the United States! As I've said before: always compare the best discount hotel sites with other alternatives to find the best deal!
Backpacker Tip: Enquire about longer stay discounts at Airbnbs. If you're looking for an extended break in one location, it can be better to enquire about longer-term stay discounts as accommodation providers prefer having these types of guests to raise their occupancy rates. (source: MadeComfy)
When is the Best Time to Book Hotels?
The best time to book hotels depends on the type of facility. For large hotel chains and any hotels that have a business clientele, you can find great deals at the last minute.
On the other hand, for resorts, vacation rentals, and other hotels that mainly accommodate tourists, booking your stay at least 3 months in advance will likely provide the best hotel deals.
Why Do Hotels Use Third-Party Booking Sites like Booking.com?
Hotels use high trafficked sites to fill in their rooms. Even if a guest is only paying half the rack-rate, that's going to make more money than an empty room! Hotels offer those rooms to hotel websites so that the price discounts don't reflect directly on the hotel itself.
Boutique hotels, small guesthouses, cheap hotels, etc. will use third-party hotel booking sites simply for the exposure too.
Grab your copy of the Backpacker Bible for Free!
Learn how to travel the world for less than $10 per day with the Backpacker Bible!
This book is the culmination of over 10 years of travel and living on a shoestring budget. It's full of valuable insider hacks that will help you unlock your full potential as a traveller.
It's also FREE at the moment! All you need to do is click the button below, provide the necessary information, and you'll be emailed the ebook.
I want it!
Final Thoughts on the Best Hotel Booking Sites
I wrote this guide to help you compare the best hotel booking sites for your next trip! I've also outlined strategies on how to get the best hotel deals online!
Ultimately, Booking.com and Hostelworld are my go-to hotel booking websites for traveling, but never get too attached to one site! Airbnb is also incredible, especially in the United States and large cities.
Agoda still wins for finding cheap hotels in Asia. Online hotel aggregators like HotelsCombined and even Google can offer better deals too.
Your best option will really vary by how many people you are traveling with, your destination, region, and country, and needed location – if you want to be in a trendy neighborhood or near the airport, for example.
Good luck on your next adventure!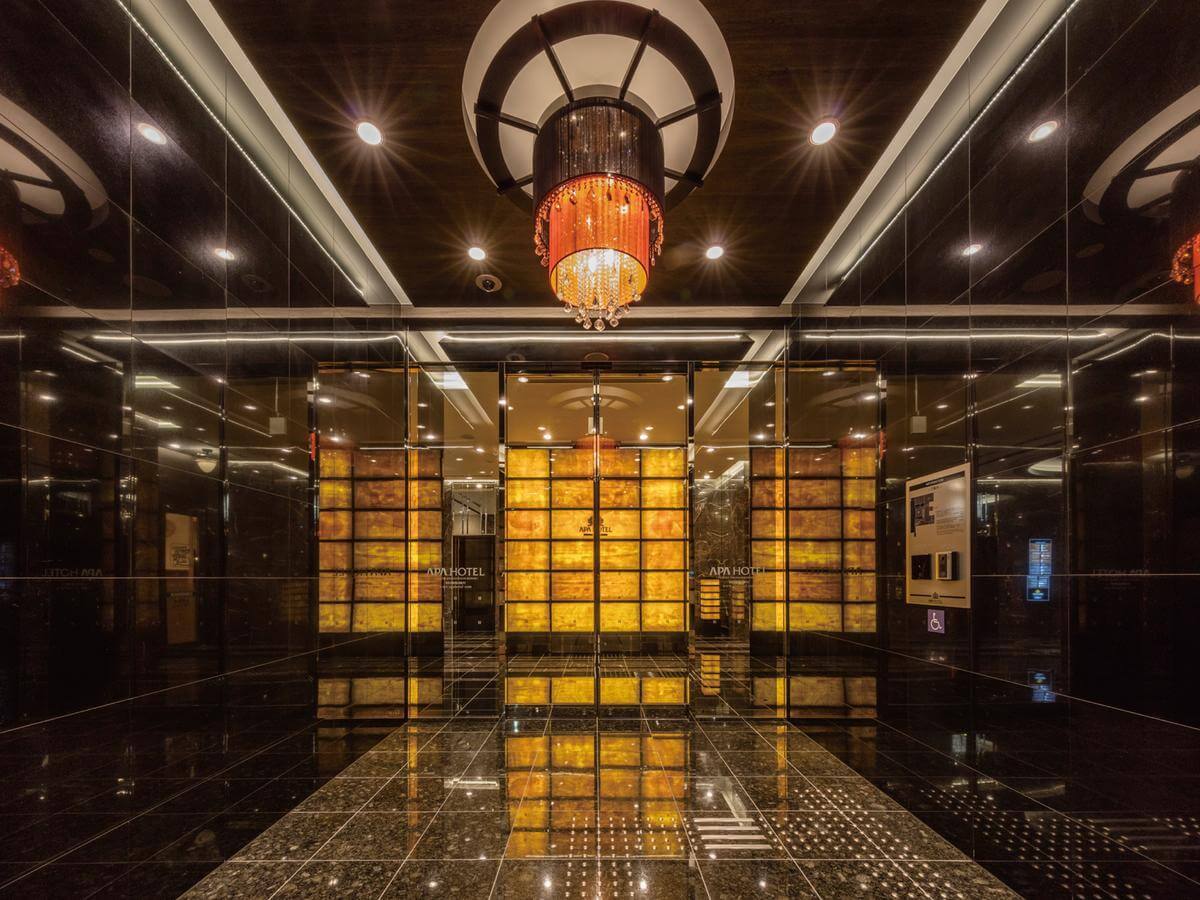 Support the site and learn how to travel the world on $10 a day – check out The Broke Backpacker's bible!
---
Find out how YOU can support the site.
We're a big site with a big team and this job isn't always easy. But we do it because we love it – we love providing epic and free content. We love the knowledge that our content keeps you adventuring. We don't ask for money, but if you'd like to find out how you can help the site in more organic ways, click the button below.
Thank you for your support 🙂
And for transparency's sake, please know that some of the links in our content are affiliate links. That means that if you book your accommodation, buy your gear, or sort your insurance through our link, we earn a small commission (at no extra cost to you). That said, we only link to the gear we trust and never recommend services we don't believe are up to scratch. Again, thank you!