Travel
5 BEST Hostels In Stockholm (2021 Insider Guide)
It doesn't matter who you are, it's hard to argue that Stockholm is one of the most gorgeous cities on the planet.
With world-renowned architecture, great food and amazing museums, Stockholm will keep you entertained for as long as you are there.
But unfortunately, it's going to cost you.
Which is exactly why I made this list of the 5 best hostels in Stockholm.
Traveling on a budget in Northern Europe (Norway, Sweden, Finland, Denmark) is notoriously difficult. With meals running around $15 a plate, and hostels starting at $20 a night – it's just flat out freaking expensive.
But don't worry! With the help of this epic guide, you'll get an idea of which Stockholm hostels are the best, so you can easily book on that fits your travel style.
Then you can money and travel Stockholm like a boss!
What To Expect From Hostels in Stockholm
Hostels are generally known to be one of the cheapest forms of accommodation on the market. That doesn't just go for Prague, but pretty much every place in the world. However, that's not the only good reason for staying at a hostel. The unique vibe and social aspect is what makes hostels TRULY special. Head down to the common room, make new friends, share travel stories and tips, or just have a great time with like-minded travellers from all over the world – you won't get that opportunity in any other accommodation.
One thing to say about the Sweden hostel scene – although the best hostels on Stockholm are incredibly pricey, they can provide a ton of bang for your buck. So if you're backpacking Stockholm, no need to panic, you won't lose all your savings within the first week.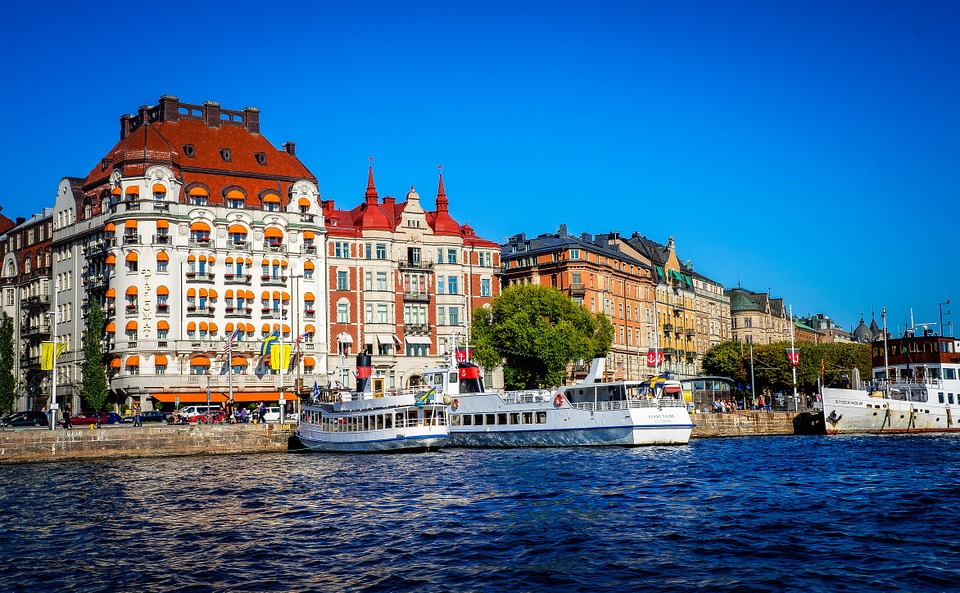 We organized this list keeping a few things in mind. Different people travel in different styles. Whether you are looking to get some work done, make some friends, get some sleep, or party your ass off – this list of the best hostels in Stockholm will get you to the hostel of your dreams so you can book quickly and get to exploring Stockholm!
Some other things we took into consideration…
Price – There's no way around it – Stockholm is so expensive. But there are ways to lower your costs. To minimize the cost of your stay in Stockholm you must apply everything from the Backpacker's Bible. This mostly includes…
Amenities – Hostel amenities can be the difference for $5 to $8 saved a day. I know that might not seem like much, but over the course of months it can add up to hundreds, if not thousands. With the best hostels in Stockholm in particular – focus on minimizing the cost of food. Do this by looking for two things . 1. Free breakfast and 2. A full kitchen. Both will allow you to shave off a TON of money, especially the kitchen, as you can cook dinner for only a couple of bucks.
When looking for hostels, you'll find the best options on HOSTELWORLD. This platform offers you a super safe and efficient booking process. All hostels are displayed with a rating and previous guest reviews. You can also filter your personal travel needs easily and find the perfect place for you.
There are a ton of great neighborhoods in Stockholm that will cater to all types of travelers. When it comes to finding the best Stockholm hostels though, there are some neighborhoods that offer better hostel options than others. To help you out, we've listed our favorites below: 
Gamla Stan – Gamla Stan is a small and charming island nestled between Norrmalm and Sodermalm. It is Stockholm's Old Town and is one of the best-preserved medieval centres in Europe.
Norrmalm – Norrmalm is a busy and bustling district. It is set just north of Gamla Stan and is home to Stockholm's commercial and business districts. This area of the city is a haven for culture vultures.
Sodermalm – Sodermalm isn't just one of the coolest places to stay in Stockholm, but this neighbourhood regularly ranks as one of the coolest in the world.
Now that you know what to expect from hostels in Prague, let's have a look at the best options…
The 5 Best Hostels in Stockholm
Before you book your hostel, you need to figure out where you want to stay in Stockholm. There are many different neighbourhoods that offer some of the cities top hotspots – you just need to decide which one you want to stay at. Once that's clear, we can look at the awesome hostel options you get in Stockholm.
And if you prefer more privacy and your own space, make sure to check out our favourite Airbnbs in Stockholm as well – they offer just as much value for their (slightly higher) nightly price as hostels do!
1. Overall Best Hostel in Stockholm – Castanea Old Town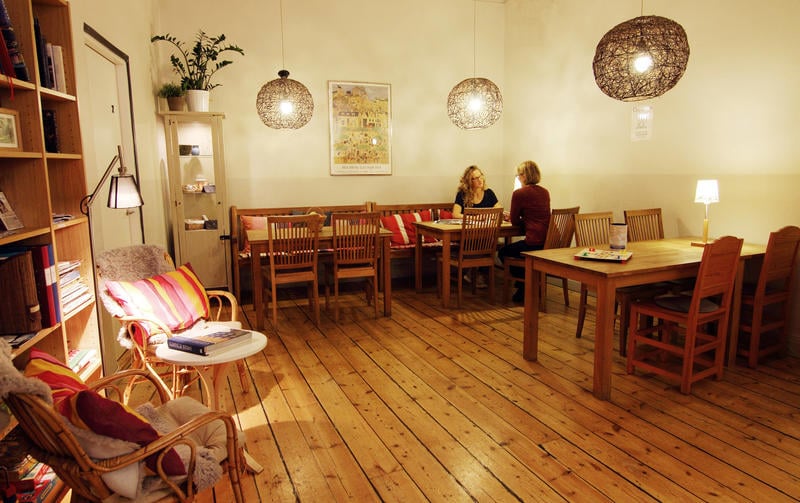 The overall best hostel in Stockholm in 2021 is Castanea Old Town for its near-perfect location. Within a 200m walk of Castanea's front door, you'll find the Royal Palace, the Nobel Museum, and Stockholm Cathedral too! If you're a culture vulture in need of some Scandinavian heritage you'll fall in love with Castanea Old Town. From the best hostel in Stockholm, you can expect a friendly welcome and great travel tips from Cecilia and the team. Castanea Old Town is the best hostel in Stockholm in 2021 for its great location and on point backpackers vibe.
To be honest, the only downside of this hostel is that there's no free linen. However, you can rent some at the reception. For some reason sleeping bags aren't allowed…
Why you'll love this hostel:
Book exchange
Elevator to the upper levels
Free high-speed Wifi
The hostel offers pretty epic dorms and private room. All of the bedrooms have huge windows looking onto a peaceful street or garden which gives it a super bright and welcoming atmosphere. There are mixed and female-only dorms with comfy bunks, reading lamps and secure lockers – if you forgot your padlock simply rent one from the reception. For a bit more space, book into a private room. They're just as charming as the dorms, but definitely not as affordable if you're travelling alone. In case you have a travel buddy you could share the room with, it might even end up a lot cheaper if you split the bill at the end.
Our favorite part about this hostel is the fact that they're conscious of the environment. They really do their best to help the environment by recycling and conserving energy. And you can help too: to go environmentally friendly with, rent a bike from reception to get around the city faster. Once you're back after a long day of exploring Stockholm, grab a book from the exchange for some well-earned time out.
2. Best Hostel for Solo Travelers in Stockholm – City Backpackers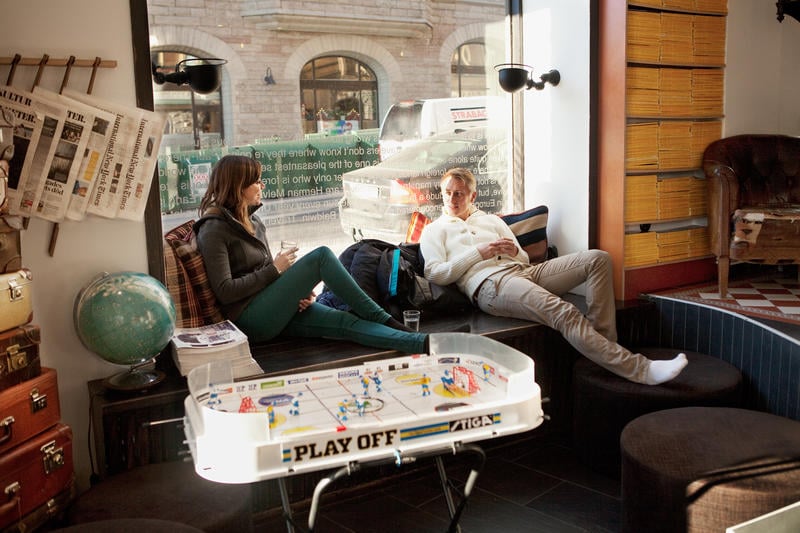 $$
Self Catering Facilities
Onsite Bar, Cafe & Restaurant
Free Sauna
City Backpackers is the best hostel for solo backpackers in Stockholm, hands down. To be fair it was a close contender for best hostel in Stockholm overall. City Backpackers offers guests a free sauna, ice skates rental and saucer sleds too; fingers crossed it snows while you're in town.
On top of this, City Backpackers offers free pasta for guests and the guest kitchen is the perfect hangout spot for solo travellers. If you're not fond of the kitchen scene head down the Nomads bar and you'll definitely find some new friends there. City Backpackers is a top hostel in Stockholm for their freebies and Nomads bar.
Why you'll love this hostel:
Loads of freebies
Cool activities
Rooftop terrace
The location is pretty epic as well. You'll be based in a historic 19th-century building in the Norrmalm neighbourhood, five minutes walk from the main shopping street, Drottninggatan. Stockholm's Central Station is a 10-minute walk away, as is the Cityterminalen station where buses from Arlanda, Bromma, Skavsta and Västerås airports will stop. In 20 minutes, you can walk to the city's top sights like the medieval cobbled roads and ancient architecture of Gamla Stan (Old Town). To explore further, hop on the underground (or tunnelbana as the locals call it) to get around.
Whether you're staying in a shared or private room, you'll be guaranteed an extremely comfy bed, a power socket and a personal reading light. There are normal mixed dorms but also female-only rooms. In case you really need some time to yourself, you could also opt for a private apartment. These come with your own kitchen and bathroom, but they're definitely not as affordable.
3. Best Cheap Hostel in Stockholm – Birka Hostel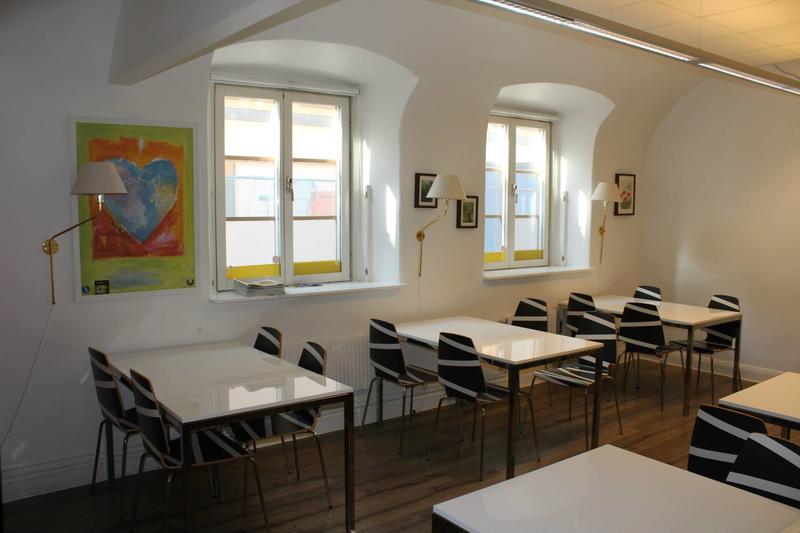 Self Catering Facilities
Tours & Travel Desk
Offering guests a free breakfast, free WiFi, and free city maps, Birka Hostel is the best cheap hostel in Stockholm. If you're literally looking for a place to sleep and a place to grab a quick breakfast, Birka Hostel is perfect. Free pasta, tea, and coffee in the guest kitchen go a long way in making Birka the best budget hostel in Stockholm. In turn, helping shoestring backpackers experience what is otherwise a pretty punchy city; price wise that is.
Why you'll love this hostel:
Free tea and coffee
Onsite Laundry service
Heated bathroom floors
As we said, this is a super low-budget hostel. While you do get comfy beds, a clean room and free Wifi, the rest of the hostel is pretty simple and basic. However, for the nightly price (and compared to other hostels), you still get quite some bang for your buck.
There's a small kitchen that is free to use and equipped with microwaves, fridge and kitchen tools. The common room is right next door and offers a comfy space to relax, meet other travellers or use the free computers to catch up on your social media or reach out to friends at home.
It might not the most social place and it surely doesn't offer crazy luxuries, but for a cheap stay, this is a great option!
4. Best Party Hostel in Stockholm – Generator
$$
Bar, Cafe & Restaurant Onsite
Laundry Facilities
Bicycle Hire
If you're travelling through Europe chances are you'll stay at a Generator Hostel at some point. As the best party hostel in Stockholm, Generator is living up to its good name. If you're down for a good time be sure to head to the Generator bar in the early evening and get sipping on their kick-ass cocktails featuring some unique nordic twists.
The Generator bar is light, bright and the perfect place to start a party, and it's within walking distance to Stockholm's best clubs. Generator is a brilliant youth hostel in Stockholm and can be found in the uber-trendy, artsy neighbourhood of Torsgatan.
Why you'll love this hostel:
Incredible location
Tour desk
Generator Hostel Store
Just like any other Generator Hostel, this one enjoys some pretty epic reviews from previous travellers. With a solid 8.5/10 score and over 3500 visits and reviews, you can be pretty sure that your stay here will a full success. While there's no free breakfast (you can buy one for a low price), there are some amazing amenities and luxuries that come with this hostel. Free high-speed Wifi, a 24/7 laundry room, a travel desk and even a hostel shop is waiting for you!
We've mentioned the location of Generator briefly, but lets have a deeper look into it. Just 5 minutes from the central station, Generator Stockholm is located in the chic neighbourhood of Torsgatan. Renowned for its architecture, contemporary art and alternative fashion, Stockholm adds some Nordic nuances to the Generator family. The Vasa Museum and the Royal Palace is just a short walk away as well. Make sure to take a stroll and enjoy a Nordic style coffee or head down to one of the many vintage stores of the city.
5. Best Hostel for Digital Nomads in Stockholm – City Hostel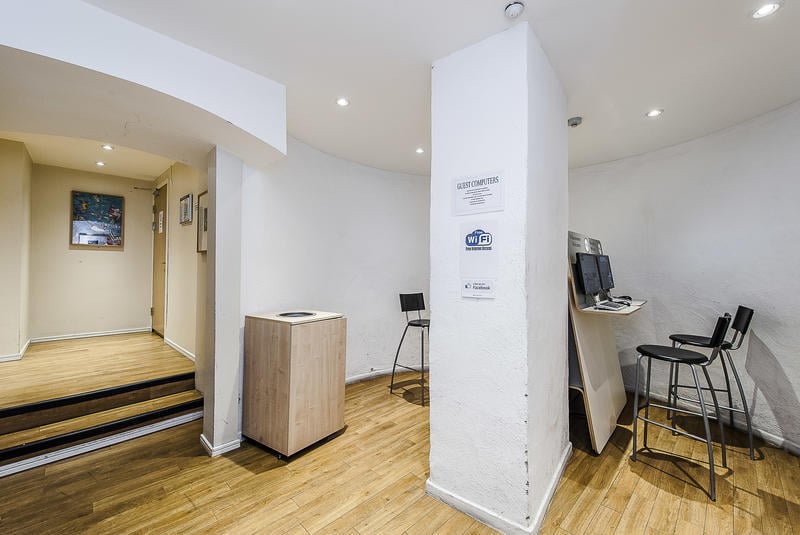 $$
Self Catering Facilities
Laundry Facilities
Tours & Travel Desk
The best hostel for digital nomads in Stockholm is City Hostel. The large guest kitchen is ideal if you lose track of time and forget to go out for dinner; something all digital nomads seem to do at least once a week! Be sure to rummage through the free food shelf for some goodies!
The bus stop for the airport is just 450m away meaning you can get in and out of the city easily and more importantly, cheaply! As a top hostel in Stockholm, City Hostel is just around the corner from a number of classic Swedish cafes and restaurants, many of which have free WiFi too.
Why you'll love this hostel:
Super attentive staff
Free computers
Super central location
City Hostel might not be the biggest accommodation in the city, in fact, there are only 72 beds, but this gives the hostel a super welcoming, friendly and homely vibe. If you're looking for a real chill place to get some work done while also being able to meet genuine travellers, this should be your top choice.
The shared rooms are pretty spacious. They come with comfy bunk beds and massive lockers that fit even the biggest backpack. If you're looking for some alone time, you can also opt for a private room. These are equipped with cable TV and free wi-fi.
There are also desktop computers free to use and a TV in the common area. Once you're done with getting work done, either stay in the common area and hang out with the other guests and start exploring the city. Before you head out, make sure to stop by at the reception and ask the staff for some of their favorite hotspots in the city. Local insider knowledge is often better than any advice you can find on the internet and the staff will be happy to recommend you the top things to see and do in Stockholm.
More Epic Hostels in Stockholm
Haven't found the right hostel yet? Don't worry, we've got more coming your way!
If you haven't planned your trip yet, check out our awesome Stockholm itinerary. Knowing what you want to see before you start travelling can reduce the last-minute planning stress and fear of missing out, so be smart and do your research!
Best Hostel in Stockholm near the Airport – Jumbo Stay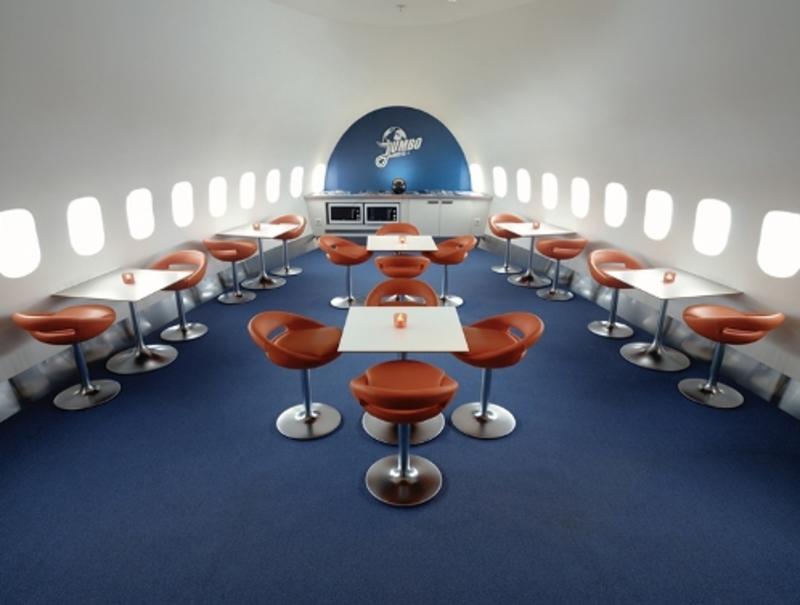 Free Airport Shuttle
Late Check-Out
Jumbo stay is not only the best hostel for couples, the best hostel in Stockholm near the airport, but it's also the quirkiest too! Jumbo Stay in a hostel set in a real Boeing 747-200 Jumbo Jet. For couples looking for a unique hostel experience in Stockholm, it doesn't get better than Jumbo Stay. With a cafe and bar built in and a free airport shuttle service, Jumbo Stay is the coolest hostel in Stockholm and well worth splurging out on for the night! Only 6 minutes from the airport makes it a must-book for anyone trying to catch a flight.
Best Cheap Hostel in Stockholm #2 – Interhostel
$
Self Catering Facilities
Laundry Facilities
Security Lockers
Interhostel is a great budget hostel in Stockholm, clean, cosy and bright; it is the perfect stopover for the money-conscious backpacker. The location of Interhostel is what makes it so brilliant, they are right in the heart of Stockholm's historical centre, within an easy walking distance of the Opera House, Old Town and shopping-central Drottninggatan. If you're travelling as a group you can cut costs by booking a private dorm to share, complete with TV and DVD player.
Best Cheap Hostel in Stockholm #3 – Lodge32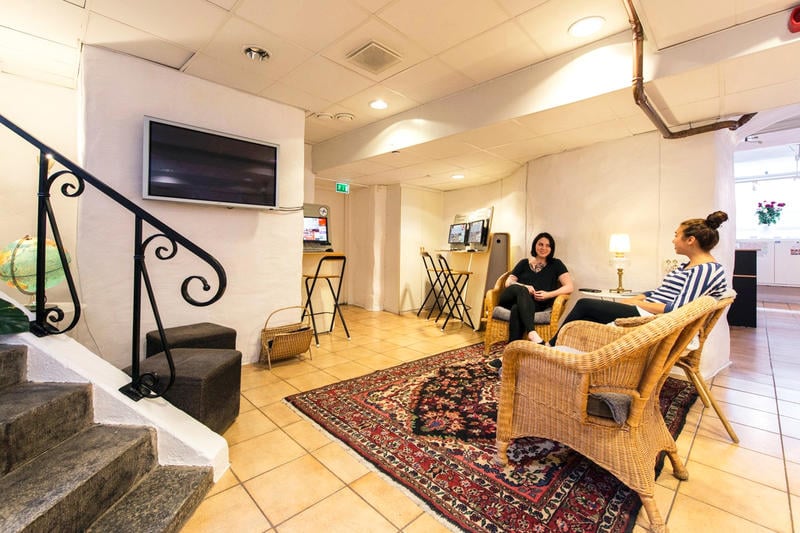 Laundry Facilities
Luggage Storage
Lodge32 is a perfect youth hostel in Stockholm for backpackers who simply need a place to sleep and meet fellow travellers. The dorm rooms are reasonably spacious and always super clean. There is a microwave in the common room to heat up and cook light meals and snacks. There are lots of cafes with sea views within a few minutes walk of Lodge32. FYI, Lodge32 is an alcohol-free hostel.
Best Hostel with a Private Room in Stockholm – The Red Boat Mälaren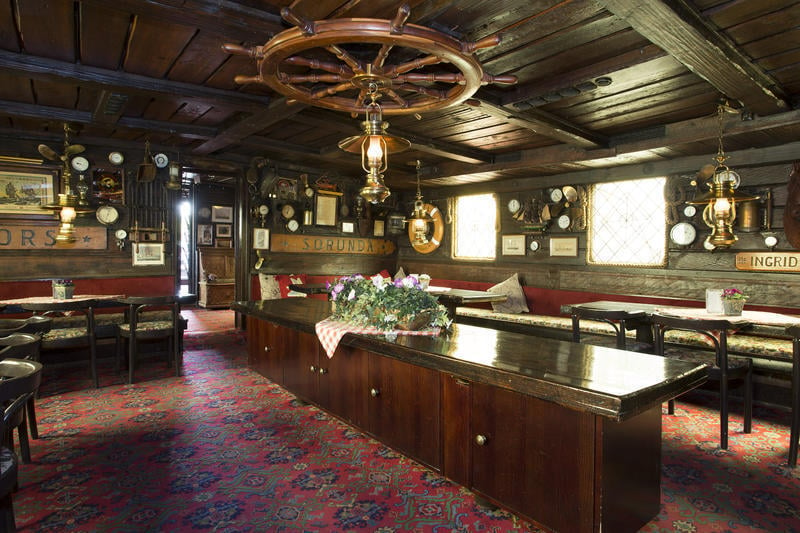 $$$
Bar & Restaurant Onsite
Outdoor Terrace
Bicycle Hire
The Red Boat Mälaren is a top hostel in Stockholm for travellers seeking to stay in truly unique locations. The Red Boat Mälaren is, as its name suggests, a floating hostel. During your visit to Stockholm, you can rest your head where Lake Mälaren meets the Baltic Sea, there's something oddly romantic about that don't you think? The dorm rooms are cosy and charming, in keeping with the nautical theme entirely. If you think that the dorm rooms are a little too…little then The Red Boat Mälaren have a range of private single and double rooms too.
Skanstulls Hostel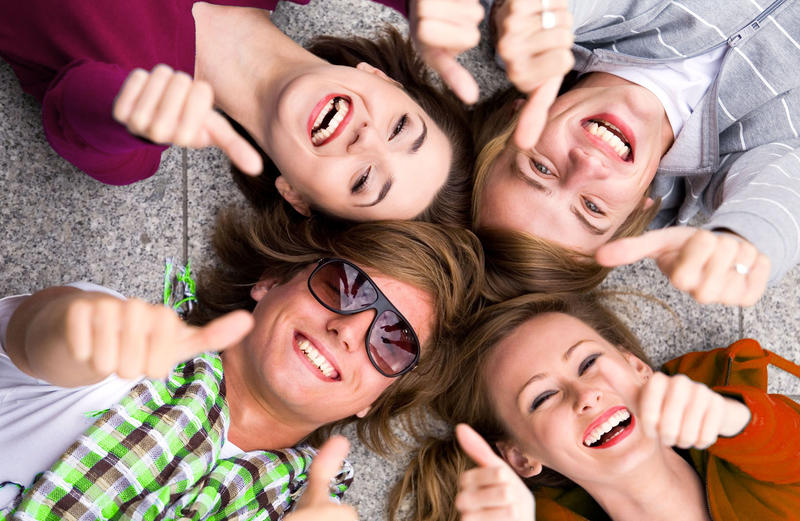 $$$
Self Catering Facilities
Laundry Facilites
Tours & Travel Desk
For a Stockholm backpackers hostel, Skanstulls has it all; free WiFi, is close to cool bars and cafes and has a self-catering kitchen too. Keeping with Sweden's eco-conscious ethic Skanstulls encourages guests to recycle as much as possible and are hot on energy saving too. If you too are feeling like you need to conserve some energy you can hang out in the common room and chat with your fellow backpackers. Skanstulls decor is quirky and a bit random, high Instagram potential that's for sure!
STF/IYHF Skeppsholmen
$$
Bar, Cafe & Restaurant Onsite
Self Catering Facilities
Laundry Facilities
STF/IYHF Skeppsholmen is a highly recommended hostel in Stockholm, many rooms even offer views over the water. With a self-catering kitchen and a cafe-cum-restaurant onsite, guests are spoiled for choice when it comes to food at STF/IYHF. They have no curfew and no lockout meaning you can stay out as late as you like exploring Stockholm's nightlife scene. Offering backpackers everything they could need, including free wifi and laundry facilities, STF/IYHF is a top hostel in Stockholm.
Dockside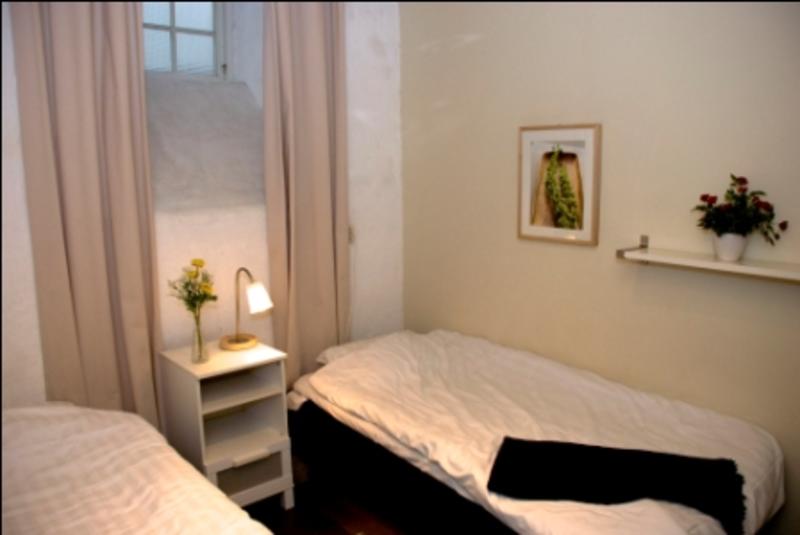 $$$
Self Catering Facilites
Towel for Hire
Security Lockers
Digital nomads who like to work in bed may have to look elsewhere as Dockside only has WiFi access in the common areas. This is a simple and clean Stockholm backpackers hostel in the Old Town, close to the waterfront. Right around the corner from Dockside Hostel is bohemian Södermalm, a must-visit area of versatile Stockholm. Dockside is set in a grand old townhouse that oozes charm and character. The self-catering kitchen is open all hours for those who fancy whipping up a midnight snack or two.
Acco Hostel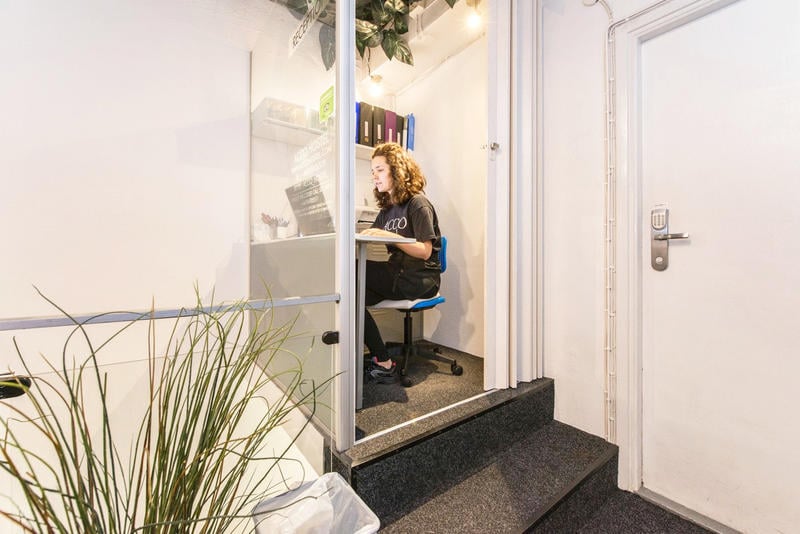 $
Tea & Coffee Making Facilities
Laundry Facilities
Luggage Storage
Super cheap and super simple, Acco Hostel is one of the best budget hostels in Stockholm; one of the most basic too. Light and airy the hostel dorms are minimalistic, perfect for a backpacker on a shoestring budget. Acco Hostel can be found in uber-trendy Södermalm and is just two tram stops away from the Old Town. Sleeping so close to Stockholm's biggest tourist hotspots does not come cheaper than this. You must bring your own bed linen or hire it from the Acco team for 60 SEK.
Belman Hostel
$
Self Catering Facilities
Belman Hostel is a highly recommended hostel in Stockholm for their outstanding customer service. The team at Belman greet everyone with a smile and are always happy to help backpackers make the most of their time in Stockholm. As a cheap and cheerful youth hostel in Stockholm, you can't go wrong with Belman, the beds are super comfy too. The showers are always hot, promise! Belman Hostel is another of Stockholm's booze-free backpackers.
STF/IYHF AF Chapman Ship Hostel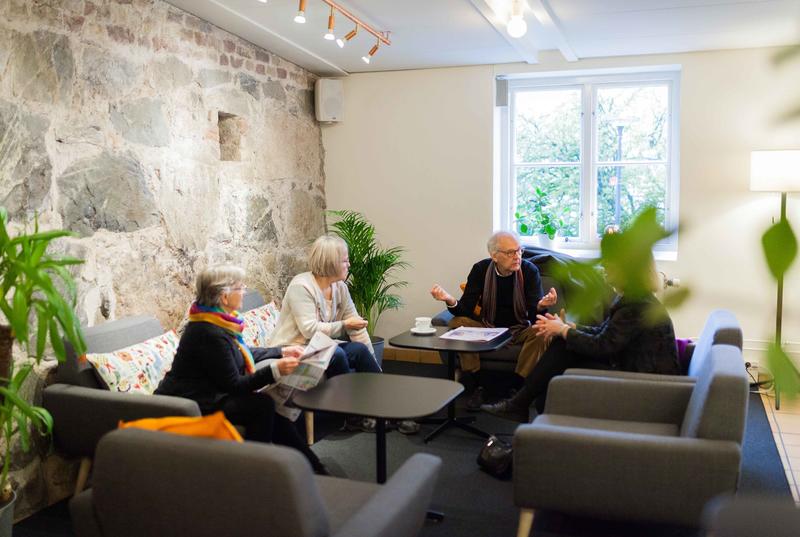 $$$
Bar, Cafe & Restaurant Onsite
Self Catering Facilities
Laundry Facilities
AF Chapman is a close contender for the coolest hostel in Stockholm. The AF Chapman has been renovated into a youth hostel in Stockholm and is the perfect flashpacker hangout. It is well worth spending the extra few SEK to stay in this little luxury gem. The AF Chapman has become one of Stockholm's most famous landmarks. The team are always happy to help backpackers find their way around Stockholm and find the best rates on tours and travel arrangements.
Castle House Inn
Hot Showers
Minimum Age 21
Castle House Inn is a hostel at heart but with the formality and layout of a hotel. If you're looking for a quiet and cosy dorm room in Stockholm you'll be happy with your choice of Castle House. Being just one block away from Stockholm Cathedral, the Nobel Museum, and the Old Town, this is a great base to explore Stockholms best places. Offering free super fast WiFi throughout the building ,Castle House Inn is a highly recommended hostel in Stockholm.
2Kronor Hostel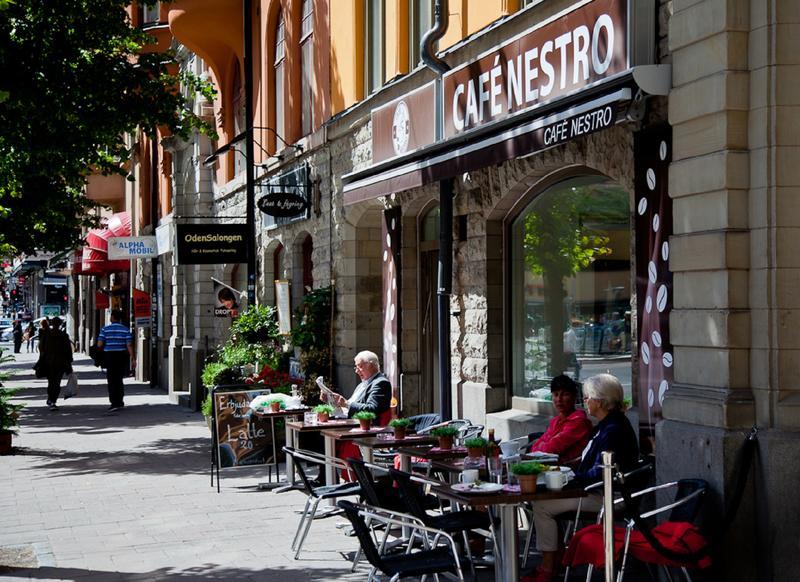 $$
Self Catering Facilities
Laundry Facilities
Bicycle Hire
2Kronor Hostel is a highly recommended hostel in Stockholm for its great location, awesome staff, and super clean dorm rooms. If you're a solo traveller looking to find the in-crowd pop your head into the kitchen in the evening and get chatting about your day. Within a 10-minute walk of 2Kronor you'll find the Stockholm Olympic stadium, so if you're in town for a sports event or music gig you'll be perfectly placed staying here. The 2Kronor team can help give you directions or call you a taxi if you don't fancy the walk!
Langholmen
$$$
Self Catering Facilities
Bar, Cafe & Restaurant Onsite
Late Check-Out
Langholmen is one of the coolest hostels in Stockholm and another of the city's quirky backpacker venues. Langholmen is an old prison and the cells have now been turned into dorms! This may be your only opportunity to have a stay in prison without a criminal record! Although the rooms are old cells they're not as pokey as you might first think. Light, airy and clean these prison cells are a tad different to how they used to be. The onsite bar and cafe is a great little hangout for backpackers looking to chat and mingle.
Hotel Dalagatan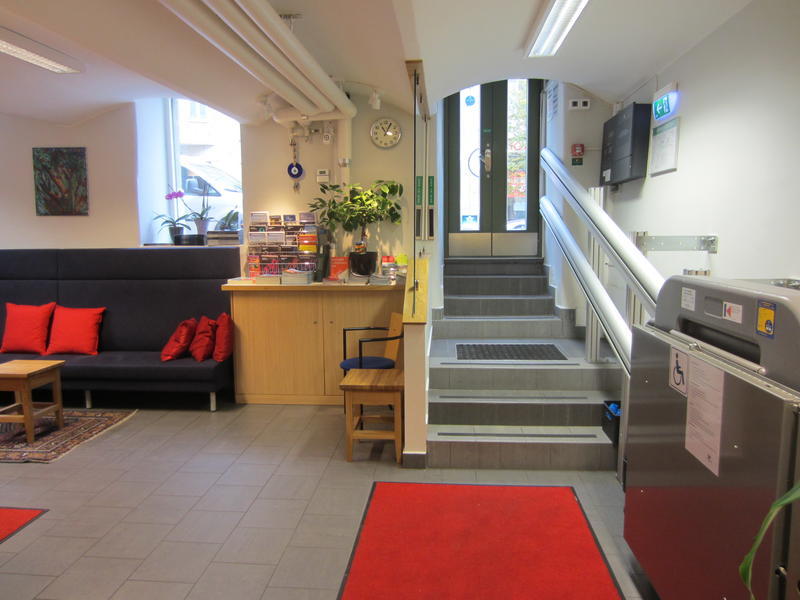 $
Self Catering Facilities
Tea & Coffee Making Facilities
Tours & Travel Desk
Hotel by name only, Hotel Dalagatan is a top youth hostel in Stockholm for travellers trying to downsize of their accommodation spend. One great thing about Hotel Dalagatan is the underfloor heating, such a treat! The perfect way to warm up quickly after a long and chilly day exploring Stockholm. Odenplan Metro Station is just a 5-minute walk away and from there you can connect with to areas of Stockholm. Easy to find, the Dalagatan team can help point you in the right direction.
Archipelago Hostel
Minimum Age 21
Towels for Hire
Ideally located a one minute walk from the Old Town metro station, Archipelago Hostel can be found in a classic 17th-century townhouse in the heart of Stockholm's Old Town. Just two blocks away from Stockholm Cathedral and Nobel Museum Archipelago Hostel is one of the best hostels in Stockholm in 2021 in terms of location. Archipelago Hostel has 4 and 6-bed mixed dorms and a range of private rooms too.  There's basically no party scene here as they have more of a hotel feel going on overall rather than a youth hostel vibe, despite the dorm rooms.
What to Pack for your Stockholm Hostel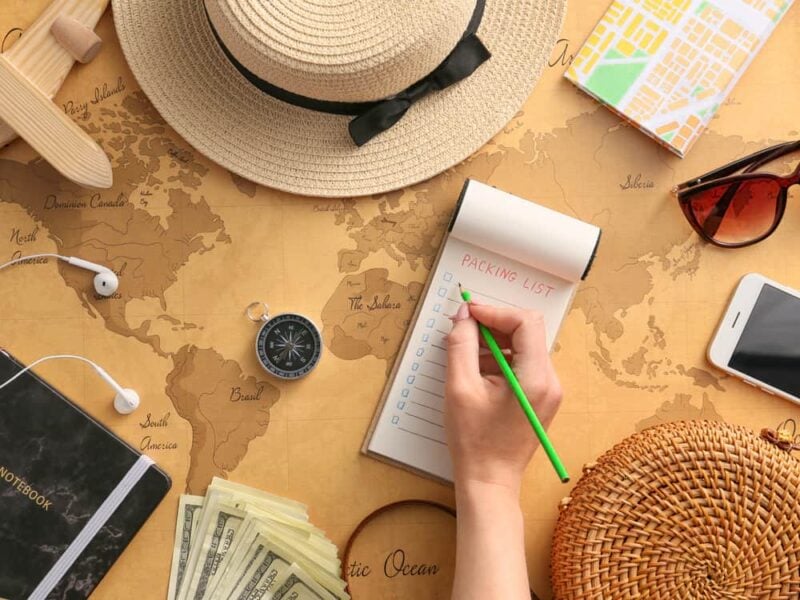 Pants, socks, underwear, soap?! Take it from us, packing for a hostel stay is not always quite as straight forward as it seems. Working out what to bring and what to leave at home is an art we have perfected over many years.
Check out our definitive Hostel Packing list for our top packing tips!
More Epic Hostels in Scandanavia
We've covered the best hostels in Stockholm – but what about the rest of the country and the rest of Scandinavia? Planning an epic Arctic road trip and want to know where to stay ahead of time?
Don't worry – we've got you covered!
For more cool hostel guides around Scandinavia and Northern Europe, check out:
FAQ about Hostels in Stockholm
Here are some questions backpackers ask about hostels in Stockholm.
Travel Safety Tips for Stockholm
And don't forget to sort your travel insurance before heading to Stockholm! Safety in Sweden is impeccable, but it's never a bad idea to be prepared for the worst case. We've put together a roundup of Travel Insurance for backpackers – check it out here, or if you're low on time, get a quote from World Nomads, our favorite travel insurance provider.
Getting an estimate from World Nomads is simple – just click the button or image below, fill out the necessary info, and you're on your way!

Final Thoughts When Traveling to Stockholm
There's no way around it – Stockholm is going to cost you! But hopefully with the help of this article you'll have picked the hostel that best suits your needs and for as little as possible.
Once you have your hostel situated, you can relax, enjoy some of the freebies, and explore the incredible city of Stockholm.
And just in case – if you can't decide which of the best hostels in Stockholm, our top choice for 2021 is Castanea Old Town hostel.
If you think we've missed anything or have any further thoughts, hit us up in the comments!
Heading to Gothenburg next on your trip around Sweden, check out the best hostels in Gothenburg before you travel.