Travel
5 Best Hostels in Istanbul (TOP PICKS for 2021)
The largest city to dwell on two continents, Istanbul truly is an international marvel, and one of a kind travel experience. The culture, food, historical sights, and low price make it one of the best backpacking destinations on the planet.
But Istanbul is massive. And with over 100 registered hostels it can be overwhelming to know exactly which hostel to stay at and in what neighborhood.
That's the exact reason why we wrote this guide. 
Our ultimate list of the best hostels in Istanbul is made for travelers, by travelers. We have taken the highest-reviewed hostels in this amazing city and put them together so you can see which one is best for you.
And the best part? We've organized this list to fit YOUR needs.
We know that everyone travels differently. Some travelers are looking to party. Some travelers just need a cheap bed. Sometimes you're a couple looking for some privacy or a solo traveler looking to make new friends.
Whatever your travel style, our list of the top hostels in Istanbul has got you covered. With the help of this list, you'll be able to quickly identify the hostel that best suits your travel-style, so you can book quickly and stress-free!
Let's take a look at the best hostels in Istanbul.
Quick answer: the Best Hostels in Istanbul
What to Expect from Hostels in Istanbul? 
Hostels are generally known to be one of the cheapest forms of accommodation on the market. That doesn't just go for Istanbul, but pretty much every place in the world. However, that's not the only good reason for staying at a hostel. The unique vibe and social aspect is what makes hostels TRULY special. Head down to the common room, make new friends, share travel stories and tips, or just have a great time with like-minded travellers from all over the world – you won't get that opportunity in any other accommodation. 
As we mentioned above, Istanbul is massive. Therefore you'll find plenty of different hostel options. Luckily, most of them have an insane amount of value to offer for a pretty low price. Especially the newly built hostel scene is fully up to date with modern standards and great amenities. Staying in an Istanbul hostel means getting some real bang for your buck!
But let's talk more about the important stuff – money and rooms! Istanbul's hostels normally have three options: dorms, pods and private rooms (although pods are rare). Some hostels even offer large private rooms for a group of friends. The general rule here is: the more beds in a room, the cheaper the price. Obviously, you won't have to pay as much for an 8-bed dorm as you would for a single bed private bedroom. To give you a rough overview of Istanbul's prices, we've listed the average numbers below:
Dorm room (mixed or female-only): $9-16 USD/night
Private room: $28-39 USD/night
When looking for hostels, you'll find the best options on HOSTELWORLD. This platform offers you a super safe and efficient booking process. All hostels are displayed with a rating and previous guest reviews. You can also filter your personal travel needs easily and find the perfect place for you.
One thing that'll make your hostel search a lot harder than it should be is deciding where to stay in Istanbul. The city has many cool and interesting neighbourhoods, but it can be hard to choose the right one. To help you out, we've listed our favourite ones below:
Sultanahmet – Sultanahmet is the historic and cultural heart of Istanbul. It's the oldest part of the city and is surrounded by bodies of water to the north, east and south, and old city walls to the west.
Galata – Galata is a neighbourhood located north of the Golden Horn. Although technically part of the Beyoglu district, this neighbourhood has a distinct feel and flair and is known for some epic nightlife.
Grand Bazaar – The Grand Bazaar is a colourful and chaotic district located in the centre of Istanbul. Built around the centuries-old Grand and Spice Bazaars, this area is where you'll find a wide variety of vendors, shops and boutiques. 
Now that you know what to expect from hostels in Istanbul, let's have a look at the best options…
The 5 Top Hostels in Istanbul
If you are backpacking Turkey, then the chances are you're gonna pass through Istanbul. To help you decide where to stay, we've gone and made this list.
Unlock the The Broke Backpacker's GREATEST Travel Secrets!
Sign up for The Broke Backpacker Newsletter below to receive weekly tips on the travel-life + a FREE copy of The Backpacker Bible!
1. Best Overall Hostel in Istanbul – Cheers Hostel
Bar & Cafe Onsite
Tours & Travel Desk
The best overall hostel in Istanbul is Cheers Hostel. This place is always pumping! Cheers Hostel has won both best hostel in Istanbul and best worldwide small hostel awards in the last two years and they just keep kicking on! Cheers Hostel is great for solo travellers as being so popular means that there's always a decent sized crew hanging out here. The Cheers bar is the best place to head if you wanna find a new crew to travel Turkey with.
With all of the amazing awards that the hostel won, it's clear that it'll be a popular choice for travellers. That means that during high-season, you'll need to book well ahead to secure yourself a comfy bed.
Why you'll love this hostel:
Great views of the city
Seperate building for private rooms
Cool social events
Speaking of comfy beds, the Cheer Hostel has (according to previous guests) some of the most comfortable beds in all of Istanbul. Each bed is equipped with a reading light and a power outlet so you can keep your electronics charged while snoozing the night away. Linen and lockers are free as well.
One of the best things about this hostel is the social area. You can choose from the cozy common room, an outdoor terrace, and a pretty cool bar area with great views of the city. No matter where you decide to mingle around, you can be sure to meet plenty of other backpackers and make new friends.
The hostel also organized walking tours through the city (they're 10 bucks or person), party nights at the on-site bar, private yacht excursions, and much more. You see, Cheer Hostel properly looks after their guests!
2. Best Hostel for Solo Travellers in Istanbul – Big Apple Hostel
Bar Onsite
Tours & Travel Desk
For solo travellers who are keen to make new friends while in Istanbul you should head to Big Apple. A close contender for best hostel in Istanbul in 2021, Big Apple has got this hostel lark sorted out! They have a great selection of rooms and an even better hostel vibe.
Big Apple is just a few minutes away from the Blue Mosque, Topkapi Palace and Grand Bazaar. If you're a solo traveller looking for a cool youth hostel in Istanbul to stay in, Big Apple is a great shout.
Why you'll love this hostel:
Rooftop terrace
Free computers
Multiple room options
Solo travellers that are keen on a bit of privacy while also having the option to socialize will absolutely love this hostel. Each bunk bed is equipped with a curtain, so if you really want to have a bit of you-time, draw the curtains and enjoy the privacy. Once you've recharged your social batteries, you'll still be able to make friends with your roommates and bunk buddies.
Big Apple Hostel has just been renovated and newly refurbished, so you'll get some real bang for your buck. Previous guests especially praised the incredible cleanliness and value for money you're getting by staying at the hostel. The staff is also known to go above and beyond for their guests, so don't hesitate to reach out if you need help or have any questions.
And you can definitely see that the hostel keeps all their promises by having. a look at the reviews. With over 200 reviews, Big Apple Hostel is still going strong with an incredible 9.5 out of 10 rating. if that's not impressive, we don't know what is…
3. Best Party Hostel in Istanbul – Bahaus Guesthouse Hotel
Bar & Cafe Onsite
Tours & Travel Desk
Bahaus is a top party hostel in Istanbul. If you're in town for a good time, not a long time, you best head to Bahaus. Their bar is pumping and the place is full of easy going, friendly and adventurous travellers just like you. The rooftop terrace is what makes Bahaus a leading Istanbul backpacker hostel, up there you can smoke hookah and shisha, have a drink or two and just let the good times roll. The staff all know how to run a cracking hostel and set to work making sure you have the best time at Bahaus!
That being said, if you're not into socializing and meeting new people – or simply just having fun – this hostel might not be the right one for you. The social vibe is insanely good here and you'll find loads. Of likeminded travellers that want to enjoy their time together instead of by themselves.
Why you'll love this hostel:
Great social atmosphere
Epic planned activities
BBQ nights
Aside from the epic parties that the hostel hosts, there are also plenty of other activities on offer. Bahaus Guesthouse Hostel offers a weekly schedule with tours, activities and events, that reach from exploring the city to enjoying a BBQ dinner together. If you want to know more details about it, make sure to stop by at the reception and ask what's on the menu for today.
On those rainy days, you can also opt to stay inside and spend the time in the comfy common room. The rooftop terrace isn't just great for parties, it's also the ideal spot to read a book, have breakfast or simply admire the views of the city. There's an indoor space as well where you can chill out when it's raining.
Partying is all fun and games until you hit the next morning and feel like you'd rather die than drag yourself through the day with a horrible hangover. Luckily, all beds have private curtains which can block the sun completely, so you can sleep all day long and recover from the night before. You could also opt for one of the private rooms, these are even equipped with a TV!
4. Best Cheap Hostel in Istanbul – Cheers Midtown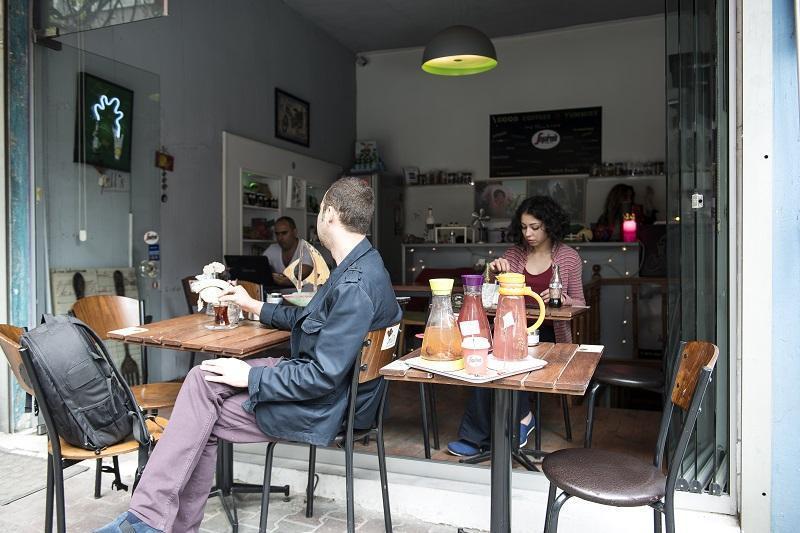 Cafe Onsite
Tours & Travel Desk
The best cheap hostel in Istanbul is Cheers Midtown – yup, another Cheers hostel, just like the first one we showed you. It's part of the Cheer hostel brand. Just like the overall best hostel, Cheers hostel midtown is just as amazing!
This laid-back and welcoming hostel is perfect for all sorts of travellers, but especially budget backpackers and digital nomads who want to stay in a sociable hostel but still have enough quiet time to get all their work done and dusted. What previous guests love about Cheers Midtown is the free tea and coffee served all day in their cafe. If travellers nowadays need anything aside from WiFi to get working it's copious amounts of tea and coffee!
Cheers Midtown has spacious dorms and is incredibly clean. The kinda place you could hang out in for a week or more and still enjoy!
Why you'll love this hostel:
Incredibly clean
Super modern design
Spacious rooms
Cheers Midtown is a cosy boutique hostel located in the heart of the typical Ottoman district of Beyoglu. Its prime location allows easy walking access to main transport systems (tram/ferry at the end of the street so ideal for day trips in Istanbul) and is only 10 minutes from Galata Bridge, connecting you to the Egyptian Spice Bazaar, Fish Market and an abundance of other tourist attractions. Istiklal Street is only minutes away providing the gateway to the bustling nightlife of Tunel & the many cafe's, bars, rooftop terraces and memorable Meyhanes of Beyoglu.
The hostel offers a mixture of private rooms, dorms and family rooms (9 rooms), some of which have en-suite bathrooms. Most rooms now have bunk beds with a personal locker. Padlocks for those lockers are provided, but you can also use your own!
Just like all the other Cheers Hostels in Istanbul, this one is known for being pretty modern, being run by the kindest staff and looking after their guests with an insane amount of care! If you're looking for a safe home away from home, this is definitely an epic spot.
Is This the Best Backpack EVER???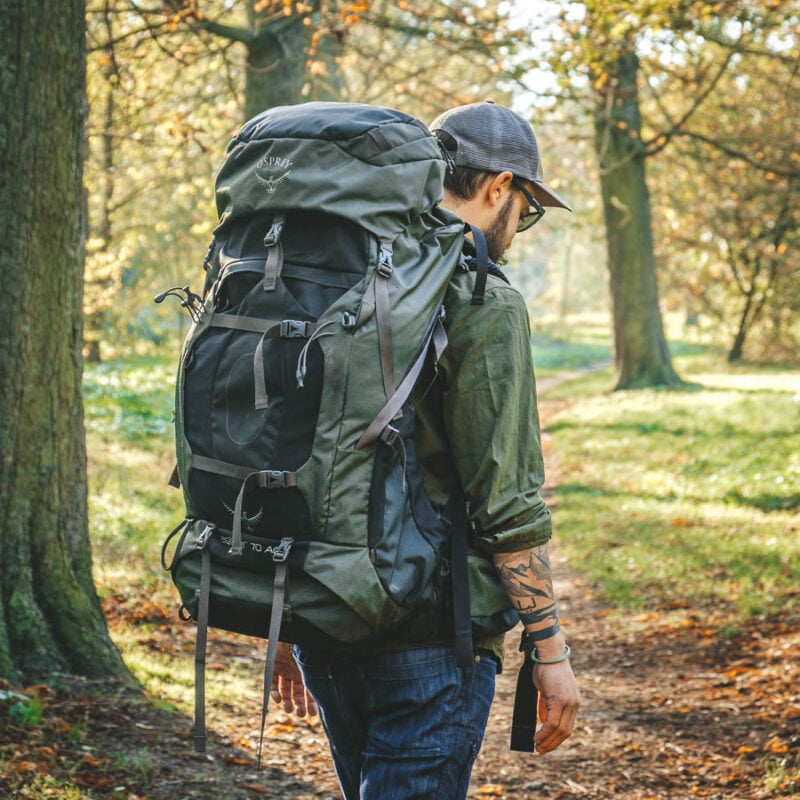 We've tested countless backpacks over the years, but there's one the OG Broke Backpacker STILL travels with: the backpacker-approved Osprey Aether.
Want more deetz on why it's so damn perfect? Then read our comprehensive review for the inside scoop!
View on Osprey View on REI
5. Best Hostel for Digital Nomads in Istanbul – Hush Hostel Lounge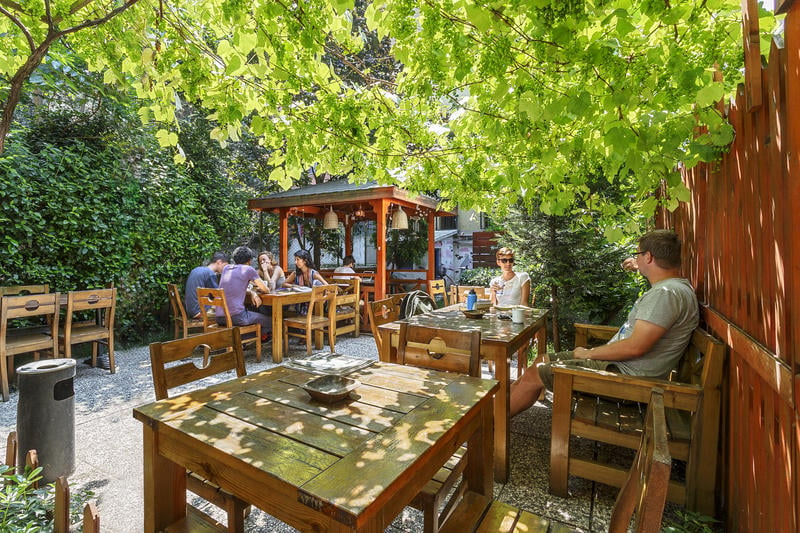 Self Catering Facilities
Tours & Travel Desk
Hush Hostel Lounge is a cracking Istanbul backpackers hostel designed for true travellers. This chilled out and happy hostel is a real home from home for backpackers arriving in Istanbul. Hush Hostel is great for digital nomads setting up their temporary office in Istanbul as they have plenty of common areas to work in and a hammock or two for when you just need to walk away from the laptop.
On a sunny day, the Hush Hostel's sun trapped garden terrace is a gorgeous place to hang out in. And on those not so sunny days, you can stay inside and chill in the cosy common area where you can do work or mingle around with all the other backpackers. It's a calm hostel, yet it's still got a very nice social vibe.
Why you'll love this hostel:
Cute outside area
Rooftop terrace
Private rooms with balcony
The dorm rooms are pretty basic, but according to previous guests, all beds are super comfy. You've got high-speed internet connections in all parts of the hostel, including the outside areas. This makes it a breeze to get your work done. In case you're taking a work-rest day, head to the reception and ask about the bike rental. Exploring the streets of Istanbul with a bike is. a lot more efficient and you'll be able to see a lot more of the city within a short amount of time – perfect if you have to go back to your laptop!
Located on the Asian Side of the city, Hush is in close proximity to a transportation hub that services the whole city, including the ferry which takes you to the European Side and historical sightseeing just in 20 minutes. The ferry over to Sultanahmet or Taksim is cheap, easy, and lends beautiful views of the city.
If you need some inspiration on what to do or see in the city, join one of the free events and walking tours that the hostel offers. Alternatively, you could also ask the staff about their recommendations. Local knowledge always goes a long way!
More Epic Hostels in Budapest
Haven't found the right hostel for you yet? Don't worry, there are plenty more options waiting for you. To make the search a bit easier, we've listed more epic hostels in Budapest below.
Overall Best Hostel in Istanbul – Agora Hostel & Guesthouse
Cafe Onsite
Tours & Travel Desk
Agora Hostel is the overall best hostel in Istanbul in 2021 and one of Turkey's best hostels too. A big hostel with a cosy feel, Agora have been stunning travellers with their high standard of service for years. The free breakfast is a total bonus and part of the reason why Agora is the best hostel in Istanbul. As they say themselves, the rooms are simple, stylish, and inexpensive; everything you could ask for in a hostel really! A great all-rounder, Agora is a great shout regardless of whether you're travelling solo, with your crew or lover.
Another Party Hostel in Istanbul – Chillout Lya Hostel & Bar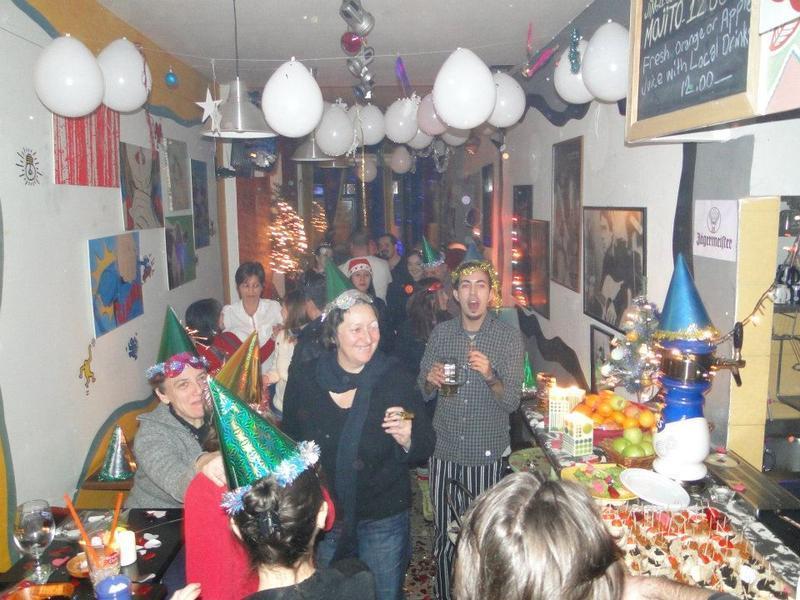 Bar & Cafe Onsite
Tours & Travel Desk
The best party hostel in Istanbul is Chillout Lya, they're quick to tell guests that they're just 15-seconds away from Istanbul's nightlife. To me and you that means they're right in the party of Istanbul's nightlife district. With their own bar on the ground floor, Chillout Lya is a top hostel in Istanbul for all those party animals out there. Chillout Lya is located in the vibrant Beyoglu district, a liberal and happening part of the city with a wild party scene.
Another Cheap Hostel in Istanbul #1 – Sultan Hostel
Bar & Cafe Onsite
Tours & Travel Desk
Bar & Cafe Onsite
Tours & Travel Desk
The best cheap hostel in Istanbul is Sultan Hostel. They not only offer a free breakfast, free WiFi and bed linen but they have clean, spacious and, most importantly, cheap dorm rooms too. Sultan Hostel is the coolest hostel in Istanbul if you're on a tight budget. On top of cracking value for money Sultan Hostel also has their own bar and cafe serving up backpacker budget-friendly food and booze every day of the week. You'll love Sultan Hostel, even more so if you're watching the kuru!
Another Cheap Hostel in Istanbul #2 – Harmony Hostel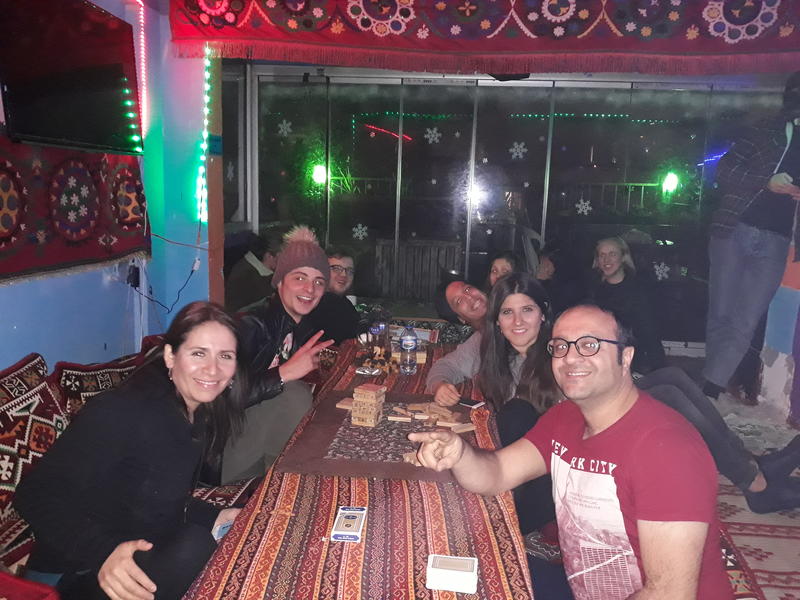 Tours & Travel Desk
Laundry Facilities
Harmony Hostel is a top hostel in Istanbul for travellers who are keen to meet and mingle but don't want to break the bank. Harmony Hostel is a super welcoming and chilled out Istanbul backpackers hostel right in the centre of the city, between Sultanahmet and Sirkeci. If you're keen to get the most of backpacking Istanbul, then swing by the Harmony Hostel tours and travel desk to see what deals and discounts they can offer you.
Another Cheap Hostel in Istanbul #3 – Avrasya Hostel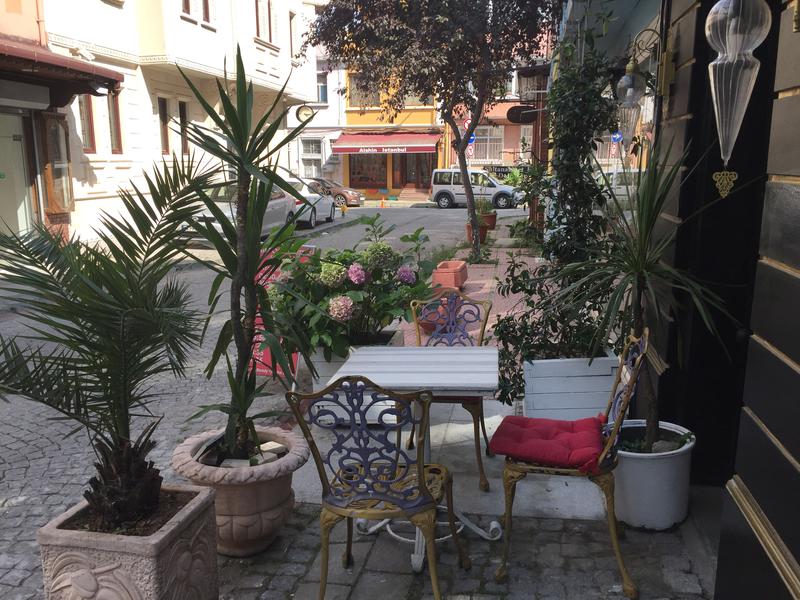 Bar & Cafe Onsite
Tours & Travel Desk
Avrasaya is a much loved and highly recommended hostel in Istanbul and you're gonna love it too. Humble, simple and homely, Avrasaya Hostel can be found in the Sultanahmet district. You couldn't stay closer to Istanbul's famous landmarks if you tried. Both the Hagia Sophia and Blue Mosque are just 150m away. You shouldn't need directions but the Avrasaya will be more than happy to show you the way. As a top hostel in Istanbul Avrasaya has their own cafe and restaurant on the roof, their awesome menu must be tried!
Best Hostel for Couples in Istanbul – Istanbul Taksim Hostel Green House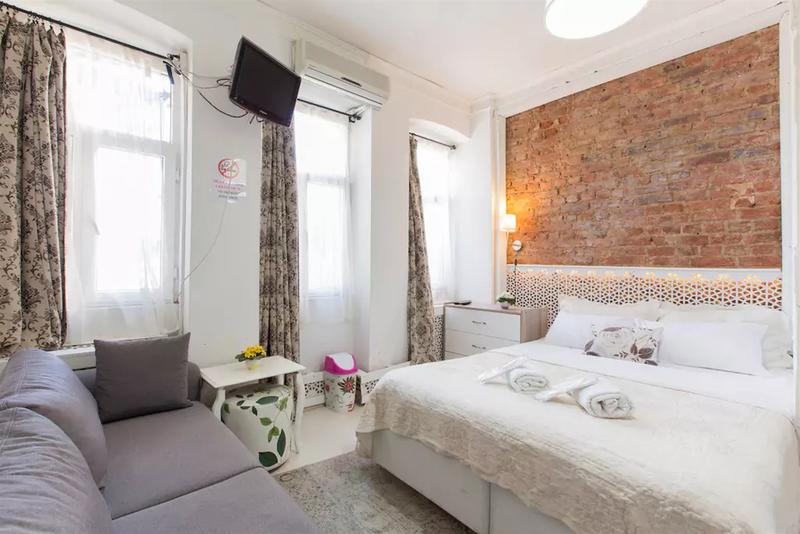 $$
Self Catering Facilities
Tours & Travel
Laundry Facilities
The best hostel for couples in Istanbul is Green House, it's a little bit of luxury, to say the least! Where else can you and your lover sleep in a 4-poster bed for less than $30 a night?! Green House is a highly recommended hostel in Istanbul ideal for couples who want to spend some quality time together while in Turkey.
Being in the Taksim area means that you're super close to all of Istanbul's must-visit tourist hotspots. If you come to Istanbul at the weekend, Taksim does get lively in the evenings but it's all good fun.
Bucoleon
Luggage Storage
Tours & Travel Desk
If you're seeking a top hostel in Istanbul to stay in with your lover you have to check out Bucoleon by Cheers. Cheers have a number of hostels in Istanbul and Bucoleon is their boutique, luxury edition. You and partner can check into one of Bucoleon's lavish private ensuite rooms complete with a view of the Blue Mosque. Bucoleon is the coolest hostel in Istanbul if a touch of luxury is what you're after. Embrace the romance and share a glass of wine with bae while you watch the sunset over the Blue Mosque from your own private balcony.
Sultans Inn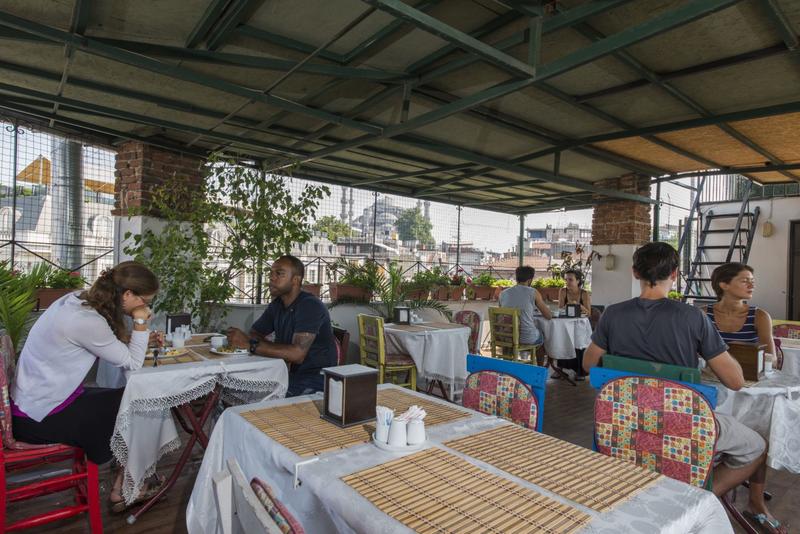 Tours & Travel Desk
Luggage Storage
For digital nomads who fancy escaping the dorms when in Turkey Sultans Inn is the place to book. As a highly recommended hostel in Istanbul Sultans Inn has a number of single private rooms at dorm-like prices perfect for digital nomads. Each room has its own working desk, TV, mini-fridge and ensuite too. Admittedly Sultans Inn is more of a hotel than it is an Istanbul backpackers hostel but it's ideal for digital nomads nonetheless. The dining terrace is the best place to meet fellow digital nomads and travellers and revel at the Blue Mosque in the distance.
Best Hostel with a Private Room in Istanbul – Old Mile Suites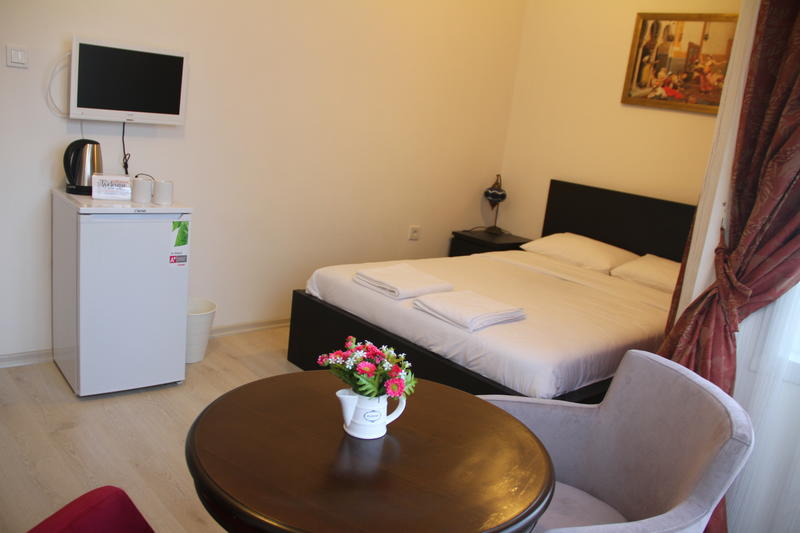 Cafe Onsite
Tours & Travel Desk
If you're looking for the best budget hostel in Istanbul you should check out Old Mile Suites. Ideal for travellers jet-setting solo or those who are travelling with their beau as they have tonnes of private rooms and plenty of dorms too. Old Mile is a brilliant Istanbul backpackers hostel for travellers on a shoestring budget. Both the dorm rooms and private doubles are cheap and chips throughout the year. Old Mile has everything you could need including their own cafe on the ground floor.
Istiklal Old City
Bar & Cafe Onsite
Late Check-Out
Another best hostel in Istanbul in 2021 is Istiklal Old City. Offering simple, humble but lovely accommodation in the heart of Istanbul. Travellers leave here happy time and time again. Their free breakfast is a great way to start the day and they serve traditional meals in their cafe too. Istiklal Old City is a more traditional style of hostel and is incredibly homely. If you're set on staying in a flashy, hipster hostel you may have to look elsewhere. Istiklal is a top hostel in Istanbul if you're keen to experience wonderful Turkish hospitality.
Moda Hostel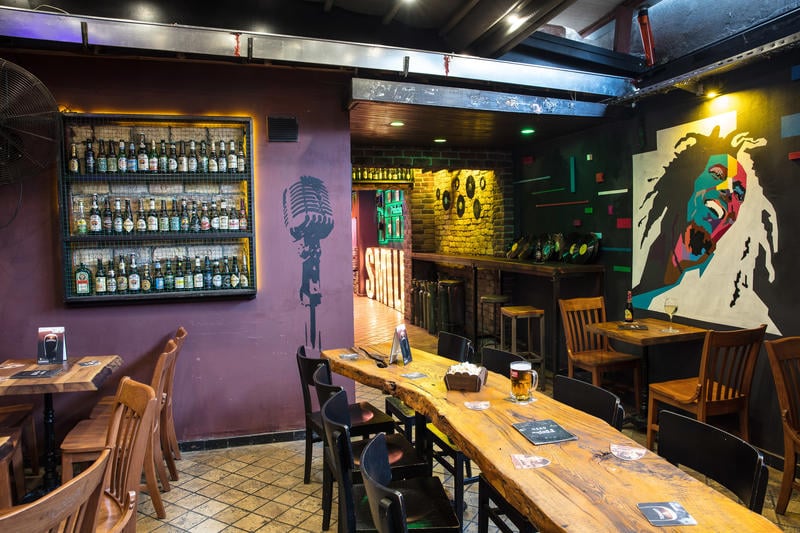 Bar Onsite
Tours & Travel Desk
Moda Hostel is a great youth hostel in Istanbul for travellers looking for a modern yet homely place to stay in the city. Moda is a light, spacious and colourful hostel on the Asian side of Istanbul. Located in the vibrant, artistic district of Kadikoy, Moda Hostel incorporates these vibes into their hostel's atmosphere. If you're keen to stay on the Asian side of Istanbul and experience literally and metaphorically a different side of the city Moda Hostel is where you need to go.
Cheers Lighthouse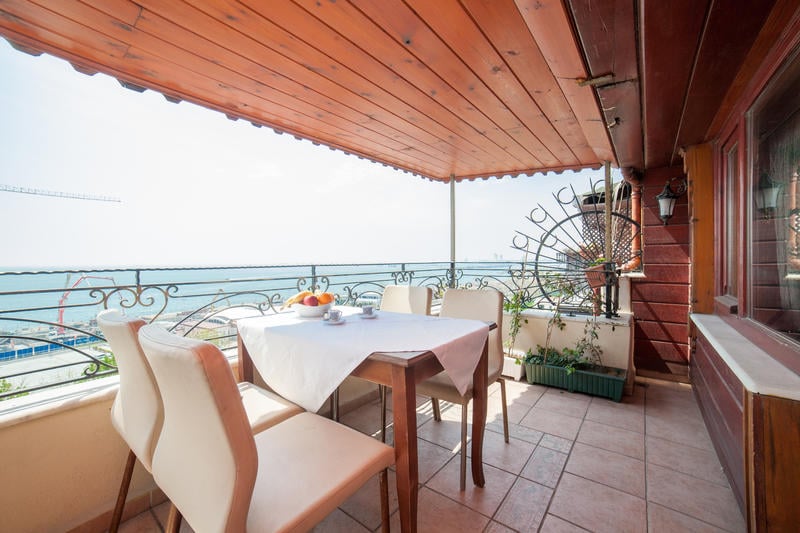 Bar & Cafe Onsite
Tours & Travel Desk
Cheers Lighthouse is the cosiest and most homely of Cheers' Istanbul backpackers hostels. Lighthouse offers travellers amazing views of the Asian side of Istanbul from some of their rooms; from others, you look out onto the charming cobbled streets of Istanbul's Old Town. The Cheers Lighthouse restaurant is fabulous, you needn't eat anywhere else when you're in Istanbul in all fairness. Lighthouse is a really sociable hostel that attracts a chilled out and friendly group of backpackers throughout the year.
Planet Paprika
Tours & Travel Desk
Laundry Facilities
Planet Paprika is a brilliant budget hostel in Istanbul. If you're looking to experience true Turkish hospitality in a happy hostel in the heart of Istanbul you'll be delighted with your choice of Planet Paprika. Located in Taksim Square, you're literally at the heart of the action in Istanbul, there are countless shops, bars and restaurants to explore. Whether you're travelling with your buddies or flying solo you'll feel at home the moment you arrive at Planet Paprika.
Hanchi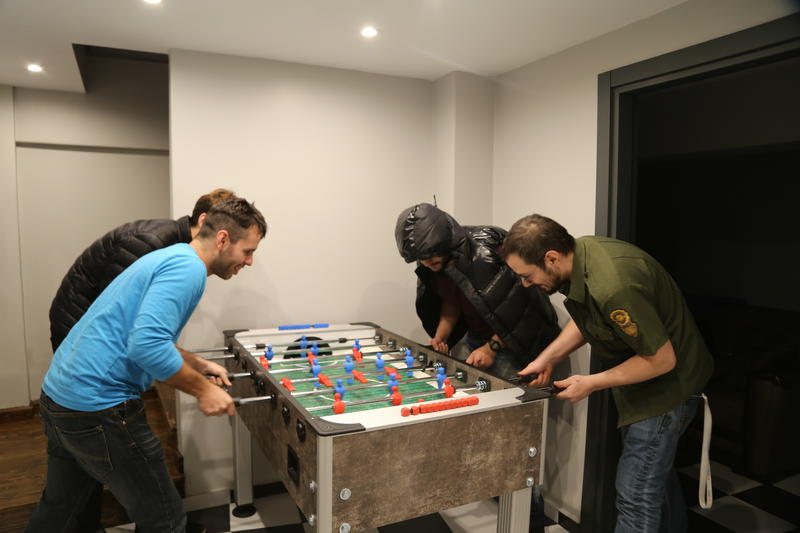 Self Catering Facilities
Laundry Facilities
Hanchi is one of only a few Istanbul backpackers hostels to have a guest kitchen. If you're on the road long term you'll know it's the little things like cooking that you start to miss. Hanchi is close to the local bazaars and provides you with a great opportunity to explore the markets, put your haggling skills to good use so you can return to Hanchi and cook up a meal to share with your hostel mates. The Hanchi staff are super professional and very accommodating, just holla for help!
Orient Hostel
Bar & Cafe Onsite
Tours & Travel Desk
Nestled between the Hagia Sophia and the Blue Mosque Orient Hostel is a fantastically located youth hostel in Istanbul. Much of your Istanbul itinerary will be based in this locality.
The must visit Grand Bazaar, the famous spice market and Cemberlitas Hamani are less than 10-minutes walk away. If you want to soak up the vibes of Istanbul and stay in a hostel that offers great value for money you should check-in to Orient Hostel. In the high summer season don't miss the free belly dancing show at Orient Hostel's rooftop bar!
Get Your Copy of the Backpacker Bible Totally FREE!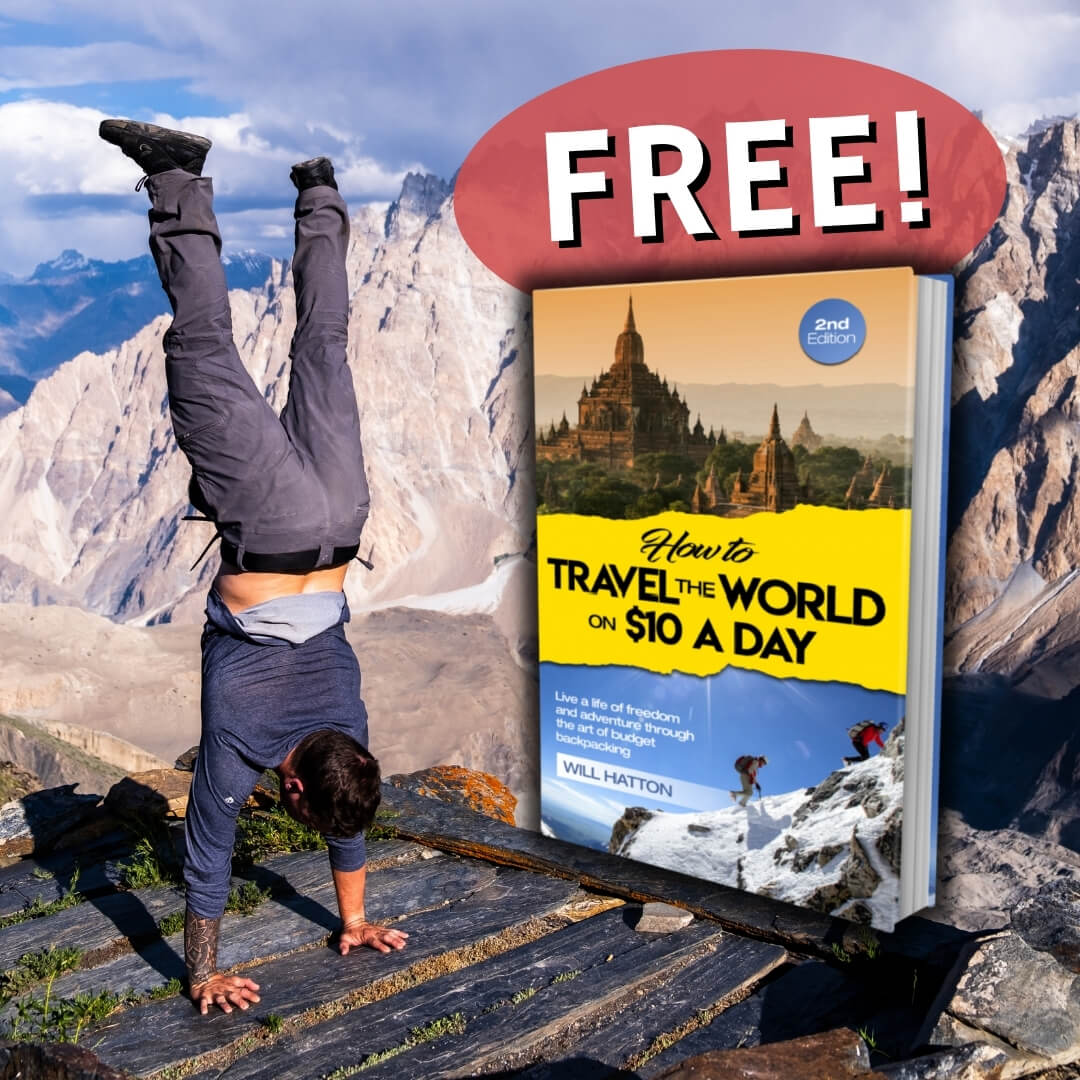 Learn how to travel the world on just $10/day with the Backpacker Bible – Will Hatton's own personal guide to the life of a budget traveller!
This book is the ULTIMATE culmination of more than 10 years of travel experience. It's full of valuable insider hacks and secrets that will help you unlock your full potential as a traveller.
AND… it's also FREE at the moment! All you need to do is click this link (or the sexy image of Will flexing his handstand skillz), provide your email, and we'll email you the ebook lickety-split!
FAQ about Hostels in Istanbul
Here are some questions backpackers ask about hostels in Istanbul.
Travel Safety Tips for Istanbul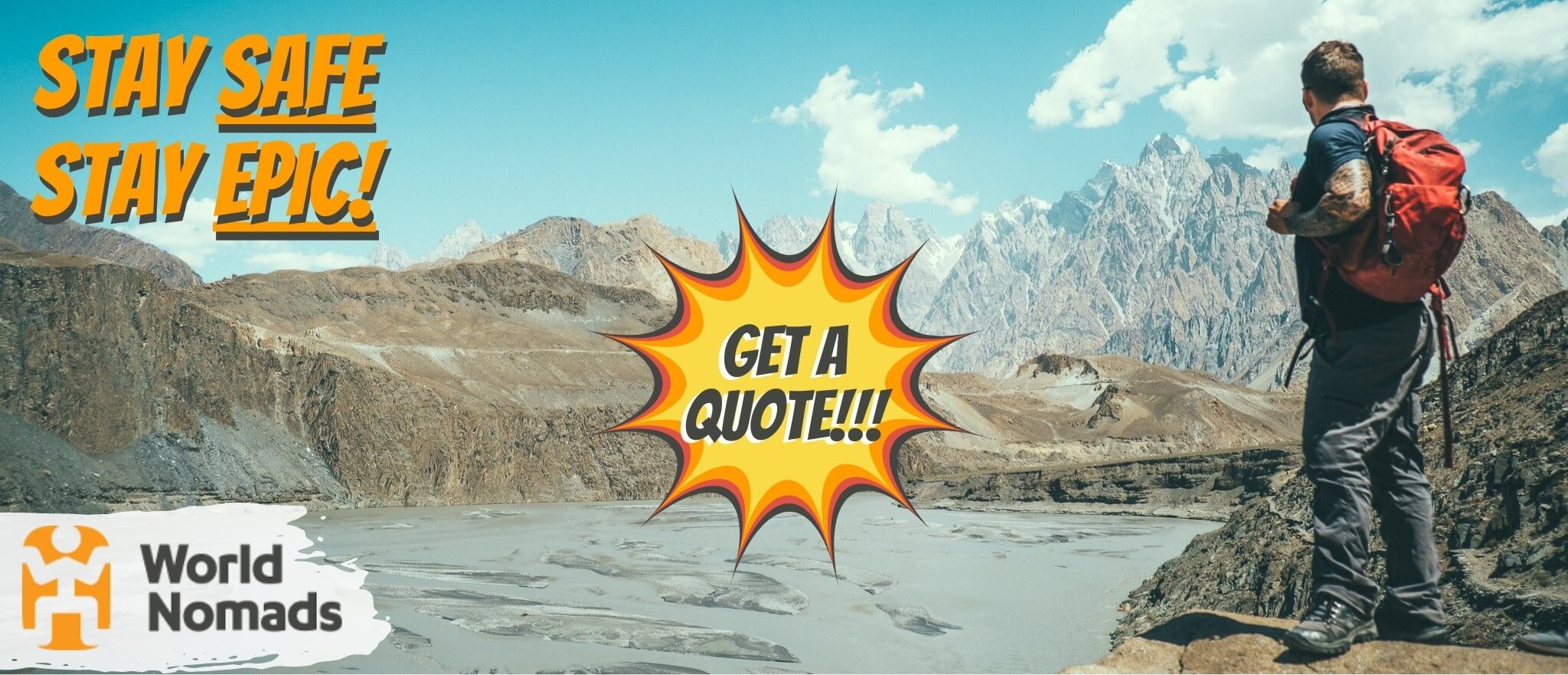 It's good to get lost sometimes, but it's also good not to get too lost. There are people that want you home in one piece.
There's one travel insurance provider The Broke Backpacker trusts for all his wildest shenanigans… World Nomads!
Click the button below to get a quote on your insurance or read our in-depth review of World Nomads' coverage. And then… let the shenanigans begin. 😉
Over to you
Istanbul is an absolute marvel. You can spend a lifetime there and still only see a fraction of what this amazing city has to offer. And with so much to see, don't waste any unnecessary time trying to find a hostel!
With the help of this guide to the best hostels in Istanbul, you'll be able to book your hostel quickly, and focus on what matters – eating baklava and drinking Turkish tea.
And remember, if you are having a tough time picking, just go with our top hostel in Istanbul for 2021-  Agora Hostel & Guesthouse.
By now I hope our epic guide to the best hostels in Istanbul has helped you choose the perfect hostel for your adventure!
If you think we've missed anything or have any further thoughts, hit us up in the comments!
---
Thanks for reading – that was fun! 😀
We bring you epic FREE content!
Find out how YOU can help support us.
We're a big site with a big team and this job isn't always easy. But we do it because we love it – we love providing epic and free content. We love the knowledge that our content keeps you adventuring. We don't ask for money, but if you'd like to find out how you can help the site in more organic ways, click the button below.
Thank you for your support 🙂
And for transparency's sake, please know that some of the links in our content are affiliate links. That means that if you book your accommodation, buy your gear, or sort your insurance through our link, we earn a small commission (at no extra cost to you). That said, we only link to the gear we trust and never recommend services we don't believe are up to scratch. Again, thank you!
Bye for now, but not forever!
If you want MORE top-tier Broke Backpacker content like this, then sign up for our weekly newsletter below to get the latest and greatest!