Travel
27 UNIQUE Things to Do in Seattle [in 2021]
Seattle is a large metropolis situated between two major bodies of water: the Washington Lake and the Puget Sound. And even though this is Washington State's largest city, it is still referred to as the "Emerald City".
The name comes from the widespread greenery that is visible throughout the bustling city all-year-round. Seattle brings both locals and travelers the best of both worlds: nature activities and a massive culturally innovative environment.
So, whether you're coming for the epic mountain views, the gastronomic wonders, or its dynamic cultural scene, I am convinced that you will find your place in Seattle.
This guide will give you all the tools you need for a trip of epic proportions. You'll discover all the best things to do in Seattle, read up on the best accommodation spots, and get a few expert tips thrown in the mix.
Let's get it!
The Top Things to Do in Seattle
Alright, let's get this started. Today, we're bringing you our ultimate list of the top 27 things to do in Seattle.
Start by checking our table of highlights below, and we'll get to the rest straight after that!
The Top Thing to Do in Seattle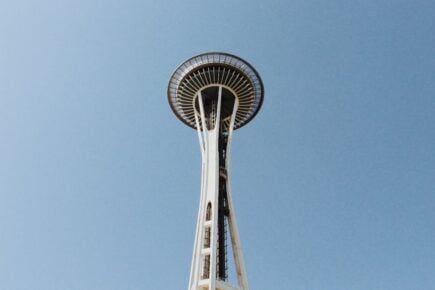 The Top Thing to Do in Seattle
Ascend into Space
A quintessential Seattle structure — a visit to the Space Needle is one of the essential things to do in town.
Most Unusual Thing to Do in Seattle
Most Unusual Thing to Do in Seattle
Practice Yoga with Goats
You've heard of yoga, but have you heard of goat yoga? Seriously, you've goat to try this.
Best Thing to Do in Seattle at Night
Best Thing to Do in Seattle at Night
Go on a Haunted Ghost Walking Tour
Meet some of Seattle's most infamous ghosts. Expect to be spooked, fascinated, and entertained — all at once.
Most Romantic Thing to Do in Seattle
Most Romantic Thing to Do in Seattle
Go on a Cocktail Cruise
Hop on a boat and roam around Seattle. Cocktail in hand, you'll get to see some of the city's most iconic sights.
Best Free Thing to Do in Seattle
Best Free Thing to Do in Seattle
Enjoy the View at Kerry Park
The view extends far beyond the city — you can even see the glaciated Mount Rainier setting a backdrop!
The ONE Thing You Need For Seattle…
Do you know it rains a hell of a lot in Seattle? Yep so much so that citizens of the rainy city never leave home without an Umbrella.
You probably know that most Umbrella just ain't built to last and fall to pieces if the wind gets too high. That's why you should check out this (almost) unbreakable Travel Umbrella from Repel.
Check Best Price
1. Ascend into Space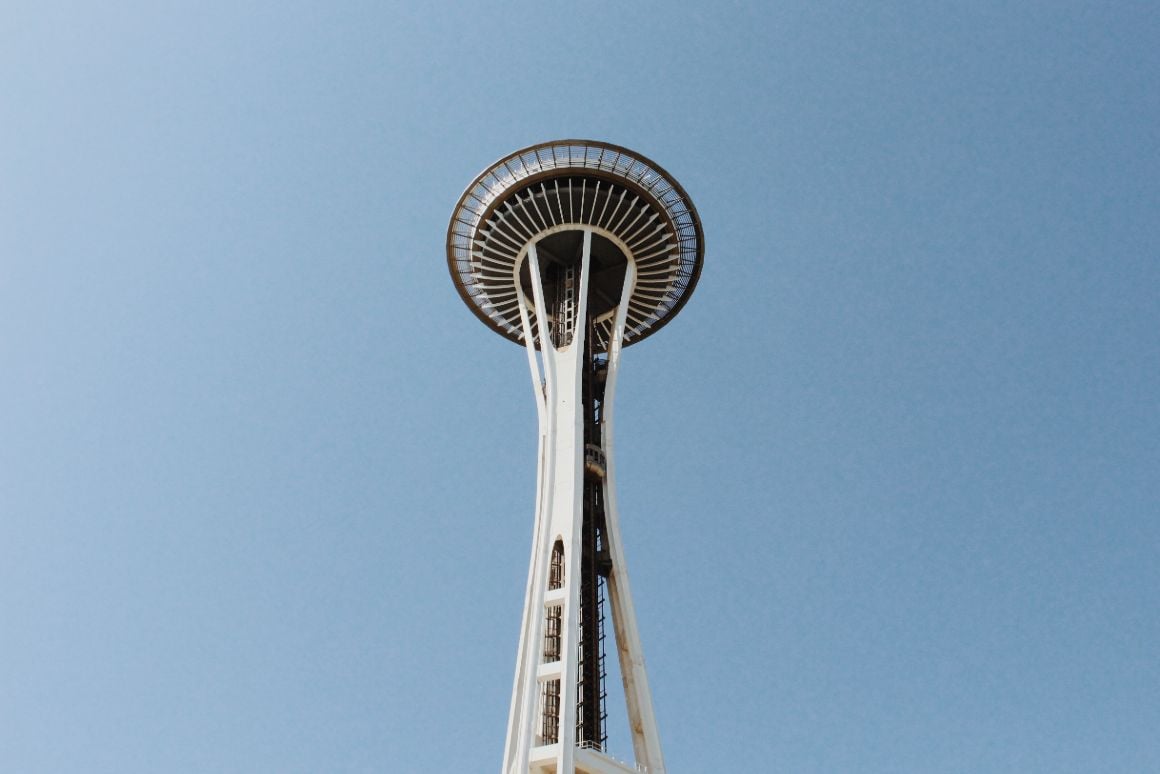 The Space Needle is a quintessential Seattle structure, and a visit here is one of the most essential things to do in town! The tower stands at a height of almost 160-meters and it's possible to go to the very top.
With one ticket, you can access both the Observation Deck (with two floors) and the Chihuly Garden. The 360-degree view from above will give you a floating impression, as the floor is completely see-through.
Enjoy views of the Puget Sound, Lake Washington, and Mount Rainier!
Entrance: $22-35
Hours: 12:00-17:00 (Monday-Wednesday), 12:00-19:00 (Thursday-Friday), 11:00-19:00 (Saturday-Sunday)
Address: 400 Broad St, Seattle, WA 98109
2. Eat Everything at Pike Place Market
Pike Place Market opened up in 1907 and has ever since been providing fresh produce and lovely vistas over Elliott Bay and the waterfront.
Any trip to the Emerald City would not suffice without a visit here!
With permanent stalls that sell all-year-round, it is one of the country's oldest farmers market and just a lovely place to visit in the heart of Seattle.
You'll also find arts & crafts, and you can dine or simply buy your stuff from the traditional farm stalls. Everything is fresh — we mean very fresh — and delicious.
At the popular open-air fish market, the fishmongers fling the fish in the air before wrapping and selling it. Swing by for a taste of the local life in the city.
Entrance: Free
Hours: 09:00-17:00
Address: Pike Place Market PDA 85 Pike Street, Room 500 Seattle, WA 98101
3. Get Up-Close and Personal with Orcas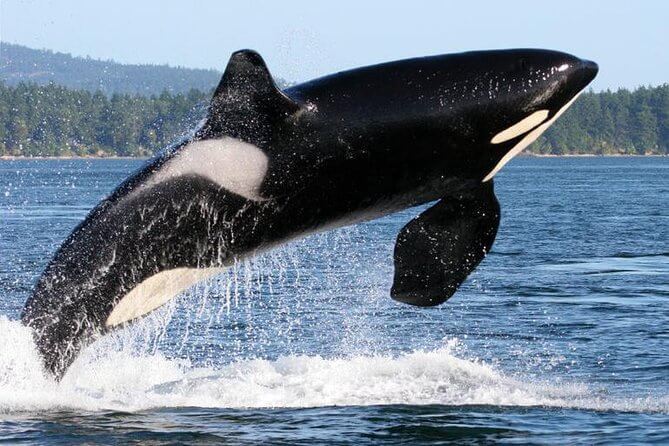 Seattle is located near the San Juan Islands, which make up an archipelago in Northwest Washington State. The islands and waters are famed for their resident orcas, or killer whales, that you can spot from April to October.
During this period, you'll find plenty of whale-watching tours, some with over 90% success rates in spotting these majestic animals. There are three Orca pods known as the 'Southern Residents' that are visible between Spring and Autumn.
These islands are often regarded as one of the best places to view the intriguing Orcas naturally, so you should definitely give it a try if you're as fascinated by them as I am.
4. Yurt Your Way into an Urban Oasis
Washington State is filled to the brim with unique accommodations, and this right here is just one of many epic Airbnbs you can book in Seattle.
Nestled in a private fenced cottage garden, staying here feels like having your own little urban oasis. It allows you to visit Seattle, but at the same time get that magic feeling only nature can provide.
Take in the beautiful Seattle skyline by water taxi, then shuttle back up the hill to cozy up in the garden yurt under the stars. With full library of travel books, metaphysical, and classic literature, and indoor fireplace, and a sound system… you've got everything you need.
The perfect all-season getaway for adventurous artists and romantics.
5. Get Glassy at Chihuly
Chihuly Garden and Glass is named after Dale Chihuly, whose work you will find here. This renowned American glass sculptor has received tons of awards and his pieces have been displayed in exhibitions all around the world.
The galleries are illusionary and the sculptures vary in size; with the centerpiece standing at 30 meters above ground. An extremely aesthetically pleasing experience.
Conveniently located under the Space Needle, visiting the Chihuly Garden and Glass is one of the most remarkable things to do in Seattle. A truly artistic spectacle!
Entrance: $19–32
Hours: 12:00-17:00
Address: 305 Harrison St, Seattle, WA 98109
6. Tour the Boeing Factory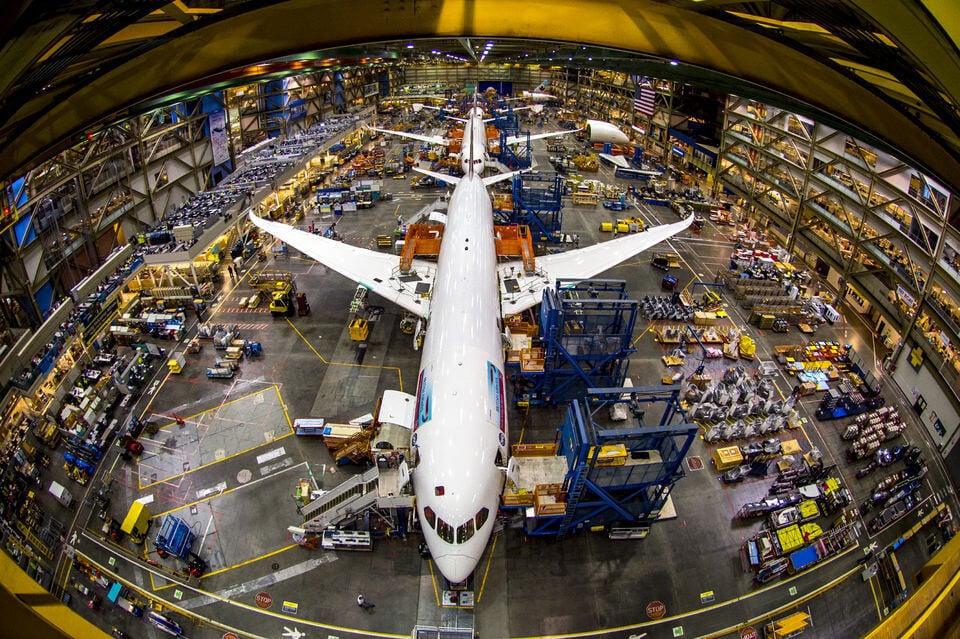 Only 50 kilometers outside of Seattle, lies the world's largest building by virtue of its volume! The Boeing Factory is perhaps one of the more non-touristy things to do in Seattle, but it's quite an interesting place.
It spans a floor-space of almost 4-million square meters, and it's the only public tour of a commercial jet assembly plant in North America.
Guided excursions will take you through the intricate methods involved in aircraft production, as you'll get to see some of the world's largest aircraft, such as the Boeing 787 and the Dreamliner.
Entrance: $17-27
Hours: 09:00-17:00 (Thursday-Monday)
Address: 8415 Paine Field Blvd, Mukilteo, WA 98275
The BEST Travel Backpack?!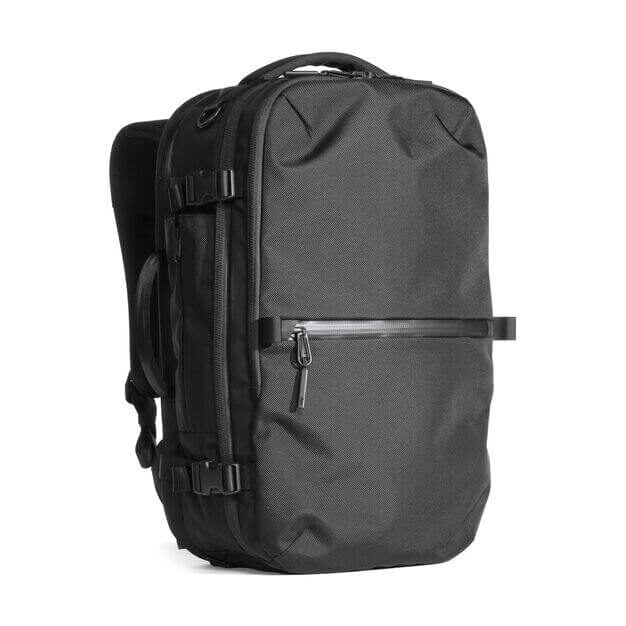 Pssssst! Not picked the perfect travel backpack yet? The Broke Backpacker team has tried out over thirty backpacks this year! Our favourite travel backpack is the Aer Travel Pack 2.
View on AER
7. Visit the Museum of Pop Culture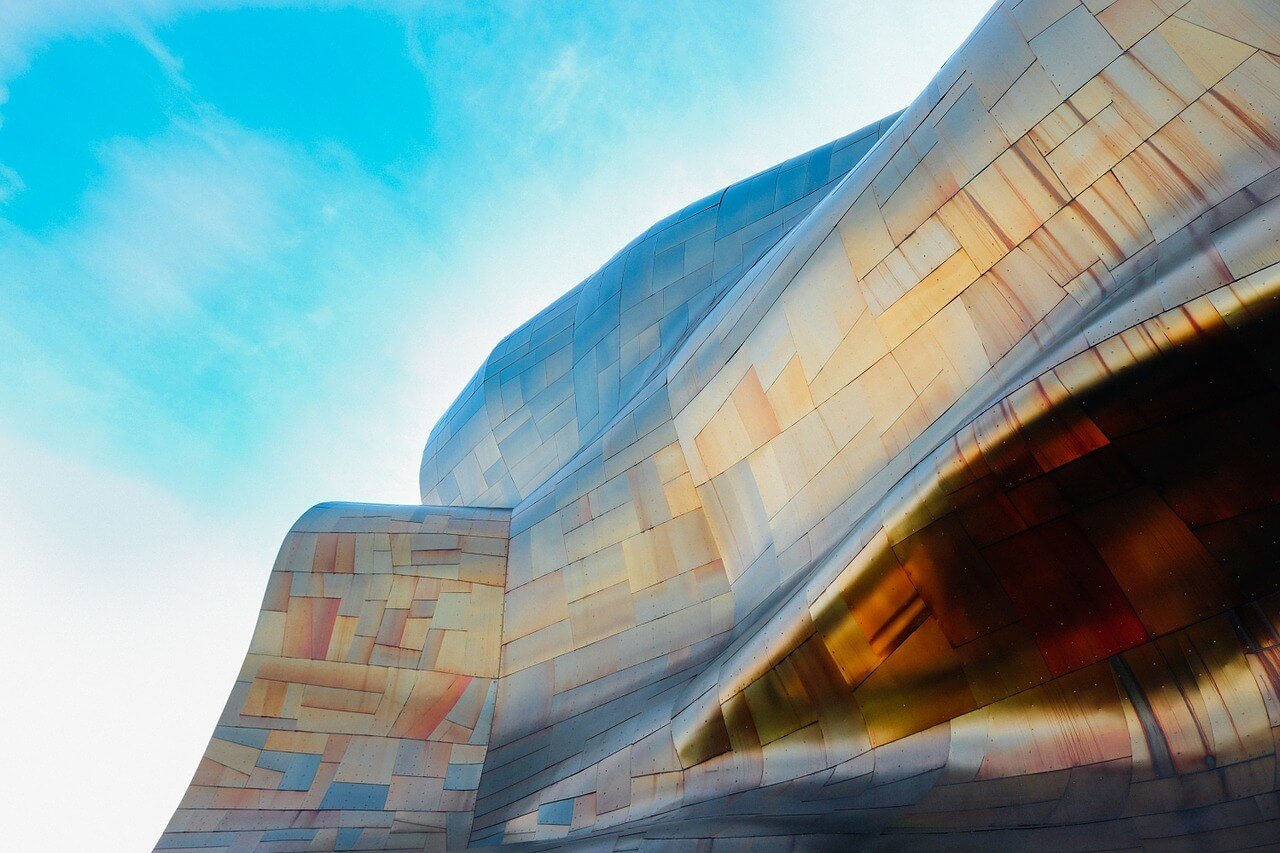 Otherwise known as MoPOP, the Museum of Pop Culture's exterior is a reflection of its mission — to embrace the flexibility of music.
It's revolutionary and abstract; made up of 21 000 individually cut aluminium shingles. It focuses on the present pop culture that exhibits an array of artefacts from this practice.
It offers educational and community programs, and behind-the-scenes information from the industry's leading filmmakers and musicians. And it's also really entertaining! You can even test your DJing abilities at their Sound Lab.
Entrance: $21–30
Hours: 10:00-18:00 (Friday-Sunday)
Address: 325 5th Ave N, Seattle, WA 98109
8. Hike Mount Rainier
Seattle's location is unique for a metropolis. Not only is it an isthmus, but it is also in close proximity to some wildly scenic surroundings.
Mount Rainier is one of the most visited and loved Seattle attractions, as you can see it from several points within the city. And it's actually an active volcano! But its last eruption occurred in the late 19th-century
It is a colossal natural feature, sitting at almost 4400 meters above sea level, and it is the most glaciated peak in the contiguous US.
Fortunately, no permits are required when hiking here. That's why it's one of the most ideal day trips from Seattle.
9. Get Nerdy at Seattle Central Library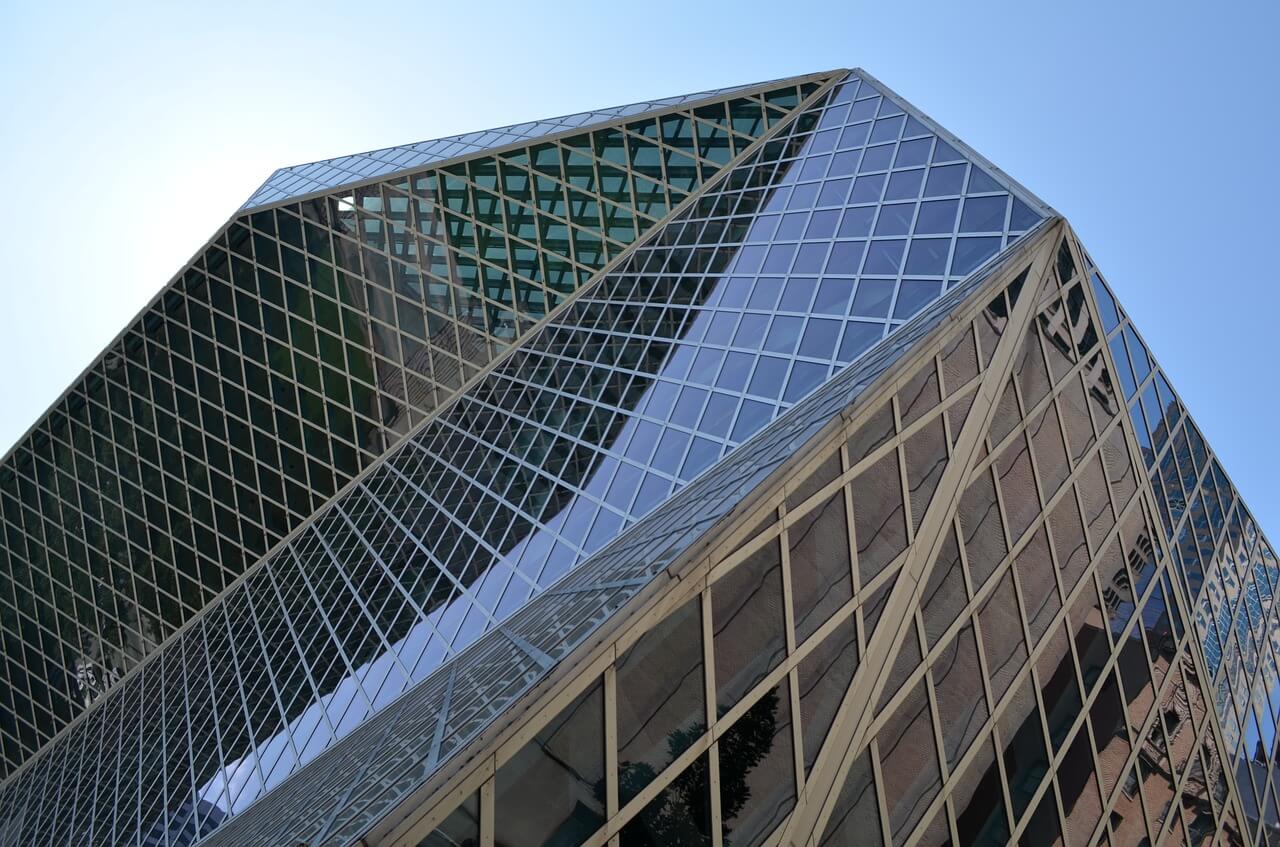 Few esteemed libraries have postmodern designs, but Seattle's public one does. It spans an impressive 11 storeys!
The futuristic design reflects the forms of literature that they promote and supply — a mix of traditional books and new media.
This makes it a contemporary library, where all types of archives, digital or hardcopy, can be accessed. The building is separated into different platforms, each with architecturally distinct designs.
The Seattle Central Library has the intention of being a civic space that attracts all types of readers and redefines the conventional barriers of reading.
Entrance: Free
Hours: 11:00-17:00 Monday-Saturday
Address: 1000 4th Ave, Seattle, WA 98104
10. Swim, Laze and Hike in Discovery Park and Beach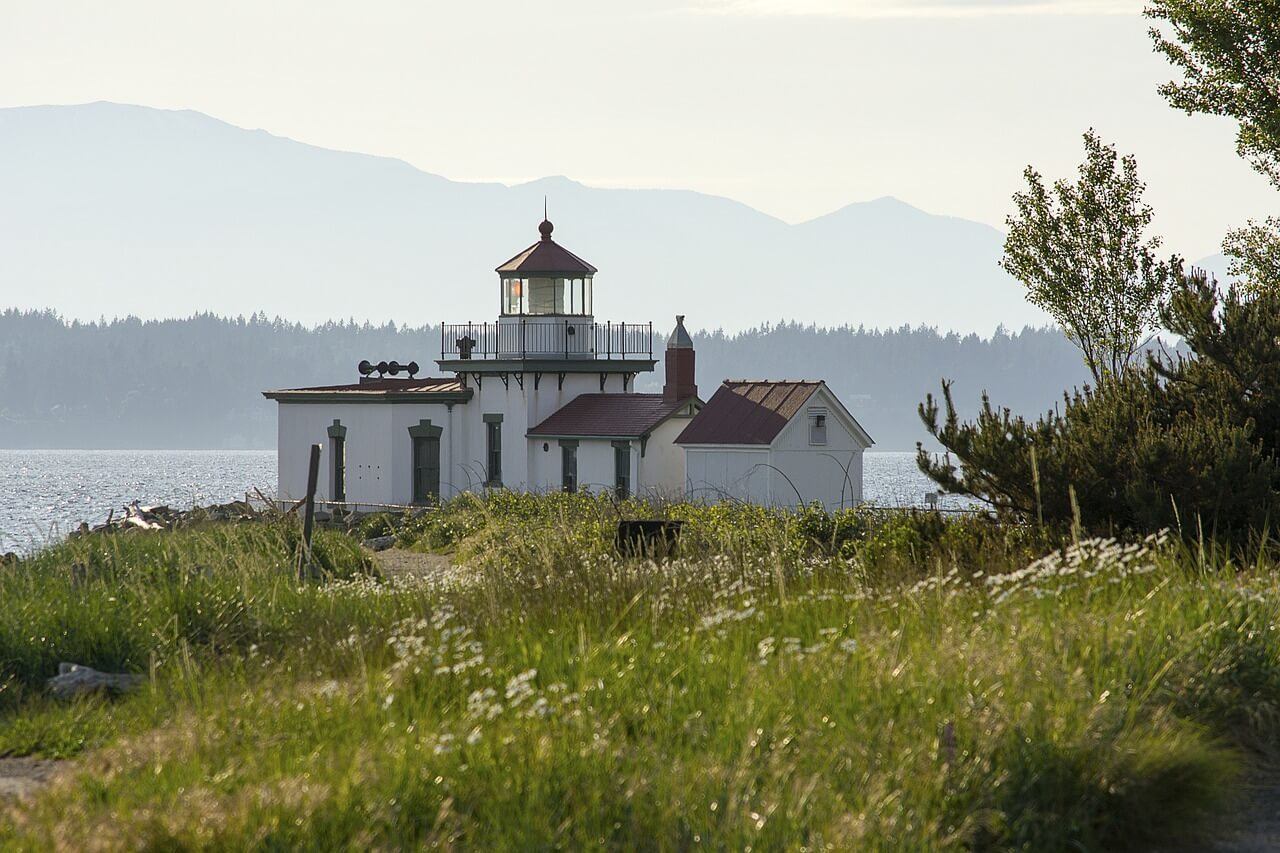 Seattle is a city that is dispersed with many green spaces, and accompanying most of them are a few lovely beaches.
They developed a landscaping scheme for the citizens of Seattle to connect inner-city green spaces. The largest park is Discovery Park, and it stretches for almost 540 acres with a rocky, natural shoreline attached to it.
It is situated along the Puget Sound, where you'll be able to find many scattered beaches to swim in and a picturesque lighthouse. You can also walk or hike one of the many designated trails in the area!
Entrance: Free
Hours: 04:00-23:30
Address: 3801 Discovery Park Blvd., Seattle, WA 98199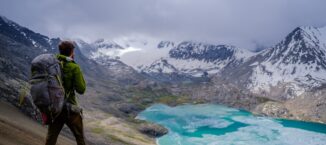 Do You Want to Travel FOREVER??
Then pop your email address in below and we'll send you a FREE copy of 'How to Travel the World on $10 a Day!'
11. Indulge your senses at the Starbucks Headquarters
With a theatrical setting, this coffee reserve is where mixologists work on producing the finest blend and flavors for coffee. Starbucks only has 6 of them worldwide, with one of the biggest and oldest being this one in Seattle.
The roastery is accompanied by a bar and is actually located in the Starbucks Global Headquarters. The multi-tenant building is the largest in Seattle by virtue of its floor space — a "go big or go home" kind of city!
It's certainly one of the most unique things to do in Seattle because you can visit the tasting room too. Here, you can even watch the roasting process.
Entrance: Free
Hours: 07:00-19:00
Address: 2401 Utah Avenue South Seattle, Washington, U.S.
12. Watch Boats Pass, and Enjoy It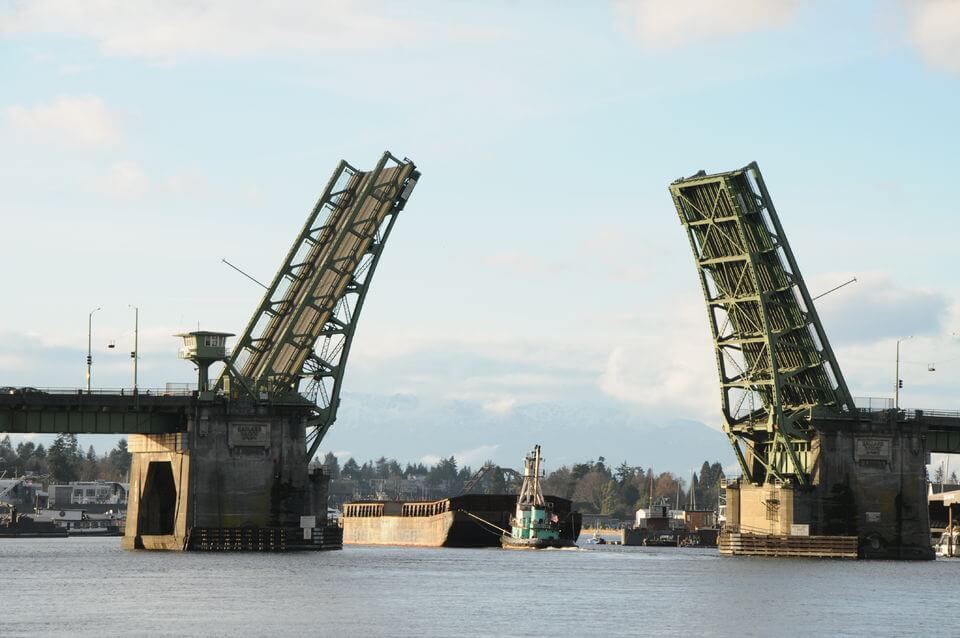 The Ballard Locks is a historical city feature of Seattle and is often admired by heaps of travelers. If you find yourself looking for things to do in Seattle in the summer, come and watch a few boats pass!
The structure was constructed in the early 20th century and redefined a lot of abilities for the city's import systems. It consists of a series of locks that connect the Puget Sound to Lake Washington, taking around 10-15 minutes to complete the process.
Boats from Lake Washington are raised up by an underwater elevator that eventually evens out, and lands into the Puget Sound. The public is able to watch this process from the surface, as well as from beneath.
You can walk beneath the locks underwater to view the salmon and steelhead fish heading upstream.
Entrance: Free
Hours: 07:00-21:00
Address: 3015 NW 54th St, Seattle, WA 98107
13. Do Yoga with Goats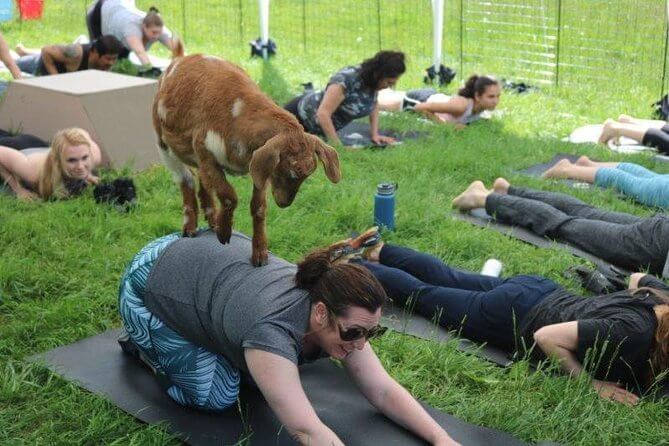 You've heard of yoga, but have you heard of goat yoga? Seriously, you've goat to try this! Ok, enough with the goat puns.
This unusual yoga session takes place in a rural place only a 40-minute drive from Seattle. The free-roaming domestic goats at the Wobbly Ranch will assist you in maintaining your asanas.
This also makes for great and humorous photo opportunities, because the goats are very friendly and interactive. But, besides the fun and games, this is an authentic yoga class led by a certified and experienced instructor.
14. Ride the Iconic Seattle Great Wheel
On the day of its opening, Seattle's Great Wheel was the largest of its kind in the West Coast, USA. Its height exceeds the 53-meter mark and offers visitors unparalleled views of the city.
But since it is on the waterfront, your view will extend far beyond the city. You'll enjoy views of all the bodies of water that encompass it.
We suggest doing this activity during sunset, for the ultimate scenic experience. It's one of the most picturesque things to do in Seattle and a great activity for couples!
Entrance: $10-15
Hours: 12:00-20:00
Address: 1301 Alaskan Way, Seattle, WA 98101
15. Walk along Seattle Waterfront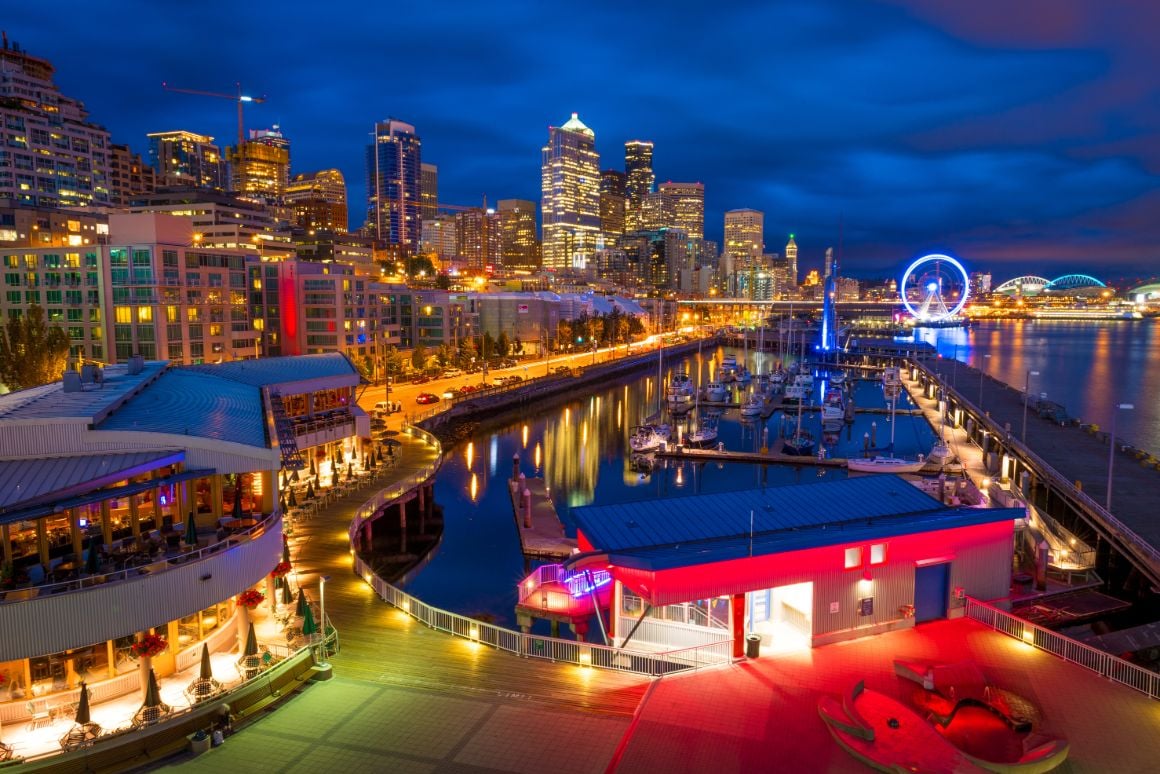 Walking a city's promenade at night may not seem to be the most interesting option you have, but this is a great way to capture Seattle's essence.
Because of the city's laidback nightlife scene, fun things to do in Seattle indoors aren't really apparent at night.
The best way to experience downtown Seattle is to walk through the adjacent waterfront area. Once you've finished your stroll, you can grab a bite at one of the waterfront seafood restaurants!
16. Try Out a Speakeasy Bar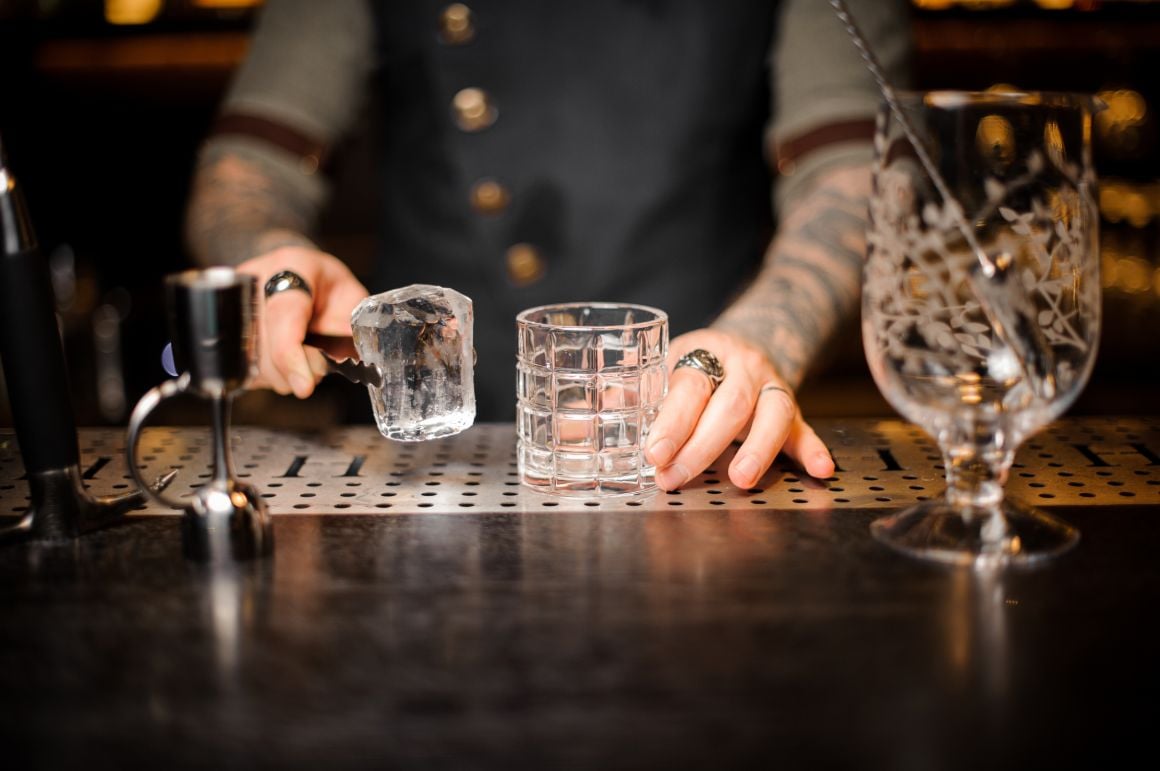 In comparison to other major American cities, Seattle's nightlife is much more relaxed. But it does have two districts that provide a vibrant nightlife.
Speakeasy bars were prominent in the 1920s during the prohibition era, when they sold alcohol illegally. Today, the term is used to describe retro-styled bars that attempt to rekindle the same energy.
Seattle has many great options for these, that are either hidden in hotels, alleyways, or restaurants. Our top-picks include Bath-Tub Gin&Co and The Backdoor at Roxy's.
17. Go on a Cocktail Cruise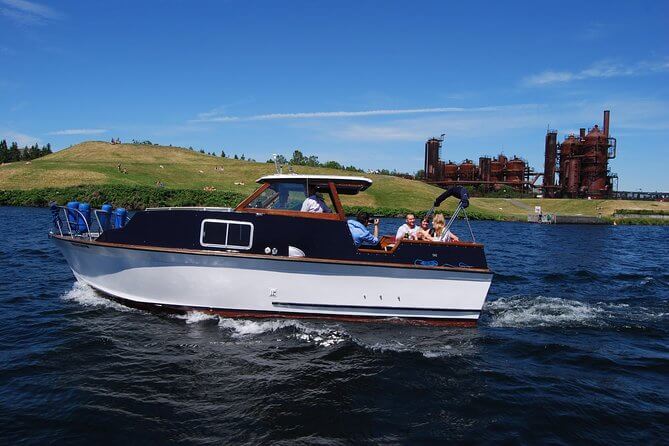 On this boozy cruise, you'll sail past all the vital Seattle landmarks such as the Space Needle and the Great Wheel.
You'll also be able to see the many floating homes that some locals live in, even the one that was featured in 'Sleepless in Seattle'.
On these cruises, alcohol is available for purchase and you'll have an informative and entertaining guide on-board. He'll teach you all about Seattle's key features!
This is a great way to discover the city if you were planning on doing it drunk either way.
18. Go on a Haunted Ghost Walking Tour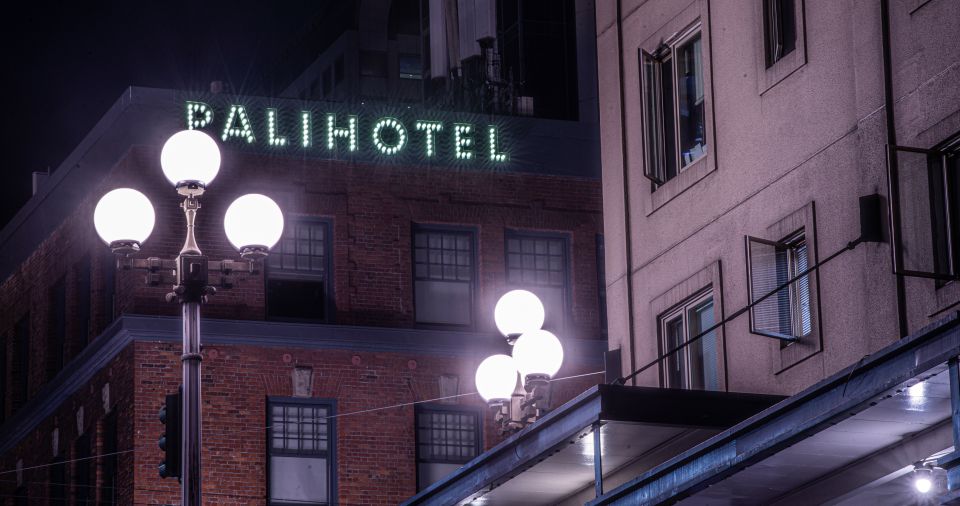 This is one for the adventurous folks out there! Travel back in time and experience some of Seattle's lawless characters, tragic events, and spooky places.
You'll explore sights from the old Suquamish Burial Grounds to the Northwest's first mortuary and be transported to a darker time in the city.
If you want a fun and surprising night in town, this is the right thing for you. Expect to be spooked, fascinated, and entertained — all at once.
19. Rent a Boat at Green Lake Park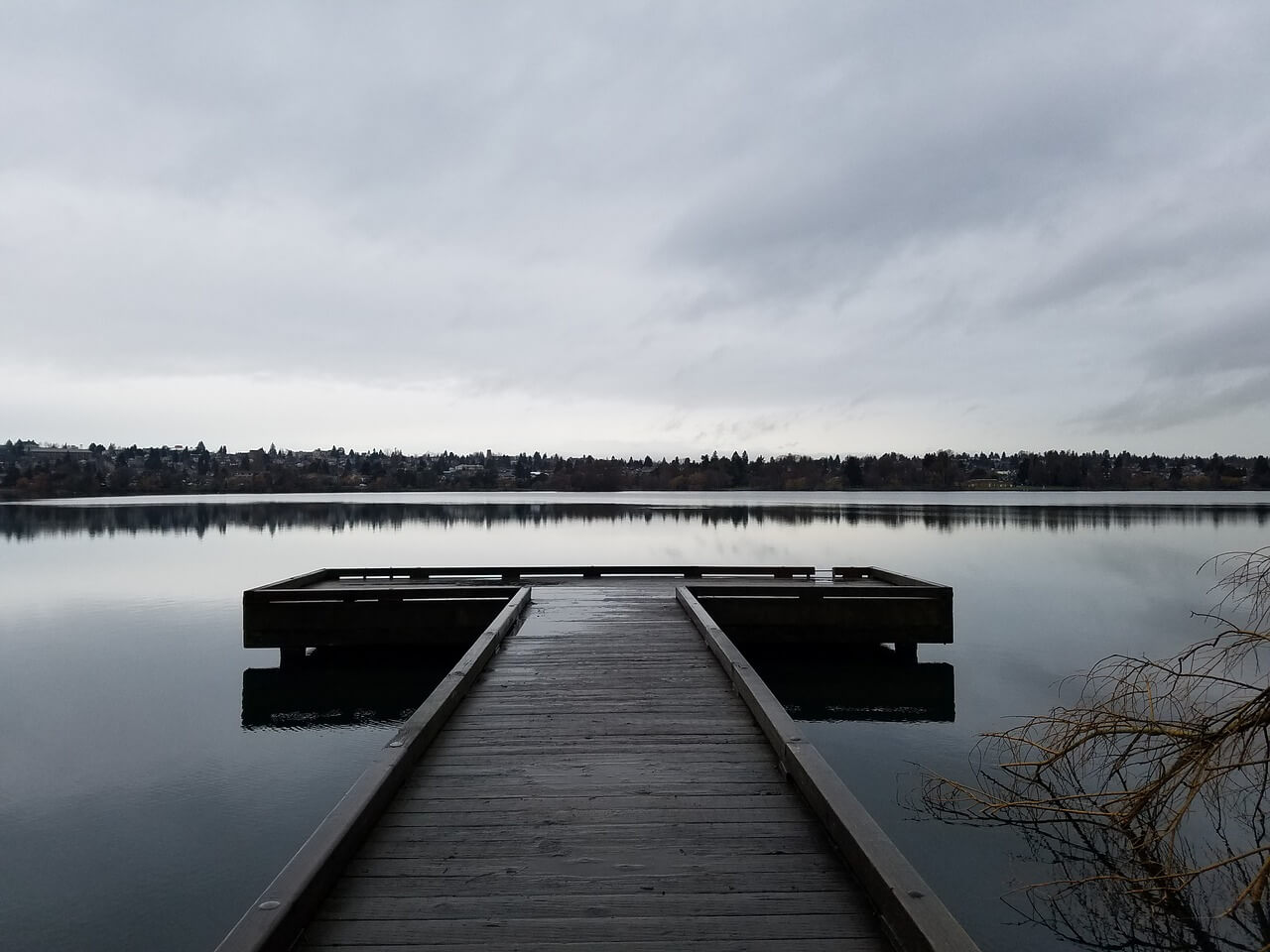 Green Lake Park is an inner-city, smaller scale park that is often a contender for 'Seattle's favorite park'. It offers visitors swimming opportunities, as well as boat renting activities.
These boats are not limited to paddle-boats only — you've got kayaks, stand-up paddleboards, and sail/rowing boats on offer too.
If this sounds good to you, be sure to rent a boat during sunset. It's the best time to enjoy this wonderful setting!
Entrance: Free
Hours: 06:00-20:00
Address: 7201 East Green Lake Dr N, Seattle, WA 98115
20. Get Lost at the Olympic Structure Park
Primely positioned on Seattle's waterfront, this almost 4-hectare park is downtown Seattle's biggest park! Before its existence, the area was used for oil transfers.
The city can get really crowded, so this provides the perfect opportunity to escape the madness. Here, you'll find a collection of sculptures along the coast, with an extremely scenic setting.
It also connects to another green space — the Myrtle Edwards Park, which has a beach too. The park portrays the city's key characteristics; a mix of modernity and nature.
It forms part of the Seattle Art Museum's collections, and has won an international design competition. It is free for all to enter and admire, and links two forests to the water. A pretty sweet deal, if you ask me!
Entrance: Free
Hours: Open 24 hours
Address: 2901 Western Ave, Seattle, WA 98121
Travel with peace of mind. Travel WITH a security belt.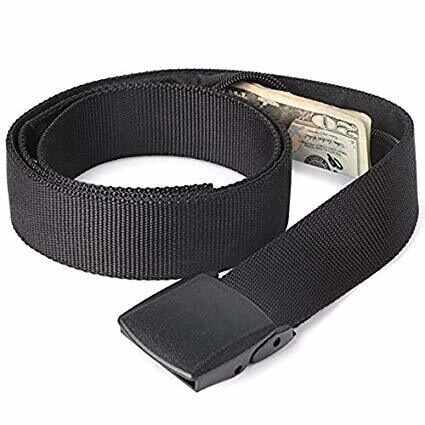 Custom-designed BY the Broke Backpacker FOR broke backpacking, the Active Roots Security Belt will keep your valuables safe no matter where you go.
It looks exactly like a normal belt except for a SECRET interior pocket perfectly designed to hide a wad of cash or a passport copy. Never get caught with your pants down again! (Unless you want to.)
Check on Amazon
21. Enjoy the View at Kerry Park
While Seattle is known for its expansive green spaces with attached beaches, there are great landlocked parks too. One of them is Kerry Park, which is known for its unparalleled skyline views of the city.
The park is especially populated at night, when the city lights up. Many famous published pictures of Seattle originate from this park, with flocks of photographers capturing the skyline.
The view extends far beyond the city — during the day, you can see the glaciated Mount Rainier setting a backdrop. It's pretty rad!
We suggest you visit during sunset, for the most magical memories and photographs.
Entrance: Free
Hours: 06:00-22:00
Address: 211 W Highland Dr, Seattle, WA 98119
22. Visit the Pacific Science Center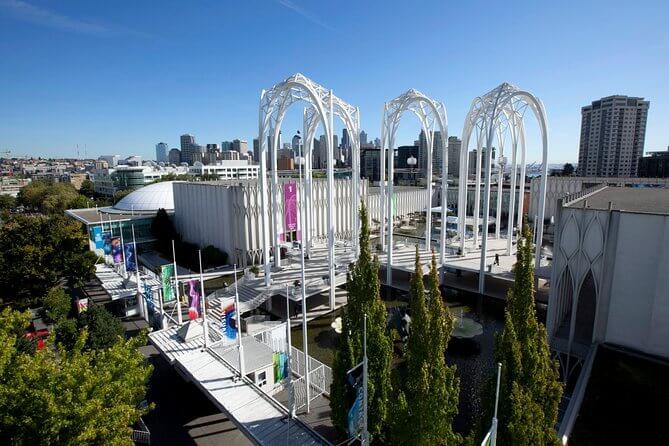 A non-profit science organization has paved the way for critical thinking for all ages. It combines entertainment with educational value, as it engages visitors with intellectually stimulating exhibits.
There are hundreds of galleries that are interactive within the center — and the Tropical Butterfly House is a particularly interesting one. All the installations/programs are designed by the scientists working within the campus, and other associates.
Highlights include the Lazer Room, IMAX film and Planetarium Show.
Entrance: $18–33
Hours: Temporarily closed
Address: 200 2nd Ave N, Seattle, WA 98109
23. Go Crazy for Cocoa!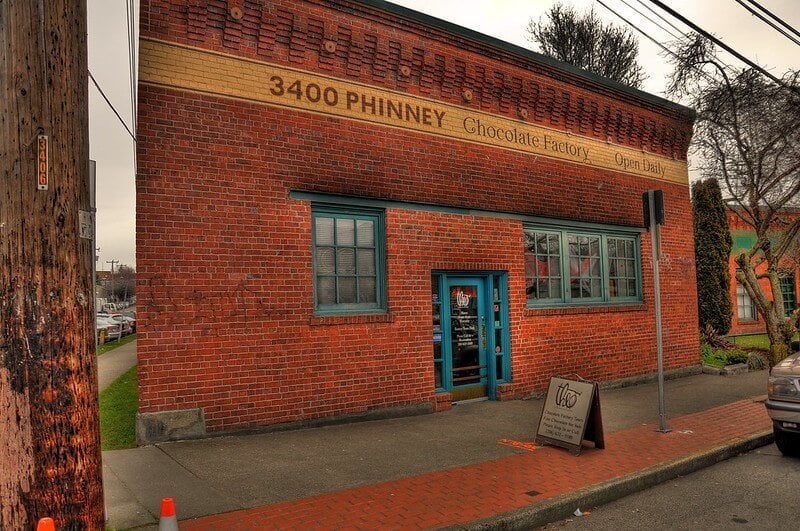 If you're looking for things to do in Seattle with children, a detour to the Theo Chocolate Factory in Fremont might be a good idea. You'll be given heaps of tasting samples from the finest chocolatiers, while learning about the processes involved in the chocolate's creation.
Factory experiences are offered daily, and are very interactive.
Admission costs are between $8 USD – $12 USD, depending on the tour you choose. The adult experience is more educational, with teachings on the origins of cocoa. But you'll be rewarded with a wide variety of handmade confections and best-sellers!
Entrance: $8-12
Hours: currently closed
Address: 3400 Phinney Ave N, Seattle, WA 98103, United States
24. Spend a day in the Olympic National Park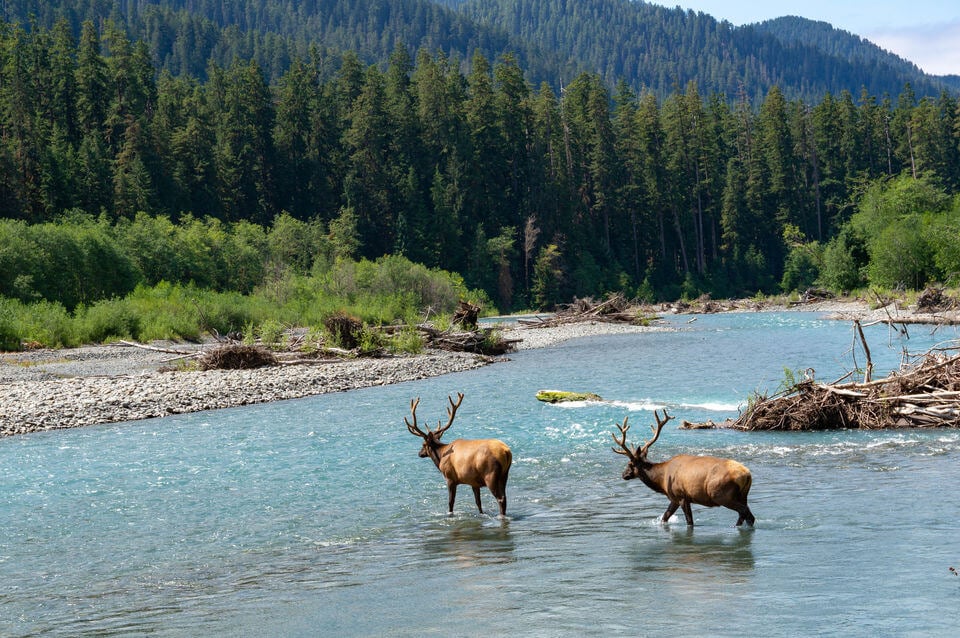 Seattle may be close to Mount Rainier, but another impressive mountain range that is nearby is the Olympic Range. The Olympic National Park is only a 2/3-hour drive from Seattle, but it ain't no ordinary park.
Situated along Washington State's Olympic Peninsula as well as the Pacific Ocean, this World Heritage Site offers over 70 miles of untouched, rugged coastlines, and almost 1-million acres of forestry and highlands.
And that means the park boasts prime hiking opportunities! Its highest peak is Mount Olympus, which stands at almost 2430 meters above ground.
But, if hiking isn't your forte and you're still searching for nature things to do in Seattle, then definitely make your way to the mineral Hot Springs.
While you're at it, why not stay in one of these epic treehouses in Washington State?
25. Get Tipsy at Woodinville Wine Country
Seattle may indeed be near some fine natural features, but a rather impressive agricultural feature is the wine valley in Woodinville. It is only a 25-minute drive from downtown Seattle and consists of almost 100 traditional and boutique wineries.
There are events being held here constantly, and it is an ever-so-popular destination for Seattle locals due to its award-winning wines. These can be indulged in, in the many taste-rooms situated inside the wineries.
The valley is situated around lovely nature such as Snoqualmie Falls and dense forests that allow for some great hiking, too.
Entrance: varies
Hours: 11:00-15:00
Address: 14700 148th Ave NE, Woodinville, WA 98072, United States
26. Visit the World's Greenest Commercial Building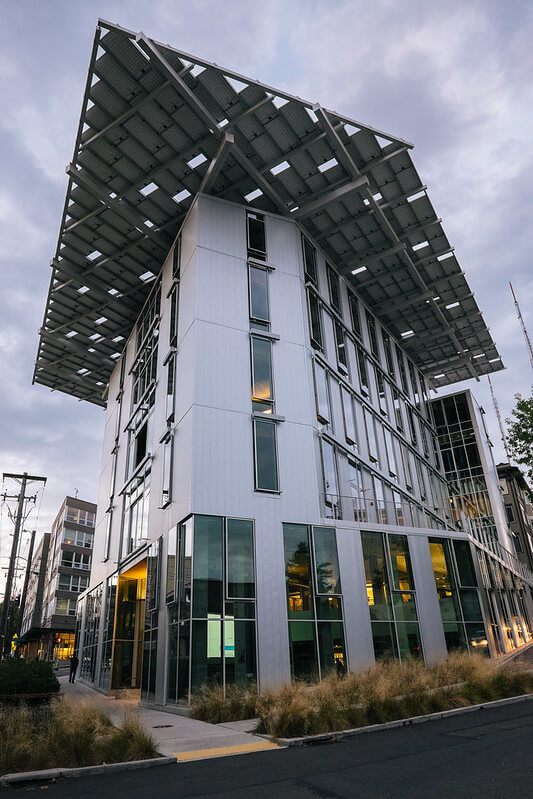 If you're in need of things to do in Seattle on a rainy day, look no further than the Bullitt Center. It has been awarded for having the highest standard of sustainability for a commercial building.
The center opened in 2013 and it claims its title through using no net water. Rather, it collects rainwater to use for different purposes. It's also proven to use no more energy than it produces.
The public is able to access the building, getting shown around and taught by volunteers from the University of Washington's Center for Integrated Design.
The tour will display to visitors the efforts and strategies that the building's designers have implemented to achieve this title.
Entrance: $5
Hours: closed until further notice
Address: 1501 East Madison Street, Seattle, WA 98122
27. Go Hug Some Rocks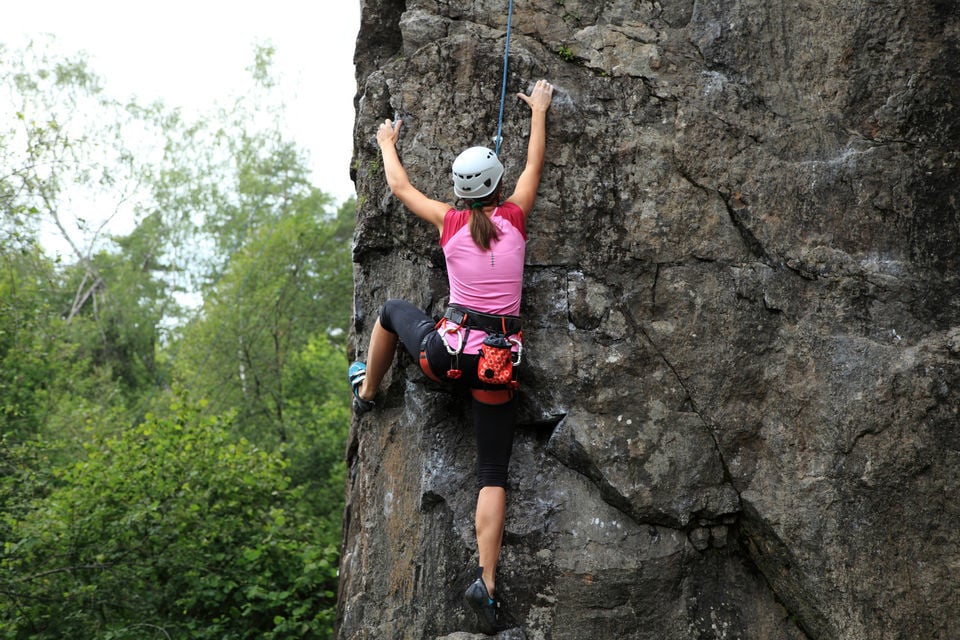 Add rock climbing to your Seattle itinerary if you're feeling the crave for more adventure. This is a great starting point if you're a beginner and want to improve your skills. Heck, even if you've never climbed before!
Climbing can be a truly wonderful experience as you learn the ways of your body through balance and movement, and one damn good way to be in touch with nature.
You and your touring team will take a short hike to a natural cliff face, where you'll discuss rope safety, knots, and climbing techniques. You'll then start your climbing journey with a climb and belay practice stint!
During your tour, you'll climb at least 5-6 different routes while navigating different rock types and features. Beginner climbers will learn the necessary skills needed to pass a belay test in an indoor climbing gym!
Where to Stay in Seattle
Haven't decided on where to stay in Seattle yet? There are plenty of epic places, so choosing can be tough!
To help you out, we've prepared a summary of our highest recommendations for best hostel, best Airbnb, and best hotel in town.
Best Airbnb in Seattle: Renovated Retro Queen Anne Studio Apartment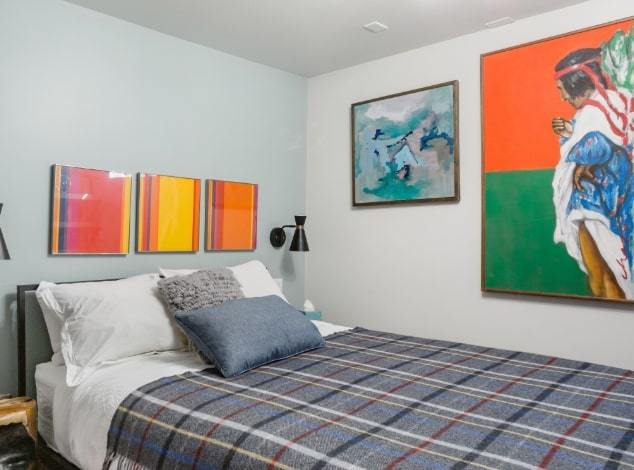 Watch the flames flicker in the gas fireplace while cozily tucked up in bed. All kinds of fun pieces are on show here, from a carved-wood table and light-up neon screen to abstract canvases. Heated floors are a nice touch in the new bathroom.
Best Hostel in Seattle: City Hostel Seattle
City Hostel Seattle is our pick for the best hostel in Seattle. Located at the heart of the vibrant Belltown district, this hostel is close to Seattle's best bars, restaurants, shops and landmarks. It has laundry facilities, a full kitchen, a BBQ and relaxing common room.
Best Hotel in Seattle: Staypineapple at the Maxwell Hotel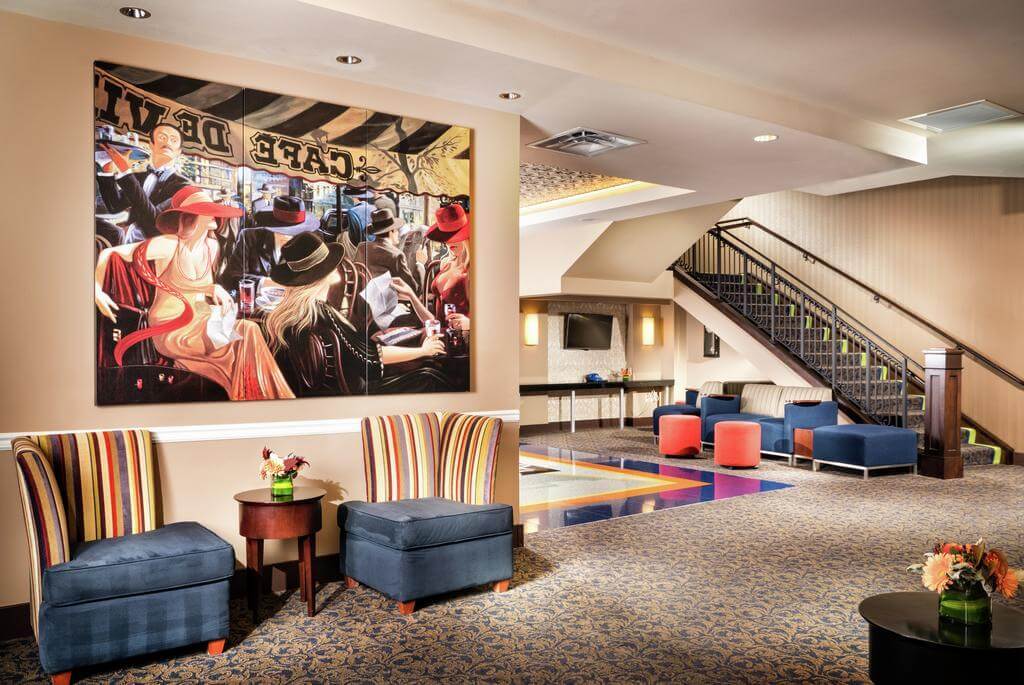 With Rustic décor and stylish rooms, Staypineapple at the Maxwell Hotel is our choice for the best hotel in Seattle. This trendy three-star hotel has a fantastic bar, a delicious restaurant and a stunning rooftop pool. Guests can enjoy free wifi, a golf course and on-site bike rental services.
Some Additional Tips for Visiting Seattle
Ok, so there are a bunch of epic things to do in Seattle — that much we've got out of the way. Now, here are a few extra tips to help you plan the whole thing:
Grab your copy of the Backpacker Bible for Free!
Learn how to travel the world for less than $10 per day with the Backpacker Bible!
This book is the culmination of over 10 years of travel and living on a shoestring budget. It's full of valuable insider hacks that will help you unlock your full potential as a traveller.
It's also FREE at the moment! All you need to do is click the button below, provide the necessary information, and you'll be emailed the ebook.
I want it!
Conclusion
Seattle is a multi-faceted city that has almost too many activities on offer for tourists. From wine-tasting in Woodinville to taking a yoga class with goats, things to do in Seattle are endless!
This may be an extremely busy city, but its landscaping theme has ensured that residents and tourists have easy access to untouched nature — the best kind of nature.
Seattle's location is extremely convenient for all sorts of activities, too — from whale watching, to hiking up an active volcano, and visiting a world heritage site. So, what are you waiting for?
---
Find out how YOU can support the site.
We're a big site with a big team and this job isn't always easy. But we do it because we love it – we love providing epic and free content. We love the knowledge that our content keeps you adventuring. We don't ask for money, but if you'd like to find out how you can help the site in more organic ways, click the button below.
Thank you for your support 🙂
And for transparency's sake, please know that some of the links in our content are affiliate links. That means that if you book your accommodation, buy your gear, or sort your insurance through our link, we earn a small commission (at no extra cost to you). That said, we only link to the gear we trust and never recommend services we don't believe are up to scratch. Again, thank you!