Travel
27 UNIQUE Things to Do in Houston [in 2021]
Houston, Texas provides travelers with a country charm unlike any other major city in America. It's not only the region's picturesque and characteristic countryside that will leave you in awe, but it's also the lively experience of Southern hospitality within the city. We're in no doubt that you'll fall in love with the winning combination of local charm and bustling metropolitan atmosphere.
 Houston is overflowing with unique things to do and see. With outstanding landmarks to visit, 19th-century architecture to admire, thrilling adventures to go on and so much more.
 Go on a riveting vacation and discover what makes this city an ideal travel destination as you enjoy the unmissable things to do in Houston.
Top Things to Do in Houston
Every cultural hub in America has certain activities that go unmatched! Here are a few essential things to do in Houston for every traveler.
1. Gain insights into Science and the Universe at Space Center Houston
Journey into space and feel the rush of excitement as you enjoy the Space Center Houston! This remarkable building is where groundbreaking discoveries have been made. It's also a Smithsonian Affiliate museum and the official center of NASA Johnson Space Center!
The center provides STEM education to all children and has many fun games and exhibitions for the little ones to enjoy. Your children can spend the day learning more about space and science in a world-renowned, state-of-the-art facility!
2. Be Astounded at the Houston Grand Opera House
The Houston Grand Opera house attracts countless curious visitors annually, with its excellent architecture and innovative design. This world-renowned opera house is known for putting on unforgettable shows.
 Catch one of them and see talented, passionate opera performances that will blow you away. There's nothing like a moody night out at the opera! This is one of the best ways to sink your teeth into the musical gifts of Houston's performers.
 Indulge in the opera scene, enjoy a theatrical show, be amazed by the building and feel like you've had the most cultured experience in Houston.
3. Enjoy the Greenery of Hermann Park
Exploring the city is an exciting adventure.  Make the most of it by adding a trip to Hermann Park onto your list of places to visit in Houston. This gorgeous park will provide the perfect space for you to get a breath of fresh air and invigorate yourself during your travels.
Adventure in the stunning Houston Zoological Garden, marvel at some of the historical statues and enjoy the laid-back atmosphere of the park. You can also go for a leisurely walk on one of the many trails or have a lazy picnic with your travel buddies.
FIRST TIME IN HOUSTON
Montrose
Montrose is a hub in Houston that is full of artsy things to do, beautiful places to visit and an abundance of remarkable restaurants and bars. This is one of the hottest and most eccentric areas to stay in Houston, guaranteeing that you make unforgettable memories! Some of the best places to visit are:
Places to visit:
Rothko Chapel
Buffalo Bayou Park
Eleanor Tinsley Park
4. Visit the Downtown Aquarium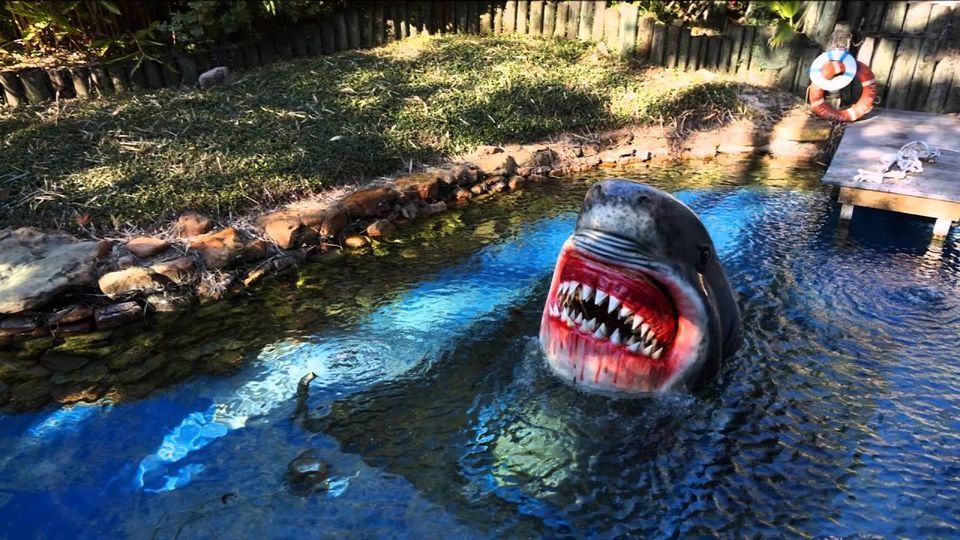 One of the most popular things to do in Houston for every type of traveler is to visit the Downtown Aquarium! Be captivated by the ever-enchanting underwater world and meet marine creatures from many different countries.
The Downtown Aquarium is home to many of Earth's most profoundly majestic land animals, as well as its marvelous underwater inhabitants! This is one of the most fascinating things to do in Downtown Houston.
5. Go on a Food Tour in Montrose
Montrose is one of Houston's most diverse, cultural and artistic neighborhoods! A visit to this happening part of the city is one of the hip things to do in Houston. You can enjoy remarkable murals on building walls, and a dazzling amount of restaurants and bars that will allow you to take your taste buds on a journey around the world!
You simply cannot go to Houston and not have a bite to eat in this neighborhood!
6. Have Fun at Kemah Boardwalk
Head over to Kemah Boardwalk, and bask in the magic of its prime location along the shorelines of two beautiful waterways – Galveston Bay and Clear Lake! This premier theme park is a hub for all sorts of artsy things to do in Houston. Enjoy the Ferris wheel, artworks, delicious food and exquisite views over the bay.
Whether you are with family, your partner, or are looking for things to do in Houston alone, this is a must on your itinerary!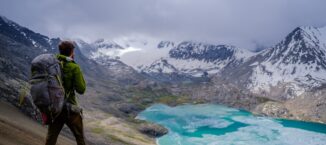 Do You Want to Travel FOREVER??
Then pop your email address in below and we'll send you a FREE copy of 'How to Travel the World on $10 a Day!'
7. See Houston Through the Eyes of a Local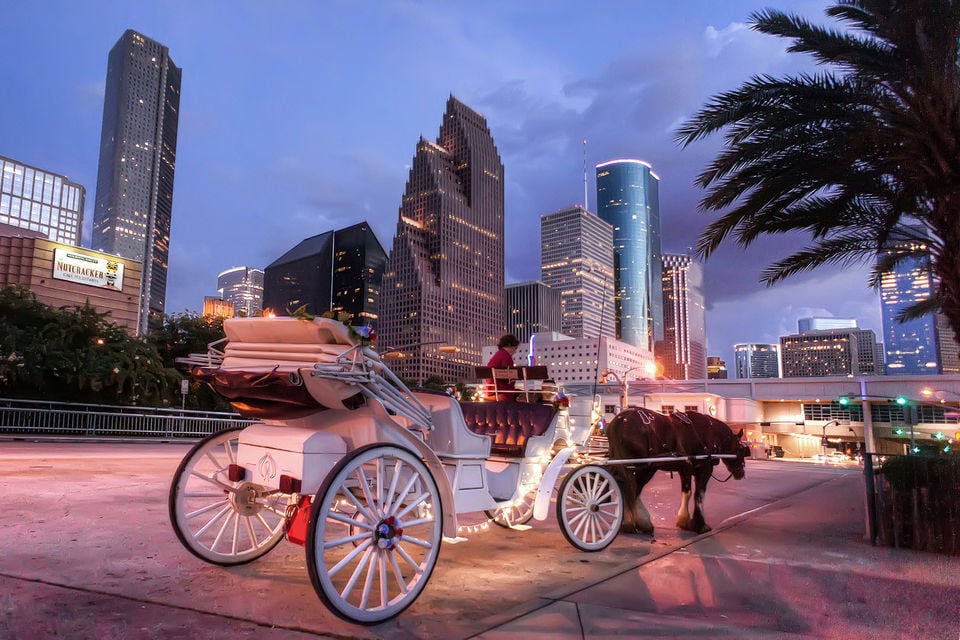 When visiting Houston city, it can be easy to be swept away by all of the fun tourist activities available! However, getting to know your travel destination is vital to your travel experience, and a chance to see things through the perspective of a local is a must.
Make friends with the local people of Houston and find out about where to go, what to eat and where to shop that is typical for someone who lives in the city! Be taken on an adventure by a trusted new friend and discover a whole new side to Houston.
8. Gain Lots of Knowledge in the Museum District
If you want to learn about every fascinating subject under the sun whilst in Houston, this is the place to do it. Houston's exceptional museum district is home to a myriad of amazing venues that discuss and dive into many subjects, from fine art to the environment and biology!
You can also find delightful hidden gems when you explore. If you're up for some fun in the sun, head over to Hermann Park. Here you can hop on a paddleboat, enjoy the lake and walk through the Japanese Garden.
9. Admire the Murals Scattered Throughout the City
Houston is brimming with talented artists. You can see this in a one-of-a-kind way through the many murals that decorate the buildings of Houston. There are over 40 murals throughout the city that have gained an excellent reputation for their beauty!
The world-renowned artwork is well worth checking out and is a part of the vibrant and unique culture of Houston as a whole. Be mesmerized and inspired by some of the most gorgeous street art in the world!
10. Eat your way Through Downtown Houston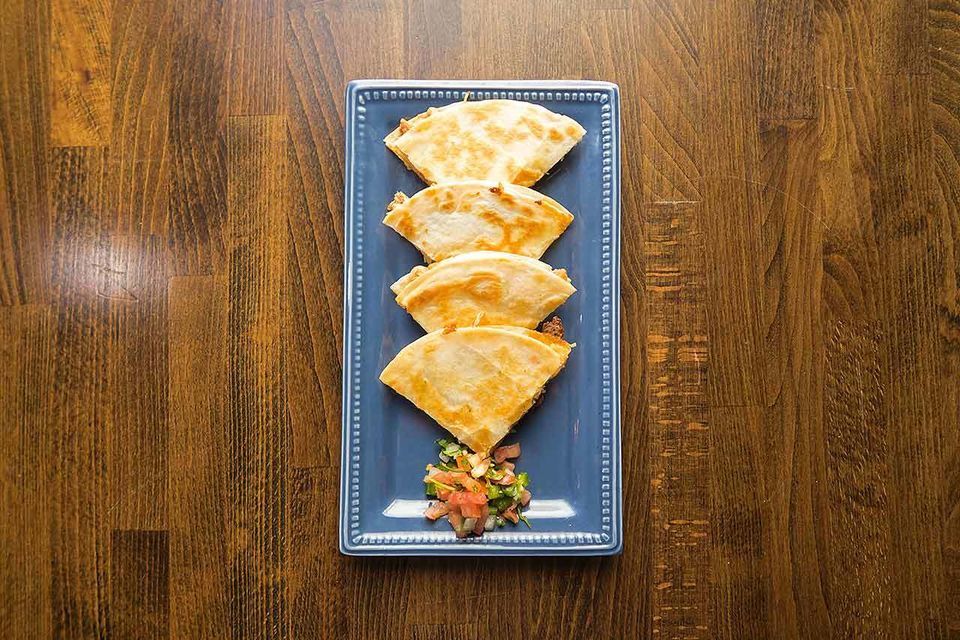 Another culinary hub in Downtown Houston. This is a place one simply has to indulge. You can take your taste buds on a journey, exploring tastes and flavors from all over the world in one place!
Tuck into meals from Spain, such as traditional tapas, or try delicious tacos from Mexico. You can even try Japanese cuisine and Italian-American dishes! Downtown Houston has become very popular as a prime location in Houston to try new food and enjoy expertly prepared meals!
Unusual Things to Do in Houston
If you're wanting to try out some things to do in Houston off-the-beaten-path, then you're in luck! Here are some of the most adventurous things to do in Houston!
11. Have an Underground Meal in the Conservatory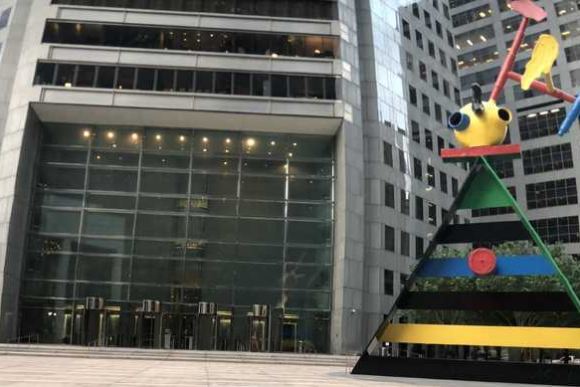 Explore Houston beneath the surface by traveling into the city's historical and mystifying underground tunnel ways! Houston's tunnels are the biggest tunnel ways in the whole of North America.
After you have galavanted through the many tunnel ways, be sure to stop for a mouthwatering meal at the Conservatory. This one of a kind restaurant is situated underground, in Houston's tunnel ways.
12. Boogy the Night Away at Club Tropicana
For party animals and young spirits, Houston never ceases to amaze! There are a host of establishments that put on roaring raves until the early hours. One of the most popular is Club Tropicana!
Embark on a night of never-ending fun and let your hair loose on the dance floor of this elegant club! However, don't expect the usual EDM or disco tunes, as Club Tropicana is a place to enjoy authentic Latin music.
13. Be Amazed by the Bats at Waugh Bridge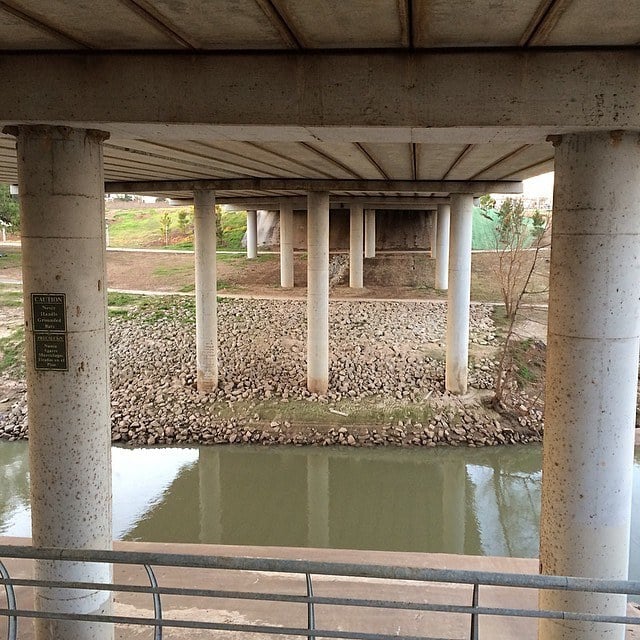 One of the city's most popular Houston tourist attractions happens to be a bridge. However, it is not just any bridge, this bridge is home to a huge population of Mexican bats. There are thousands of these enchanting creatures that burst out from under Waugh Bridge, and it is one helluva sight to behold.
Visit the bridge at sunset, and watch as these nocturnal mammals take flight in a flock of thousands to go hunting. This is the kind of experience that can only be found in Houston.
Safety in Houston
We are all about safety-conscious traveling! If you've read our travel guide, you will know there are always plenty of tips to keep in mind when traveling!
The areas to best avoid in Houston are East and North Houston, but luckily these areas don't have any major attractions or activities on our list, so that will be easy.
One of the best ways to ensure your trip goes smoothly, even if something does happen, is to back yourself up with travel insurance! Being mindful of yourself and your surroundings will help to make the best of your time in Houston. The city does not have an exceeding crime rate, and is very safe for travelers! Read our tips for traveling safely before you fly and always get travel insurance. Check out our roundup of the best travel insurance.
Travel with peace of mind. Travel WITH a security belt.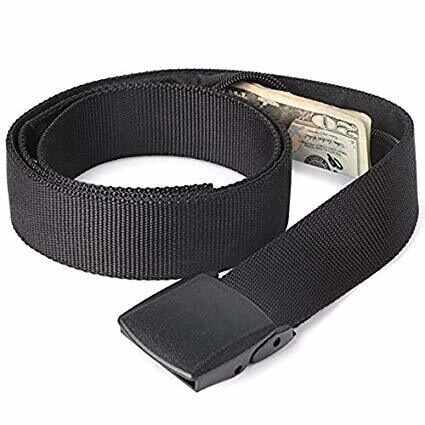 Custom-designed BY the Broke Backpacker FOR broke backpacking, the Active Roots Security Belt will keep your valuables safe no matter where you go.
It looks exactly like a normal belt except for a SECRET interior pocket perfectly designed to hide a wad of cash or a passport copy. Never get caught with your pants down again! (Unless you want to.)
Check on Amazon
Things to do in Houston at Night
Paint Houston red and make priceless memories whilst soaking in the big city life with our top things to do at night in Houston!
14. Have a Laugh at the Music Box Theater
Houston boasts many theatrical and out-of-the-box bars, restaurants, and clubs. One of these funky places is the Music Box Theater!
Head out for a night and enjoy original comedy sketches and delightful performance art whilst you treat yourself to local beer and tasty wines! The Music Box is the place to be for those wanting to enjoy the nightlife in Houston like a local.
This is one of the best things to do in Houston at night!
15. Make New Friends on a Bar Crawl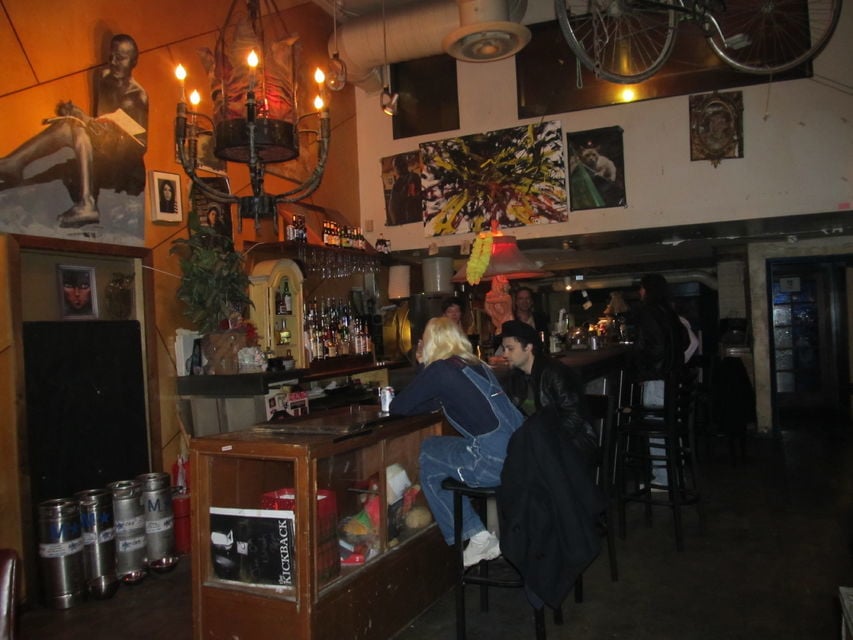 Go a little more off-the-beaten-track and let loose on a night of pub crawling. It will be a night you never forget… or one you will never remember. Either way, it'll be a load of fun. Make friends with the locals as you taste liquors on a booze chase through the city.
Let your hair down and crack a beer in Houston. And when you get tired of one pub or need a new bar counter to dance on, go ahead and skip to the next-most exciting pub.
Have a blast and drink like a cowboy (or cowgirl) in the 'Clutch City'!
16. Be Astonished at James Turrell's 'Twilight Epiphany' Skyspace
When it comes to the top things to see in Houston, the James Turrell Skyspace is a must-visit! This sleekly designed piece of architecture is not only a treat for the eyes, but also puts on an elaborate LED light show during sunrise and sunset.
Only closed on Tuesdays, this wonder is open every day and is one of the most fascinating things to do in Houston on a Sunday.
Where to Stay in Houston
Need help choosing where to stay in Houston? Then start here!
Best Hostel in Houston – HI Houston at the Morty Rich
This hostel in Houston really is for those with a spark of wanderlust. It is trendy, vibrant and the environment is relaxed and friendly!
It mixes old school charm with modern decor. The simple and sleek layout is very welcoming, and it features a swimming pool, outside laundry, free computer with WIFI, and a pool table. A wonderful pick for broke backpackers in Houston!
Best Airbnb in Houston – The Upper Kirby/Galleria/Montrose Studio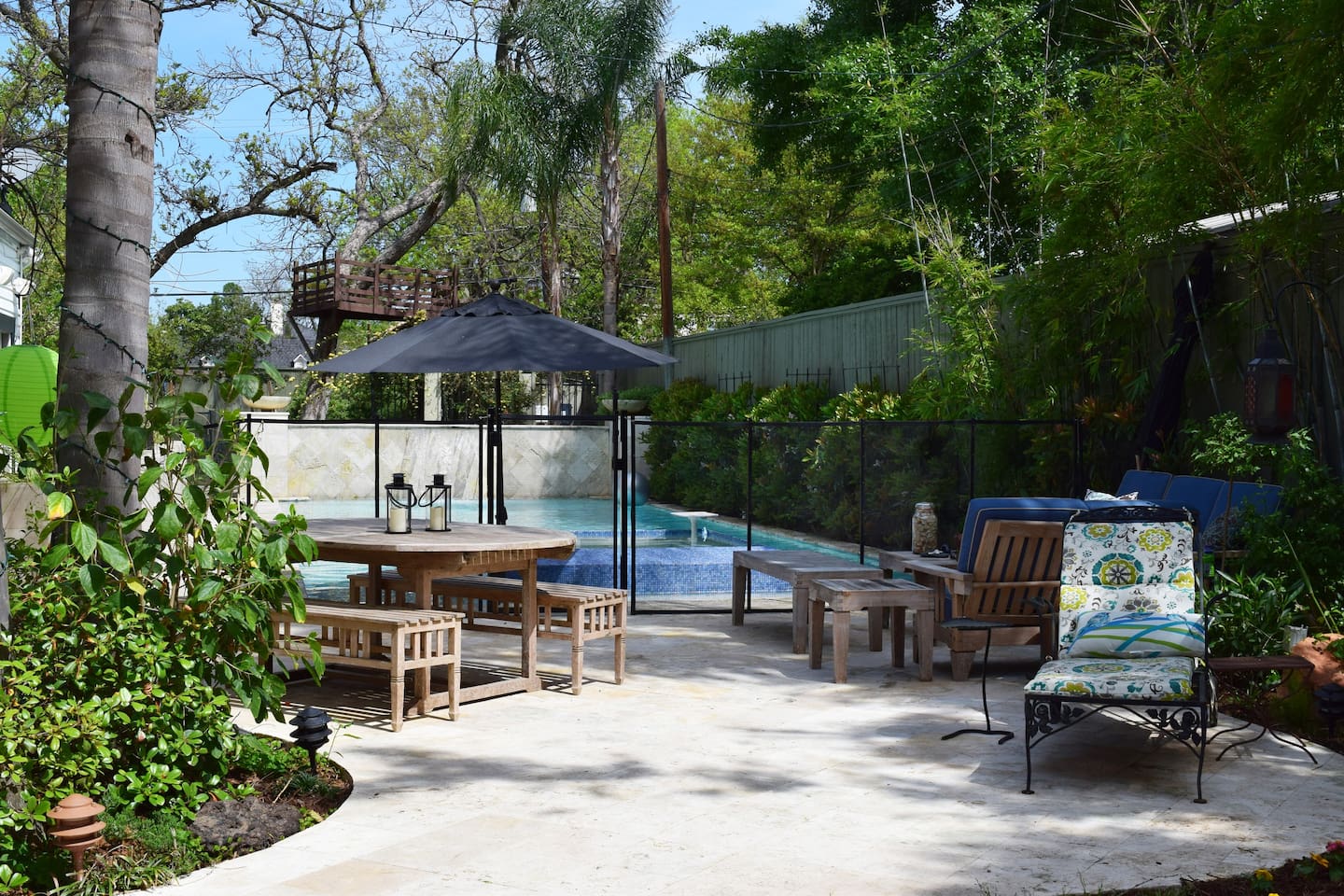 For a private, laid back and retro space to stay, look no further than this amazing Airbnb in Houston! You will have an entire upstairs bungalow to yourselves, and have use of the stunning onsite salt pool and the beautifully landscaped garden.
This property boasts a central location,  it is only 11 minutes from The Galleria Shopping Center and 2kms from the city bus lines. Spoil yourself in the 4 piece bath that has a separate tub, and enjoy quality amenities, like free Wifi.
Best Hotel in Houston – Hotel Alessandra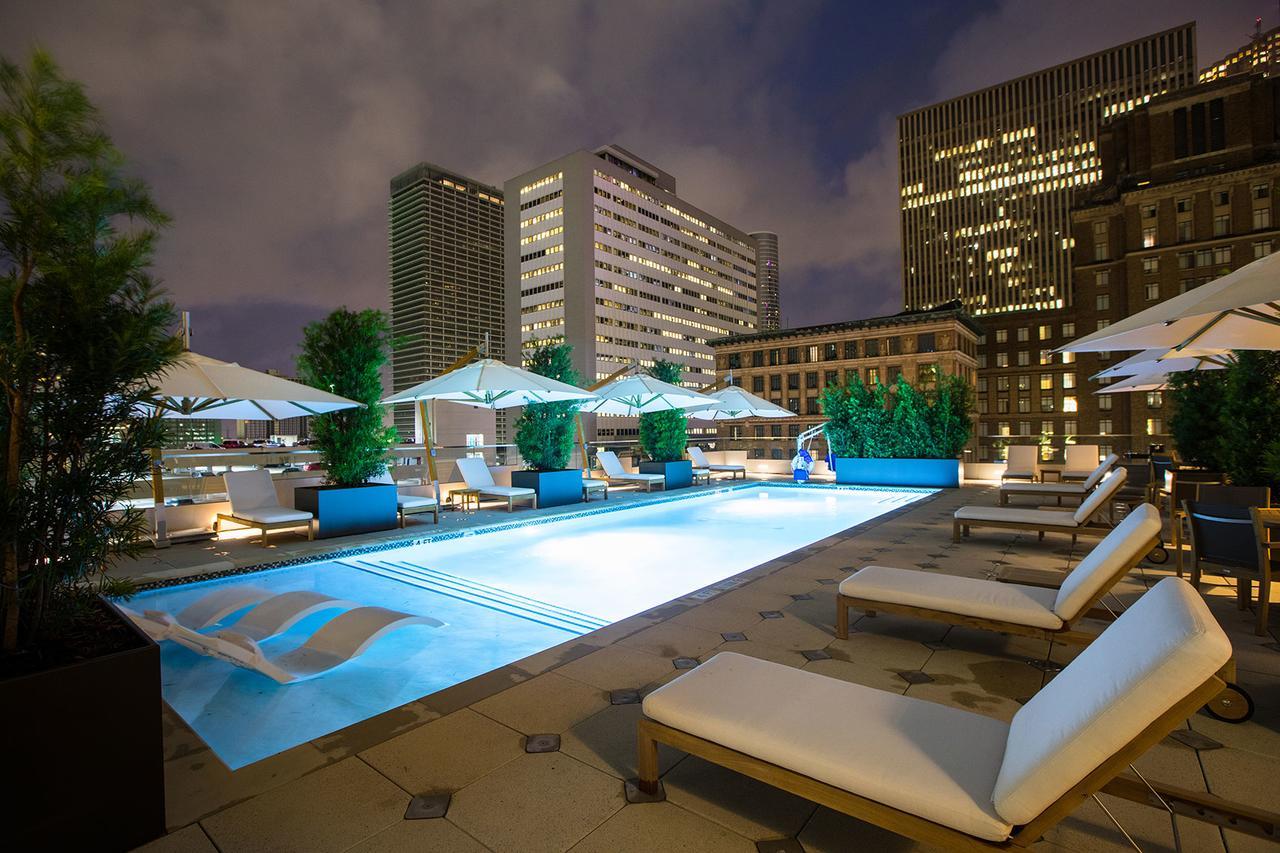 Set in the thriving neighborhood of Downtown Houston, Hotel Alessandra has an amazing location. Only 6kms from the nearest railway, and only 600meters from the glorious Discovery Green Park.
This luxury hotel provides a private mini bar and espresso machine for its guests, as well as a host of magnificent amenities, like room service and spa facilities. This hotel offers value for money and is a remarkable accommodation option.
Romantic Things to Do in Houston
You can find a few things to do in Houston city center for couples. Here are our top picks for unique things to do in Houston that will also have you swooning!
17. Catch a movie at Miller Outdoor Theater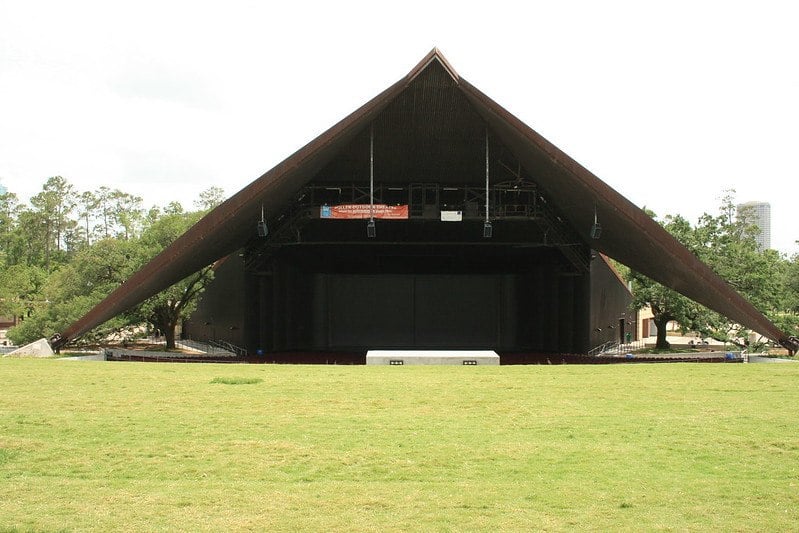 For those looking for outdoor things to do in Houston, one of the most amazing ways to spend your time with your loved one is to pack a simple picnic and head to Miller Outdoor Theater! This is the perfect place to enjoy an intimate picnic, whilst also enjoying a free movie.
Spoil your partner to a special outdoor movie date, and enjoy one of the most romantic things to do in Houston!
18. Enjoy  a Couple's Massage at the Marriott Marquis and Cruise the Lazy River
The Marriott Marquis is one of Houston's most popular resorts, and if you haven't chosen it for accommodation, that doesn't mean you can't enjoy the benefits of the property! The resort not only shares its facilities with its guests but with those who book a treatment at Pure Spa!
This activity is a bit more pricey than some of the other things to do in Houston, but it is well worth it! The Marriott Marquis has quality facilities and an extraordinary rooftop lazy river. 110-feet above the ground, the lazy river is shaped like Texas, and is a classic experience for couples in Houston!
Always Be Insured
Don't forget to sort your travel insurance! We've put together a roundup of Travel Insurance for backpackers – check it out here, or if you're low on time, get a quote from World Nomads, our favorite travel insurance provider.

Best Free Things to Do in Houston
Backpacking in major western cities always presents a challenge if you're looking to keep costs down, but there's always a few gems if you look with the right eyes. Here are just a few of the best free things to do in Houston on a budget.
19. Relax at Discovery Green
Appropriately named, a visit to this natural oasis will involve discovering a whole new world of greenery and rich, vibrantly colored flowers. This is hands down one of the must-do nature things in Houston, especially if you enjoy plants. Explore 12-acres of a pristine urban park in Houston that has no entrance fee!
This is one of the most dog-friendly things to do in Houston, so feel free to bring along your four-legged companions for the day out.
20. Go for a Walk in Buffalo Bayou Park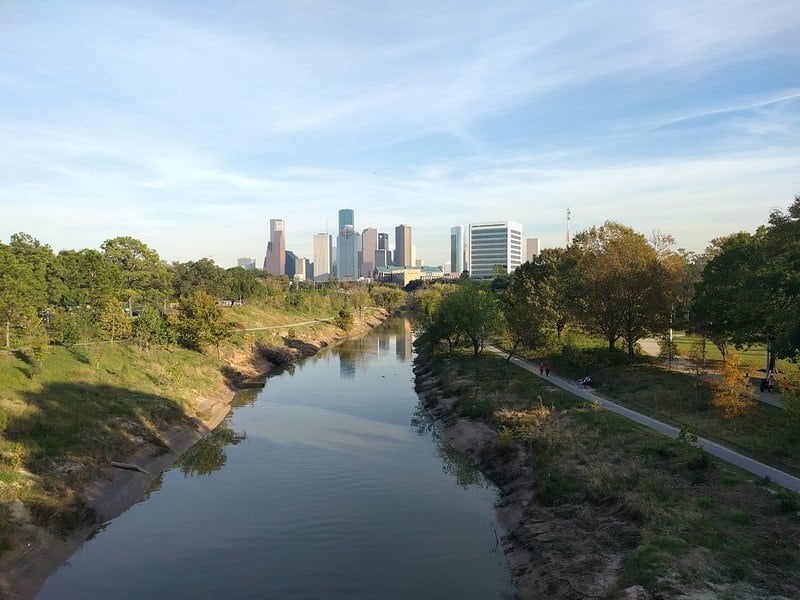 Whilst you stroll the absolutely stunning gardens, you can enjoy some unique perspectives of Houston's landscapes. Buffalo Bayou Park provides breathtaking views over the skyline, making this the perfect activity for those who also want to do some Houston sightseeing!
If you're looking for things to do in Houston by yourself, then be sure to grab a bicycle and check this iconic park out!
21. Be Inspired by the Contemporary Arts Museum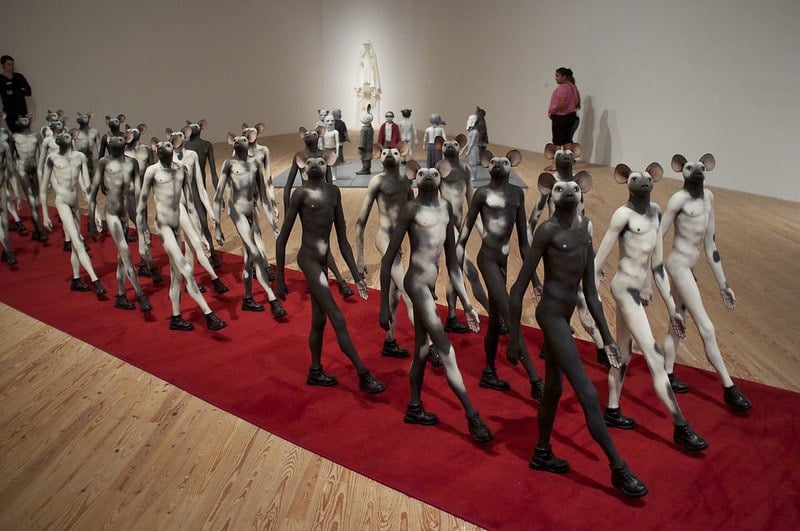 Houston's Museum District is overflowing with beautiful, hi-tech museums that seek to enthrall and educate visitors on varying matters, including space and science, insects, and biology. One of the best museums in Houston to visit is the Contemporary Arts Museum!
The artwork is magnificently beautiful and sure to inspire you during your stay in Houston!
Books to Read in Houston
The Backpacker Bible – Get it for free! Learn how to ditch your desk and travel the world on just $10 a day whilst building a life of long-term travel with an online income. To inspire and help the next generation of Broke Backpackers, you can now grab 'How to Travel the World on $10 a Day' for free! Get your copy here.
Sometimes a Great Notion – A tale of a hardheaded Oregonian logging family that goes on strike, leading the town to drama and tragedy. Written by PNW legend, Ken Kesey.
Walden – The transcendental masterpiece by Henry David Thoreau that helped modern Americans rediscover nature and her beauty.
To Have and To Have Not – A family man gets involved with the drug smuggling business in the Key West and ends up in a strange affair. Written by the great Ernest Hemingway.
Things to Do with Kids in Houston
Families will find Houston like a somewhat paradise of wholesome fun! There are plenty of child-friendly things to do in Houston that will appeal to both your children and your own inner child.
22. Watch Baseball at Minute Maid Park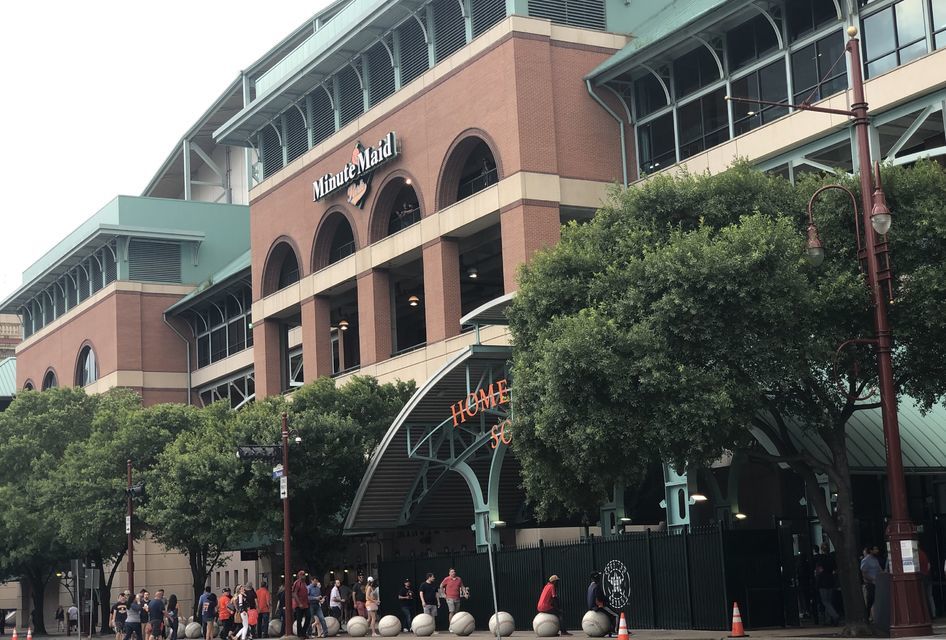 This is an attraction enjoyed by locals and travelers alike, making it one of the more non-touristy things to do in Houston! The Minute Maid Park provides the perfect setting for a day full of family fun.
There are also local food stalls for you to grab a bite to eat during the games. You can enjoy behind-the-scenes guided tours on the days there aren't matches! No matter when you choose to visit, this is one of the best activities for families in Houston.
23. Visit the Cockrell Butterfly Center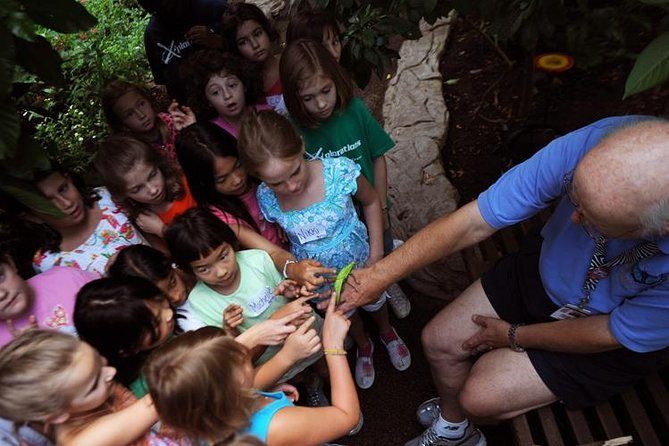 Due to the relaxed nature of this activity, it is one of the best things to do in Houston with a baby. Your children will marvel at the colors of the winged beauties before them, and find joy in seeing the many countless species.
This is sure to give you a chance to take a breather, as your kids will be in awe at the butterflies around them. Enjoy a tranquil day out with your kids in Houston!
Other Things to Do in Houston
If you find yourself still looking for more stuff to do in Houston, we have you covered!
24. Go Shopping at The Galleria
A shopping excursion is a must for anyone in Houston! There are so many lovely boutiques, shops and unique clothing stores that you could spend days on end venturing to each one.
Not only can you find a host of gorgeous stores, but you can also enjoy a mixed blend of activities, from events to movies and more. However, the drawcard of this massive shopping center is its unending array of clothing stores and restaurants!
25. Play Games at Fast Track Amusements
This is one of the most fun things to do in Houston with family, and you may very well find yourself having a blast as well! At Fast Track Amusements, you can go wild enjoying the variety of interactive games that are both indoors and outdoors.
Spend your day feeling like a kid or playing with your children making use of all these fantastic activities available.
26. Go Climbing at Texas Rock Gym
If you're looking for the best things to do in Houston on rainy days, then this activity should be at the top of your list!! The Texas Rock Gym is a mecca for both adults and children to partake in climbing. Find bouldering routes and indoor climbing walls that will test your bravery and push your boundaries.
You can find indoor climbing walls for both kids and adults, so if you have your children, be sure to bring them along!
27. Learn How to Play Topgolf
One of the more modern developments in Houston has got to be the construction of Topgolf! This popular entertainment venue is a hit, and it's easy to see why! Grab a drink from the bar and get ready to play hi-tech driving games, and of course, partake in the popular Topgolf game!
This is the perfect activity for those wanting to have a good time with friends or family, and have a meal with a few drinks whilst doing so!
Day Trips From Houston
The best way to really get a full picture of this urban city is to go on day trips to its outskirts, where the idyllic countryside and the majestic Gulf of Texas awaits! Here are some of the best day trips from Houston!
Venture the Coast of Galveston Island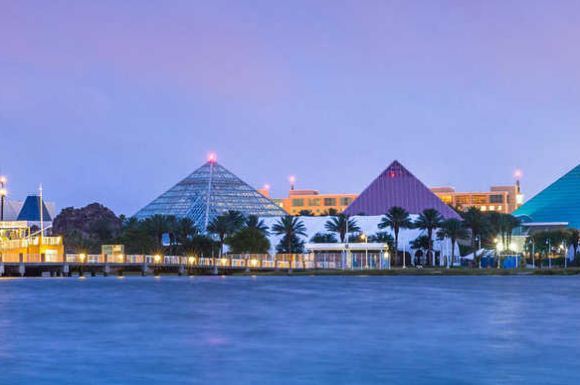 Galveston Island is probably the most popular coastal destination in Texas, and it is a mere 50 miles from Houston! The island boasts remarkable, scenic beachscapes, making it one of the most beautiful places to enjoy a day trip from Houston!
Everyone will enjoy the journey in Galveston because over and above the 36 beaches there are to explore, there are also plenty of historical hubs and a load of antique stores.
Hike a Trail in the Sabine National Forest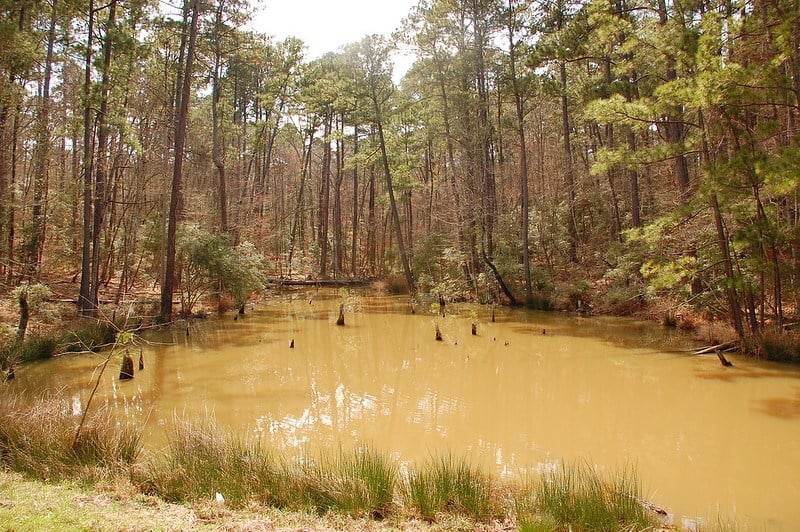 Located near the Texas-Louisiana border, the Sabine National Forest is a hidden gem with plenty of things to do near Houston! This special sanctuary is one of four United States National Forests, and it stunning.
This is the best day trip for nature lovers and will give you insights into the bountiful and beautiful land surrounding Houston. There are a plethora of pine-wood forest trails to embark on that will lead you on a breathtakingly scenic route through the national forest.
Bring the Family Along to Blessington Farms
Visiting the countryside of Houston is a must, and one of the best ways to do this is by taking a road trip to Blessington Farms. If you have children, then this is the ideal day trip for you. The farm hosts a bunch of awesome activities that are family-centered and provide educational fun.
3 Day Houston Itinerary
If you're spending a little more than the weekend in Houston, we have you covered with the best 3-day itinerary! Here are a few of the best things to do during 3 days in Houston.
Day 1
Start your first day in Houston by visiting one of the city's most iconic features, the Grand Opera House! Spend the morning admiring the delicate architecture and learning more about the great performers that have sung their hearts out on stage.
Afterward, take a walk to the Montrose neighborhood and view the murals as you stroll around to find a restaurant! Sit down for an unforgettable meal, and simply soak in the ambiance of this diverse area.
Just before sunset, stroll down to Waugh Bridge to watch the thousands of bats emerge from under the bridge! Close the night off by taking a taxi to go see the phenomenal James Turrell's 'Twilight Epiphany' Skyspace!
Day 2
Now that you're feeling the groove of Houston, head on to have your breakfast at the Conservancy, an underground restaurant in the city! Watch Houston's underground tunnels come to life, and then come back to the surface to continue your day.
Hire a taxi and cruise to Kemah Boardwalk, where you will spend early morning to late afternoon enjoying the many sights and sounds of Houston! Play games, taste unusual food and have a blast. In the late afternoon, hop into another taxi and head for Downtown Houston.
Enjoy a delicious meal at one of the many restaurants, and then spend the rest of your night going on an infamous pub crawl!
Day 3
Wake up bright and early to go watch the sun rays emerge on a walk through Discovery Green. Admire the skyline and pose for a few selfies before heading on foot to the Minute Maid Park to watch a morning match!
Cheer the teams on and tour the park before getting ready to hail a taxi and visit the Downtown Aquarium. Spend your day interacting with the many ocean inhabitants and enjoying the exhibitions!
End your final day in Houston by catching a legendary, free movie at the Miller Outdoor Theater!
Conclusion
Now that you know what to do in Houston to have the best time of your life, you are sure to make the most of your stay! We have shared a comprehensive list of all the best things to do in Houston, Texas so that you can fill your itinerary with only the most amazing activities.
Houston is an American city that is larger than life, true to the essence of Texas. You will never run out of things to do, and our list will ensure your time in this big city is extraordinary!
---
Find out how YOU can support the site.
We're a big site with a big team and this job isn't always easy. But we do it because we love it – we love providing epic and free content. We love the knowledge that our content keeps you adventuring. We don't ask for money, but if you'd like to find out how you can help the site in more organic ways, click the button below.
Thank you for your support 🙂
And for transparency's sake, please know that some of the links in our content are affiliate links. That means that if you book your accommodation, buy your gear, or sort your insurance through our link, we earn a small commission (at no extra cost to you). That said, we only link to the gear we trust and never recommend services we don't believe are up to scratch. Again, thank you!