Travel
23 UNIQUE Things to Do in Salt Lake City [in 2021]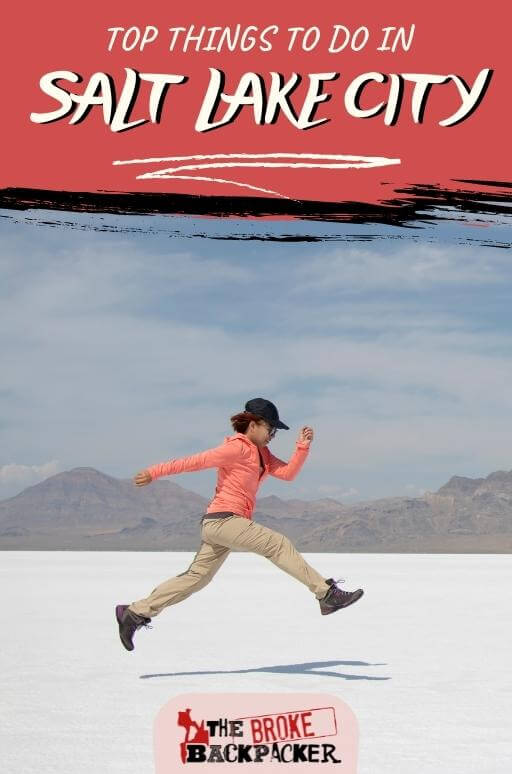 From admiring great artworks to milking cows, there are so many incredible things to do in Salt Lake City! The list we put together has some of the best things to do in Utah to ensure that you have an unforgettable holiday!
Salt Lake City, Utah, (or SLC, as locals call their city) is best known for its key role in the Mormon Church. While the church has given rise to many Utah attractions, Salt Lake City also has so much more to offer visitors!
Whether you love crafting, dancing or climbing, there are awesome things to do in Salt Lake City!
Top Things to Do in Salt Lake City
With natural and man-made wonders, there's no need to wonder what to do in Salt Lake City!  Stick close to our top things to do in Salt Lake City for an awesome trip!
1. Visit the Great Salt Lake
You can't visit Salt Lake City and not visit the lake that gave this fascinating city its name!
The Great Salt Lake is the largest natural lake west of the Mississippi River, measuring a gigantic 1700 square miles! The evaporation of water leaves behind chunky salt deposits, giving the iconic lake its famous name.
The lake is a favorite with locals as it offers prime fishing, hiking, and picnicking spots!
2. Marvel at Salt Lake Temple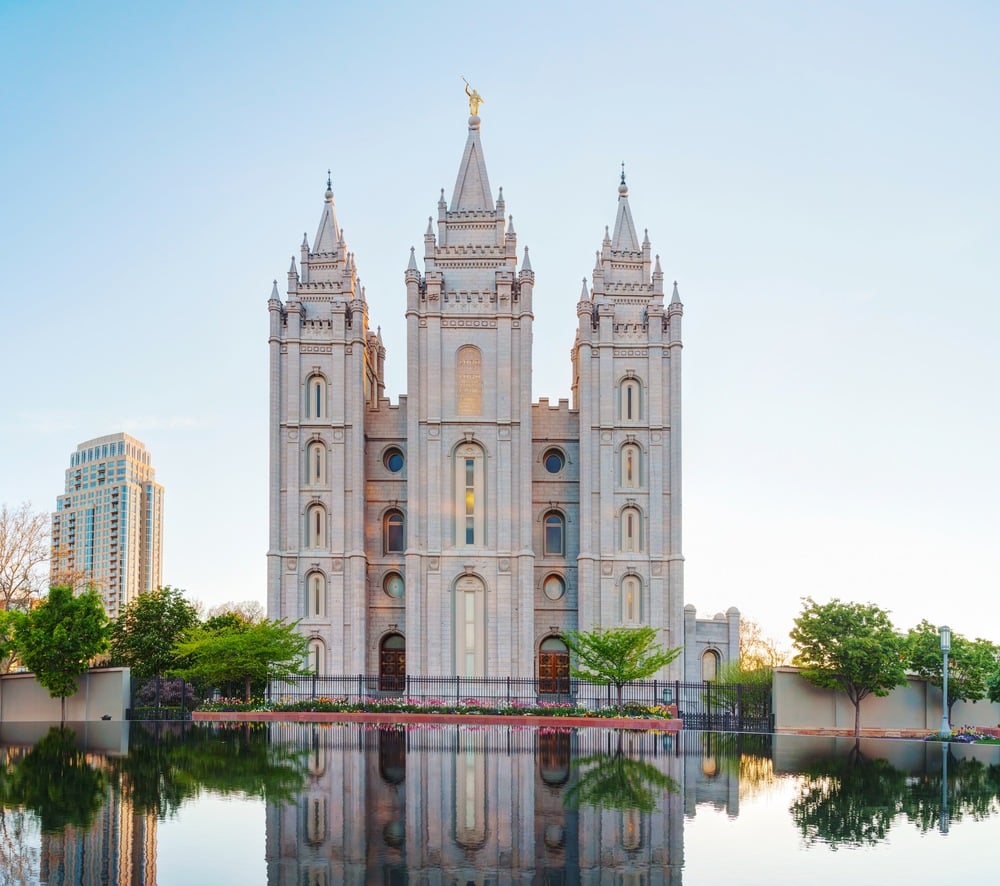 Salt Lake Temple is the flagship place of worship for Mormons around the world and is certainly one of the best places to visit in  Utah!
The temple was opened in 1893 and is considered to be sacred. Therefore, only congregation members are allowed to enter the church. Visitors can still tour the gorgeous grounds and admire the impressive facade!
Look out for the All-Seeing Eye of God on the central tower, as well as the gilded Angel Statue!
FIRST TIME IN SALT LAKE CITY
Central City
Central City is a large neighbourhood that is located close to downtown but manages to maintain a more residential feel. Because it boasts everything from historical landmarks to haute couture, Central City is our pick for where to stay in Salt Lake City if you're visiting for the first time.
Places to visit:
Explore the sculptures at Gilgal Gardens.
Go for a stroll in lush and lovely Liberty Park.
Indulge at Tulie Bakery.
For more Places to Stay, check out our full Salt Lake City Neighborhood Guide!
3. Stroll through Red Butte Botanical Garden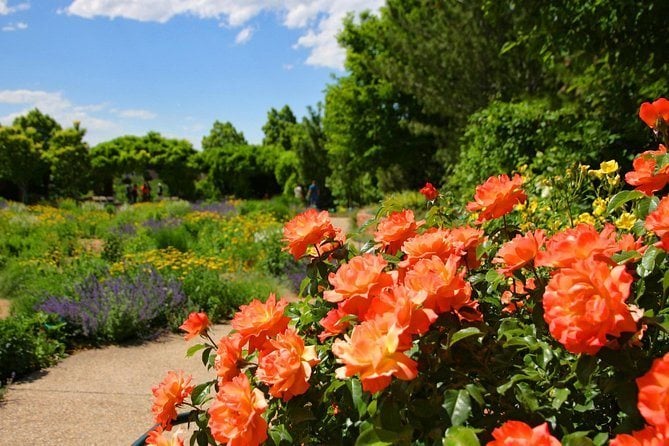 Red Butte Botanical Garden is one of the most beautiful places to see in Salt Lake City! The garden is on the grounds of the University of Utah and is a great place to relax!
There are gorgeous landscaped gardens with marble fountains and tranquil walking paths. The garden has various sections dedicated to different ecosystems. The park also regularly hosts concerts which you can find out about on the website.
4. Read in Salt Lake City Public Library
Situated in downtown Salt Lake City, this public library is an architectural wonder and a book-lover's paradise! It's also free so there's no excuse not to visit!
The library has a sophisticated glass facade that won't fail to impress you! It also houses more than 500 000 books! Apart from its indoor facilities, you can take books up onto its rooftop garden!
This terrace is also worth visiting for its views of the Wasatch Mountains!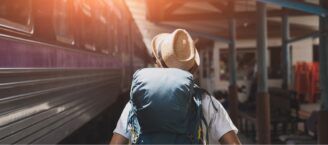 Unlock the The Broke Backpacker's GREATEST Travel Secrets
Sign up for The Broke Backpacker Newsletter to receive weekly tips on how to travel on a budget + a FREE copy of The Backpacker Bible!
5. Discover Kennecott Copper Mine
Kennecott Copper Mine is the world's largest man-made whole! This awesome landmark is one of the greatest Utah attractions!
This mine still operates today and is one of the most productive mines in the world. There's a visitor's center at the mine where you can learn about how the mine operates and its history. There is also a shuttle that takes visitors to the site itself!
6. Visit the Natural History Museum of Utah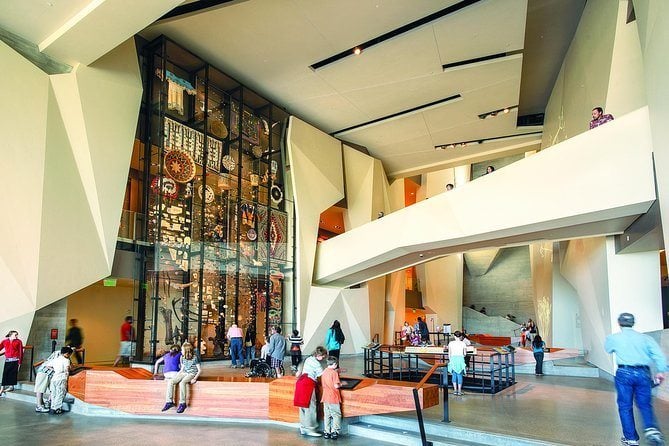 The museum has amassed its collection since 1959 and now operates from the University of Utah. This epic museum houses a collection of 1,6 million specimens and research objects so there are lots to discover!
It focuses on the natural history of Utah, with exhibitions on how landmarks like the Great Salt Lake and the Middle Rocky Mountains were formed. There's also a collection of archaeological artifacts used to bring the first peoples of the area to life!
Unusual Things to Do in Salt Lake City
Whether it's making a knife or skidding on salt, there are some truly odd things to do in SLC! These fun activities will be unforgettable experiences!
7. Forge Your Own Knife
Becoming a blacksmith for a few hours is definitely one of the strangest, but most fun, things to do in Salt Lake City!
To learn about the blacksmith profession and how to make a knife, book a workshop with a professional while you're in town! This is the best way to ensure your safety while you learn a new skill. At the end of the workshop, you'll have your own unique knife!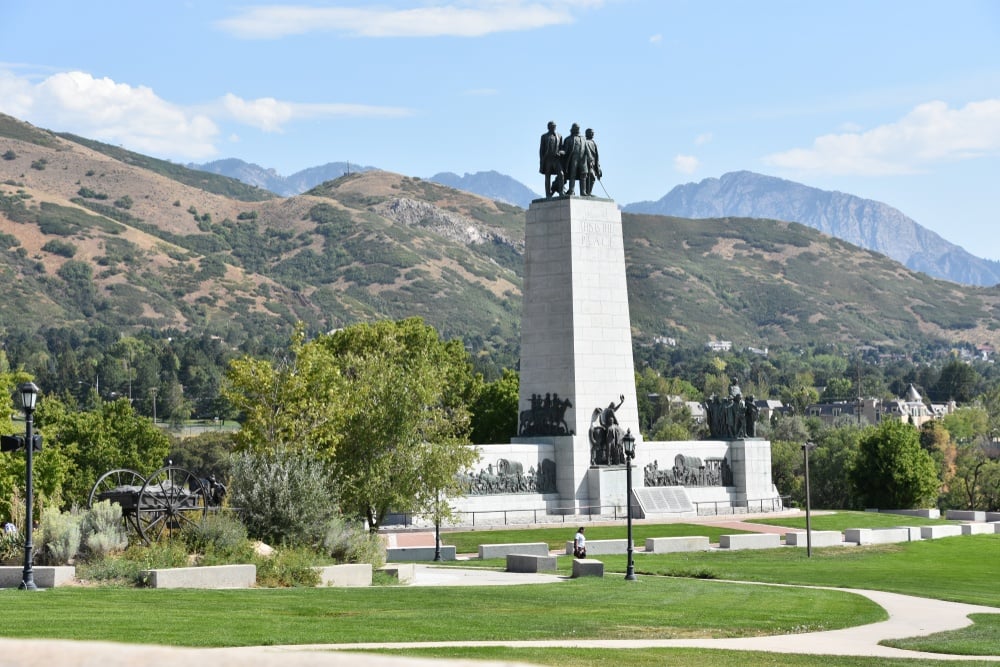 The "This is the Place Monument" is the ideal place to visit if you want to learn about the history of the Mormon faith and its charismatic founder!
Brigham Young, the founder of the Mormon faith, had a vision of where to start his church. He trekked across the desert with his 1300 followers, until he recognized this valley from his vision. "This is the place!" he exclaimed. There's now a monument on the spot!
Nearby the monument is the Old Desert Village which replicates the lifestyle of these early Mormons. There are streets, houses, an inn, and a farmhouse that is populated by actors in period garb who bring history to life!
9. Walk on Salt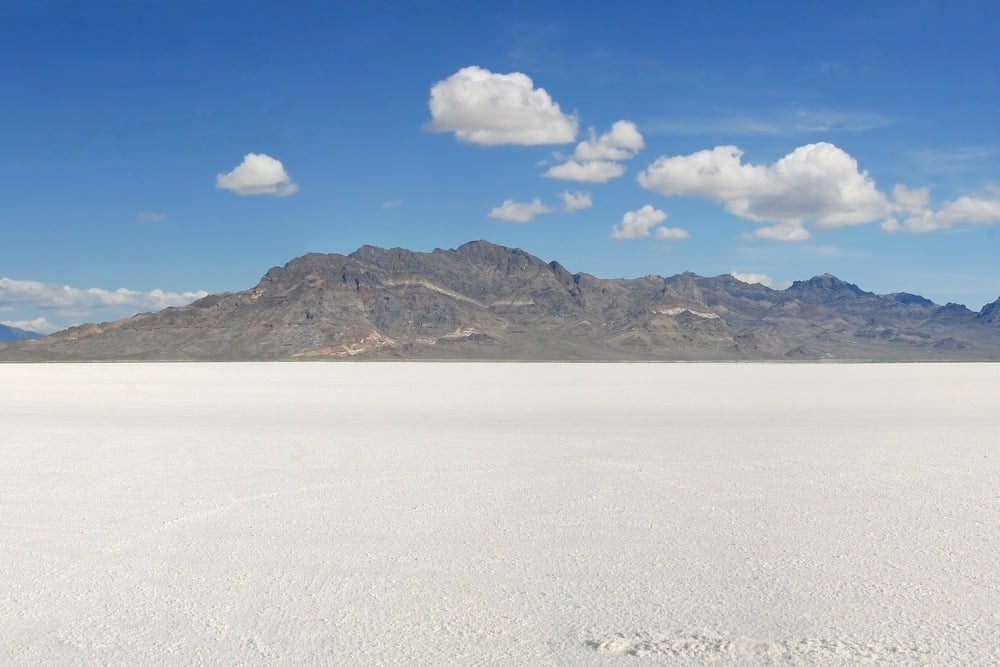 One of the most unusual things to do in Salt Lake City today is to take a trip to Bonneville Salt Flats. This is a unique natural formation of lots of salt that spans 30 000 acres!
One part of the salt flats, Bonneville Speedway, has so much salt it looks like a frozen lake layered with snow! Once a year, there's a vehicle race along this slippery terrain that draws thrill-seekers from all over!
If that's not for you, then visit the rest stop. This area offers spectacular views of the salt flats and you can walk on the salt, a strange experience in itself!
Safety in Salt Lake City
Salt Lake City tends to be a very safe city but there are dangers to be aware of! However, there are precautions you can take to stay safe!
Touristy areas, such as Temple Square, are hotspots for theft. Leave your valuables at your hotel and remember to get travel insurance in case of an emergency!
Read our tips for traveling safely before you fly and always get travel insurance. Check out our roundup of the best travel insurance.
Travel with peace of mind. Travel WITH a security belt.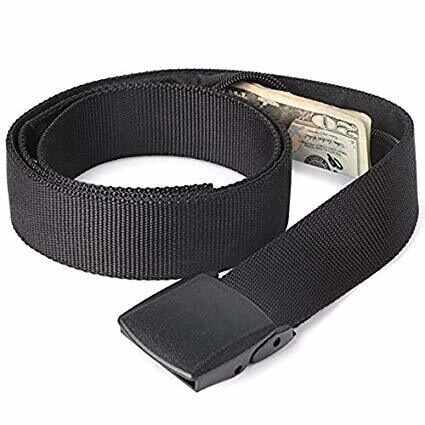 Custom-designed BY the Broke Backpacker FOR broke backpacking, the Active Roots Security Belt will keep your valuables safe no matter where you go.
It looks exactly like a normal belt except for a SECRET interior pocket perfectly designed to hide a wad of cash or a passport copy. Never get caught with your pants down again! (Unless you want to.)
Check on Amazon
Things to Do in Salt Lake City at Night
As the sun sets, don't think that you're done sightseeing. Some of the best things to do in Salt Lake City happen at night! Whether it's with ghosts, clubs or theaters, the city really comes to life at night!
10. Hunt for Ghosts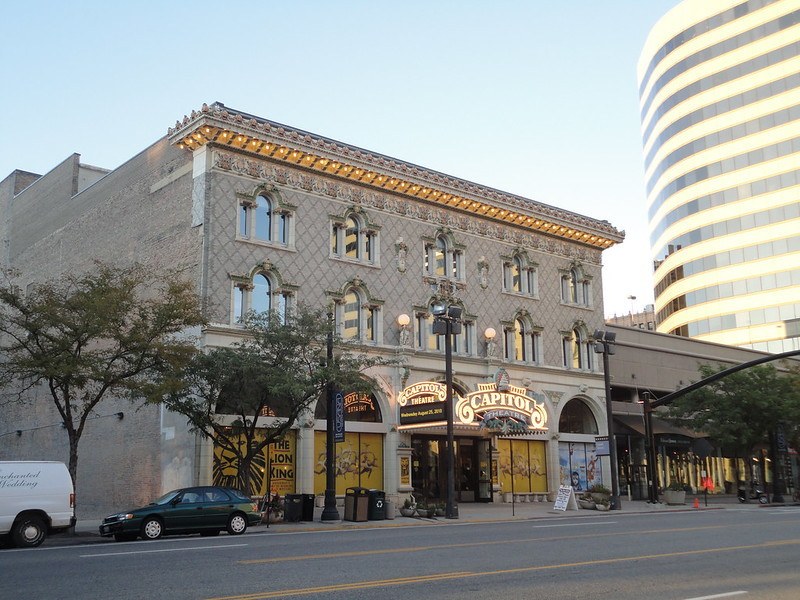 Ghosthunting probably isn't what you expect from Salt Lake City sightseeing but it is lots of fun (and just a bit spooky)!
Rio Grande Train Depot is supposedly one of the most haunted spots in town! It's home to "The Purple Lady" who you can spot near the cafe. Legend has it that she was killed trying to retrieve her engagement ring from the train tracks!
You can also encounter ghosts at Brigham Young Farmhouse, Shilo Inn and Capitol Theater. You may want to book a professional guide to get the use of their special ghost hunting equipment!
11. Watch a Theater Show
Salt Lake City has a rich cultural scene and supports its theater industry is a great way of experiencing this culture!
Hale Center Theater is one of the best venues in the city. It uses world-class technology, such as a moving stage, to put on brilliant performances of Broadway shows! The theater has shows all-year-round so there should be something on while you're in SLC!
Capitol Theater is another great performance venue. It's a grand theater that also hosts ballets and concerts!
12. Taste Salt Lake City's Beers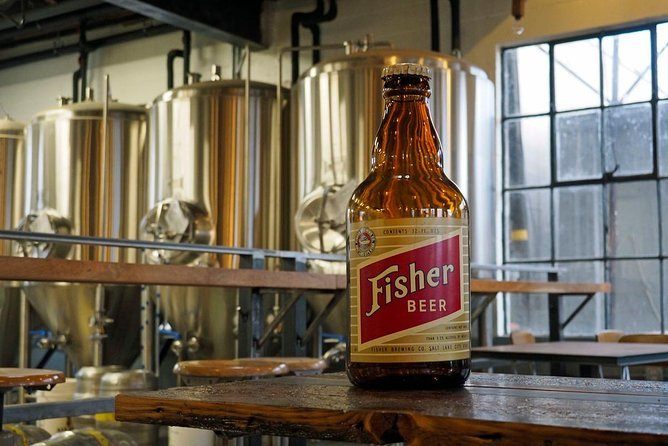 Salt Lake City is home to a growing brewery industry and plenty of trendy bars! Discovering the best drinks is one of the most fun things to do in Salt Lake City for adults!
You'll find Utah's best craft beers at Squatters, one of the oldest breweries in the state that has produced award-winning brews! You can also pop by Epic if you can handle high-alcohol, full-format beer! For a variety of beers and a down-to-earth local vibe, try Beer Bar.
They offer over 140 national and international beers!
Where to Stay in Salt Lake City
Looking for a specific place to stay in Salt Lake City? These are our highest recommendations for places to stay in Salt Lake City.
Best Hostel in Salt Lake City: Avenues Hostel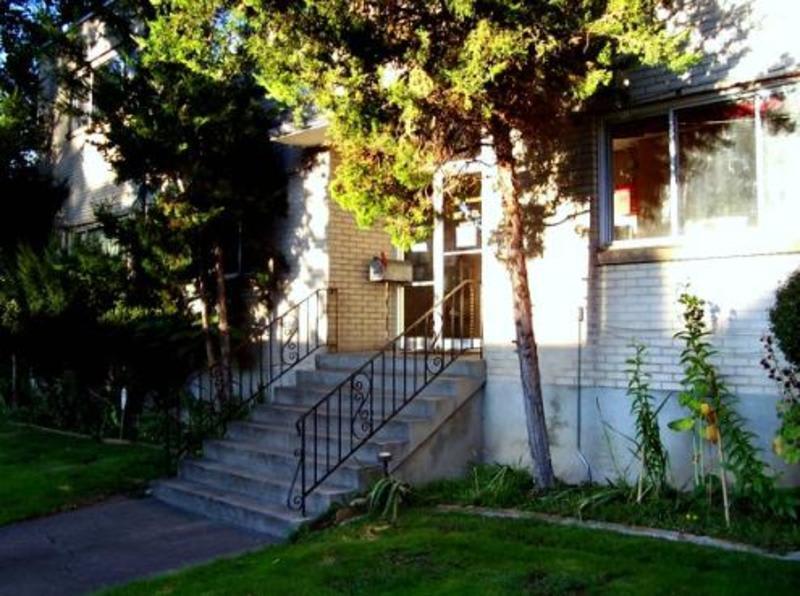 The Avenues Hostel is our choice for the best hostel in Salt Lake City because they offer a variety of rooms at an affordable price. Guests can enjoy free wifi, a large living room, and a big screen TV. A delicious and satisfying breakfast is also available.
Best Airbnb in Salt Lake City: Cosy apartment with everything you need!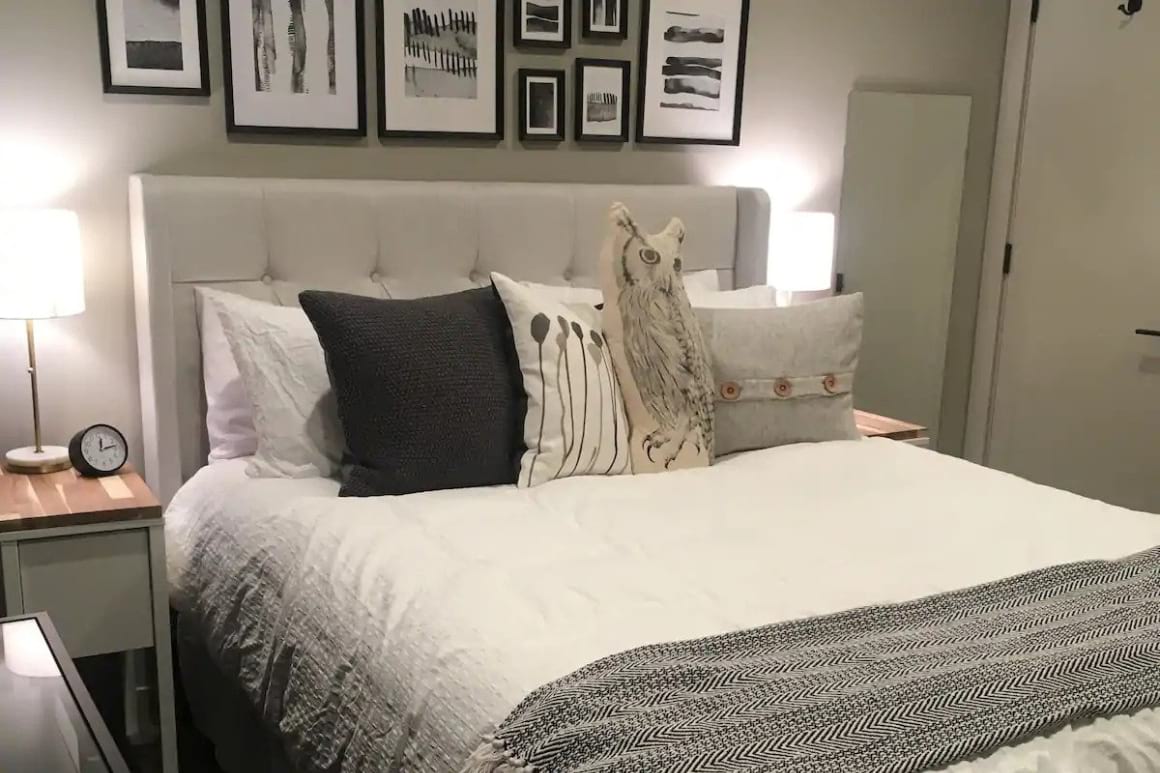 What it might lack in space, this property more than makes up for in convenience. With all the amenities you'll need to keep yourself refuelled and reinvigorated, as well as excellent public transport links, you'll be able to focus on exploring, not wasting time on chores
Best Hotel in Salt Lake City: Home2 Suites by Hilton Salt Lake City-East
This excellent three-star hotel wins our vote for the best hotel in Salt Lake City because it offers large rooms with comfortable beds. It also provides a variety of services including a luggage storage and concierge services, and guests can enjoy an indoor swimming pool and a terrace. Conveniently located Sugar House, this hotel is close to bars, restaurants and shops.
Romantic Things to Do in Salt Lake City
At a loss for what to do in SLC with your partner? Don't worry, some of the city's attractions are tranquil, gorgeous places that will set the scene for any romance!
13. Picnic in Liberty Park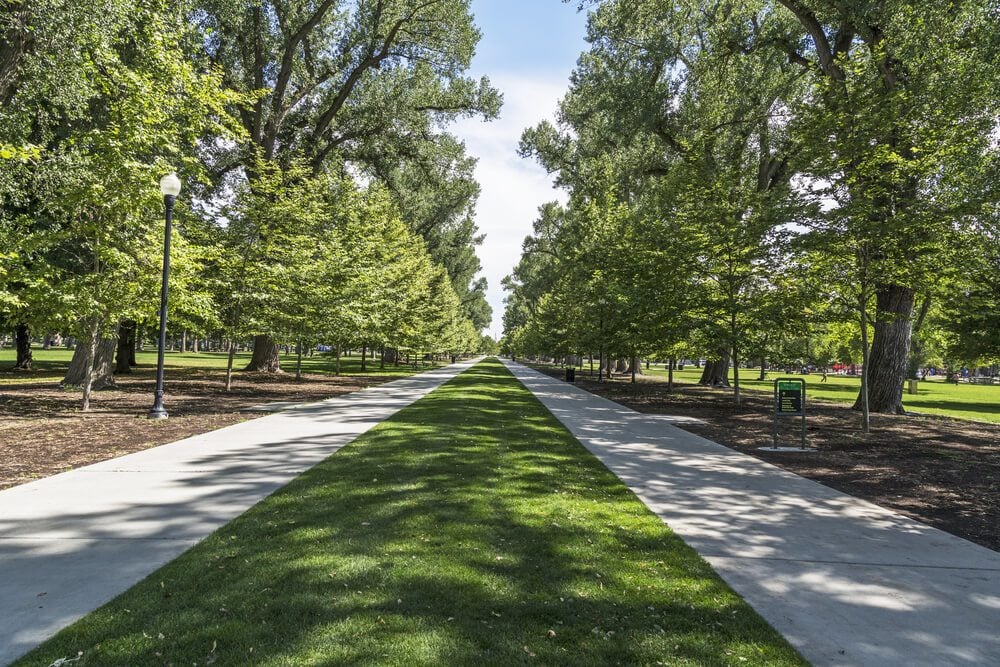 With 80 acres of green land, Liberty Park is the second largest park in Salt Lake City! This lush oasis is also the perfect spot for an intimate picnic date!
Many of the trees are hundreds of years old and have grown enormous, providing shade and backrests for a comfortable picnic! Try to find a spot near the lake where you can watch the ducks go about their family lives! The park is also a great spot for walking.
14. Listen to the Mormon Tabernacle Choir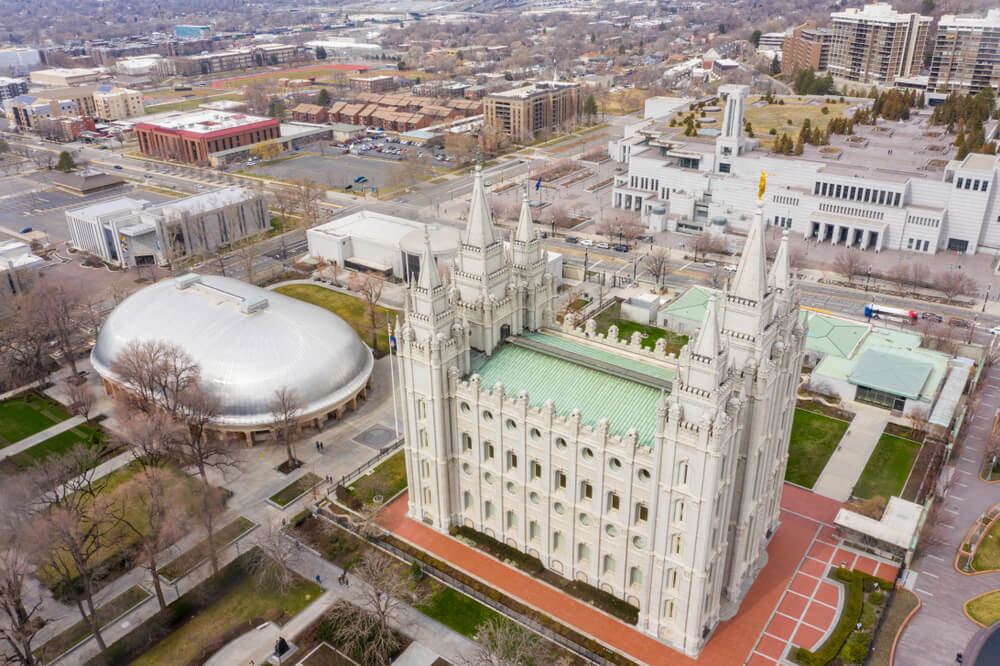 The Mormon Tabernacle is one of the most striking Salt Lake City points of interest, thanks to its massive silver dome! It's also the home of the world-famous Tabernacle Choir, the perfect feature of any date!
You can always pop into the Tabernacle to explore but it's better if you come for a concert!
There are concerts on Sunday mornings and free rehearsals on Thursday evenings. The grand organ also features in a recital on Saturdays!
Do You Need Travel Insurance?
Don't forget to sort your travel insurance! We've put together a roundup of Travel Insurance for backpackers – check it out here, or if you're low on time, get a quote from World Nomads, our favorite travel insurance provider.
Getting an estimate from World Nomads is simple – just click the button or image below, fill out the necessary info, and you're on your way!

Best Free Things to Do in Salt Lake City
Want to know what to see in Salt Lake City that won't break the bank? We've got a whole host of free things to do in Salt Lake City that are also entertaining!
15. Trace your Family History
The Family History Library is home to millions of genealogical records for around three billion people! This makes it the largest such facility in the world and one of the most mind-blowing places to visit in Salt Lake City — for free!
The library encourages you to trace your own family history! The staff is friendly and eager to help you do so. If you have written records of your family ancestors, bring them along to help speed up the process!
16. Explore Temple Square
Temple Square is one of the most imposing things to see in Salt Lake City! This three-block, 35-acre plaza is the location of around 20 attractions related to the Church of Jesus Christ of Latter-Day Saints!
Some of the Salt Lake City attractions on the square include a gothic-style assembly hall and a massive tabernacle. Members of the church offer visitors free tours around the square which will really help to enhance your experience!
The tours start every hour and you can find out more on the church's website.
17. Visit the Deuel Pioneer Log Home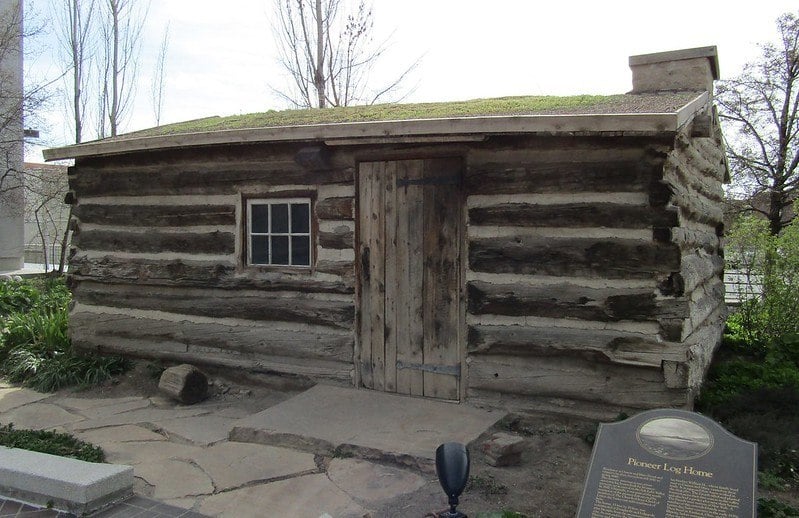 Deuel Pioneer Log Home is one of the most interesting places to see in Salt Lake City! It was the home of Osmyn and Wilian Deuel early converts to the Mormon Church, and brings 19th-century living to life!
The Deuel family lived in the log house from 1847 to 1848, making it one of the oldest intact structures remaining in Salt Lake City! It still houses the original pioneer interior, including a cast-iron stove! This attraction is free daily.
Books to Read in Salt Lake City
The Backpacker Bible – Get it for free! Learn how to ditch your desk and travel the world on just $10 a day whilst building a life of long-term travel with an online income. To inspire and help the next generation of Broke Backpackers, you can now grab 'How to Travel the World on $10 a Day' for free! Get your copy here.
Sometimes a Great Notion – A tale of a hardheaded Oregonian logging family that goes on strike, leading the town to drama and tragedy. Written by PNW legend, Ken Kesey.
Walden – The transcendental masterpiece by Henry David Thoreau that helped modern Americans rediscover nature and her beauty.
To Have and To Have Not – A family man gets involved with the drug smuggling business in the Key West and ends up in a strange affair. Written by the great Ernest Hemingway.
Things to Do with Kids in Salt Lake City
There are plenty of Salt Lake City things to do that are kid-friendly! Attractions encourage kids to learn and explore, all while ensuring a fun experience!
18. Explore the Night Skies
Clarke Planetarium offers so many fun things to do in Salt Lake City that it's perfect for kids! It also interests adults, meaning the whole family can enjoy a fuss-free time together!
The planetarium hosts exhibits on Earth and space. Visitors can step inside a tornado, make their own volcanoes or admire one of the biggest moon rocks on display in the world!
Additionally, the Hansen Dome and IMAX theaters showcase fascinating shows on moon landings, volcanoes and much more!
19. Meet Farm Animals
Thanksgiving Point is a rustic amusement park that little kids will love exploring! It's home to movie theaters, shops, and restaurants but the real highlights are the animal-centered attractions!
The petting farm is a consistent favorite with kids! It's a working farm that introduces kids to the work of a farmer so they can feed animals and milk cows! There are also fifty acres of gardens for kids to run about and play, while parents can also enjoy the golf course.
Other Things to Do in Salt Lake City
Still looking for things to do in this vibrant city? Don't worry, there is still some great stuff to do in Salt Lake City!
20. Make Your Own Jewelry
SLC is home to a thriving arts scene and the best way to experience this is to join in! The B Golden Jewelry School offers workshops that will teach you to make your own jewelry, a unique souvenir to take home!
Using sterling silver and precious stones, you can create pieces of jewelry with expert equipment like a soldering torch. It's a fun activity to fit into your vacation and one that will last a lifetime!
21. Admire Art at the Utah Museum of Fine Arts
Learning about great art is one of the most relaxing things to do in Salt Lake City, Utah! The best place to do so is at the Utah Museum of Fine Arts which is another institution of the University of Utah!
There are 20 galleries that showcase a selection of the museum's 17 000 artworks! The art comes from all over the world and from various periods in history so there's sure to be something that resonates with you!
22. Wander Around the State Capitol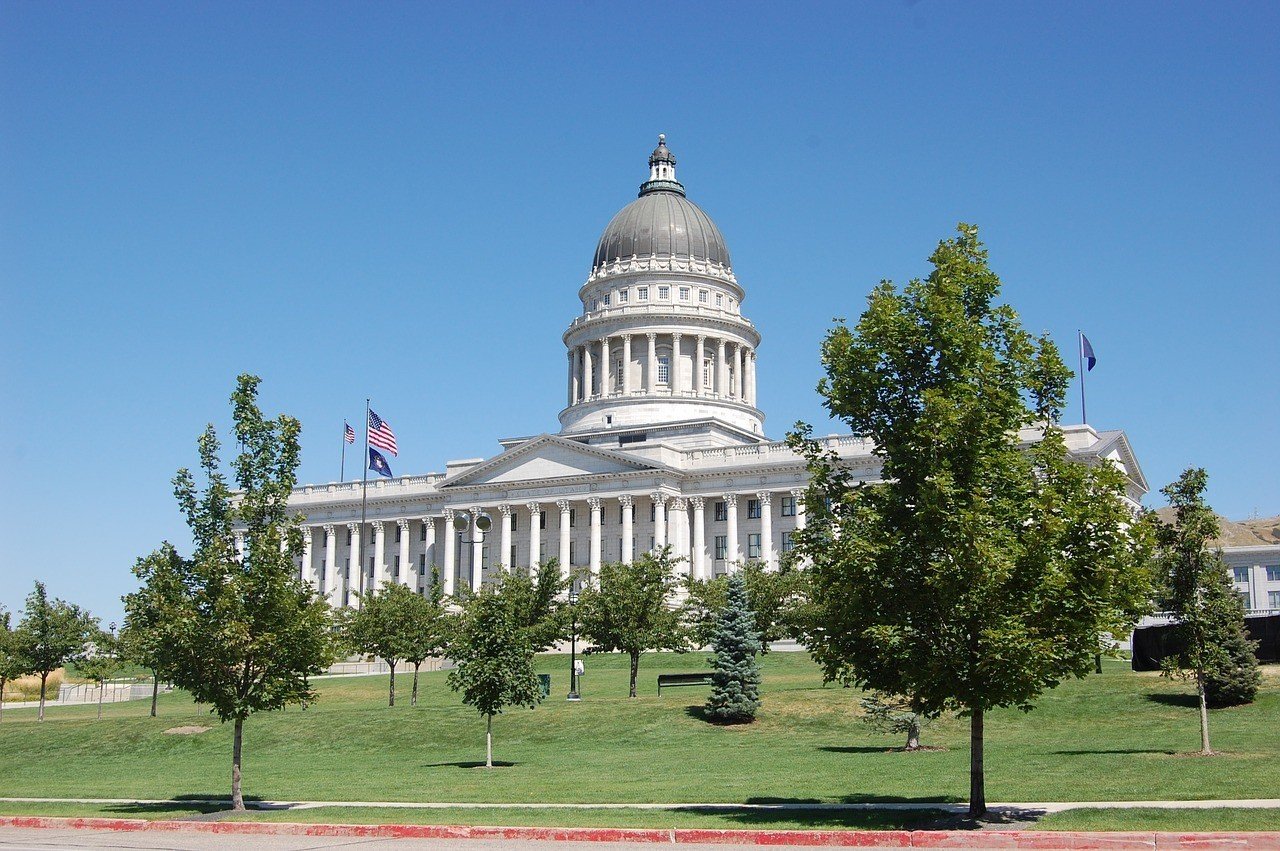 The splendid building you can see on Capital Hill is, of course, the State Capitol. The governor of Utah's official residence is a grand monument that is open to the public!
The building is a typical example of neo-classical architecture and boasts an impressive dome on the roof! Inside, the rooms are finished with white marble and gilded furnishings! There are also a number of art exhibitions to discover.
It's a beautiful, peaceful attraction to stroll around!
23. Dance like a Cowboy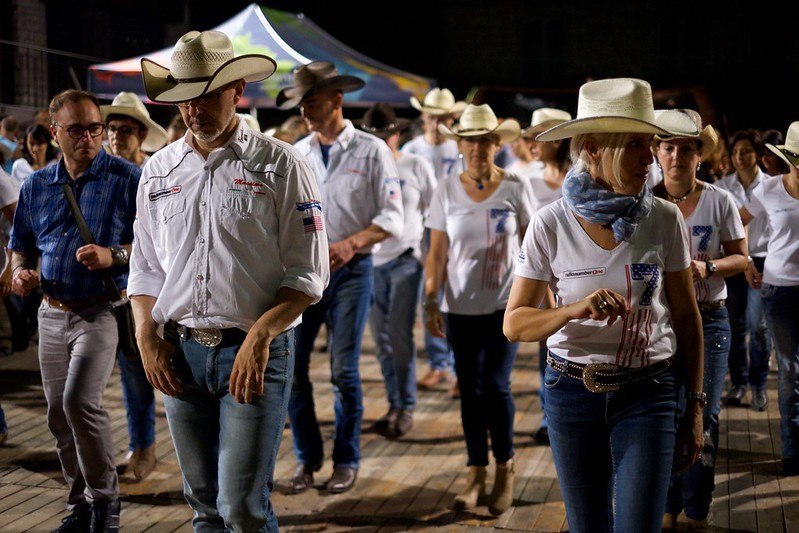 Put on your cowboy boots and head on down to Infinity Event Center or The Westerner where you can learn to swing dance! The memory of these few hours will be unforgettable!
Both venues offer free swing and country line lessons so don't be afraid to visit if you're a beginner! Note that this is only open to adults. While Infinity Event Center doesn't serve any alcohol, The Westerner has a full bar, a wooden dance floor, and even a mechanical bull!
Day Trips From Salt Lake City
Utah has some incredibly beautiful natural landscapes! They offer lots of fun things to do near Salt Lake City so make sure to go on a few day trips!
Scramble through Rock Formations
With its unearthly rock formations, Goblin Valley State Park offers one of the best day trips from Salt Lake City!
Goblin Valley is just under a four-hour drive from Salt Lake City and boasts some awesome desert landmarks. Some rocks seem precariously balanced, while others look like they were finely sculptured! Some of the formations are as tall as seven yards! It's a very picturesque park.
Scrambling through the rocks and posing for optical-illusion pictures is half the fun but you can also hike through this breathtaking wilderness!
Raft Down Provo River
The Provo River is surrounded by alpine forests and is the perfect spot to escape the hustle and bustle of the city! Exploring the area on the river is one of the best things to do around Salt Lake City!
It's possible to go river rafting or tubing or kayaking — or maybe even all three! Since the rapids are graded Class I and II (due to the clear route and lack of big obstacles), the Provo River is a great place to try these activities out for the first time!
3 Day Itinerary in Salt Lake City
Make sure you get to see lots of Salt Lake City by sticking to our itinerary. It is planned around attractions close to each so that there's minimal time spent on transport!
Day 1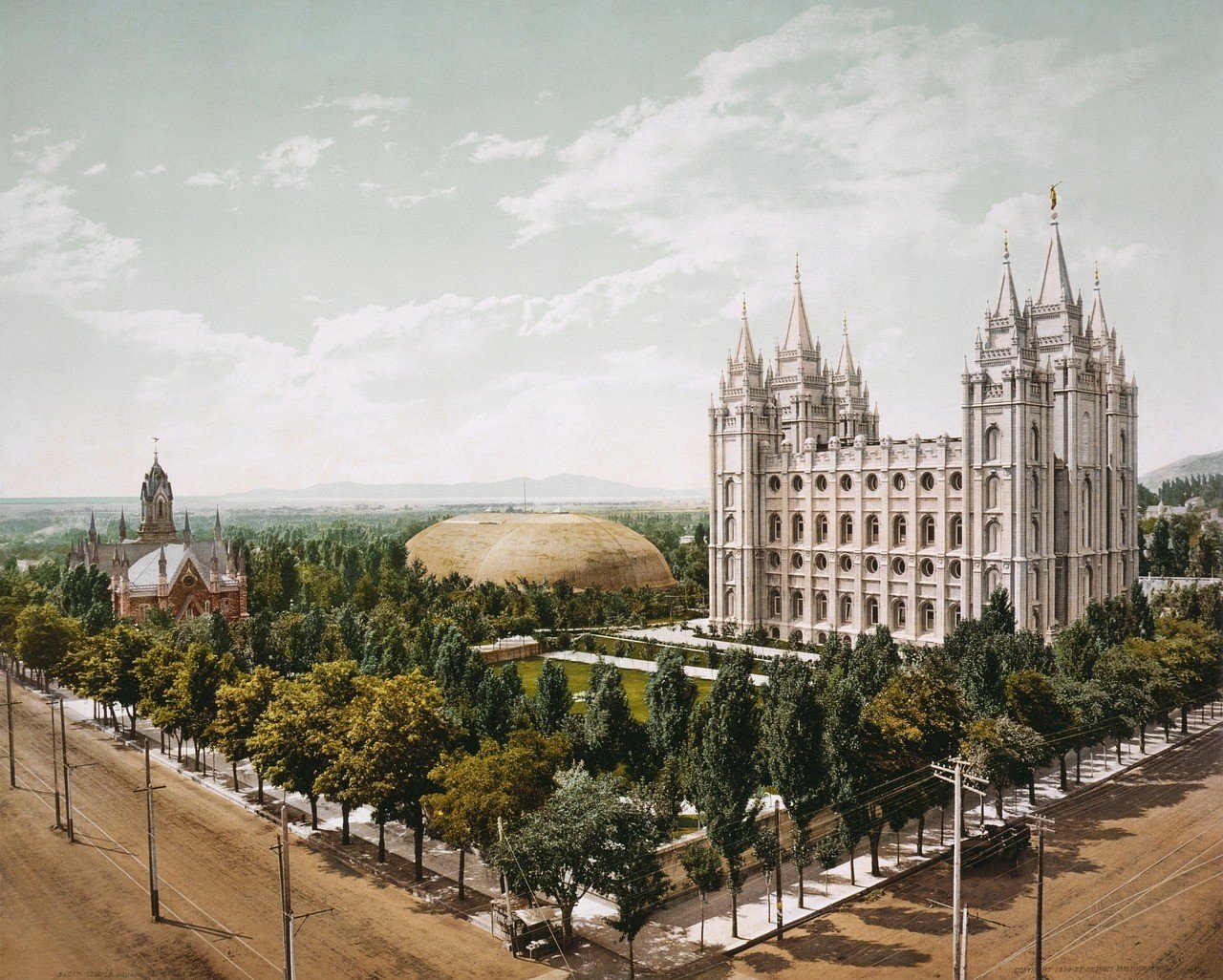 Start your day in Temple Square which is home to plenty of monuments chronicling the Mormon faith! First up, explore the grounds of Salt Lake Temple, one of the greatest things to see in Utah, and admire the church's architecture. Next up, head over to the Family History Library and discover your ancestors!
Afterward, catch bus 3 from North Temple Stop to Wakara Way Stop, before walking 10 minutes to Red Butte Gardens for a picnic lunch! Afterward, take the two-minute walk to the Natural History Museum of Utah.
Here, you can spend the rest of your afternoon learning about Utah's great landscapes!
Day 2
The Great Salt Lake is the first stop on your itinerary today. It's a twenty-minute drive by car. If you don't have a car, you'll need to book a quick tour with an agency in SLC because public transport won't get you there.
Once you're back in town, head back to Temple Square. Visit the Family History Library to look up your family tree before heading to the Tabernacle for a concert. If there's no concert on that day, take a seven-minute walk to your evening entertainment at Capitol Theater!
Day 3
On your final day, spend your morning exploring the galleries of the Utah Museum of Fine Arts. Afterward, take bus 3 from the 500 S Station to 3rd Avenue station and then walk 10 minutes to the State Capitol Building. There, you can admire both art and architecture!
After lunch, it's a 20-minute walk to the Deuel Pioneer Log Home where you can learn all about early Mormon history in the city! Then, walk to Temple Square Station (just four minutes away) and get train 701 to Planetarium Station. Clarke Planetarium is just in front of you!
More Great Resources
Conclusion
Salt Lake City is home to some of the best things to do in Utah! It's a city full of history, culture and surrounded by awesome natural landmarks. With such features, you'll be blown away with our list of things to do in Salt Lake City!
With just a few days in the city, you can learn new skills, visit stunning buildings and relax in gorgeous green spaces! Once you've experienced these kinds of activities, we're sure you'll agree that our list of things to do in Salt Lake City is a winner!
---
Find out how YOU can support the site.
We're a big site with a big team and this job isn't always easy. But we do it because we love it – we love providing epic and free content. We love the knowledge that our content keeps you adventuring. We don't ask for money, but if you'd like to find out how you can help the site in more organic ways, click the button below.
Thank you for your support 🙂
And for transparency's sake, please know that some of the links in our content are affiliate links. That means that if you book your accommodation, buy your gear, or sort your insurance through our link, we earn a small commission (at no extra cost to you). That said, we only link to the gear we trust and never recommend services we don't believe are up to scratch. Again, thank you!