Travel
20 BEST Hostels In Havana (2021 Insider Guide)
Havana is a dream destination for most travelers. The history and culture is one of a kind, and nothing can compare to seeing those 50's cars strolling down the road!
But there are a ton of hostels in Havana, and not all of them are well-reviewed (and a few are in dangerous parts of the city).
So we made a list of the 20 best hostels in Havan so you could travel to Havana with confidence.
With the help of this epic guide, you'll know which of the best hostels in Havana, Cuba are for you.
Our hostels-reviews are the best on the web, and with them, you'll be able to travel to Havana like a boss. Let's jump into the guide for the best hostels in Havana, Cuba.
Quick Answer: The Best Hostels in Havana
The 20 Best Hostels in Havana
Backpacking Cuba means you'll end up in Havana sooner or later. Luckily, the city hosts over 1000 awesome hostels. Knowing where to stay in Havana will be the first step of your booking process.
Make sure you do some research on different neighborhoods and areas in Havana before you decide on accommodation. As a rough guidance, always choose your hostel destination depending on the location of the sights you want to explore.
Overall Best Hostel in Havana – Cuba 58 Hostel
$$
Free Breakfast
Bar & Cafe
Security Lockers
The overall best hostel in Havana is Cuba 58 Hostel. These guys know what the modern backpacker is after and offers it all wrapped up in a super affordable package. The free breakfast offered by Cuba 58 goes a long way in making it the best hotel in Havana in 2018. Located right in the heart of Havana, Cuba 58 is within an easy walk of must-visit gems like La Bodeguita del Medio. The dorms are basic but ample and are most importantly safe and secure. Each guest has access to their own security locker and reception is manned 24/7.
Best Hostel for Solo Travellers in Havana – Hostal Mirella para Mochileros
$$
Self Catering Facilities
24-Hour Security
Tours & Travel Desk
As they say so themselves, 'Hostal Mirella para Mochileros is the perfect place for making friends and meet people from all around the world'; which is why it is the best hostel for solo travellers in Havana. Being a solo traveller to Cuba may be daunting, especially if you listen to the gossipers but nothing could be further from the truth. Havana is safe and welcoming and an exciting city to explore solo. You are bound to find an awesome crew hanging out at Hostal Mirella para Mochileros. Being a top hostel in Havana, Hostal Mirella para Mochileros has an impeccable safety record, is super clean and attracts a really cool crowd.
Best Cheap Hostel in Havana – Casa Liu Backpackers Adventure
$
24-Hour Check-In/Out
Free Tea & Coffee
Free Parking
You won't be able to get over how cheap the best cheap hostel in Havana is! Casa Liu Backpackers Adventure is epic value for money which is why it is the best hostel in Havana in 2018 for broke backpackers! Basic AF but with everything you could need; bed, hot shower, fans and A/C. Sorted. From the hostels' balconies, you can look out over Latinoamericano Stadium and La Habana which is a real treat. A view that is hard to tire of! Not that eating out in Havana is too pricey but if you wanna cut costs further you can whip up a storm in the guest kitchen.
Best Hostel for Couples in Havana – Tati & Jose's Colonial House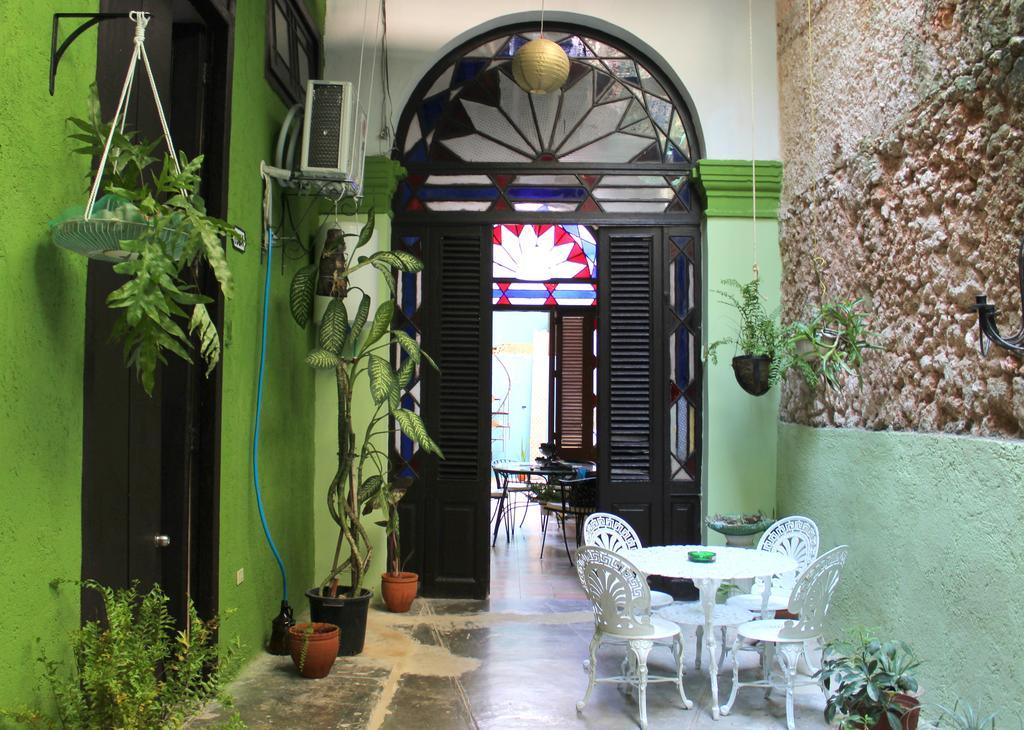 $$
Ensuite Bathroom
Free Toiletries
Air Conditioning
Weirdly there is not one Havana backpackers hostel with a private double room, so we've found an alternative. Tati & Jose's Colonial House is the best hostel for couples in Havana. This cute and cosy guesthouse is affordable and has a great selection of private rooms. With a laid-back hostel vibe, you can bae will feel like part of the family the moment you step through the door. Tati & Jose's is a half hour walk away from Castillo de San Salvador de la Punta in Havana. Staying here gives you access to the touristy centre with ease while staying in an authentic neighbourhood.
Best Party Hostel in Havana – Casa Caribe Havana Hostel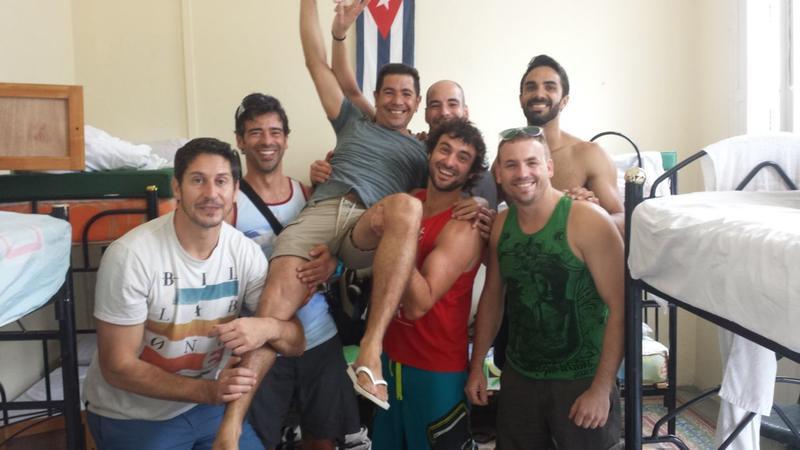 $$
Free Breakfast
Self Catering Facilities
Security Lockers
The best party hostel in Havana is Casa Caribe Havana Hostel. This place is so laid back it might just fall over! There is no better place in Havana to find your party people than at Casa Caribe Havana Hostel. FYI – before you guys go getting ahead of yourself, there is an 11 pm curfew here. Casa Caribe is the coolest hostel in Havana as it is within a short walk of Malecon, the local's drinking spot! Pitch up with the hostel crew and get the Cuba Libre's ordered! Casa de la Musica, Palacio de la Rumba and Callejon de Hammelan are just around the corner too. Party central much!
Best Hostel for Digital Nomads in Havana – Hostal Don Pepe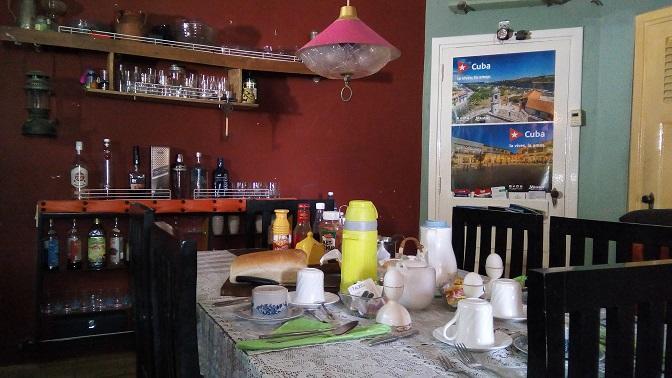 $$$
Free WiFi
Bar
Air Conditioning
Getting online in Havana can be a mission and a half, making the life for digital nomads a little tricky. Panic not! The best hostel for digital nomads in Havana, Hostal Don Pepe, has free WiFi for all! This is the perfect home from home for digital nomads looking for a youth hostel in Havana. The rooms are spacious and comfortable; ensuite bathrooms too! The common areas are a great place to meet your hostel buddies but as Don Pepe's only offers private rooms you can hide away and get back to work easily if you need to too. Tucked away in the Vedado district of Havana, Don Pepe's puts you at the heart of Havana.
Things DO go missing sometimes…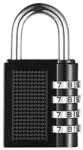 Psst
! Heading to a hostel? Don't forget to pack a padlock! It's well worth having one so you can secure your locker and protect your stuff!
More Best Hostels in Havana
Stay in the middle of the action (or in an off the beaten path location) using our comprehensive neighborhood guide for Havana!
Hostal Camila y Merci
$$
24-Hour Security
Air Conditioning
Tours & Travel Desk
This cute and cosy budget hostel in Havana is run by two amazing humans, Maribel and Merci. They will move heaven and earth to ensure that their guests have an amazing stay at Hostal Camila y Merci. This is a real home from home and the kinda place that you will never want to leave. Once Havana gets under your skin it's hard to say goodbye! Probably one of the smallest hostels in Havana, Hostal Camila y Merci can sleep up to six guests a night which give the place a real intimate feel. If you are looking for a local experience in Havana, this is the place to stay.
Havana Hotel Iraida
$$
Security Lockers
Air Conditioning
24-Hour Security
Admittedly Havana is kinda playing catch-up on the hostel front, but if you are looking for a highly recommended hostel in Havana then Hotel Iradia is the place for you. Pretty basic, Hotel Iraida has a dorm that can sleep up to 5-people. If you are just looking for a place to crash and charge your phone then Havana Hostel Iradia is ideal. It is in a pretty good spot to be fair, close to the cinema, dozens of bars and coffee shops and just a stone's throw away from Plaza the la Revolution. Iradia is a wonderful host who will help you in any way that she can.
Hostel Havana Nilda's Backpackers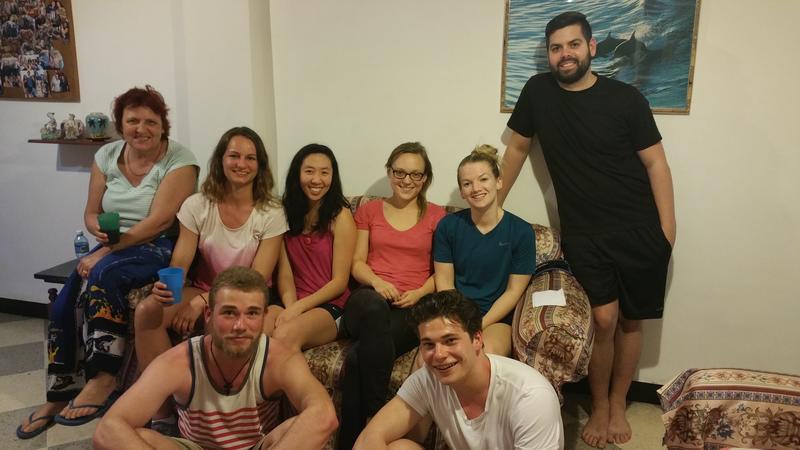 $
Self Catering Facilities
Air Conditioning
Internet Access (Paid Extra)
Nilda's Backpackers is a phenomenal budget hostel in Havana, ideal for travellers on a tight budget. With dorms available for as little as $6 you will be hard pressed to find better value for money. What is great about Nilda's Backpackers is that internet access is available, however, due to the extortionate costs of having WiFi you do have to pay to use. Nilda's has a flexible check in and check out time and a 24-hour front desk. Even better, they have no curfew and no lockout so if you find yourself dancing the night away Havana style you can just go with the flow!
Mendoza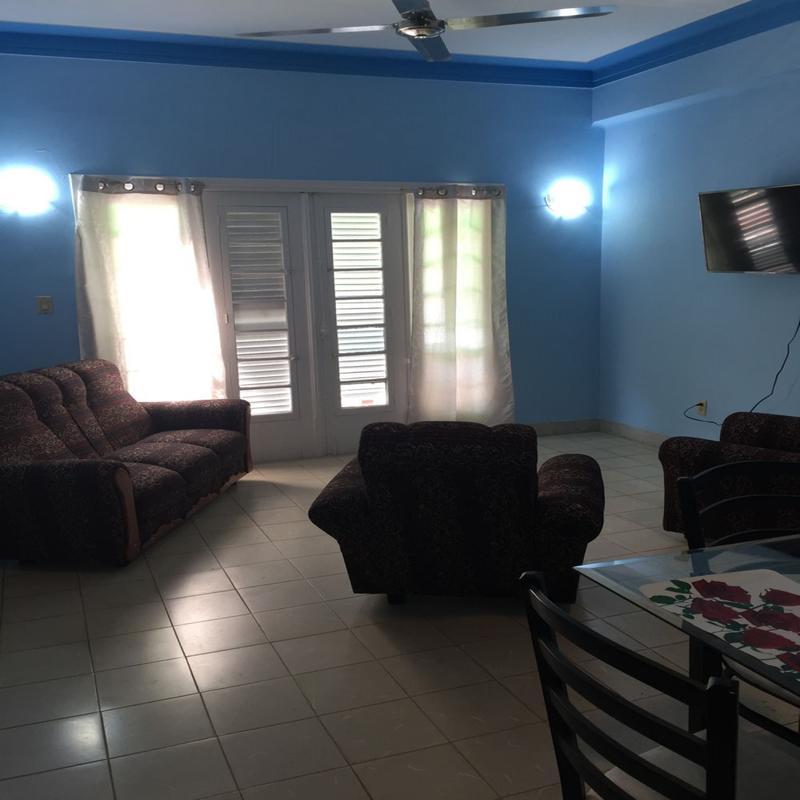 $
24-Hour Reception
Towels Included
No Curfew
Mendoza is a fantastic budget hostel in Havana that likes to keep things simple. What more do you really need other than a bed, a shower, and a plug socket?! When travelling in Havana you have gotta remember this is a city trapped in time! Roll with it! Mendoza is in a great location super close to Malecon and the National Capitol and is within a short walk of the Museum of Fine Arts. It is possible to have breakfast every morning of your stay at Mendoza for a small fee.
Concordia Backpackers
$$
Bar & Cafe
Self Catering Facilities
Tours & Travel Desk
Concordia Backpackers is a breath of fresh air, much more like a 'typical' hostel, you would find in other parts of the world. There is a guest kitchen, a common room complete with sofas, and even a tours and travel desk! There is a homely charm to Concordia Backpackers which makes you feel totally at ease. This safe and secure Havana backpackers hostel can be found sandwiched between historic Old Havana and trendy Vedado. There is always a good crowd of travellers hanging out here so you're bound to find some new travel buddies!
DRobles
$
Common Room
Ceiling Fan
24-Hour Security
DRobles Backpackers is a classic Havana backpackers hostel that was established in 2014. As one of the bigger youth hostels in Havana, DRobles has eight bedrooms and seven bathrooms. No queuing for the shower in the mornings here! DRobles offers you the opportunity to stay in an authentic Havana neighbourhood. Although the touristic centre is within walking distance you will be living like a local during your stay. FYI – cash only, no card machine.
Want to save the world?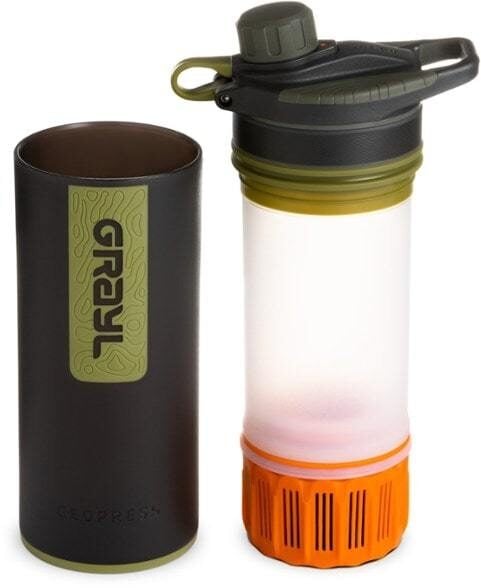 Single-use plastic bottles are a huge threat to Marine Life – Be a part of the solution and travel with a filter water bottle.
The GRAYL GEOPRESS water bottle is the ONLY all-in-one filter water bottle setup you'll need. Whether you need to purify the water from a hostel sink in Kathmandu or a stream trickle in the Andes, the Geopress has got you covered.
Read our full review of the GRAYL GEOPRESS!
Paradise Hostel Backpacker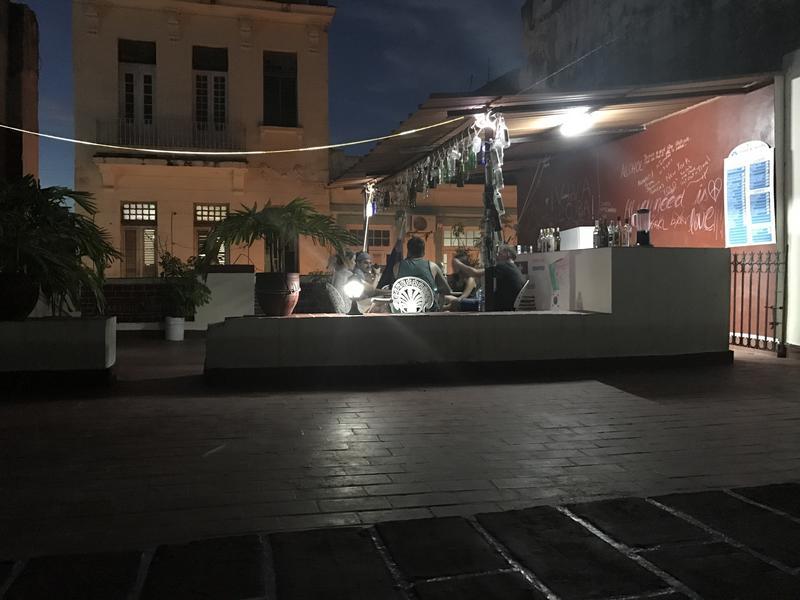 $
Bar
Common Room
24-Hour Security
Paradise Hostel Backpacker is a highly recommended hostel in Havana that is super budget friendly. With so much to see, do and explore in Havana you only really need a place to crash. With that in mind, Paradise Hostel Backpacker is ideal. You get what you pay for, for $10 a night you have a hot shower, clean sheets and helpful, attentive staff. Only able to host 19-people at a time, Paradise Hostel Backpacker is perfect for travellers who are looking for a low-key, chilled out hostel.
So, these are the best hostels in Havana! Don't fancy a backpackers? No worries! Check out these great hotels in Havana instead!
Best Budget Hotel in Havana – Villa Dulce
$
Ensuite Room
Mini Bar
WiFi
Oozing charm and class, Villa Dulce is a far cry from a Havana backpacker hostel in terms of style but not in price. This super affordable villa gets snapped up pretty quick so be sure to book well in advance. Loved by all who visit Villa Dulce's cosy rooms, lovely staff and amazing breakfast win travellers over time after time. FYI, the breakfast is $7 but worth every cent. WiFi is available at Villa Dulce for a very reasonable $1 an hour, not super speedy but you'll be able to let the fam know that you arrived safe and sound.
Casa Maryblas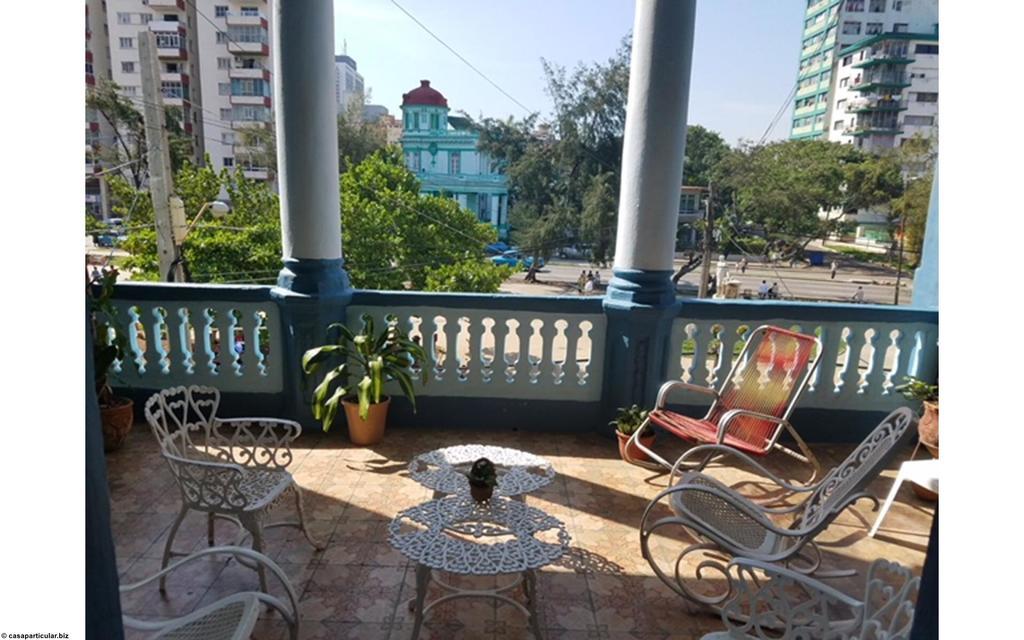 $
WiFi
Free Toiletries
Air Conditioning
Casa Maryblas is a brilliant budget hotel in Havana. With basic but comfortable rooms, Casa Maryblas is one of the most affordable hotels in Havana. Each room comes with an ensuite shower, TV, and air conditioning too. Breakfast can be added on to your room rate for $6 and is the perfect way to start the day. Casa Maryblas, being so cheap and all, gets booked up quickly. Book your bed ASAP!
Hotel Plaza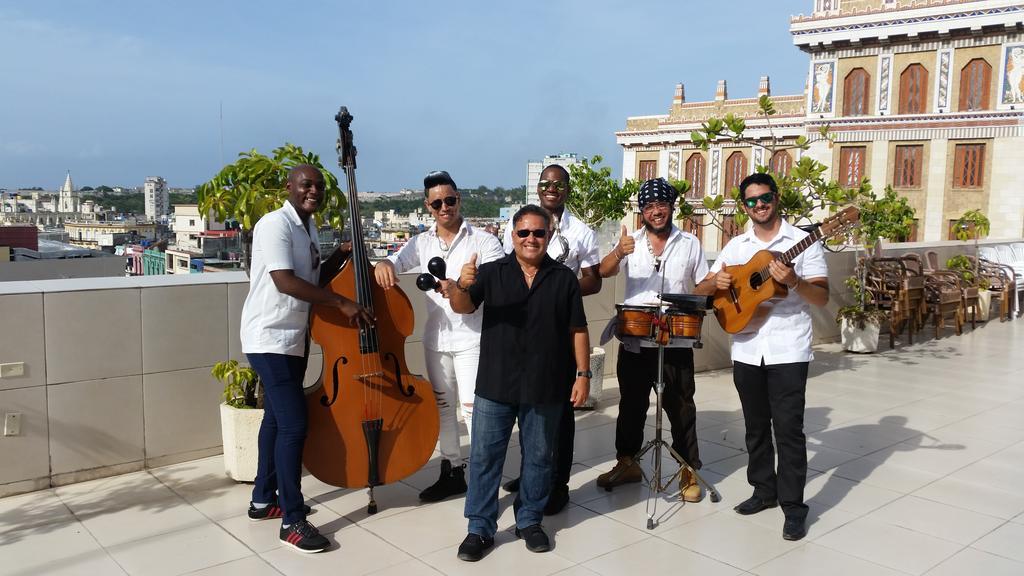 $
WiFi
Bar & Restaurant
Free Breakfast
The opulent entrance to Hotel Plaza alone will make you feel like royalty. Just wait until you see the rooms! So it turns out luxury in Havana need not break the bank. Private ensuite rooms at Hotel Plaza can be found for less than $100 a night, including breakfast. Not exactly a budget hostel in Havana, Hotel Plaza is a great place to stay if you wanna treat yourself while in the Cuban capital. It's worth every dollar! Promise! Hotel Plaza is just an 8-minute walk of La Bodeguita del Medio which is a real treat.
Best Mid-Budget Hotel in Havana – NH Collection Victoria
$$
Free Breakfast
Swimming Pool
Ensuite Bathroom
If you want luxury in Havana you have to loosen off those purse strings and splurge a little. A hotel worth the splurge is NH Collection Victoria. Complete with swimming pool, amazing city views and a free breakfast too, NH Collection Victoria is great value for money. Just 2km from Revolution Square and 3.3km from La Bodeguita del Medio, NH Collection Victoria is in an ideal location for travellers who want to get out an explore but equally want the option to retreat.
Boutique Hotel 5tay8
$$
Free Breakfast
Balcony with view
Free WiFi
As one of the only boutique hotels in Havana 5tay8 is a real treat. This little gem has a sun trapped terrace, a bar and a spacious garden too. Guests are welcome to dine at the 5tay8 restaurant or head out into Havana to eat. The staff are really helpful and will offer you their local hints and tips on where is best to visit. All the rooms have private ensuite bathrooms, a flat-screen TV and air conditioning too. The Deluxe Suite even has a four-poster bed! Snap it up while you can!
Best Splurge Hotel in Havana – Hotel Saratoga
$$$
Swimming Pool
Fitness Centre
Room Service
You came to this blog looking for a hostel and now you are being presented with one of the flashiest hotels in Havana! Say whaaat! Hotel Saratoga is next level! They have the most incredible rooftop swimming pool, an epic fitness centre and an awesome team of staff who will wait on you hand and foot. The rooms are spacious and stylish, naturally, they all have their own ensuite bathrooms which are nearly the same size as the rooms themselves! Why not go out and book in for a spa treatment too! The best in town!
Palace te del Vedado
$$$
Private Apartment
Free Breakfast
Self Catering Facilities
No, we haven't gone totally mad! Palace te del Vedado is actually amazing value for money! It may be $500 a night BUT when you consider the villa can sleep up to 8 people that suddenly becomes a lot more reasonable. Why not spoil yourselves?! You can your travelling crew deserve a treat! Palace te del Vedado is total luxury, it really is like a palace! Free breakfast is included in your nightly rate (and so it should be) and the opportunity to have a BBQ on the rooftop terrace, overlooking Havana is not to be missed! The best memories will be made at Palace te del Vedado, no doubt about it.
Is This the Best Travel Backpack EVER???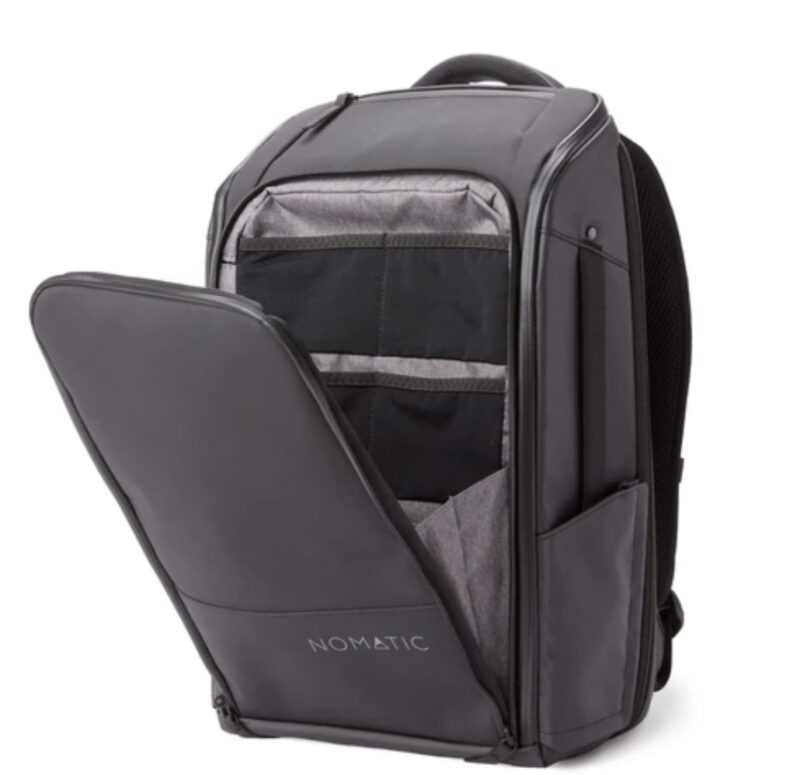 We've tested countless packs over the years, and now we've found our absolute favourite: the nomad-approved Nomatic Backpack.
Want more deetz on why we love it so damn much? Then read our comprehensive review for the inside scoop!
Learn More Now!
What to Pack for your Havana Hostel
Pants, socks, underwear, soap?! Take it from us, packing for a hostel stay is not always quite as straight forward as it seems. Working out what to bring and what to leave at home is an art we have perfected over many years.
Check out our definitive Hostel Packing list for our top packing tips!
Why you should travel to Havana
There you have it! The 20 Best Hostels in Havana Cuba!
We know that this epic guide to the 20 best hostels in Havana will be the only resource you need, and you'll easily be able to find a hostel in Havana that fits your travel style.
So, which of the best hostels in Havana will you be booking?
Still can't decide? Don't worry! We know your pain! With so many awesome options, it's nearly impossible to pick just one.
That's why we say go with Cuba 58 Hostel – our pick for best hostel in Havana for 2018.
FAQ about Hostels in Havana
Here are some questions backpackers ask about hostels in Havana.
Travel Safety Tips for Havana
And don't forget Travel Insurance! We've put together a roundup of Travel Insurance for backpackers – check it out here, or if you're low on time, get a quote from World Nomads, our favorite travel insurance provider.
Getting an estimate from World Nomads is simple – just click the button or image below, fill out the necessary info, and you're on your way!

More Epic Hostels in Cuba and Latin America
Hopefully by now you've found the perfect hostel for your upcoming trip to Havana.
Planning an epic trip all across Cuba or even Latin America itself?
Don't worry – we've got you covered!
For more cool hostel guides around Latin America, check out:
Over to you
By now I hope our epic guide to the best hostels in Havana has helped you choose
the perfect hostel for your adventure!
If you think we've missed anything or have any further thoughts, hit us up in the comments!
---
Find out how YOU can support the site.
We're a big site with a big team and this job isn't always easy. But we do it because we love it – we love providing epic and free content. We love the knowledge that our content keeps you adventuring. We don't ask for money, but if you'd like to find out how you can help the site in more organic ways, click the button below.
Thank you for your support 🙂
And for transparency's sake, please know that some of the links in our content are affiliate links. That means that if you book your accommodation, buy your gear, or sort your insurance through our link, we earn a small commission (at no extra cost to you). That said, we only link to the gear we trust and never recommend services we don't believe are up to scratch. Again, thank you!