Travel
17 UNIQUE Things to Do in Temecula [in 2021]
Temecula in Southern California is  predominantly loved by visitors for its wine culture. Many flock here for wine tasting, vineyards tours and heck, just a little bit of getting a little bit loaded. It's all about grapes here and what you can make from 'em.
There are a fair few things to do in Temecula for the run of the mill tourist that will keep them happy. First on the list (as it probably should be) is wine tasting at one of the many wineries. That is understandable. But aside from this, if you don't like golf or pampering yourself with massages, you'll probably want to look for some other activities here that you'll be interested in….
…And that's where we come in! We have created a list of the more unusual things to do in Temecula so that even the most non-tourist independent traveller can have a good time here. There are actually a surprising number of different things to do here that don't involve tasting fermented grape juice, so let's have a look and see what's on offer for the more curious visitor!
Top Things to Do in Temecula
Let's start with the headline attractions. What are the obvious, typical, run-o-the mill but still awesome things to do in Temecula? We will tell you!
1. Indulge yourself on a wine tasting tour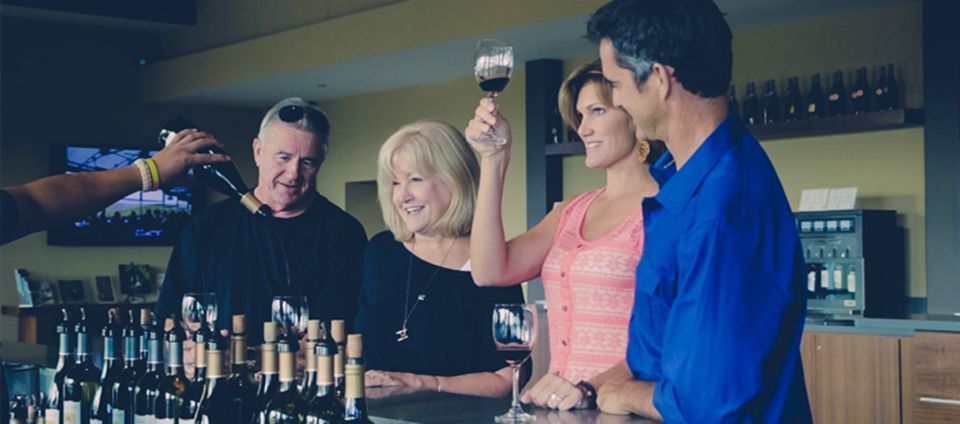 First and foremost among the quintessential things to do in Temecula is to, of course, take yourself on some sort of wine tasting tour. There are basically countless wineries and vineyards in the Temecula, which is this town is famous for.
Some of the more well-known wineries in and around town, which includes the Temecula Valley area as a whole, are Peltzer Winery, the Wilson Creek Winery, Miramonte Winery and Danza del Sol Winery. These are just a few of the many, many options that you could hit up. No matter what time of year you go, the wineries offer up a spectacular setting to sample some good wine and learn about the process.
2. Take some time out at the Temecula Valley Museum
It's not all about wine, though. There's some interesting history to soak up whilst you're in town, so for one of the most interesting things to do in Temecula we would say you should make a beeline for the Temecula Valley Museum.  This museum boasts artefacts that tell the story of this area's history.
From various Spanish missions to newer additions to the collection, the Temecula Valley Museum is a little jewel of history – the sort of place you think you'll only spend 10 minutes or so, but where you could easily spend an hour or two learning about the history. There's even an interactive part where you can try on old-time-y costumes and take photos of yourself as a past person.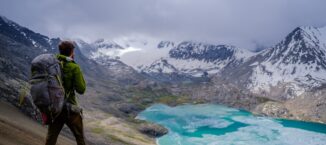 Do You Want to Travel FOREVER??
Then pop your email address in below and we'll send you a FREE copy of 'How to Travel the World on $10 a Day!'
3. Treat yourself to a spa treatment
There is a clear and undeniable correlation – wherever there's wineries, there are also places to unwind. That's no different in Temecula, where you will find a whole host of hotels and other establishments offering up the chance to relax and treat your weary bones to a little bit of TLC.
Now, this may not be the most budget-friendly thing to do in Temecula, but it's worth it simply for how amazingly chilled you'll feel after you've been suitably pampered. Grapeseed Spa is a good option, but then again so is Brawnergy and Spa Pechanga. Do some research on what will suit you the most, then treat yourself to a bit of wellness. Bonus: you'll often get a complimentary glass of wine, too.
4. Go on a scavenger hunt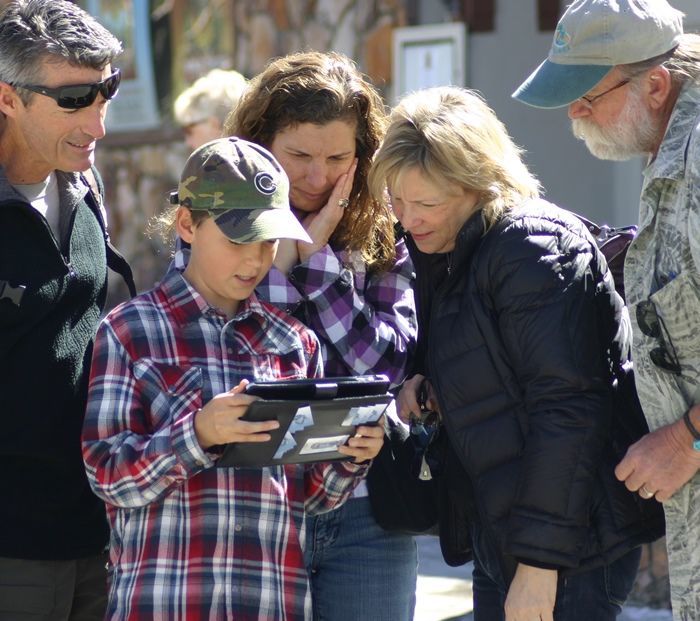 If just wandering around a town isn't that fun for you, then you could make hitting up the various hotspots and historical curiosities of Temecula into a little game by embarking on a scavenger hunt. Competitive people, people who like a bit of a challenge, and scavengers, will enjoy exploring the city this way – scoring points along the way, of course.
Pick up your scavenger hunt kit from the Temecula Visitor Center and then head off to solve clues, complete challenges, and all the while learning about the local history as you go. You can do this any day, any time of day, making it pretty convenient. A fun urban adventure and one of the more unique things to do in Temecula.
5. Discover the delights of the Old Town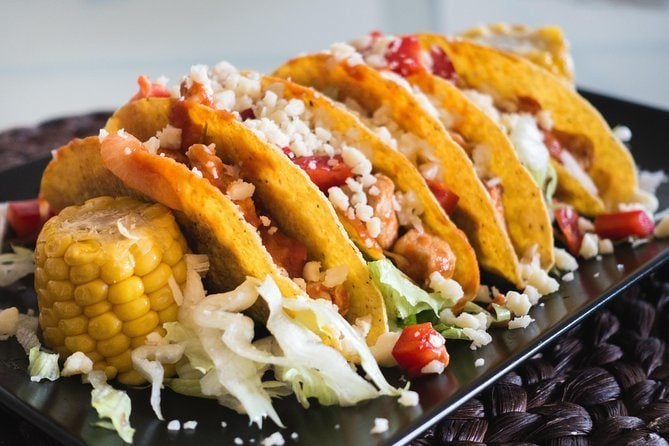 Temecula is blessed with a pretty stunning Old Town; with buildings from the 1890s, this part of Temecula is draped with Old West heritage and the architecture to match. There's a lot of charm to soak up here – your Instagram will get positively filled up with amazing shots of the sights to see here.
So for one of the best things to do in Temecula, meander through the heritage of the Old Town, picking up snacks along the way and gawping at all the pretty buildings, from wooden fronted old stores to the very picturesque Old Town Square. Any history buff or fan of charming areas will love it.
Walking around town is all well and good, but if you're looking for something where you can simply sit and watch a bit of evening (or daytime) entertainment, then you should check out Old Town Temecula Community Theatre.
Going strong for 14 years, this relatively new addition to the town is a beloved local institution where you can catch everything from live music to a musical performance of Beauty and the Beast, for example. It seats only around 500 people, making this a pretty intimate venue for shows. Tip: check online for the schedule to find something that's going to suit you (you can also purchase tickets online).
Unusual Things to Do in Temecula
Once you've had your fill of wine, slept of the hangover and had some more wine, what else is there to do in Temecula? Our list of unusual things to do in Temecula will help you get off the radar and into the unknown corners.
7. Catch the sunrise from aboard a hot air balloon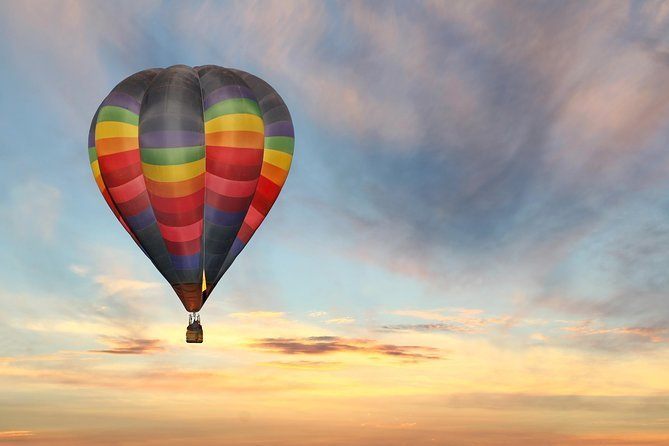 It's not something you do every day, hitching a ride on a hot air balloon and going up, up and away to enjoy a sunrise from on high. It's a pretty unusual thing to do in Temecula – as well as pretty special, too. Yes, you'll have to wake up whilst it's still dark and be very tired (if you didn't go to bed early enough), but it's worth it.
The views you'll get from a hot air balloon ride above the Temecula Valley landscape are nothing short of spectacular. You'll take off from the Vindemia Winery and get to see orange groves, vineyards and mountains – all beautiful, but throw a sunrise into the mix, and that serene landscape looks like a painting.
8. Learn some line dancing at Temecula Stampede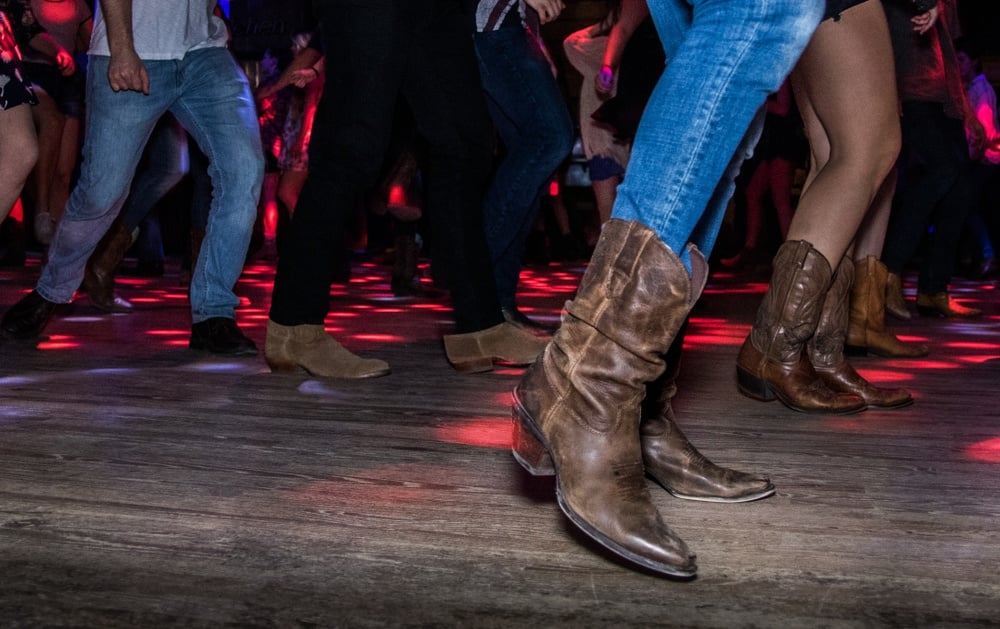 Ok, this really is going to be one of the more unique things to do in Temecula: line dancing. We don't imagine many tourists to the area get up to much aside from drinking wine, playing golf and having pedicures – so line dancing is definitely a more local experience that you should go for.
It won't be for everyone, but if you're into dancing and being sociable, chatting to new people and all that, then you'll love the opportunity to head over to the Temecula Stampede venue for a spot of line dancing. Even if you don't like line dancing, Temecula Stampede has pool tables, a big bar and a mechanical bull. It's insane.
9. Throw some axes at SoCal Axe
Axes, you say? Well… ok. It's not your everyday kind of activity, throwing axes and all, but you can find and channel your inner lumberjack at SoCal Axe in Temecula for a pretty interesting day, or evening, activity.
It's sort of like darts, except you get one axe to throw at a wooden board. Don't worry if you're not an expert (we mean, who is?) because this is the perfect place for beginners to the world of axe throwing. Professionals and dab hands at axe throwing are on hand to give you some, um, pointers on how to throw and score points. Yep – one of the more off the beaten track things to do in Temecula, that's for sure.
Safety in Temecula
A friendly, family-oriented place, Temecula isn't exactly on any list of dangerous or unsafe cities in the world or the US. Like, at all. This is a rural kind of town that doesn't have the same issues as larger, more urban Californian towns and cities.
Up there as one of the safest destinations in the state, Temecula's local community places a high priority on making sure that the city is safe – not just for out of town visitors and tourists, but for locals, too.
If you're not from California, or somewhere hot, then you should probably take some care if you're heading out in the middle of the day. It can get super hot here; cover up, wear a hat, sunglasses, and slather on that sunscreen. You should also make sure you're hydrated.
Make sure that you don't drink too much – drinking too much wine in the heat is not a good combo (and obviously, drink-driving is not safe – as well as illegal). Know your limits when you're hiking and be prepared if you head out into nature.
Other than that, you're going to be totally fine here!
Read our tips for traveling safely before you fly and always get travel insurance. Check out our roundup of the best travel insurance.
Travel with peace of mind. Travel WITH a security belt.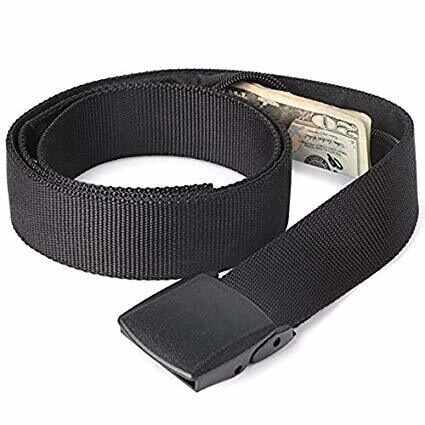 Custom-designed BY the Broke Backpacker FOR broke backpacking, the Active Roots Security Belt will keep your valuables safe no matter where you go.
It looks exactly like a normal belt except for a SECRET interior pocket perfectly designed to hide a wad of cash or a passport copy. Never get caught with your pants down again! (Unless you want to.)
Check on Amazon
Things to Do in Temecula at Night
Temecula has some great bars and restaurants in additions to its wine bar's and cellars. Let's see what there is to do in Temecula at night.
10. Drink Downtown dry
Wine isn't the only alcoholic beverage on offer in Temecula. For people who are more fans of hops than grapes, you can find, thankfully, a few very decent breweries in town. So for easily one of the best things to do in Temecula at night, we think paying a visit to some of these breweries is a great idea.
There's Refuge Brewery, Aftershock Brewing Co., and Relentless Brewing Company, to name just a few. But if you feel like something a little stronger than beer (that isn't wine) then a trip to the hidden gem that is Kalifornia Distilleries Inc. is worth your while. Round up your night at Temecula Wine & Beer Garden for some live music and fun times.
11. See some music at the Old Town Blues Club
A popular late-night hangout for local Temeculans, Old Town Blues Club is a live music venue that's open 5 days a week, from 6pm, and has live shows every night. Don't let the name fool you, or put you off, because this place isn't just about blues; there's other genres played here, namely rock.
Open till 1am at the weekend, soaking up the great atmosphere and live music of this place is easily one of the best things to do in Temecula. Take a break, have a few beers, and enjoy a band tearing it up on stage – blues or otherwise. The owner is also super friendly, which makes it all the better.
Where to Stay in Temecula – Old Town
Downtown Temecula lacks the heart and prettiness, let's be honest, of the Old Town here. So for us, the best place to stay in Temecula is in it storied Old Town. There's a good reason to base yourself here – and that's because it's in this neighbourhood that you'll find all the best things to do in Temecula, from museums and good eateries to natural spots to visit on the doorstep.
Walk along the riverfront for a pretty chilled afternoon or morning activity
Browse the eateries and shops of the Old Town Square and pick up a souvenir or two to take back home
Hit up a winery, such as Lorimar Wine Tasting Room for some sampling
Best Airbnb in Temecula – Charming Old Town Temecula Apartment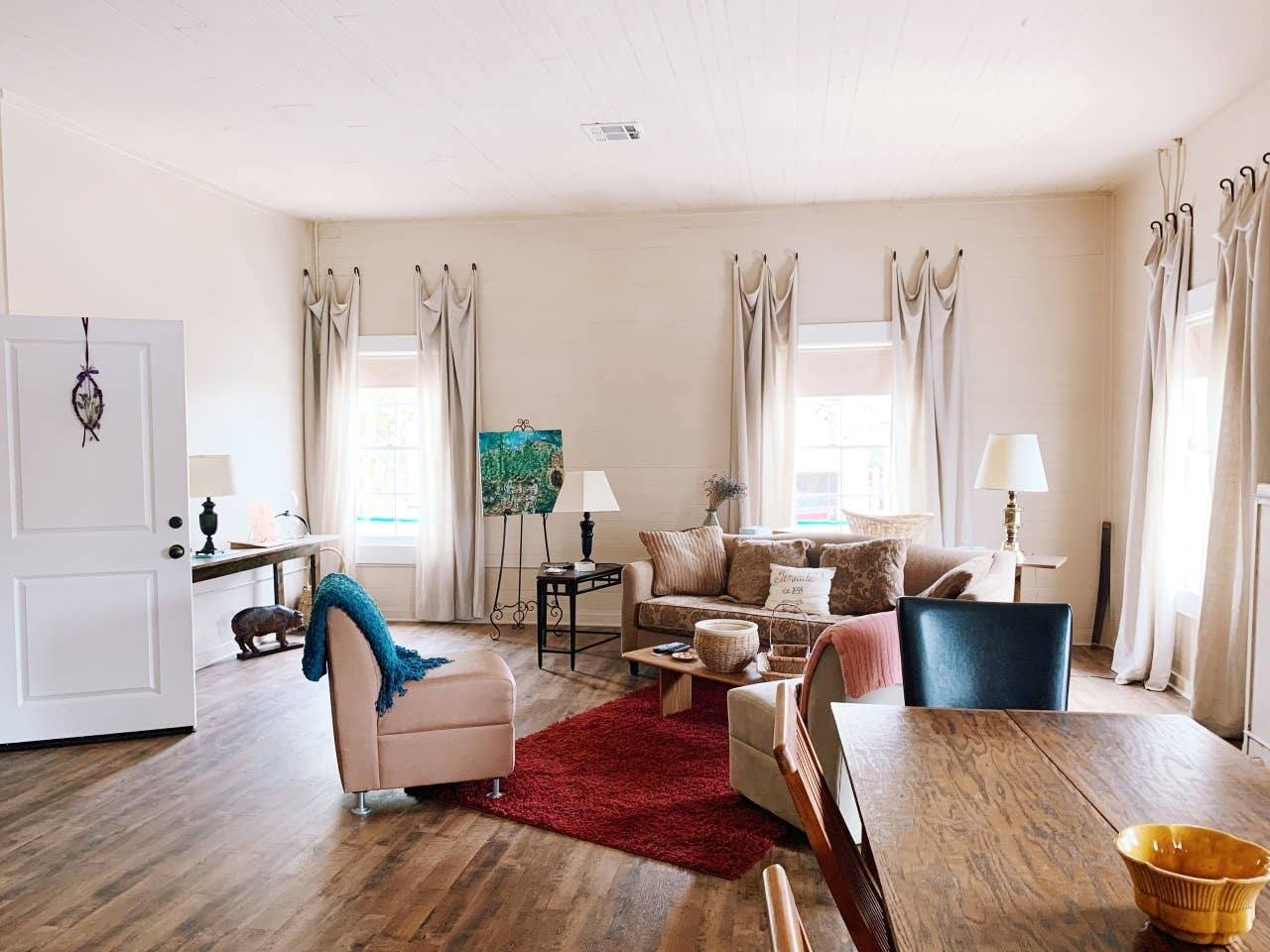 This spacious, modern apartment is set in an old building in the heart of the Old Town. There's plenty of room to relax here after a "busy" day of sampling wine. Staying here means being surrounded by a load of good restaurants and some other great spots to hit up after dark for drinks and fun times. Clean, well looked after, and it's very own parking spot, this top Airbnb in Temecula is great for couples.
Best Hotel in Temecula – Best Western Plus Temecula Wine Country Hotel & Suites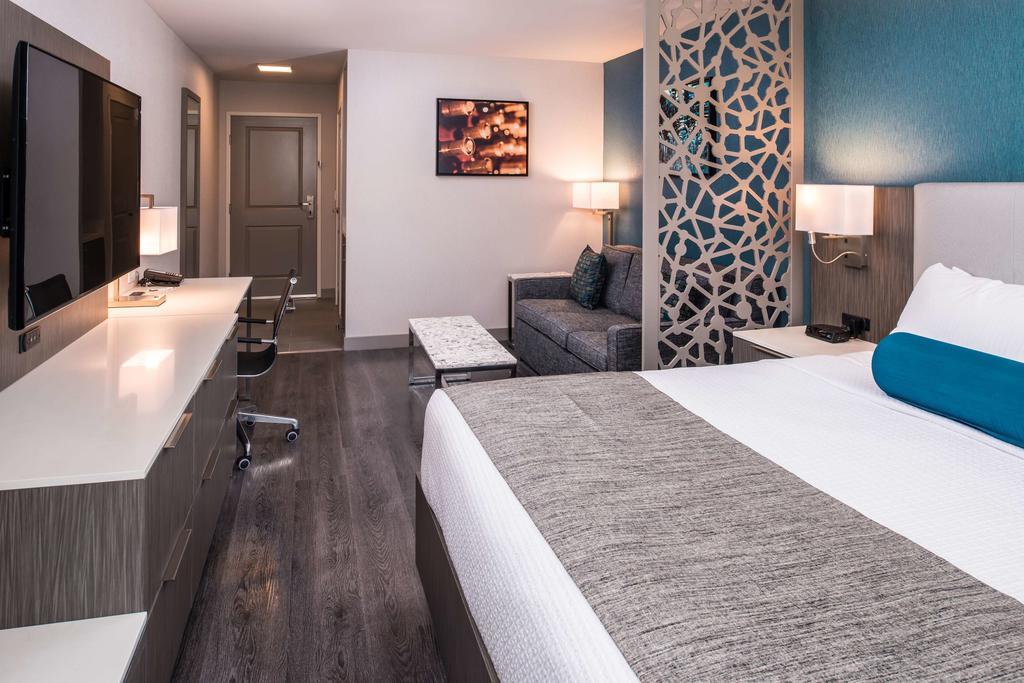 Located in easy walking distance of the Old Town, this is easily the best hotel in Temecula, being a good balance of value for money and smart, but simple hotel elegance. The rooms here are spacious and clean, there's a free breakfast on offer included in the room rate, the staff are very friendly and helpful, plus there are a load of restaurants and shops just on the doorstep of this place.
Romantic Things to Do in Temecula
Temecula is a great destination for couples. From wine tasting, to spa's, to endless rounds of golf (…), there are loads of romantic things to do in Temecula.
12. Discover the sights from a horse drawn carriage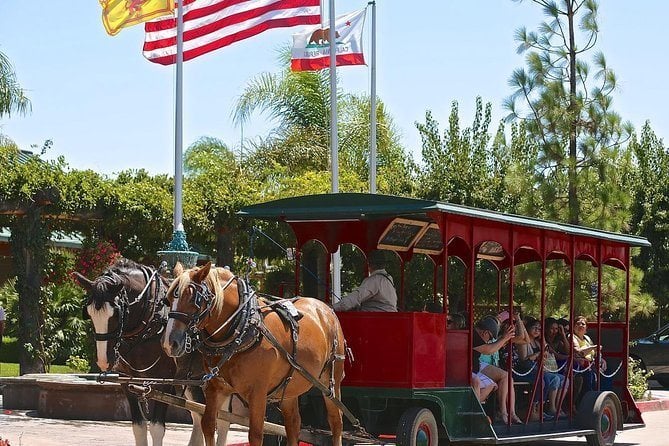 Romance means wine, vineyards, horse drawn carriages, right? So for a romantic spin on the usual seeing the vineyards thing that people get up to in Temecula, we would recommend surprising your partner with a horse drawn carriage ride around some of Temecula's top wineries.
Easily one of the best things to do in Temecula for couples, you'll get to ride through beautiful scenery and sample fantastic wines as you go. Who wouldn't like that? Arrange your a tour with a reputable company, depart from town and stop at places like Lorimar Vineyards, Ponte Winery, and Wiens Family Cellars. Pretty romantic if you ask us!
13. Have a blissful day poolside
If you want nothing more than to chill out for the day, then we would wholly recommend getting yourselves over to Bottaia Winery's Pool Club. Yes, it's a winery, but it also has a very stylish, very nice pool, complete with a cafe and cocktail bar almost at arm's reach from the pool itself.
You may have to pay to use it, fine, but you do get to spend a luxurious, chilled day with your other half, easily making this one of the best romantic things to do in Temecula. You can even rent a cabin for the day, for a slice of Italian luxe transported to the Californian countryside.
Do You Need Travel Insurance
Don't forget to sort your travel insurance! We've put together a roundup of Travel Insurance for backpackers – check it out here, or if you're low on time, get a quote from World Nomads, our favorite travel insurance provider.
Getting an estimate from World Nomads is simple – just click the button or image below, fill out the necessary info, and you're on your way!

Best Free Things to Do in Temecula
Temecula isn't exactly a cheap destination. That said, if you are on a budget there are enough free things to do in Temecula to fill at least a couple of days.
14. Hang out at Promenade Temecula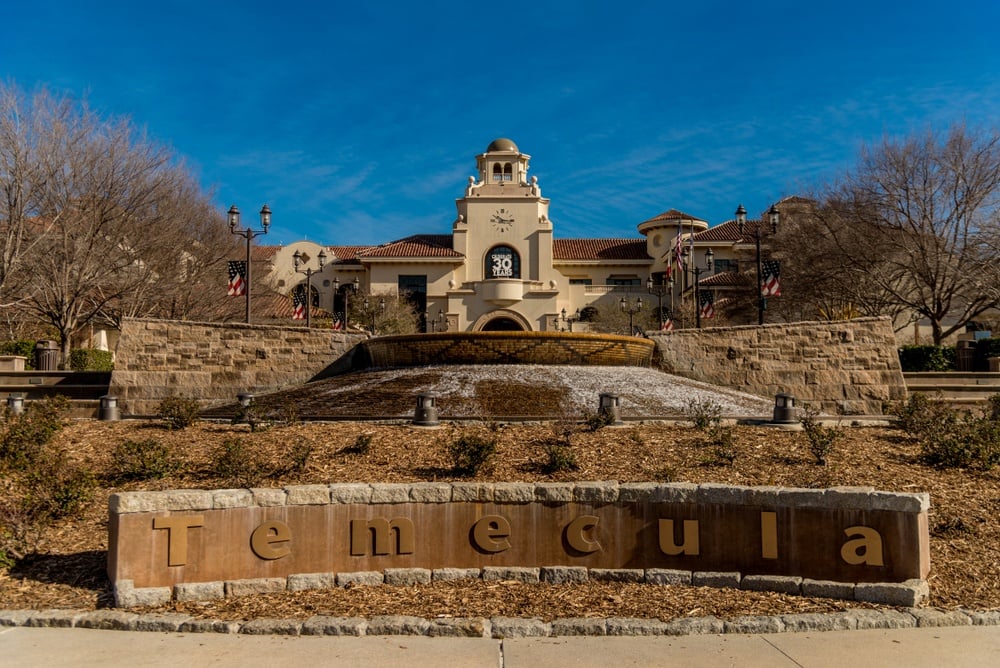 Buying things may cost money, we get that, but walking around a huge shopping complex and mall? Yeah, that stuff is completely free of charge. And we know just the place to do it here: Promenade Temecula.
Opened in 1999, this is a veritable cathedral to capitalism, a palm-fringed shopping centre with over 170 shops inside, as well as a cinema and a food court with plenty of places to have a bite. If checking out what the local mall scene is like sounds good to you (and actually, this mall looks pretty cool, too), then hanging out here will quickly become your favourite free thing to do in Temecula.
15. Go for a stroll around Harveston Lake Park
If you're in Temecula on a budget, or if you don't really feel like spending too much money after already hitting up a load of the areas top vineyards, then you'll want something that costs no money to do here. Harveston Lake Park is a pretty good place to visit for free and is actually a pretty nice outdoorsy thing to do in Temecula.
Complete with duck pond, where you can actually take a boat out and paddle around if you feel like spending a little cash, this is a peaceful, scenic spot where you can get a breath of fresh air away from the Old Town and all the vineyards.
Books to Read in Temecula
The Backpacker Bible – Learn how to ditch your desk and travel the world on just $10 a day whilst building an online income.
Sometimes a Great Notion – A tale of a hardheaded Oregonian logging family that goes on strike, leading the town to drama and tragedy. Written by PNW legend, Ken Kesey.
Walden – The transcendental masterpiece by Henry David Thoreau that helped modern Americans rediscover nature and her beauty.
To Have and To Have Not – A family man gets involved with the drug smuggling business in the Key West and ends up in a strange affair. Written by the great Ernest Hemingway.
Best Things to Do in Temecula with Kids
Ah Kids. They can be a handful right? Well, we've got you covered, with our list of the best things to do in Temecula with kids, your brood will be sufficiently entertained.
16. Visit the alpacas
If you or your children are a fan of animals, then you should get yourselves over to the Alpaca Hacienda. It's definitely one of the best things to do in Temecula with kids; you can even book yourself onto a private tour and learn more about the alpacas, how to look after them and how to feed them, too.
It's set in a pretty countryside location, is simple to get too (being just 10 minutes from the Old Town), and comes with an onsite cafe where you can get a bite to eat if one of your little ones starts getting hangry and you don't have any snacks. You could even take away something cute and fluffy from the gift shop as a memento.
17. Pop into Pennypickle's Workshop
One of the top sights for children in Temecula, Pennypickle's Workshop is a science extravaganza with a whole load of hands-on, interactive exhibits for children to get to grips with, well, science! Great for kids of all ages, you'll get to do a ton of stuff here.
You and your children learn about the effects of an earthquake, better understand gravity, and get to grips with the inner workings of X-rays. A unique local place that's super well presented and very entertaining for children, they even do live sessions, demonstrations and other science shoes here. Tip: Children under 3 years of age go free!
Day Trips from Temecula
So there you go. There are a fair few things to do in Temecula, some popular, some a little more off the beaten track. But if you're here for more than just a few days, you might be interested in getting out into the surrounding area to see what else you can do with your time here. To give you an idea of the sorts of things you can get up to, we've shared a couple of our favourite day trips from Temecula…
Go on a road trip to San Diego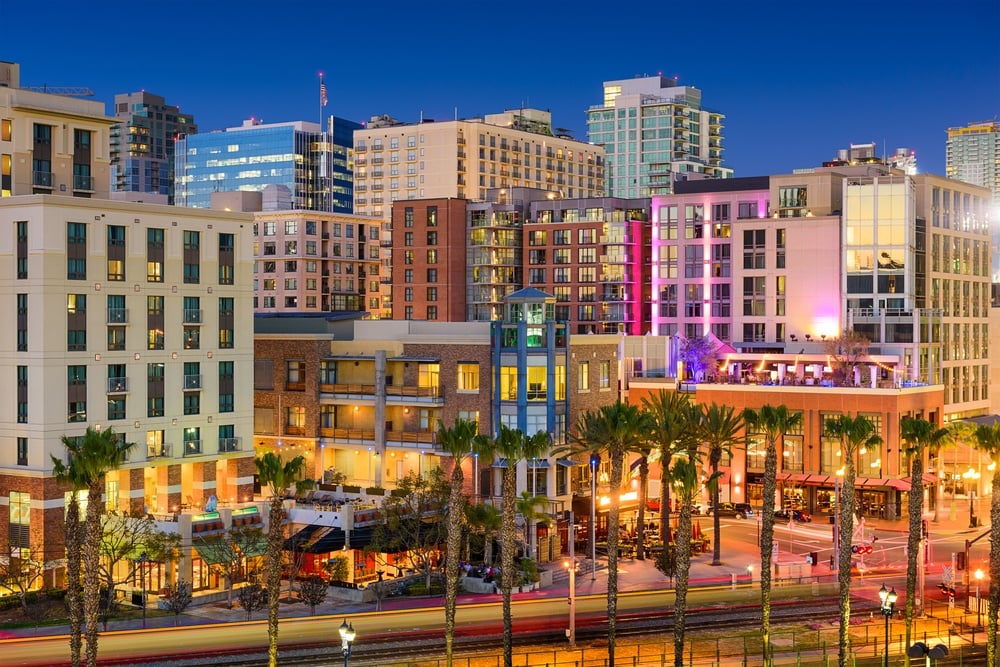 San Diego is just an hour's drive south of Temecula, making it easily one of the most convenient day trips you could make from this wine-heavy destination. Once you've arrived in the big city of San Diego, there's no shortage of things you can do, places you can go, things you can eat, and sights you can see. So if you're in Temecula for a wine-based vacation, take a day out to see what's going on in this SoCal city.
You could walk around the historic Gaslamp Quarter with its cool, old buildings; you could go to the famous Mission Beach area and watch people catching a tan; equally you could head to the infamous surf spot Swami's Reef to catch a glimpse of surfers riding the pipes here; you could head to the USS Midway Museum to head aboard a real-life aircraft carrier and learn about wartime history. There's tons!
Have a beach day at Oceanside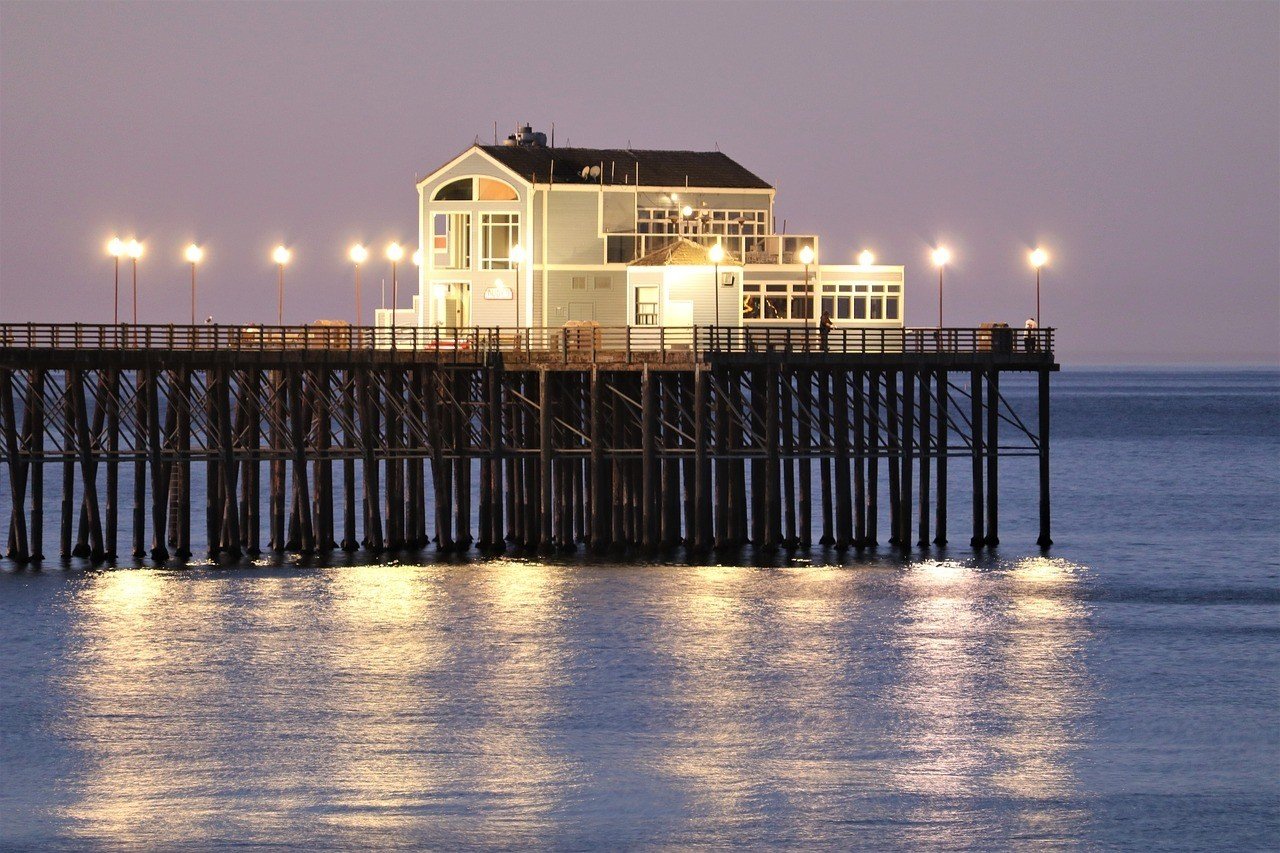 Though Temecula is lovely for its natural scenery and wine, and all that sort of stuff, one thing this feels like it's lacking is a coastline of its own. It's in California after all, right? So if you're hungry for a beach day and you really feel like just chilling out for a few hours on the sand, or splashing around in the sea, then we think one of the top day trips from Temecula for you would be a trip to Oceanside.
A mere 40 minute drive away, Oceanside is a cool seaside town that the locals call "The O'side". Spend your time here simply kicking back next to the sea, hitting up the California Surf Museum, or strolling along the waterside. Then again you could just find a spot on the beach, known as The Strand, which is a good spot for children to swim. You'll also find one of the longest boardwalks on the West Coast here.
3 Day Temecula Itinerary
Now that you've got a load of cool things to do in Temecula and even a few day trips to embark on, too, your next step is to put them into some sort of schedule for yourself. That can be tricky – take it from us! So to help you out, and to ensure that your trip to Temecula goes as smoothly as it can possibly go, we've done the organisation for you and put together this handy 3 day Temecula itinerary…
Day 1 – Wonderful Wineries
Day number one in Temecula should begin with a balloon ride at sunrise. Probably the best place in town to go for this (very) early morning experience is the scenic estate of Vindemia Winery. Clamber into the basket, head up, take some epic snaps of the truly epic scene and then head back down. Luckily the winery has some food on offer where you can enjoy a well-deserved breakfast.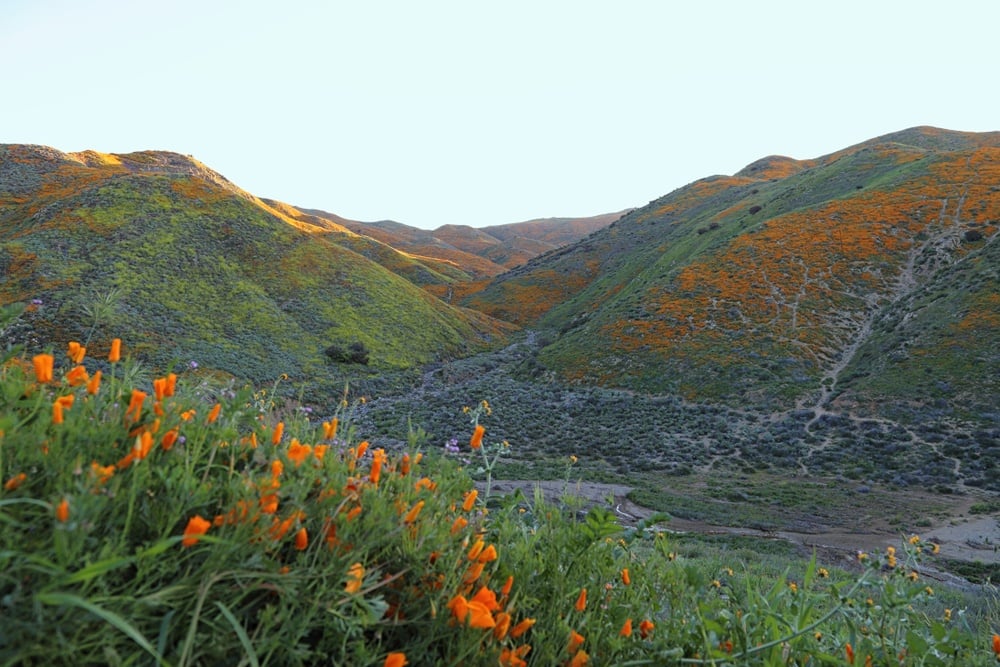 Since you're up early and out and about already, you should probably take this opportunity to discover some more vineyards and wineries of the area. There are plenty to choose from – the Wilson Creek Winery, Danza del Sol Winery, and Miramonte Winery to name a few. The best way to experience these would be a comprehensive tour; self-driving, well, you won't be able to taste the wine on offer!
Head back into town after a day of exploring the various wineries of Temecula. Have some dinner at the fun and friendly Bank of Mexican Food which is, as the name suggests, set inside an old bank. They have some good specials on offer here, as well as some great food. Catch a performance either before or after your evening meal at the Old Town Community Theatre.
Day 2 – Old Town Treats
Your second day in Temecula is all about soaking up the history of this area. But first things first, you need to find something to eat to get you started – that means breakfast at E.A.T Marketplace. This organic cafe offers up a truly delicious range of breakfasts to try out (hey, get more than one if you feel like it). Then it's a 2 minute stroll to the Temecula Valley Museum, open from 10 in the morning onward.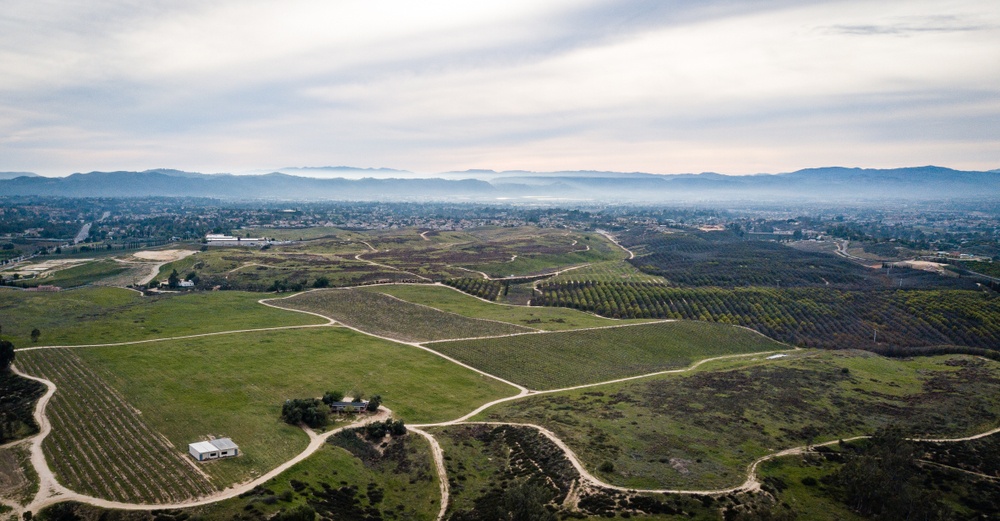 Spend a couple of hours learning about the town and checking out all the informative displays they have here. Then it's time to wander around the Old Town. Spend some time getting to grips with the charming architecture here, the old shops and buildings, and taking photos of basically everything. Stop off for coffee at Le Coffee Shop or some more lunch-based food at Havana Kitchen.
Now it's time to get truly old-time-y with this pretty unique thing to do in Temecula: throwing axes! That's right, drive 7 minutes (or get the number 24; 38 minutes) over to SoCal Axe to learn all about how you should be throwing your axe. Then head back into town to finish off your old-world experience in Old Town Blues Club. Get food somewhere like 1909 Temecula before you go, though.
Day 3 – Time Out in Temecula
Your third day in Temecula is all about, well, chilling the heck out. So we would recommend heading to Harveston Lake Park for the purposes of this. Before you do that, though, you may want to eat. Or get a coffee. Or something. If you're staying in the Old Town, as we recommend, there's loads to try out on your doorstep. You could even put together a picnic to take to the park.
A 7 minute drive, or 27 minutes on the number 24 bus, Harveston Lake Park is a laid back spot. Take a boat out, feed the ducks, stroll around, whatever – it's a beautiful spot for the morning. From here jump on the bus again, or drive, back to the Old Town and head out on a scavenger hunt; starting at the Visitors Information Center you'll get to see a different, more fun side to the city doing it like this.
Once you've completed your hunt, and feeling very proud of yourself, it's time to ready your spirit for your evening venue: Temecula Stampede. Now, you might not be in the market for line dancing – and that's ok. There's a bar here, you shoot a few games of food, or go line dancing. For food, you should hit Baily's Old Town – a classic Californian restaurant – before you head to the Stampede.
Conclusion
Temecula is no Napa Valley, but this place is definitely a great shout some for great wine. That's almost certainly the reason that anyone will find themselves in this Southern Californian town. But unless you're really into wine, or you've come here on a day trip, wine tasting won't be taking up your whole experience. You'll want something more, let's say interesting to do with your time.
Our guide to the more off the beaten track things to do in Temecula is sure to help you find something that's more your cup of tea, that more floats your boat than drinking at a winery. Whilst wine is all well and good, there's more to this town than just that!
---
Find out how YOU can support the site.
We're a big site with a big team and this job isn't always easy. But we do it because we love it – we love providing epic and free content. We love the knowledge that our content keeps you adventuring. We don't ask for money, but if you'd like to find out how you can help the site in more organic ways, click the button below.
Thank you for your support 🙂
And for transparency's sake, please know that some of the links in our content are affiliate links. That means that if you book your accommodation, buy your gear, or sort your insurance through our link, we earn a small commission (at no extra cost to you). That said, we only link to the gear we trust and never recommend services we don't believe are up to scratch. Again, thank you!