Travel
17 UNIQUE Things to Do in Sprignfield [in 2021]
Springfield, Massachusetts is a history buff's paradise. But you'll find much more than your natural history or human history museums here. The city celebrates its celebrity residents, too, like Dr. Seuss, and Edward Kamuda, the world's foremost historian when it comes to the Titanic.
It's fitting that Springfield involves going back in time, whether it's through a faithful recreation of an 18th-century town or dinosaur fossils! This city is far from dull, with lots for kids, travelers and casual visitors to enjoy.
Take a serious look at these interesting attractions when considering what to do in Springfield, MA.
Top Things to Do in Springfield, MA
With so much to see and do in the region, we've whittled away the fraff to find the best stuff on offer. These activities belong right at the top of your list of places to visit in Springfield, Mass.
1. Explore a Gamified Version of Downtown!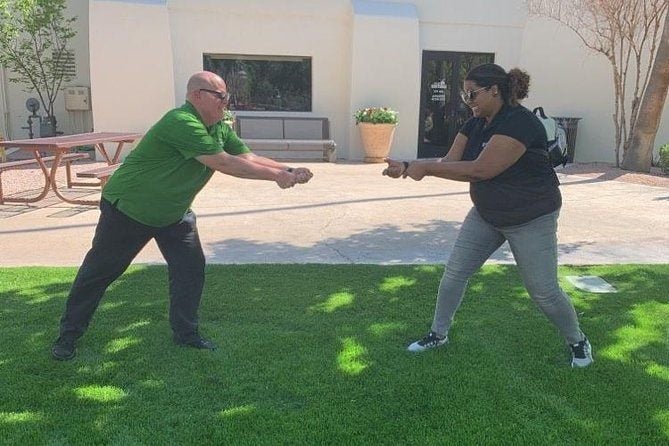 Get your phone out, put on a good pair of walking shoes and get hunting! A mobile-based scavenger hunt will lead you around downtown and give you even more reason to explore the trivia and items of note along the way.
Earn points as you go too, and compete with others who have taken the challenge. But don't take it too seriously – it's just a game after all.
2. See What Life Was Like in Storrowton Village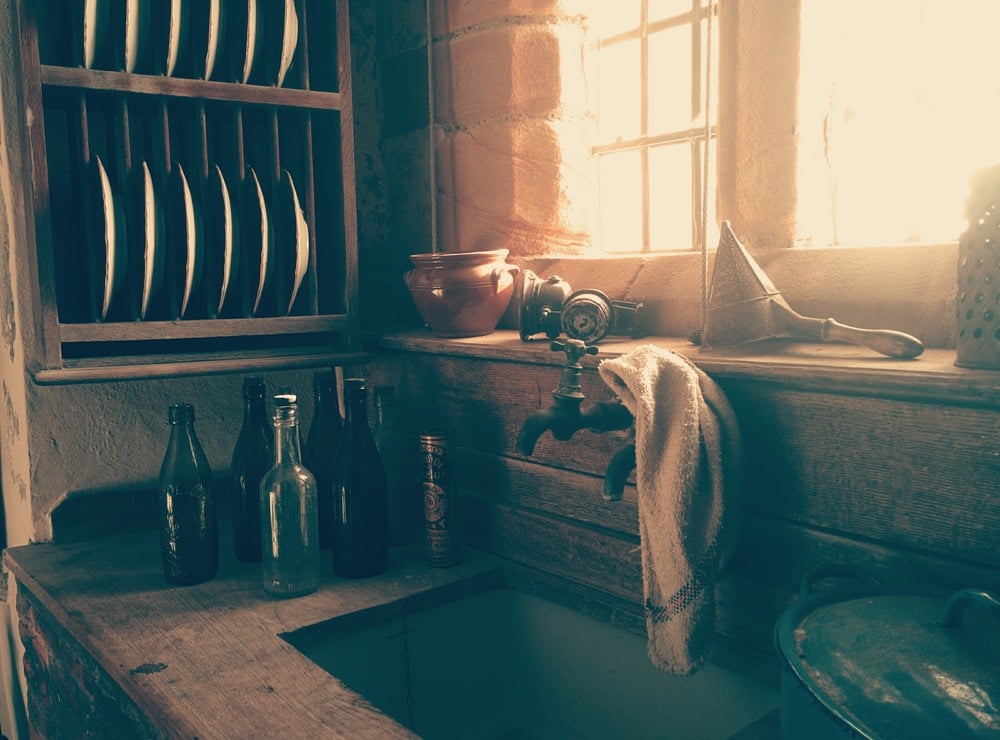 Go back in time to experience a recreated 18th and 19th-century version of a typical Massachusetts town. There are events and tours hosted throughout the year, though the main "season" takes place between June and August.
The guides are costumed and will relate stories about the buildings and the way of life back in the day. Even the tavern is authentic old New England, at least in the setting – the food is modern and tasty. Storrowton is undoubtedly one of the best and most fascinating Springfield, MA attractions.
3. Go for Points at the Naismith Basketball Hall of Fame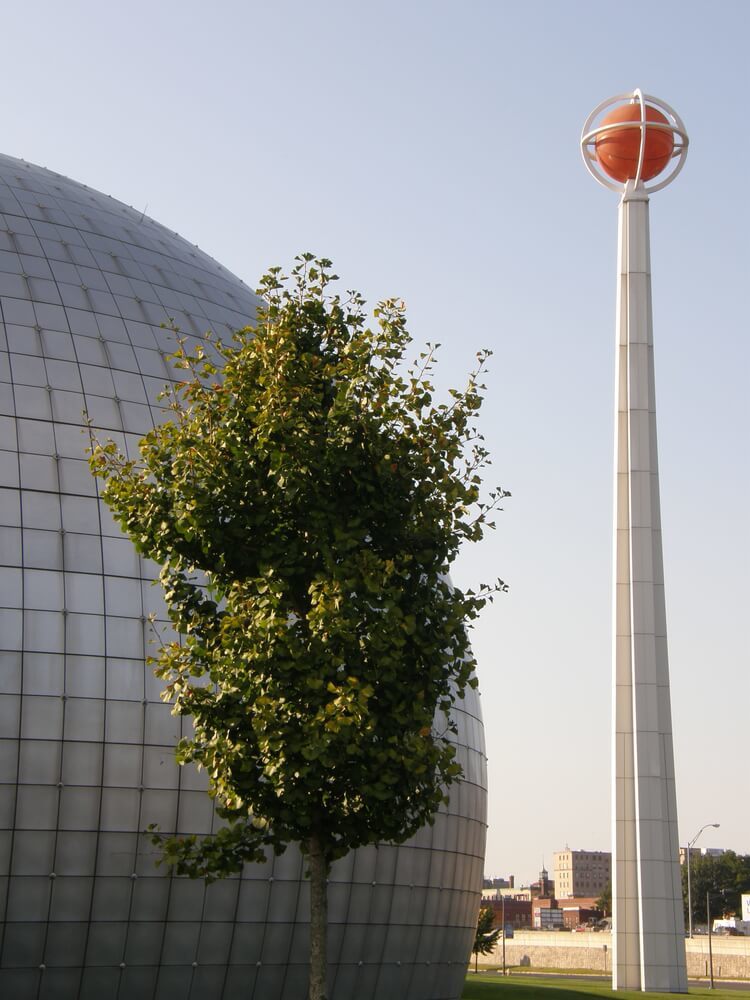 Basketball was invented in Springfield – at least, according to Springfielders. So it's only natural that the Basketball Hall of Fame is located here. Every facet of the game and its history is celebrated here, which makes it a fascinating stop for fans and casual visitors alike.
Aside from the exhibits and tributes to the greats of the game, visitors can interact with displays and try their skills on the in-house court. With a bit of luck, you may catch one of the numerous events held there on your visit day. It's easily one of the most popular things to do in Springfield, MA.
4. See Science Come Alive at Springfield Science Museum
A compact but exciting museum focuses on natural science but also features a few live animals. There's a particularly interesting display in the African Hall that looks at life on the savannah.
If the T-rex sculpture doesn't get you, try the planetarium or the observatory. The telescope here is sometimes open to the public, so call ahead if this is a deal-clincher. It is rumored that Homer Simpson once took Lisa to the Springfield Science Museum, so it must be cool.
5. Marvel at the Collection at the Revolutionary-Era Armory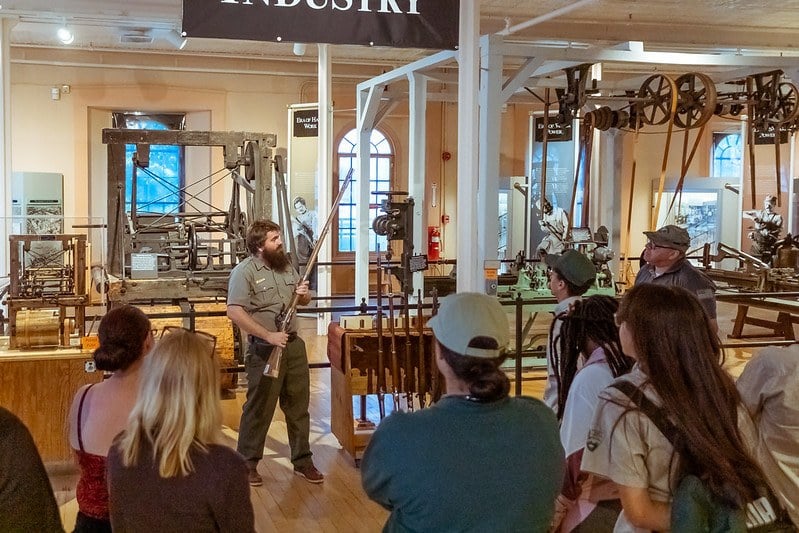 General George Washington was the first commander of this armory, which played a major role in arming the US forces in the Revolutionary War. Amazingly, the armory was active from 1794 all the way through 1968!
It had manufactured and stored weapons for all of America's major wars up until its closing. Today it's a historical site and has the distinction of housing the nation's largest collection of military-issue small arms.
6. Go Deep at the Titanic Historical Society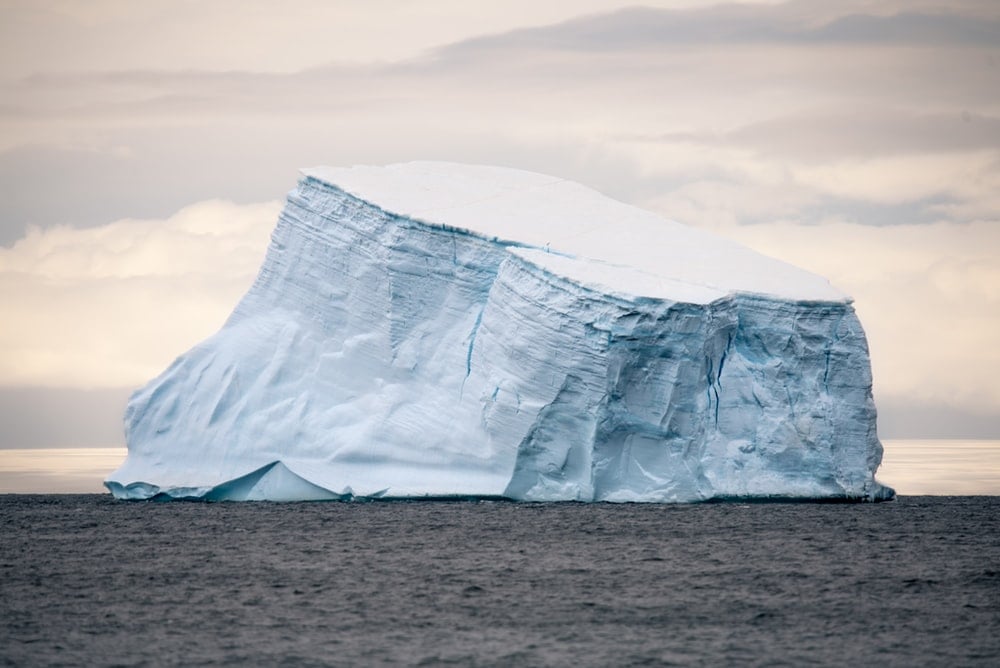 It may seem odd to find such an extensive record of and tribute to the HMS Titanic in Springfield, given the city is landlocked. But it all centers around the work of Titanic historian and Springfield resident Edward Kamuda, whose research in the 60s accounts for much of what we know about the ship and its legacy.
The Kamuda family still runs the museum and are on hand to chat about the artifacts and histories documented here. This is a lovingly curated piece of history, and as extensive as any record could be of such a historic event. Without a doubt one of the finest attractions in all of Springfield.
Unusual Things to Do in Springfield, MA
If you're looking to get off the beaten track and avoid the crowds, then take a chance on these quirky but unmissable things to do in Springfield, Mass.
7. Explore the Fresh Paint Project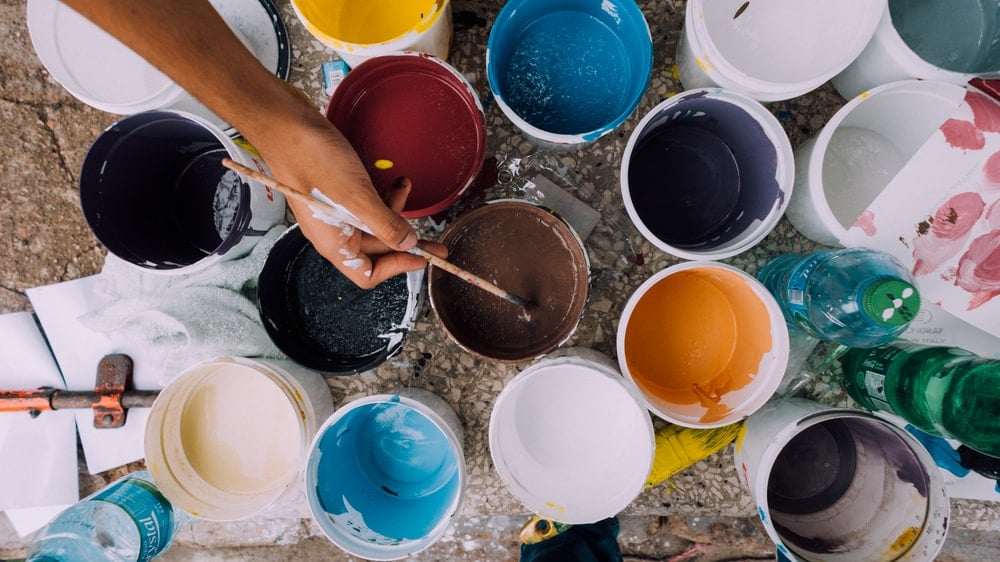 Few cities embrace new urban culture in the way that Springfield has supported Fresh Paint Springfield. It's basically a collaboration of mural artists that introduced mural art to city spaces.
The result is a citywide exhibition of public art, mural installations, and events that have become a part of the city's tourism draw. You walk the sites that have been painted and even sign up for notification of events and projects on the go.
8. Pay Respects at the Barney Family Mausoleum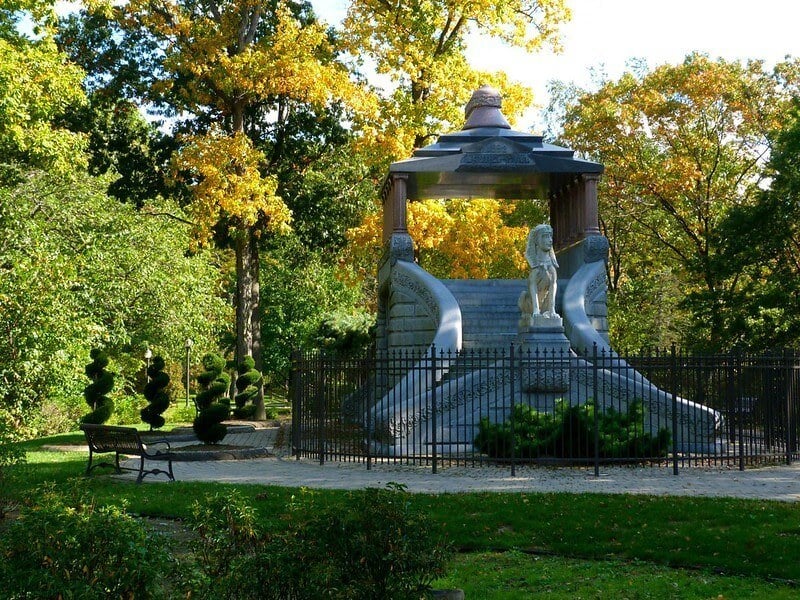 Not exactly the kind of thing you'd think about as a tourist attraction, but a fascinating bit of unusual, nonetheless. Everett Barney was a wealthy citizen who donated land to create Forest Park, a notable landmark in Springfield.
When Barney died in 1916, he donated the remainder of his property to the city as well. Today his family mausoleum remains one of the last buildings of his estate that remain. It is adorned with a sphinx, a monument to one of Springfield's most prominent citizens!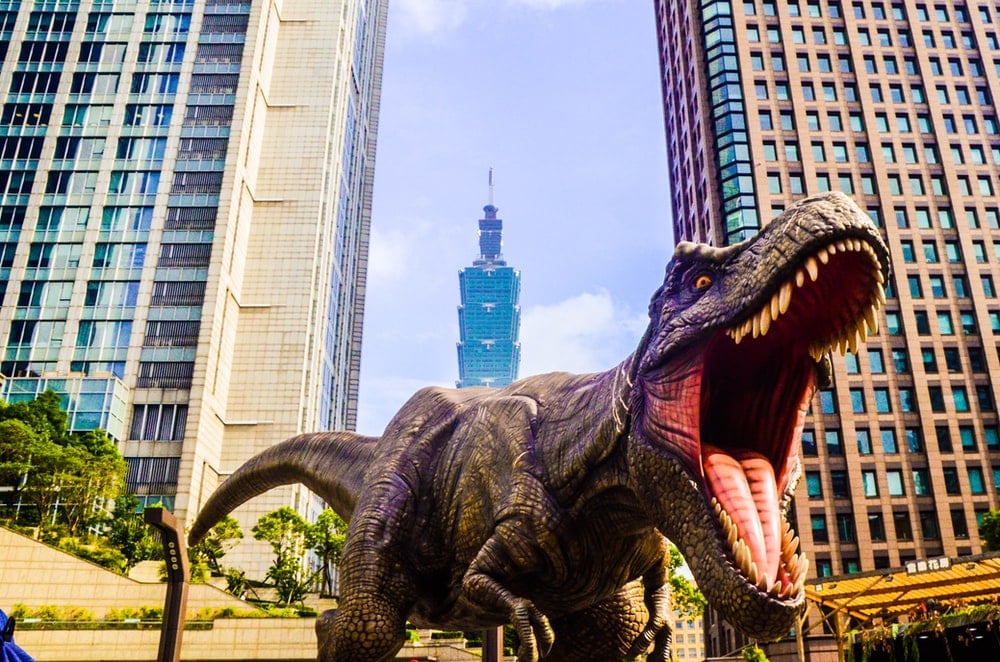 Dinosaurs walked in Springfield, and lots of them. Holyoke, just north of central Springfield, is home to more than 800 fossilized footprints of what experts say are (were) small dinosaurs that roamed the lands.
Besides the bipedal carnivores and other dinos, there are fossils of fish and plants as well. There's a trail to walk if you feel up to some fresh air. Keep an eye out for the Eubrontes prints, which belong to what is believed to be the T-Rex's granddaddy ancestor! One of the most unique things to do in Springfield, MA.
Safety in Springfield, Mass
Though there are some incidents of crime, visiting Springfield isn't any more dangerous than most other cities. Taking a few personal precautions should contribute to a hassle-free stay here.
In the downtown area itself, take care to not wander into areas that seem isolated, especially at night. Property crime like theft is lower than average, for example. But the neighborhoods immediately surrounding the downtown area may not be the safest for tourists.
That said, common sense should prevail as in any city. Keep any valuables secured and out of sight when walking around, and enjoy the nightlife available in areas with lots of people around.
Read our tips for traveling safely before you fly and always get travel insurance. Check out our roundup of the best travel insurance.
Travel with peace of mind. Travel WITH a security belt.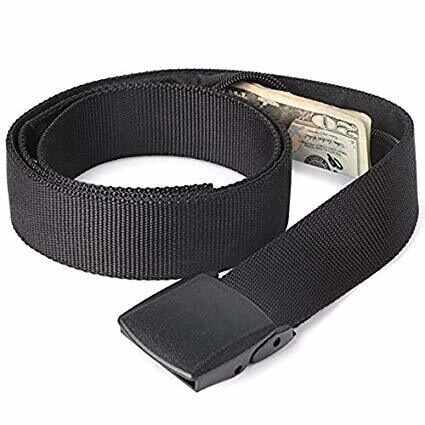 Custom-designed BY the Broke Backpacker FOR broke backpacking, the Active Roots Security Belt will keep your valuables safe no matter where you go.
It looks exactly like a normal belt except for a SECRET interior pocket perfectly designed to hide a wad of cash or a passport copy. Never get caught with your pants down again! (Unless you want to.)
Check on Amazon
Things to Do in Springfield, MA at Night
If you're looking for a party atmosphere or winding down at dusk with something more relaxing, we've got you covered. Here's our pick of evening activities in Springfield.
10. Try Everything at Theodores' Booze, Blues & BBQ
The combination of good food and good live music is hard to beat. The finest establishment catering to this knockout one-two is Theodore's. And it gets bonus points for being a BBQ joint.
Theodore's is partial to blues, which as a genre is simultaneously invigorating and casual enough to enjoy a good meal too. Speaking of which, there's the advertised BBQ, but also a pleasant surprise in the cajun and spicy cajun options on the menu.
11. Get Lazy on a Sunset Boat Ride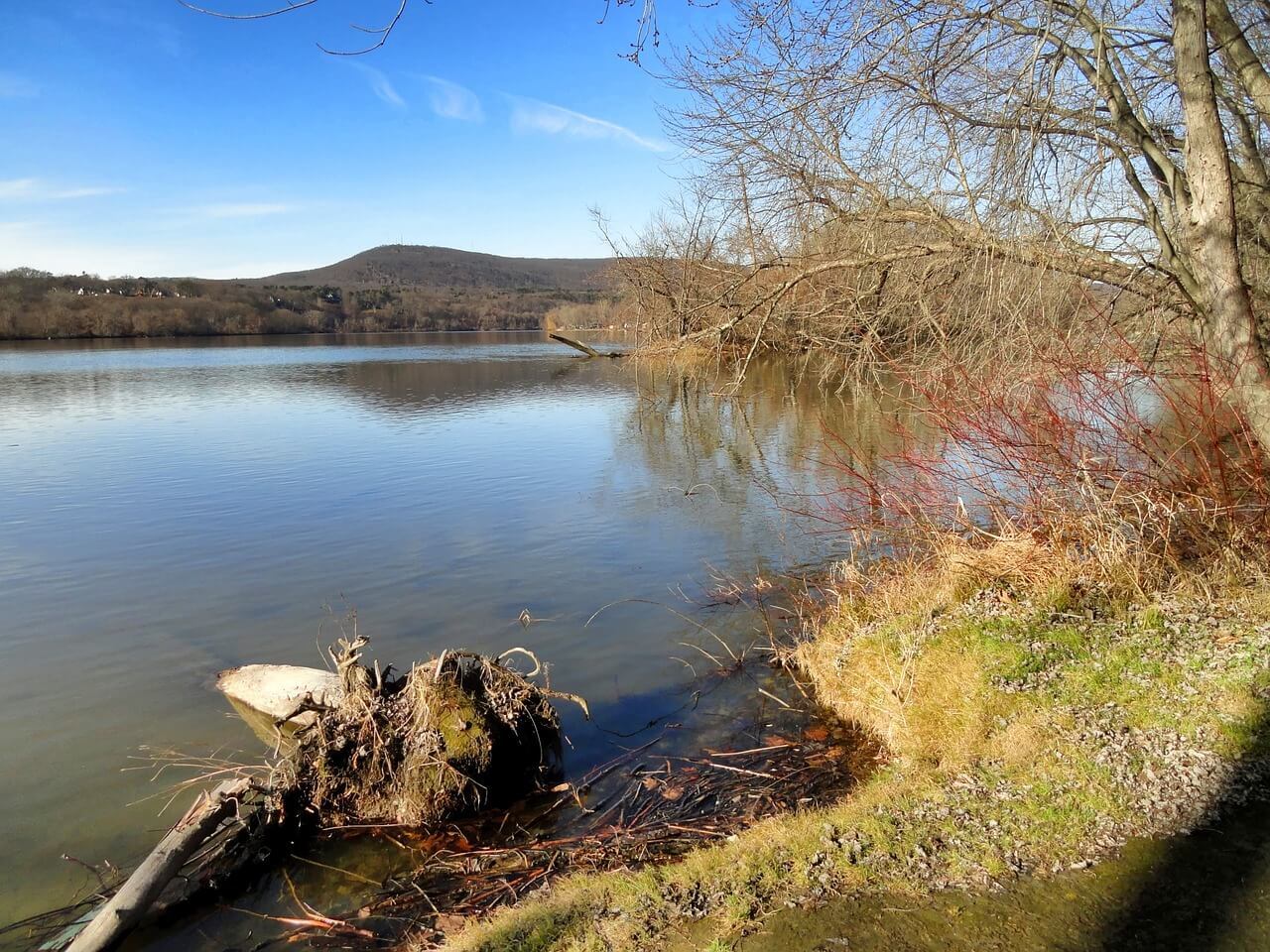 Just up the road, you can catch a fun and comfy sunset boat ride from South Hadley. The barge takes a slow meander northwards to Northampton, and they've been thoughtful enough to provide air conditioning and heating.
So no matter what the weather, you can enjoy the narrated cruise as the sun sets over the water. The boats leave Brunelle pier daily and are especially lovely in the summertime.
Where to Stay in Springfield, Mass – Downtown
As a visitor, you'll want to stay in the downtown area of Springfield, just east of the Connecticut River. This is where the bulk of the main visitor attractions can be accessed.
With an abundance of hotels and Airbnb's in the area, you'll have no problem finding things to do within walking distance of your chosen accommodation.
Springfield Museums
Theodore's Blues, booze and BBQ
Springfield Armory Historic Site
Best Airbnb in Springfield, Mass – 2 Bedroom Apartment at English Tudor Historic Home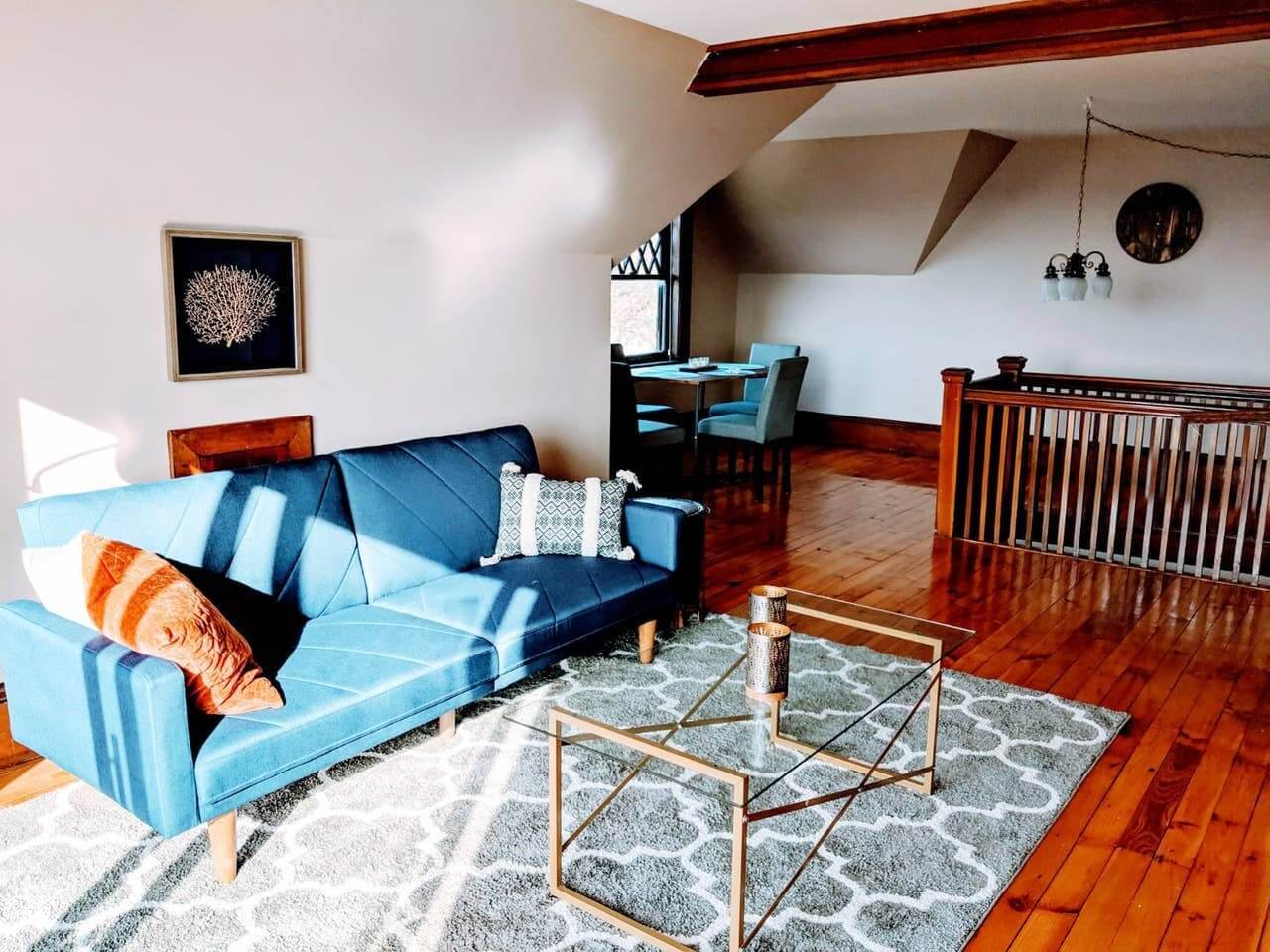 This incredibly spacious apartment has to take the prize for the most stylish. It's on the third floor of a Tudor-style building and gives you 1600 square feet of space to live in.
There are other residential apartments in the building, and they collectively agree to and assure a fair degree of some peace and quiet at night. But it is within walking distance to downtown, should you feel the need to get out for some socializing.
Best Hotel in Springfield, Mass – La Quinta by Wyndham Springfield
Located in the heart of downtown Springfield, La Quinta offers a pool area, seating space in all the rooms, and easy access to many of the city's main attractions including the Basketball Hall of Fame. there's a coin-operated guest laundry, too, which is convenient for travelers who are on the road for longer periods. Great value at around $100.
Romantic Things to Do in Springfield, MA
If romance is on your Springfield, MA  agenda, you should consider one or both of these. These are the best things to do in Springfield, MA for couples.
12. Take in the Show at Symphony Hall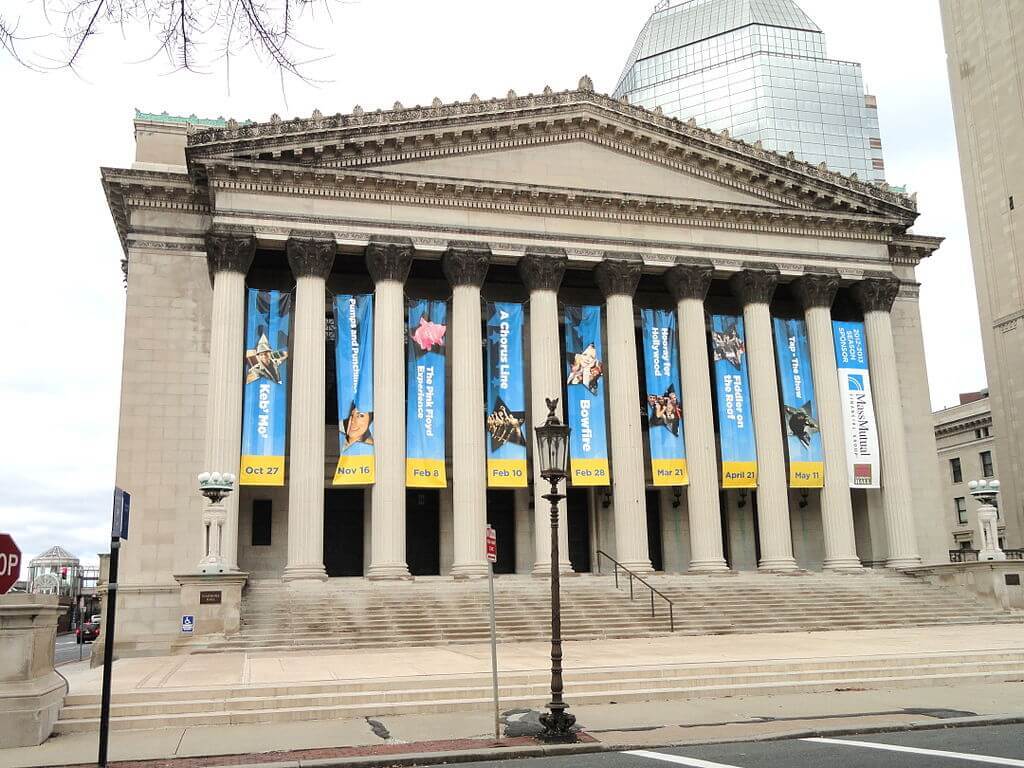 The old Symphony Hall is where to see the premiere shows in the city, from pop and rock music concerts to classical performances to comedy and more. The classic decor and classy atmosphere can make for a great date. Get your best clothes on and swan around like you own the place.
Today is hosts the annual Basketball Hall of Fame ceremony, is home to the Springfield Symphony Orchestra and is a broadway-style theater!
13. Get the Air on the Ultimate Riverwalk and Bikeway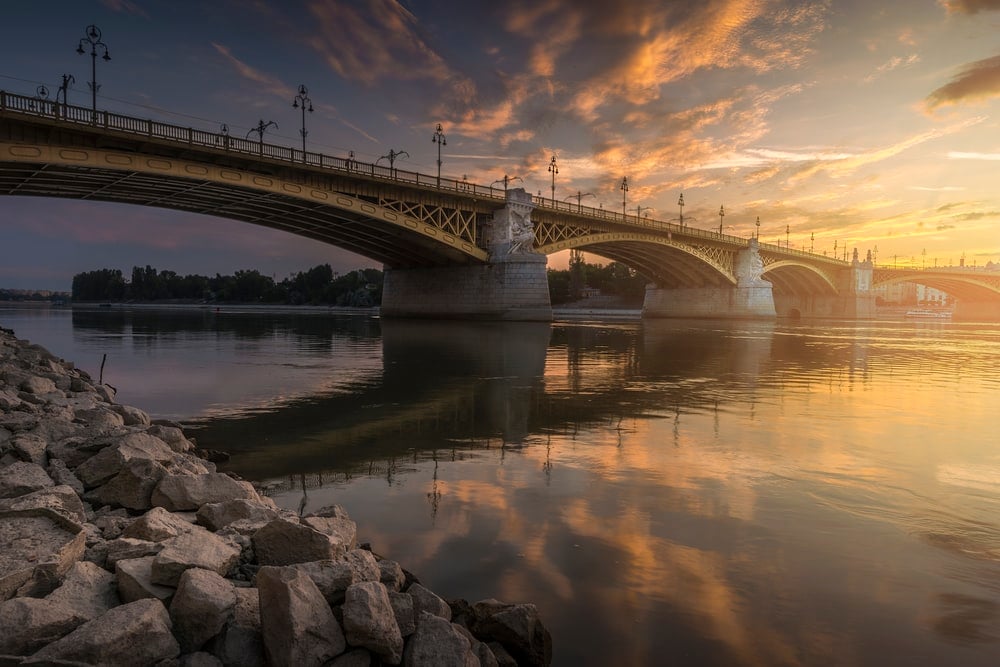 The wise planners in Springfield have designated a scenic walk along the Connecticut River as an official attraction, with good reason. This serene 4-mile stretch caters to walkers, bicyclists, rollerbladers, and walking couples.
There are numerous offshoot trails and places from which to stop and enjoy the view. Lots of bicycled police and several points along the riverside from which to access the walk make it the center of any visitor's romantic walking plans while in Springfield.
Always Be Insured
Don't forget to sort your travel insurance! We've put together a roundup of Travel Insurance for backpackers – check it out here, or if you're low on time, get a quote from World Nomads, our favorite travel insurance provider.

Best Free Things to Do in Springfield, MA
There are adventurous things to do in Springfield, MA. And some of them are free!
14. Play Around and See the Animals in the Forest Park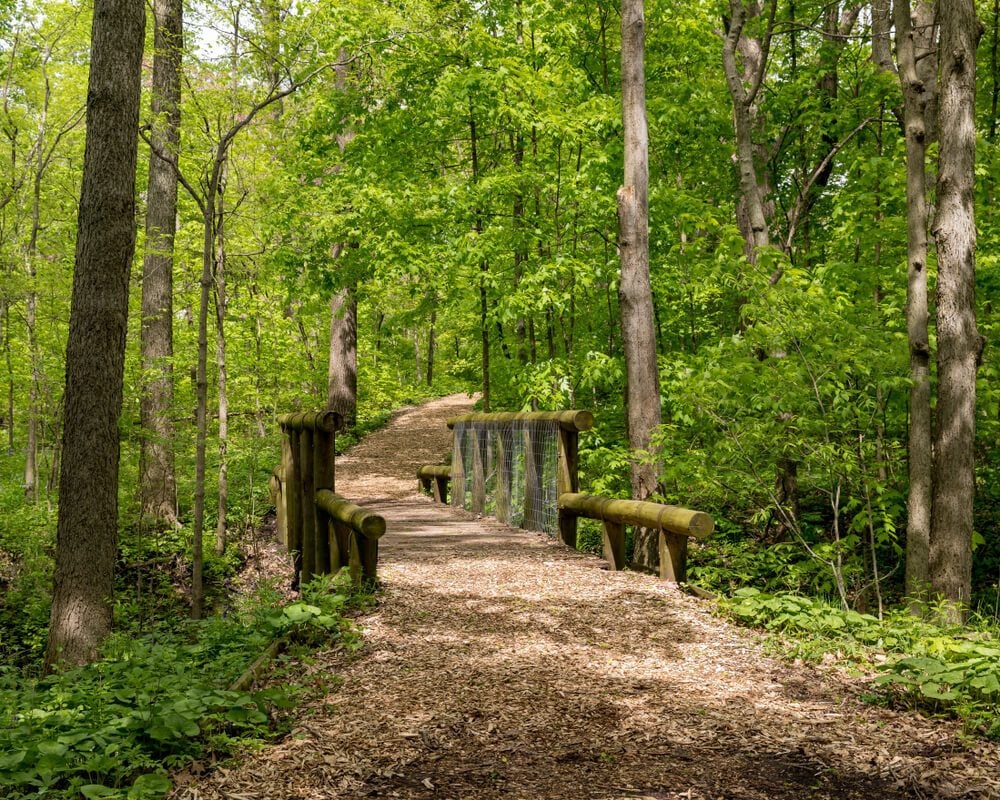 This huge park is one of the largest in the US and encompasses a lot more than just an urban park. Within the more than 700 acres, you'll find the Forest Park Zoo, Porter Lake, a beach volleyball court, lawn bowling, baseball diamonds and tennis courts, an Asian-style aquatic garden.
Walking trails and picnic areas are plentiful, and there's even an eternal flame in honor of President John F Kennedy. It really seems like every recreational taste is catered for around Forest Park, and it's completely free.
15. Learn All About Springfield History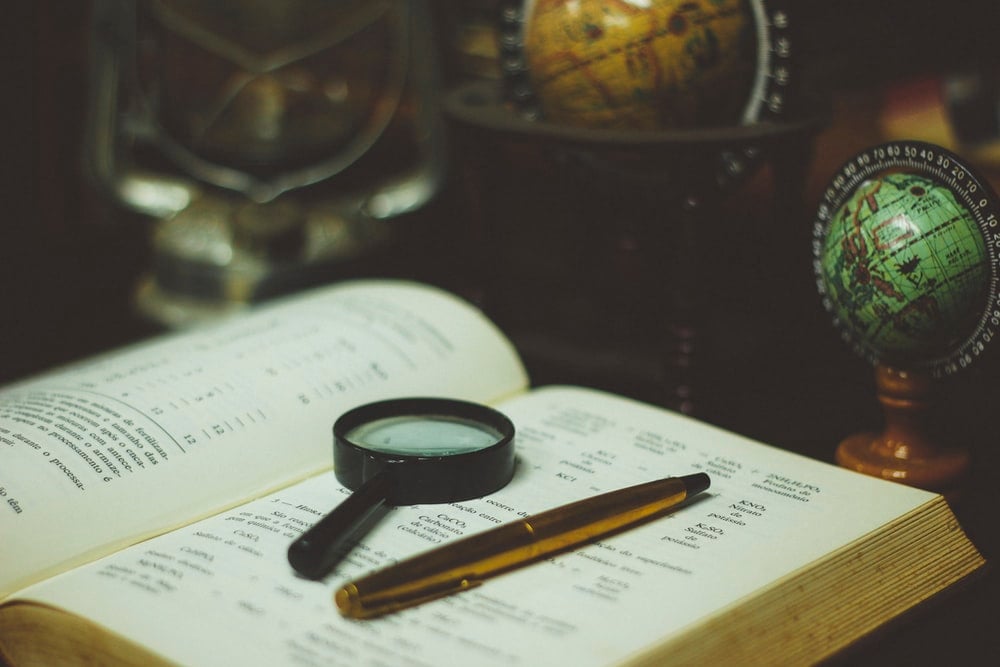 If you'd like to know a little more about the history of Springfield, you might want to schedule a stop at the Lyman and Merrie Wood Museum of Springfield History. The many touchpoints of historical interest include Springfield's links to Abraham Lincoln, The Underground Railroad, and John Brown, amongst others.
There's also an extensive record of how Springfield developed through the years, its industries and its role in transportation. You'll get to see how many firsts came from Springfield, like all the interesting things that were invented here (besides basketball).
Books to Read in Springfield, MA
The Backpacker Bible – Learn how to ditch your desk and travel the world on just $10 a day whilst building an online income.
Sometimes a Great Notion – A tale of a hardheaded Oregonian logging family that goes on strike, leading the town to drama and tragedy. Written by PNW legend, Ken Kesey.
Walden – The transcendental masterpiece by Henry David Thoreau that helped modern Americans rediscover nature and her beauty.
To Have and To Have Not – A family man gets involved with the drug smuggling business in the Key West and ends up in a strange affair. Written by the great Ernest Hemingway.
Best Things to Do in Springfield, MA with Kids
16. Remember your Childhood with Dr. Seuss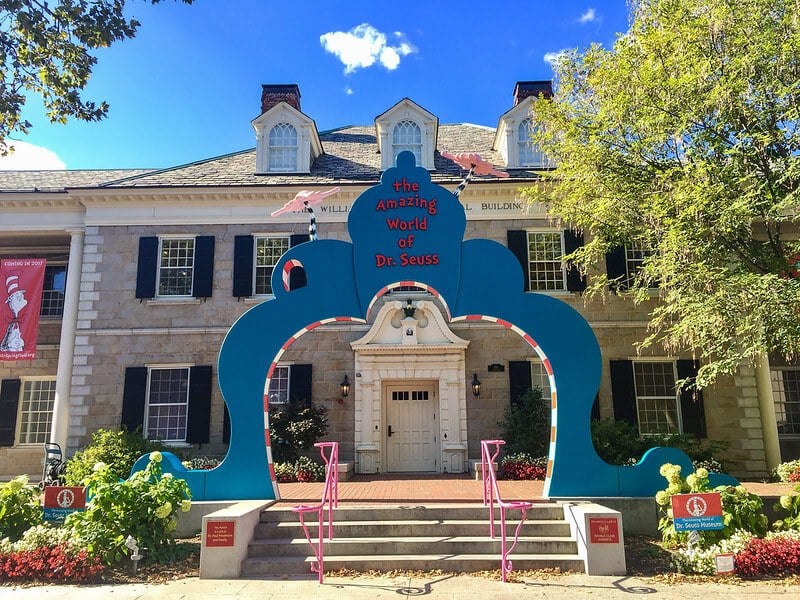 Dr. Seuss – Theodor Seuss Geisel – was one of Springfield's most famous citizens, and indeed one of the best-loved children's authors of all time. This commemorative museum is three floors of glorious tribute to the icon, exploring his life and works.
There are interactive and 3D displays, a replica of his childhood home, and a reading exhibit, amongst other things. Most endearing is the Oh The Places You'll Go room, which invites all visitors to share their hopes and wishes for the future. You can't leave this place without a smile.
17. Be a Kid Again at Six Flags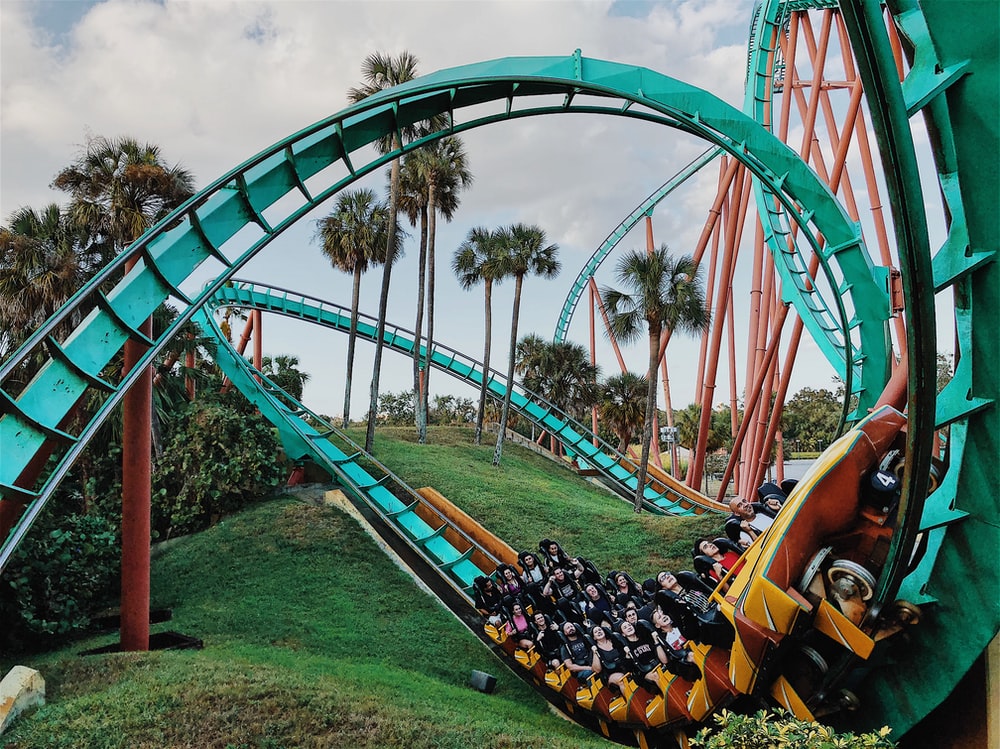 The famous amusement park is here! Thrill rides, special events, a waterpark, tons of zombies and all the Looney Tunes stars should be more than enough to keep the kids occupied. The six flags name echos around the world as one of the best theme parks for families.
If you're up for some action, you can join most of the rides too. There are plenty of food options and lots of gifts, toys, and collectible shops to get through.
Day Trips from Springfield, Mass
If you're looking for things to do near Springfield, MA, there's a number of day trips you can easily plan from the city. The best bets are Salem, and Boston. Let's take a look at a couple of day trip itineraries.
Visit Ye Old "Hahvahd"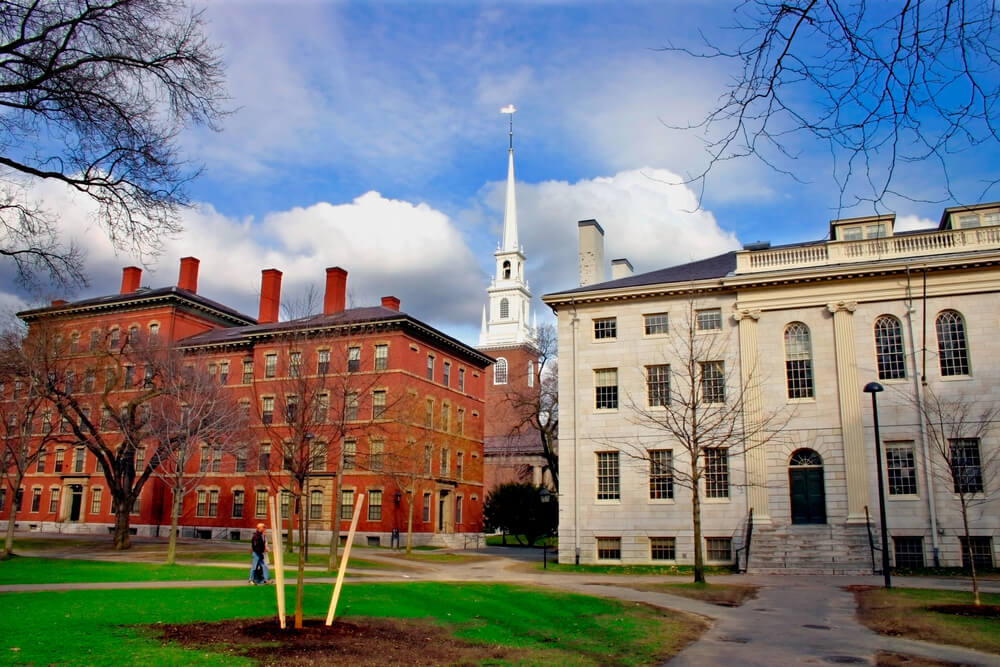 It's not much excuse to visit the state of Massachusetts and not visit Harvard, one of the most famous universities in the world! Head east from Springfield, about two hours to Boston, and start at the iconic Harvard Square.
This ivy league institution boasts a proud history held since its inception in 1636! Take in all the main landmarks, including Harvard yard, Johnstone Gate, Memorial Hall and more. And yes, you can ask a student to teach you how to pronounce it like a true Bostonian!
Salem: 1692 Witchcraft Trials Walk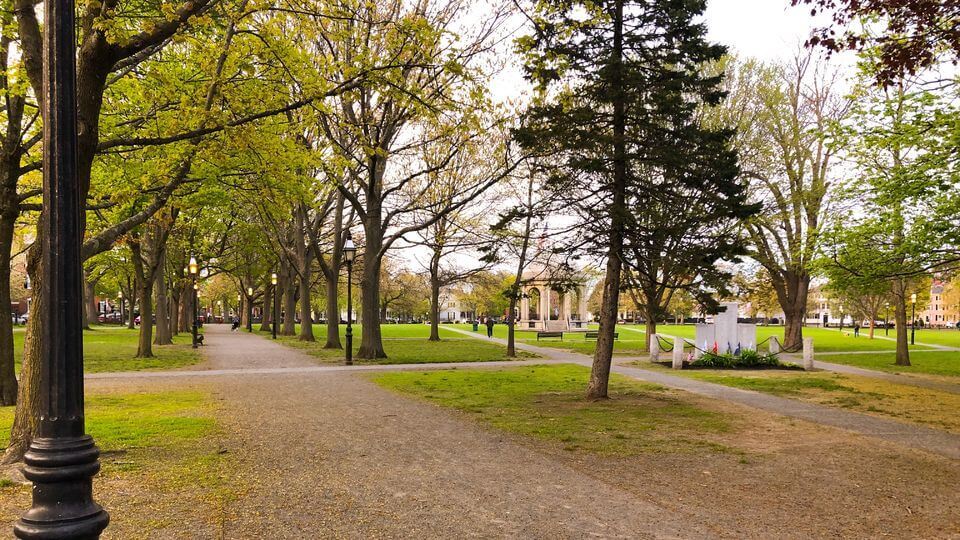 Slightly further afield, but well within driving distance, the world-famous Salem Witch Trials took place around two hours east of Springfield. The story has been immortalized in numerous books and film, but there's nothing like visiting the place it actually happened back in 1692.
Walk the city and find out all about the trials, and the atmosphere of suspicion and fear that surrounded it. Find out how 25 people were executed here amid an atmosphere of religious and political paranoia. Definitely one of the more historically chilling things to do in Massachusetts.
3 Day Itinerary in Springfield, Mass
Over three days, you can fit in a fair amount of attractions in Springfield. Here's a suggested 3-day itinerary to get you started.
Day 1 – Walk and Play in the City Center
Start small in the center of town, with a walk along the Connecticut Riverwalk and Bikeway, just to get the blood flowing. Stop in at the Basketball Hall of Fame and try your hand at the hoops.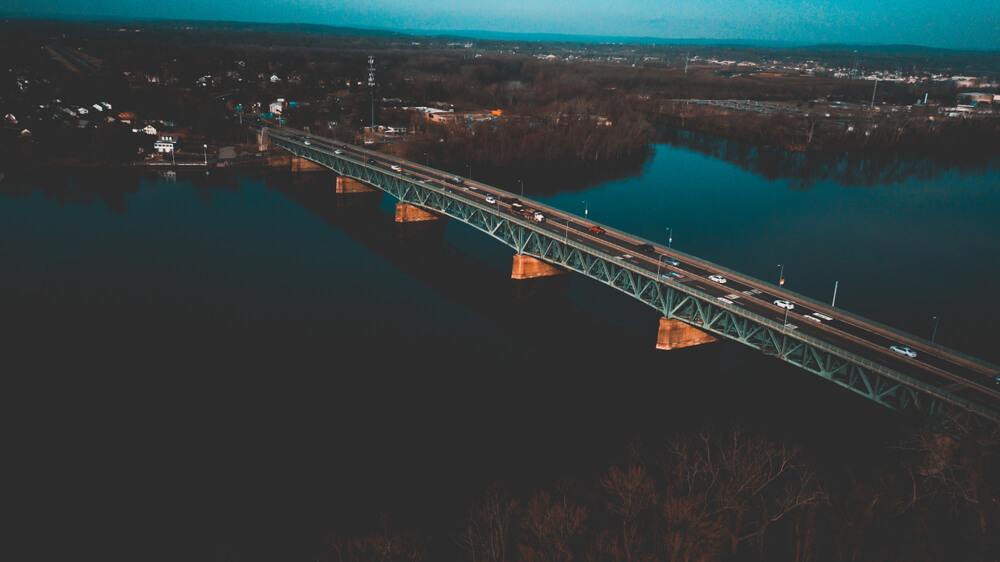 Later, stop by Symphony Hall. There's usually a show on, and it will be a welcome bit of entertainment after all that fresh air and exercise. Finally, pick a late-night snack and some local blues at Theodore's Booze, Blues, and BBQ.
Day 2 – Go on a Fact-Finding Mission: It's Museum Day!
Explore the amazing variety of museums on offer in Springfield. Start at the Springfield Museums complex, the highlight of which might well be The Amazing World of Dr. Seuss Museum and the adjacent Dr. Seuss National Memorial Sculpture Garden.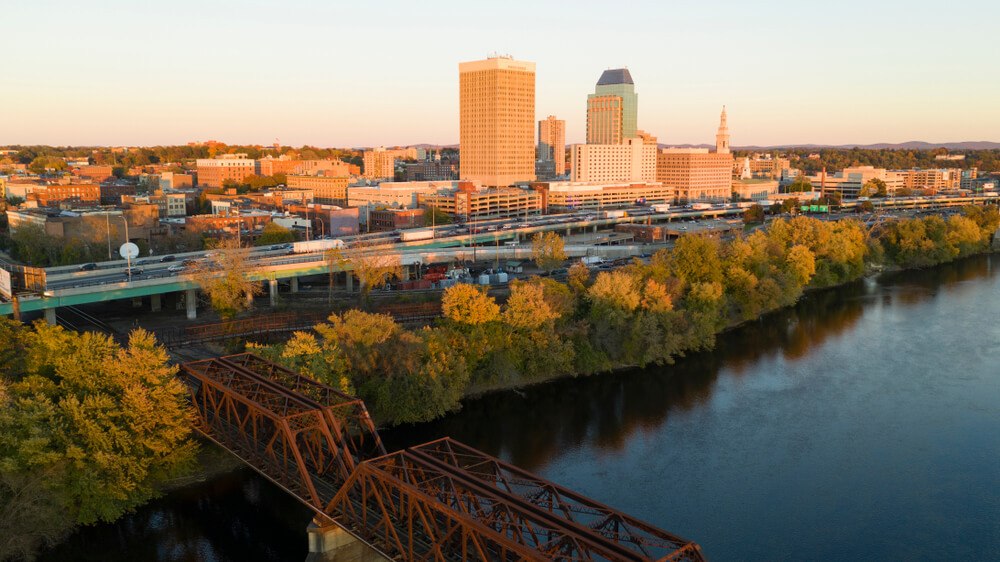 On the opposite end of the scale is the Springfield Science Museum, and the Springfield Armory National Historic Site, which talks about natural science and military weapons respectively. End off the day with some more fun in the downtown area, perhaps at Chef Wayne's Big Mamou!
Day 3 – Explore the Surrounds – Get on the Road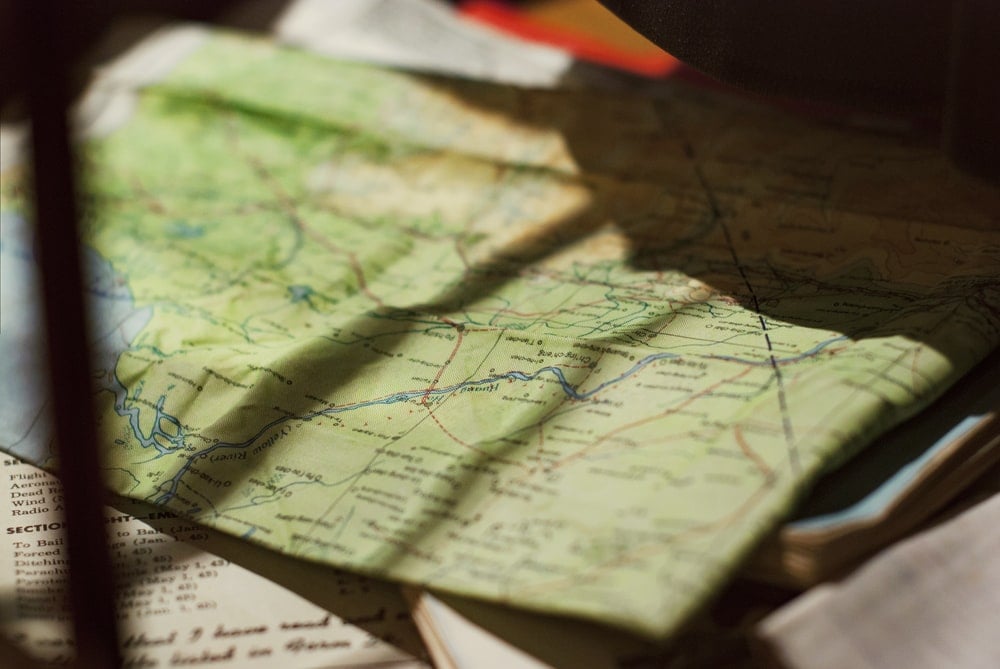 Head east to visit the Kamuda family legacy at the Titanic Historical Society out in Indian Orchard. You can still chat with the family of Edward Kamuda, whose research informs most of what we know about the iconic ship and the disaster that sank it.
Go even further back in history and back across the way, westward to Dinosaur Footprints, and see what roamed these lands before people did. After all, that adventure, take a calming sunset cruise from South Hadley and finish your day on the Connecticut River.
Conclusion
Clearly, Springfield offers a delightful mix of family-friendly and tourist-friendly attractions. Just beyond lies Boston and Salem, and the state of Massachusetts tells a long and enduring story.
Between its numerous museums and play-focused locations, there's something for everyone here along the Connecticut River. This list of essential things to do in Springfield, MA should offer you an unforgettable experience full of learning and fun.
---
Find out how YOU can support the site.
We're a big site with a big team and this job isn't always easy. But we do it because we love it – we love providing epic and free content. We love the knowledge that our content keeps you adventuring. We don't ask for money, but if you'd like to find out how you can help the site in more organic ways, click the button below.
Thank you for your support 🙂
And for transparency's sake, please know that some of the links in our content are affiliate links. That means that if you book your accommodation, buy your gear, or sort your insurance through our link, we earn a small commission (at no extra cost to you). That said, we only link to the gear we trust and never recommend services we don't believe are up to scratch. Again, thank you!