Travel
17 UNIQUE Things to Do in Dothan [in 2021]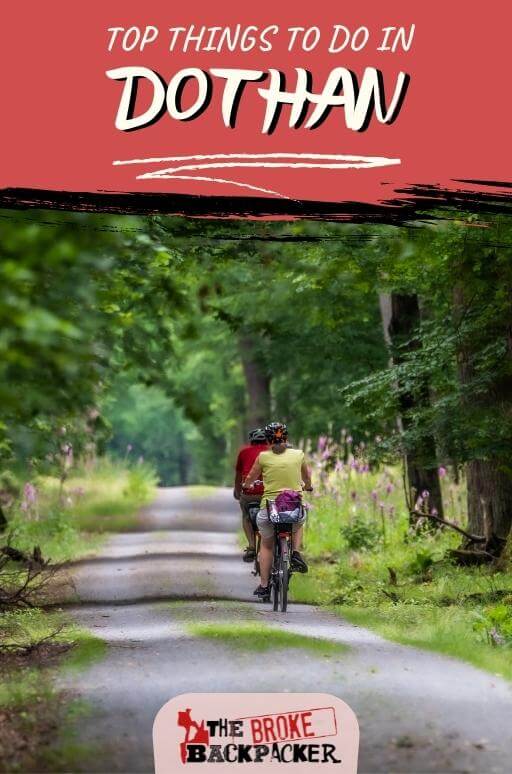 With Florida to the south and Georgia to the east, Dothan makes for a great stop on a road trip or when exploring Southern Alabama. The city is home to many great things to do that will keep the whole family entertained and convince you to stick around for longer than you anticipated.
This quaint little city in Alabama that is fondly known as the Peanut Capital of the World. The peanut farms from the surrounding areas supply almost all of the country's peanuts, so it is not surprising that Dothan celebrates the humble peanut in every way that it can.
Dothan is located in the Wiregrass Region that is named after the tall, wiry grass that is native to the area. The city is full of interesting history and rich in culture. It was once a derelict and forgotten place, but has gone through a period of rejuvenation over the last couple of decades!
Visit one of the many museums that preserve the rich heritage of the city, a park that displays the natural beauty of the area, or theme park that entertains the whole family. Each year the city hosts the largest peanut festival in the country! And if you aren't able to make it, you can still check out these other awesome things to see in Dothan, Alabama.
Top Things to Do in Dothan
Don't miss out on these activities, we think they are the best things to do in Dothan!
1. Browse the Murals of the Wiregrass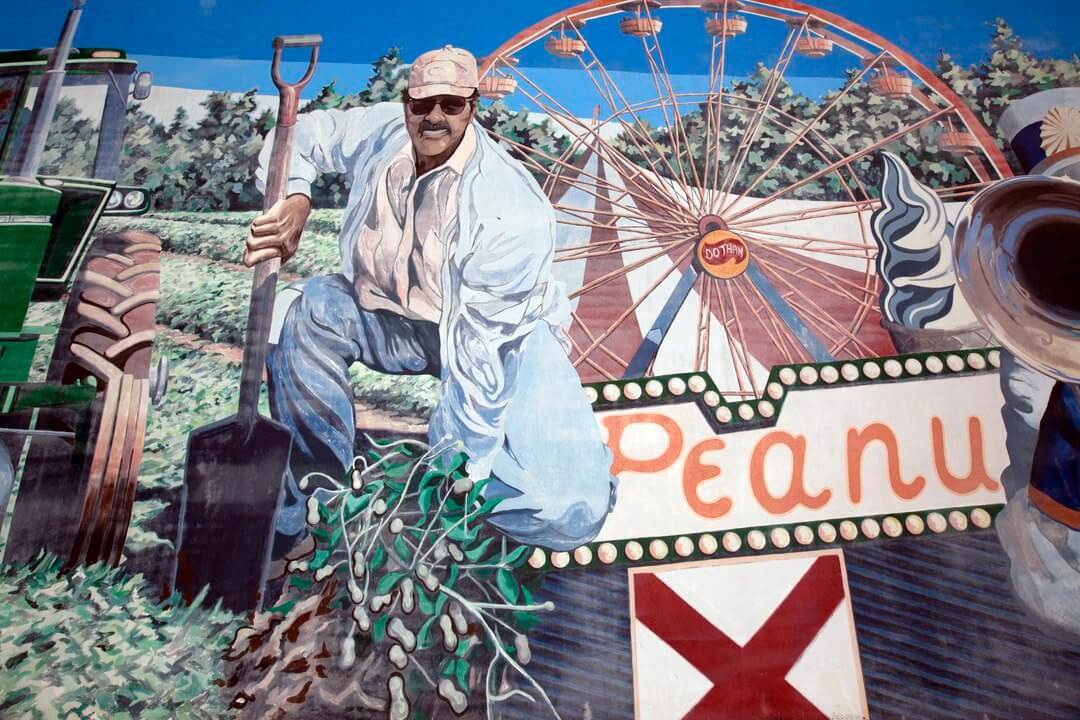 Dothan has come to be well-known for its many artistic and colorful murals, gaining the city its nickname Alabama's Mural City! These murals often depict scenes from the city's past, but you won't need to be familiar with Dothan's history to appreciate them.
The bulk of the famous murals can be found on old buildings in historic downtown Dothan. Walking around the streets admiring the artworks makes for a great self-guided tour of the city.
Some of the more important pieces include The Steamboat Era on N. Foster Street, Salute to the Peanut Industry on the Liddon Furniture building, and Chief Eufaula: Creek Indian Removal on S. Saint Andrews Street.
2. Get a taste of Dothan at Folklore Brewery & Meadery
Folklore Brewing & Meadery will give you a taste of the local brewing scene in Dothan. This family-owned business is the first brewery to open in the city since the Prohibition. The brewery gets its name from the tradition of telling folklores in the South, something that is important in giving the people a sense of its heritage.
Folklore is located on the grounds of an old farm, while the beer is brewed in an old barn. Sometimes there is some live bluegrass music and outdoor games on offer, and dogs roaming around, giving the place a very homely feel.
There are many varieties of ales and meads to enjoy within the fantastic surroundings!
FIRST TIME IN DOTHAN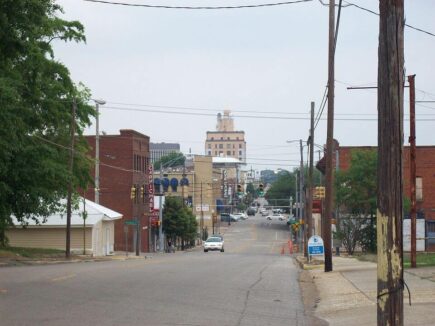 Woodsvale
Woodsvale in Dothan is a good place to stay for all visitors to the city. This neighborhood has two of Dothan's major shopping malls, and some fun attractions close by. It is predominantly a safe residential area with good accessibility to the rest of the city.
Places to visit:
Dothan Lanes
Fun Zone Skate Park
Water World
3. Smell the roses at Dothan Area Botanical Gardens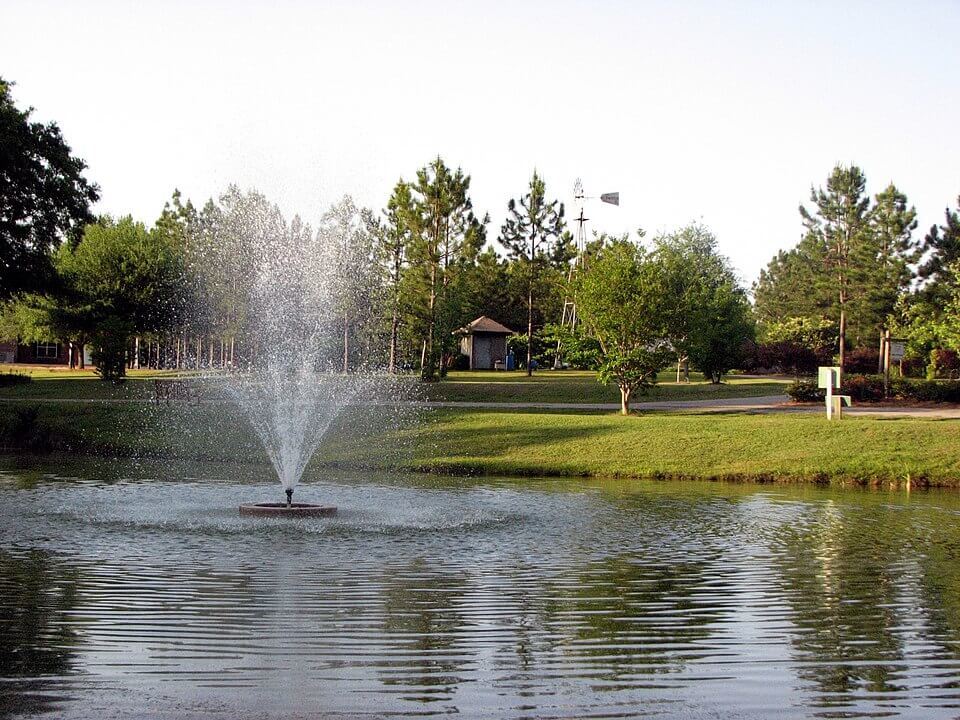 The Dothan Area Botanical Gardens consists of 50-acres of natural landscapes, manicured gardens and walking trails. The public gardens are favorable for the many different flowering plants on show, as well as many plants that played important roles in Alabama's history.
The gardens were started in 1997 with the planting of roses. Now the stunning gardens boast 15 specialty areas that focus on different flowers and plants, including a vegetable garden that supplies produce to the local food bank!
There are also statues, water fountains and wilderness areas to enjoy. You may even witness a wedding or a class of students being taught in an outdoor classroom.
4. Play some games at Adventureland
Adventureland is quite literally a land full of adventure in Dothan! There are a plethora of activities and games to take part in that cater for the whole family. For a fun day out where everyone can take part, we highly recommend you make a stop here.
There are loads of fun games and activities to get stuck into at Adventureland, it can easily occupy most of your day. There are go-carts, bumper floats, mini-golf, arcade games and batting cages.
The food court offers typical American fare such as pizza, hot-dogs, nachos and Dippin' Dots, in typical American sizes.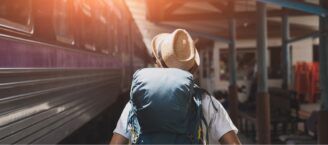 Unlock the The Broke Backpacker's GREATEST Travel Secrets
Sign up for The Broke Backpacker Newsletter to receive weekly tips on how to travel on a budget + a FREE copy of The Backpacker Bible!
5. Admire local art at the Wiregrass Museum of Art
The Wiregrass Museum of Art is a visual arts museum that played an important role in the rejuvenation of Dothan. The museum showcases local art in a diverse range of exhibitions, including permanent and temporary displays.
Since the completion of the museum, the city has long left the tag of being "one of the worst places to live in America" behind, helping to put Dothan on the tourist map. There are artworks from Frank Stella and John Kelly Fitzpatrick on show, and plenty of regular workshops and classes to take part in.
6. Brush up on your history at George Washington Carver Interpretive Museum
The George Washington Carver Interpretive Museum is located in the heart of town and is a cultural attraction. The museum focuses on the history of African-Americans and their rich contribution to American society.
Inside there are many wonderful exhibits detailing the achievements of African-Americans and the dedication of individuals to improve the world we live in. These include showcasing black scientists, inventors, explorers, and designers in two permanent installations.
There is also a room dedicated to the late Dr. George Washington Carver that explores his life and achievements.
Unusual Things to Do in Dothan
Want to see some unique sights? Check out these Dothan attractions that are so unusual they are definitely worth a visit!
7. Go nut hunting for Peanuts Around Town
Quite simply, Dothan is nuts about peanuts! The city is known for its booming peanut industry, and to commemorate this you'll find many different pieces of art dotted around town dedicated to the simple peanut.
The Peanuts Around Town tour is a nutty art project with many peanut statues being decorated and painted in many different designs and characters. There are loads of them to discover, from one celebrating Dothan's famous peanut peddler to one that looks like Elvis Presley.
Make a game out of it and see how many you can find and take a picture with. You'll find many hilarious and interesting characters along the way!
8. Learn about the city's heritage at Landmark Park
Landmark Park is a large park that endeavors to preserve the old ways of Alabama's Wiregrass Region. It serves as the official museum of agriculture, consisting of a living history farm that dates back to the 19th century, a schoolhouse, a planetarium and a drug store.
The 135-acre park is a great place to explore Alabama's past or relax in a tranquil picnic area. There are also many nature trails to take advantage of and wildlife exhibits to see! For the kids, there is also a nice range of farm animals to see and learn about.
9. See the Worlds Smallest City Block
Dothan is proud to be the bearer of a rather unusual world record, it is host to the smallest city block in the world! It is so small that it won't take you long at all to walk around it. In fact, it is a tiny triangular piece of land consisting of a stop sign, a yield sign, and a small granite marker.
The small triangle of grass formed by the convergence of three streets used to be slightly bigger, and once hosted a single two-story building and even a snack stand. Be sure to look out for it, but blink and you may miss it!
Safety in Dothan
Similar to other cities in Alabama, crimes do occur but usually in areas that are of little appeal to tourists. When visiting the city, it is a good idea to take precautions to ensure your personal safety. It also helps to have good travel insurance.
As Dothan is a small town with a small population, the crime statistics report being higher than the average for the state and the country, when calculated per 100,000 people. However, the more touristy areas tend to be safer compared to some of the poor neighborhoods.
It is best to use your discretion and not venture down badly lit alleys at night, and stay away from low-income areas. Read our tips for traveling safely before you fly and always get travel insurance. Check out our roundup of the best travel insurance.
Travel with peace of mind. Travel WITH a security belt.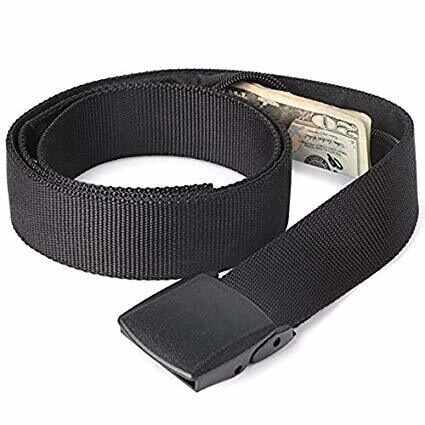 Custom-designed BY the Broke Backpacker FOR broke backpacking, the Active Roots Security Belt will keep your valuables safe no matter where you go.
It looks exactly like a normal belt except for a SECRET interior pocket perfectly designed to hide a wad of cash or a passport copy. Never get caught with your pants down again! (Unless you want to.)
Check on Amazon
Things to do in Dothan at Night
Check out these spots for some evening entertainment in Dothan, Alabama!
10. Go bowling at Dothan Lanes
Dothan Lanes is the most popular bowling alley in Dothan. It features a whopping 24 lanes with automatic scoring and plays host to social and serious bowling leagues.
Look out for their specials, there is usually something on offer every day of the week. Sundays are usually the best time to take the whole family, with great deals for up to 6 family members.
Dothan Lanes is a great place to skittle some pins, have a few drinks and hang out with friends. The venue also features other activities such as pool and arcade games!
11. Enjoy live country music at Cowboys
Head down to Cowboys to get a true Alabama experience. This nightclub is one of the best venues for live country music in the country, with an atmosphere you won't find anywhere else!
There are performances almost every night of the week, making it a great spot to go out for a few drinks whenever you visit. The lively honky-tonk will not only have you tapping your feet, but have you up on the dance floor showing off your best two-step!
Where to Stay in Dothan
Looking for a specific place to stay? These are our highest recommendations for places to stay in Dothan.
Best Airbnb in Dothan – Single Room
A home away from home, in a home! This private single room in a 3-bedroom house is clean, tidy and superbly decorated. The house has recently been remodeled and has a load of new kitchen appliances and furnishings. Its location is great too, being close to restaurants, shops and a movie theater.
Best Budget Hotel in Dothan – Red Roof Inn & Suites Dothan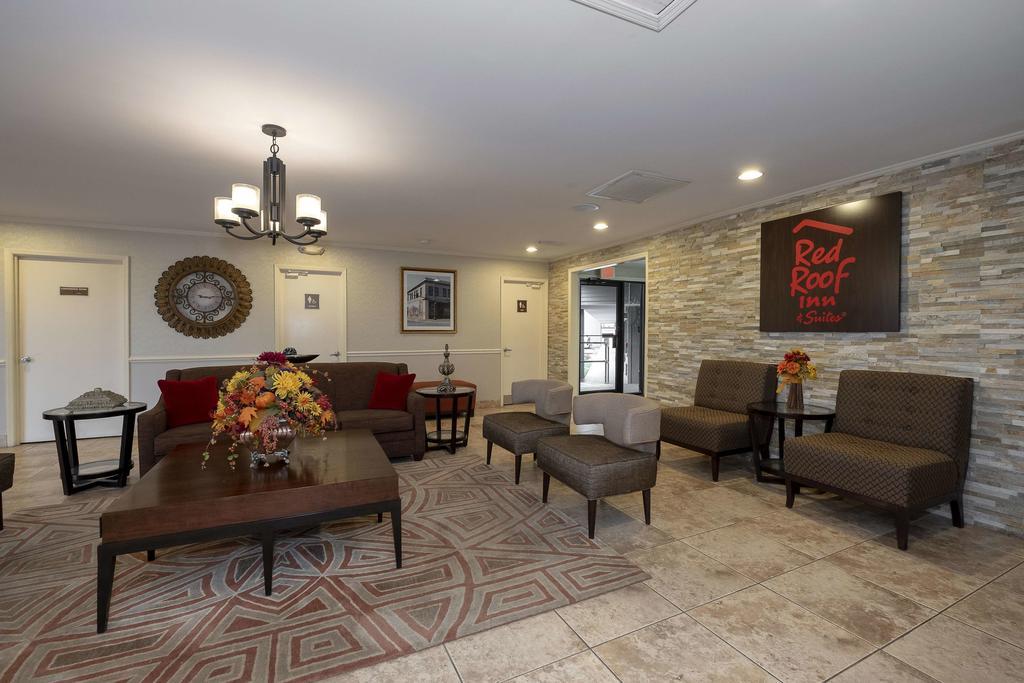 For a combination of great location and value-for-money, you can't go wrong by staying at Red Roof Inn & Suites Dothan! The hotel has a pool, barbequing facilities and a picnic area. All rooms come with free WiFi, and there are flat-screen TVs in contemporary rooms. The morning breakfasts are really great!
Romantic Things to Do in Dothan
Looking to treat that special somebody? Celebrate your relationship at one of these two romantic choices.
12. Catch a movie at Continental Drive-In
What better way to induce some romance than by rolling back the clock to when drive-in cinemas were popular? At the Continental Drive-In, you can enjoy a movie under the stars as you did back in high school.
The Continental Drive-In has multiple screens and a full concession stand selling all sorts of snacks and drinks. A ticket includes two films played back to back with a ten-minute interval between them, and a radio to listen to your movie of choice.
All you need to do is sit back in your car, and relax!
13. Go out for opera at Dothan Opera House
The Dothan Opera House has been part of the local landscape since 1915. It has entertained millions of guests over the years with its array of live theatrical and musical performances.
The opera house has a beautiful Victorian interior design and boasts such good acoustics that symphonic orchestras regularly record their music there. It is an intimate venue, seating up to 590 and putting on opera, theatre and beauty pageants.
Be sure to check out the calendar for a list of performances during the time of your Dothan vacation.
Always Be Insured
Don't forget to sort your travel insurance! We've put together a roundup of Travel Insurance for backpackers – check it out here, or if you're low on time, get a quote from World Nomads, our favorite travel insurance provider.

Best Free Things to Do in Dothan
It is refreshing to know that most activities in Dothan are either cheap or don't cost a thing. For more free stuff in Dothan, check out these options.
14. Experience nature at Dothan Forever Wild Trails
The Dothan Forever Wild Trails is a 10-mile trail network consisting of six trail loops through the naturally wooded wilderness. These trails are used by joggers, hikers and mountain bikers, ranging from half a mile to 2 miles in length.
The trails vary in difficulty from easy walking paths to technical biking routes. All the trails are linked by a series of bridges and boardwalks, so you can just keep on exploring as long as you like!
Head down to Forever Wild Trails to get a taste of untamed nature and some scenic views.
15. Check out the aircraft at US Army Aviation Museum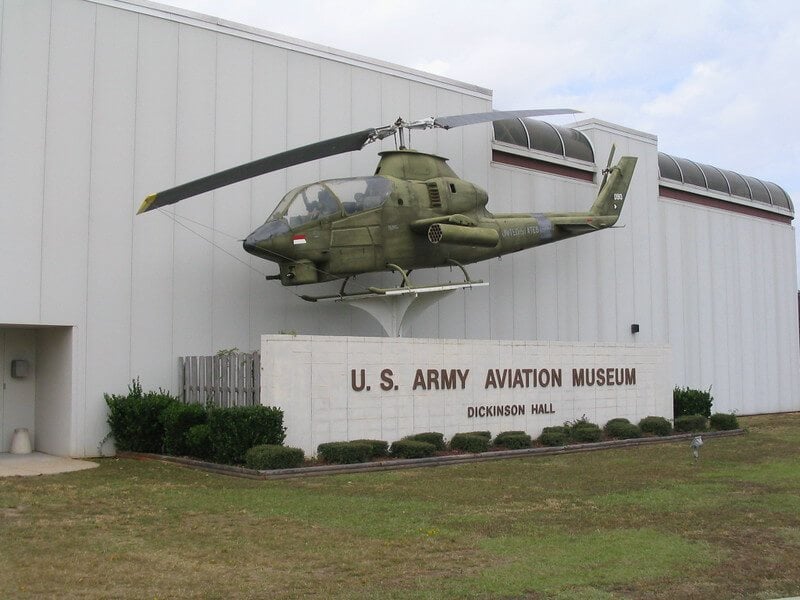 The US Army Aviation Museum is home to a large collection of military aircraft, including one of the largest collections of military helicopters in the world!
There are over 160 planes and helicopters on show, a public photo gallery dating back to the Wright Brothers, various memorabilia and an Army Aviation Hall of Fame.
The museum details the army's involvement in military aviation over the years and is the perfect stop for anyone interested in aviation and combat. The museum is located within an active military installation, so it also showcases the human side of military combat with a tribute to fallen soldiers!
Books to Read in Dothan
These are some of the greatest American novels of all time. Be sure to grab a few them of them while backpacking in America.
The Backpacker Bible – Get it for free! Learn how to ditch your desk and travel the world on just $10 a day whilst building a life of long-term travel with an online income. To inspire and help the next generation of Broke Backpackers, you can now grab 'How to Travel the World on $10 a Day' for free! Get your copy here. 
Sometimes a Great Notion – A tale of a hardheaded Oregonian logging family that goes on strike, leading the town to drama and tragedy. Written by PNW legend, Ken Kesey.
Walden – The transcendental masterpiece by Henry David Thoreau that helped modern Americans rediscover nature and her beauty.
To Have and To Have Not – A family man gets involved with the drug smuggling business in the Key West and ends up in a strange affair. Written by the great Ernest Hemingway.
Things to Do with Kids in Dothan
Traveling with a young family? Don't worry, here are a couple of fun things to do in Dothan for kids.
16. Splash around at Water World
Water World is undoubtedly the best place to cool off on a hot Alabama summer's day, and a fun environment for the whole family to enjoy! The water park has a giant wave pool that mimics the rolling waves on a beach and is deep enough for adults to body surf.
There's a number of fun and exhilarating water slides to zip down, including a four-story-high adrenaline-rush, called the Great White. For younger kids, there is a separate area with a shallow, safe splash pool and slides.
17. Go skating at Fun Zone Skate Center
Fun Zone Skate Center is the ultimate place for kids to get active and play. With over 20,000 square feet of games and play spaces, it offers some of the best kids entertainment in Dothan!
The main attraction is the skating rink that regularly hosts skating discos with live DJs playing great music. There is also a climbing wall for those that want to burn off some energy, bumper cars, arcade games, and laser tag.
Bring the family for a day of fun and adventure all under one roof.
Day Trips From Dothan
Thinking of exploring a bit farther out of the city? Here are a couple of great ideas for day trips that you and your friends and family can easily take from Dothan, without over stretching your time or your budget.
Visit the Historic Childersburg and DeSoto Caverns
Childersburg is a historic town that claims to be the oldest settlement in Alabama. The site of the city has been occupied for centuries and is an intriguing place to visit.
Records show that Spanish explorers inhabited the area back in the 16th century. There are plenty of old buildings and historical artifacts that can be seen all over the city.
Close to Childersburg is one of the most beautiful cave systems in the country, the DeSoto Caverns. The caves are both geologically unique and historically important.
The caves were named after a Spanish explorer that stayed with the local tribe. It is believed the caves were used as an ancient burial ground and held a sacred place in the Native American community.
Explore the Eufaula Wildlife Refuge
Eufaula Wildlife Reserve is the perfect place to visit if you wish to see alligators and other local wildlife. Located on the banks of the Chattahoochee River, the waterway that separates Alabama and Georgia, the refuge is an 11,000-acre wilderness that is teeming with life!
Eufaula Wildlife Refuge was established in 1964 to reduce the loss of natural wetland habitat. It is one of 560 refuges around the country managed by the US Fish and Wildlife Service.
Eagles, deer, otters and coyotes are regularly spotted in the refuge, along with a whole host of migratory birds. If you're timing is right you may even be fortunate enough to see bobcats, turkey and blue herons, too!
3 Day Itinerary in Dothan
Now that you know what the best Dothan attractions are, here is a 3-day itinerary to make the most of your stay!
Day 1 – Downtown Dothan
Get your Dothan itinerary up and running with a visit to the center of town! We recommend walking around the city in an attempt to spot some Peanuts Around Town and some famous Murals of the Wiregrass.
Along the way, stop off to check out the Smallest City Block. You'll want to reserve enough time to check out the Wiregrass Museum of Art and brush up on your history at the George Washington Carver Interpretive Museum.
End off your day with a live theatrical performance or a touch of music at the historic Dothan Opera House.
Day 2 – Nature, History and Fun
The second day of the Dothan itinerary combines a bit of everything into an action-packed day. Start out with a visit to Landmark Park to learn all about rural life in years gone by. From there, it's a short drive to The Dothan Area Botanical Gardens, where you can smell the roses and relax in the tranquil gardens.
A fun afternoon is then spent splashing around at Water World, racing carts at Adventureland or skating around at Fun Zone Skate Park, depending on your choice of activity.
In the evening, head over to Dothan Lanes for a fun night of bowling and enjoying a few drinks. At the end of the day, you should sleep soundly after spending all that extra energy.
Day 3 – Adventure, Drinks, and Honky Tonk
The third and last day of the itinerary includes some of the must-do Dothan points of interest that you didn't have time for until now. Start off with a trip to Forever Wild Trails to get active and experience nature. There are a few great options to choose from depending on your level of fitness.
Next up, we recommend catching a movie or two at Continental Drive-In. This will roll back the days and make you feel like its the 1980s again.
After that, take a drive out to Folklore Brewery & Meadery to enjoy some good food and delicious beer! We know you won't want the night to end, so thankfully Cowboys night club is just up the road.
Get your country on and enjoy the best ho-down live music in the state of Alabama!
More Great Resources
Conclusion
Whether you make this a stop-over on a road trip or decide to take a short vacation to Dothan, Al, you won't leave disappointed. For a small city, there is plenty to do and loads of entertainment waiting for you.
Round up the gang and challenge your friends and family to some arcade games, or get out into the wilderness and enjoy one of the many wild trails outside the city. If it's history you're after, the museums will be right up your alley.
For the best time, try head over for the annual peanut festival – the atmosphere will be totally nuts!
---
Find out how YOU can support the site.
We're a big site with a big team and this job isn't always easy. But we do it because we love it – we love providing epic and free content. We love the knowledge that our content keeps you adventuring. We don't ask for money, but if you'd like to find out how you can help the site in more organic ways, click the button below.
Thank you for your support 🙂
And for transparency's sake, please know that some of the links in our content are affiliate links. That means that if you book your accommodation, buy your gear, or sort your insurance through our link, we earn a small commission (at no extra cost to you). That said, we only link to the gear we trust and never recommend services we don't believe are up to scratch. Again, thank you!