Travel
17 UNIQUE Things to Do in Auburn [in 2021]
Auburn may be the largest city in eastern Alabama, but it has a real small-town feel to it. In fact, Auburn is often referred to as "the loveliest village on the plains" – a sentiment that we can fully get behind.
Most things to do in Auburn, AL, are centered around the beautiful nature that the area has on offer. Between its many amazing parks and open spaces, you'll really want to make the most of the time spent outside while you're here. The city is also football crazy and full of some excellent sporting entertainment and museums.
If you are wondering what to do while in Auburn, AL, there's no need to worry! There are plenty of landmarks and attractions that will appeal to all kinds of people. Read on for some of the best things that you can do in this charming city.
Top Things to Do in Auburn, Alabama
Looking for some unmissable things to do in Auburn? Here are some of the absolute must-experience activities and must-see places around this city.
1. Enjoy the Outdoors at Chewacla State Park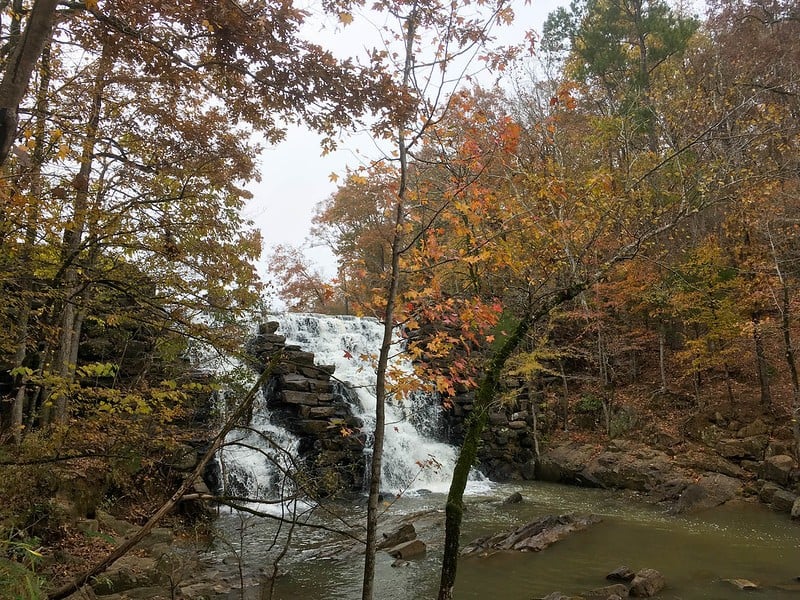 Chewacla State Park spans a massive 696-acres – offering loads of outdoor fun for when you visit Auburn, AL. The main attraction here would be the 26-acre lake, which is absolutely ideal for swimming, fishing, and canoeing. There are another two creeks for those that want to take their fishing elsewhere.
The Chewacla State Park boasts a number of camping areas, picnic spots, and playgrounds. Whether you visit for a day or a weekend, this is one of the best outdoor places to be! For those that love fresh air, nature, and plenty of fun activities, visiting this stunning park would be one of the best things to do in the auburn bush!
2. Get Outdoors at Tuskegee National Forest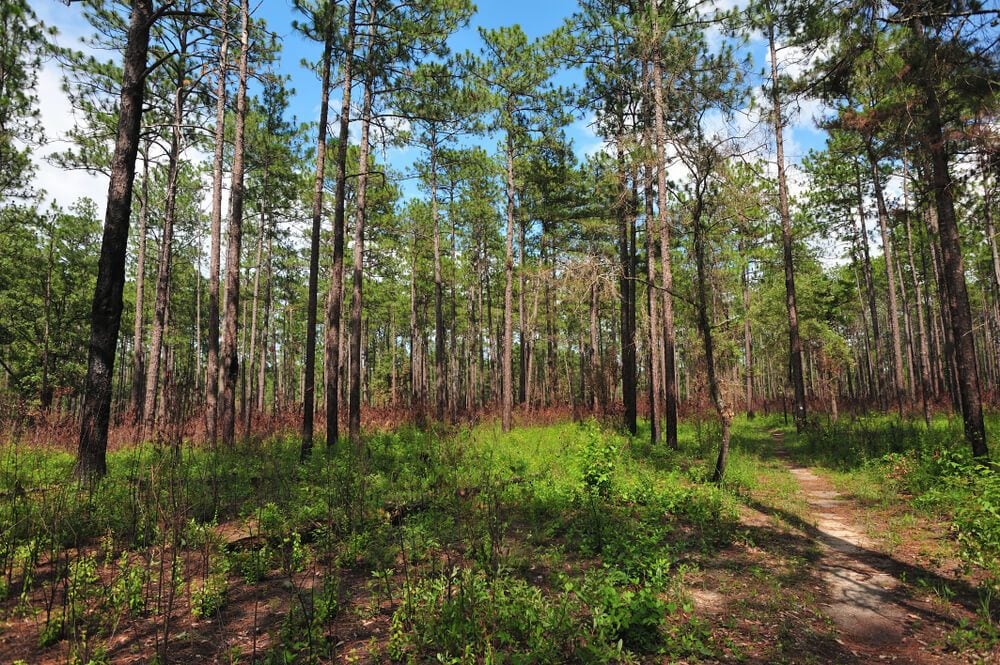 This US national forest can be found just outside of Auburn. The forest offers an idyllic escape for those that want to get outside and explore some unspoiled nature!
The Tuskegee National Forest may be the smallest of its kind in the US, but there are so many activities available here!
The main attractions would be the four hiking trails that wind around the beautiful forest. There are also mountain bike trails, a popular shooting range, fish ponds, horse riding trails, and a wildlife viewing area. For those that want to spend more time at Tuskegee, you can stay overnight at the camping area.
This Forest has a lot on offer, and it is one of the most popular places to visit during a trip to Auburn!
FIRST TIME IN AUBURN
Downtown
For the ultimate stay in Auburn, the downtown area is probably your best bet. This part of the city is within walking distance to many top attractions, bars, restaurants, and parks. This is the historical hub of the city, and is a convenient base for your stay in Auburn!
Places to visit:
Toomer's Corner
Auburn University
Many fantastic restaurants and bars
3. Appreciate Fine Art at the Jule Collins Smith Museum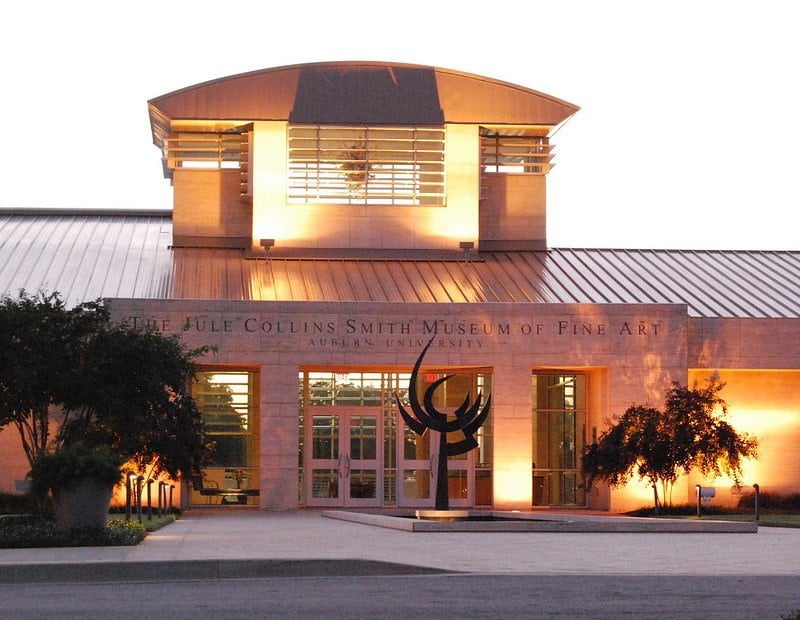 Visiting the Jule Collins Smith Museum of Fine Art will always be one of the best things to do in Auburn, Alabama. This impressive museum is one of the cities absolute gems – featuring a wide range of valuable art on display.
From traditional to contemporary, there are over 2000 pieces of art on offer here! You could spend a great deal of time wandering the hallways here while soaking up the incredible art along the walls.
The museum was founded in 1948, and it remains a complete treasure of the city. Visiting here is definitely one of the best artsy things to do in Auburn.
4. Enjoy the Sunshine at Kiesel Park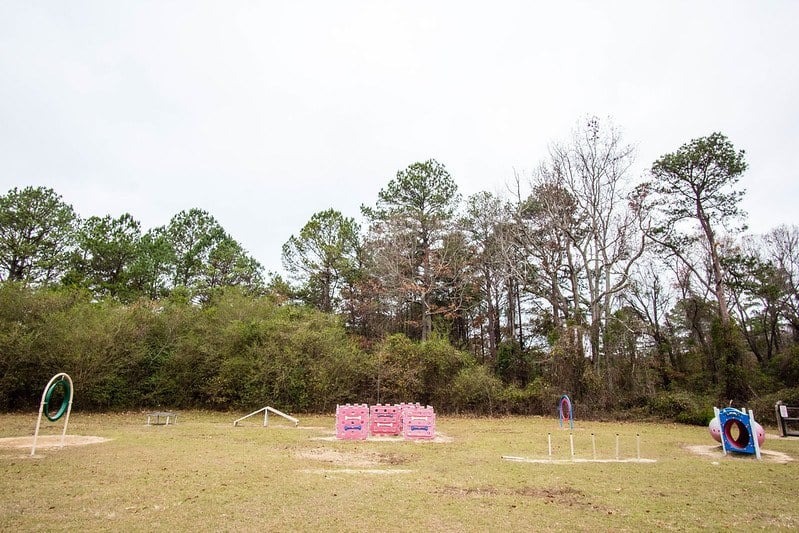 Kiesel Park is not only one of the best things to do with your dog in Auburn, but it is also one of the cities finest outdoor spaces! The large dog enclosure allows your furry friend to run around freely, while you explore the rest of the park.
Kiesel Park has a number of great walking trails, creeks, and big open fields. There is even a well looked after community garden. When the sun is out, and you are looking for a city escape, then Kiesel Park is one of the absolute best Auburn attractions.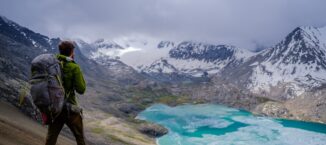 Do You Want to Travel FOREVER??
Then pop your email address in below and we'll send you a FREE copy of 'How to Travel the World on $10 a Day!'
5. Hang Out at Toomer's Corner
Toomer's Corner marks the point where downtown and Auburn University campus meet. The famous sight at Toomer's Corner would be the oak trees that rise up above the street. These trees are cherished by the Auburn community.
Toomer's Drugs Pharmacy is another landmark on this corner. While a pharmacy may not be your typical attraction, this is an iconic landmark of the area, having been looking after the local community for 130 years. The pharmacy also serves up their famous lemonade that you just have to try.
Toomer's Corner is a busy place to visit on football match days – something that Auburn takes very seriously! If you are in the city while the Auburn Tigers are playing, then a stop at Toomer's Corner after the match will be sure to provide plenty of excitement.
6. Watch a Thrilling Auburn Tigers Match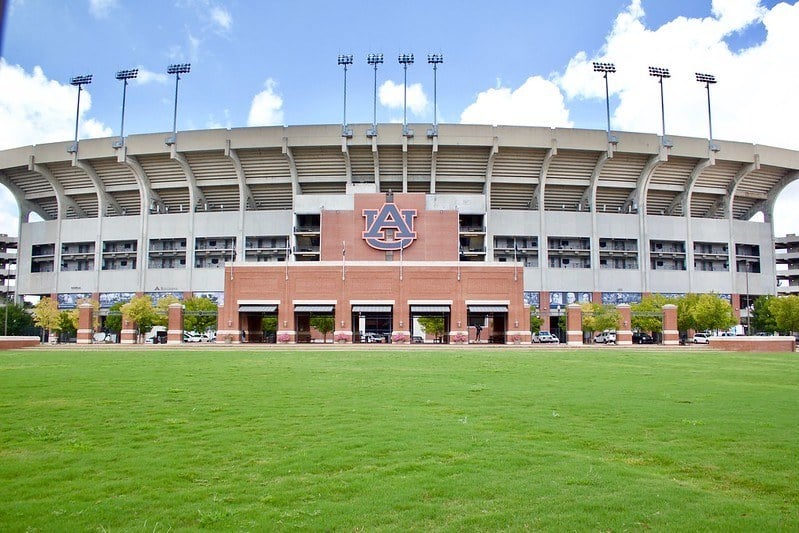 One of the things that the city of Auburn is most proud of is its football team! If you are lucky enough to be visiting Auburn on a game day, then you absolutely must see the Tigers in action!
The Jordan-Hare Stadium is home to all of this excitement. The stadium fills up with over 80000 fans during a game – making this one of the most popular things to do in Auburn! Just be sure to book your tickets early, as they sell out very quickly.
Watching a football game here will definitely get you into the spirit of this awesome city.
Unusual Things to Do in Auburn, Alabama
Some of the most fun things to do in Auburn, AL can be a little unusual! Here are the best non-touristy things to do in Auburn that are well worth experiencing.
7. Witness Birds of Prey at the Southeastern Raptor Center
The Southeastern Raptor Center is a really exciting place to visit for anyone interested in birds and wildlife. This rehabilitation and educational program treats and releases thousands of birds of prey back into the wild. You can visit the center to see all kinds of magnificent birds in action.
Not only is a visit here very educational, but it also allows for an interactive experience. You can hold rare birds, such as owls, and be a part of the feeding process. You really don't have to love birds to find a visit to the Southeastern Raptor Center exciting and interesting!
8. Celebrate Oktoberfest
Oktoberfest may make you think of a trip to Germany, but it is also one of the best things to do in Auburn if you're visiting at the right time! Every October, beer fans from across the state come to enjoy this prestigious festival. From homebrewers to well-loved local breweries, there is plenty to try at the Auburn Oktoberfest.
Visitors can enjoy a true German Oktoberfest experience in the heart of Alabama. With German music, food, and loads of specialty beers, this event is always lots of fun!
9. Walk Around the University
Auburn University is an impressive establishment. This is one of the more historic points of interest in the town, and there are many important highlights to see while walking around the campus. You can access Auburn University from downtown, and spend some time taking yourself on a self-guided tour.
From the impressive clock tower to the many beautiful old buildings, this university is a highlight of the city. The grounds are peaceful, offering a great way to spend a quiet afternoon.
Safety in Auburn, Alabama
Auburn is a peaceful city with a small-town feel. It is a safe destination, and visitors should not worry about any serious dangers while they are here. As the university makes up a large portion of the city, campus security services offer a good presence throughout.
However, as with any city, taking safety precautions is important. Travel insurance is always a great idea when visiting a new city, as there are always potential safety risks involved in traveling. Read our tips for traveling safely before you fly and always get travel insurance. Check out our roundup of the best travel insurance.
Travel with peace of mind. Travel WITH a security belt.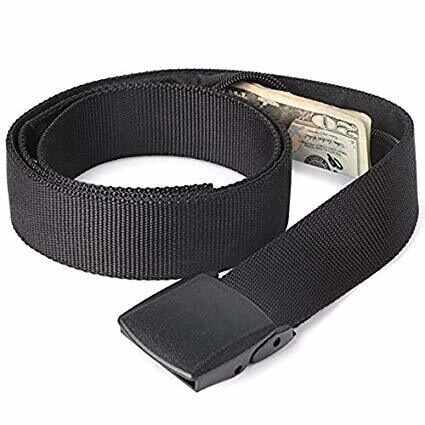 Custom-designed BY the Broke Backpacker FOR broke backpacking, the Active Roots Security Belt will keep your valuables safe no matter where you go.
It looks exactly like a normal belt except for a SECRET interior pocket perfectly designed to hide a wad of cash or a passport copy. Never get caught with your pants down again! (Unless you want to.)
Check on Amazon
Things to Do in Auburn at Night
While there are many great Auburn Alabama attractions to be enjoyed during the day, the city is still a hub of activity at night! Here are some of the best things to do in Auburn after hours.
10. Enjoy American Classics at The Hound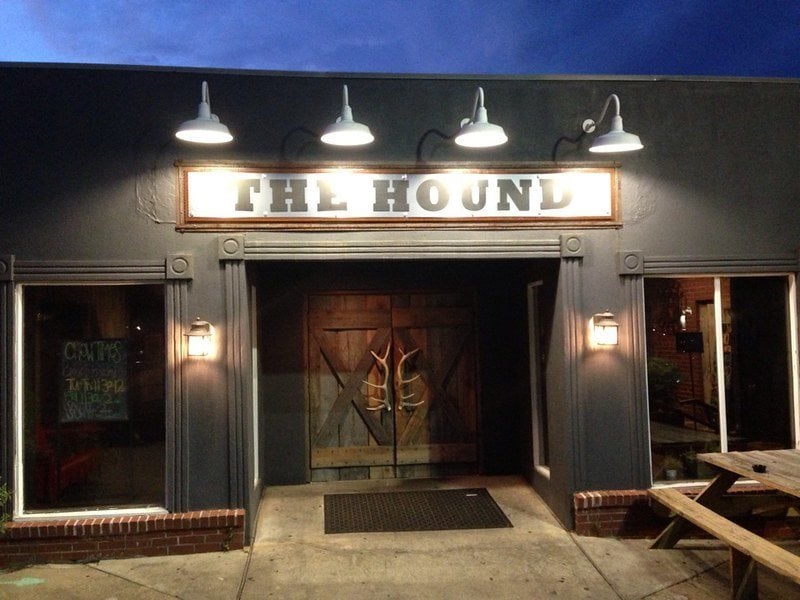 For those looking for a true taste of Auburn, The Hound would be the ultimate destination! This laid-back bar serves up classic American dishes, plenty of quality bourbons, and 28 different craft beers on tap!
During the weekends, The Hound can get pretty busy. This is a favorite local hangout for nights out in Auburn, so be prepared to meet plenty of new people. Whether you come for the food, the drinks, or the fun vibe, visiting The Hound is one of the best things to do in downtown Auburn!
11. Soak Up Some Live Music Downtown
Downtown Auburn comes alive at night, and live music is always a highlight! There are a number of quality music venues, all within easy reach of each other. No matter what night of the week you choose to go out, you should be able to dance the night away to live music!
Some of the best venues in the city include Fat Daddy's, Bourbon Street Bar, and Piccolo. Any visit to these live music venues will be one of the best things to do in Auburn city center at night!
Where to Stay in Auburn, Alabama
Looking for a specific place to stay? These are our highest recommendations for places to stay in Auburn.
Best Airbnb in Auburn – Cozy Auburn Private Guest Suite
This awesome Airbnb offers everything you would want for the perfect stay in Auburn! It's centrally located in the city and are equipped with a super comfortable room. The value is also particularly good. Enjoy a modern and private suite that is kitted out with all the touches you would wish for.
Best Hotel in Auburn – The Hotel at Auburn University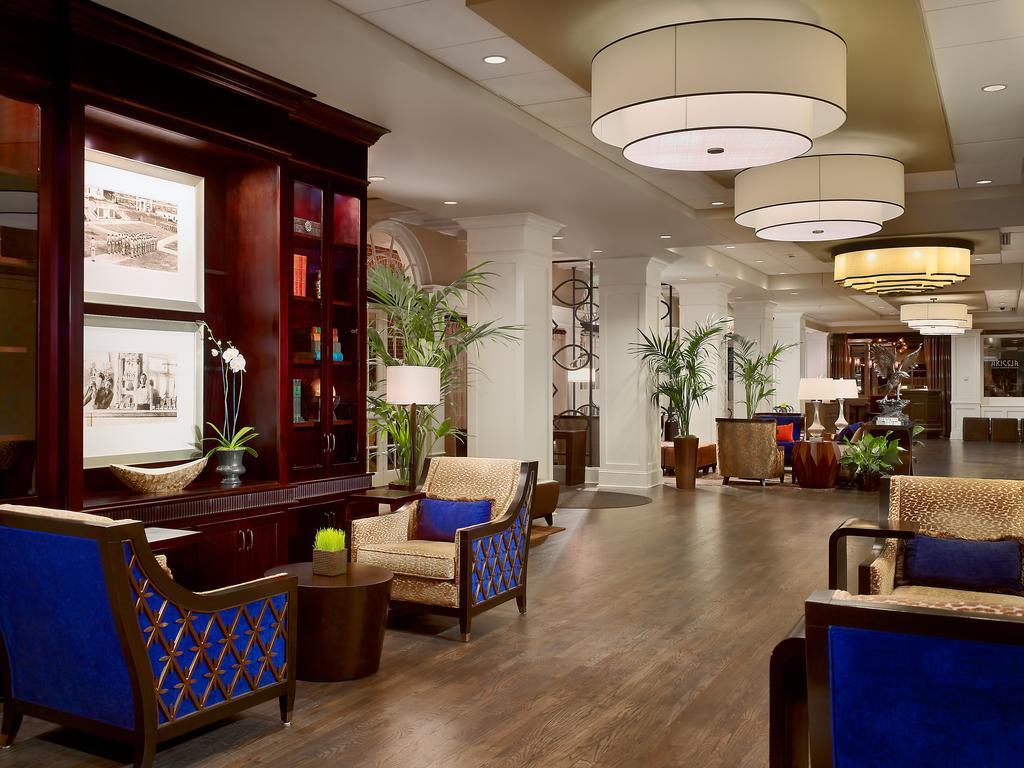 Looking for unbeatable value and a superb location? Then this hotel is the answer! It features amazingly comfortable rooms, a brilliant Italian restaurant, an outdoor pool, and a live jazz lounge. The central location makes it a wise choice for those wanting to easily get around the city.
Romantic Things to Do in Auburn
Wondering what to do in Auburn as a couple? This city has plenty of romantic spaces and activities on offer. If it's taking a relaxing stroll through some of the regions pristine forests, sampling local delicacies at a farmers market, or sharing a dance at one of the cities fantastic live music venues, there's something for everyone. Here are some of the best romantic things to do during your visit.  
12. Stroll Through a Farmers Market
Auburn is a city with a real outdoor, country charm. This is something that can be felt at the many different farmer's markets hosted throughout the area. Exploring these charming little markets, browsing local produce, and tasting delicious homemade goods is definitely one of the best things to do in Auburn for couples.
Some of the best farmers markets are the Grows Farmers Market (Tuesdays), the Acre Farmers Market (Wednesdays), and the market at Ag Heritage Park on Thursdays. These markets are really enjoyable during a sunny Alabama day. They are also great places to pick up some goods for a picnic in one of the many beautiful parks in the area.
13. Take a Walk Through the Donald E. Davis Arboretum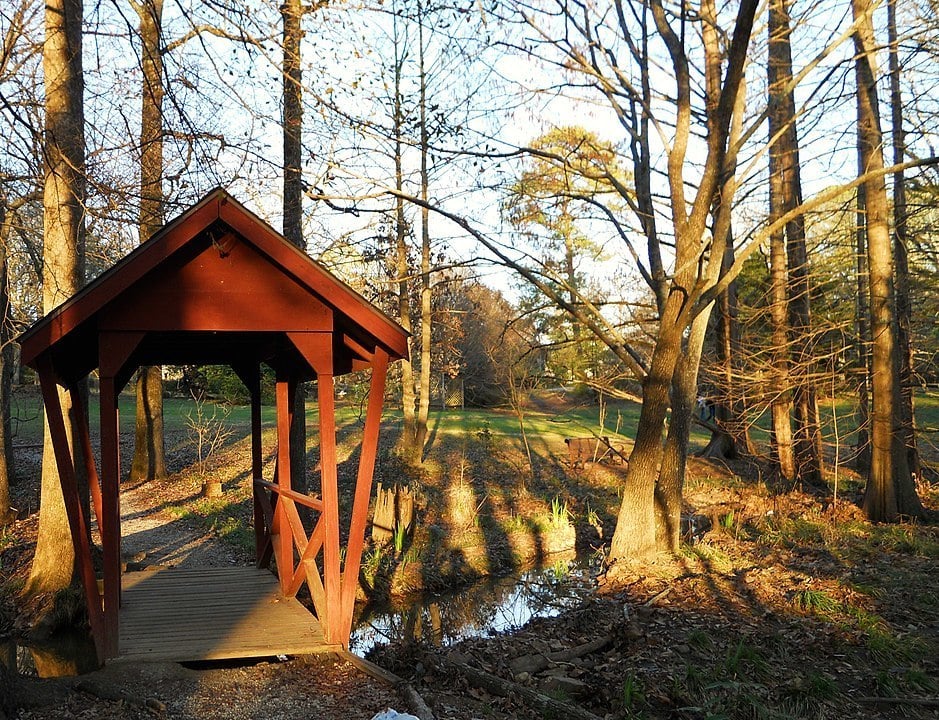 The Donald E. Davis Arboretum can be found on the Auburn University campus. While the arboretum may have been created as a place of learning, it is also one of the most peaceful, relaxing, and romantic spots in the city. A visit to the arboretum is open to the public and completely free!
During your visit here, you can enjoy many different native trees, plants, shrubs, and wildflowers. Choose to walk in the shade under the trees, or enjoy a picnic amongst the natural beauty. Visiting the arboretum is one of the best things to do in Auburn in summer.
Always Be Insured
Don't forget to sort your travel insurance! We've put together a roundup of Travel Insurance for backpackers – check it out here, or if you're low on time, get a quote from World Nomads, our favorite travel insurance provider.

Best Free Things to Do in Auburn, Alabama
While there are loads of exciting activities in this city, you can still enjoy visiting on a budget! Here are some brilliant free things to do while you are in Auburn.
14. Discover History at the Museum of East Alabama
Eastern Alabama is a truly interesting part of the state. While you are visiting Auburn, be sure to spend some time learning more about the rich history of the area at the Museum of East Alabama. This museum is completely free to visit – making it one of the best things to do in Auburn on a budget.
The museum's tagline is "linking the past to our future" – something that makes a lot of sense while visiting. The different displays and memorabilia will teach you all about the Auburn area and its history, as well as make you understand how it has shaped the city as you see it today.
15. Join the Summer Swing Concert Series
Throughout summer in Auburn, a free outdoor concert takes place every Tuesday evening. This is such a fun activity that lets you get outside, enjoy the beautiful summer evenings, and listen to brilliant live music. The concerts take place at the municipal park in Opelika at 7 pm.
Attendees can sit along the banks of the Rocky Brook Creek while enjoying a concert in one of the most ideal settings. You can bring along a picnic and chairs to make the experience more comfortable. This is one of the best outdoor things to do in Auburn.
Books to Read in Auburn
These are some of the greatest American novels of all time. Be sure to grab a few them of them while backpacking in America.
The Backpacker Bible – Get it for free! Learn how to ditch your desk and travel the world on just $10 a day whilst building a life of long-term travel with an online income. To inspire and help the next generation of Broke Backpackers, you can now grab 'How to Travel the World on $10 a Day' for free! Get your copy here. 
Sometimes a Great Notion – A tale of a hardheaded Oregonian logging family that goes on strike, leading the town to drama and tragedy. Written by PNW legend, Ken Kesey.
Walden – The transcendental masterpiece by Henry David Thoreau that helped modern Americans rediscover nature and her beauty.
To Have and To Have Not – A family man gets involved with the drug smuggling business in the Key West and ends up in a strange affair. Written by the great Ernest Hemingway.
Best Things to Do in Auburn With Kids
If you are traveling to Auburn as a family, there are some great places to visit that everyone can enjoy! Here are some of the top things to do in auburn with your children.
16. Visit the Louise Kreher Preserve & Nature Center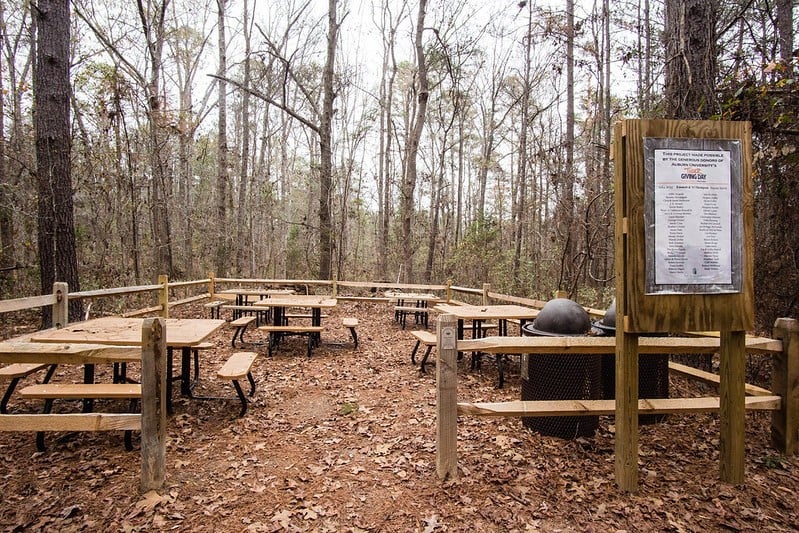 The Kreher Preserve & Nature Center is a beautiful outdoor sanctuary in Auburn. Visiting here is not only one of the best activities in Auburn, AL for kids, but absolutely anyone can enjoy this stunning preserve! There is a nature playground, amphitheater, fire pit, and educational pavilion here.
Kids can see local wildlife first hand, and learn all about the natural landscape of the area. There are all kinds of special events and programs that take place here. Beyond this, the nature center boasts many amazing hikes – allowing you to experience the best on Auburn nature!
With all the unique local fauna and flora on offer here, all ages will love visiting and learning at the Kreher preserve & Nature Center.
17. Spend Some Time at Hickory Dickory Park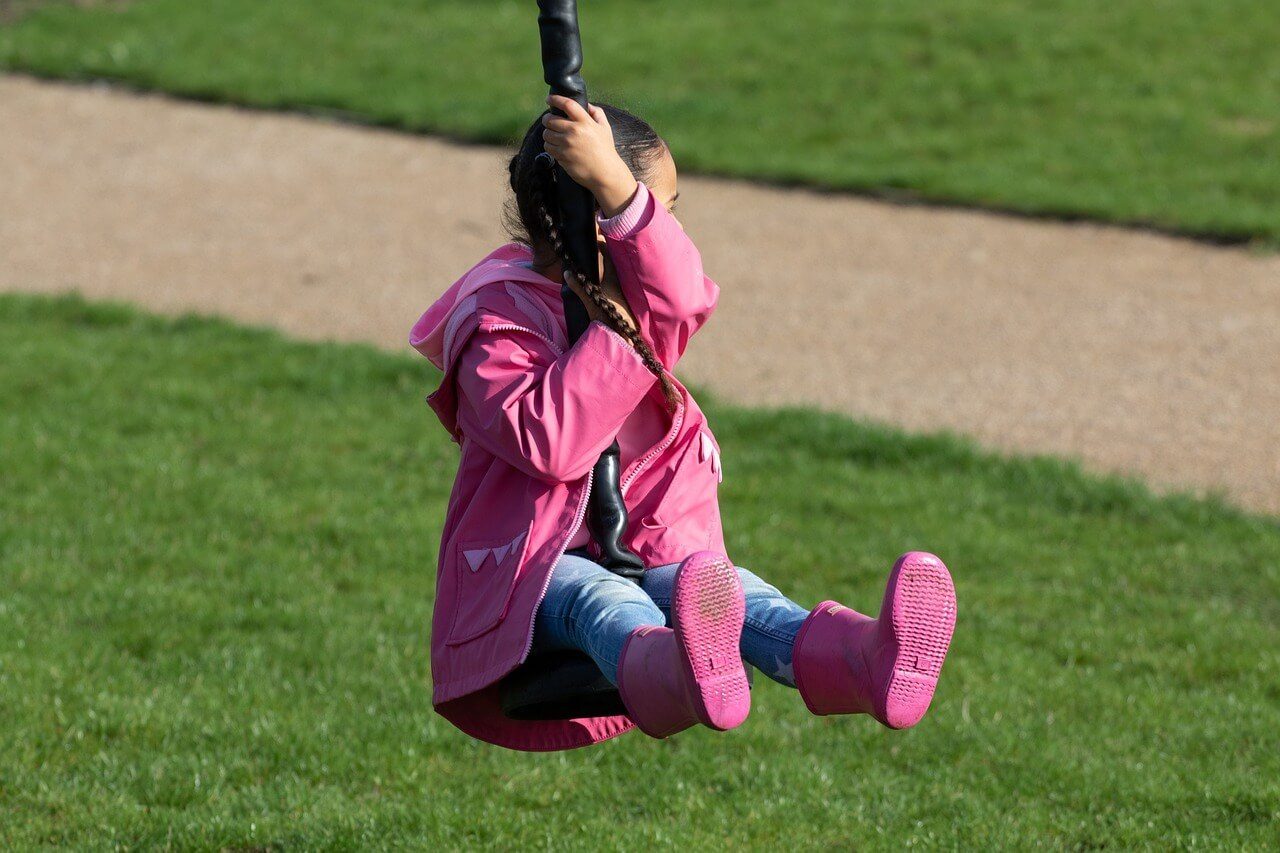 This 12000 square foot park on Hickory Lane is one of the most popular kid's attractions in Auburn. With two different playground areas, the park appeals to different ages and is a fun outdoor place to spend an afternoon.
One play area is specially designed for preschool-aged children, while the other is for older kids. These play areas are completely unique – including a mini Toomer's Corner and a College street sidewalk. This park is a mini representation of what Auburn has to offer, and is one of the city's favorite destinations for children to enjoy some outdoor fun!
Day Trips From Auburn, Alabama
Auburn is a fantastic destination in itself, but it is also a great base for exploring more of the Eastern Alabama area! Here are some exciting day trips that you can enjoy during your time in Auburn.
Explore the Highlights of Birmingham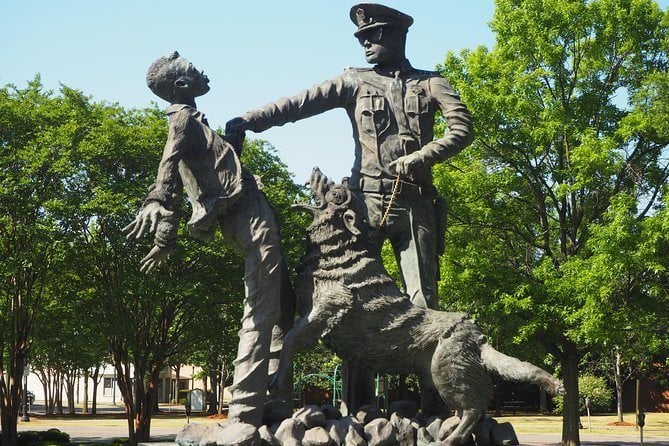 Birmingham is another Alabama gem that can be reached pretty easily from Auburn. You spend a day exploring the best sights and attractions that this historic city has to offer. This is the largest city in the state, and there are loads to see and do here. Some of the best attractions can be found in the historic city center.
Some important sites to visit in Birmingham include the Railroad Park, the Negro Southern League Museum, Birmingham Botanical Gardens, and the Civil Rights District to name a few. These can all be easily reached and enjoyed within a few hours. Tours are also available for those that prefer a guide.
Go Sailing at Orange Beach
Alabama has many different beautiful landscapes to enjoy. If you want to take a break from the parks and forests of Auburn, then consider going sailing in Orange Beach! This destination is quite far from Auburn for a day trip, but if you can handle the drive it will be totally worth it.
You can sail along the stunning shores here, taking in the many magnificent views. While sailing, you should be able to see dolphins and other local marine life! Sailing adventures here are best done around sunset for a truly breathtaking setting.
3 Day Auburn Itinerary
Looking for things to do in Auburn this weekend? Here is how you could spend three days making the most of the city.
Day 1 – Enjoying the Outdoors
One of the best ways to really make the most out of your trip to Auburn would be through spending plenty of time outside. Start your day off at the Chewacla State Park. You could go hiking, swimming, fishing, or enjoy a picnic.
You can also fit in a trip to the Kreher Preserve and Nature Center afterward to learn more about your natural surroundings. After this, head back to the city and end your night off in style at The Hound.
Day 2 – Exploring Downtown Auburn
After a day of outdoor adventure, it's time to see more of the city. Start your day off at the iconic Toomer's Corner, where you can appreciate the famous oak trees. Be sure to grab a lemonade from the pharmacy before heading to Auburn University for a walk around the historic campus.
Pop into the arboretum while you are here for some natural serenity. Head over to the Jude Collins Smith Museum to get a good dose of art and culture. Now you can visit Kiesel Park – the perfect place to end off your day in a stunning garden setting.
Day 3 – More Alabama Nature
Start off your third day in Auburn by visiting one of the city's excellent farmers' markets. Pick up some local produce, and take it to the magnificent Tuskegee National Forest. You could spend ages here enjoying the idyllic natural surroundings and the many activities on offer.
Have a picnic under the trees with your local goods from the market, and then head back to the city. Pay a quick visit to the Museum of East Alabama to brush up on your history. You can then end the night off at one of the many downtown live music venues, restaurants or bars.
More Great Resources
FAQ on Things to Do in Auburn
Here are some quick answers to common questions about what to do and see in Auburn.
Conclusion
There is so much stuff to do in Auburn, AL that absolutely anybody could have a blast visiting this city! This is a historic university town with a huge football following. There are still a number of great museums and cultural attractions around here too.
Of course, no visit to Auburn would be complete without soaking up the outdoors! From golf courses to national parks and forests, there is plenty of fun to be had in the stunning natural surroundings of Auburn.
No matter what draws you to this city, you should find plenty of things to do to make your trip one to remember!
---
Find out how YOU can support the site.
We're a big site with a big team and this job isn't always easy. But we do it because we love it – we love providing epic and free content. We love the knowledge that our content keeps you adventuring. We don't ask for money, but if you'd like to find out how you can help the site in more organic ways, click the button below.
Thank you for your support 🙂
And for transparency's sake, please know that some of the links in our content are affiliate links. That means that if you book your accommodation, buy your gear, or sort your insurance through our link, we earn a small commission (at no extra cost to you). That said, we only link to the gear we trust and never recommend services we don't believe are up to scratch. Again, thank you!